It's fair to say that 2020 will go down as the year we all got to take a long, hard look at ourselves – on a computer screen. The video call replaced a multitude of social interactions, the office went virtual and even gym work outs, poker nights, birthday celebrations and the pub quiz migrated online.
As a result, it was hard to miss the areas that didn't quite look as good as they used to; the eye bags looked saggier and the wrinkles looked deeper. You can blame the poor lighting, you can blame the barber (that was you) and the radical decline in standards (come on, shaving was passé between April and May). You can definitely blame it on the stress of living through unprecedented times, and you can certainly blame the people who keep using the word unprecedented (sorry). At times, it felt like surveying the crumbling façade of a once grand abode, and wincing at the anticipated cost of fixing it up again. And it's a phenomenon that's already lead to an increase in patients seeking cosmetic treatments.
Whilst we had high hopes for this year, here we are, still stuck looking at ourselves – but we do have the perfect tools to start the renovations. When the grooming gods were cooking up products, they created all the solutions we need – without a needles, scalpels or recovery time. So, if you require a little help to restore your appearance to its pre-pandemic glory, you've come to the right place. This is the definitive edit of the best grooming products in the world right now, so we'll call it: 2021 you looks better already.
Quick Jump: Skincare | Fragrance | Haircare | Beard & Shave | Dental | Hand & Body
The Skincare Edit
The Moisturiser: Acqua di Parma Barbiere Multi-Action Face Cream
A multi-tasking, high-performance face smoother that absorbs easily. Hyaluronic acid keeps skin moisturised, niacinamide (B3) and Vitamin E defend skin cells from free radicals and, crucially, white horehound extract protect the skin from the blue light emitted from screens to help prevent early signs of ageing – all with Acqua di Parma's comforting Colonia scent.
Buy now at Selfridges
The Anti-Ageing Moisturiser: Augustinus Bader The Cream
The instant cult product, Augustinus Bader is the Tesla of face creams. It contains a host of essential vitamins, antioxidants and amino acid with patented TFC8 technology to promote cellular renewal and restore the skin to its optimum condition. The original cream is formulated for oily/combination skin. Take the Rich version for dry/normal types.
Buy now at Cult Beauty
The Serum: Vanderohe Mr. Nourishing Face Serum
Face oils can invoke a little suspicion from the uninitiated, perhaps that's why Vanderohe label Mr as a serum? More accurately, it's a certified 100% organic, cold-pressed blend of natural oils. People often think oil = grease = spots but it's a bit of a myth. The wild harvested plant extracts include apricot kernel, grapeseed, rosehip, cedar wood, lavender, Vitamin E and biblical gifts, frankincense and myrrh, in an enriching potion to protect and hydrate the skin.
Multi-functional, you can slap it on after a shave or use it to condition your stubble.
Buy now at Vanderohe
The Face Mask: Heath Shower Mask
This express face mask is easy to add to your shower routine. Activated by steam, it has a creamy texture that tingles with AHAs and azelaic acid to fight acne-causing bacteria as well as aloe vera and ceraphyl to boost moisture and collagen production. Skin looks brighter and feels smoother straight away.
Buy now at Selfridges
The Eye Gel: The Other Saint Eye Gel
This cooling eye gel contains arnica oil to reduce dark circles and puffiness (arnica is proven to reduce bruising) and aloe vera helps repair the skin from within, improving the appearance of fine lines. We love the packaging from the clever folk at The Other Saint – it's made from FSC certified wood and plant material so it can be added to your green council bin for industrial compost.
Buy now at The Other Saint
The Cleanser: Aesop Purifying Facial Cream Cleanser
This time of year, skin tends to be drier: cold outside, overheated indoors. Aesop's mildly scented cream cleanser is excellent for dry and normal skin types. It gently cleanses, using white clay to draw out impurities, leaving skin feeling supple and smooth.
Buy now at MR PORTER
The Clear Skin Kit: Zitsticka Patch It Up
Living with breakouts is no picnic. So, give thanks for Zitsticka. Utilising the same tech behind nicotine patches, Zitsticka can help spot sufferers everywhere. Along with Killa, two new additions, Hyperfade and Goo Getter, complete the triumvirate of expert blemish busting.
Goo Getter sucks the gunk from a whitehead; Hyperfade works to mute any scarring or pigmentation left behind; while preventative Killa nips any burgeoning bumps in the bud. Game changing, effective spot treatment.
Buy now at Cult Beauty
The Skin Tool: Susanne Kaufmann Obsidian Face Roller
The most effective skin cures can be the most simple. It's easy to find the time to get into skin massaging – just do it while you watch TV. Boost blood flow and smooth away wrinkles with this serious looking roller from Susanne Kaufmann.
Using a roller will fire up your circulation and increase the benefits from an oil or serum by massaging it deeply into the skin. The cooling stone can rejuvenate and refresh tired, congested and dull skin. It costs more than a pricey cream, you say? Well, unlike a tub of moisturiser, this is one investment that will never run out.
Buy now at MR PORTER
The Supplement: Gallinée Skin & Microbiome
Troubled skin starts within, so fix it by boosting your microbiome. The gut-skin axis is recognised by scientists and by increasing our intake of probiotics we can help tricky conditions like eczema and psoriasis, while reducing redness and inflammation by introducing more good bacteria.
These daily capsules provide a concentrated dose of 25 billion probiotics to rebalance your system and improve the appearance of skin irritations.
Buy now at Gallinee
The Fragrance Edit
The Collection: Maison Francis Kurkdjian The Fragrance Wardrobe
The Fragrance Wardrobe from Maison Francis Kurkdjian is all killer, no filler. For the same price of a full size bottle, the wardrobe features eight of Francis Kurdjian's greatest hits for men, including the cult Baccarat Rouge 540, Aqua Universalis, Amyris Homme and the latest release, L'Homme À La Rose. You'll be seriously spoilt for choice.
Buy now at John Lewis
The Sustainable Scent: Dior Sauvage Eau de Toilette Refill
One of our all-time favourite scents just got a lot greener. The Dior Sauvage 300ml refill is served in a lacquered, recyclable aluminium can. The midnight blue finish preserves the contents from the light, while the innovative auto-stop mechanism and screw top connection ensure that not a drop is wasted.
Compatible with both the 100ml and 30ml travel edition bottles, you can hang on to your original glass flaçons for longer.
Buy now at Escentual
The Fragrance Innovation: Jo Malone Car Diffuser
Drive thru McDonald's, wet dog, festering gym kit; our personal transportation can make for an unpleasant assault on the senses. Jo Malone has made it easy to upgrade your auto aroma with this clever car diffuser. The black grill design blends in discreetly with the air conditioning vent, so all you'll notice is the superior scent filling the vehicle.
Pimp your ride with Wood Sage & Sea Salt or original Lime Basil & Mandarin.
Buy now at Jo Malone
The Haircare Edit
The Shampoo: Harry's Dry Scalp 2-in-1 Shampoo & Conditioner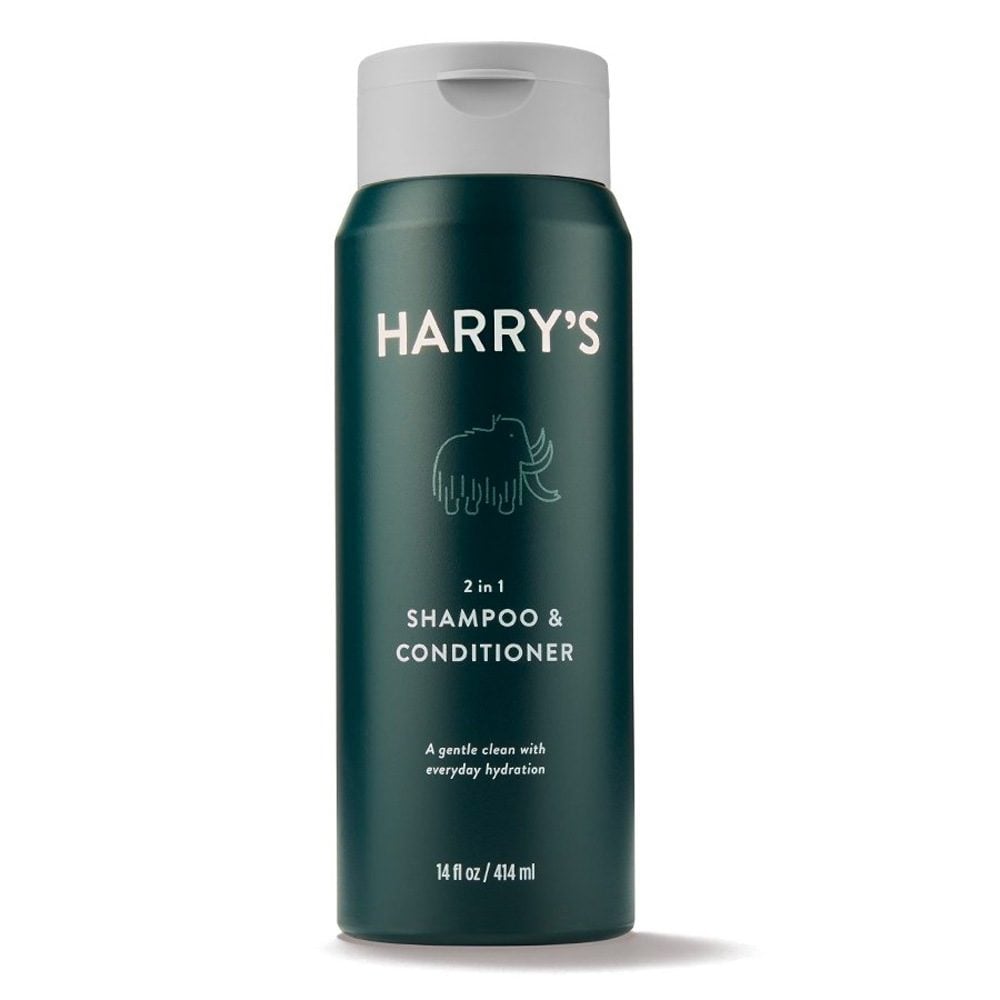 Scalps often get neglected until there's a problem. Harry's Dry Scalp 2-in-1 helps fix dryness or mild itching, as well as clearing dirt, oil and product residue. It contains aloe, which is recognised for its soothing properties, menthol, tea tree and lavender – all of which purify. Get a happy scalp and extra-clean hair in one.
Buy now at Walmart
The One-For-All Hair Hero: Saunders & Long The Long Weekender
Nick Saunders & Jonny Long have created the ultimate multi-functional product: The Long Weekender. Streamline your grooming regime at home, at the gym and away, with this creamy foaming cleanser. It works as a rich shampoo, a light conditioner, a body wash, shaving foam and as a dry styling aid, and it smells incredible.
When the world unlocks, it will be your 5-in-1 insurance policy against forgetting the other essentials in your wash bag, you just have to remember to pack this one.
Buy now at MR PORTER
The Styling Aid: Triumph & Disaster Ponsonby Pomade
How to manage hair in-between cuts? Slick it back with the Ponsonby Pomade. It contains Dragon's Blood, a natural healing agent from the Amazon to calm the scalp, and Harakeke Flax to hydrate the skin.
It offers a medium hold, with a high-shine finish. Water based, so it rinses out easily.
Buy now at Amazon
The Beard & Shave Edit
The Razor: Bulldog Glass Razor
While the big razor makers spend millions on adding blades, they ignore the wider impact of their plastic-heavy products. Hats off to Bulldog, who has been on a mission looking for innovative ways to make more eco-friendly razors.
In 2019, they gave us bamboo; now, fully recycled and recyclable glass handles that are sturdy, tough and make good use of sustainable materials.
Buy now at Amazon
The Multi Groomer: Philips 18-in-1 Multi Groomer
It's all about being self-reliant for our hair cutting needs these days. Philips Multi Groomer has 18 different tools for the job: 2 stubble combs, 2 fade combs, 4 wide hair combs and 2 body combs with a body shaver attachment, precision shaver and detailed trimmers for nose and ear.
It has a 5 year guarantee and is 100% waterproof for wet use. You could probably do the dog at the same time.
Buy now at Amazon
The Beard Oil: Lumin Soothing Beard Oil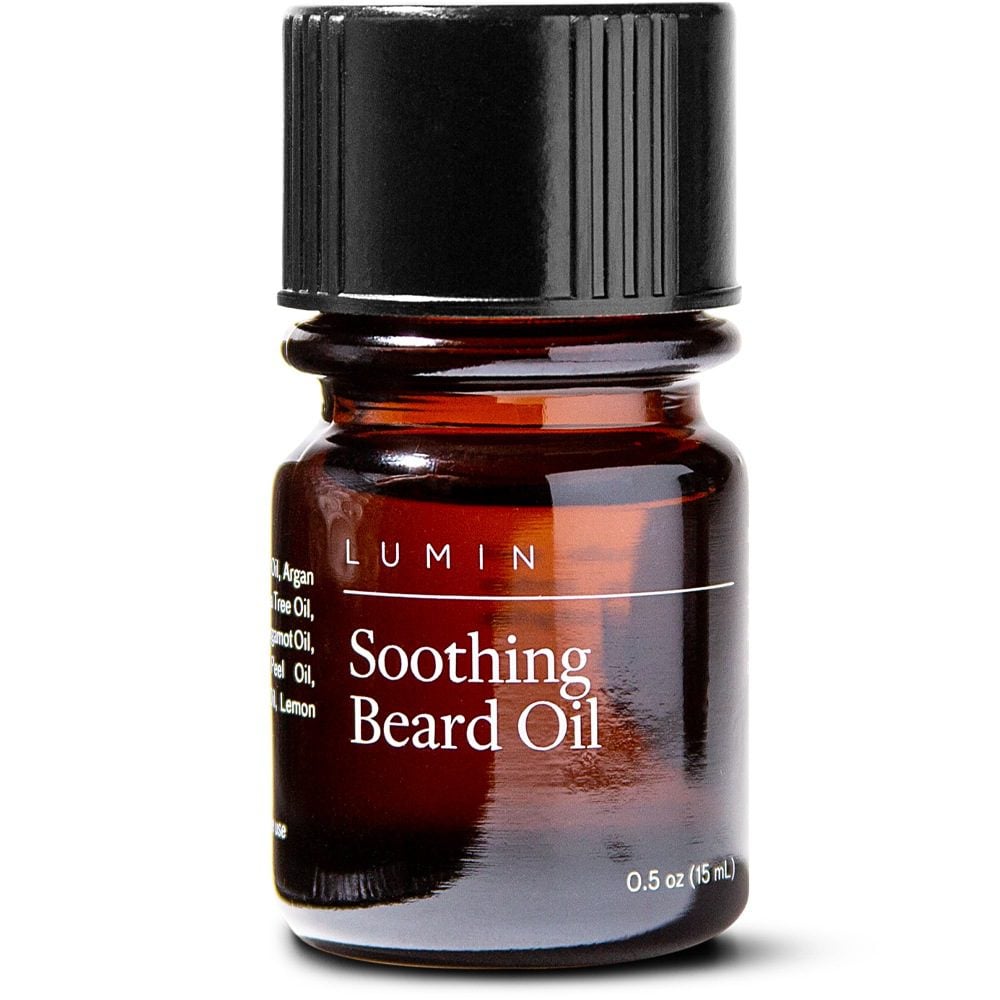 Wispy facial follicles? Lumin's Soothing Beard Oil is designed to strengthen the hairs on your chin and prevent strand breakage to create thicker, healthier coverage. A natural blend of oils including argan and tea tree nourish the skin underneath.
Buy now at Lumin
The Beard Tamer: JOS Grooming Original Beard Tamer
Jos Gibson knows beards. Not only does he possess an impressive chin forest, but he has also spent his career training up the nation's barbers at top London academy, Vidal Sassoon, whilst working for style titles like Fantastic Man and GQ Style, and creating looks for brands and designers like A.P.C, YMC, Sunspel and Fred Perry Japan.
Good for body and mind, the original beard tamer conditions dry, unruly hair using a blend of shea butter, nigella seed and Vitamin E. Frankincense, cedar, Japanese Hinoki Cypress, vetiver and thyme, give it a holistic, woody scent.
Buy now at Jos Grooming
The Post Shave Soother: Kiehl's Close Shavers Squadron Ultimate Razor Burn & Bump Relief
The road back to being smooth of cheek needn't be bumpy or painful with Kiehl's Ultimate Razor Burn & Bump Relief. This soothing treatment contains aloe vera and willow herb to neutralise the sting and lipo-hydroxy acid works to exfoliate around the roots to prevent ingrown hairs.
Buy now at Kiehl's
The Refillable Shave Soap: Bulldog Original Shave Soap
Cut down on plastic waste with Bulldog's refillable shave soap. Made from bamboo wood, a fast replenishing resource, this smart-looking bowl houses the original shave soap which contains aloe vera, camelina oil and green tea.
Buy now at LookFantastic
The Dental Edit
The Easy Flosser: Waterpik Cordless Water Flosser
Whenever the biannual hygiene appointment rolls around, it's often accompanied by a sense of dread. Time to face the dentist, like a school kid, who's forgotten his flossing homework again. Flossing feels like a drag – but it needn't be this way. A Waterpik device makes flossing gentle and effective using nothing but a fast jet of water to blast plaque away, leaving the teeth feeling extra clean and less plaque beneath the gum line.
The charge lasts for ages and you can expect top marks from your hygienist.
Buy now at Amazon
The Toothpaste: Horace Watermelon
Lockdown is all about finding ways to liven up the daily grind, so a watermelon flavoured toothpaste is just the ticket. Horace's natural toothpaste contains iris and lime extract to brighten your pearly whites, anti-bacterial coconut extract to clean the mouth and silica to lift away tartar and plaque – all with the tropical tang of juicy watermelon.
Buy now at Horace
The Hand & Body Edit
The Hand Sanitiser: Gloved Moisture-Replenish Hand Sanitiser
Our hand care game was pretty weak pre-pandemic. Now, sanitiser is an essential part of the routine but we've often paid the price with rough, raw hands. This anti-bacterial, moisture replenishing, expertly scented (by Tom Daxon) cedar wood sanitiser will care for hands while keeping them squeaky clean.
It nourishes the skin with squalane and hyaluronic acid, and looks the business next to the basin.
Buy now at Gloved
The Body Wash: Heinrich Barth Nº.07 Mykonos Skin Softening Body Cleanser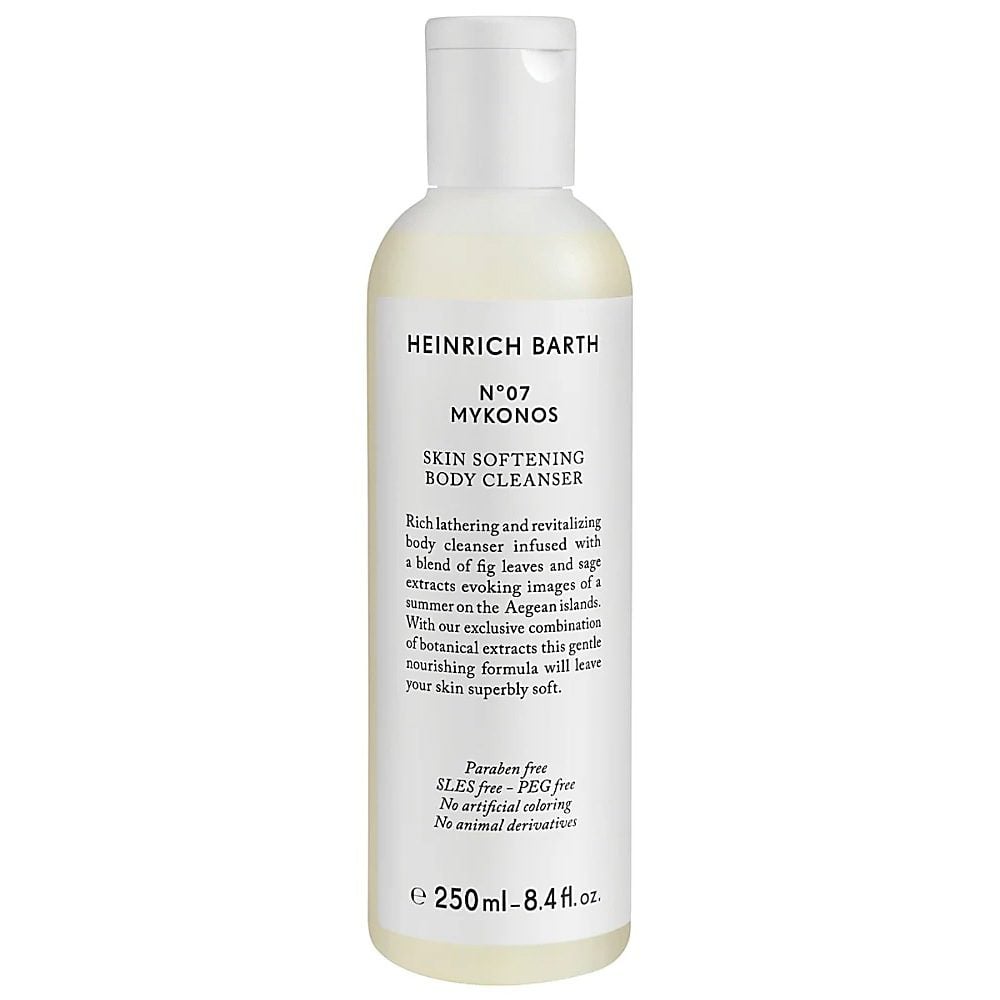 Need a holiday? Heinrich Barth's Nº.07 Mykonos will transport you to hotter, sunnier climes. This gentle body cleanser is inspired by the fig groves of the Aegean Islands and will leave skin feeling soft. Paraben, SLES and Peg free.
Buy now at Wolf & Badger
The Deodorant: Wild
The deodorant market has its fair share of overpowering teenage junk, rip-off designer offerings and free-from health store versions that sting like hell. So, how would a refillable, natural deodorant that actually works, looks really good and helps reduce your plastic footprint sound to you? Wild? No, really, it's Wild: the subscription-based deodorant brand has broken the mould in sweat resistance with biodegradable refills sent straight to your door.
Served in a slick, metallic canister, you can customise the colour, slap your name on the front and switch up the scent whenever you like. You'll never settle for dull, boring deo again.
Buy now at We Are Wild
The post 2021's Best New Grooming & Skincare Products For Men appeared first on Ape to Gentleman.
——————–
By: Jessica Punter
Title: 2021's Best New Grooming & Skincare Products For Men
Sourced From: www.apetogentleman.com/best-grooming-products-men/?utm_source=rss&utm_medium=rss&utm_campaign=best-grooming-products-men
Published Date: Mon, 08 Feb 2021 09:00:56 +0000
How to wear your watch correctly
As much as you won't like hearing this, you're probably wearing your watch wrong.
It's not your fault; you may have never been taught how to wear a watch properly. After all, there is more than one way to wear a watch.
But how do you know which way is the right way?
Don't worry, gents; as always, I've got you covered. I'm here with the best way to wear your favorite timepiece properly and look as stylish as ever.
In today's article, I'll be covering:
Origins Of The Wrist Watch
What Wrist Do You Wear A Watch On?
Should You Wear Your Watch Facing Inward Or Outward?
The Stylish Way To Wear A Watch
#1 Origins Of The Wrist Watch
When it comes to wearing a watch correctly, it's important to note why the wristwatch came about in the first place.
Dating back to the 1800s, the first watches modified to be worn on the wrist were primarily worn by women as accessories. One of the earliest was created by Patek Philippe as a fashion accessory.
At the start of the 20th century, watchmakers became intrigued about using a wrist-worn timepiece for men in the military. They believed it would help them tell time quickly while on the battlefield.
Watchmakers started modifying pocket watches to fit on a bracelet worn on the wrist. Men would not wear the first iteration of the modern wristwatch until well into the 20th century.
Then developed as a 'trench watch' for military use, the earliest wrist watches offered something the pocket watch didn't have – convenience.
After the wristwatch became less of a fashion accessory and more of a functional tool, watchmakers would spend the next century modifying them into the modern wristwatches we enjoy today.
#2 What Wrist Do You Wear A Watch On?
The age-old question: what wrist to wear a watch on? The answer – it depends.
The reason it depends is that since the creation of the wristwatch, men have mostly worn their watch on their non-dominant wrist. And since most people are right-handed, you would wear your watch on your left wrist.
But this isn't always the correct answer. You may want to wear your watch on the right wrist if you are left-handed. But you may also want to wear it on your dominant hand.
So how do you know for sure?
The most significant benefit of wearing your watch on your non-dominant hand is that you can quickly put the watch on and navigate the dial more efficiently than with your non-dominant hand.
Wearing your watch on your non-dominant hand is less likely to damage the watch as you tend to do more with your dominant hand. If you were to wear it on your dominant hand, you're more likely to scratch or ding the watch than on your non-dominant hand.
So the rule of thumb here is to wear your watch on your non-dominant hand for the best way to navigate and protect your watch.
#3 Should You Wear Your Watch Facing Inward Or Outward?
The next question is, why would a man wear his watch facing inward on his wrist instead of outward?
This trend is seen primarily in individuals who need to check their watch frequently and in the most efficient way possible. Among the many reasons you should wear a watch, one of the most common is to support you in your profession.
You will see men in the military do this, as it's easier and prevents sun glare better than when it's on the outside of the wrist. It also offers faster convenience to other tools on the watch in addition to the time.
Another reason you may want to wear your watch facing inward is that it can help protect your watch from scratches and dings. Again, this is just a preference.
But you're a stylish guy looking for the best way to wear his watch. What should you do?
The answer here is to wear it facing outward, as that is the most common way to wear a wristwatch. It shows off your timepiece that you love while also still being functional.
Unless you're in a profession where you need to check your watch quickly while managing other tasks, the best way is to have your watch facing outward. After all, you probably didn't spend money on that beautiful timepiece to hide its character.
#4 The Stylish Way To Wear A Watch
Now it's time to find out exactly how to wear a watch in the most stylish way a guy can.
Assuming you've selected the right size watch for your wrist, the first thing you want to do is figure out if you'll be wearing your watch on your right or left wrist.
As mentioned above, traditionally, the watch is worn on your non-dominant wrist. So if you're right-handed, this means wearing your watch on your left wrist. For left-handed guys, this means your right wrist.
After you figure that out, it's quite easy. The first thing you want to do is locate your wrist bone.
You want to wear your watch face up just above your wrist bone. If done correctly, your watch should slightly peek out from under the cuffs of your shirt when wearing long sleeves.
Next, you want to tighten the strap so it's loose enough to be comfortable. You don't want it so loose it can spin freely around your wrist. You also don't want it too tight, or it will feel uncomfortable, especially when you bend your wrist.
After doing this correctly, you'll be wearing a watch in the most stylish way possible.
There you have it, gents.
Now you no longer have to worry about wearing your watch incorrectly.
There is more than one way to wear a watch, so find what's most comfortable for you personally, and rock your favorite timepiece accordingly.
If you want to take your watch knowledge to the next level, check out this article I wrote about the difference between quartz and mechanical watches.
The post How To Wear A Watch The Right Way appeared first on Real Men Real Style.
——————–
By: Antonio
Title: How To Wear A Watch The Right Way
Sourced From: www.realmenrealstyle.com/wear-watch-right-way/
Published Date: Sat, 30 Jul 2022 10:19:42 +0000
Did you miss our previous article…
https://www.mansbrand.com/fall-capsule-wardrobe-preparation-buy-now-and-get/
Fall Capsule Wardrobe Preparation (Buy Now and Get $$$)
We've all been there – fall comes around, and you open your closet only to find you have nothing but polos and shorts.
So what's a stylish guy to do? Pay a premium to build an entire fall wardrobe last minute? Sure, if you're loaded. But not every guy is that lucky!
Don't worry; as ever, I've got you covered. In today's article, I'll show you how to get the best bang for your buck when building your fall capsule wardrobe.
We'll be covering:
What Are The Advantages Of A Capsule Wardrobe?
How Do You Build A Fall Capsule Wardrobe?
Where Can You Find Deals On Fall Clothing?
What Are The Best Fall Capsule Wardrobe Essentials?
#1 What Are The Advantages Of A Capsule Wardrobe?
One of the most common headaches guys run into in their closet is having too many clothing options to choose from but not enough of the right options.
While more options aren't bad, they can be overwhelming, especially when you rarely wear most items. This is where building a capsule wardrobe comes into play.
A capsule wardrobe is a limited selection of clothing items that complement each other. This means you can buy a smaller selection of items and create a larger number of outfits.
This is crucial to understand because most guys don't have an unlimited budget for buying clothes. A capsule wardrobe allows you to purchase and use items frequently with little redundancy.
But where do you start in building your fall capsule wardrobe?
#2 How Do You Build A Fall Capsule Wardrobe?
After you have put together the perfect capsule wardrobe, you can start to add a few fall-specific items. This is done by adding a few staple pieces that complement what you already have.
For most, fall offers mild temperatures mixed with slightly warmer temperatures.
This means that layering will be of the utmost importance because you may leave the house needing a jacket, but it might be warm enough by midday to sport only the t-shirt underneath.
Start with the basics when building your fall capsule wardrobe and add pieces accordingly.
Keep It Simple
Fall is primetime for layering, so you only need a few outer layers and should focus more on the innermost layers.
You want to make sure that interchangeability is at the top of your list when it comes to your wardrobe. Everything should complement each other for ease of use.
With that said, having a few staples and adding additional items as you change seasons is essential.
For this reason, ensure you have the following items in your fall capsule wardrobe:
A dark three-piece suit
A light-colored tweed blazer
A leather bomber or biker jacket
An overcoat (dark or light)
A formal button-up shirt (white)
2 casual button-up shirts (flannel or chambray, you choose)
2 sweaters (1 shawl, 1 crew neck)
2 t-shirts (1 white, 1 black,)
2 pairs of Jeans (1 dark, 1 light)
2 pairs of slacks/chinos (1 dark, 1 light)
2 belts (1 black, 1 brown)
1 pair of black dress shoes
1 pair of brown oxfords (leather or suede, you decide)
1 pair of sneakers (plain white or brown)
1 pair of military boots (black or brown)
When it comes to accessories like watches, scarves, or gloves, you can use what you have as most men won't need all of them, so I won't count them in.
#3 Where Can You Find Deals On Fall Clothing?
As it is the middle of summer, fall will be approaching quickly.
Now is a great time to snag up some of last year's sale items at department stores as they usually have sales on previous season items. By now, most men aren't thinking about what to wear in the fall.
While you still might be able to find good deals on last year's fall items, it's usually the most optimal time to purchase these items after the season has ended. This is when retailers try hard to clear space and make room for the next season's clothing.
When they do this, it is a great time to get excellent deals on items that have just gone out of season.
Another great option to buy men's clothing is online at your favorite retailers, as they will often have sales and discounts on items they have in their online inventory but are not yet in prime season.
The most expensive items in your fall capsule wardrobe are the ones you want to focus on, as you can often save a significant amount of money out of season for them.
These big ticket items include:
Your dark three-piece suit and blazer
Overcoats and jackets
Dress shoes and sneakers
Boots
These items will be some of the most expensive items and can be found discounted out of season. Put these at the forefront of your fall capsule wardrobe search.
#4 What Are The Best Fall Capsule Wardrobe Essentials?
You want to adhere to a few staples when building your fall capsule wardrobe.
Since fall weather can vary, layering will be essential. These few items are crucial as mainstays that can be layered with other items within your wardrobe.
For example, if you experience a rather chilly day in fall and need to wear a suit, an overcoat is essential as that outermost layer because you can simply remove it when you no longer need it.
When it comes to the concept of layering within your fall capsule wardrobe, you want to make sure you nail these following items.
Overcoats
Having a good overcoat to complement your fall capsule wardrobe is crucial.
The overcoat acts as the outermost layer and will be removed whenever you go indoors. This makes for a great option as you can wear it with anything as it offers excellent versatility.
When searching for the perfect overcoat, it's essential to know your size as they usually come in sizes of suit jackets, not regular sizing. After you've nailed the size, focus on color.
Dark-colored overcoats tend to be the most versatile. However, a light camel color can work as well. Stay away from patterns with overcoats as the goal is to be as versatile as possible.
Leather Jackets
A good leather jacket goes a long way. You can choose a leather biker jacket or a leather bomber; it's your call.
Biker jackets can be slightly harder to pull off as most of the time, they will have a larger and more aggressive collar, but they still look great.
A leather bomber jacket is an excellent option because it looks great on all body types and often has more options than biker jackets.
For color, opt for black or dark brown, as that gives you the most versatility with other items in your fall capsule wardrobe.
Sweaters
Sweaters are to fall, what t-shirts are for summer. This means they are a critical piece as they are season specific and offer great versatility when it comes to layering.
So how do you find the perfect sweater?
You want options, so have a couple of different collar choices to give yourself the most bang for your buck.
Having a shawl neck sweater and a crew neck sweater ensures you have all your bases covered.
Make sure you choose neutral tones such as greys, creams, and tans for color. This ensures maximum versatility with other items within your wardrobe and gives you the most options.
That's it, gents.
To learn more about how versatile this concept of capsule wardrobes can be, check out how I turned 16 pieces of clothing into 256 outfits.
The post Preparing Your Fall Capsule Wardrobe (Buy Now And Save $$$) appeared first on Real Men Real Style.
——————–
By: Antonio
Title: Preparing Your Fall Capsule Wardrobe (Buy Now And Save $$$)
Sourced From: www.realmenrealstyle.com/fall-capsule-wardrobe/
Published Date: Thu, 28 Jul 2022 23:59:00 +0000
We all know of Zara and I'm pretty sure the majority of us own at least one piece from them, but I'm not here to talk about their reasonably priced clothing, I'm here for their fragrance.
Not quite a hidden gem but I don't feel that they vast range and high quality fragrance that they create is given enough air time, I'm about to change that. The fragrance game is massive at the moment, everyone from the big fashion houses all the way to footballers have a scent on the market and they all carry a hefty price tag, with some of the bigger hitters asking in excess of
£100 for 50ml.
Zara clearly understand the need for a great fragrance but also appreciate not everything has to be overly expensive. I've been lucky enough to sample my fair share over the years and wanted to share with you what I feel are some of their strongest.
Tobacco Collective 100ml – £16.99
This is one of my absolute favourites, it works perfectly as an everyday scent. The initial smell is strong and masculine but with undertones of vanilla bourbon help to soften it slightly.
For Him 100ml – £22.99
My current daily spray, its warm, modern and intense. It just so happens to be the perfect blend of three of my favourite scents, bergamot, cardamom and sandalwood. It's strong yet light, never over powering and leaves a wonderful trail.
Florence 100ml – £16.24
Summer calls for a fresh fragrance and I cannot recommend this highly enough, its light, fresh and citrus scent is perfectly for those warmer days. Notes of black pepper, strawberry and guaiac wood allow this scent to sit gently on the skin with offending the noses of those around you.
Written by Tom Loughran
The post The Best Of Zara Fragrances first appeared on Mens Fashion Magazine.
——————–
By: MFM
Title: The Best Of Zara Fragrances
Sourced From: www.mensfashionmagazine.com/the-best-of-zara-fragrances
Published Date: Fri, 22 Jul 2022 09:57:00 +0000
Did you miss our previous article…
https://www.mansbrand.com/how-to-teach-a-child-to-shave-a-guide-to-men/