Following the announcement of this year's nominees for the 34th MusicRow Awards, we take a look at the MusicRow Breakthrough Artist of the Year category. This category is voted on by MusicRow's subscribed members to honor a Nashville artist who achieved significant career progress for the first time.
The winners of this year's honors will be announced online on all MusicRow platforms on Tuesday, August 30. Presenting Sponsor of the 2022 MusicRow Awards is City National Bank.
Click here to see the full list of MusicRow Awards nominees.
Winners are determined solely by MusicRow Magazine subscribed members. Voting is now open and closes on July 29 at 5:00 p.m.
To receive a ballot to vote in the MusicRow Awards, become a MusicRow member here.
Priscilla Block made her way onto the scene after creating a fanbase on TikTok. After posting snippets of funny and honest tracks such as "Thick Thighs" and "PMS," Block had her viral moment with the heartbreak anthem, "Just About Over You." Fans rallied together to independently fund Block's recording of the track, and its reception led to industry attention. She soon signed a record deal with Mercury Nashville and released her debut album, Welcome to the Block Party. Block has since surpassed more than 385 million digital streams with tracks such as "Just About Over You," "Wish You Were the Whiskey," "I Bet You Wanna Know," and her current single, "My Bar." Her charm and wit also allowed her the opportunity to host the red carpet programming at the ACM Awards, where she was nominated for New Female Artist of the Year. Block is also nominated for Breakthrough Artist-Writer at this year's MusicRow Awards for her qualifying song, "Just About Over You."
Zach Bryan has impacted the country music industry in a nontraditional but massive way. The Oklahoma native began releasing music as an active-duty member of the U.S. Navy stationed in Washington state. After making an impact with "Heading South" in 2019, his music caught the attention of Yellowstone creators, leading to multiple sync placements in the hit show. After being honorably discharged by the Navy after eight years of service to pursue his career in music, Bryan signed to Warner Records. He released his debut album American Heartbreak to unfathomable acclaim. The massive 34-song project broke the 2022 record for the most-streamed country album in a single day on Spotify and Apple Music. Bryan's single from American Heartbreak, "Something in the Orange," peaked at No. 11 on the Billboard Hot Country charts and was No. 18 global streaming track overall. The breakthrough star has already surpassed 1 billion global career streams and is only three years past his very first release.
ERNEST has enjoyed massive success as a songwriter in the past few years, having written five No. 1 hits for artists such as Morgan Wallen, Chris Lane, Sam Hunt, Florida Georgia Line, and Kane Brown. After releasing a few EPs and singles as an artist, ERNEST broke through with his George Jones-inspired "Flower Shops" featuring Wallen. The song took off, becoming the most-added single on its add week at country radio and hitting No. 1 on MusicRow's CountryBreakout Radio Chart. "Flower Shops," which is also nominated for Song of the Year this year at the MusicRow Awards, also led to the release of ERNEST's Big Loud Records debut album Flower Shops (The Album). ERNEST is out building his fanbase on the road with other fan favorites from the album such as "Some Other Bar," "Tennessee Queen," and "Feet Wanna Run."
Ryan Hurd got his start in Nashville as a songwriter, penning Platinum hits and chart toppers for Blake Shelton, Luke Bryan, Lady A, Tim McGraw, and more. As an artist Hurd has released a series of EPs and singles, including the Platinum-certified "To a T." His breakthrough as artist was cemented with his debut album from Arista Nashville, Pelago. The 15-track project contained "Chasing After You," a duet with his wife Maren Morris that hit the top of the charts, was certified Platinum, and secured him his first Grammy nomination for Best Country Duo/Group Performance. He's following it up with his new single "Pass It On," which was one of the most-added singles at country radio on add week. As a songwriter, Hurd is also up for the Song of the Year title at this year's MusicRow Awards for Morris' "Circles Around This Town," which he co-wrote with her, Jimmy Robbins, and Julia Michaels.
Elvie Shane captured hearts with "My Boy," a special tribute to his step-son and non-traditional families like his. The track quickly caught fire on TikTok, leading BBR Music Group to sign him to Wheelhouse Records. Now aligned with a label partner, Shane took "My Boy" to No. 1. The now Platinum-certified track was nominated for Song of the Year at last year's MusicRow Awards. Following the success of "My Boy," Shane released his debut EP, County Roads, and quickly followed it up with his debut album Backslider. His new single "County Roads," was one of the most added songs at country radio upon its debut and continues to climb. Shane is also nominated for Breakthrough Artist-Writer of the Year this year at the MusicRow Awards as a co-writer on "My Boy."
Lainey Wilson has become an industry favorite in the last year, having been named the Discovery Artist of the Year at the 2021 MusicRow Awards and then New Female Artist of the Year at the 2022 ACM Awards. She brought her signature "Bell Bottom Country" to her studio album Sayin' What I'm Thinkin' in early 2021 via Broken Bow Records. The project spawned her first hit, the tentative "Things A Man Oughta Know." The tune took off, hitting the top of the charts, being certified Platinum, and winning Song of the Year at the 2022 ACM Awards. In early 2022, Wilson rang the bell at the top of the charts again, this time alongside Cole Swindell for their fiery duet, "Never Say Never." In June, it was announced that Wilson would join the cast of season five of the hit show Yellowstone. As a co-writer on "Things A Man Oughta Know," Wilson is also nominated for Breakthrough Artist-Writer of the Year at the MusicRow Awards this year.
The post 2022 MusicRow Awards Category Profile: Breakthrough Artist Of The Year appeared first on MusicRow.com.
———————————–
By: LB Cantrell
Title: 2022 MusicRow Awards Category Profile: Breakthrough Artist Of The Year
Sourced From: musicrow.com/2022/07/2022-musicrow-awards-category-profile-breakthrough-artist-of-the-year/
Published Date: Thu, 28 Jul 2022 14:35:46 +0000
Read More
Taylor Swift's rep responds to reports the singer has the worst private jet carbon emissions
A spokesperson for Taylor Swift has responded to a report that named the singer as the celebrity with the worst private jet CO2 emissions. 
Yesterday, a report released by Yard claimed the American singer was the biggest CO2 polluter of the year so far, having flown in her private jet 170 times since January and totalling 8,294.54 tonnes of CO2.
However, Swift's spokesperson told Buzzfeed News the statistics are inaccurate.
For context, the report claims the average person produces just seven tonnes of carbon emissions per year.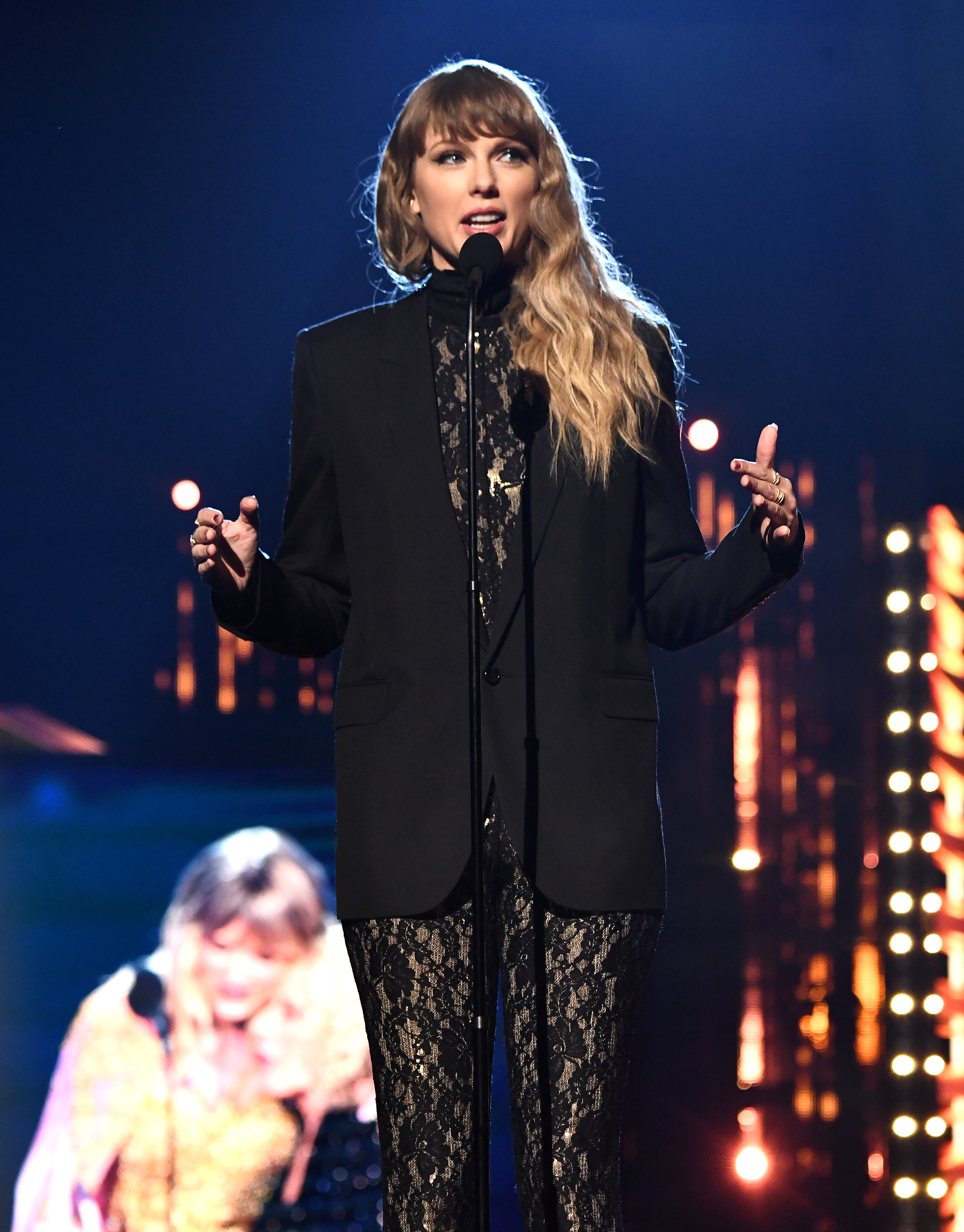 Swift's representative said only some of the 170 flights can be attributed to the singer: "Taylor's jet is loaned out regularly to other individuals. To attribute most or all of these trips to her is blatantly incorrect."
Regardless, it is clear Swift's jet is racking up significant amounts of carbon emissions due to its inefficient use.
According to the Yard report, her average flight time is just 80 minutes, and her jet's shortest recorded flight flew between Missouri and Nashville for just 36 minutes.
Other significant celebrity polluters include boxer and domestic violence perpetrator Floyd Mayweather, whose shortest flight was just 10 minutes long but emitted one ton of carbon; Kim Kardashian, who has emitted 609 times more carbon than the average person; and director Steven Spielberg, who took an 18-minute flight between Rotterdam and Amsterdam – a route which, when taken by train, takes only an hour. 
The subject of celebrity carbon emissions has blown up ever since Kylie Jenner shared an out-of-touch photo of her and partner Travis Scott posing in front of their private jets with the caption, "you wanna take mine or yours?"
In the midst of the backlash, many began diving deeper into Jenner's private jet use by examining the Celebrity Jets Twitter account, which records celebrity private jet trips.
https://twitter.com/CelebJets/status/1547047653690822661?ref_src=twsrc%5Etfw
Many were horrified she was regularly taking flights as short as 12 minutes and reprimanded her for "her absolute disregard for the planet".
Many found it hypocritical that ordinary people were being asked by big companies to reduce their car trips and use paper straws when celebrities are constantly leaving huge carbon footprints with frivolous trips in their private jets.
Despite the wave of criticism, celebrities have continued to take private flights between short distances. 
————————————
Title: Taylor Swift's rep responds to reports the singer has the worst private jet carbon emissions
Sourced From: celebrity.nine.com.au/latest/taylor-swift-private-jet-co2-emissions-highest-celebrity-rep-statement/589119a2-fb57-48bc-9547-73c28db53d21
Published Date: Sun, 31 Jul 2022 03:07:00 GMT
Read More
Did you miss our previous article…
https://www.mansbrand.com/jodie-sweetin-marries-mescal-wasilewski-with-fuller-house-co-stars-in-attendance/
Jodie Sweetin Marries Mescal Wasilewski with 'Fuller House' Co-Stars in Attendance!
Jodie Sweetin is married!
The 40-year-old actress, best known for playing Stephanie Tanner on Full House and Fuller House, married social worker Mescal Wasilewski on Saturday (July 30) at a private home in Malibu, Calif. after five years together.
Click inside to read more…
Jodie and Mescal wed in an intimate backyard ceremony that included her two daughters – Zoie, 14, and Beatrix, 11 – and her Fuller House co-stars including John Stamos, Candace Cameron Bure, and Andrea Barber.
"I know I have the right partner for the rest of whatever life brings me," Jodie shared with People. "And I couldn't be more grateful."
Jodie and Mescal were first introduced through friends in 2017 and dated long-distanced before Mescal moved from New York City to Los Angeles in 2020. They got engaged in January 2022.
This is the fourth marriage for Jodie – she was first married to Shaun Holguin from 2002 to 2006, to Cody Herpin from 2007 until 2010, and to Morty Coyle from 2012 to 2016. She shares Zoie with Cody and Beatrix with Morty.
Congrats to the newlyweds!
————————————
By: Just Jared
Title: Jodie Sweetin Marries Mescal Wasilewski with 'Fuller House' Co-Stars in Attendance!
Sourced From: www.justjared.com/2022/07/31/jodie-sweetin-marries-mescal-wasilewski-with-fuller-house-co-stars-in-attendance/
Published Date: Sun, 31 Jul 2022 04:26:28 +0000
Read More
Did you miss our previous article…
https://www.mansbrand.com/how-to-make-sense-of-a-very-unpredictable-fall-movie-season/
How to Make Sense of a Very Unpredictable Fall Movie Season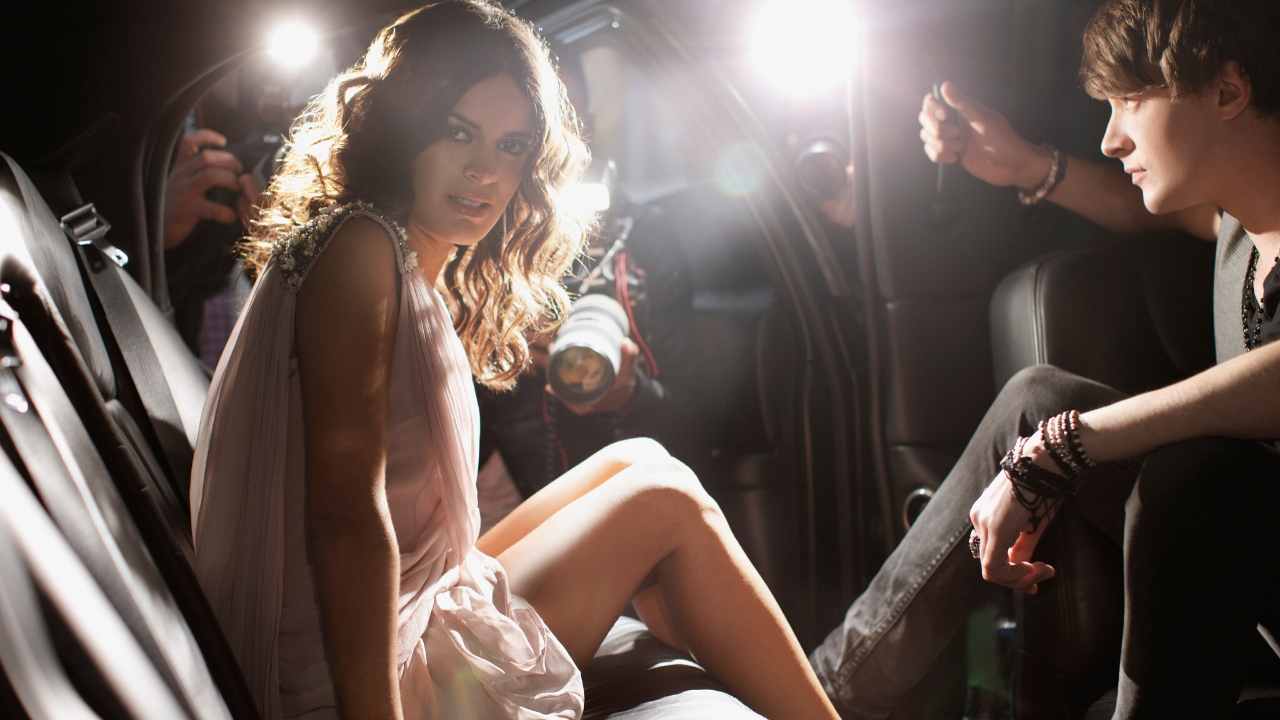 All of a sudden, the fall movie season looks very busy. This week brought two big festival announcements loaded with major films to come: First came Venice, with a lineup that includes everything from Darren Aronofsky's "The Whale" to "Bardo"; it was followed by TIFF, where Steven Spielberg's "The Fabelmans" will premiere alongside Sam Mendes' "Empire of Light" and Sarah Polley's "Women Talking," among many others. Meanwhile, Telluride continues to shroud its selections in secret, but the latest lineups help us get a sense of what to expect there as well.
In this week's episode of Screen Talk, Eric Kohn and Anne Thompson dig through both lineups to get a sense for which films could impact the coming awards season and why it's almost certain to be an unpredictable ride. They also address the return of competitiveness between festivals that seemed to subside earlier in the pandemic, and touch on the recent changes to the Oscar submission rules in France.
Watch the full episode above or listen it below. 

Screen Talk is produced by Azwan Badruzaman and available on Apple Podcasts, Stitcher, and Spotify, and hosted by Megaphone. Browse previous installments here, subscribe here, and be sure to let us know if you'd like to hear the hosts address specific issues in upcoming editions of Screen Talk. 
———————–
By: Anne Thompson
Title: How to Make Sense of a Very Unpredictable Fall Movie Season
Sourced From: www.indiewire.com/video/tiff-venice-2022-analysis-spielberg-screen-talk-391-1234746652/
Published Date: Fri, 29 Jul 2022 20:52:17 +0000
Read More