Following the announcement of this year's nominees for the 34th annual MusicRow Awards, we take a closer look at the Producer of the Year category. This visionary class of nominees created up some of country music's most innovative projects during the eligibility period of June 1, 2021 to May 31, 2022.
The winners of this year's honors will be announced online on all MusicRow platforms on Tuesday, August 30. Presenting Sponsor of the 2022 MusicRow Awards is City National Bank.
Click here to see the full list of MusicRow Awards nominees.
Winners are determined solely by MusicRow Magazine subscribed members. Voting is now open and closes on July 29 at 5:00 p.m.
To receive a ballot to vote in the MusicRow Awards, become a MusicRow member here.
Zach Crowell lent his production talent to Cole Swindell's eleventh career No. 1 "Never Say Never" with Lainey Wilson, as well as buzzy singles from Chris Janson ("Bye Mom," "Keys To The Country"), and Conner Smith ("I Hate Alabama," "Learn From It"). He co-produced Dustin Lynch's record-breaking, six-week No. 1 with MacKenzie Porter, "Thinking 'Bout You," as well as the rest of Lynch's 2022 album, Blue In The Sky. Crowell is currently racing up the charts with Swindell's hot new single "She Had Me At Heads Carolina," which pays homage to Jo Dee Messina's 1996 hit, "Heads Carolina, Tails California." This is Crowell's second time being nominated in the Producer of the Year category at the MusicRow Awards.
Dann Huff, a five-time winner in the Producer of the Year category, produced hits from Thomas Rhett, Kane Brown, and Lady A this year. Alongside Rhett and other co-producers, Huff helmed Rhett's 2021 album Country Again: Side A (containing the hits "What's Your Country Song" and "Country Again") as well as Rhett's 2022 album Where We Started (containing "Slow Down Summer.") For Lady A, Huff produced their eighth studio album What A Song Can Do, including the title track single and "Like A Lady." Huff also produced Artist of the Year nominee Brown's recent string of hits, such as "Worldwide Beautiful," "One Mississippi," and "Like I Love Country Music." Additional recent production credits for Huff include projects for Catie Offerman, Dillon Carmichael, Laci Kaye Booth, Morgan Evans, and Runaway June.
Jay Joyce produced a variety of projects for Eric Church, Lainey Wilson, Brothers Osborne, Chase Rice, Gary Allan, Charlie Worsham, LANCO and more this year. Church rode the wave of his highly successful, Joyce-produced triple album, Heart & Soul, which was released at the beginning of 2021 and generated hits such as "Hell Of A View," "Heart On Fire," and the rising "Doing Life With Me." Joyce lent his talents to Breakthrough Artist nominee Wilson for her breakout album Sayin' What I'm Thinkin', including her first chart-topper "Things A Man Oughta Know." His work with Brothers Osborne can be heard on their Grammy-nominated album Skeletons, including "All Night" and "I'm Not for Everyone." Joyce is a two-time winner in the Producer of the Year category.
Shane McAnally's production talents, as well as songwriting prowess, were heard on multiple big projects this year. He co-produced tracks on Walker Hayes' Country Stuff EP and album, including the blockbuster hit "Fancy Like," and its follow up chart-burner "AA." McAnally also worked alongside fellow Male Songwriter of the Year nominee Josh Osborne to produce Carly Pearce's critically-acclaimed 29: Written In Stone, which boasts songs such as "Next Girl," "Never Wanted To Be That Girl" with Ashley McBryde and her rising "What He Didn't Do." McAnally's production credits this year also include music for Old Dominion, Midland, Kylie Morgan, and Tigirlily.
Joey Moi produced Morgan Wallen's titanic Dangerous: The Double Album, which topped Billboard's all-genre year-end albums chart at the end of 2021 with 4.1 million units sold. The project also took home Album Of The Year at the 2021 ACM Awards, and spawned multiple No. 1 songs. Moi also solely produced Breakthrough Artist Of The Year nominee ERNEST's debut album, Flower Shops (The Album), including the title track that is rising on the charts. Other projects Moi produced this year include HARDY's Hixtape: Vol. 2, Jake Owen's ninth No. 1 "Made For You," and music for Lily Rose, MacKenzie Porter, Sean Stemaly and Larry Fleet.
Jon Randall was involved in multiple projects this past year, as a songwriter, artist and producer. He produced Miranda Lambert's eighth solo album Palomino alongside Lambert and Luke Dick. The project spawned the hit "If I Was a Cowboy" and the rising single "Strange," as well as fan-favorite "Actin' Up." Randall and Lambert teamed with Jack Ingram on the Grammy-nominated project The Marfa Tapes, sharing production credits. Randall also produced Parker McCollum's major label debut Gold Chain Cowboy, which includes McCollum's first and second No. 1 songs, "Pretty Heart" and "To Be Loved By You." He also produced Chase Bryant's debut album Upbringing. Randall released his first solo album in 15 years, a self-titled project, in mid-September.
The post 2022 MusicRow Awards Category Profile: Producer Of The Year appeared first on MusicRow.com.
———————————–
By: LB Cantrell
Title: 2022 MusicRow Awards Category Profile: Producer Of The Year
Sourced From: musicrow.com/2022/07/2022-musicrow-awards-category-profile-producer-of-the-year/
Published Date: Thu, 21 Jul 2022 14:50:37 +0000
Read More
Taylor Swift's rep responds to reports the singer has the worst private jet carbon emissions
A spokesperson for Taylor Swift has responded to a report that named the singer as the celebrity with the worst private jet CO2 emissions. 
Yesterday, a report released by Yard claimed the American singer was the biggest CO2 polluter of the year so far, having flown in her private jet 170 times since January and totalling 8,294.54 tonnes of CO2.
However, Swift's spokesperson told Buzzfeed News the statistics are inaccurate.
For context, the report claims the average person produces just seven tonnes of carbon emissions per year.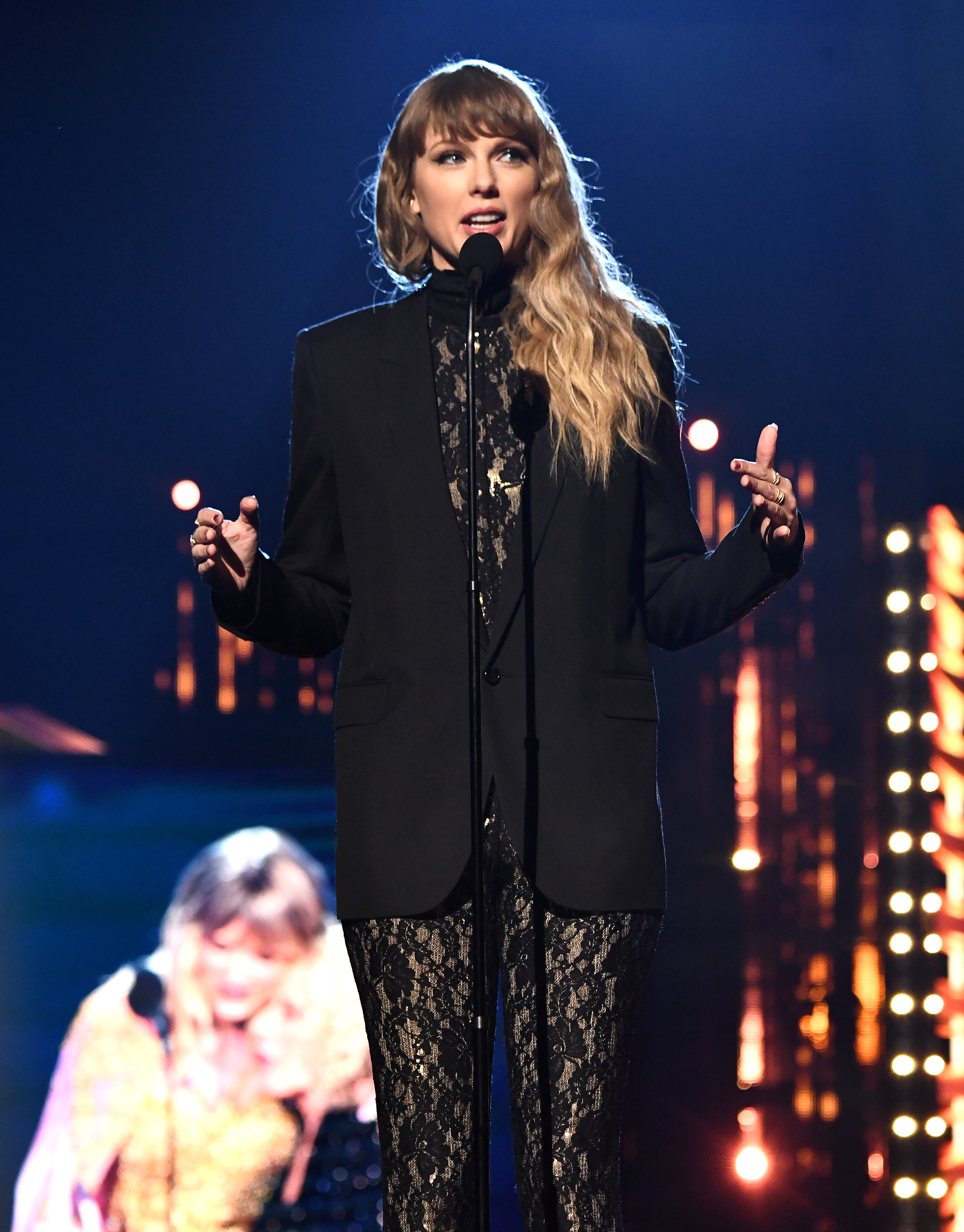 Swift's representative said only some of the 170 flights can be attributed to the singer: "Taylor's jet is loaned out regularly to other individuals. To attribute most or all of these trips to her is blatantly incorrect."
Regardless, it is clear Swift's jet is racking up significant amounts of carbon emissions due to its inefficient use.
According to the Yard report, her average flight time is just 80 minutes, and her jet's shortest recorded flight flew between Missouri and Nashville for just 36 minutes.
Other significant celebrity polluters include boxer and domestic violence perpetrator Floyd Mayweather, whose shortest flight was just 10 minutes long but emitted one ton of carbon; Kim Kardashian, who has emitted 609 times more carbon than the average person; and director Steven Spielberg, who took an 18-minute flight between Rotterdam and Amsterdam – a route which, when taken by train, takes only an hour. 
The subject of celebrity carbon emissions has blown up ever since Kylie Jenner shared an out-of-touch photo of her and partner Travis Scott posing in front of their private jets with the caption, "you wanna take mine or yours?"
In the midst of the backlash, many began diving deeper into Jenner's private jet use by examining the Celebrity Jets Twitter account, which records celebrity private jet trips.
https://twitter.com/CelebJets/status/1547047653690822661?ref_src=twsrc%5Etfw
Many were horrified she was regularly taking flights as short as 12 minutes and reprimanded her for "her absolute disregard for the planet".
Many found it hypocritical that ordinary people were being asked by big companies to reduce their car trips and use paper straws when celebrities are constantly leaving huge carbon footprints with frivolous trips in their private jets.
Despite the wave of criticism, celebrities have continued to take private flights between short distances. 
————————————
Title: Taylor Swift's rep responds to reports the singer has the worst private jet carbon emissions
Sourced From: celebrity.nine.com.au/latest/taylor-swift-private-jet-co2-emissions-highest-celebrity-rep-statement/589119a2-fb57-48bc-9547-73c28db53d21
Published Date: Sun, 31 Jul 2022 03:07:00 GMT
Read More
Did you miss our previous article…
https://www.mansbrand.com/jodie-sweetin-marries-mescal-wasilewski-with-fuller-house-co-stars-in-attendance/
Jodie Sweetin Marries Mescal Wasilewski with 'Fuller House' Co-Stars in Attendance!
Jodie Sweetin is married!
The 40-year-old actress, best known for playing Stephanie Tanner on Full House and Fuller House, married social worker Mescal Wasilewski on Saturday (July 30) at a private home in Malibu, Calif. after five years together.
Click inside to read more…
Jodie and Mescal wed in an intimate backyard ceremony that included her two daughters – Zoie, 14, and Beatrix, 11 – and her Fuller House co-stars including John Stamos, Candace Cameron Bure, and Andrea Barber.
"I know I have the right partner for the rest of whatever life brings me," Jodie shared with People. "And I couldn't be more grateful."
Jodie and Mescal were first introduced through friends in 2017 and dated long-distanced before Mescal moved from New York City to Los Angeles in 2020. They got engaged in January 2022.
This is the fourth marriage for Jodie – she was first married to Shaun Holguin from 2002 to 2006, to Cody Herpin from 2007 until 2010, and to Morty Coyle from 2012 to 2016. She shares Zoie with Cody and Beatrix with Morty.
Congrats to the newlyweds!
————————————
By: Just Jared
Title: Jodie Sweetin Marries Mescal Wasilewski with 'Fuller House' Co-Stars in Attendance!
Sourced From: www.justjared.com/2022/07/31/jodie-sweetin-marries-mescal-wasilewski-with-fuller-house-co-stars-in-attendance/
Published Date: Sun, 31 Jul 2022 04:26:28 +0000
Read More
Did you miss our previous article…
https://www.mansbrand.com/how-to-make-sense-of-a-very-unpredictable-fall-movie-season/
How to Make Sense of a Very Unpredictable Fall Movie Season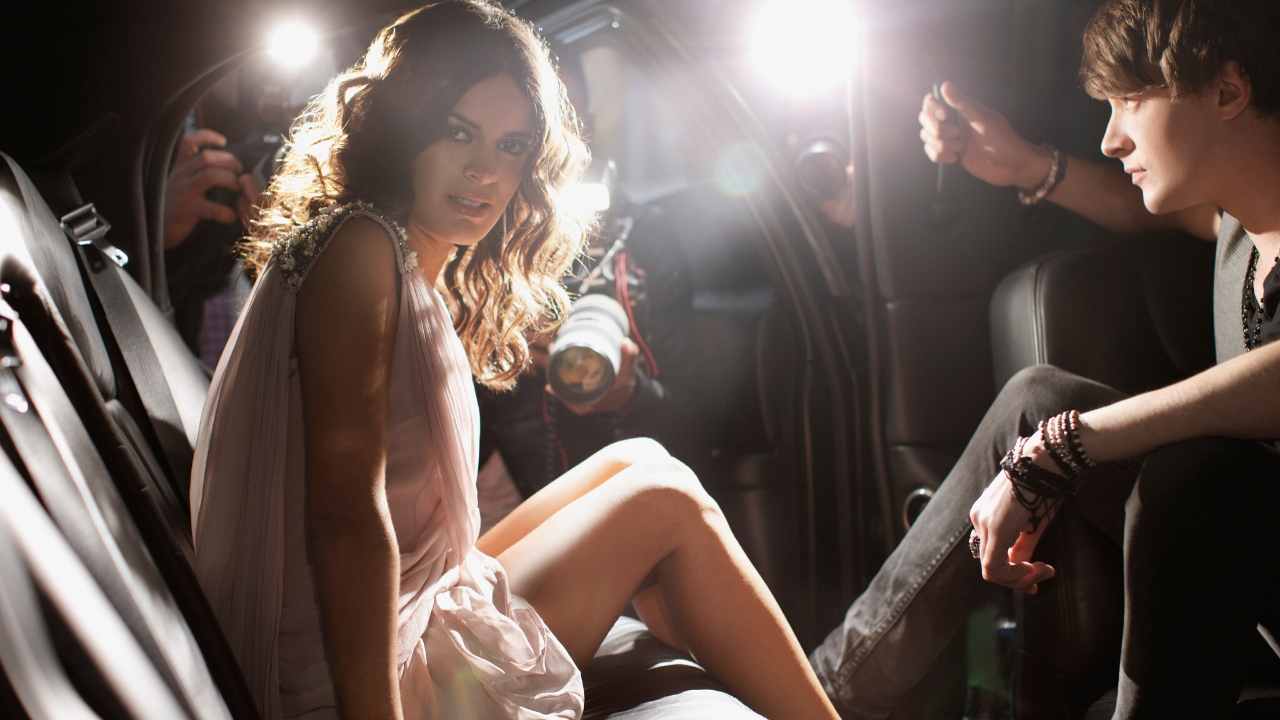 All of a sudden, the fall movie season looks very busy. This week brought two big festival announcements loaded with major films to come: First came Venice, with a lineup that includes everything from Darren Aronofsky's "The Whale" to "Bardo"; it was followed by TIFF, where Steven Spielberg's "The Fabelmans" will premiere alongside Sam Mendes' "Empire of Light" and Sarah Polley's "Women Talking," among many others. Meanwhile, Telluride continues to shroud its selections in secret, but the latest lineups help us get a sense of what to expect there as well.
In this week's episode of Screen Talk, Eric Kohn and Anne Thompson dig through both lineups to get a sense for which films could impact the coming awards season and why it's almost certain to be an unpredictable ride. They also address the return of competitiveness between festivals that seemed to subside earlier in the pandemic, and touch on the recent changes to the Oscar submission rules in France.
Watch the full episode above or listen it below. 

Screen Talk is produced by Azwan Badruzaman and available on Apple Podcasts, Stitcher, and Spotify, and hosted by Megaphone. Browse previous installments here, subscribe here, and be sure to let us know if you'd like to hear the hosts address specific issues in upcoming editions of Screen Talk. 
———————–
By: Anne Thompson
Title: How to Make Sense of a Very Unpredictable Fall Movie Season
Sourced From: www.indiewire.com/video/tiff-venice-2022-analysis-spielberg-screen-talk-391-1234746652/
Published Date: Fri, 29 Jul 2022 20:52:17 +0000
Read More