If you purchase an independently reviewed product or service through a link on our website, STYLECASTER may receive an affiliate commission.
Let me set the scene: You're in Zara, you need to find a killer outfit and you have limited time to shop. You walk in feeling hopeful, but then things take an unfortunate turn. The lighting in the dressing room is bad, your options get progressively worse as you try them on and let's be honest, you're stress-sweating all over them anyway. This is a very common shopping scenario for me and I used to often leave feeling defeated—until I discovered the ultimate styling trick. Inspiration is usually just an escalator ride away up to the men's section, where trends look fresh and the blazers are perfectly oversized. With my newfound love for shopping menswear in mind, I've taken the liberty of rounding up the top 2022 men's fashion trends that virtually anyone can wear.
It's 2022, so the idea of gendering tops and bottoms is definitely behind us. Fashion trends in general can be worn by whoever loves what. Women's trends tend to focus on specific pieces like opera gloves, feather trim or corset tops, and the specificity behind these trends gives them clear parameters if you want to replicate the vibe—but often leaves little room for personal styling preferences.
On the other hand, menswear trends usually follow broader themes, and are therefore widely accessible with room for personal interpretation. For example, there are so many ways to incorporate the strong structured shoulders that Prada highlighted on the Fall/Winter 2022 runway. The same can be said about the vibrant red shades favored by Etro and Bianca Saunders, or the puffy outerwear from DSquared2 and Gall. 
These menswear trends are going to be everywhere in 2022 and are sure to revamp your wardrobe for the rest of the season. Read on for the top five looks you'll want to plan all your future outfits around.
Primary Red
Etro; Bianca Saunders/iMaxTree.
2022 fashion is all about standing out, so it's no surprise that bold colors are being featured heavily in collections. Formal menswear usually evokes images of a navy suit or a black trench, but brands like Etro and Bianca Saunders are taking a red-hot approach.
Despite being such an intense color, red goes with pretty much everything and can easily replace any basic neutrals in your wardrobe. Start by finding a bright red layering piece like a blazer, jacket or sweater and see how many times you can incorporate it into your outfit to make it pop. Think of it like adding a little ~spice~ to your look.
Robe Style Jackets 
——————-
By: Olivia Marcus
Title: 5 Men's Fashion Trends That Will Be Everywhere In 2022
Sourced From: stylecaster.com/mens-fashion-trends-2022/
Published Date: Thu, 20 Jan 2022 18:08:44 +0000
Did you miss our previous article…
https://www.mansbrand.com/wwd-highlights-a-bold-spring-outlook/
Sean O'Pry channels Venus for Madame Figaro, China
Sean O'Pry is back in the spotlight with a new editorial after strolling the streets of New York for Schön! China. This time, the American model is Madame Figaro China's ethereal wonder. In the story "Venus," Sean evokes the essence of the goddess of love, beauty, desire, sex, fertility, wealth, and victory. Shxpir creates a modern interpretation of the goddess… [Read More]
——————-
By: Fashionisto
Title: Sean O'Pry Channels Venus for Madame Figaro China
Sourced From: www.thefashionisto.com/editorial/sean-opry-2022-madame-figaro-china/
Published Date: Sun, 31 Jul 2022 09:40:40 +0000
Did you miss our previous article…
https://www.mansbrand.com/killing-sunset-geron-mackinley-at-esquire-korea/
Killing Sunset: Geron MacKinley at Esquire Korea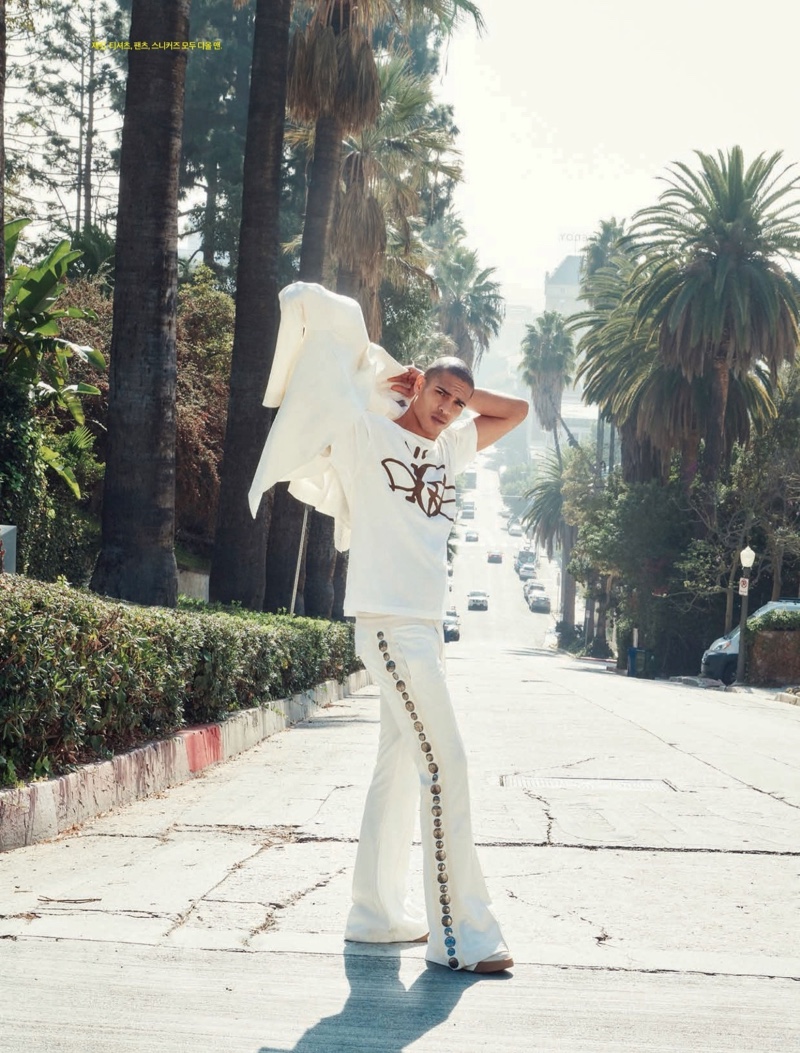 Geron McKinley goes Hollywood for the pages of Esquire Korea. The top model appears in the magazine's July 2022 issue with a story entitled "Killing Sunset." As Geron strolls the famous streets of Los Angeles in eye-catching outfits, flamboyant designer styles steal the show. Photography duo Sofia Sanchez & Mauro Mongiello capture Geron McKinley as he visits the Hollywood… [Read More]
——————-
By: Fashionisto
Title: Killing Sunset: Geron McKinley for Esquire Korea
Sourced From: www.thefashionisto.com/editorial/geron-mckinley-2022-esquire-korea/
Published Date: Fri, 29 Jul 2022 02:01:11 +0000
Did you miss our previous article…
https://www.mansbrand.com/julian-schneyder-relaxes-with-man-about-town/
Julian Schneyder Relaxes with Man About Town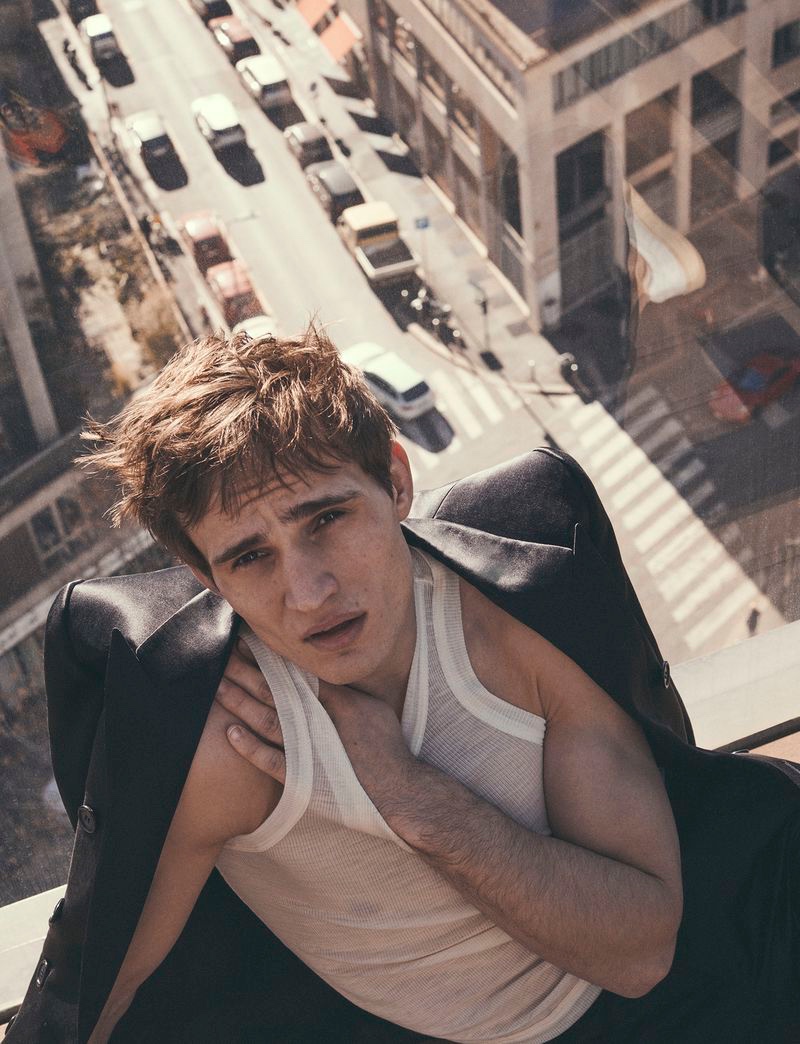 As Julian Schneyder recuperates from an injury, he heads to Milan for a fashion-focused staycation. The Austrian model makes a splash in a story for Man About Town. Julian has a varied wardrobe that can be dressed up for a night on the town or lounging around the house. Stefano Galuzzi links up with Julian Schneyder for Man About Town…. [Read More]
——————-
By: Fashionisto
Title: Julian Schneyder Takes It Easy with Man About Town
Sourced From: www.thefashionisto.com/editorial/julian-schneyder-2022-man-about-town/
Published Date: Fri, 29 Jul 2022 00:29:37 +0000
Did you miss our previous article…
https://www.mansbrand.com/erik-van-gils-travels-in-style-with-matchesfashion/