A watch is one of the most personal items you can purchase for someone. It is a reflection of their personality, style, and taste and says a lot about who they are. A great watch is an investment and potentially a sentimental heirloom, so be prepared to splurge on fine craftsmanship and horology expertise if your budget allows it. At first glance, buying a watch as a gift may seem like an easy purchase. However, there are several factors to consider, from the recipient's personal style and hobbies to their wrist size. Whether you are buying luxury watches for an anniversary, graduation, birthday, or another milestone event, try these valuable tips to simplify the watch-buying process. 
Source: FXQuadro/Shutterstock.com 
Choose the Right Size 
You need to consider two watch components when determining the watch's size: the case and the band. The watch case width is measured in millimeters (mm.) Men's watches tend to have large watch cases, while women's are more delicate. The watch's style can also impact the case diameter. Sports watches are typically large to accommodate additional features like pushers, complications, and large moving bezels. Dress watches are more sophisticated and refined, typically featuring smaller cases. 
Ideally, you would measure the giftee's wrist to find a perfectly proportioned watch (the watch case diameter should be about ⅔ of the wrist width.) However, if this isn't possible, you can select a watch size by estimating the wrist width. A 42mm watch case is perfect for a man with an average wrist width. Men with smaller-than-average wrists can wear watches between 36 and 38mm, while men with thicker wrists should wear watches between 44 and 48mm. 
Many luxury watch bands are adjustable. Buckle-style watch bands allow you to change the band circumference easily by switching the prong to a different slot. Metallic bracelets with a clasp often come with a key that allows you to add or remove links. If your giftee has a thicker wrist, consider buying an extension kit with the watch.
Source: Salpuc Andrei/Shutterstock.com
Look at How They Dress 
When shopping for a watch for another person, consider their style. The way they 
dress can provide you with clues as to which type of watch they prefer. If the person you are buying for spends most of their day in a suit and tie, a sophisticated dress watch is a perfect choice. Luxury watch brands like IWC Schaffhausen or Patek Philippe make stunning dress watches for corporate executives. The IWC Portofino series is a sleek modern take on a vintage wristwatch. It comes with a range of bands, including brown or black alligator leather and stainless steel.   
A sports watch or field watch is ideal for someone who wears more casual attire. Sports watches, such as diving, racing, and pilots' watches, often have chunkier dials and statement bezels. They also come with features like a tachymeter, stopwatch, and subdials for gauging pressure, wind speed, and distance. The Audemars Piguet Royal Oak is an iconic sports watch with a distinctive tapisserie dial and octagonal bezel that will impress the recipient and everyone who admires it on their wrist.  
Find Out Their Hobbies
Watches aren't just stylish accessories; they can also be a practical tool for hobbyists. If the person you are buying for enjoys sailing, recreational flying, or taking their sports car out on the track, you can find a watch to suit their interests. Rolex is one of the best watch brands for women who enjoy getting out on the water. The Rolex Yacht-Master is the finest regatta chronograph for a dedicated seafarer. With its unique programmable countdown and nautical styling, it's a stunning collector's piece they can enjoy on and off the water. 
If you are buying a timepiece for someone who loves to take to the skies, the IWC Big Pilot is the perfect gift. The open, easily readable dial with photoluminescent hands and indices allows for optimal legibility in low light. The Big Pilot also comes with an easy band switching system, so the person receiving your gift can change their watch style to suit their outfit. 
Consider Their Lifestyle
When buying a watch for someone special in your life, you'll need to consider what make and model suits their lifestyle best. Whether your loved one is outdoorsy and athletic, a trendsetter, a C-level executive, or a combination of all three will dictate what type of timepiece you should consider. The Rolex Submariner line of watches
——————-
By: developer
Title: 6 Tips for Buying Someone Else a Watch
Sourced From: www.mensfashionmagazine.com/6-tips-for-buying-someone-else-a-watch
Published Date: Tue, 11 Jan 2022 09:12:02 +0000
Sean O'Pry channels Venus for Madame Figaro, China
Sean O'Pry is back in the spotlight with a new editorial after strolling the streets of New York for Schön! China. This time, the American model is Madame Figaro China's ethereal wonder. In the story "Venus," Sean evokes the essence of the goddess of love, beauty, desire, sex, fertility, wealth, and victory. Shxpir creates a modern interpretation of the goddess… [Read More]
——————-
By: Fashionisto
Title: Sean O'Pry Channels Venus for Madame Figaro China
Sourced From: www.thefashionisto.com/editorial/sean-opry-2022-madame-figaro-china/
Published Date: Sun, 31 Jul 2022 09:40:40 +0000
Did you miss our previous article…
https://www.mansbrand.com/killing-sunset-geron-mackinley-at-esquire-korea/
Killing Sunset: Geron MacKinley at Esquire Korea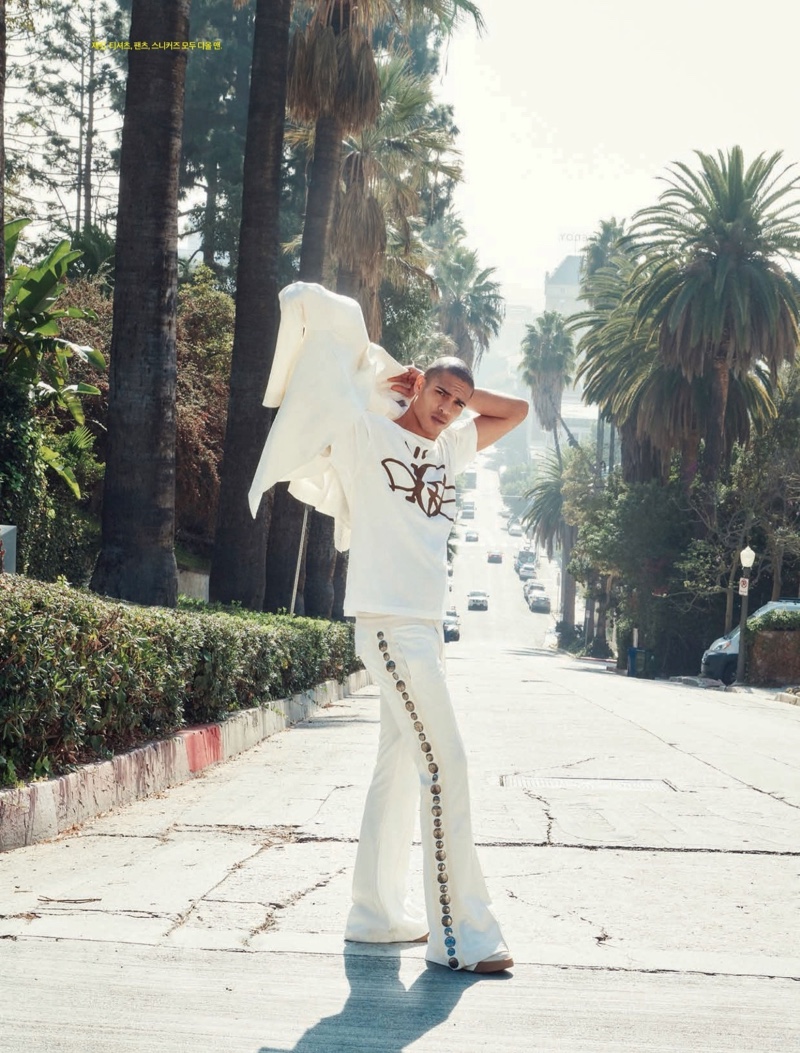 Geron McKinley goes Hollywood for the pages of Esquire Korea. The top model appears in the magazine's July 2022 issue with a story entitled "Killing Sunset." As Geron strolls the famous streets of Los Angeles in eye-catching outfits, flamboyant designer styles steal the show. Photography duo Sofia Sanchez & Mauro Mongiello capture Geron McKinley as he visits the Hollywood… [Read More]
——————-
By: Fashionisto
Title: Killing Sunset: Geron McKinley for Esquire Korea
Sourced From: www.thefashionisto.com/editorial/geron-mckinley-2022-esquire-korea/
Published Date: Fri, 29 Jul 2022 02:01:11 +0000
Did you miss our previous article…
https://www.mansbrand.com/julian-schneyder-relaxes-with-man-about-town/
Julian Schneyder Relaxes with Man About Town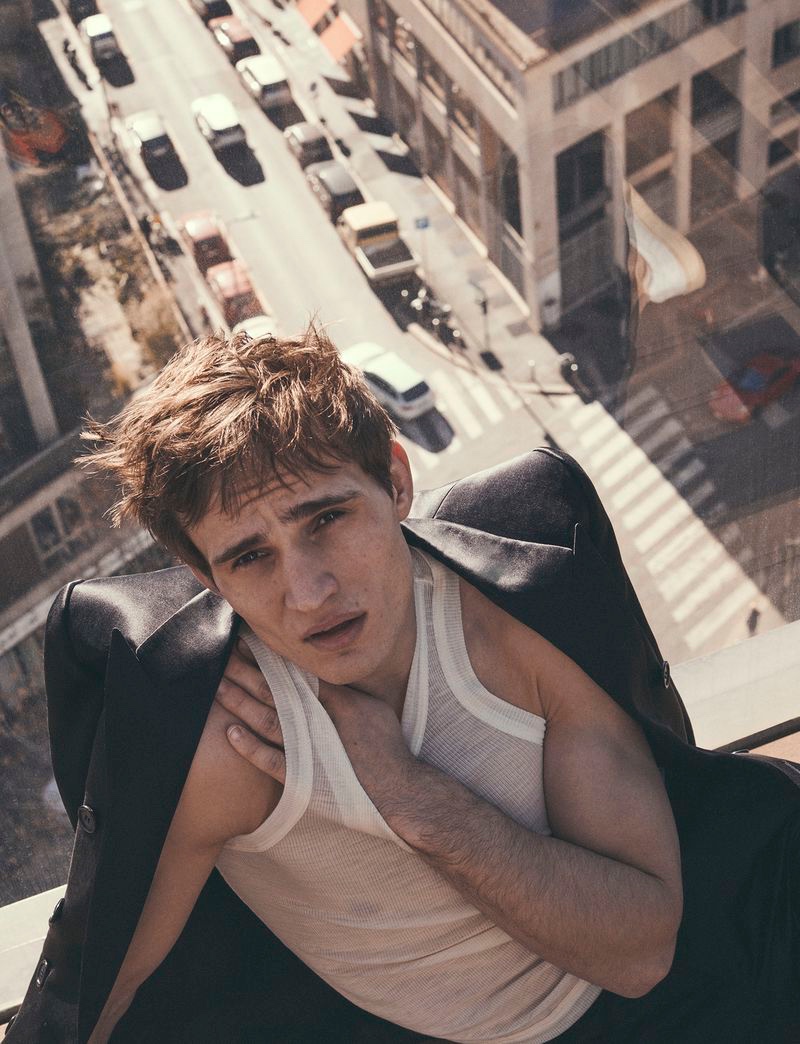 As Julian Schneyder recuperates from an injury, he heads to Milan for a fashion-focused staycation. The Austrian model makes a splash in a story for Man About Town. Julian has a varied wardrobe that can be dressed up for a night on the town or lounging around the house. Stefano Galuzzi links up with Julian Schneyder for Man About Town…. [Read More]
——————-
By: Fashionisto
Title: Julian Schneyder Takes It Easy with Man About Town
Sourced From: www.thefashionisto.com/editorial/julian-schneyder-2022-man-about-town/
Published Date: Fri, 29 Jul 2022 00:29:37 +0000
Did you miss our previous article…
https://www.mansbrand.com/erik-van-gils-travels-in-style-with-matchesfashion/