So you've decided to finally tie the knot, and it's going to be a fabulous winter wedding. According to Brides.com, 47% of men say that personal style is a top priority for their wedding planning. With nearly half of all husbands-to-be saying that, let's dive into our 8 winter wedding style tips that the groom should keep in mind during his wedding day.
Consider the Wedding Theme – If you've already picked out your his and her wedding rings for the big day, then the next thing you'll need to think about is the  style for your groomsmen to fit with the wedding theme. Is your wedding the kind that calls for a classic tie or more of a playful bowtie with a pattern? 
Ask yourself how your tuxedo and your groomsmen's outfits will look in conjunction with the overall wedding theme. Given the chilly weather, you and your groomsmen may also wear statement coats in dark blue or timeless black. There are ways to incorporate bits of your wedding theme into your outfits by wearing ties or bowties with patterns dedicated to the theme. For example, if you're going for a Winter Wonderland theme, you and your groomsmen can wear ties or bowties with snowflakes on them.
Source: Oleg Gekman/Shutterstock.com
Have Fun with Your Style – You and your groomsmen should feel empowered to showcase your personalities with your wedding style. You'll want to stay in line with the overall wedding theme, so, for example, if you're doing a winter barn wedding, you may want to match that with fun country-themed attire like plaid shirts and dark wash jeans. 
If you're looking for a dressier style this winter, go for rustic gray dress pants, suspenders and crisp white dress shirts. The gray matches snowy backgrounds, but if you'd prefer more of a fun contrast, try deep jewel tones with velvet blazers and pants in dark purple, sapphire, ruby and emerald. 
Besides matching your wedding theme, you'll also want to think about how your outfit will look alongside different styles of men's wedding rings. A ruby or rosy-colored suit may look better with a rose gold ring, while an all-black tuxedo may look better with a black ring.
Bond with Your Groomsmen – Everyone gets the wedding day jitters. You and your groomsmen are no exception. Since they've supported you this far and they're playing such an important role in your wedding day, go shopping with them for their wedding day outfits. They may inspire your own clothing as a groom as you get ideas for what shoes to wear. Whether you're making an in-person or virtual shopping trip with them, as you're talking through what your buddies are buying, you may be inspired to wear certain accessories such as cufflinks, vests, cummerbunds or pocket squares.Don't Be Afraid to Mix It Up – While there's a certain pressure to have your look be flawless for photos on social media, the truth is that your outfit doesn't have to be perfect. The best accessory you can wear is a smile. The next best thing you can do is have fun with what you wear on your big day. 
As a groom, you don't necessarily have to wear a black tuxedo. You don't have to wear a suit and tie. You may decide to go for bold colors in contrast with a dreary winter theme. You don't have to stick to the expected jewel tones. You can go for a bright neon pink suit. You can wear a nice blazer, slacks and street-style sneakers. When you look back on your wedding photos, you'll want to remember that you and your partner made that day totally yours.
Source: ILYA ANTOKHIN/Shutterstock.com
From Your Hair to Your Dress Shoes – Getting styled for your wedding day isn't just about whether you're wearing a tuxedo or a blazer and slacks. You'll want to consider how you'll style yourself from your hair all the way down to your dress shoes. 
If you haven't already picked out your wedding ring, make sure that's all set. One of the most popular and trendy wedding rings for grooms is the rose gold men's wedding band. It's not just women that have to think about accessories. Men can accessorize with affordable yet high-quality and hand-crafted jewelry like bracelets and additional rings other than your wedding ring too! 
Discuss Budgets – Weddings can be expensive. While you want to make sure you have a day you'll never forget, you don't want to blow your budget on what you're wearing. If you're concerned about spending too much money on what you'll be wearing on the big day, don't be afraid to shop around for options. You can rent a suit or a tuxedo for the day. You can go to a consignment store instead of
——————-
By: developer
Title: 8 Winter Wedding Style Tips for the Groom
Sourced From: www.mensfashionmagazine.com/8-winter-wedding-style-tips-for-the-groom
Published Date: Tue, 25 Jan 2022 09:13:38 +0000
Sean O'Pry channels Venus for Madame Figaro, China
Sean O'Pry is back in the spotlight with a new editorial after strolling the streets of New York for Schön! China. This time, the American model is Madame Figaro China's ethereal wonder. In the story "Venus," Sean evokes the essence of the goddess of love, beauty, desire, sex, fertility, wealth, and victory. Shxpir creates a modern interpretation of the goddess… [Read More]
——————-
By: Fashionisto
Title: Sean O'Pry Channels Venus for Madame Figaro China
Sourced From: www.thefashionisto.com/editorial/sean-opry-2022-madame-figaro-china/
Published Date: Sun, 31 Jul 2022 09:40:40 +0000
Did you miss our previous article…
https://www.mansbrand.com/killing-sunset-geron-mackinley-at-esquire-korea/
Killing Sunset: Geron MacKinley at Esquire Korea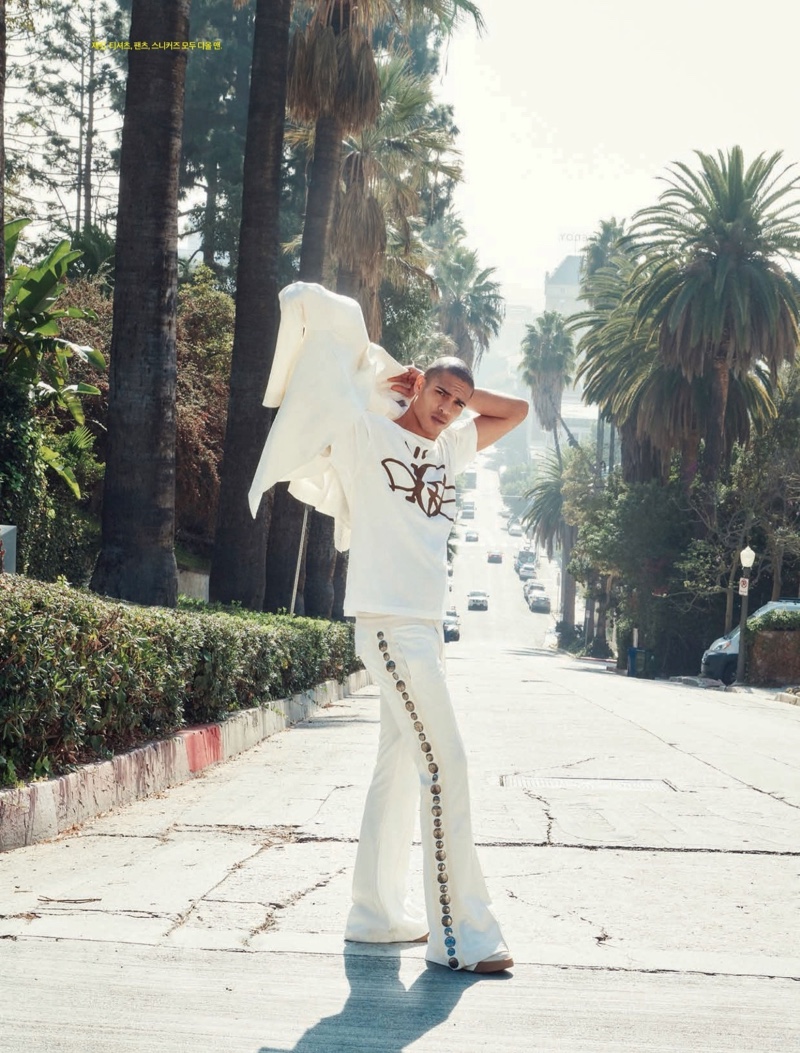 Geron McKinley goes Hollywood for the pages of Esquire Korea. The top model appears in the magazine's July 2022 issue with a story entitled "Killing Sunset." As Geron strolls the famous streets of Los Angeles in eye-catching outfits, flamboyant designer styles steal the show. Photography duo Sofia Sanchez & Mauro Mongiello capture Geron McKinley as he visits the Hollywood… [Read More]
——————-
By: Fashionisto
Title: Killing Sunset: Geron McKinley for Esquire Korea
Sourced From: www.thefashionisto.com/editorial/geron-mckinley-2022-esquire-korea/
Published Date: Fri, 29 Jul 2022 02:01:11 +0000
Did you miss our previous article…
https://www.mansbrand.com/julian-schneyder-relaxes-with-man-about-town/
Julian Schneyder Relaxes with Man About Town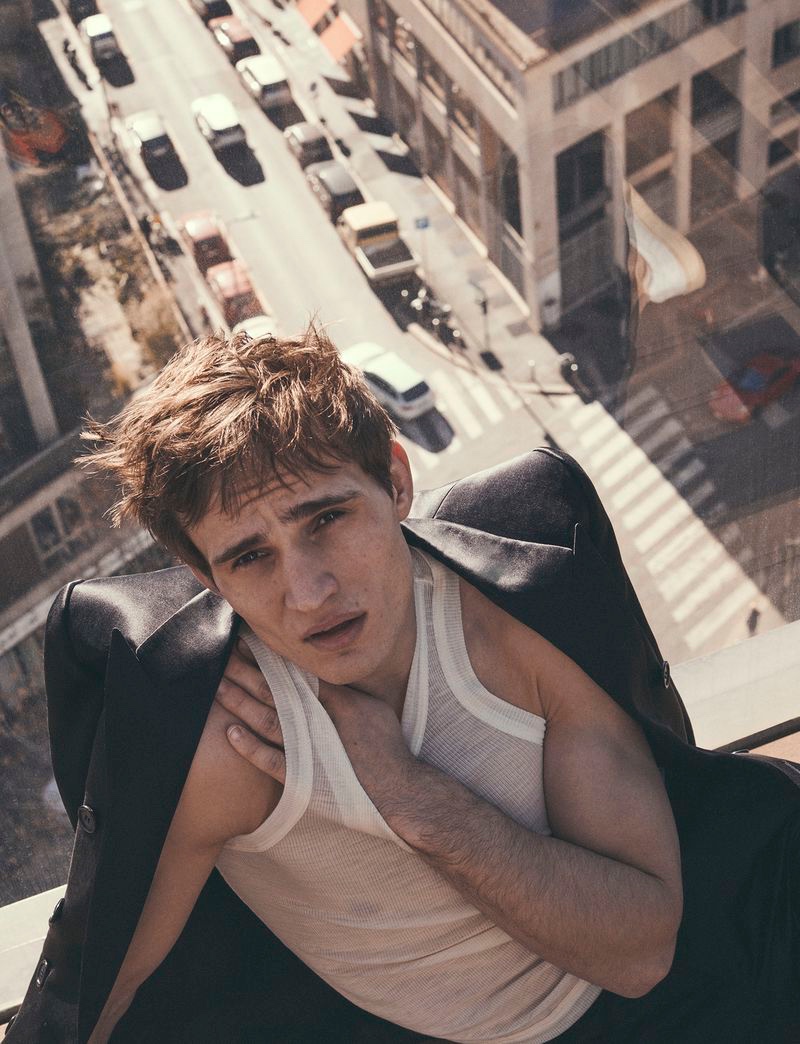 As Julian Schneyder recuperates from an injury, he heads to Milan for a fashion-focused staycation. The Austrian model makes a splash in a story for Man About Town. Julian has a varied wardrobe that can be dressed up for a night on the town or lounging around the house. Stefano Galuzzi links up with Julian Schneyder for Man About Town…. [Read More]
——————-
By: Fashionisto
Title: Julian Schneyder Takes It Easy with Man About Town
Sourced From: www.thefashionisto.com/editorial/julian-schneyder-2022-man-about-town/
Published Date: Fri, 29 Jul 2022 00:29:37 +0000
Did you miss our previous article…
https://www.mansbrand.com/erik-van-gils-travels-in-style-with-matchesfashion/