COOPERSTOWN, N.Y. — A humble little baseball sits at the bottom of a display case for David Ortiz on the third floor of the Hall of Fame. No hologram, no elaborate markings. In thick black ink, just below the red-seam horseshoe, someone scrawled "First HR." Under that, in lighter pen: "Big Show."
The Big Papi Show was still in preproduction that day, Sept. 14, 1997, when Ortiz swatted the first of 541 home runs on his way to first-ballot induction here on Sunday. His years with the Boston Red Sox made him a transcendent star, but when he hit that first homer, he was playing for the Minnesota Twins.
The other inductees this weekend took the long way here, elected through a small-committee vote in December: Bud Fowler, Gil Hodges, Minnie Miñoso, Buck O'Neil and the two other living members, Jim Kaat and Tony Oliva, who will represent the Twins — the same franchise that released Ortiz in 2002, just before his Boston breakthrough.
"I'm not going to be getting many endorsement opportunities like Big Papi," Kaat said recently, "unless they have, like, Duracell Battery for long life."
Kaat and Oliva were born in 1938 and spent a combined 30 seasons with the Twins' franchise. Their induction means that five Hall of Famers played for the Twins from 1970-73, including Harmon Killebrew, Rod Carew and Bert Blyleven.
According to research by the Hall of Fame, no team has had more than five Hall of Famers at once in the division-play era. Besides the Twins, the others with five are the 1970 Chicago Cubs, the 1980 Boston Red Sox and the 1982 and 1984 Milwaukee Brewers. None of those teams won the World Series, as Ortiz did three times with the Red Sox, but the 1970 Twins, who were 98-64, had the best regular-season record of the group.
"You had to play really well to beat them," said the Hall of Fame pitcher Jim Palmer, whose Baltimore Orioles swept the Twins in a best-of-five American League Championship Series that fall, repeating their feat from 1969. "They had really good balance — power, a little bit of speed, well-managed, and great fans in the old ballpark."
Kaat played his first two seasons for the original Washington Senators, who moved to Bloomington, Minn., about two weeks after Bill Mazeroski homered for Pittsburgh to beat the Yankees in Game 7 of the World Series. It was the start of the expansion era and part of a surge of franchise movement.
"I reported to the clubhouse in the instructional league on Oct. 26, 1960 and I had Senators across my chest — and by the end of the day, it was Twins," Kaat said. "That was the day that the Washington Senators became the Twins.
"We, as players, thought it was a great move because we remembered what a positive move it was for the Braves to go from Boston to Milwaukee. Little things, like we'd hear they get these deals to get a car to drive for the season, stuff like that. So coming up here with M.L.B. being new, being welcomed with open arms, I mean, the performance was secondary. Fans here were just happy to have big league baseball."
After a 90-loss debut season, though, the performance was extraordinary. The Twins won 817 games from 1962 through 1970, more than every other A.L. team except the Orioles. Kaat was among the era's top pitchers, winning 146 games in those seasons, trailing only Bob Gibson and Juan Marichal.
Oliva arrived for good in 1964, winning the Rookie of the Year award and the first of three batting titles. He was one of several Cuban players signed by the Senators/Twins scout Joe Cambria, including the 1965 winner of the A.L.'s Most Valuable Player Award, shortstop Zoilo Versalles. The environment helped the transition for Oliva, who never played for another team.
"I remember Jim Kaat told me, 'You're going to feel like home, because one-third of the ball club is Cuban," Oliva said. "I was so happy to be here with the Minnesota Twins, because it made me feel like home. In those days I didn't speak one word of English, and they took care of me, they babysitted me. They were very nice, all those Cubans."
Knee injuries robbed Oliva of the longevity of many of his contemporaries; he finished with a .304 average, but only 1,917 career hits. He was not a singles hitter, either, once leading the league in slugging percentage and finishing with 220 homers, more than 13 members of the 3,000-hit club.
"Everybody says, 'What's the highlight of your career, the shutout against Sandy Koufax in the World Series?'" Palmer said. "I'll tell Tony, 'No, the day I struck you out twice.' Wally Bunker used to say, 'Tony Oliva — oh, leave us alone!'"
Oliva hit .344 for his career against Palmer (though he never homered off him) and punished another Hall of Famer, Catfish Hunter, for a .333 average and eight homers. He hit .314 in three postseason series.
Before the two A.L.C.S. defeats to the Orioles, the Twins fell to the Los Angeles Dodgers in the 1965 World Series. Kaat beat Koufax in Game 2 (after Koufax had refused to pitch the opener because it fell on Yom Kippur) but lost to him in Games 5 and 7.
"I was pretty realistic in '65 — I mean, to try to get a couple runs off Koufax, we were fortunate to get two of them in Game 2 and one of them was unearned," Kaat said. "So it's not like we blew the series or anything like that. And then of course I thought we'd get back. When you're in your 20s and you've got a good team: 'Oh, we'll get back.'"
The Twins declined in the early 1970s, even with all those Hall of Famers, and waived Kaat in 1973. He revived his career with back-to-back 20-win seasons for the Chicago White Sox under the pitching coach Johnny Sain, then bounced to the Philadelphia Phillies, the Yankees and, finally, the St. Louis Cardinals.
There, in 1982, Kaat earned a championship ring when the Cardinals beat the Brewers and their Cooperstown quartet of Paul Molitor, Ted Simmons, Don Sutton and Robin Yount (closer Rollie Fingers was injured). By then, everybody else from the 1965 World Series had retired.
"That 17-year wait was the longest any player's had to wait to get back to the World Series," Kaat said. "And then getting that World Series ring — I found this out from the Elias Sports Bureau — no athlete in any professional sport has played 24 seasons before getting a championship ring. So that's what made that '82 season worth the wait and very rewarding."
The Twins would finally win the World Series in 1987, with Kirby Puckett leading the way, and again four years later. But those teams could not match their early-'70s predecessors for membership in the Hall of Fame, where Kaat and Oliva — that long-life duo — will now have plaques forever.
Baseball's New Hall of Famers
Baseball's New Hall of Famers
On Sunday, seven former players will be inducted into the Baseball Hall of Fame in Cooperstown, N.Y. The three living inductees — David Ortiz, Jim Kaat and Tony Oliva — will be on hand.
Here is a look at the Class of 2022 →
Taylor Swift's rep responds to reports the singer has the worst private jet carbon emissions
A spokesperson for Taylor Swift has responded to a report that named the singer as the celebrity with the worst private jet CO2 emissions. 
Yesterday, a report released by Yard claimed the American singer was the biggest CO2 polluter of the year so far, having flown in her private jet 170 times since January and totalling 8,294.54 tonnes of CO2.
However, Swift's spokesperson told Buzzfeed News the statistics are inaccurate.
For context, the report claims the average person produces just seven tonnes of carbon emissions per year.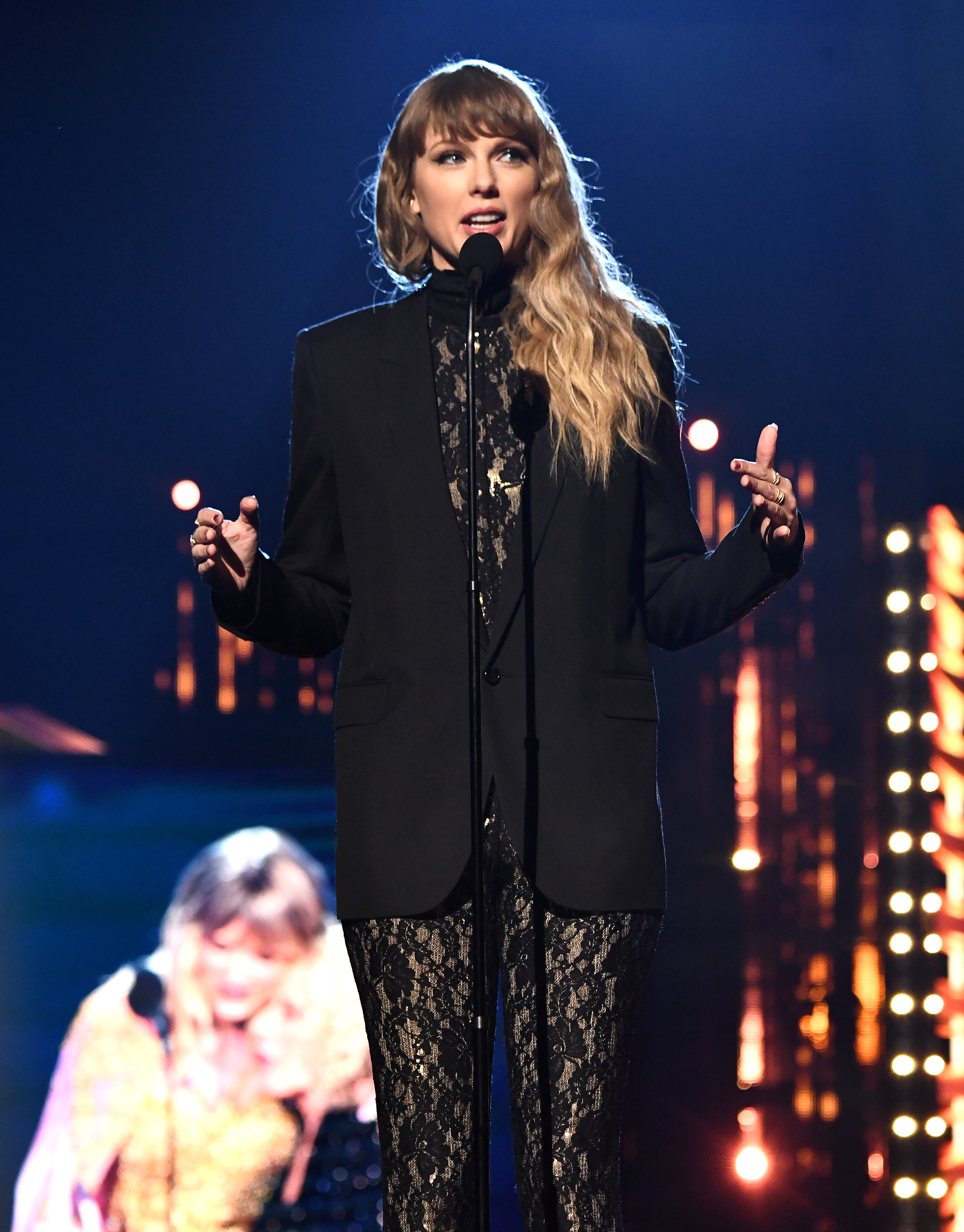 Swift's representative said only some of the 170 flights can be attributed to the singer: "Taylor's jet is loaned out regularly to other individuals. To attribute most or all of these trips to her is blatantly incorrect."
Regardless, it is clear Swift's jet is racking up significant amounts of carbon emissions due to its inefficient use.
According to the Yard report, her average flight time is just 80 minutes, and her jet's shortest recorded flight flew between Missouri and Nashville for just 36 minutes.
Other significant celebrity polluters include boxer and domestic violence perpetrator Floyd Mayweather, whose shortest flight was just 10 minutes long but emitted one ton of carbon; Kim Kardashian, who has emitted 609 times more carbon than the average person; and director Steven Spielberg, who took an 18-minute flight between Rotterdam and Amsterdam – a route which, when taken by train, takes only an hour. 
The subject of celebrity carbon emissions has blown up ever since Kylie Jenner shared an out-of-touch photo of her and partner Travis Scott posing in front of their private jets with the caption, "you wanna take mine or yours?"
In the midst of the backlash, many began diving deeper into Jenner's private jet use by examining the Celebrity Jets Twitter account, which records celebrity private jet trips.
https://twitter.com/CelebJets/status/1547047653690822661?ref_src=twsrc%5Etfw
Many were horrified she was regularly taking flights as short as 12 minutes and reprimanded her for "her absolute disregard for the planet".
Many found it hypocritical that ordinary people were being asked by big companies to reduce their car trips and use paper straws when celebrities are constantly leaving huge carbon footprints with frivolous trips in their private jets.
Despite the wave of criticism, celebrities have continued to take private flights between short distances. 
————————————
Title: Taylor Swift's rep responds to reports the singer has the worst private jet carbon emissions
Sourced From: celebrity.nine.com.au/latest/taylor-swift-private-jet-co2-emissions-highest-celebrity-rep-statement/589119a2-fb57-48bc-9547-73c28db53d21
Published Date: Sun, 31 Jul 2022 03:07:00 GMT
Read More
Did you miss our previous article…
https://www.mansbrand.com/jodie-sweetin-marries-mescal-wasilewski-with-fuller-house-co-stars-in-attendance/
Jodie Sweetin Marries Mescal Wasilewski with 'Fuller House' Co-Stars in Attendance!
Jodie Sweetin is married!
The 40-year-old actress, best known for playing Stephanie Tanner on Full House and Fuller House, married social worker Mescal Wasilewski on Saturday (July 30) at a private home in Malibu, Calif. after five years together.
Click inside to read more…
Jodie and Mescal wed in an intimate backyard ceremony that included her two daughters – Zoie, 14, and Beatrix, 11 – and her Fuller House co-stars including John Stamos, Candace Cameron Bure, and Andrea Barber.
"I know I have the right partner for the rest of whatever life brings me," Jodie shared with People. "And I couldn't be more grateful."
Jodie and Mescal were first introduced through friends in 2017 and dated long-distanced before Mescal moved from New York City to Los Angeles in 2020. They got engaged in January 2022.
This is the fourth marriage for Jodie – she was first married to Shaun Holguin from 2002 to 2006, to Cody Herpin from 2007 until 2010, and to Morty Coyle from 2012 to 2016. She shares Zoie with Cody and Beatrix with Morty.
Congrats to the newlyweds!
————————————
By: Just Jared
Title: Jodie Sweetin Marries Mescal Wasilewski with 'Fuller House' Co-Stars in Attendance!
Sourced From: www.justjared.com/2022/07/31/jodie-sweetin-marries-mescal-wasilewski-with-fuller-house-co-stars-in-attendance/
Published Date: Sun, 31 Jul 2022 04:26:28 +0000
Read More
Did you miss our previous article…
https://www.mansbrand.com/how-to-make-sense-of-a-very-unpredictable-fall-movie-season/
How to Make Sense of a Very Unpredictable Fall Movie Season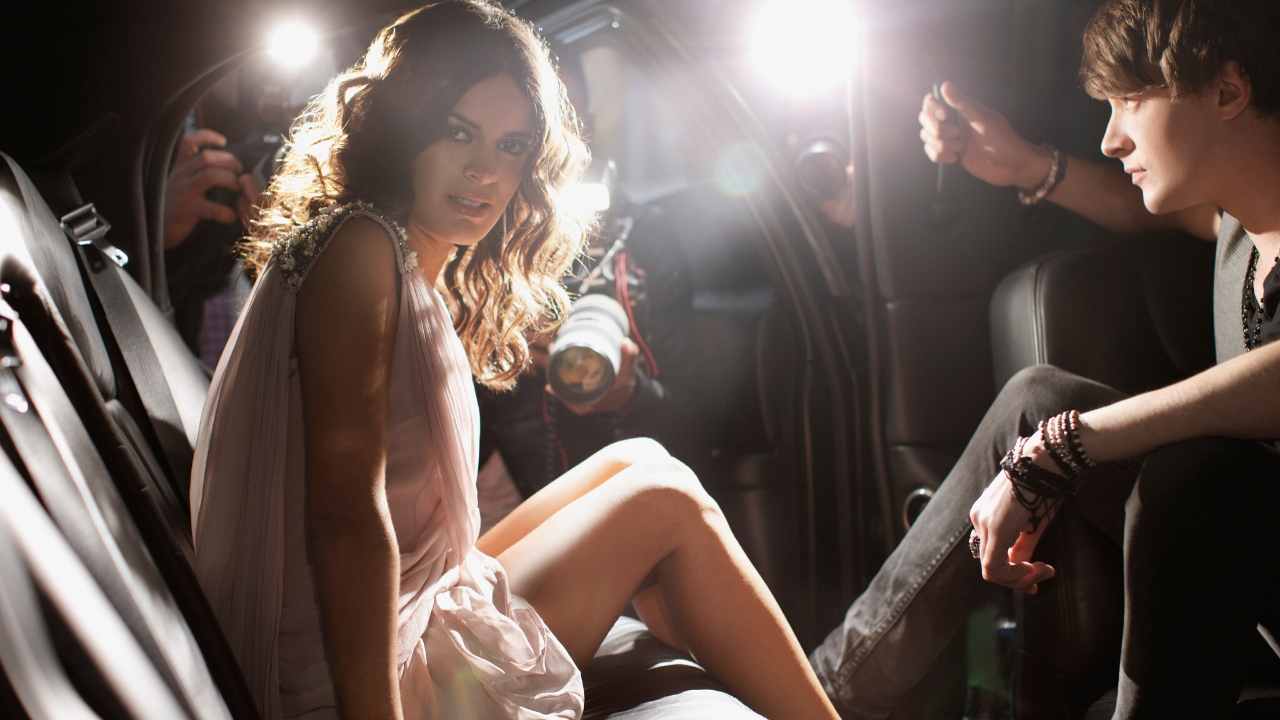 All of a sudden, the fall movie season looks very busy. This week brought two big festival announcements loaded with major films to come: First came Venice, with a lineup that includes everything from Darren Aronofsky's "The Whale" to "Bardo"; it was followed by TIFF, where Steven Spielberg's "The Fabelmans" will premiere alongside Sam Mendes' "Empire of Light" and Sarah Polley's "Women Talking," among many others. Meanwhile, Telluride continues to shroud its selections in secret, but the latest lineups help us get a sense of what to expect there as well.
In this week's episode of Screen Talk, Eric Kohn and Anne Thompson dig through both lineups to get a sense for which films could impact the coming awards season and why it's almost certain to be an unpredictable ride. They also address the return of competitiveness between festivals that seemed to subside earlier in the pandemic, and touch on the recent changes to the Oscar submission rules in France.
Watch the full episode above or listen it below. 

Screen Talk is produced by Azwan Badruzaman and available on Apple Podcasts, Stitcher, and Spotify, and hosted by Megaphone. Browse previous installments here, subscribe here, and be sure to let us know if you'd like to hear the hosts address specific issues in upcoming editions of Screen Talk. 
———————–
By: Anne Thompson
Title: How to Make Sense of a Very Unpredictable Fall Movie Season
Sourced From: www.indiewire.com/video/tiff-venice-2022-analysis-spielberg-screen-talk-391-1234746652/
Published Date: Fri, 29 Jul 2022 20:52:17 +0000
Read More