Trends have little influence over men's styling choices. Men are driven by the attire that stays with them for years. Durability seems to be the key when it comes to men choosing apparel and accessories for their wardrobes. So, fashion gurus have called for a minimalist men's wardrobe. 
But, the first thing, let's dissect what it means by the word minimalist? 
Usually, it's the white-washed, Instagram-bait interiors or IKEA flat-pack furniture or something similar.
Isn't it?
It generally defines modern aesthetics features
Blank spaceMonochrome color paletteClean lines.
However, when it comes to lifestyle, consider minimal should be taken similar to being optimal. You know it shouldn't be about cutting down your needs irrationally.
You can also say it's: 
Having only what you need Not having what you don't need.No dead weight, no trends, Only time-honored essentials you can always rely on.
It also means that whenever an occasion arises, you are weakly equipped to deal with it worry-free.
So, now that you have decided to build your wardrobe, what will you need?
Understanding a Capsule Wardrobe
We're going to briefly cover all must-haves for men's lean wardrobe or a "capsule wardrobe." Three core values make a capsule wardrobe.
SimplicityVersatilityCohesion.
The basic purchase idea.
Think of how a garment fits within the bigger picture Its individual merits are secondary. You're creating a wardrobe that functions as a whole.You need a versatile and streamlined clothing selection.
It will help you tide over all occasions-right from work to beach to a wedding to bar and beyond. 
First Things First
It's worth investing in statement pieces that will last you longer and serve you well every time.
Buying cheap things first and then spending on mending, purchasing the same thing again five times is not done.
The key is: you get what you pay for.
Few key points.
You need to mix and match garments to achieve multiple and varied looks. So, pay attention to color.Prefer neutral tones.But do include some bold colors. You can majorly focus on black, white, grays, blues, browns, and greens. Go for subdued tones, not bright ones.
What Will Your Capsule Wardrobe Include?
We're listing the must-haves in different categories of apparel and accessories you must have. Maybe you already have a few pieces, and you may need to get others.
Basically, your wardrobe will have these items
Outerwear Casualwear Footwear Resort Wear Activewear AccessoriesTailoring 
Let's begin.
Outerwear
Think about it; you can hand down classic outerwear to your children.
Fabric-wise: Wool, genuine leather, shearling are good choices.
Colors-Black, brown, camel tones. 
Outerwear may be tailored and is ideal for dressing up with casual outfits. 
A men's leather jacket is a keystone of a great capsule wardrobe selection.
Down Jacket
Go for a down jacket from the collection of the men's leather jacket from Pala Leather. It is: 
LightweightPracticalWarm 
Versatile colors-Black or brown. 
A full-blown puffer jacket is suitable in stark winters.
Transitional Jacket
A lighter transitional jacket is well-suited during seasonal change.
Types:
Denim jacket.Bomber. Overshirt. 

Raincoat
You'll need it at times when the heavens open up.
Choices you have:
Classic: Traditional mac or trench coat. High-performance: Gore-Tex shell.
Casualwear
T-Shirts
Get a solid assortment of well-made plain T-shirts.
Colors: Black, navy, grey, and white.
Slim-Fit Jeans
A good pair of slim-fit jeans are a must. Make sure they're:
Not too loose.Not too tight. 
For maximum versatility, go for:
Dark wash. Raw denim. 

Read More
——————-
By: developer
Title: A Short but Complete Guide to Creating A Perfect Men's Lean Wardrobe
Sourced From: www.mensfashionmagazine.com/a-short-but-complete-guide-to-creating-a-perfect-mens-lean-wardrobe
Published Date: Wed, 30 Jun 2021 07:17:21 +0000
Did you miss our previous article…
https://www.mansbrand.com/lucas-barski-dons-elegant-style-for-gq-mxico/
Sean O'Pry channels Venus for Madame Figaro, China
Sean O'Pry is back in the spotlight with a new editorial after strolling the streets of New York for Schön! China. This time, the American model is Madame Figaro China's ethereal wonder. In the story "Venus," Sean evokes the essence of the goddess of love, beauty, desire, sex, fertility, wealth, and victory. Shxpir creates a modern interpretation of the goddess… [Read More]
——————-
By: Fashionisto
Title: Sean O'Pry Channels Venus for Madame Figaro China
Sourced From: www.thefashionisto.com/editorial/sean-opry-2022-madame-figaro-china/
Published Date: Sun, 31 Jul 2022 09:40:40 +0000
Did you miss our previous article…
https://www.mansbrand.com/killing-sunset-geron-mackinley-at-esquire-korea/
Killing Sunset: Geron MacKinley at Esquire Korea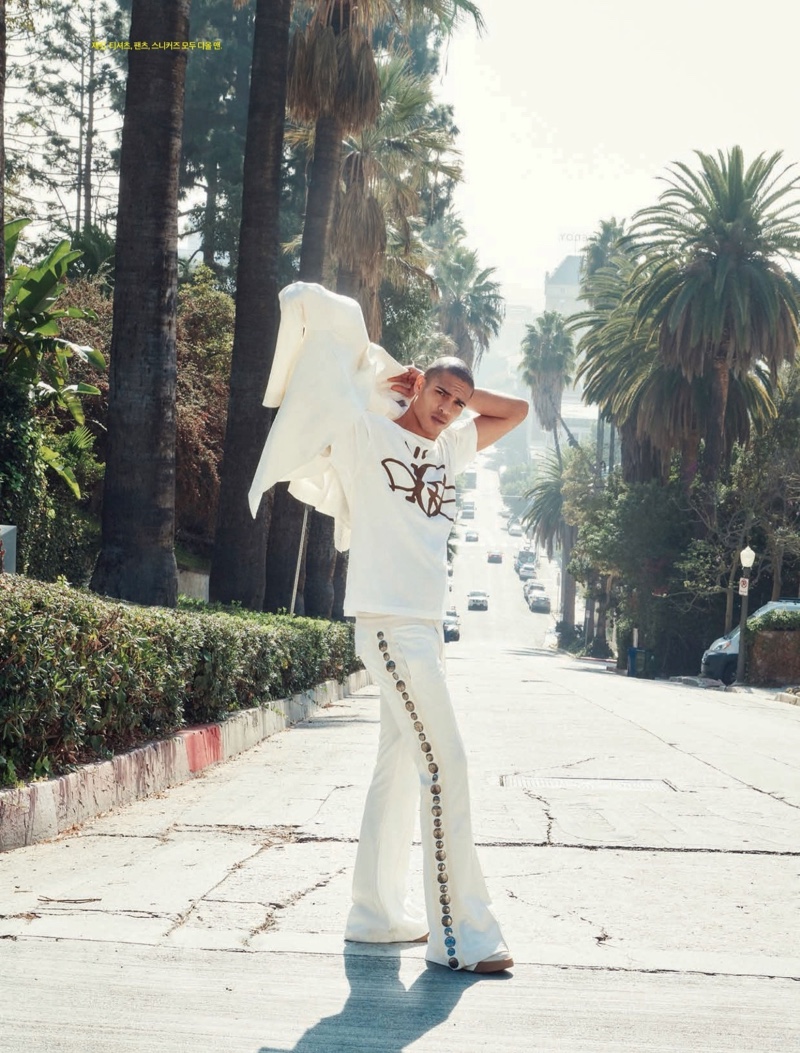 Geron McKinley goes Hollywood for the pages of Esquire Korea. The top model appears in the magazine's July 2022 issue with a story entitled "Killing Sunset." As Geron strolls the famous streets of Los Angeles in eye-catching outfits, flamboyant designer styles steal the show. Photography duo Sofia Sanchez & Mauro Mongiello capture Geron McKinley as he visits the Hollywood… [Read More]
——————-
By: Fashionisto
Title: Killing Sunset: Geron McKinley for Esquire Korea
Sourced From: www.thefashionisto.com/editorial/geron-mckinley-2022-esquire-korea/
Published Date: Fri, 29 Jul 2022 02:01:11 +0000
Did you miss our previous article…
https://www.mansbrand.com/julian-schneyder-relaxes-with-man-about-town/
Julian Schneyder Relaxes with Man About Town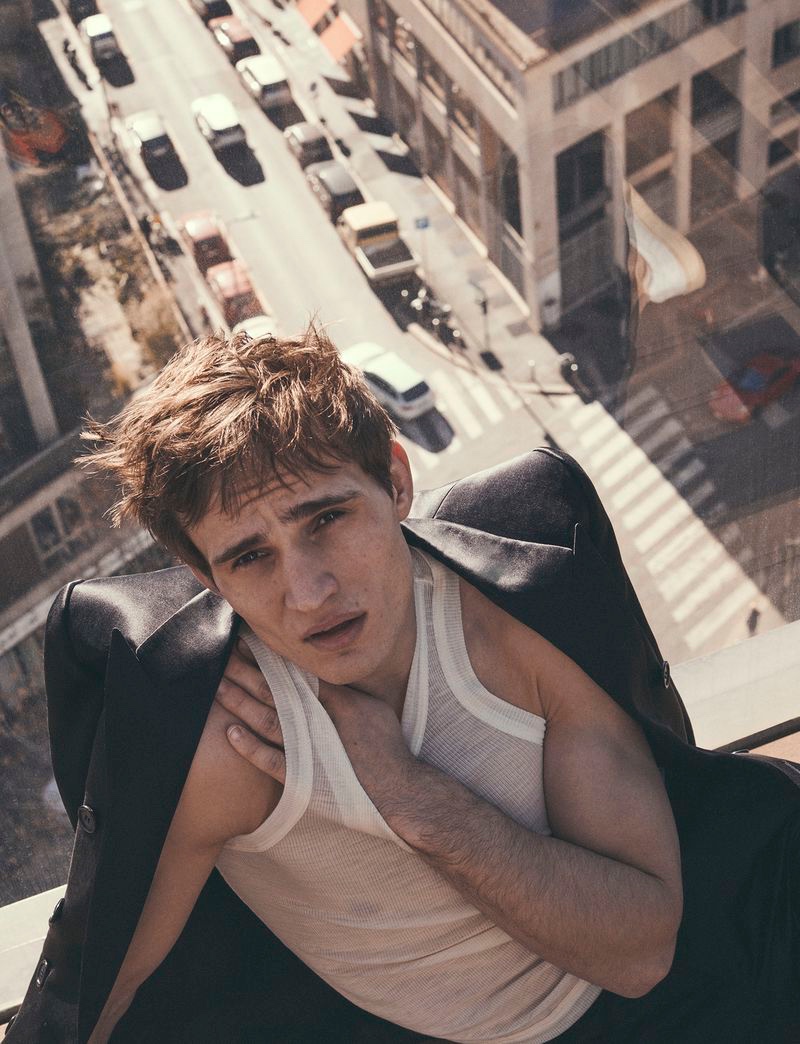 As Julian Schneyder recuperates from an injury, he heads to Milan for a fashion-focused staycation. The Austrian model makes a splash in a story for Man About Town. Julian has a varied wardrobe that can be dressed up for a night on the town or lounging around the house. Stefano Galuzzi links up with Julian Schneyder for Man About Town…. [Read More]
——————-
By: Fashionisto
Title: Julian Schneyder Takes It Easy with Man About Town
Sourced From: www.thefashionisto.com/editorial/julian-schneyder-2022-man-about-town/
Published Date: Fri, 29 Jul 2022 00:29:37 +0000
Did you miss our previous article…
https://www.mansbrand.com/erik-van-gils-travels-in-style-with-matchesfashion/