After a strange year on Broadway, it looks as if it could be a "Strange" night at the Tony Awards.
Our annual survey of Tony voters — well, it was annual, until the coronavirus pandemic disrupted everything — suggests that Michael R. Jackson's meta-musical "A Strange Loop" is favored to win the all-important race for best new musical at this year's Tony Awards, which will take place on Sunday night. If there is an upset, it will come from "MJ," the biographical musical about Michael Jackson.
Over the past few days, I have connected with 181 of the approximately 650 Tony voters to talk about their choices in eight key categories. This is not a scientific poll — voting continues through Friday; the voting pool is distorted, and diminished, by coronavirus cancellations that left many ineligible to vote in some categories; and numerous voters have been scrambling to catch up with missed shows while hoping to vote at the last minute. To see actual statuettes handed out, you'll have to tune in to the award show Sunday, which starts with a one-hour streaming segment on Paramount+ at 7 p.m. Eastern, and then continues at 8 p.m. with a three-hour segment broadcast on CBS and streamed on Paramount+.
But interviews with a large subset of voters make clear which races are locked up, and which are insanely close.
The race for best play is all sewn up.
The best play Tony Award seems certain to go to "The Lehman Trilogy," a riveting history lesson that chronicles the rise and fall of the Lehman Brothers financial empire. The play was originally written by an Italian playwright, Stefano Massini, and then adapted by a British writer, Ben Power.
The survey suggests that "Lehman" will win easily — a supermajority of voters believe that it was the best play of the season, and those who do not support it are splitting their votes among the other four contenders, making any other outcome improbable.
A plurality of voters also favor one of the "Lehman" stars, the great English actor Simon Russell Beale, in the unusual seven-nominee race for best leading actor in a play. Beale's career has been spent mostly on the British stage, and this would be his first Tony Award.
Why is "Lehman" winning? The show, with a meaty subject that both explicates and implicitly critiques New York City's hugely important financial industry, was a showcase for its three main actors, each of whom played many roles, and it had a showpiece set, designed by Es Devlin, that contained the action within a rotating glass box.
Directed by Sam Mendes, it arrived on Broadway with a lot of buzz. After productions in Europe, it had been staged Off Broadway, at the Park Avenue Armory, in 2019, and that production was the talk of the town, becoming a best seller for the nonprofit, with some seats going for several thousand dollars.
The road to Broadway was bumpy: "The Lehman Trilogy" began previews at the Nederlander Theater less than a week before theaters shut down in March 2020; it then resumed previews 18 months later and finally opened last October. The run sold well, particularly given that much of it overlapped with the pandemic surge associated with the Omicron variant, and it ended Jan. 2 before the production moved to Los Angeles for another brief run.
The play faced some criticism from those who felt that it soft-pedaled the relationship between the Lehmans' early business practices and slavery; the production sharpened its references to race via script revisions made during the theater shutdown.
Among new musicals, 'A Strange Loop' is the favorite.
"A Strange Loop" also arrived on Broadway with a big head of steam: During the pandemic, it won the Pulitzer Prize for drama, based on an Off Broadway production staged by Playwrights Horizons and Page 73 Productions in 2019.
The musical is about a young aspiring musical theater writer who is Black and gay, and who is haunted by a mostly self-critical inner dialogue that springs to life in the show.
The musical, written by Michael R. Jackson and directed by Stephen Brackett, garnered the strongest reviews of the season, and picked up 11 Tony nominations, more than any other show.
Voters praised the show's originality and its raw honesty. As is true with every show, this one also has its skeptics — some voters find the songs unmemorable, or the explicitness off-putting — but in the Tony race, it is benefiting from the fact that there is no consensus about any of the other nominees.
Some industry veterans have suggested that Tony voters who live outside New York might be reluctant to support "A Strange Loop" because its sexual content could make it challenging to produce on tour. But that does not appear to be a decisive factor: "A Strange Loop" is favored by half of the voters I spoke with; about one-fifth are supporting "MJ," the musical about Michael Jackson, which they uniformly praised as entertaining, and the other contenders have less support.
"Six," the fan favorite that was all the rage in 2020, when it came within a few hours of opening before theaters shut down, seems to have lost some heat among voters who no longer think of it as a new show because its run began before the pandemic. But shed no tears for "Six": it is proving to be hugely successful, with strong box office grosses and a thriving touring market.
Several acting races are down to the wire.
Voters are remarkably divided in the races for best leading musical performers.
In the race for lead actor in a musical, the voters are evenly split between two young actors, Myles Frost, 22, and Jaquel Spivey, 23, each of whom is making his professional stage debut this season. Frost is nominated for his convincing depiction of a driven Michael Jackson in "MJ," and Spivey is nominated for his soul-baring performance as the self-doubting protagonist in "A Strange Loop"; both have wowed audiences, in very different ways. Each of them has support from about one-third of voters.
In the race for lead actress in a musical, the voters are torn between Sharon D Clarke, who played the pained but powerful maid at the heart of a revival of "Caroline, or Change," and Joaquina Kalukango, who plays a determined tavern owner in the new musical "Paradise Square."
In the race for best actress in a play, Deirdre O'Connell, who uncannily lip-synced recorded interviews with a kidnapping victim in "Dana H.," has a modest edge among the voters I talked to. But the margin was not big enough to predict what will happen with any confidence; the other leading contenders appear to be LaChanze, for her performance as a truth-telling actress in "Trouble in Mind," and Mary-Louise Parker, for her performance as a woman abused by her uncle in "How I Learned to Drive."
'Company' leads in the musical revival category, but the best play revival is harder to predict.
The death of the composer and lyricist Stephen Sondheim, one of the most important writers in musical theater history, was among the biggest theater stories of the last season, and it appears that Tony voters are now inclined to honor the final Broadway production that he worked on with the prize for best musical revival.
About half of voters say they are choosing the gender-reversed revival of "Company," which Sondheim strongly supported before his death. The show, first produced in 1970, previously centered on a man contemplating his single life as he turns 35; this version, directed by Marianne Elliott, puts a woman in the same predicament.
"Company" appears to have twice as much support as its nearest competitor, the revival of "Caroline, or Change."
The race for best play revival, with its particularly strong field, is too close to call. Among the voters I spoke with, a plurality consisting of approximately one-quarter of those interviewed is supporting "Take Me Out," about how a baseball team reacts when a player comes out as gay. But there is also support for each of the other four other contenders: "For Colored Girls Who Have Considered Suicide/When the Rainbow is Enuf," "How I Learned to Drive," "Trouble in Mind" and "American Buffalo," any one of which could still win in a tight race among a small group of voters where a handful of ballots could make a difference.
Lots of voters can't cast ballots this year.
Worth considering: This has been a very unusual theater season, roiled by the pandemic, rich with work by Black artists, and challenged by the slow return of tourists to New York City. The voting pool is smaller this year — with nearly 200 fewer voters than in 2019 — and many of the voters nonetheless find themselves unable to fully participate in the balloting.
Why? The rules for Tony voting, set by the Broadway League and the American Theater Wing, have become increasingly strict: Voters can only cast ballots in categories for which they have seen all the nominees, and their attendance at shows is now tracked through a digital portal. That attendance is self-reported, but can be questioned by general managers of the productions.
Also, all voters this year were required to complete an unconscious bias training program before receiving a ballot.
Many voters contacted for this story said this was the most difficult year ever, especially for those who do not live in New York, because of Covid-19 complications — some voters deemed travel inadvisable at various points during the season, many shows canceled performances when too many company members were infected, and even when shows were running there were an unusual number of nights when Tony-eligible performers were out because of illness or injury. The result is that the voting pool, which is made up mostly of people who are involved with theater as producers, artists, and in other roles, will most likely be more concentrated among residents of the New York area than usual.
"It was a tough year for out-of-town voters," said the actress Ariane Dolan, a Tony voter who is based in Chicago. "Early closings, understudies and canceled shows made it impossible for me to see everything."
Kendra Whitlock Ingram, the president and chief executive of the Marcus Performing Arts Center in Milwaukee, had a similar experience. "I wasn't able to see everything due to all the wackiness of this season," she said. "In some cases, I saw the show, but the lead wasn't there and I wasn't able to make it back to see it again."
For others, traveling to New York just didn't feel right when there were crises at home.
"We had laid off 95 percent of our staff, we were broke, and I was not spending any money," said Robyn Williams, the executive director of Portland'5 Centers for the Arts in Oregon. "There was no bandwidth to think about going to New York and seeing shows. It was this impossible situation as a voter."
————————————
By: Michael Paulson
Title: A 'Strange' Wind Blowing: Tony Voters Like 'Loop' and 'Lehman'
Sourced From: www.nytimes.com/2022/06/10/theater/tony-awards-voters-broadway.html
Published Date: Fri, 10 Jun 2022 07:00:08 +0000
Taylor Swift's rep responds to reports the singer has the worst private jet carbon emissions
A spokesperson for Taylor Swift has responded to a report that named the singer as the celebrity with the worst private jet CO2 emissions. 
Yesterday, a report released by Yard claimed the American singer was the biggest CO2 polluter of the year so far, having flown in her private jet 170 times since January and totalling 8,294.54 tonnes of CO2.
However, Swift's spokesperson told Buzzfeed News the statistics are inaccurate.
For context, the report claims the average person produces just seven tonnes of carbon emissions per year.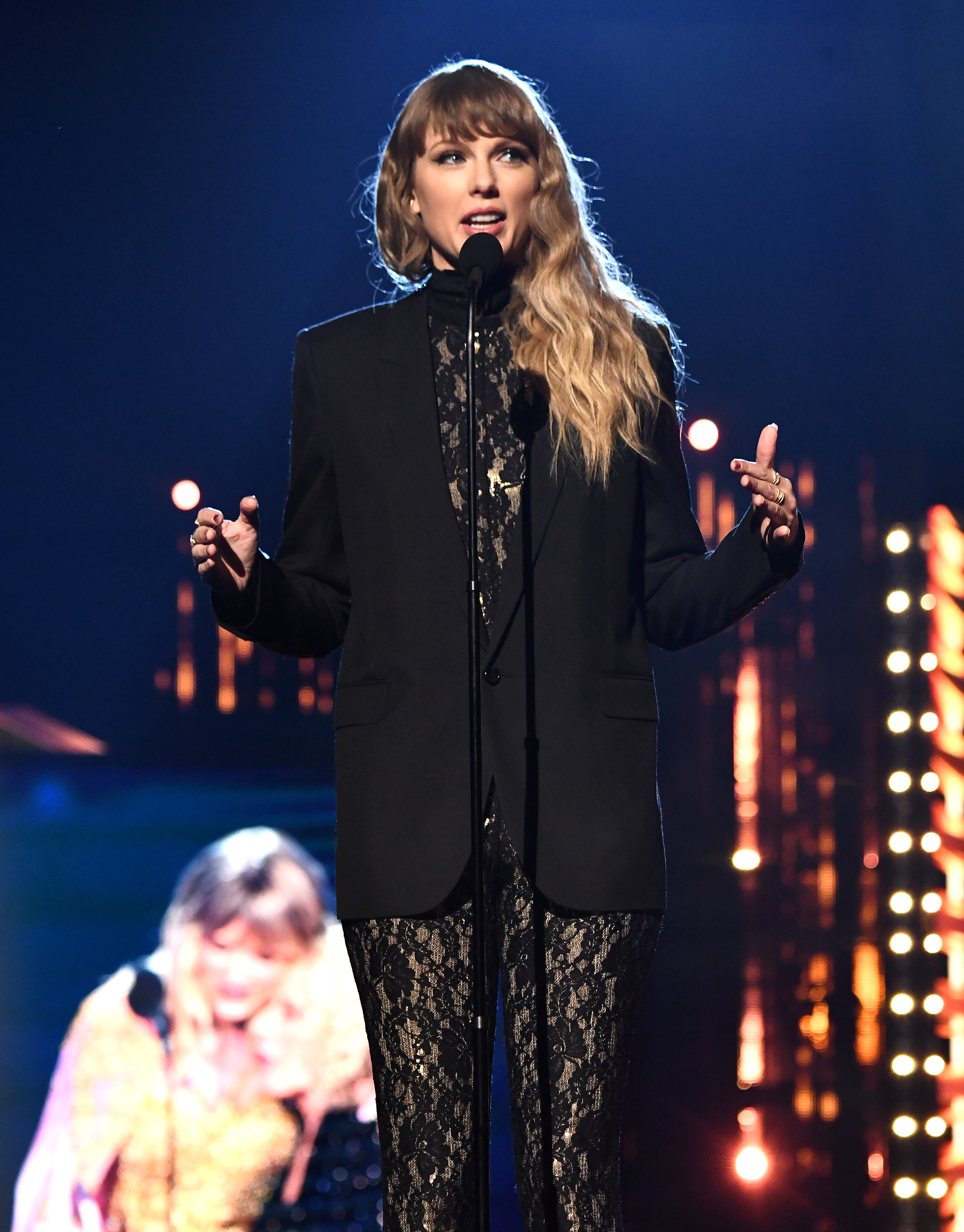 Swift's representative said only some of the 170 flights can be attributed to the singer: "Taylor's jet is loaned out regularly to other individuals. To attribute most or all of these trips to her is blatantly incorrect."
Regardless, it is clear Swift's jet is racking up significant amounts of carbon emissions due to its inefficient use.
According to the Yard report, her average flight time is just 80 minutes, and her jet's shortest recorded flight flew between Missouri and Nashville for just 36 minutes.
Other significant celebrity polluters include boxer and domestic violence perpetrator Floyd Mayweather, whose shortest flight was just 10 minutes long but emitted one ton of carbon; Kim Kardashian, who has emitted 609 times more carbon than the average person; and director Steven Spielberg, who took an 18-minute flight between Rotterdam and Amsterdam – a route which, when taken by train, takes only an hour. 
The subject of celebrity carbon emissions has blown up ever since Kylie Jenner shared an out-of-touch photo of her and partner Travis Scott posing in front of their private jets with the caption, "you wanna take mine or yours?"
In the midst of the backlash, many began diving deeper into Jenner's private jet use by examining the Celebrity Jets Twitter account, which records celebrity private jet trips.
https://twitter.com/CelebJets/status/1547047653690822661?ref_src=twsrc%5Etfw
Many were horrified she was regularly taking flights as short as 12 minutes and reprimanded her for "her absolute disregard for the planet".
Many found it hypocritical that ordinary people were being asked by big companies to reduce their car trips and use paper straws when celebrities are constantly leaving huge carbon footprints with frivolous trips in their private jets.
Despite the wave of criticism, celebrities have continued to take private flights between short distances. 
————————————
Title: Taylor Swift's rep responds to reports the singer has the worst private jet carbon emissions
Sourced From: celebrity.nine.com.au/latest/taylor-swift-private-jet-co2-emissions-highest-celebrity-rep-statement/589119a2-fb57-48bc-9547-73c28db53d21
Published Date: Sun, 31 Jul 2022 03:07:00 GMT
Read More
Did you miss our previous article…
https://www.mansbrand.com/jodie-sweetin-marries-mescal-wasilewski-with-fuller-house-co-stars-in-attendance/
Jodie Sweetin Marries Mescal Wasilewski with 'Fuller House' Co-Stars in Attendance!
Jodie Sweetin is married!
The 40-year-old actress, best known for playing Stephanie Tanner on Full House and Fuller House, married social worker Mescal Wasilewski on Saturday (July 30) at a private home in Malibu, Calif. after five years together.
Click inside to read more…
Jodie and Mescal wed in an intimate backyard ceremony that included her two daughters – Zoie, 14, and Beatrix, 11 – and her Fuller House co-stars including John Stamos, Candace Cameron Bure, and Andrea Barber.
"I know I have the right partner for the rest of whatever life brings me," Jodie shared with People. "And I couldn't be more grateful."
Jodie and Mescal were first introduced through friends in 2017 and dated long-distanced before Mescal moved from New York City to Los Angeles in 2020. They got engaged in January 2022.
This is the fourth marriage for Jodie – she was first married to Shaun Holguin from 2002 to 2006, to Cody Herpin from 2007 until 2010, and to Morty Coyle from 2012 to 2016. She shares Zoie with Cody and Beatrix with Morty.
Congrats to the newlyweds!
————————————
By: Just Jared
Title: Jodie Sweetin Marries Mescal Wasilewski with 'Fuller House' Co-Stars in Attendance!
Sourced From: www.justjared.com/2022/07/31/jodie-sweetin-marries-mescal-wasilewski-with-fuller-house-co-stars-in-attendance/
Published Date: Sun, 31 Jul 2022 04:26:28 +0000
Read More
Did you miss our previous article…
https://www.mansbrand.com/how-to-make-sense-of-a-very-unpredictable-fall-movie-season/
How to Make Sense of a Very Unpredictable Fall Movie Season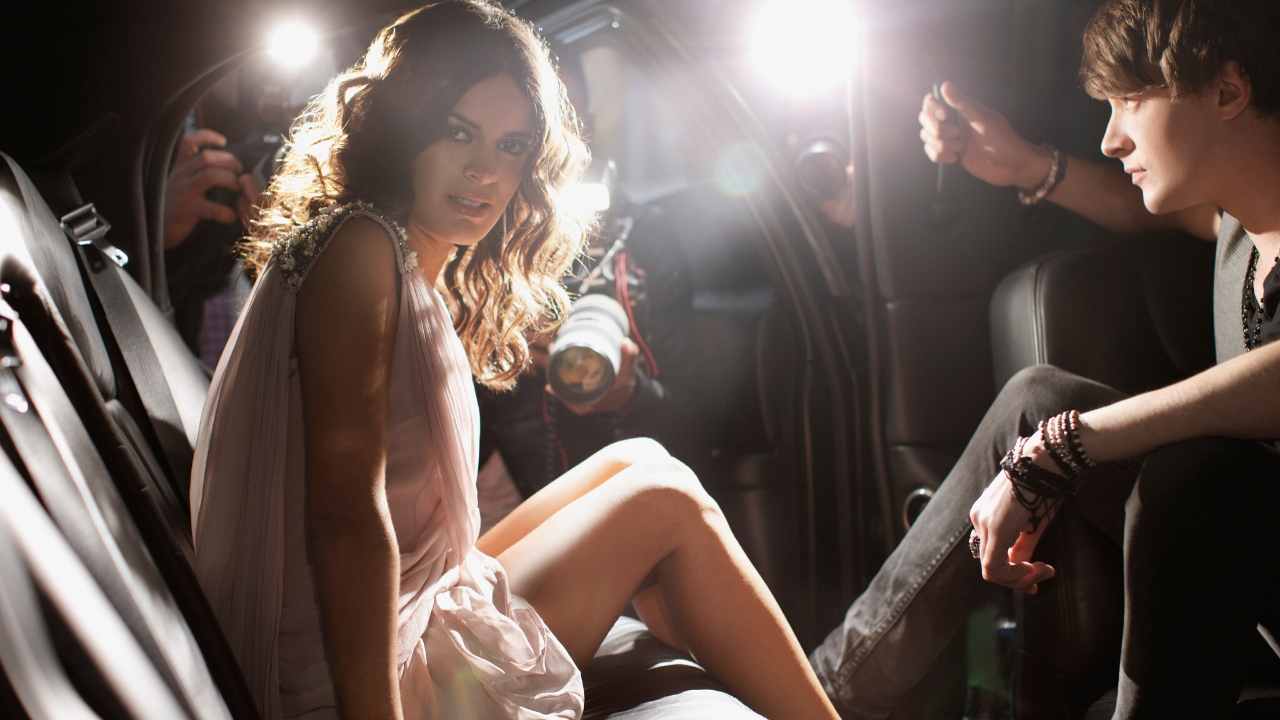 All of a sudden, the fall movie season looks very busy. This week brought two big festival announcements loaded with major films to come: First came Venice, with a lineup that includes everything from Darren Aronofsky's "The Whale" to "Bardo"; it was followed by TIFF, where Steven Spielberg's "The Fabelmans" will premiere alongside Sam Mendes' "Empire of Light" and Sarah Polley's "Women Talking," among many others. Meanwhile, Telluride continues to shroud its selections in secret, but the latest lineups help us get a sense of what to expect there as well.
In this week's episode of Screen Talk, Eric Kohn and Anne Thompson dig through both lineups to get a sense for which films could impact the coming awards season and why it's almost certain to be an unpredictable ride. They also address the return of competitiveness between festivals that seemed to subside earlier in the pandemic, and touch on the recent changes to the Oscar submission rules in France.
Watch the full episode above or listen it below. 

Screen Talk is produced by Azwan Badruzaman and available on Apple Podcasts, Stitcher, and Spotify, and hosted by Megaphone. Browse previous installments here, subscribe here, and be sure to let us know if you'd like to hear the hosts address specific issues in upcoming editions of Screen Talk. 
———————–
By: Anne Thompson
Title: How to Make Sense of a Very Unpredictable Fall Movie Season
Sourced From: www.indiewire.com/video/tiff-venice-2022-analysis-spielberg-screen-talk-391-1234746652/
Published Date: Fri, 29 Jul 2022 20:52:17 +0000
Read More