Argentina Snags All Individual Golds at South America's Junior Games, Drops Team to Brazil
The multi-sport South American Junior Games were held over the weekend in Rosario, Argentina, where the host country's younger generation showed off tons of promise and potential, winning all five individual gold medals and coming up a point shy of Brazil to get silver in the team competition.
Mia Mainardi, who turned 14 a couple of weeks before the Games, won the all-around, vault, and floor titles, and led the team on every event but bars. Her all-around performance was excellent, including a strong beam set followed by a floor routine with some major tumbling – a piked full-in to start, followed by an arabian double front, whip to double tuck (yes, for her third pass!), and a double full to finish. These routines in addition to mostly solid work on vault and bars got her to a 49.533 total to win the gold by three tenths.
Argentina also picked up bronze in the all-around with a lovely performance from Isabella Ajalla, who also recently turned 14. Ajalla was the top performer on bars for Argentina in the team competition, despite not being at a hundred percent there. In fact, she wasn't at a hundred percent on beam either, but she still managed to qualify into the final, and thank goodness because her routine is stunning! She managed a 48.533 on this first day of competition, but I think on a fully hit day, she'd be capable of bringing that to a 50+ pretty easily, so I'm excited to see more from her.
The veteran of the team at 15, Nicole Iribarne ended up fifth with a 46.567, and also made the vault final, while Mia Corrente contributed on vault and floor and Tiziana Olivetto – the youngest on the team at 13 – contributed on bars and beam for the team.
Despite some truly excellent work here on the individual level, especially on vault, beam, and floor, the team from Argentina came up short on bars and wasn't able to hold on for the team gold, falling to Brazil by just over a point. The Brazilian team had fewer individual standout performances, but they were steady and balanced enough as a team to take advantage of Argentina's mistakes.
Gabriela Rodrigues led the team with a 49.233 to earn the silver all-around medal, showing especially excellent work on beam. Just off of the podium was Josiany Calixto, who finished fourth with a 47.733, while Andreza Lima was sixth with a 46.534. The team also had Hellen Benevides Silva contributing on every event but bars, which was covered by Maria Heloisa Moreno.
It was basically impossible for anyone to break into the Argentina-Brazil bubble, but Jireth Gonzalez got closest, finishing seventh all-around with a 44.367 to also lead Colombia to the bronze medal. Rounding out the top 10 were Lana Herrera of Panama in eighth with a 44.234, her teammate Tatiana Tapia in ninth with a 43.767, and Luana Roda of Peru in 10th with a 41.768.
Every medal in apparatus finals went to Argentina or Brazil, with both countries earning six apiece. Mainardi won vault with a Yurchenko full and Yurchenko layout half, earning a 12.850 average, followed closely by Iribarne, who performed a Yurchenko full and a tsuk tuck full for a 12.783 to earn the silver. For Brazil, Lima won the bronze, taking a big lunge to the side on her Yurchenko full, but coming back with a beautiful handspring front tuck to average a 12.683.
On bars, the gold went to Ajalla, who improved on her all-around routine to earn a 12.367, taking the title by about half a point. Ajalla performed a Maloney to Pak, toe shoot, blind change to front giant to piked Jaeger, and a blind full finished perfectly vertically right into a double tuck, which was clean with a small hop. She got the upset over both of the Brazilians who outscored her on day one. In the final, Rodrigues won silver with an 11.833, and though nothing really went wrong during her routine, she had a lot of leg separation issues as well as some late handstands, which all added up to hold her execution back. Calixto, who was the only gymnast to score above a 12 in prelims, unfortunately had a lot of mistakes in this routine, showing form issues throughout her toe full to Maloney to Pak and then also on her van Leeuwen, and then she had to rest on the bar after her straddle Jaeger, holding her back to the bronze with an 11.800.
Ajalla won the much-deserved gold on beam, where she had both the highest difficulty and the strongest execution to earn a 13.700. Her routine was incredible, with a switch leap to ring jump, triple flight series, switch ring to back handspring, front aerial, Onodi, and double full dismount. There were a few bobbles in there, and the execution score was definitely quite high compared to what this routine would earn in a senior international competition, but the execution scores overall were pretty high in this final, so the rankings were still correct.
Coming in for the silver and bronze here were Lima and Rodrigues, respectively. Lima had a layout stepout mount, cross straddle jump half to split jump half, side aerial to layout stepout, front aerial to jump series, and a great double tuck dismount to earn a 13.200. She also had a couple of iffy areas – most notably, her jumps in the cross series were a bit short, and she was also a little messy in the flight series – but it was a great routine overall. Rodrigues, meanwhile, had a few wobbles in her set, but she fought very well to stay on, earning a 12.533 to edge out Tapia for the bronze by just a tenth.
Unfortunately, Mainardi had a fall on her side somi, ending up in sixth with an 11.233, but I still had to give her a mention just for her cross straddle jump half, which had the best air position I think I've ever seen on this jump. She also came back with an excellent floor routine to take the gold with a 12.800, hitting the piked full-in and arabian double front especially nicely. Her chest on the whip to double tuck was a bit low, but she almost stuck it, and she finished well on the double full.
Lima won her third apparatus medal of the meet here, earning the silver with a 12.533 with an arabian double front, double pike (which rotated slowly but was still landed well), and a double full, all performed very well. Ajalla then took the bronze with a 12.367, showing a high double tuck, great 2½, and 1½ to front tuck in her tumbling, though she had a weird stumble on a leap early in her routine, which definitely held her back a bit in her execution.
The men's competition didn't have as much participation, with only 25 athletes in total, though it was very exciting to see the Colombian team get a massive upset over Brazil. At the South American Junior Championships last fall, Colombia finished third as a team with a 210.000 total, but with all three of those competitors back here with an additional two on the roster, they improved the score to a 223.969, more than six points ahead of Brazil in second with a 217.834, while Argentina finished third with a 214.133.
Colombia also had two athletes on the all-around podium, with Angel Barajas winning gold with a 78.068 while Manuel Lopez won the bronze with a 74.233, sandwiching Brazil's João da Silva, who won the silver medal with a 75.033.
Barajas also nearly swept the apparatus titles, winning floor with a 12.975, pommels with a 12.175, vault with a 13.500 average, parallel bars with a 13.050, and high bar with a 13.225, while da Silva won the rings title with a 12.725, and added the bronze on vault with a 12.863 average.
Fausto Latella of Argentina won the silver on floor, Lopez won the silver on rings and high bar and the bronze on floor, Diego Espejo of Chile won the silver on pommels and parallel bars, Daniel Chica of Ecuador won the silver on vault, Thiago Ognibene of Argentina won the bronze on pommels, Nahuel Pardo of Argentina won the bronze on rings, Yan Zabala of Colombia won the bronze on parallel bars, and Cristobal Cuevas of Chile won the bronze on high bar.
Full results from both the WAG and MAG competitions are available here.
Article by Lauren Hopkins
———————–
By: Lauren
Title: Argentina Snags All Individual Golds at South America's Junior Games, Drops Team to Brazil
Sourced From: thegymter.net/2022/05/05/argentina-snags-all-individual-golds-at-south-americas-junior-games-drops-team-to-brazil/
Published Date: Thu, 05 May 2022 16:12:35 +0000
Read More
Did you miss our previous article…
https://www.mansbrand.com/sag-awards-will-not-air-on-tnt-tbs-next-year/
Taylor Swift's rep responds to reports the singer has the worst private jet carbon emissions
A spokesperson for Taylor Swift has responded to a report that named the singer as the celebrity with the worst private jet CO2 emissions. 
Yesterday, a report released by Yard claimed the American singer was the biggest CO2 polluter of the year so far, having flown in her private jet 170 times since January and totalling 8,294.54 tonnes of CO2.
However, Swift's spokesperson told Buzzfeed News the statistics are inaccurate.
For context, the report claims the average person produces just seven tonnes of carbon emissions per year.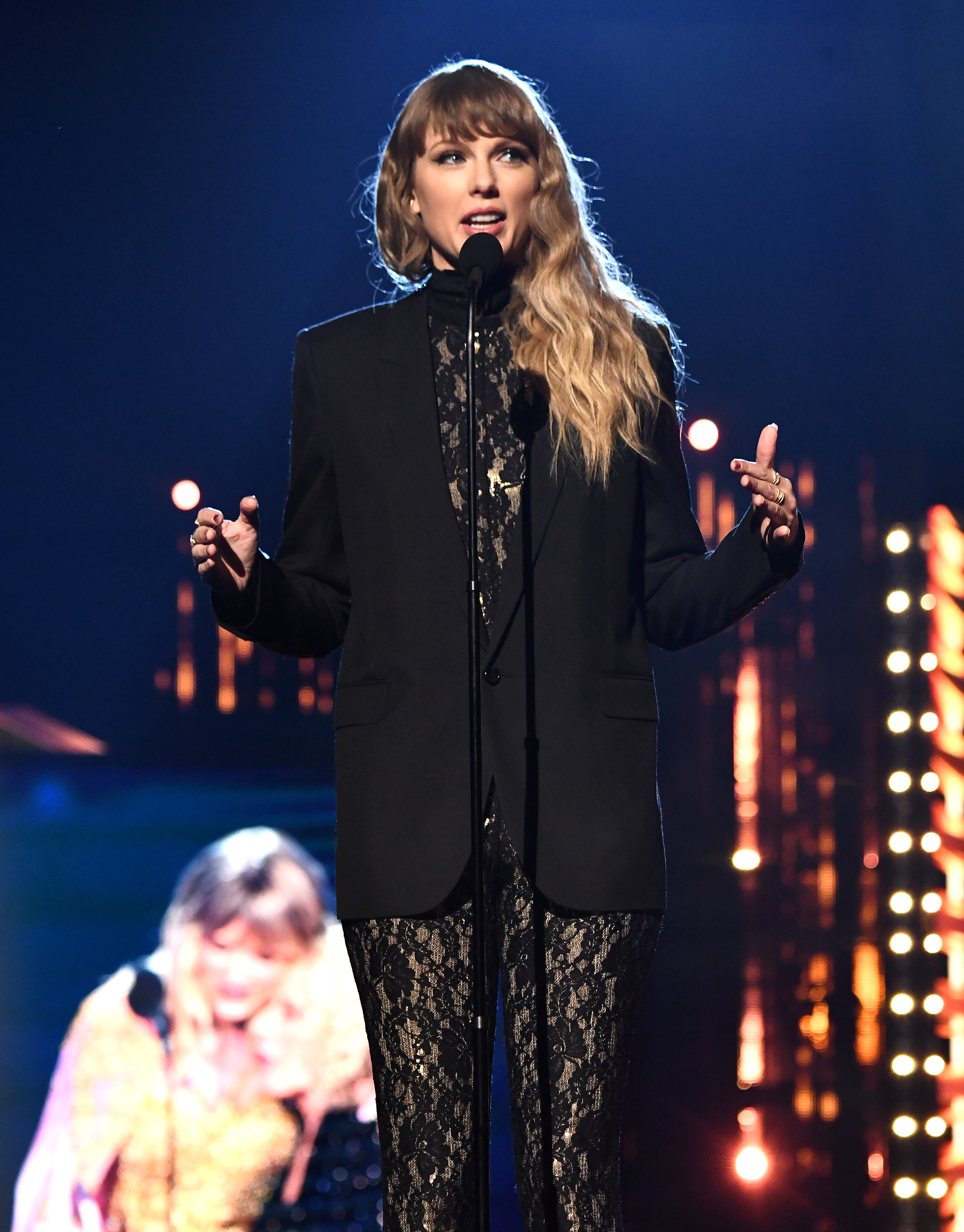 Swift's representative said only some of the 170 flights can be attributed to the singer: "Taylor's jet is loaned out regularly to other individuals. To attribute most or all of these trips to her is blatantly incorrect."
Regardless, it is clear Swift's jet is racking up significant amounts of carbon emissions due to its inefficient use.
According to the Yard report, her average flight time is just 80 minutes, and her jet's shortest recorded flight flew between Missouri and Nashville for just 36 minutes.
Other significant celebrity polluters include boxer and domestic violence perpetrator Floyd Mayweather, whose shortest flight was just 10 minutes long but emitted one ton of carbon; Kim Kardashian, who has emitted 609 times more carbon than the average person; and director Steven Spielberg, who took an 18-minute flight between Rotterdam and Amsterdam – a route which, when taken by train, takes only an hour. 
The subject of celebrity carbon emissions has blown up ever since Kylie Jenner shared an out-of-touch photo of her and partner Travis Scott posing in front of their private jets with the caption, "you wanna take mine or yours?"
In the midst of the backlash, many began diving deeper into Jenner's private jet use by examining the Celebrity Jets Twitter account, which records celebrity private jet trips.
https://twitter.com/CelebJets/status/1547047653690822661?ref_src=twsrc%5Etfw
Many were horrified she was regularly taking flights as short as 12 minutes and reprimanded her for "her absolute disregard for the planet".
Many found it hypocritical that ordinary people were being asked by big companies to reduce their car trips and use paper straws when celebrities are constantly leaving huge carbon footprints with frivolous trips in their private jets.
Despite the wave of criticism, celebrities have continued to take private flights between short distances. 
————————————
Title: Taylor Swift's rep responds to reports the singer has the worst private jet carbon emissions
Sourced From: celebrity.nine.com.au/latest/taylor-swift-private-jet-co2-emissions-highest-celebrity-rep-statement/589119a2-fb57-48bc-9547-73c28db53d21
Published Date: Sun, 31 Jul 2022 03:07:00 GMT
Read More
Did you miss our previous article…
https://www.mansbrand.com/jodie-sweetin-marries-mescal-wasilewski-with-fuller-house-co-stars-in-attendance/
Jodie Sweetin Marries Mescal Wasilewski with 'Fuller House' Co-Stars in Attendance!
Jodie Sweetin is married!
The 40-year-old actress, best known for playing Stephanie Tanner on Full House and Fuller House, married social worker Mescal Wasilewski on Saturday (July 30) at a private home in Malibu, Calif. after five years together.
Click inside to read more…
Jodie and Mescal wed in an intimate backyard ceremony that included her two daughters – Zoie, 14, and Beatrix, 11 – and her Fuller House co-stars including John Stamos, Candace Cameron Bure, and Andrea Barber.
"I know I have the right partner for the rest of whatever life brings me," Jodie shared with People. "And I couldn't be more grateful."
Jodie and Mescal were first introduced through friends in 2017 and dated long-distanced before Mescal moved from New York City to Los Angeles in 2020. They got engaged in January 2022.
This is the fourth marriage for Jodie – she was first married to Shaun Holguin from 2002 to 2006, to Cody Herpin from 2007 until 2010, and to Morty Coyle from 2012 to 2016. She shares Zoie with Cody and Beatrix with Morty.
Congrats to the newlyweds!
————————————
By: Just Jared
Title: Jodie Sweetin Marries Mescal Wasilewski with 'Fuller House' Co-Stars in Attendance!
Sourced From: www.justjared.com/2022/07/31/jodie-sweetin-marries-mescal-wasilewski-with-fuller-house-co-stars-in-attendance/
Published Date: Sun, 31 Jul 2022 04:26:28 +0000
Read More
Did you miss our previous article…
https://www.mansbrand.com/how-to-make-sense-of-a-very-unpredictable-fall-movie-season/
How to Make Sense of a Very Unpredictable Fall Movie Season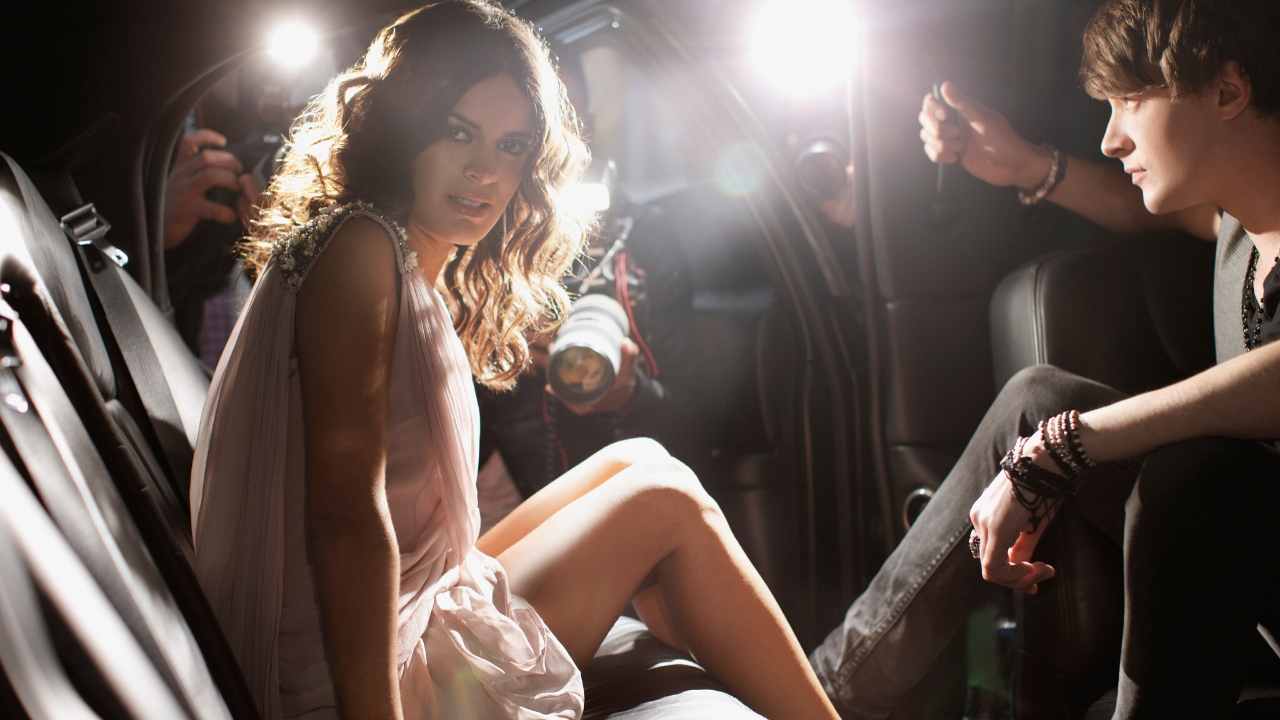 All of a sudden, the fall movie season looks very busy. This week brought two big festival announcements loaded with major films to come: First came Venice, with a lineup that includes everything from Darren Aronofsky's "The Whale" to "Bardo"; it was followed by TIFF, where Steven Spielberg's "The Fabelmans" will premiere alongside Sam Mendes' "Empire of Light" and Sarah Polley's "Women Talking," among many others. Meanwhile, Telluride continues to shroud its selections in secret, but the latest lineups help us get a sense of what to expect there as well.
In this week's episode of Screen Talk, Eric Kohn and Anne Thompson dig through both lineups to get a sense for which films could impact the coming awards season and why it's almost certain to be an unpredictable ride. They also address the return of competitiveness between festivals that seemed to subside earlier in the pandemic, and touch on the recent changes to the Oscar submission rules in France.
Watch the full episode above or listen it below. 

Screen Talk is produced by Azwan Badruzaman and available on Apple Podcasts, Stitcher, and Spotify, and hosted by Megaphone. Browse previous installments here, subscribe here, and be sure to let us know if you'd like to hear the hosts address specific issues in upcoming editions of Screen Talk. 
———————–
By: Anne Thompson
Title: How to Make Sense of a Very Unpredictable Fall Movie Season
Sourced From: www.indiewire.com/video/tiff-venice-2022-analysis-spielberg-screen-talk-391-1234746652/
Published Date: Fri, 29 Jul 2022 20:52:17 +0000
Read More