For Gary Lineker, a starring role in Qatar's big show was not an option.
Sure, he had hosted a World Cup draw before. And as a former top scorer in the tournament who now works as a popular television broadcaster he has an ongoing professional relationship with the tournament's organizer, FIFA. But fronting the glamorous event in Doha last month that set the matchups for this year's World Cup in Qatar — a hosting choice he has regularly criticized — was not something, Lineker decided, that he could consider.
So in a conversation with FIFA's president, Gianni Infantino, Lineker said no.
Lineker's reluctance to host the draw — which left FIFA scrambling to find a replacement — is only one recent example of the line celebrity athletes and sponsors are having to tread when it comes to the Qatar World Cup, which since its inception has been mired in controversy and complaints about the country's treatment of migrant workers and the gay community. His decision came as multiple companies, and even the federations of some participating nations, are taking steps to distance their brands from the host country even though they have paid millions of dollars to attach themselves to the world's most high-profile sporting event.
Qatar has long pushed back on perceptions about the country that it considers inaccurate or at best outdated, attempting to explain that as the physical appearance of the country changed, so have its protections for workers. But examples of abusive conduct and poor treatment stubbornly persist and remain fodder for news media outlets, particularly in Europe, where the Qatar World Cup continues to be a source of protest and a lightning rod of criticism for those that associate with it.
Alarmed, some companies that would have been expected to leverage the biggest event in the most popular sport on earth have instead chosen to step away. For instance, ING Group, a major international financial services and banking group that sponsors the Netherlands and Belgium national teams, has decided not to leverage those relationships during the event. The company said it would not accept any of its ticket allocation for the tournament or engage in any World Cup-related promotion, a spokesman told The New York Times.
"Given the discussion and concerns around the human rights situation of the tournament infrastructure we think it's inappropriate," the spokesman said. Instead, ING said, the company will focus its efforts on the women's European soccer championships to be held in England this summer.
Several other partners of the Dutch and Belgian teams also issued statements outlining their plans to ignore what would in normal circumstances be a major marketing platform. GLS, a parcel service provider that sponsors Belgium's team, told The Times that while it has backed the Red Devils since 2011 and would continue to do so, it would not take up its ticket allocation for customer promotions or engage in any advertising campaigns in Qatar "because we consider a commercial use of the World Cup 2022 in the context of the human rights situation better not take place."
A Guide to the 2022 World Cup
The 32-team tournament kicks off in Qatar on Nov. 21.
F.A.Q.: When will the games take place? Who are the favorites? Will Lionel Messi be there? Our primer answers your questions.
The Matchups: The group assignments are set. Here's a breakdown of the draw and a look at how each country qualified.
The Host: After a decade of scrutiny and criticism, there is a sense that Qatar will at last get the payoff it expected for hosting the World Cup.
Traveling to Qatar: Thinking about attending the tournament? Here is what you should know.
Carrefour, however, a French-based supermarket chain with outlets in Qatar that also sponsors the Belgium team, issued a robust response to claims that it too would join the others in what appears to be a collective boycott of the World Cup. "Carrefour and its subsidiaries are not engaged in a boycott of any kind," the company told The Times in a statement that labeled any claims it would take part "fake news."
Even some of the competing teams, though, are treading lightly. U.S. Soccer has held internal discussions about messaging it can provide to players for when they face inevitable questions about human rights issues, and Germany's team wore T-shirts bearing the slogan "human rights" before a World Cup qualifying match last year.
And after Denmark's team secured its qualification last year, its soccer federation announced that two of its sponsors, the national lottery Danske Spil and a prominent bank, Arbejdernes Landsbank, had agreed to surrender the space they have paid for on the team's training gear so that it can be replaced by human rights messages during the World Cup. (Arbejdernes Landsbank later ended its sponsorship early, a decision it said was over unrelated issues.)
None of the team's sponsors, the Danish federation said, would take part in any commercial activities in Qatar "so that participation in the World Cup finals is primarily about sporting participation and not promoting the World Cup organizers' events."
Ricardo Fort, a former marketing executive responsible for Coca-Cola's multi-decade relationship with FIFA, said many companies were calculating the effects of associating with Qatar, but he predicted that most would ultimately choose not to shy away from the tournament. "To me it feels like a localized issue," Fort said.
Celebrities and individuals would face a tougher choice, he suggested.
"If you are a retired footballer planning to sign a deal in Germany or France et cetera, the chances are you will be more successful not being involved with the event," Fort said.
Lineker, a former England striker who was the top scorer at the 1986 World Cup, was just the sort of star FIFA and World Cup organizers would have wanted to headline high-profile events like the draw. Lineker had said yes the last time around, taking center stage at the Kremlin for the draw ahead of the 2018 World Cup in Russia.
But after doing so he had faced a backlash from some sections of the British news media, and this time, he told Infantino, he had concluded it would be hypocritical for him to headline a ceremony that would in essence kick off an event about which he continues to have misgivings. (Lineker will continue to play a leading role in the BBC's coverage of the tournament, having decided that reporting on the event is not the same as endorsing it.)
For others, though, the rich paydays on offer can be too big to turn down. Qatar has for years written some of the biggest sponsorship contracts in sports, and that has only ramped up as the World Cup nears. Its biggest capture to date has been David Beckham, the former England star who like Lineker was present in the hall when Qatar chosen as the host for 2022.
Qatar's multimillion-dollar agreement with Beckham, now also a sports team owner and investor whose celebrity transcends soccer, extends beyond the World Cup; it is, in many respects, a deal for the former England national team captain to endorse Qatar itself. That has led some people close to Beckham to privately express misgivings about the nature of the arrangement. "It's a deal to promote and support the nation and what they're doing," a person with knowledge of the agreement said in describing it.
Beckham has not publicly spoken about what motivated him to sign with Qatar, where he has been a frequent visitor since agreeing to a deal more than 18 months ago. His spokeswoman did not respond to a request for comment.
Beckham has so far avoided press scrutiny at events in Qatar, which have included an event with Afghan refugees; a promotional event for Qatar Airways; and an appearance on a panel at the Doha Forum, a flashy event that brings together business and political elites. He was curiously absent, however, from the World Cup draw.
"There's so much risk attached to this," said Tim Crow, a former chief executive of Synergy, a firm that has advised Olympic and World Cup sponsors. "I was kind of surprised he's decided to position himself with something for which there's so much risk, particularly for a guy who doesn't need the money."
Beckham's relationship with Qatar may lead to questions for one for his other partners, the sportswear manufacturer Adidas. The company provided few specifics about how it would activate its relationship with Beckham for the Qatar World Cup, saying only that he "is a valued, long-term member of the Adidas family and our partnership will continue as such."
Taylor Swift's rep responds to reports the singer has the worst private jet carbon emissions
A spokesperson for Taylor Swift has responded to a report that named the singer as the celebrity with the worst private jet CO2 emissions. 
Yesterday, a report released by Yard claimed the American singer was the biggest CO2 polluter of the year so far, having flown in her private jet 170 times since January and totalling 8,294.54 tonnes of CO2.
However, Swift's spokesperson told Buzzfeed News the statistics are inaccurate.
For context, the report claims the average person produces just seven tonnes of carbon emissions per year.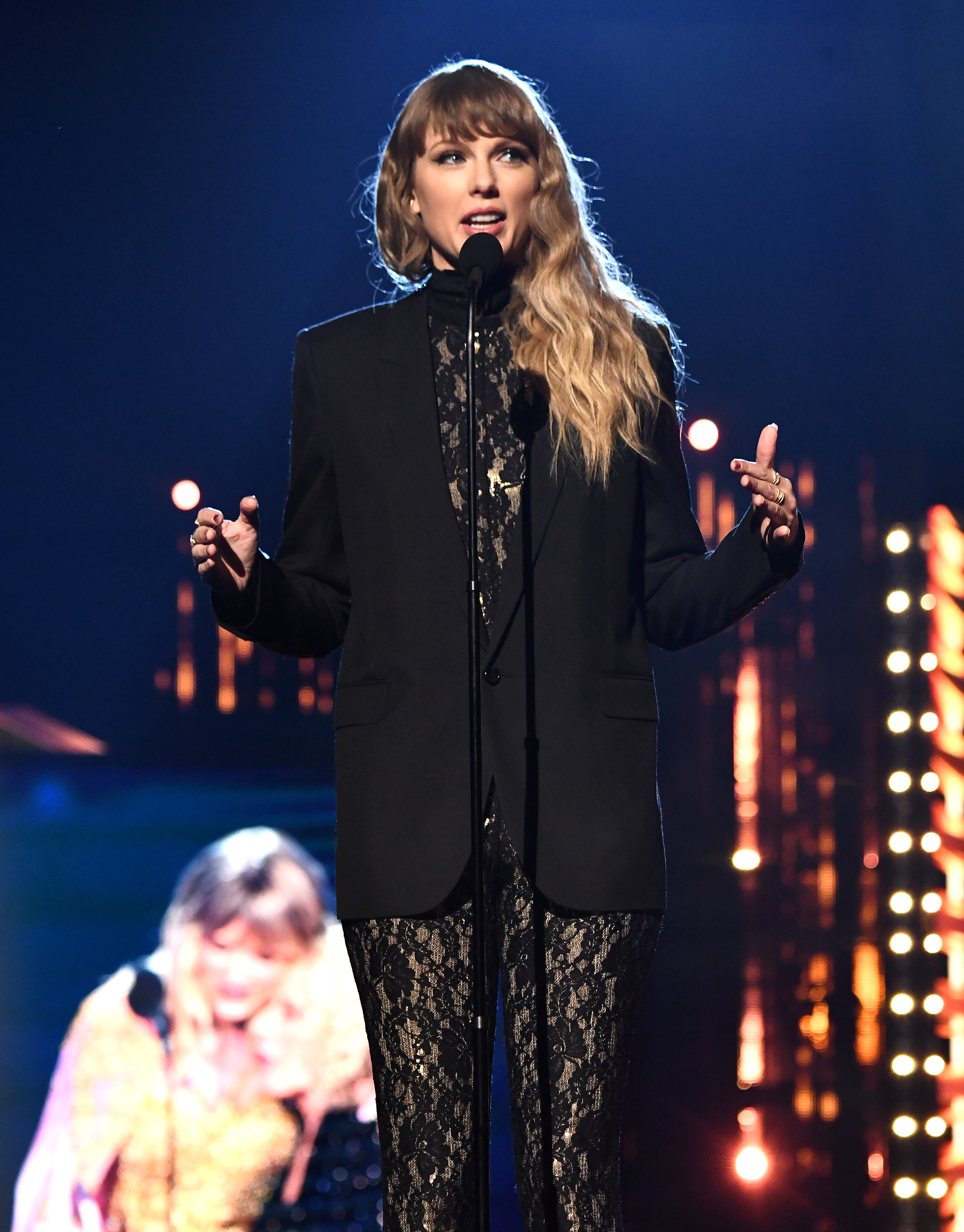 Swift's representative said only some of the 170 flights can be attributed to the singer: "Taylor's jet is loaned out regularly to other individuals. To attribute most or all of these trips to her is blatantly incorrect."
Regardless, it is clear Swift's jet is racking up significant amounts of carbon emissions due to its inefficient use.
According to the Yard report, her average flight time is just 80 minutes, and her jet's shortest recorded flight flew between Missouri and Nashville for just 36 minutes.
Other significant celebrity polluters include boxer and domestic violence perpetrator Floyd Mayweather, whose shortest flight was just 10 minutes long but emitted one ton of carbon; Kim Kardashian, who has emitted 609 times more carbon than the average person; and director Steven Spielberg, who took an 18-minute flight between Rotterdam and Amsterdam – a route which, when taken by train, takes only an hour. 
The subject of celebrity carbon emissions has blown up ever since Kylie Jenner shared an out-of-touch photo of her and partner Travis Scott posing in front of their private jets with the caption, "you wanna take mine or yours?"
In the midst of the backlash, many began diving deeper into Jenner's private jet use by examining the Celebrity Jets Twitter account, which records celebrity private jet trips.
https://twitter.com/CelebJets/status/1547047653690822661?ref_src=twsrc%5Etfw
Many were horrified she was regularly taking flights as short as 12 minutes and reprimanded her for "her absolute disregard for the planet".
Many found it hypocritical that ordinary people were being asked by big companies to reduce their car trips and use paper straws when celebrities are constantly leaving huge carbon footprints with frivolous trips in their private jets.
Despite the wave of criticism, celebrities have continued to take private flights between short distances. 
————————————
Title: Taylor Swift's rep responds to reports the singer has the worst private jet carbon emissions
Sourced From: celebrity.nine.com.au/latest/taylor-swift-private-jet-co2-emissions-highest-celebrity-rep-statement/589119a2-fb57-48bc-9547-73c28db53d21
Published Date: Sun, 31 Jul 2022 03:07:00 GMT
Read More
Did you miss our previous article…
https://www.mansbrand.com/jodie-sweetin-marries-mescal-wasilewski-with-fuller-house-co-stars-in-attendance/
Jodie Sweetin Marries Mescal Wasilewski with 'Fuller House' Co-Stars in Attendance!
Jodie Sweetin is married!
The 40-year-old actress, best known for playing Stephanie Tanner on Full House and Fuller House, married social worker Mescal Wasilewski on Saturday (July 30) at a private home in Malibu, Calif. after five years together.
Click inside to read more…
Jodie and Mescal wed in an intimate backyard ceremony that included her two daughters – Zoie, 14, and Beatrix, 11 – and her Fuller House co-stars including John Stamos, Candace Cameron Bure, and Andrea Barber.
"I know I have the right partner for the rest of whatever life brings me," Jodie shared with People. "And I couldn't be more grateful."
Jodie and Mescal were first introduced through friends in 2017 and dated long-distanced before Mescal moved from New York City to Los Angeles in 2020. They got engaged in January 2022.
This is the fourth marriage for Jodie – she was first married to Shaun Holguin from 2002 to 2006, to Cody Herpin from 2007 until 2010, and to Morty Coyle from 2012 to 2016. She shares Zoie with Cody and Beatrix with Morty.
Congrats to the newlyweds!
————————————
By: Just Jared
Title: Jodie Sweetin Marries Mescal Wasilewski with 'Fuller House' Co-Stars in Attendance!
Sourced From: www.justjared.com/2022/07/31/jodie-sweetin-marries-mescal-wasilewski-with-fuller-house-co-stars-in-attendance/
Published Date: Sun, 31 Jul 2022 04:26:28 +0000
Read More
Did you miss our previous article…
https://www.mansbrand.com/how-to-make-sense-of-a-very-unpredictable-fall-movie-season/
How to Make Sense of a Very Unpredictable Fall Movie Season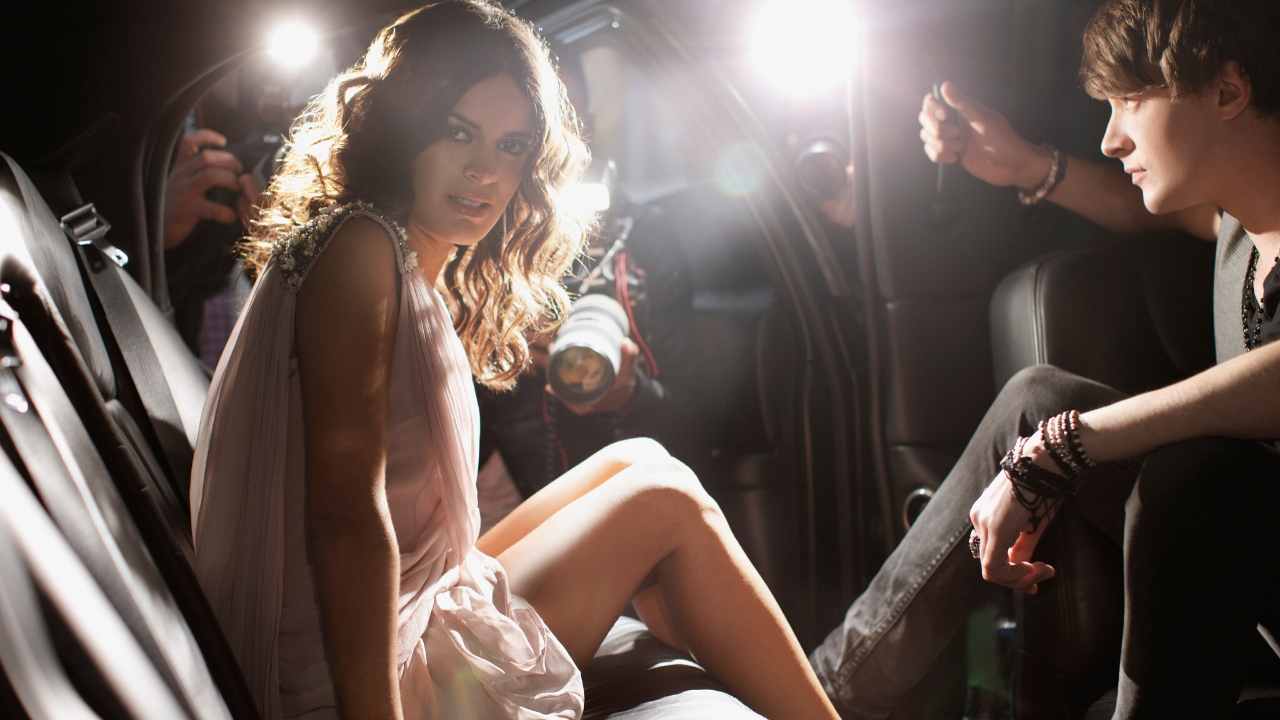 All of a sudden, the fall movie season looks very busy. This week brought two big festival announcements loaded with major films to come: First came Venice, with a lineup that includes everything from Darren Aronofsky's "The Whale" to "Bardo"; it was followed by TIFF, where Steven Spielberg's "The Fabelmans" will premiere alongside Sam Mendes' "Empire of Light" and Sarah Polley's "Women Talking," among many others. Meanwhile, Telluride continues to shroud its selections in secret, but the latest lineups help us get a sense of what to expect there as well.
In this week's episode of Screen Talk, Eric Kohn and Anne Thompson dig through both lineups to get a sense for which films could impact the coming awards season and why it's almost certain to be an unpredictable ride. They also address the return of competitiveness between festivals that seemed to subside earlier in the pandemic, and touch on the recent changes to the Oscar submission rules in France.
Watch the full episode above or listen it below. 

Screen Talk is produced by Azwan Badruzaman and available on Apple Podcasts, Stitcher, and Spotify, and hosted by Megaphone. Browse previous installments here, subscribe here, and be sure to let us know if you'd like to hear the hosts address specific issues in upcoming editions of Screen Talk. 
———————–
By: Anne Thompson
Title: How to Make Sense of a Very Unpredictable Fall Movie Season
Sourced From: www.indiewire.com/video/tiff-venice-2022-analysis-spielberg-screen-talk-391-1234746652/
Published Date: Fri, 29 Jul 2022 20:52:17 +0000
Read More