Weeks before the Soviet Union dissolved in December 1991, Tamara Moskvina, the world's most renowned coach of pairs figure skating, met with American reporters at a competition in Albertville, France, where the 1992 Winter Olympics would soon be held.
At least the inquisitors purported to be reporters. Moskvina noticed that all of their credentials referred to the same news organization, USA Today. The passes had been produced in error, but such blandly uniform identification brought joking suspicion that Moskvina was talking to spies, not sportswriters.
"C.I.A.?" she asked.
Now 80, Moskvina is seeking to coach her fifth pair of Olympic gold medalists, across five decades, at the Beijing Games with her mischievous humor and embrace of innovation.
Decades ago, she became an early proponent of sports psychology. She also brought in choreographers from the Mariinsky Ballet to help refine the lyrical style of skating developed in her hometown, St. Petersburg, Russia, and enrolled her pairs in acrobatics classes.
If the latest training equipment was unavailable during the Soviet era, Moskvina, who has a Ph.D. in educational science, improvised her own. Her skaters mimicked altitude training by running while wearing snorkels to restrict their breathing, seeking to increase their oxygen-carrying capacity for exhausting, four-minute routines, far longer than the average 45-second shift in hockey.
Perhaps Moskvina's greatest strength has been her adaptability to desperate and traumatic change. She survived the Nazi siege of Leningrad, now St. Petersburg, during World War II. And she withstood the collapse of the Soviet Union, when many rinks converted into shopping malls and automobile dealerships amid economic chaos.
She has also maintained her professional reputation nearly two decades after an alleged fix by a Russian mobster of pairs skating and ice dancing at the 2002 Salt Lake City Games. Moskvina's pair of Elena Berezhnaya and Anton Sikharulidze won narrowly over the Canadians Jamie Salé and David Pelletier in a disputed outcome. Eventually, gold medals were awarded to both pairs. Moskvina was not implicated in the scandal and has long denied any involvement.
In a documentary now airing on Peacock, the NBC streaming service, a former Canadian skater and a Canadian journalist insinuated, without evidence, that Moskvina must have known about any fix because she is such an operator in the sport. But Sally-Anne Stapleford, who was a powerful international skating official at the time, called Moskvina a person of the "highest integrity" in the documentary, saying, "I've never known her to be involved in any deals or corruption."
In a video interview from St. Petersburg, Moskvina said she was not bothered by the incident.
"Our skaters became very famous, Tamara became very famous," she said.
Moskvina has arrived in Beijing with two pairs capable of winning medals, including Anastasia Mishina and Aleksandr Galliamov, who were third after Friday's short program. A victory would mark the 14th time that a Soviet or Russian pair has won gold in the 16 Winter Olympics held since 1964.
"Regardless of Tamara's age, she is still full of energy and new crazy ideas," said Oleg Vasiliev, whom Moskvina coached to her first Olympic pairs gold medal in 1984.
Explore the Games
 Propaganda Machine: China has used a variety of tools such as bots and fake social media accounts to promote a vision of the Games that is free of controversy.
Aussie Pride: Australia has won more medals than ever before at the 2022 Winter Games. Could the country turn into a winter sports wonderland?
At High Speed: The 'Snow Dream' train line, built to serve the Winter Olympics, has been a source of excitement — and a considerable expense.
Reporter's View: A typical day in Beijing for our reporters may include a 5 a.m. alarm, six buses, a pizza lunch and lots of live-blogging. For some, it's the first time back in China in a while.
Even as an octogenarian, Moskvina still skates. Until the coronavirus pandemic, she regularly performed a pairs maneuver with Bruno Marcotte, a top Canadian coach, when they met at competitions. Taking the ice, he would lift her above his head.
Live Updates: Beijing Olympics
See some more of the best photos from the Olympics.
The bobsledder Elana Meyers Taylor will get to be a flag-bearer for the U.S. after all.
With 8 golds, China has become a serious competitor in winter sports.
"I think it was her way to stay young and hip," Marcotte said, "and to show her kids, 'Don't get fooled by my age, I'm still stronger than you are.'"
It is a strength beyond muscles, one forged from despairing survival.
Four days before Moskvina was born on June 26, 1941, Germany attacked the Soviet Union. Quickly, the Nazis blockaded Leningrad in a siege that lasted nearly 900 days. By some estimates, more than a million people died. Frozen bodies lay on sidewalks. The starving ate cats, dogs, sawdust and wood glue. The most hopeless resorted to cannibalism, slicing buttocks off the dead.
Moskvina was evacuated to a village in the Urals where her mother's family lived. Rationed food was limited to 100 grams of bread per day, Moskvina said, the equivalent of 265 calories. The food deficiency is evident today in her height, 4 feet 10 inches. Once, she said, she discovered her cousin's supply of bread and, so hungry, "I stole it."
Her family returned to Leningrad in 1948, and several years later, Moskvina began skating at age 10. Wearing hockey-style skates but lacking skate guards, she walked on her toes, or skimmed across compressed snow, for about a half mile to the rink, where she remained for an hour or two or three, warming herself in a hut with wood tossed into a stove.
She became a five-time Soviet singles champion and then, on the advice of her coach, Igor Moskvin, whom she married, Moskvina became a pairs skater. She teamed with Alexei Mishin to finish fifth at the 1968 Olympics and second at the 1969 world championships. They became, Mishin said, perhaps the first pair in which the man lifted his partner aloft with one hand. These were remarkable achievements, considering that they trained at times on a makeshift rink inside a church. Like many churches after the Russian Revolution, it had been closed and converted into a warehouse.
The ice sheet measured only 15 meters by 15 meters, or about 49 feet by 49 feet. It was so tiny, said Mishin, who has since coached three Russian men to individual Olympic gold medals, that he and Moskvina would sometimes begin a maneuver on skates in a wooden corridor "and run to the ice to do the lift."
As Moskvina began her coaching career during the Soviet era, some of her former skaters said, she used training tactics that were innovative but sometimes harsh. She helped build confidence and consistency by having skaters sometimes perform their routines without warming up, and helped hone their concentration by training them to ignore insults that she would hurl at them like: "You can't do this. You will fall."
At times, skaters said, she jabbed them with a pin on the ice if their legs were not kept high enough, their backs not arched just so, a tactic that would be considered abusive today.
"Here you would be in jail," laughed Irina Vorobieva, whom Moskvina coached to a pairs gold medal at the 1981 world championships and who is a longtime coach in Colorado Springs. "But she wasn't trying to hurt us, just to pinch us to let us know we have to work better."
Moskvina also had a playful side, Vorobieva said, such as making her train with cotton balls under her arms so that her sweat could be analyzed by doctors, only to admit later that it was a joke.
Her coaching style has been a marriage of balletic elements with her own inventive lifts and spins, all aimed to elicit emotion from the audience. Her skaters have performed to Rachmaninoff and to music from a "Rambo" movie. Their routines have been romantic and elegant but also have been filigreed with power and drama, embroidered with passion and latticed with the whimsy of a Charlie Chaplin impersonation.
"Tamara always wanted a standing ovation," said Natalia Mishkutenok, who won an Olympic pairs gold medal in 1992 and a silver in 1994, when the Winter Olympics were first separated from the Summer Games.
Mishkutenok skated with Moskvina's greatest champion, Artur Dmitriev, who had the build of a linebacker and the grace of a ballet dancer and who, in 1998, became the first man to win a gold medal with different partners. (His partner in 1998, Oksana Kazakova, sometimes grew excitable. So at the Olympic rink in Nagano, Japan, Moskvina placed a small, framed photograph of Kazakova's husband along the boards to calm her.)
Ahead of the 2002 Olympics, Moskvina moved her training group for four years to Hackensack, N.J. As many as 100 top coaches and skaters left Russia during the 1990s amid unstable financial times after the fall of the Soviet Union. The situation became so tumultuous, Mishkutenok said, that Zamboni drivers sometimes traded fuel for vodka and would not resurface the rink ice.
But Moskvina has long returned to St. Petersburg, where a skating school is named in her honor. And, using a proverb, she has long accepted that political and cultural factors bring subjective influence to judging, saying, "Some prefer the priest, others prefer the priest's wife and others prefer the priest's daughter."
Gold medal or not, some speculate that these will be Moskvina's final Olympics, a notion she considers premature. She is not 80 years old, she said with a laugh, but rather "20 years before the first 100."
Taylor Swift's rep responds to reports the singer has the worst private jet carbon emissions
A spokesperson for Taylor Swift has responded to a report that named the singer as the celebrity with the worst private jet CO2 emissions. 
Yesterday, a report released by Yard claimed the American singer was the biggest CO2 polluter of the year so far, having flown in her private jet 170 times since January and totalling 8,294.54 tonnes of CO2.
However, Swift's spokesperson told Buzzfeed News the statistics are inaccurate.
For context, the report claims the average person produces just seven tonnes of carbon emissions per year.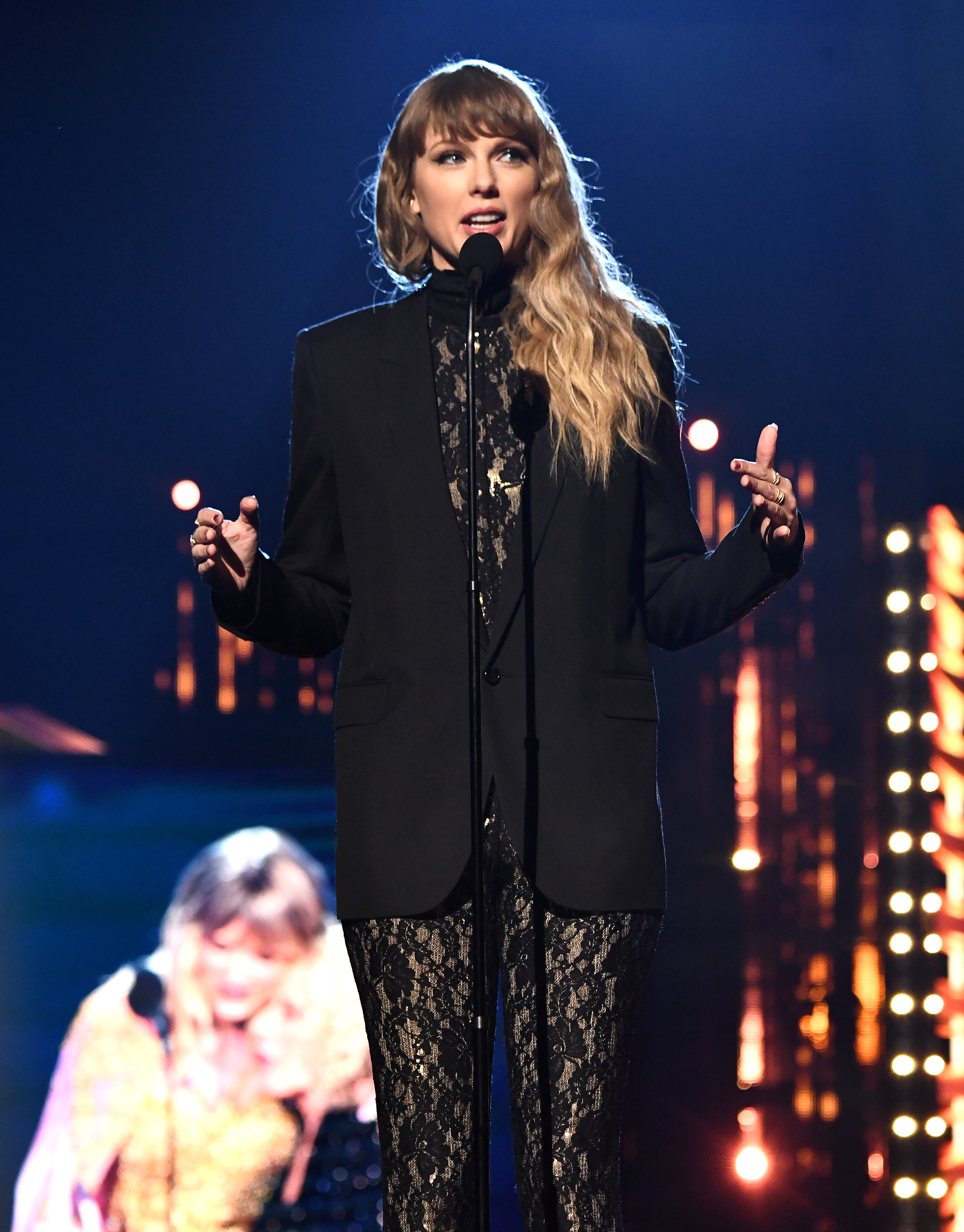 Swift's representative said only some of the 170 flights can be attributed to the singer: "Taylor's jet is loaned out regularly to other individuals. To attribute most or all of these trips to her is blatantly incorrect."
Regardless, it is clear Swift's jet is racking up significant amounts of carbon emissions due to its inefficient use.
According to the Yard report, her average flight time is just 80 minutes, and her jet's shortest recorded flight flew between Missouri and Nashville for just 36 minutes.
Other significant celebrity polluters include boxer and domestic violence perpetrator Floyd Mayweather, whose shortest flight was just 10 minutes long but emitted one ton of carbon; Kim Kardashian, who has emitted 609 times more carbon than the average person; and director Steven Spielberg, who took an 18-minute flight between Rotterdam and Amsterdam – a route which, when taken by train, takes only an hour. 
The subject of celebrity carbon emissions has blown up ever since Kylie Jenner shared an out-of-touch photo of her and partner Travis Scott posing in front of their private jets with the caption, "you wanna take mine or yours?"
In the midst of the backlash, many began diving deeper into Jenner's private jet use by examining the Celebrity Jets Twitter account, which records celebrity private jet trips.
https://twitter.com/CelebJets/status/1547047653690822661?ref_src=twsrc%5Etfw
Many were horrified she was regularly taking flights as short as 12 minutes and reprimanded her for "her absolute disregard for the planet".
Many found it hypocritical that ordinary people were being asked by big companies to reduce their car trips and use paper straws when celebrities are constantly leaving huge carbon footprints with frivolous trips in their private jets.
Despite the wave of criticism, celebrities have continued to take private flights between short distances. 
————————————
Title: Taylor Swift's rep responds to reports the singer has the worst private jet carbon emissions
Sourced From: celebrity.nine.com.au/latest/taylor-swift-private-jet-co2-emissions-highest-celebrity-rep-statement/589119a2-fb57-48bc-9547-73c28db53d21
Published Date: Sun, 31 Jul 2022 03:07:00 GMT
Read More
Did you miss our previous article…
https://www.mansbrand.com/jodie-sweetin-marries-mescal-wasilewski-with-fuller-house-co-stars-in-attendance/
Jodie Sweetin Marries Mescal Wasilewski with 'Fuller House' Co-Stars in Attendance!
Jodie Sweetin is married!
The 40-year-old actress, best known for playing Stephanie Tanner on Full House and Fuller House, married social worker Mescal Wasilewski on Saturday (July 30) at a private home in Malibu, Calif. after five years together.
Click inside to read more…
Jodie and Mescal wed in an intimate backyard ceremony that included her two daughters – Zoie, 14, and Beatrix, 11 – and her Fuller House co-stars including John Stamos, Candace Cameron Bure, and Andrea Barber.
"I know I have the right partner for the rest of whatever life brings me," Jodie shared with People. "And I couldn't be more grateful."
Jodie and Mescal were first introduced through friends in 2017 and dated long-distanced before Mescal moved from New York City to Los Angeles in 2020. They got engaged in January 2022.
This is the fourth marriage for Jodie – she was first married to Shaun Holguin from 2002 to 2006, to Cody Herpin from 2007 until 2010, and to Morty Coyle from 2012 to 2016. She shares Zoie with Cody and Beatrix with Morty.
Congrats to the newlyweds!
————————————
By: Just Jared
Title: Jodie Sweetin Marries Mescal Wasilewski with 'Fuller House' Co-Stars in Attendance!
Sourced From: www.justjared.com/2022/07/31/jodie-sweetin-marries-mescal-wasilewski-with-fuller-house-co-stars-in-attendance/
Published Date: Sun, 31 Jul 2022 04:26:28 +0000
Read More
Did you miss our previous article…
https://www.mansbrand.com/how-to-make-sense-of-a-very-unpredictable-fall-movie-season/
How to Make Sense of a Very Unpredictable Fall Movie Season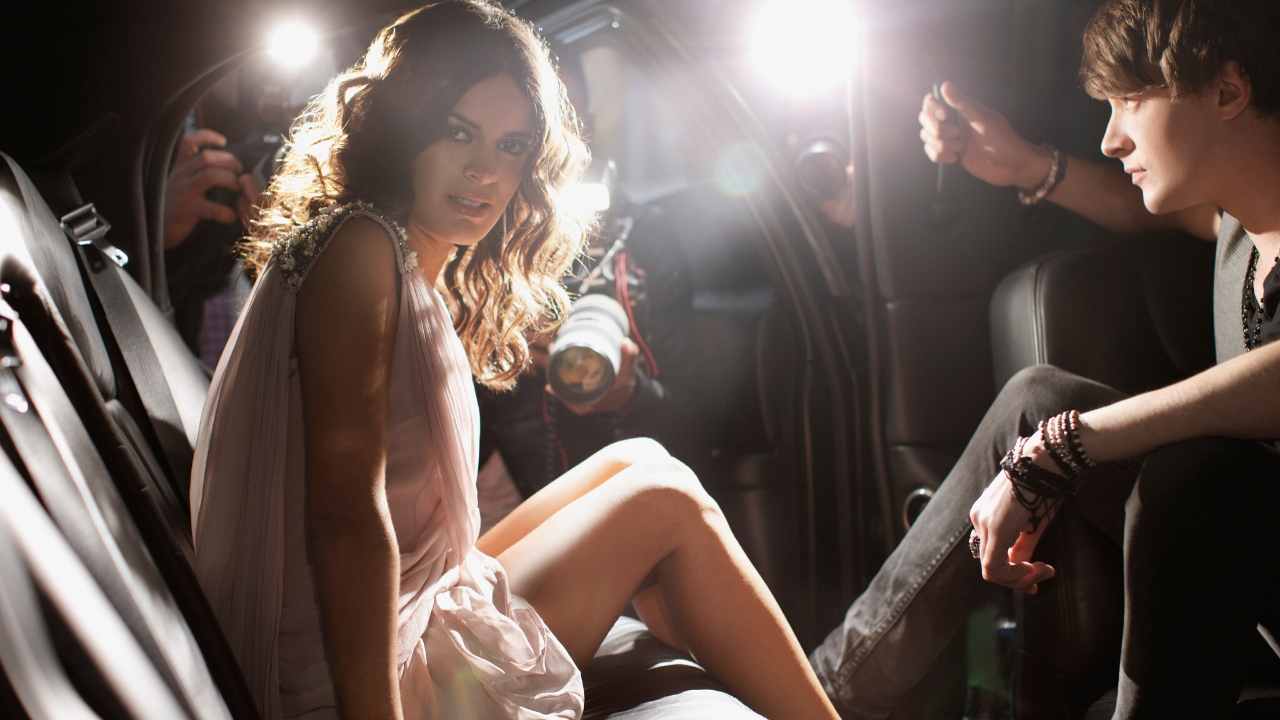 All of a sudden, the fall movie season looks very busy. This week brought two big festival announcements loaded with major films to come: First came Venice, with a lineup that includes everything from Darren Aronofsky's "The Whale" to "Bardo"; it was followed by TIFF, where Steven Spielberg's "The Fabelmans" will premiere alongside Sam Mendes' "Empire of Light" and Sarah Polley's "Women Talking," among many others. Meanwhile, Telluride continues to shroud its selections in secret, but the latest lineups help us get a sense of what to expect there as well.
In this week's episode of Screen Talk, Eric Kohn and Anne Thompson dig through both lineups to get a sense for which films could impact the coming awards season and why it's almost certain to be an unpredictable ride. They also address the return of competitiveness between festivals that seemed to subside earlier in the pandemic, and touch on the recent changes to the Oscar submission rules in France.
Watch the full episode above or listen it below. 

Screen Talk is produced by Azwan Badruzaman and available on Apple Podcasts, Stitcher, and Spotify, and hosted by Megaphone. Browse previous installments here, subscribe here, and be sure to let us know if you'd like to hear the hosts address specific issues in upcoming editions of Screen Talk. 
———————–
By: Anne Thompson
Title: How to Make Sense of a Very Unpredictable Fall Movie Season
Sourced From: www.indiewire.com/video/tiff-venice-2022-analysis-spielberg-screen-talk-391-1234746652/
Published Date: Fri, 29 Jul 2022 20:52:17 +0000
Read More