The world-renowned electronic dance music festival that has captured the hearts and minds of millions around the world. And now, in a groundbreaking documentary titled "We Are Tomorrow," we were given an exclusive look into the lives of the festival's most passionate attendees and performers.
On Friday, October 20th, EDM Tunes had the opportunity to witness the avant premiere of Tomorrowland's highly anticipated 'Adscendo' After-movie. This exclusive event took place in the iconic Royal Theater Tuschinski, a venue known for its breathtaking beauty. Attendees had the privilege of being the first to relive the 17th edition of the festival, immersing themselves in the sights and sounds that have come to define Tomorrowland
But the magic didn't t stop there. The After-movie Premiere program also included a touching documentary, aptly titled "We Are Tomorrow." This documentary delves deep into the experiences and personal stories of four extraordinary individuals known as the People of Tomorrow. One of these individuals is the Brazilian DJ and Producer Alok, whose journey has been intertwined with Tomorrowland for years. Through this film, we gain insight into the transformative power of music and the profound impact Tomorrowland has had on the lives of those who call themselves People of Tomorrow.
The Power of Music
Take Alok, Born and raised in Brazil, Alok's journey from a small-town DJ to an international sensation is nothing short of extraordinary. Through his music, he has been able to connect with fans from around the world, spreading a message of love, unity, and hope. Tomorrowland became a platform for Alok to showcase his talent and share his passion with a global audience. In "We Are Tomorrow," we get a glimpse into the challenges he faced, the sacrifices he made, and the moments that defined his career.
But Alok is just one of many incredible stories featured in the documentary. We meet individuals from all corners of the globe, each with their own unique journey. Whether it's overcoming personal struggles, escaping from Ukraine – Rusia war, breaking societal norms, depression or finding their true voice through music, the People of Tomorrow exemplify the transformative power of music. Their stories serve as a reminder that music has the ability to heal, inspire, and unite us all.
The Global Community
One of the most remarkable aspects of Tomorrowland is its ability to bring together a global community. People from all over the world travel to Belgium, the birthplace of Tomorrowland, to be a part of this extraordinary event. In "We Are Tomorrow," we witness the diversity and unity that defines the People of Tomorrow.
The documentary takes us on a journey through the eyes of individuals from different countries, cultures, and backgrounds. We meet a group of friends from Australia who have made it their mission to attend Tomorrowland every year, creating lifelong memories and forging lasting friendships along the way. We also meet a couple from Peru and Brussels who found love at Tomorrowland and have since built a life together, united by their shared passion for music and the festival.
These stories highlight the transformative power of Tomorrowland and its ability to create lasting connections between people. It is a testament to the festival's ethos of unity, love, and acceptance. Through "We Are Tomorrow," we are reminded that regardless of our differences, we are all part of a global community, bound together by our shared love for music and our belief in a better tomorrow.
The Magic of Tomorrowland
There is an undeniable magic that surrounds Tomorrowland. From the awe-inspiring stages to the breathtaking visuals, every aspect of the festival is designed to create an immersive and unforgettable experience. In "We Are Tomorrow," we are transported into this world of enchantment, witnessing the magic through the eyes of the People of Tomorrow.
The documentary captures the essence of Tomorrowland, showcasing its larger-than-life stages, spectacular light shows, and mind-blowing performances. We witness the joy and euphoria experienced by festival-goers as they dance the night away, fully immersed in the music and the moment. But beyond the spectacle, "We Are Tomorrow" also delves into the intimate moments, the personal connections, and the profound emotions that make Tomorrowland a truly transformative experience.
This groundbreaking documentary offers an intimate and personal look into the lives of the People of Tomorrow, showcasing the power of music, the unity of a global community, and the magic of Tomorrowland. Through their stories, we are reminded of the transformative power of music, the strength of human connection, and the boundless possibilities of the future. We are Tomorrow. And together, we can create a better world. Live today, love tomorrow and unite forever.
The post Avant Premiere Tomorrowland 2023 After-movie At Amsterdam Dance Event appeared first on EDMTunes.
—————————–
By: Oscar Yerushalmi
Title: Avant Premiere Tomorrowland 2023 After-movie At Amsterdam Dance Event
Sourced From: www.edmtunes.com/2023/10/avant-premiere-tomorrowland-2023-after-movie-at-amsterdam-dance-event/?utm_source=rss&utm_medium=rss&utm_campaign=avant-premiere-tomorrowland-2023-after-movie-at-amsterdam-dance-event
Published Date: Sun, 22 Oct 2023 16:46:59 +0000
Understand The Massive Growth In EDM Electronic Dance Music Industry
In recent years, the EDM Electronic Dance Music industry has experienced an unprecedented surge in popularity and growth. Originating in underground nightclubs, EDM has now become a global phenomenon, captivating millions of music lovers across the world. With its infectious beats, energetic performances, and innovative production techniques, EDM has managed to carve a prominent niche in the music industry. This transformative journey of EDM from a niche genre to a mainstream cultural movement is a testament to the power of innovation and the evolving tastes of listeners.
One of the key factors driving the growth of the EDM industry is the advent of technology. As advancements in music production software and hardware continue to lower barriers to entry, aspiring artists now have access to affordable and user-friendly tools to create their own music. This democratization of music production has led to an influx of talented individuals who are able to explore their creativity and experiment with different sounds, resulting in a vibrant and diverse EDM landscape.
Additionally, the widespread availability of the internet and online streaming platforms has facilitated the discovery and consumption of EDM music. Fans can easily access tracks from established producers as well as emerging artists, truly enabling a global audience to connect and appreciate this genre. Social media platforms like Instagram and Twitter have further amplified the reach of EDM artists, allowing them to engage directly with their fans and build dedicated communities around their music.
Moreover, the live events and festivals associated with EDM have become major attractions for both fans and artists. From iconic music festivals such as Tomorrowland and Ultra Music Festival to underground raves in warehouses, these events provide a unique atmosphere and sense of collective experience. The immersive visuals, elaborate stage setups, and synchronized light shows enhance the overall sensory experience, creating an unforgettable journey for attendees. These events also act as a platform for artists to showcase their talent and connect with fans on a deeper level, fostering a sense of shared passion and camaraderie.
The growth of the EDM industry has not only impacted artists and music lovers, but it has also presented various opportunities for businesses. From event production companies to audio equipment manufacturers, the demand for products and services related to EDM has surged. Brands now recognize the potential of aligning themselves with this vibrant culture, sponsoring events and partnering with artists to promote their products.
As we delve deeper into the world of EDM, it becomes evident that the growth of this industry is fueled by a perfect blend of technology, cultural shifts, and artistic innovation. With its global appeal and ability to bring people together through music, EDM continues to evolve, captivating new audiences and pushing the boundaries of what is possible in the realm of electronic dance music. In the following sections, we will explore the key trends, challenges, and opportunities that characterize the ever-expanding EDM industry.
Historical background of EDM and its origins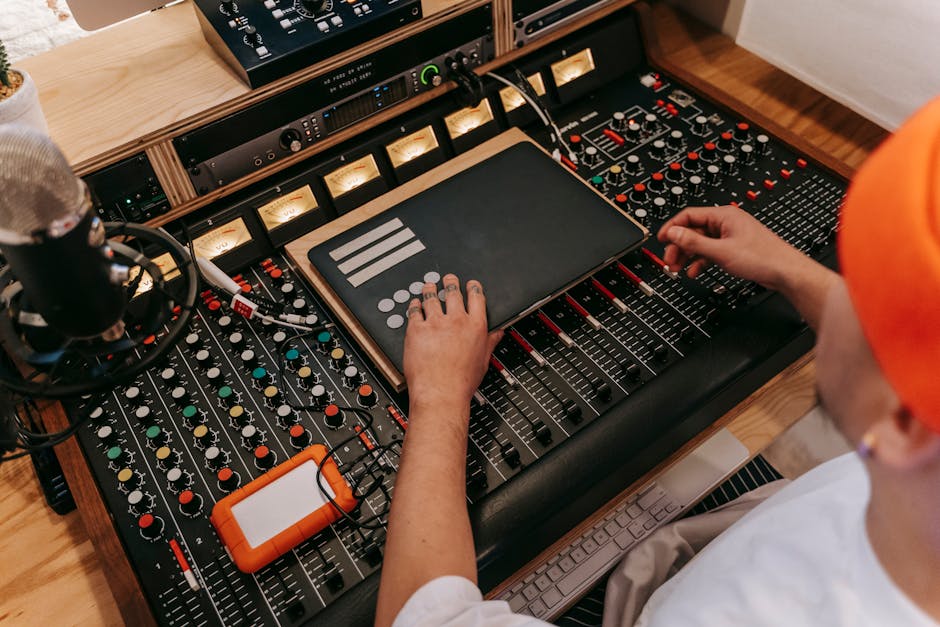 Electronic Dance Music (EDM) has come a long way since its humble beginnings. To understand the growth and impact of this booming industry, it is essential to explore the historical background and origins of EDM.
The roots of EDM can be traced back to the late 1970s and early 1980s, with the emergence of electronic music pioneers. Influenced by various genres like disco, funk, and rock, artists began experimenting with synthesizers, drum machines, and other electronic instruments to create a distinct sound. This marked the beginning of electronic dance music and its distinct subgenres.
One of the earliest and most prominent subgenres to emerge was Chicago house music. Originating in the city's underground clubs, DJs like Frankie Knuckles and Marshall Jefferson combined pulsating drum beats, soulful vocals, and synthesized sounds to create an energetic and infectious musical experience. This new form of music quickly gained popularity, and by the late 1980s, it had spread across the United States, Europe, and beyond.
Another significant development in the history of EDM was the rise of techno music in Detroit, Michigan. Influenced by the sounds of European synth-pop and electronic pioneers like Kraftwerk, artists like Juan Atkins, Derrick May, and Kevin Saunderson created a unique genre characterized by its futuristic sounds, relentless rhythms, and minimalistic approach. Techno music played a vital role in shaping the global electronic music scene and continues to be a prominent subgenre today.
As technology advanced, so did the possibilities within the EDM industry. The introduction of affordable electronic music production tools, such as MIDI controllers and digital audio workstations, democratized music production, allowing anyone with a computer and creativity to create their own electronic tracks. This accessibility contributed to the exponential growth of EDM, as a new generation of artists began experimenting with different styles and pushing the boundaries of the genre.
In recent years, EDM has experienced an unprecedented surge in popularity, reaching mainstream success and dominating festivals and club scenes worldwide. With its infectious beats, uplifting melodies, and energetic performances, EDM has become a global phenomenon, uniting people from all walks of life under one shared love for electronic music.
The historical background and origins of EDM have played a vital role in shaping the industry we see today. From its humble beginnings in underground clubs to its current position as a mainstream powerhouse, electronic dance music continues to evolve and captivate audiences worldwide.
Analysis of the growth of EDM festivals worldwide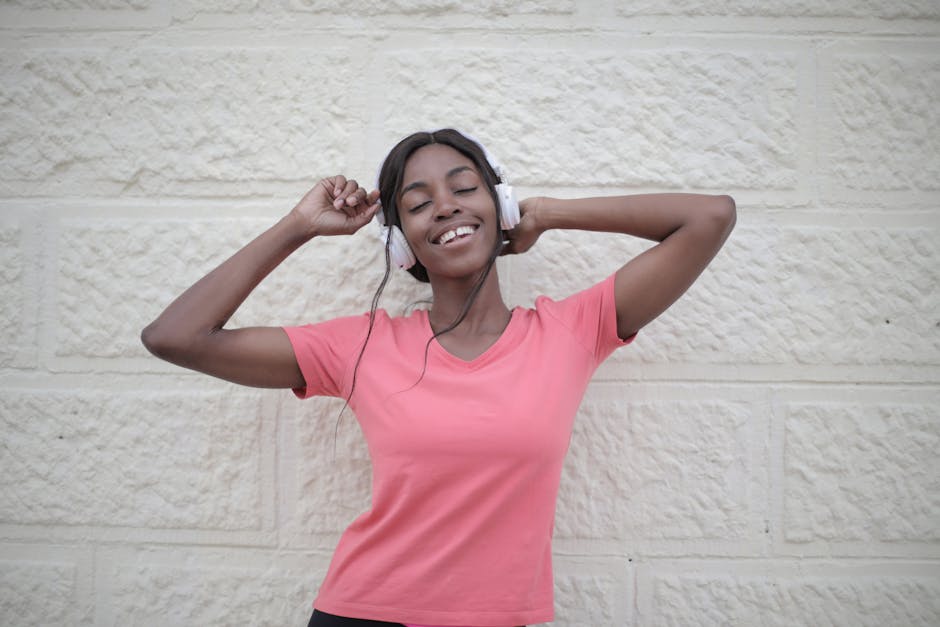 The electronic dance music (EDM) industry has experienced exponential growth over the past decade, with EDM festivals becoming increasingly popular worldwide. In this section, we will analyze the significant growth of EDM festivals and explore the reasons behind their widespread success.
1. Global Expansion of EDM Festivals:
One of the most apparent signs of the industry's growth is the increasing number of EDM festivals taking place around the globe. Traditionally held in countries like the United States and the United Kingdom, these events have now expanded to diverse locations, attracting massive crowds from all corners of the world. Countries such as Germany, Spain, Belgium, and the Netherlands have emerged as prominent destinations for EDM festivals, showcasing the international appeal and demand for this genre of music.
2. Rising Popularity and Growing Fanbase:
The undeniable popularity of EDM festivals can be attributed to the growing fanbase of electronic dance music. The youth demographic, in particular, has been drawn to the infectious beats and high-energy performances that have become synonymous with EDM festivals. With their emphasis on immersive experiences, pulsating music, and visual spectacles, these events have managed to capture the imaginations of music lovers worldwide.
3. Technological Advancements and Social Media Impact:
The advancement of technology has played a significant role in the growth of EDM festivals. With the rise of online streaming platforms, it has become easier for fans to discover new EDM artists and tracks. Additionally, social media has played a pivotal role in connecting audiences and creating a sense of community within the EDM industry. Platforms like Facebook, Instagram, and Twitter have allowed fans to share their experiences, build anticipation, and spread the word about upcoming festivals, further fueling their popularity.
With the continual expansion of EDM festivals globally, the industry shows no signs of slowing down. As the fanbase grows, and technology continues to advance, these events provide a platform for both established and emerging EDM artists to showcase their talents to a diverse and enthusiastic audience. The future of EDM festivals holds exciting possibilities, with new destinations, collaborations, and innovations paving the way for the continued growth and success of the industry.
The impact of technology and social media on the rise of EDM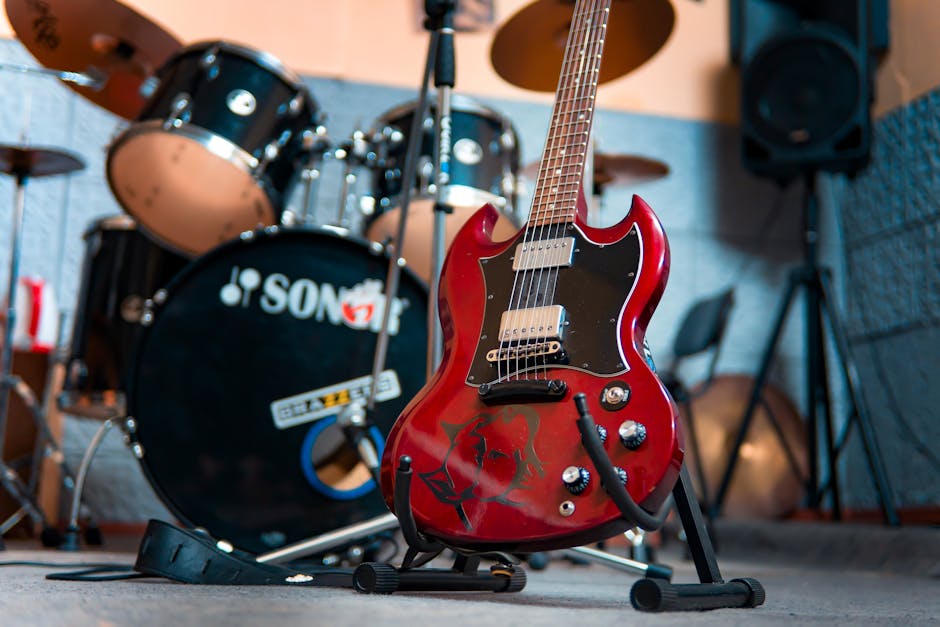 With the constant evolution of technology and the rise of social media platforms, the EDM Electronic Dance Music industry has witnessed unprecedented growth over the past decade. These advancements have acted as catalysts, transforming the way artists produce and distribute their music, as well as how fans consume and engage with EDM.
One significant impact of technology on the rise of EDM is the accessibility and affordability of music production tools. In the past, creating electronic music required expensive and complex equipment. Today, aspiring producers can access a wide range of software and hardware options that are relatively affordable yet still deliver professional-grade results. This accessibility has encouraged more artists to enter the industry, leading to an explosion of talent and creativity.
Furthermore, the advent of social media platforms has revolutionized the way artists connect with their audience. Through platforms like Instagram, Facebook, and Twitter, artists can cultivate a strong online presence, engage with fans directly, and build a loyal following. Social media allows artists to share their music, updates, and behind-the-scenes content in real-time, effectively breaking down the barrier between the artist and the fan.
Alongside social media, streaming platforms like Spotify, Apple Music, and SoundCloud have become instrumental in promoting and distributing EDM music. These platforms have revolutionized the way music is consumed, shifting the industry from physical album sales to online streaming. Artists can now reach a global audience instantly, allowing their music to spread rapidly and fostering a global EDM community.
Collaborations and partnerships have also become integral to the growth of EDM, thanks to technology and social media. Artists from different parts of the world can effortlessly collaborate on tracks, exchanging ideas and creating unique soundscapes. This cross-pollination of talent has resulted in innovative and diverse electronic music, pushing the boundaries of the genre.
Exploration of the EDM sub-genres and their individual growth
Electronic Dance Music (EDM) has witnessed exponential growth in recent years, not only in terms of its overall popularity but also in the diversification of its sub-genres. EDM lovers now have a wide range of options to choose from, each offering its own unique blend of sounds and vibes. In this section, we will explore five fascinating EDM sub-genres and highlight their individual growth in the industry.
1. Future Bass: Future Bass emerged in the early 2010s, combining elements of trap, pop, and bass music. With its uplifting melodies, heavy basslines, and catchy vocals, this genre quickly gained a loyal following. Artists like Flume, Marshmello, and Illenium have played a significant role in popularizing Future Bass, leading to its steady growth on streaming platforms and festival lineups.
2. Tropical House: Originating from the sandy beaches of tropical destinations, Tropical House is characterized by its laid-back and sunny vibes. Artists like Kygo, Thomas Jack, and Klingande are pioneers of this sub-genre, crafting tracks that evoke images of palm trees, warm sunsets, and ocean waves. Thanks to its popularity in beach clubs and mainstream radio, the Tropical House genre has seen significant growth, attracting a dedicated fanbase worldwide.
3. Tech House: Combining the grooves of house music with the energy of techno, Tech House has established itself as a dominant force in the EDM scene. This sub-genre often features infectious basslines, captivating percussions, and hypnotic melodies. Artists like Solardo, Fisher, and CamelPhat have been at the forefront of the Tech House movement, leading to its rapid rise in clubs and festivals globally.
4. Dubstep: Dubstep gained its foothold in the late 2000s, characterized by its heavy bass drops and intense electronic sounds. Artists like Skrillex, Zeds Dead, and Excision pioneered this genre, captivating listeners with their experimental and dynamic tracks. While Dubstep has seen a slight decline in mainstream popularity, it continues to thrive within its dedicated community and remains a vital part of the EDM landscape.
5. Melodic Techno: Combining the atmospheric sounds of techno with melodic elements, Melodic Techno offers a unique blend of deep, hypnotic grooves and emotive melodies. Artists like Tale Of Us, Stephan Bodzin, and Adriatique have pushed the boundaries of this sub-genre, attracting a devoted fanbase that seeks a more introspective and atmospheric listening experience. As the demand for deeper and more soulful electronic music grows, Melodic Techno has carved its place as one of the fastest-growing EDM sub-genres.
Each of these sub-genres represents the evolution and expansion of the EDM industry, offering listeners a diverse range of musical experiences. As artists continue to innovate and experiment, new sub-genres are likely to emerge, further enriching the ever-growing world of EDM Electronic Dance Music.
The role of DJs and producers in shaping the EDM industry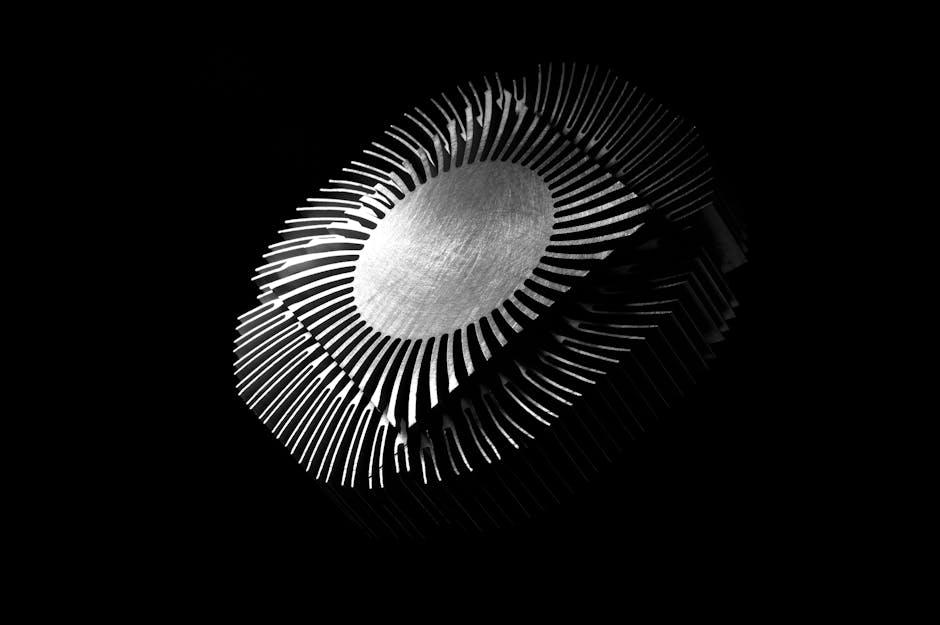 The EDM electronic dance music industry has experienced significant growth over the past decade, with the rise in popularity of festivals, clubs, and streaming platforms. At the core of this booming industry are the DJs and producers who play a vital role in shaping and defining the EDM genre.
DJs are the face of the EDM industry, constantly adapting their skills and techniques to keep up with the ever-evolving scene. They are not just music selectors but also perform live, creating an immersive experience for the audience. DJs have the power to energize a crowd with their carefully curated playlists, seamlessly transitioning between tracks and igniting a wave of euphoria.
Producers, on the other hand, are the masterminds behind the scenes. They are responsible for creating the infectious beats, melodies, and rhythms that drive EDM tracks. These talented individuals tirelessly experiment with different sounds, software, and instruments to push the boundaries of electronic music. Through their production skills, they can shape the overall sound and feel of a track, elevating it to new heights.
But the role of DJs and producers goes beyond just creating and performing music. They are influential trendsetters who have a significant impact on fashion, branding, and overall industry trends. Their unique styles and personas help create an immersive experience for fans, fostering loyalty and building a strong fan base.
Moreover, DJs and producers are not just confined to the studio or the stage. They actively collaborate with other artists, lending their expertise to reshape and reimagine established tracks. Remixes and collaborations have become a staple in the EDM industry, providing artists with a platform to showcase their skills and expand their reach.
The success and growth of the EDM industry can largely be attributed to the dedication and creativity of DJs and producers. Their ability to innovate and push boundaries has allowed the genre to transcend borders and become a global phenomenon. With their relentless passion for music, DJs and producers continue to shape the EDM industry, ensuring its vibrant and ever-evolving future.
Collaboration between EDM artists and mainstream musicians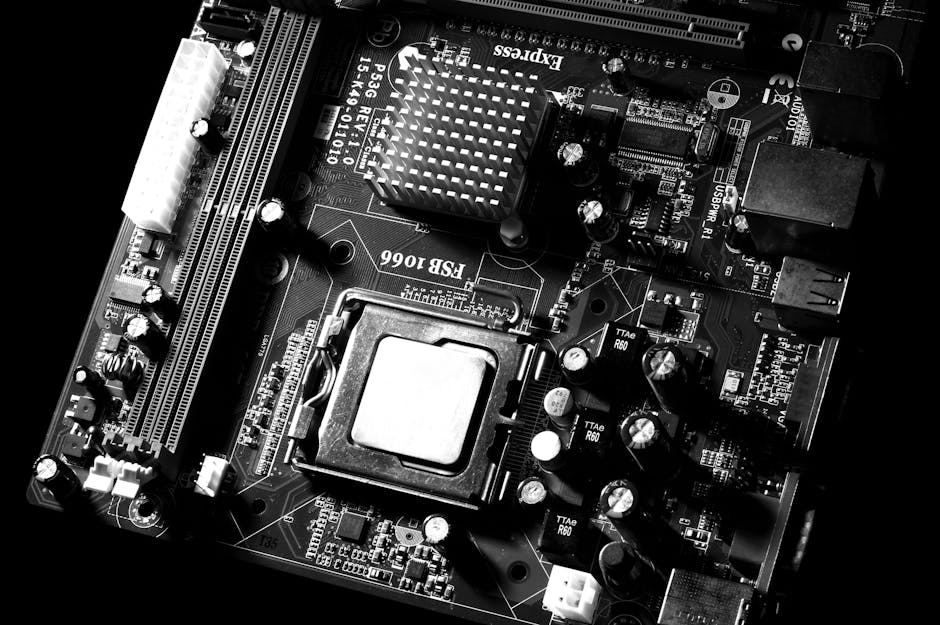 The EDM electronic dance music industry has witnessed a remarkable rise in popularity over the years. One of the significant factors contributing to this growth is the increased collaboration between EDM artists and mainstream musicians. This collaboration not only helps in diversifying the sound and style of EDM music but also plays a crucial role in expanding its reach to wider audiences.
EDM artists have started to join forces with mainstream musicians from various genres, including pop, hip-hop, and rock, to create innovative and captivating music that fuses their distinctive styles. This trend has led to the creation of unique and exciting tracks that attract both EDM enthusiasts and fans of mainstream music. These collaborations serve as a bridge between different genres, allowing artists to experiment with new sounds and break conventional boundaries.
Through these collaborations, EDM artists have gained access to a broader fan base that might not have been initially exposed to electronic music. Mainstream musicians bring their established fan following, which helps EDM artists in gaining visibility and introducing their music to a wider audience. This cross-pollination of fan bases creates a win-win situation for both parties involved, resulting in increased exposure and commercial success.
Moreover, collaborations between EDM artists and mainstream musicians often carry a certain level of prestige and credibility in the music industry. Mainstream musicians collaborating with well-known EDM artists recognize the influence and impact of the genre, and embrace the opportunity to explore a different style of music. This mutual respect for each other's artistry strengthens the reputation of EDM music and elevates its position in the mainstream music landscape.
The rise in collaboration between EDM artists and mainstream musicians has also contributed to the growth of live EDM performances and festivals. By featuring both EDM and mainstream artists on the same stage, these events attract a diverse audience, bringing together fans from various music backgrounds. The energy and excitement generated by these performances further solidify the position of EDM in mainstream entertainment and provide a platform for showcasing the genre's immense talent.
As the EDM industry continues to flourish, collaboration with mainstream musicians will remain a prominent feature. These partnerships not only bring fresh perspectives and new sounds to the table but also contribute to the growth and evolution of both EDM and mainstream music. By breaking down genre barriers and reaching broader audiences, such collaborations create a dynamic and vibrant music landscape that ensures the continued success of the EDM industry.
The influence of EDM on fashion, art, and popular culture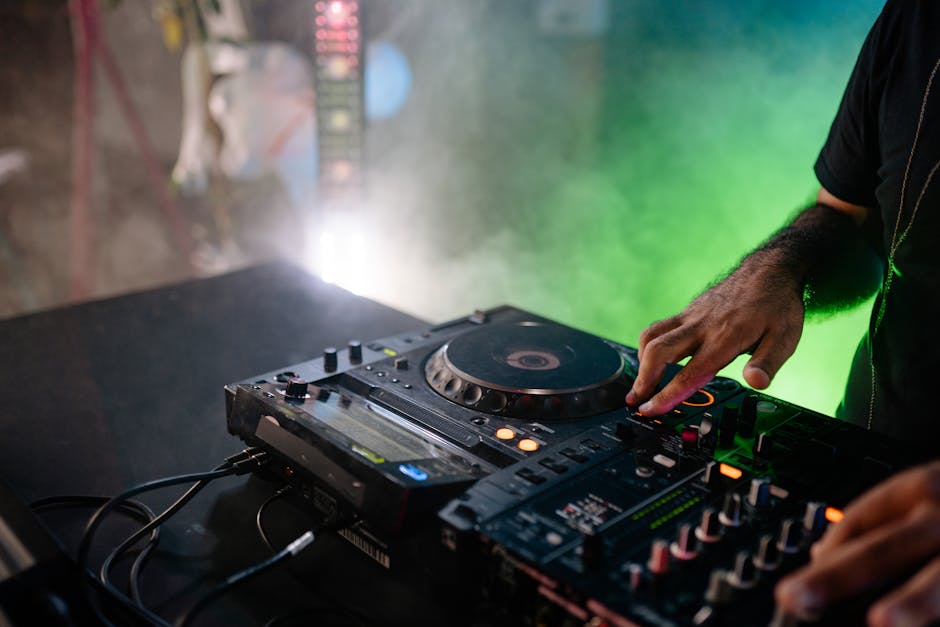 EDM Electronic Dance Music, commonly known as EDM, has grown exponentially over the past decade, not only in terms of its popularity but also in its influence on various aspects of our lives. One area where the impact of EDM is particularly evident is in fashion, art, and popular culture.
The vibrant and energetic nature of EDM has revolutionized the fashion industry, giving rise to a distinct style that is now associated with the genre. Festival fashion, characterized by vibrant colors, flashy accessories, and daring outfits, has become a popular trend inspired by the EDM scene. From neon bodysuits and kaleidoscopic leggings to glittery face paint and futuristic accessories, festival-goers now embrace these fashion trends as a way to express their love for EDM.
Moreover, EDM has not only influenced fashion but has also become a source of inspiration for various forms of art. Visual artists have found new ways to capture the dynamic and euphoric essence of EDM through their creations. From colorful and abstract paintings to immersive light installations and digital art, the visual representation of EDM has become synonymous with its pulsating beats and electrifying energy.
Furthermore, the influence of EDM extends beyond fashion and art, permeating popular culture in numerous ways. EDM festivals have become a hotspot for celebrities, influencers, and artists alike, with many using these events as a platform to connect with their fans and promote their work. It is not uncommon to see collaborations between EDM artists and mainstream musicians, resulting in chart-topping hits that blend different genres and appeal to a wider audience.
EDM has also made its way into movies and television shows, with its infectious soundtracks often setting the mood for exhilarating dance sequences or high-energy moments. The genre's popularity has even inspired the creation of EDM-themed video games and virtual reality experiences, providing fans with an immersive and interactive way to engage with their favorite music.
The economic aspects of the EDM industry, including record sales and streaming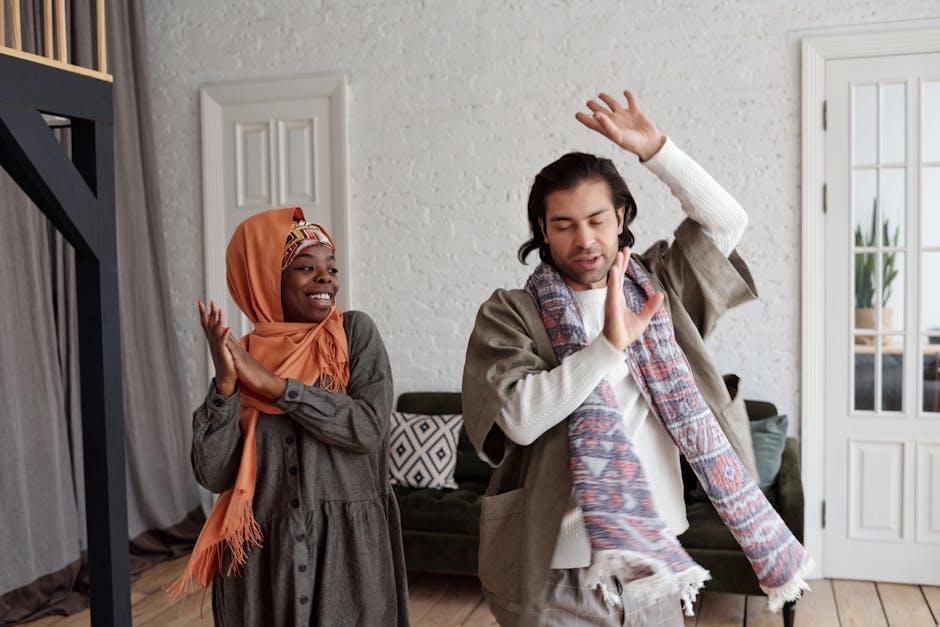 The EDM electronic dance music industry has not only captured the hearts of music lovers worldwide but has also experienced substantial growth in terms of its economic impact. One of the key indicators of this growth is the record sales and streaming revenue generated by EDM artists and labels.
In recent years, EDM has gained significant popularity, leading to an increase in album sales and digital downloads. This surge in demand has been driven by the genre's catchy beats, infectious melodies, and high-energy performances that resonate with a wide range of audiences. EDM artists, such as Avicii, Calvin Harris, and Martin Garrix, have achieved remarkable success, topping charts and accumulating millions of album sales.
However, the consumption of music has shifted predominantly towards streaming platforms in recent years. This shift has allowed EDM to reach an even broader audience, enabling fans from all corners of the world to access and enjoy their favorite tracks at any time. Streaming platforms like Spotify, Apple Music, and SoundCloud have become essential partners for EDM artists and labels, as the revenue generated from these platforms contributes substantially to their overall income.
Additionally, the rise of live streaming events and virtual concerts has further boosted the economic potential of the EDM industry. With the advent of technology and the current global pandemic, artists and promoters have found innovative ways to bring the live music experience directly to fans' homes. Virtual concerts and livestreamed DJ sets have not only provided a source of entertainment for audiences but have also presented fresh opportunities for artists to generate revenue through ticket sales and sponsorships.
Furthermore, the EDM industry has proven to be a catalyst for various businesses and sectors, including event production, marketing, and merchandise. EDM festivals and events, such as Tomorrowland, Electric Daisy Carnival, and Ultra Music Festival, attract millions of attendees, generating substantial revenue for local economies and businesses. These events serve as a platform not only for artists but also for brands and sponsors, who are eager to tap into the immense reach and influence of the EDM audience.
In conclusion, the economic aspects of the EDM industry are thriving due to a combination of record sales, streaming revenue, virtual concerts, and the positive impact on associated businesses. As the genre continues to evolve and captivate audiences worldwide, it is expected to further fuel economic growth, providing new opportunities for artists, labels, and businesses alike.
Jackpot Unveils Stacked Las Vegas Lineup Featuring Kaskade, Deorro + Many More
RVLTN Events and Downtown Las Vegas Events Center are elevating their second annual Jackpot event, uniting the global dance music community for a must-attend party this December 30th. As you'll see below, Jackpot is slated to feature an absolutely stacked lineup, including dance music heavyweights such as Kaskade, Deorro, YOOKiE, Good Times Ahead, and many more. The event promises an unforgettable night of lights, sound, and boundless energy in the heart of Las Vegas and we have no doubt this year's installment will be even bigger and better than the previous year. If you're able to attend this spectacular event later this month, we highly recommend you grab some tickets below before they sell out.
Fans Can Purchase Tickets HERE
'Jackpot Unveils Stacked Las Vegas Lineup Featuring Kaskade, Deorro + Many More
The post Jackpot Unveils Stacked Las Vegas Lineup Featuring Kaskade, Deorro + Many More appeared first on Run The Trap: The Best EDM, Hip Hop & Trap Music.
—————————–
By: Max Chung
Title: Jackpot Unveils Stacked Las Vegas Lineup Featuring Kaskade, Deorro + Many More
Sourced From: runthetrap.com/2023/12/08/jackpot-unveils-stacked-las-vegas-lineup-featuring-kaskade-deorro-many-more/
Published Date: Fri, 08 Dec 2023 23:25:24 +0000
EDMTunes New Music Friday – Week 49 (Part One)
Listen to the most flavour-packed tracks we discovered this week.
Music makes the world go round. And in that regard, we're constantly on the lookout for new, exciting tunes to share with our audience. We've found some that cause goosebumps, and make you open your eyes and get up from your chair to dance. So put on your best pair of headphones, or turn up your speakers, and enjoy this week's Tasty Tunes Tuesday.
Here are our top picks for the best music we came across this week, in no particular order.
Ashley Wallbridge – Oxygen
Genre: Trance
The first entry on this week's NMF needs no introduction. Coming from the Kindgom, Trance maestro Ashley Wallbridge delights us once again with his latest, 'Oxygen'.
Beauty and power are two usually immiscible qualities, except in Trance. And 'Oxygen' pictures that blend perfectly. Enjoy hard-hitting kicks, spread-out growls, iconic Ash chords, and a break that is likely to elevate you to the sky.
Crystal Skies & HALIENE – Stardust
Genre: Progressive Trance, Melodic Bass
We hadn't heard something this unique in a while. Melodic Bass trailblazer duo Crystal Skies joined forces with none other than Beatport Top 10 chart topper HALIENE to deliver a heartfelt banger, titled 'Stardust'.
Slow and thoughtful, the intro will make your heart melt, the arrangement here is top-notch. And you haven't listened to the rest. Get ready for the most intense melodic Anjuna-like Progressive Trance drop ahead, and stay put for the change into Crystal Skies' iconic Melodic Bass.
ROY KNOX, Lost Wolves & SOUNDR – Unsteady
Genre: Future Bass, Punk
Next up on today's list is Bass producer ROY KNOX, who recently produced an amazing composition by the hand of Lost Wolves and SOUNDR. Their track is called 'Unsteady', and pictures the right amount of feels needed for said title.
Kicking off as a hard-hitting Punk song, SOUNDR's soft vocals swiftly take you out of the madness for a while, just as a decoy so you get relaxed once again. The real hitter is the absolute amount of filth from the drops. Lemon face anyone?
TMPST – Come Closer
Genre: Melodic Techno, Deep House
TMPST is an artist hailing from Sweden, focused on the deeper, elegant end of the Dance spectrum. His craft hopes to transport its listeners to a different place, another world, if you will, with each new track. With his career in full swing, he's making sure to leave a lasting impression and carving his own space within the scene.
His latest track, 'Come Closer' is a case in point regarding that previous statement. The Deep-House-tinted, Progressive-House-inspired piece, marks the next chapter in his sonic journey, one that will hook you right away.
08 Orbit, Marksman, Hex & Solstice – Until I See You Again (SEIZMIC Remix)
Genre: Melodic Techno, Progressive House
This one is a massive collaboration. As they say, the more, the merrier! 'Until I See You Again' is a track that unites the efforts of 08 Orbit, Marksman, and brothers Hex & Solstice. They've crafted something of such quality that it actually topped the Progressive House Releases Beatport chart.
That's not all, though, for the track we're sharing with you today is not the original, but rather, a rethink coming from Mathew Douglass and Luke Browell, also known as SEIZMIC. So, pause and ponder, the banger you're about to listen to was crafted by a grand total of… six people. SIX. Have a listen to that oomph.
Gelida – Wrong Body
Genre: Bass House, Future House
Gelida is yet another example of Danish expertise, bringing everything he knows and stands for to the table, while simultaneously being only 20 years old. Supported by the greatest names in EDM already, his style is one that can't be easily ignored.
'Wrong Body' is his latest journey through festival-ready, CO2-cannon-tempting pieces. Featuring a tremendous amount of filth, distorted vocals, static percussion, and a handful of ear candy elements, we suggest you turn on your best party lights along with pressing play below.
–CLICK HERE FOR PART TWO OF THIS WEEK'S SELECTION–
The post EDMTunes New Music Friday – Week 49 (Part One) appeared first on EDMTunes.
—————————–
By: Felipe Latorre Cabello
Title: EDMTunes New Music Friday – Week 49 (Part One)
Sourced From: www.edmtunes.com/2023/12/new-music-friday-week-49-part-one/?utm_source=rss&utm_medium=rss&utm_campaign=new-music-friday-week-49-part-one
Published Date: Sat, 09 Dec 2023 03:35:31 +0000
Did you miss our previous article…
https://mansbrand.com/night-tales-and-empire-collaborate-on-new-song-dwyw-do-what-you-want/