Change is inevitable, even in the pulsating world of techno music. After nearly three decades of steering the ship of the renowned Netherlands-based techno empire, Awakenings, its director Rocco Veenboer has decided to step down from his role. However, the departure doesn't mark the end of Veenboer's journey with Awakenings. Instead, he will continue to contribute his invaluable expertise as a consultant until 2027.
As Veenboer prepares to pass the baton to the next generation, it's worth taking a moment to reflect on the incredible impact he has had on the techno scene. From humble beginnings to international acclaim, Veenboer's dedication and vision have shaped Awakenings into a global phenomenon. Let us delve into the story of this influential figure and the legacy he leaves behind.
The Rise of Rocco Veenboer
Rocco Veenboer's journey began in the early 1990s when he organized his first techno parties in Amsterdam. Fuelled by his passion for electronic music, Veenboer aimed to create an immersive experience that transcended the boundaries of traditional clubbing. He wanted to awaken the senses of his audience, transporting them to a different realm through the hypnotic beats and pulsating rhythms of techno.
With each event, Veenboer's reputation grew, attracting a diverse crowd of techno enthusiasts from all corners of the globe. His keen eye for talent led him to collaborate with some of the most iconic DJs and producers in the industry, further solidifying Awakenings' position as a breeding ground for cutting-edge electronic music.
Under Veenboer's leadership, Awakenings expanded beyond the confines of its Amsterdam roots. The brand's iconic festivals and events began popping up in different cities, captivating audiences with their immersive atmospheres and carefully curated lineups. From the colossal Gashouder venue to the mystical forests of Eindhoven, Awakenings became synonymous with transcendental techno experiences.
The Awakenings Legacy
Veenboer's departure marks the end of an era for Awakenings, but his legacy will forever be etched in the annals of techno history. Throughout the years, the brand has become a symbol of artistic expression, pushing the boundaries of sound and visual production. Awakenings events are not mere gatherings; they are transformative experiences that unite thousands of like-minded individuals under the umbrella of techno music.
One of Veenboer's greatest contributions to the scene was his unwavering commitment to showcasing emerging talent. He provided a platform for up-and-coming DJs and producers, giving them the exposure they needed to flourish in the competitive music industry. Many artists who graced the stages of Awakenings events have gone on to become global icons, their careers launched by the brand's unwavering support.
A New Chapter Begins
As Rocco Veenboer transitions into his role as a consultant for Awakenings, a new chapter begins for the beloved techno empire. The future holds endless possibilities, with a new generation of visionaries ready to take the reins and guide Awakenings into uncharted territories.
As we bid farewell to Rocco Veenboer as the director of Awakenings, we do so with immense gratitude for his transformative contributions to the techno world. His legacy will continue to resonate through the pulsating beats and electrifying energy of Awakenings events, forever reminding us of the power of music to unite and transcend.
The post Awakenings Director Rocco Veenboer Steps Down appeared first on EDMTunes.
—————————–
By: Oscar Yerushalmi
Title: Awakenings Director Rocco Veenboer Steps Down
Sourced From: www.edmtunes.com/2023/10/awakenings-director-rocco-veenboer-steps-down/?utm_source=rss&utm_medium=rss&utm_campaign=awakenings-director-rocco-veenboer-steps-down
Published Date: Fri, 13 Oct 2023 16:13:56 +0000
Did you miss our previous article…
https://mansbrand.com/interview-how-sziget-festival-fights-against-anti-lgbtqia-ideals-in-hungary/
Understand The Massive Growth In EDM Electronic Dance Music Industry
In recent years, the EDM Electronic Dance Music industry has experienced an unprecedented surge in popularity and growth. Originating in underground nightclubs, EDM has now become a global phenomenon, captivating millions of music lovers across the world. With its infectious beats, energetic performances, and innovative production techniques, EDM has managed to carve a prominent niche in the music industry. This transformative journey of EDM from a niche genre to a mainstream cultural movement is a testament to the power of innovation and the evolving tastes of listeners.
One of the key factors driving the growth of the EDM industry is the advent of technology. As advancements in music production software and hardware continue to lower barriers to entry, aspiring artists now have access to affordable and user-friendly tools to create their own music. This democratization of music production has led to an influx of talented individuals who are able to explore their creativity and experiment with different sounds, resulting in a vibrant and diverse EDM landscape.
Additionally, the widespread availability of the internet and online streaming platforms has facilitated the discovery and consumption of EDM music. Fans can easily access tracks from established producers as well as emerging artists, truly enabling a global audience to connect and appreciate this genre. Social media platforms like Instagram and Twitter have further amplified the reach of EDM artists, allowing them to engage directly with their fans and build dedicated communities around their music.
Moreover, the live events and festivals associated with EDM have become major attractions for both fans and artists. From iconic music festivals such as Tomorrowland and Ultra Music Festival to underground raves in warehouses, these events provide a unique atmosphere and sense of collective experience. The immersive visuals, elaborate stage setups, and synchronized light shows enhance the overall sensory experience, creating an unforgettable journey for attendees. These events also act as a platform for artists to showcase their talent and connect with fans on a deeper level, fostering a sense of shared passion and camaraderie.
The growth of the EDM industry has not only impacted artists and music lovers, but it has also presented various opportunities for businesses. From event production companies to audio equipment manufacturers, the demand for products and services related to EDM has surged. Brands now recognize the potential of aligning themselves with this vibrant culture, sponsoring events and partnering with artists to promote their products.
As we delve deeper into the world of EDM, it becomes evident that the growth of this industry is fueled by a perfect blend of technology, cultural shifts, and artistic innovation. With its global appeal and ability to bring people together through music, EDM continues to evolve, captivating new audiences and pushing the boundaries of what is possible in the realm of electronic music. In the following sections, we will explore the key trends, challenges, and opportunities that characterize the ever-expanding EDM industry.
Historical background of EDM and its origins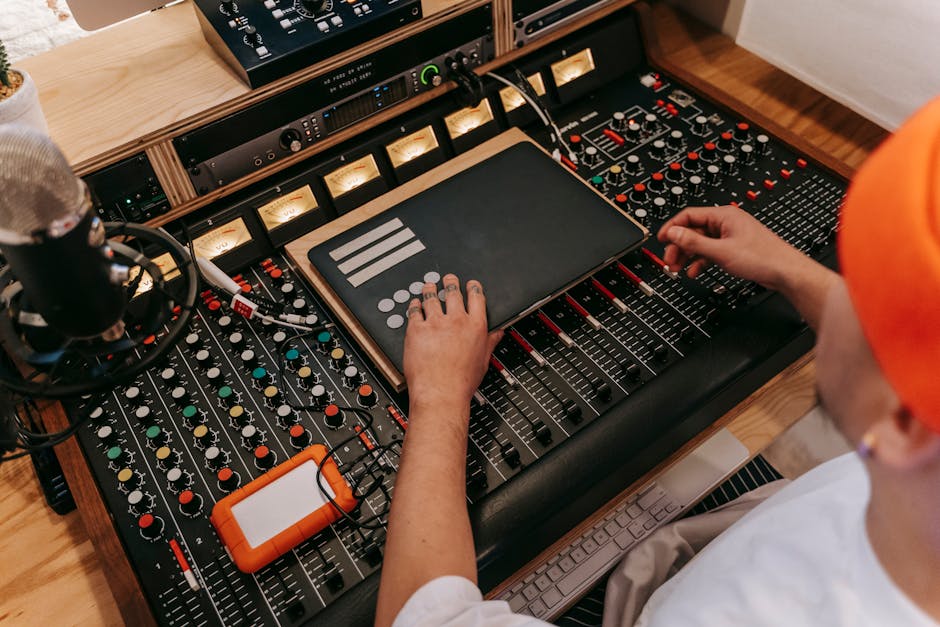 Electronic Dance Music (EDM) has come a long way since its humble beginnings. To understand the growth and impact of this booming industry, it is essential to explore the historical background and origins of EDM.
The roots of EDM can be traced back to the late 1970s and early 1980s, with the emergence of electronic music pioneers. Influenced by various genres like disco, funk, and rock, artists began experimenting with synthesizers, drum machines, and other electronic instruments to create a distinct sound. This marked the beginning of electronic dance music and its distinct subgenres.
One of the earliest and most prominent subgenres to emerge was Chicago house music. Originating in the city's underground clubs, DJs like Frankie Knuckles and Marshall Jefferson combined pulsating drum beats, soulful vocals, and synthesized sounds to create an energetic and infectious musical experience. This new form of music quickly gained popularity, and by the late 1980s, it had spread across the United States, Europe, and beyond.
Another significant development in the history of EDM was the rise of techno music in Detroit, Michigan. Influenced by the sounds of European synth-pop and electronic pioneers like Kraftwerk, artists like Juan Atkins, Derrick May, and Kevin Saunderson created a unique genre characterized by its futuristic sounds, relentless rhythms, and minimalistic approach. Techno music played a vital role in shaping the global electronic music scene and continues to be a prominent subgenre today.
As technology advanced, so did the possibilities within the EDM industry. The introduction of affordable electronic music production tools, such as MIDI controllers and digital audio workstations, democratized music production, allowing anyone with a computer and creativity to create their own electronic tracks. This accessibility contributed to the exponential growth of EDM, as a new generation of artists began experimenting with different styles and pushing the boundaries of the genre.
In recent years, EDM has experienced an unprecedented surge in popularity, reaching mainstream success and dominating festivals and club scenes worldwide. With its infectious beats, uplifting melodies, and energetic performances, EDM has become a global phenomenon, uniting people from all walks of life under one shared love for electronic music.
The historical background and origins of EDM have played a vital role in shaping the industry we see today. From its humble beginnings in underground clubs to its current position as a mainstream powerhouse, electronic dance music continues to evolve and captivate audiences worldwide.
Analysis of the growth of EDM festivals worldwide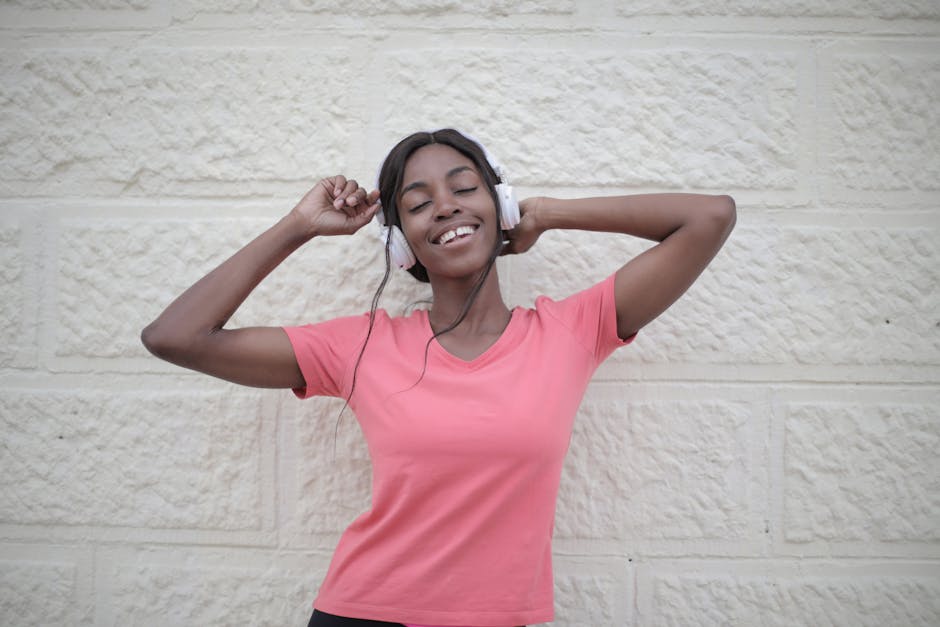 The electronic dance music (EDM) industry has experienced exponential growth over the past decade, with EDM festivals becoming increasingly popular worldwide. In this section, we will analyze the significant growth of EDM festivals and explore the reasons behind their widespread success.
1. Global Expansion of EDM Festivals:
One of the most apparent signs of the industry's growth is the increasing number of EDM festivals taking place around the globe. Traditionally held in countries like the United States and the United Kingdom, these events have now expanded to diverse locations, attracting massive crowds from all corners of the world. Countries such as Germany, Spain, Belgium, and the Netherlands have emerged as prominent destinations for EDM festivals, showcasing the international appeal and demand for this genre of music.
2. Rising Popularity and Growing Fanbase:
The undeniable popularity of EDM festivals can be attributed to the growing fanbase of electronic dance music. The youth demographic, in particular, has been drawn to the infectious beats and high-energy performances that have become synonymous with EDM festivals. With their emphasis on immersive experiences, pulsating music, and visual spectacles, these events have managed to capture the imaginations of music lovers worldwide.
3. Technological Advancements and Social Media Impact:
The advancement of technology has played a significant role in the growth of EDM festivals. With the rise of online streaming platforms, it has become easier for fans to discover new EDM artists and tracks. Additionally, social media has played a pivotal role in connecting audiences and creating a sense of community within the EDM industry. Platforms like Facebook, Instagram, and Twitter have allowed fans to share their experiences, build anticipation, and spread the word about upcoming festivals, further fueling their popularity.
With the continual expansion of EDM festivals globally, the industry shows no signs of slowing down. As the fanbase grows, and technology continues to advance, these events provide a platform for both established and emerging EDM artists to showcase their talents to a diverse and enthusiastic audience. The future of EDM festivals holds exciting possibilities, with new destinations, collaborations, and innovations paving the way for the continued growth and success of the industry.
The impact of technology and social media on the rise of EDM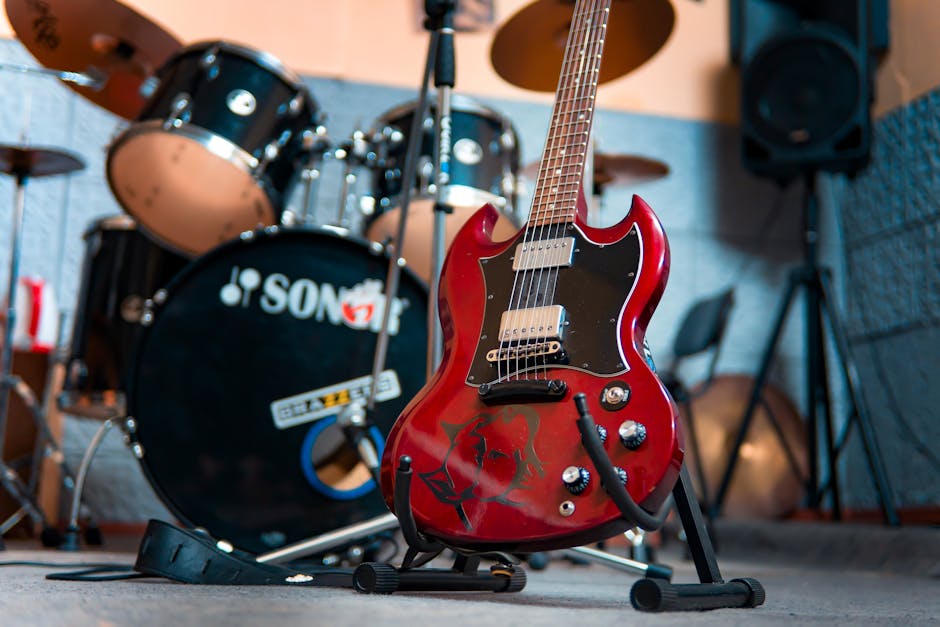 With the constant evolution of technology and the rise of social media platforms, the EDM Electronic Dance Music industry has witnessed unprecedented growth over the past decade. These advancements have acted as catalysts, transforming the way artists produce and distribute their music, as well as how fans consume and engage with EDM.
One significant impact of technology on the rise of EDM is the accessibility and affordability of music production tools. In the past, creating electronic music required expensive and complex equipment. Today, aspiring producers can access a wide range of software and hardware options that are relatively affordable yet still deliver professional-grade results. This accessibility has encouraged more artists to enter the industry, leading to an explosion of talent and creativity.
Furthermore, the advent of social media platforms has revolutionized the way artists connect with their audience. Through platforms like Instagram, Facebook, and Twitter, artists can cultivate a strong online presence, engage with fans directly, and build a loyal following. Social media allows artists to share their music, updates, and behind-the-scenes content in real-time, effectively breaking down the barrier between the artist and the fan.
Alongside social media, streaming platforms like Spotify, Apple Music, and SoundCloud have become instrumental in promoting and distributing EDM music. These platforms have revolutionized the way music is consumed, shifting the industry from physical album sales to online streaming. Artists can now reach a global audience instantly, allowing their music to spread rapidly and fostering a global EDM community.
Collaborations and partnerships have also become integral to the growth of EDM, thanks to technology and social media. Artists from different parts of the world can effortlessly collaborate on tracks, exchanging ideas and creating unique soundscapes. This cross-pollination of talent has resulted in innovative and diverse electronic music, pushing the boundaries of the genre.
Exploration of the EDM sub-genres and their individual growth
Electronic Dance Music (EDM) has witnessed exponential growth in recent years, not only in terms of its overall popularity but also in the diversification of its sub-genres. EDM lovers now have a wide range of options to choose from, each offering its own unique blend of sounds and vibes. In this section, we will explore five fascinating EDM sub-genres and highlight their individual growth in the industry.
1. Future Bass: Future Bass emerged in the early 2010s, combining elements of trap, pop, and bass music. With its uplifting melodies, heavy basslines, and catchy vocals, this genre quickly gained a loyal following. Artists like Flume, Marshmello, and Illenium have played a significant role in popularizing Future Bass, leading to its steady growth on streaming platforms and festival lineups.
2. Tropical House: Originating from the sandy beaches of tropical destinations, Tropical House is characterized by its laid-back and sunny vibes. Artists like Kygo, Thomas Jack, and Klingande are pioneers of this sub-genre, crafting tracks that evoke images of palm trees, warm sunsets, and ocean waves. Thanks to its popularity in beach clubs and mainstream radio, the Tropical House genre has seen significant growth, attracting a dedicated fanbase worldwide.
3. Tech House: Combining the grooves of house music with the energy of techno, Tech House has established itself as a dominant force in the EDM scene. This sub-genre often features infectious basslines, captivating percussions, and hypnotic melodies. Artists like Solardo, Fisher, and CamelPhat have been at the forefront of the Tech House movement, leading to its rapid rise in clubs and festivals globally.
4. Dubstep: Dubstep gained its foothold in the late 2000s, characterized by its heavy bass drops and intense electronic sounds. Artists like Skrillex, Zeds Dead, and Excision pioneered this genre, captivating listeners with their experimental and dynamic tracks. While Dubstep has seen a slight decline in mainstream popularity, it continues to thrive within its dedicated community and remains a vital part of the EDM landscape.
5. Melodic Techno: Combining the atmospheric sounds of techno with melodic elements, Melodic Techno offers a unique blend of deep, hypnotic grooves and emotive melodies. Artists like Tale Of Us, Stephan Bodzin, and Adriatique have pushed the boundaries of this sub-genre, attracting a devoted fanbase that seeks a more introspective and atmospheric listening experience. As the demand for deeper and more soulful electronic music grows, Melodic Techno has carved its place as one of the fastest-growing EDM sub-genres.
Each of these sub-genres represents the evolution and expansion of the EDM industry, offering listeners a diverse range of musical experiences. As artists continue to innovate and experiment, new sub-genres are likely to emerge, further enriching the ever-growing world of EDM Electronic Dance Music.
The role of DJs and producers in shaping the EDM industry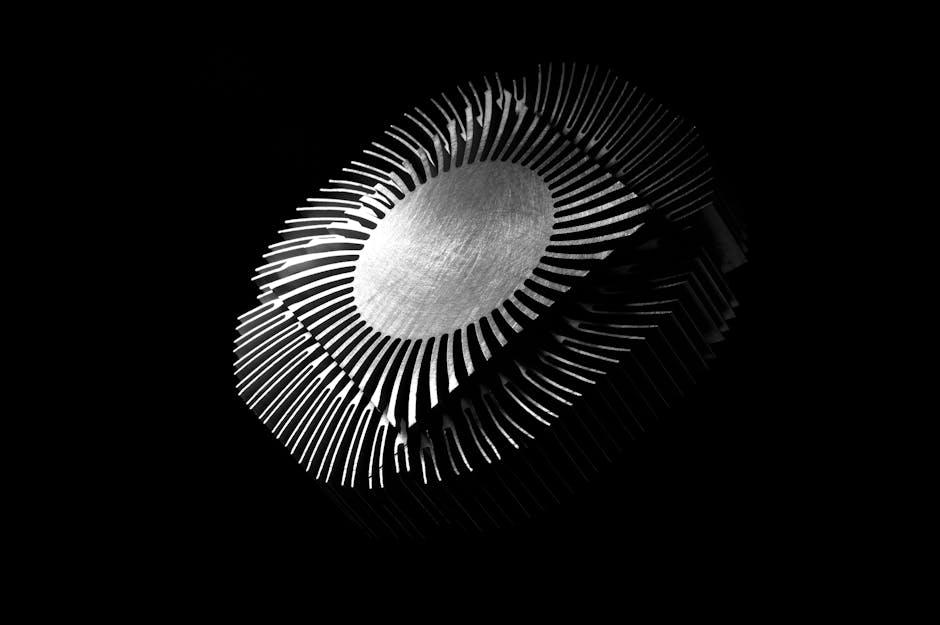 The EDM electronic dance music industry has experienced significant growth over the past decade, with the rise in popularity of festivals, clubs, and streaming platforms. At the core of this booming industry are the DJs and producers who play a vital role in shaping and defining the EDM genre.
DJs are the face of the EDM industry, constantly adapting their skills and techniques to keep up with the ever-evolving scene. They are not just music selectors but also perform live, creating an immersive experience for the audience. DJs have the power to energize a crowd with their carefully curated playlists, seamlessly transitioning between tracks and igniting a wave of euphoria.
Producers, on the other hand, are the masterminds behind the scenes. They are responsible for creating the infectious beats, melodies, and rhythms that drive EDM tracks. These talented individuals tirelessly experiment with different sounds, software, and instruments to push the boundaries of electronic music. Through their production skills, they can shape the overall sound and feel of a track, elevating it to new heights.
But the role of DJs and producers goes beyond just creating and performing music. They are influential trendsetters who have a significant impact on fashion, branding, and overall industry trends. Their unique styles and personas help create an immersive experience for fans, fostering loyalty and building a strong fan base.
Moreover, DJs and producers are not just confined to the studio or the stage. They actively collaborate with other artists, lending their expertise to reshape and reimagine established tracks. Remixes and collaborations have become a staple in the EDM industry, providing artists with a platform to showcase their skills and expand their reach.
The success and growth of the EDM industry can largely be attributed to the dedication and creativity of DJs and producers. Their ability to innovate and push boundaries has allowed the genre to transcend borders and become a global phenomenon. With their relentless passion for music, DJs and producers continue to shape the EDM industry, ensuring its vibrant and ever-evolving future.
Collaboration between EDM artists and mainstream musicians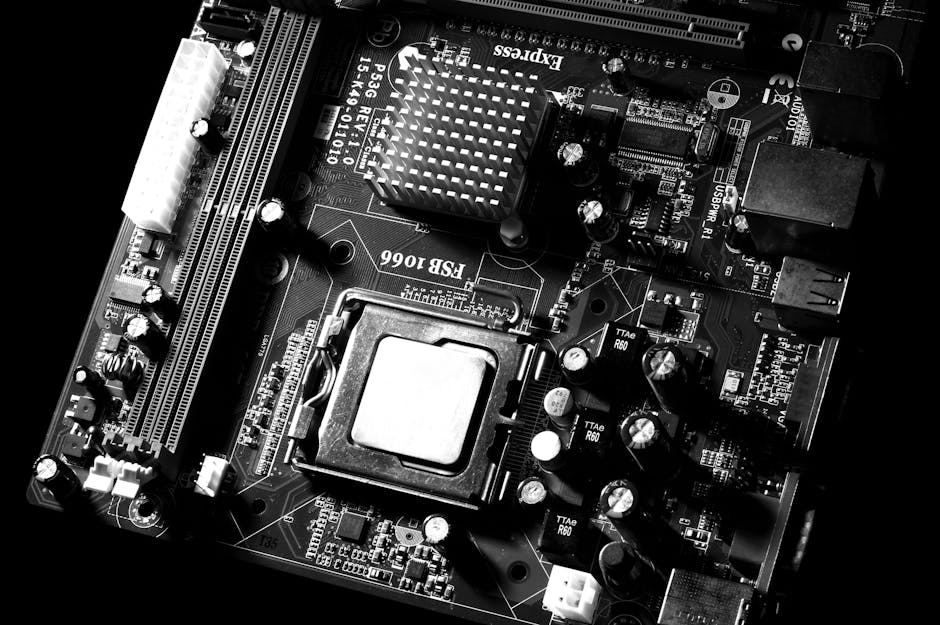 The EDM electronic dance music industry has witnessed a remarkable rise in popularity over the years. One of the significant factors contributing to this growth is the increased collaboration between EDM artists and mainstream musicians. This collaboration not only helps in diversifying the sound and style of EDM music but also plays a crucial role in expanding its reach to wider audiences.
EDM artists have started to join forces with mainstream musicians from various genres, including pop, hip-hop, and rock, to create innovative and captivating music that fuses their distinctive styles. This trend has led to the creation of unique and exciting tracks that attract both EDM enthusiasts and fans of mainstream music. These collaborations serve as a bridge between different genres, allowing artists to experiment with new sounds and break conventional boundaries.
Through these collaborations, EDM artists have gained access to a broader fan base that might not have been initially exposed to electronic music. Mainstream musicians bring their established fan following, which helps EDM artists in gaining visibility and introducing their music to a wider audience. This cross-pollination of fan bases creates a win-win situation for both parties involved, resulting in increased exposure and commercial success.
Moreover, collaborations between EDM artists and mainstream musicians often carry a certain level of prestige and credibility in the music industry. Mainstream musicians collaborating with well-known EDM artists recognize the influence and impact of the genre, and embrace the opportunity to explore a different style of music. This mutual respect for each other's artistry strengthens the reputation of EDM music and elevates its position in the mainstream music landscape.
The rise in collaboration between EDM artists and mainstream musicians has also contributed to the growth of live EDM performances and festivals. By featuring both EDM and mainstream artists on the same stage, these events attract a diverse audience, bringing together fans from various music backgrounds. The energy and excitement generated by these performances further solidify the position of EDM in mainstream entertainment and provide a platform for showcasing the genre's immense talent.
As the EDM industry continues to flourish, collaboration with mainstream musicians will remain a prominent feature. These partnerships not only bring fresh perspectives and new sounds to the table but also contribute to the growth and evolution of both EDM and mainstream music. By breaking down genre barriers and reaching broader audiences, such collaborations create a dynamic and vibrant music landscape that ensures the continued success of the EDM industry.
The influence of EDM on fashion, art, and popular culture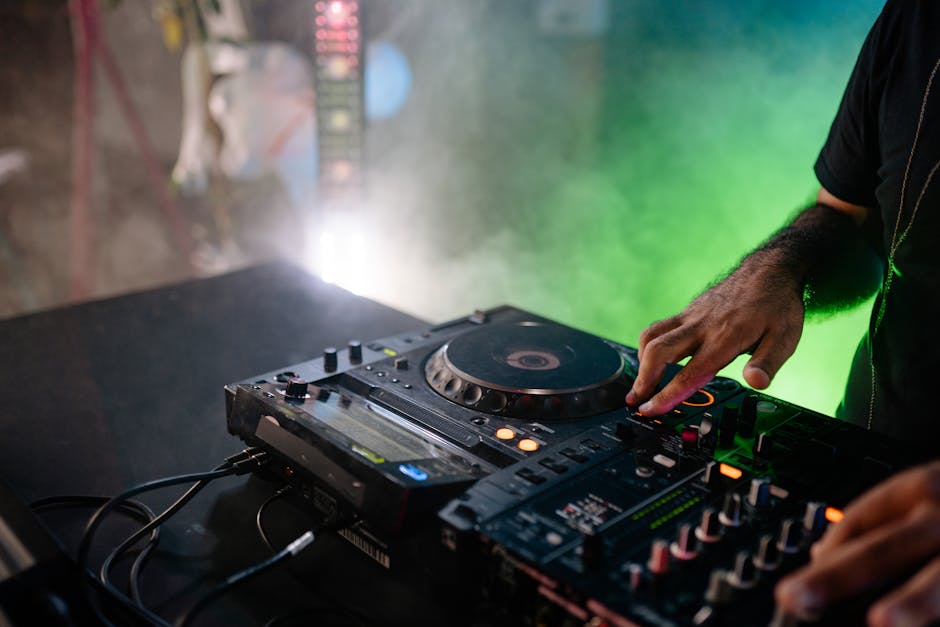 EDM Electronic Dance Music, commonly known as EDM, has grown exponentially over the past decade, not only in terms of its popularity but also in its influence on various aspects of our lives. One area where the impact of EDM is particularly evident is in fashion, art, and popular culture.
The vibrant and energetic nature of EDM has revolutionized the fashion industry, giving rise to a distinct style that is now associated with the genre. Festival fashion, characterized by vibrant colors, flashy accessories, and daring outfits, has become a popular trend inspired by the EDM scene. From neon bodysuits and kaleidoscopic leggings to glittery face paint and futuristic accessories, festival-goers now embrace these fashion trends as a way to express their love for EDM.
Moreover, EDM has not only influenced fashion but has also become a source of inspiration for various forms of art. Visual artists have found new ways to capture the dynamic and euphoric essence of EDM through their creations. From colorful and abstract paintings to immersive light installations and digital art, the visual representation of EDM has become synonymous with its pulsating beats and electrifying energy.
Furthermore, the influence of EDM extends beyond fashion and art, permeating popular culture in numerous ways. EDM festivals have become a hotspot for celebrities, influencers, and artists alike, with many using these events as a platform to connect with their fans and promote their work. It is not uncommon to see collaborations between EDM artists and mainstream musicians, resulting in chart-topping hits that blend different genres and appeal to a wider audience.
EDM has also made its way into movies and television shows, with its infectious soundtracks often setting the mood for exhilarating dance sequences or high-energy moments. The genre's popularity has even inspired the creation of EDM-themed video games and virtual reality experiences, providing fans with an immersive and interactive way to engage with their favorite music.
The economic aspects of the EDM industry, including record sales and streaming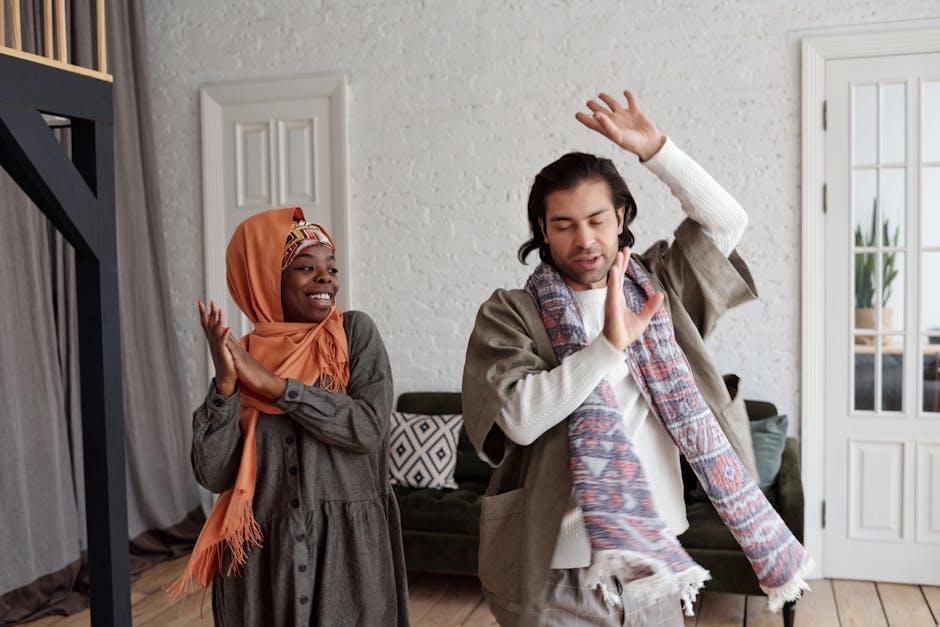 The EDM electronic dance music industry has not only captured the hearts of music lovers worldwide but has also experienced substantial growth in terms of its economic impact. One of the key indicators of this growth is the record sales and streaming revenue generated by EDM artists and labels.
In recent years, EDM has gained significant popularity, leading to an increase in album sales and digital downloads. This surge in demand has been driven by the genre's catchy beats, infectious melodies, and high-energy performances that resonate with a wide range of audiences. EDM artists, such as Avicii, Calvin Harris, and Martin Garrix, have achieved remarkable success, topping charts and accumulating millions of album sales.
However, the consumption of music has shifted predominantly towards streaming platforms in recent years. This shift has allowed EDM to reach an even broader audience, enabling fans from all corners of the world to access and enjoy their favorite tracks at any time. Streaming platforms like Spotify, Apple Music, and SoundCloud have become essential partners for EDM artists and labels, as the revenue generated from these platforms contributes substantially to their overall income.
Additionally, the rise of live streaming events and virtual concerts has further boosted the economic potential of the EDM industry. With the advent of technology and the current global pandemic, artists and promoters have found innovative ways to bring the live music experience directly to fans' homes. Virtual concerts and livestreamed DJ sets have not only provided a source of entertainment for audiences but have also presented fresh opportunities for artists to generate revenue through ticket sales and sponsorships.
Furthermore, the EDM industry has proven to be a catalyst for various businesses and sectors, including event production, marketing, and merchandise. EDM festivals and events, such as Tomorrowland, Electric Daisy Carnival, and Ultra Music Festival, attract millions of attendees, generating substantial revenue for local economies and businesses. These events serve as a platform not only for artists but also for brands and sponsors, who are eager to tap into the immense reach and influence of the EDM audience.
In conclusion, the economic aspects of the EDM industry are thriving due to a combination of record sales, streaming revenue, virtual concerts, and the positive impact on associated businesses. As the genre continues to evolve and captivate audiences worldwide, it is expected to further fuel economic growth, providing new opportunities for artists, labels, and businesses alike.
Night Tales And Empire Collaborate On New Song 'DWYW (Do What You Want)'
In the world of music, collaborations between artists and record labels are often highly anticipated and widely celebrated. They bring together the unique talents and creative energies of different individuals and organizations, resulting in groundbreaking music that captivates audiences around the globe. On December 8, 2023, Night Tales, the critically acclaimed Australian electronic duo, announced their exciting partnership with EMPIRE, an independent record label known for its innovative approach and commitment to artist development. This collaboration is set to produce a crossover single titled 'Work It Out,' featuring the talented Champion DI. Fans and music enthusiasts alike are eagerly awaiting the release of this highly anticipated track, which promises to be a fusion of Night Tales' signature electronic sound and Champion DI's mesmerizing vocals.
With Night Tales' unique blend of electronica, disco, and synth-pop, combined with Champion DI's soulful voice and captivating stage presence, fans can expect a musical experience like no other. This partnership between Night Tales and EMPIRE is not just a collaboration; it is a coming together of two creative powerhouses, each bringing their unique strengths and talents to the table. The announcement of this collaboration has sent shockwaves through the music industry, with fans and critics alike buzzing with excitement about the potential of this dynamic partnership.
As the release date of "Work It Out ft. Champion DI" approaches, it is worth exploring the significance of this collaboration, the impact it may have on Night Tales' career, and the potential for future creative endeavors that may arise from this partnership. Listen it first HERE!
The Rise of Night Tales
The story of Night Tales is a testament to the power of passion and dedication. Originally hailing from Australia, the duo, consisting of Kamaliza and Third Floor, came together with a shared love for music and a desire to push the boundaries of electronic music. Their journey began in the vibrant music scene of Sydney, where they honed their skills and crafted their unique sound.
With their debut single, 'Move You,' Night Tales caught the attention of both critics and fans alike. The track showcased their ability to seamlessly blend elements of house, pop, and electronica, creating a sound that was both infectious and emotionally resonant. The success of "Move You" paved the way for their subsequent releases, propelling them to new heights within the industry.
As Night Tales started gaining traction, their music began to transcend borders, reaching audiences around the globe. Their captivating live performances, characterized by pulsating beats and mesmerizing visuals, captivated crowds and solidified their reputation as a must-see act. Their energetic stage presence and ability to connect with their audience on a deep level set them apart from their peers.
About EMPIRE
Founded in 2010 by Bay Area native Ghazi, EMPIRE is currently leading through its innovative approach to the digital music era across its label, distribution and publishing arms. With its focus on early stage artist development, the San Francisco based company has been instrumental in launching the careers of multi-platinum, Grammy Award winning artists such as Kendrick Lamar, Yung Bleu, Fireboy DML, and Anderson.Paak.
As Night Tales continues to make waves globally, their influence on the electronic music landscape is undeniable. Their ability to seamlessly blend genres, their unique approach to storytelling through music, and their captivating live performances set them apart as true innovators in the realm of urban electronica. With their upcoming single and future releases, Night Tales is poised to solidify their status as pioneers in the industry and leave an indelible mark on the world of music.
The post Night Tales And Empire Collaborate On New Song 'DWYW (Do What You Want)' appeared first on EDMTunes.
—————————–
By: Oscar Yerushalmi
Title: Night Tales And Empire Collaborate On New Song 'DWYW (Do What You Want)'
Sourced From: www.edmtunes.com/2023/12/night-tales-and-empire-collaborate-on-new-song-dwyw-do-what-you-want/?utm_source=rss&utm_medium=rss&utm_campaign=night-tales-and-empire-collaborate-on-new-song-dwyw-do-what-you-want
Published Date: Fri, 08 Dec 2023 14:32:05 +0000
Did you miss our previous article…
https://mansbrand.com/sxm-festival-2024-lineup-announced-prepare-for-a-week-of-electronic-music-bliss/
SXM Festival 2024 Lineup Announced: Prepare for a Week of Electronic Music Bliss
The highly anticipated SXM Festival, scheduled for March 11 – 18 in Saint Martin, unveils its star-studded lineup. This year's edition promises a week of unparalleled electronic music bliss against the backdrop of the stunning Caribbean landscape.
Organizers have curated a diverse and dynamic lineup that spans the spectrum of electronic music genres. From techno to house, the SXM Festival 2023 lineup is set to deliver an unforgettable experience for music enthusiasts.
The first wave of acts announced includes some of the biggest names and rising stars in the electronic music scene. Brace yourselves for incredible performances by techno creator Kevin Saunderson, house mainstay Loco Dice, Israeli producer Adam Ten, British duo Eli & Fur, German legend Anja Scheider and many more. The event will also feature a sunrise event curated by the enlightening, Anjunadeep.
The festival promises an immersive experience, combining world-class music with the breathtaking beauty of Saint Martin. As the beats pulse through the Caribbean air, attendees will find themselves lost in the rhythm, surrounded by like-minded individuals.
Since 2016, SXM Festival has firmly established itself as a must-attend event for electronic music aficionados. Every year, it draws global attention to the Caribbean as a destination for cutting-edge music experiences. With its carefully curated lineup, the 2023 edition is shaping up to be the most memorable yet.
Get ready to dance under the Caribbean sun, feel the sand beneath your feet, and lose yourself in the beats of SXM Festival 2023. Tickets are on sale now, and anticipation is building for what promises to be an unforgettable week of music, unity, and pure electronic bliss.
Cover photo credit: @offbrandproject.
The post SXM Festival 2024 Lineup Announced: Prepare for a Week of Electronic Music Bliss appeared first on EDMTunes.
—————————–
By: Pola Bunster
Title: SXM Festival 2024 Lineup Announced: Prepare for a Week of Electronic Music Bliss
Sourced From: www.edmtunes.com/2023/12/sxm-festival-2024-lineup-announced-prepare-for-a-week-of-electronic-music-bliss/?utm_source=rss&utm_medium=rss&utm_campaign=sxm-festival-2024-lineup-announced-prepare-for-a-week-of-electronic-music-bliss
Published Date: Fri, 08 Dec 2023 14:29:06 +0000