It's official. Wearing stylish boots for men guarantees you success and luck with the ladies.
Well, not exactly – but they certainly increase your chances.
According to a 2016 study conducted by GQ Magazine:
76% of women think that casual boots are the sexiest shoes a man can wear on a first date.
Which is all well and good – but that doesn't mean a guy can just throw any pair of boots on and instantly look like the man of his woman's dreams. If it were that easy, we'd all be celebrating, gents.
The tricky part of wearing boots is knowing when and where they are appropriate.
Do you wear them with a suit?
Are there any jeans to avoid when wearing boots?
Can you wear boots with shorts? (Simple – never in a million years.)
To look your best in stylish boots for men, you need to know exactly how to pull them off and what style faux pas you should avoid at all costs. I've got you covered – click here to download the official RMRS Boot Buying Guide companion infographic.
Guess what – that's where I come in.
Sit back, relax, and take note – my Ultimate Boot Buying Guide is going to be your fast track ticket to boot wearing mastery.
Let's get started.
Click Here To Watch The Video – Boot Buying Guide (2020) Ultimate Guide To Styles & How To Wear
Today's article is sponsored by the guys over at Thursday Boots. Seriously, gents – if you want an awesome pair of stylish boots for men with guaranteed quality and the RMRS seal of approval, then check out Thursday Boots' stylish men's boots. After all -you spend over 70% of your day in your footwear, so why settle for anything less than the very best?
Thursday Boots give you the highest quality USA bovine leather and unbeatable Goodyear Welt Construction. Click here to discover Thursday Boot's collection of comfortable, durable, and versatile boots, plus get free shipping & returns!
1. History Of Men's Boots
12,000 – 15,000 BC
Who would have thought that we'd still be wearing clothes today that our ancestors were wearing over 10,000 years ago? That's crazy!
According to historians, the oldest known depiction of boots can be seen in a cave painting from Spain. After careful inspection – historians concluded that a man could be seen wearing boots of skin, like a prehistoric version of the modern leather boot.
Even cave dwellers understood the importance of wearing stylish boots for men!
16th -18th Century
Pre-history is fascinating but let's be honest – the boots worn by those long-gone ancestors were likely very different to what we wear today as modern men.
So let's look at a slightly more modern form of history.
Within the 16th Century, men wore thigh-high boots of brown leather. These high boots of soft, perfumed leather were worn to meet upper stocks and gradually evolve into the early seventeenth century's cavalier boot style. 
Widely recognized as the first military boot, the high-legged cavalier boots were worn by soldiers and became one of the first examples of a regimental uniform within Europe.
As fashion developed, so did the purpose of the cavalier boot. For 18th Century higher-class gentlemen, the sport of riding became a popular pass-time, and the high cavalier boot developed into a softer and closer fitting "jockey" style boot designed to be worn on horseback. 
19th Century
As the years progressed, the boot was more popular than ever.
In the 19th Century, Beau Brummel (considered the first 'Dandy') was known to wear "top boots and buckskins".
As fashion shifted, so did the shape and design of the boot. The Wellington Boot – developed by the Duke of Wellington in 1817 – dominated menswear in the first quarter of the nineteenth century. 
The Blucher style of the boot had the most recognizable impact on what would become the modern boot. The basic laced-front style that The Blucher adopter would prove to be popular in modified forms to this day and has served as the basis of the modern high-top sneaker, hiking boot, and combat boot.
However, it was not until the late 19th Century that boots reached the peak of their popularity. A desire for greater comfort and practicality in footwear for both men and women became apparent and was aided by technological advances like sewing machines and vulcanized rubber.
The Wellington's popularity died out in Britain but managed to survive in the United States – as the main contributor to the cowboy boot's development.
Believed to have originated in Kansas – the Cowboy Boot is considered a combination of the Wellington and the Mexican vaqueros' high heeled boots.
In the United States, the Hessian continued to be worn and can be seen in photographs of the outlaw "Billy the Kid" from the 1870s.
20th Century
In the first half of the 20th Century, boots returned to their functional role and were traditionally used within the military through 2 world wars. 
As 1950 hit,  boots then reemerged as an important element in 'young fashion'. Trends arose within youth culture, and boots played a big role in self-expression. 
During this time, elastic side boots became trendy as modern versions of the nineteenth-century originals. However, to add a bit of 50's flair, a higher heel and a pointed toe were added, worn with slim-fit trousers.
Sound familiar? They should – after all, these were the original Chelsea boots.
2. What Makes A Good Quality Boot?
What we've learned so far is that men have been wearing their boots in different ways for the last 15,000 years.
Good news, gents – history has been a big help for 21st-century cordwainers.
It's now easier than ever to break down the features of a great stylish boot for men into 4 key categories:
Sole
Welt
Materials
Style
What's more? In this ultimate guide, I'm going to break out each of these for you and explain exactly what you need to look for when buying your own pair of stylish men's boots.
Sole
It's a fact – the sole of a boot is just as important as the material the boot is made from.
Why? It's simple – the shoe's sole is the part that will take the most beating on a day to day basis.
Typically, leather or a synthetic material like rubber will be used to make a shoe's sole. Both of these have their advantages and disadvantages – it's really up to you to decide which style of the sole will best suit your own personal needs.
Starting with the leather sole, the key advantages of this style are:
The comfort of a sole that will adapt to the way you walk.
The breathability that a leather sole offers – which is essential when considering the health of your feet.
A heightened elegance in appearance. Leather soles both look and feel classy to wear!
The fact that leather soles can be easier to resole than plastic or rubber soles.
Sustainability in the sense that a natural material should last a long time and can be replaced.
The variety offered by leather means that not all leather soles are the same as one another.
However, with all advantages come disadvantages. Leather soles are no different, with their disadvantages being:
Their slippery surface – new leather soles are smooth, meaning you can easily slip and slide. Note: Some leather-soled shoes are Butyl-Treated: Butyl is a chemical used in making rubber, which also adds stickiness to the shoe and improves grip.
A lack of durability – rubber is harder wearing than leather. It's a fact, gents.
A lack of water resistance – unlike rubber soles, they do not have a waterproof barrier between your foot and the ground.
Lack of cushioning – Leather is nice and soft and offers some cushioning. However, natural materials aren't thick, so the space between the ground and your foot is decreased when wearing leather soles.
The opposite of a leather sole is one that is made of synthetic materials like rubber. These have their own advantages:
A greater range of different qualities when compared to leather.
The ability to offer a more lightweight feel and higher levels of breathability.
Thanks to the ease of production, they're also cheaper to purchase and thus cheaper to replace.
Unlike some leathers, rubber soles are washable and can be wiped clean without fear of chemical damage.
However, with this cheaper man-made design, there are also many disadvantages to synthetic soles:
A typically lower quality material means less longevity of use.
They can look 'cheap' in comparison to more expensive soles – devaluing your overall style.
Fabric soles are less likely to be waterproof and are certainly less durable than leather soles.
Faux leather, or PU leather, is not as durable as real leather. However, it will be more durable compared to bonded leather.
Welt
For those not in the know, a boot's 'welt' is where the outsole attaches to the rest of the boot. All boots have a welt – however, there are a few different constructions that a cordwainer can choose from when making footwear.
Goodyear Welt:  
A Goodyear welt is a strip of leather, rubber, or plastic that runs along a shoe outsole's perimeter. The basic construction involves stitching to secure the welt to the upper and a strip of pre-formed canvas that runs all around the bottom.
A boot that features a Goodyear Welt has many benefits. These include the ability to re-sole the shoe regularly, the molding nature of the cork filler (molds to the shape of your foot), and the increased ventilation allowing air into and out of your boot.
Goodyear Welts are relatively waterproof – but I wouldn't go as far as to suggest swimming in them.
Storm Welt (Also called the Norweigen Welt)
The Storm Welt leverages a very similar construction to the Goodyear Welt. However, it utilizes a slightly different design that allows the welt to bend upwards and around the sole – allowing more of a seal to be created between the upper and midsole.
The main benefit of this being an enhancement in the design's waterproofing. Again – would I suggest going for a swim in your boots? Absolutely not. However, a Storm Welted shoe could certainly handle a few deep puddles without much trouble.
Blake Stitch:
A Blake Stitch is a welt that utilizes the "single stitch" method.
Basically, the shoe's upper is folded underneath the insole, and then stitching is applied with a single thread to connect the layers of the boot's sole.
Typically, a Blake Stitch welt makes it harder to replace the boot's sole when it wears out and becomes damaged. However, on the plus side, the lighter construction of a single stitch means a boot that utilizes it is far lighter and flexible in design. This makes the Blake Stitch ideal for slimmer boots intended to be worn in more formal settings.
A Glued Sole:
The simplest (and possible least favorable) of welt designs in the glued sole.
Regarding durability, a glued sole is not as strong as a Goodyear Welt, Blake Stitch, or Storm welt. Due to the welt's simplicity, it is cheap to manufacture and is therefore used on cheaper boots and shoes.
What's more – a glued sole can not be replaced. If the sole of a glued boot is damaged, then the boot is a right-off. I would always recommend ensuring your boots feature a strong, high-quality welting method rather than the cheaper glued option for longevity's sake.
Materials
As with any item of clothing, stylish boots for men should be made of top quality materials. In the case of boots – that means sturdy, high-quality leather.
A good rule is to aim for the highest grade leather that you can afford. The higher the grade, the pricier the boot – however, genuine leather should be considered a minimum.
For those unsure of what I mean by Leather Grades, here's a quick breakdown of the different levels of quality leather:
Full-grain – thick and rugged leather that hasn't been sanded down or buffed
Top-grain – leather with a split layer with imperfections buffed away
Genuine – leather that has had an artificial grain (or texture) applied to its surface
Bonded – a mixture of leather scraps bonded together with synthetic materials
Unless you really have to, I'd advise you never to opt for synthetic leather. Real leather is tougher and will last longer if properly cared for. Synthetic leather will also reduce your boot's ability to breath – trapping moisture between your foot and the surrounding boot.
It's also vital to remember that any leather, regardless of quality or grade, requires quite specific care to ensure your boots' longevity. To get the most out of your leather boots, I would advise that you:
Clean your boots after every use.
Polish the leather every week.
Condition the leather every 10 days.
Doing this will make the leather last longer and stay strong. Remember that leather is skin! What happens to unmoisturized and uncared for skin? It cracks and wrinkles, leaving an old and worn-out aesthetic. The same thing will happen to leather boots, gents – so keep up a regular 'boot care' routine just as you would a regular skincare routine.
Style
Guys, it doesn't matter if your boots are the highest quality shoes in the world – if they're ugly and lacking in style, then they just aren't gonna make the cut.
I would advise you to avoid 'fad' styles and stick to the timeless classics to guarantee this. Patent Leather Cuban Heels might have looked great in the 70s, but they're not exactly the sort of boot a man could wear with masculinity in the 21st century.
Instead – go for the tried and tested classics.
Military lace-ups or Chelsea boots are great timeless options. Both of these boots can be worn casually and dressed up and look just as stylish now as they did 20, 30, or even 40 years ago.
On a practical level, it's also important that stylish boots can be worn all year round. After all, what's the use in spending your hard-earned cash on boots that can only be worn during a few months of the year?
With that in mind, there are a few things you should try to avoid when buying a pair of stylish boots for men.
Fur-lined boots are great for colder weather but useless in the summer months. If a boot has fur lining the inside of the shoe, there's no way that it can be worn in hot weather. Imagine the foot sweat, gents – no one wants their feet to stink on a first date.
Equally, thinner materials like suede won't work in wet and cold weather.
My advice would be to opt for an evergreen boot – made from waterproof leather without any material lining the inside. A boot like this will be thin enough to wear in the summer while also protective enough to keep your feet warm and dry when the temperatures drop.
3. How Do You Style Men's Boots?
With A Suit And Tie
First and foremost – when wearing boots with a suit, avoid 'black tie' suits. Tuxedo and black tie events strictly call for formal shoes as boots look too casual for super formal events.
At the end of the day, gents – you will look plain weird wearing boots with a tux. Instead, avoid boots altogether and opt for black oxford shoes.
When wearing boots to work – ensure they are well polished and shiny. This will complement the clean-cut look of suit pants. After all, well-polished shoes look professional and demonstrate to your employer that you put effort into crafting an appropriate appearance for work.
As with any shoe – always ensure suit pants are the correct length. Ankle-swingers look ridiculous when wearing boots as they would when wearing shoes.
Bulky soles and thicker-looking boots will heavily contrast the tailored look of a suit. This is a bad thing – your outfit will look mismatched and your stylish boots for men won't look all that stylish anymore!
As a good rule of thumb, always opt for leather when wearing boots with a suit. Suede boots are fine for everyday wear but are a bit too casual for a suit.
With Smart-Casual Outfits
For smart casual – boots best compliment a pair of plain dark jeans.
When wearing jeans with a blazer and shirt, boots will help balance the outfit, whereas trainers will make it look too formal.
Equally, you should never wear dress shoes with jeans as this will do the opposite and make your outfit too formal looking.  Boots provide a good alternative to this.
A good rule is that jeans should be straight/slim-straight cut when wearing boots. Baggy jeans look too informal for smart-casual events, whereas skinny jeans never look good on a man (ever!).
Slimmer straight cut jeans compliment boots as they have a similar cut to suit pants but look less formal.
A smart casual dress code can call for either leather or suede boots. Leather is a good option for black/grey jeans (this is simply because darker colors suit the leather's shine). In contrast, Suede is good for blue jeans (mid-blue, not light blue) as suede is a 'fresher' looking material.
Finally, both leather and suede boots can be worn with chinos. This will give a more formal aesthetic over jeans as chinos are a kind of step-up in formality. When thinking chinos, the best boots to wear are chukka boots due to their heightened formality.
Lace-ups are more suited to jeans as they give off a slightly more casual aesthetic.
With Weekend-Casual Outfits
For the most part, lace-up boots are great weekend wear. They are robust and hard-wearing, which makes them great for the outdoors.
We all know what a weekend trip with the kids can be like – so if they get muddy, you'll be glad to know it won't ruin them. In fact, some people like the look of 'worn' boots that show a bit of wear and tear.
If adventuring solo or with the kids is your thing, lace-ups with a thicker sole should be your go-to boot.
The thicker soles will manage mud and harsh ground well and provide you with the necessary traction.  Typically, the laces travel all the way up the boot which provides better security while on the foot.
For the best style, pair your lace-up boots with lighter jeans for a great 'country' look.
In this instance, it's best to opt for straight-leg jeans. A straight cut is still stylish without being too formal.
It's also important to note that lighter color jeans are the least formal jean style (think light and washed out blues).
Wearing lace-up boots with light jeans is a timeless look and is a great way to wear stylish boots for men.
4. What Are The Different Boot Styles?
Before we get into individual styles, let me introduce you to the official RMRS Formality Scale.
When we think of boots, we can categorize them within one of the three formality indicators:
Casual Boots – can be worn with jeans, chinos, and trousers.
Business Casual – boots that are more suited to a relaxed working environment where a 'business' dress code isn't required.
Dress Boots – boots more appropriate in offices where a suit and tie are required.
Unfortunately, buying a pair of stylish boots for men that can adapt to all three levels of formality is impossible. As such, you guys must have a great understanding of lots of different styles so you can make a more informed decision when it comes to purchasing stylish boots for men.
With that in mind, here's the RMRS definitive list of boot styles:
Chelsea Boots
Description:
A close-fitting, ankle-high boot.
Features an elastic side panel.
They often have a loop or tab of fabric on the back of the boot.
This allows the boot to be pulled on.
 Materials:
Leather.
Suede.
Faux Leather.
Strength:
The leather is sturdy but not suited to outdoor adventuring.
Suede will ruin when wet and will tarnish easily.
Colors:
Leather – Brown or Black.
Suede – Broad color pallet. Often features pastel colors for summer.
Wear with:
Chelsea boots are the best boot to wear with a suit.

Slimmer design is sleek and classy.
Easily shined and polished – no laces breaking up the leather.
Options for cap toe/wing-tip style to vary formality.

Chelsea boots can easily be dressed down.

Chelsea boots can be worn with jeans and chinos.
Can offer a 'retro' look when paired with rolled-up hems.
Option for suede to create an informal look – strictly for dry climates.
Moccasin
Description
Typically made of deerskin or other soft leather.
The whole boot is made of one piece of leather stitched together at the top.
Sometimes features a vamp (an extra piece of material that makes up the boot's top).
Materials
Softer brushed leather.
Less commonly – regular leather.
Strength
Softer leather can be weak.
Easily tarnished.
They have more of a fabric feel than a sturdy leather feel.
Colors
Traditionally tan color.
Moccasins are commonly colored in earth tones.
Wear with:
They should only be worn informally.

Wear with jeans and a t-shirt.
Suited to weekend day outfits.

Not suitable as occasion wear.

Avoid chinos – too formal for the moccasin.
Moccasins do not look good with a suit.
Equally, they do not look good in smart casual setting.
Chukka Boots
Description
Ankle-high leather boots.
They usually feature leather or rubber soles.
Open lacing with two or three pairs of eyelets.
The name 'chukka' possibly comes from polo, where a chukka is a period of play.
"Chukka boot" refers to a form of desert boots originally worn by British soldiers in the Western Desert Campaign of World War II.
Strength
The Chukka boot has an 'outdoors' design.
Not a hiking boot as it simply isn't durable enough.
Will withstand some rougher terrains if cared for well.
Colors
Chukka boots come in most standard leather colors.
However, Suede Chukka boots offer a wider range of colors.
Wear with
Doesn't look out of place in a relaxed office environment.
Chukka boots suit both jeans and chinos.
Opt for jeans, shirts, and blazers for smart-casual environments.
Pairs well with jeans and a t-shirt/jumper at the weekend.
Never wear with a suit and definitely never a tux.
Double Monk Boots
Description
A style of dress boot with no lacing.
Multiple buckles secure the boot to the foot.
They are moderately formal boots: less formal than a full Oxford shoe but more formal than Chelsea Boots.
Colors
Wear with
A potential smart-casual boot.

A better option than wearing dress shoes (oxfords) with jeans
Bridges the gap between formal footwear and casual style
Stick to darker jeans – never light blue

Formal enough to wear with a suit

The best boots to wear in a business environment.
Double Monk boots are not appropriate for a tuxedo.
Wingtip (Brogue) Boots
Description
The wingtip boot is a style of low-heeled boot.
Their design features decorative perforations (or "broguing").
Full brogues (also known as wingtips) feature a pointed toe cap with extensions (wings) that run along both sides of the toe.
Materials and color
Most commonly seen in brown leather.
Black and oxblood leather are other options.
Strength
Brogue boots were first utilized as outdoor footwear.
Often seen as hunting attire in Great Britain.
For a sturdier design opt for Brogues with a thick sole.
Wear with
Appropriate with a suit (avoid black) and with casual wear.
Particularly good for darker jeans – avoid wearing lighter jeans.
Less formal than a monk strap boot, so better for smart casual.
A grey or navy suit – the more textured, the better.
Never a tux – wingtips just aren't formal enough.
Combat Boots
Description
Within the military, combat boots are standard issue footwear for soldiers.
As functional boots, they are not appropriate for parades and other ceremonial duties.
Modern combat boots provide awesome grip and stability.
Traditionally, combat boots utilize waterproofed leather.
Materials
Made from hardy leather.
A high shine leather isn't necessary – it's all about the boot's durability, not the aesthetic.
Waterproofed leather is a necessity for modern combat boots.
A rubber sole combat boot is more typical than a leather sole.
Strength
Soldiers wear combat boots while in the field of battle.
Can cope with hiking, climbing, and running on any terrain.
Colors
They feature mostly earth tones and shades of black.
The camo effect is also popular due to the boots' military heritage.
Wear With
It isn't appropriate to wear combat boots to a special occasion.
However, it is appropriate to wear combat boots with jeans at the weekend.
Any color jeans in a straight/slim-straight cut are acceptable.
Hiking Boots
Description
Hiking boots protect the feet on long hikes and are essential carry for any hiker going on a long trip.
Hiking boots give ankle support and are fairly stiff as a result of this.
Subcategories
Trail shoes.

Made for hiking in dry climates, on well-established rocky paths. Suited for hiking during the day.

Trail hikers.

Ideal for wearing on muddy paths. They are considerably lighter than other hiking boots. However, they are still very sturdy and waterproof. These boots allow more ankle protection against the elements in comparison to trail shoes.

Mountain walking or hiking boots

Designed for hiking on mountains. They are powerful, have great durability, and leverage stiff soles to help support the feet and ankles on rough terrains.
Strength
Ideally, hiking shoes should be waterproof but also breathable.
Typically, the soles of these boots will be shock absorbant to provide cushioning for the feet.
The insole of hiking boots should mold to the shape of the wearer's foot over time.
Colors
They can come in an array of colors.
Usually found in earth tones with an accent brighter color for visibility – sometimes featuring high visibility strips.
Wear With
These boots serve one purpose – to wear with hiking gear.
Consequently, I would advise that you do not wear these shoes with any other outfit – they are hideous shoes.
Wellington Boots
Description
The Wellington boot was originally a type of leather boot. (knee high, black leather riding boots – Think Han Solo)
They were first popularized by Arthur Wellesley, 1st Duke of Wellington. This is where the name originates.
The "Wellington" boot became a common example of practical footwear for the middle class in the early 19th century.
In more modern times, the name has come to mean a waterproof boot made of rubber.
Wellington Boots are great protection against mud and water that might ruin clothing.
Materials
Traditionally made of hard-wearing leather in the 19th century.
Modern Wellington boots utilize a rubber design.
Formality
These boots are not at all formal.
Instead, Wellington boots suit extremely muddy conditions.
Not a fashion item – they are technical shoes.
Strength
These shoes are solid as their rubber construction is very hard-wearing.
Easily wiped clean and require little maintenance.
All rubber design makes them cheap but strong.
Colors
Found in any color.
All rubber design makes printing patterns on the boot easy for manufacturers.
There are no limitations to the colors and designs available.
Wear With
Any outfit where you don't want to get your clothes wet and dirty.
They can be a good way of commuting in bad weather.
Just make sure to put formal boots on when at work!
How To Wear Stylish Boots For Men
In 2020 it's easier than ever to buy an awesome pair of stylish boots for men. However, it's important that you consider how you want to wear your boots before you buy them.
Every boot has a different purpose and a different set of styling rules to follow.
As such, knowing the specifics of men's style when it comes to stylish boots for men is important.
Moreover, understanding when and how to wear particular boot designs will help to set you apart from other men and truly present you as a classy and well-dressed individual.
In conclusion, it's probably best that you own a few pairs of stylish boots for men so that you can swap and change them out to suit whichever situation you're in.
Ultimately, that decision is up to you. Just ensure that whatever you wear on your feet is both timeless and well made so you can make the most out of the footwear you spend your hard-earned cash on.
Guess what – stylish boots for men really do make you more attractive! I explain how in The Boots Effect: Why Boots Make Men More Attractive.
The post Best Men's Boots Buying Guide (Leather Boots, Chelsea and Chukka) appeared first on Real Men Real Style.
——————–
By: Antonio
Title: Best Men's Boots Buying Guide (Leather Boots, Chelsea and Chukka)
Sourced From: www.realmenrealstyle.com/mens-boots-buying-guide/
Published Date: Sat, 28 Nov 2020 12:55:32 +0000
Sean O'Pry channels Venus for Madame Figaro, China
Sean O'Pry is back in the spotlight with a new editorial after strolling the streets of New York for Schön! China. This time, the American model is Madame Figaro China's ethereal wonder. In the story "Venus," Sean evokes the essence of the goddess of love, beauty, desire, sex, fertility, wealth, and victory. Shxpir creates a modern interpretation of the goddess… [Read More]
——————-
By: Fashionisto
Title: Sean O'Pry Channels Venus for Madame Figaro China
Sourced From: www.thefashionisto.com/editorial/sean-opry-2022-madame-figaro-china/
Published Date: Sun, 31 Jul 2022 09:40:40 +0000
Did you miss our previous article…
https://www.mansbrand.com/killing-sunset-geron-mackinley-at-esquire-korea/
Killing Sunset: Geron MacKinley at Esquire Korea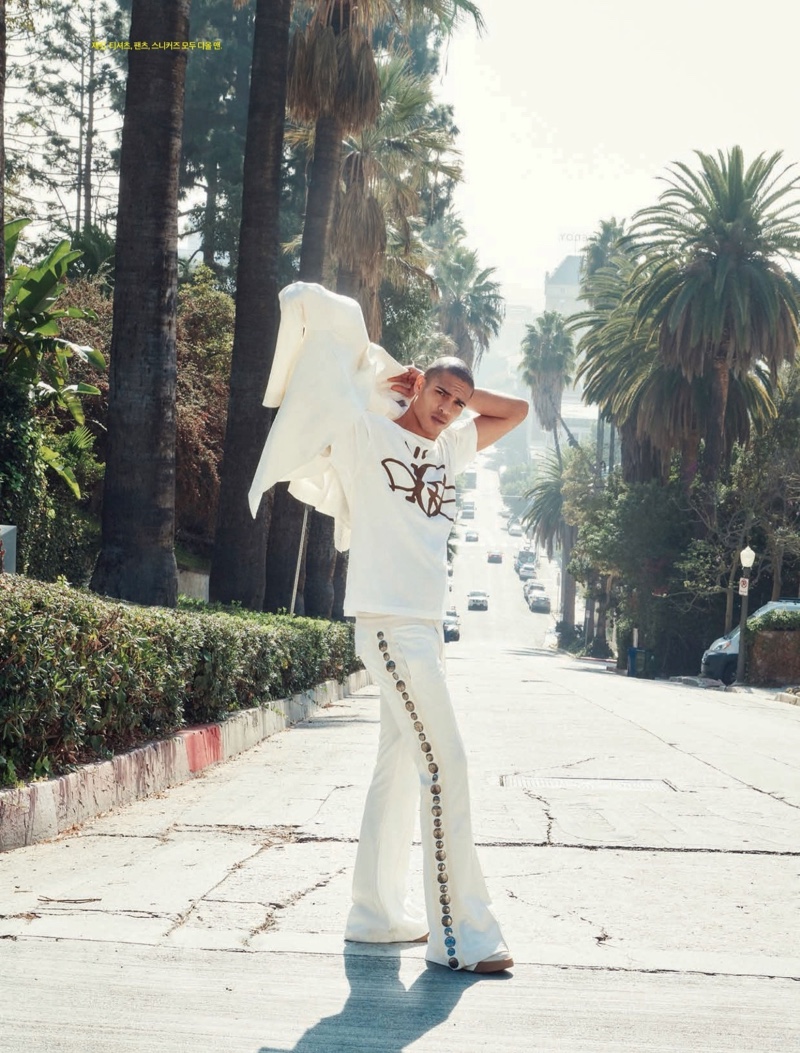 Geron McKinley goes Hollywood for the pages of Esquire Korea. The top model appears in the magazine's July 2022 issue with a story entitled "Killing Sunset." As Geron strolls the famous streets of Los Angeles in eye-catching outfits, flamboyant designer styles steal the show. Photography duo Sofia Sanchez & Mauro Mongiello capture Geron McKinley as he visits the Hollywood… [Read More]
——————-
By: Fashionisto
Title: Killing Sunset: Geron McKinley for Esquire Korea
Sourced From: www.thefashionisto.com/editorial/geron-mckinley-2022-esquire-korea/
Published Date: Fri, 29 Jul 2022 02:01:11 +0000
Did you miss our previous article…
https://www.mansbrand.com/julian-schneyder-relaxes-with-man-about-town/
Julian Schneyder Relaxes with Man About Town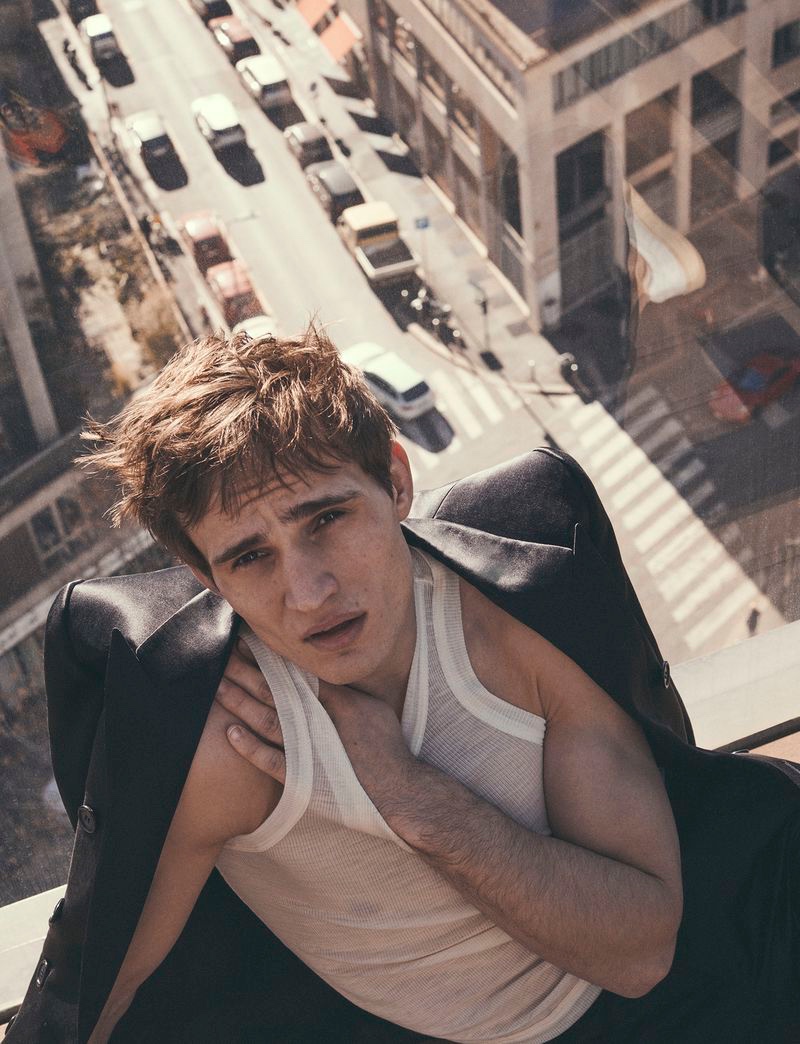 As Julian Schneyder recuperates from an injury, he heads to Milan for a fashion-focused staycation. The Austrian model makes a splash in a story for Man About Town. Julian has a varied wardrobe that can be dressed up for a night on the town or lounging around the house. Stefano Galuzzi links up with Julian Schneyder for Man About Town…. [Read More]
——————-
By: Fashionisto
Title: Julian Schneyder Takes It Easy with Man About Town
Sourced From: www.thefashionisto.com/editorial/julian-schneyder-2022-man-about-town/
Published Date: Fri, 29 Jul 2022 00:29:37 +0000
Did you miss our previous article…
https://www.mansbrand.com/erik-van-gils-travels-in-style-with-matchesfashion/