Breanna Stewart to debut Puma Stewie signature shoe in the WNBA All-Star Game The Stewie 1 is the first new signature shoe from a WNBA player in more than a decade
When Breanna Stewart stepped into a hotel conference room in Indianapolis in June 2021 for her first official footwear meeting with Puma, she knew she was in for a new experience. The Seattle Storm star forward and 2020 WNBA Finals MVP had signed a groundbreaking multiyear endorsement deal with the company just a month earlier that guaranteed her own signature shoe for the following season.
"Stewie," as she's called, would become the 10th woman in WNBA league history — and the first in more than a decade — to launch her own namesake sneaker. Puma's commitment to a signature shoe was undoubtedly a key factor in signing Stewart, especially since the brand had only relaunched its basketball division in 2018, and featured three other WNBA players.
"Anytime you hear signature, I think that's jaw-dropping, eye-opening, especially on the women's side," Stewart said of her initial meeting with Puma in spring 2021. "If you could roll out a red carpet on a Zoom [meeting], I felt like they did that."
The historic distinction wasn't lost on anyone in the conference room that June. Executives, marketing reps and designers had traveled from Puma's Boston headquarters for the initial brainstorming session while the Storm had a lull in their road schedule.
"I was not expecting that many people in the room, not expecting posters all over the place, mood boards and inspiration," Stewart recalled. "It was a little bit overwhelming." 
Since entering the league in 2016, Stewart had received player exclusive editions of shoes in handpicked colors, but there was a new, yearlong process for the creation of the Puma Stewie 1. The group started from the ground up, looking to create a basketball sneaker that would tell her story and appeal to people of all backgrounds.
"That I'm going to be the first one in over a decade is crazy and also very exciting for women's basketball, the WNBA, and where we're going," she said.
During the session, big picture decisions were defined, such as Stewart's preference for a low-top silhouette over a higher cut. After missing the entire 2019 WNBA season with a torn Achilles, she told designers that she wanted additional padding along the collar, along with a design that was "flexible, lightweight and able to be a shoe that's multidimensional … so that lots of people can wear it on the court, no matter what position they play."
The key design inspiration was a "North Star," a nod to the Cicero-North High School nickname in her hometown of Syracuse, New York. A stitch mark along the heel of the outsole represents her Achilles recovery.
"A lot went into it and I wanted to make sure that it was specific to my journey and specific to me," she said.
The launch colorway, a neon yellow and black edition, is dubbed "Quiet Fire," inspired by her demeanor on the court and the hues of the Storm's alternate jerseys.
"I'm not the one that always speaks the loudest, but you notice my game and it speaks for itself," she said. 
Puma's creative director June Ambrose, a longtime celebrity stylist and costume designer who worked with Stewart, said it slightly differently.
"When I think of her, she comes in and she's superhumble," said Ambrose. "But then, when you see her on the court, she's ferocious."
The "Causing Trouble" edition of the shoe in a multi-shade purple tone, is the alter ego of the "Quiet Fire" pair. The "Four Time" serves as a navy and red nod to her decorated career at UConn, where Stewart became the only basketball player in NCAA history to win four Most Outstanding Player awards and four national championships. She also revealed there will be an eco-friendly execution of her debut sneaker made of recycled materials.
Whether it was getting the collar height just right, choosing the mesh that makes up the toe material, or wear-testing sample pairs, the attention to detail required from Stewart also came with a level of responsibility.
"I wanted it to be perfect and as good as it can be," she said. "Because I know that the standard is going to be really high, because we haven't had that many signature shoes for women's basketball."
Just as important as the design of the shoe will be the marketing support. As more companies have elevated their investment in the sport by highlighting the players who headline the league, Stewart is hoping to prove there's an audience of consumers and fans who'll want to buy her sneakers. The shoes will be priced at $140 and will be released in a full-size range extending up to a women's size 16.5, or a men's 15.
"We know that this is the first women's signature basketball shoe in over a decade, and Puma is making sure that everybody else knows it too," she said.
According to Ambrose, the marketing campaign will tell Stewart's story while also inspiring the next generation of young players. 
"She's a force of nature and her love of the game and her desire to inspire young women in sport is the fire that fuels her," said Ambrose. "We wanted to ignite women and girls' passion to commit to their dreams and believe in themselves. This is an important moment for Stewie, for the WNBA, for Puma and for women in sport."
The decadelong drought in woman's signature basketball sneakers has been a sensitive subject throughout the industry. By contrast, during the 2021-2022 NBA season, 22 players had their own signature shoe. But in women's basketball, only a handful of women have received that honor.
Candace Parker's signature Adidas ACE line, which debuted in 2011, was the last in the WNBA, though Adidas has begun to release new collections of ACE-themed team models in the last year.
Before that, Nike produced two signature shoes for Diana Taurasi in 2006 and Chamique Holdsclaw donned two pairs of "Shox Miques" in 2001. During the late 1990s, when the league was just in its infancy, Sheryl Swoopes had seven signature Nikes in 1996, while Dawn Staley, Lisa Leslie and Cynthia Cooper each had short-lived lines. Rebecca Lobo began her career in New York with her lone signature Reebok Lobo shoe in 1998. Around the same time, Washington Mystics guard Nikki McCray had her own signature Fila model.
In all, only 20 total signature shoe models were released bearing the names of those nine players during the first 25 years of the WNBA. 
"I'm hoping that the shoe companies can get back to doing signature shoes, because I think women's basketball is taking off," McCray said last spring, just after Stewart signed with Puma. 
It was a sentiment echoed by each of the pioneering signature athletes, who all continue to pay close attention to the league and the marketing support that players receive.
"We should have our own and be able to go into a store and see signature women's basketball shoes there," said Holdsclaw. "Whatever the sport is, there are high-profile athletes that should have signature footwear that resembles and matches up with that."
Stewart said she's hoping there's a "domino effect" to come, with other players and brands joining the resurgence in signature products.
"What's so special about seeing an additional woman to be added to it," said Holdsclaw, "is Stewie has done everything that can be done in basketball, and she's still not done. She's standing on the backs of Lisa Leslie, Sheryl Swoopes, Cynthia Cooper and all of the people that came before her."
While the earliest era of signature footwear only included an annual sneaker drop, Puma is doubling down on its belief in the 27-year-old star by releasing a nine-piece Stewie apparel collection.
Consisting of a packable jacket, snap pants, crew neck, sports bra and more traditional basketball silhouettes, each item reads "Stewie" across the hangtag. Her signature logo, a hybrid blend of her initials and jersey number, can be seen throughout both the footwear and apparel collection.
"Continuing to connect the tunnel fits to what we wear on the court and what's fashionable, and learning a lot from her [Ambrose] and the experience she has in sports, we were able to create a line that's very fashionable, very comfortable, very marketable for everybody," said Stewart.
She will debut the Puma Stewie 1 during this year's WNBA All-Star Game, once again putting her in elite company. 
"I'm going to just try and take it all in," Stewart said. "At the All-Star Game, having all of those amazing basketball players around me, I think everyone is going to help me realize how special this moment is. I'm happy to unveil the shoe in such an important time, at the midway point of the WNBA season. At the same time, I want to go after a win. Unveiling the shoe would be much better when you get a win.
"Hopefully after this, Puma and I will set the standard and the bar for many more WNBA players deserving a signature shoe," said Stewart. "We want to be on the right side of history and make sure that we continue to grow this game in the right direction. Making sure that we're setting a new standard for what women's basketball players deserve — there should be many more signature shoes after me."
———————–
By: Nick DePaula
Title: Breanna Stewart to debut Puma Stewie signature shoe in the WNBA All-Star Game The Stewie 1 is the first new signature shoe from a WNBA player in more than a decade
Sourced From: andscape.com/features/breanna-stewart-puma-stewie-signature-shoe/
Published Date: Fri, 08 Jul 2022 16:03:39 +0000
Read More
Did you miss our previous article…
https://www.mansbrand.com/presenting-team-adtvs-fearless-emmy-predictions/
Taylor Swift's rep responds to reports the singer has the worst private jet carbon emissions
A spokesperson for Taylor Swift has responded to a report that named the singer as the celebrity with the worst private jet CO2 emissions. 
Yesterday, a report released by Yard claimed the American singer was the biggest CO2 polluter of the year so far, having flown in her private jet 170 times since January and totalling 8,294.54 tonnes of CO2.
However, Swift's spokesperson told Buzzfeed News the statistics are inaccurate.
For context, the report claims the average person produces just seven tonnes of carbon emissions per year.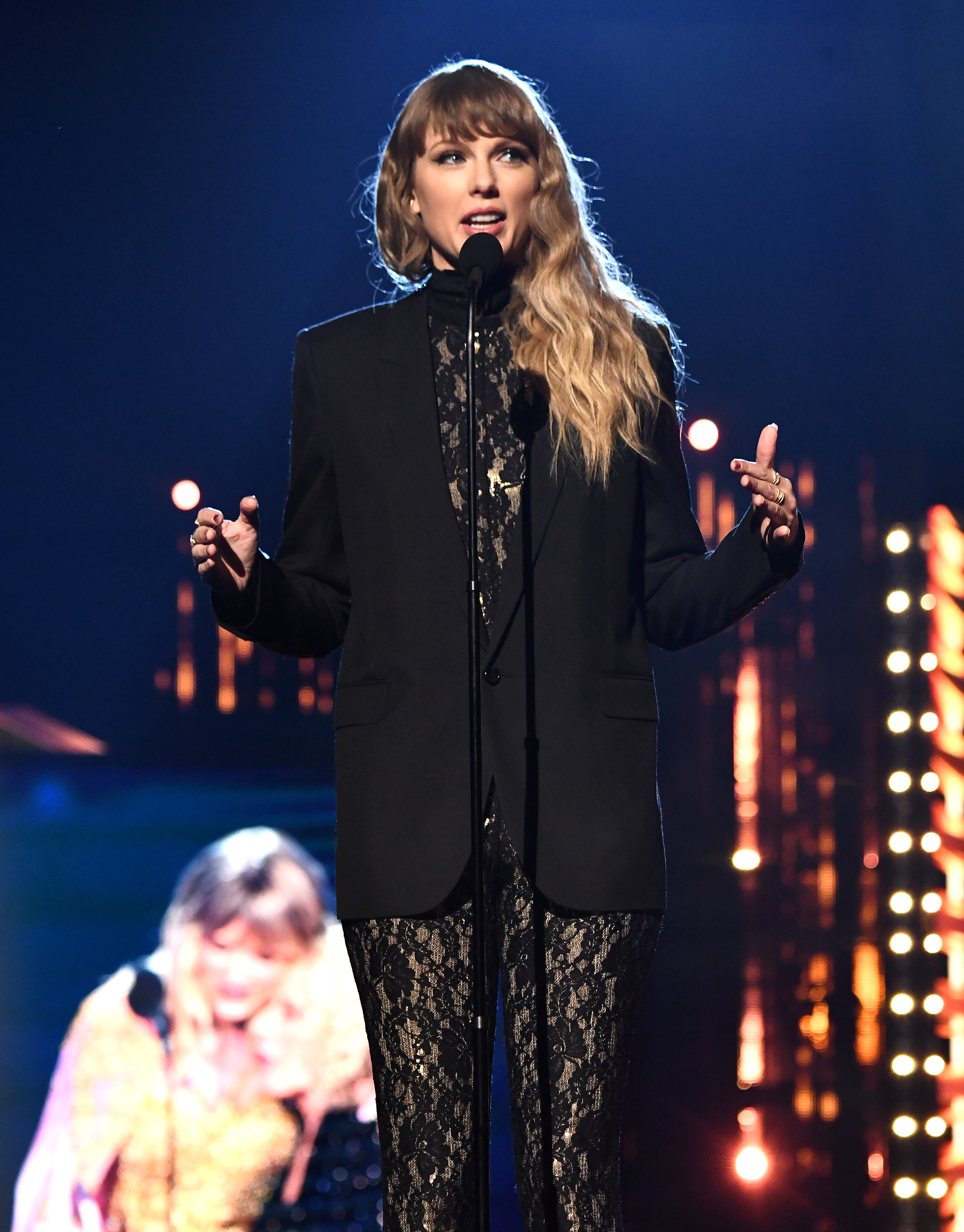 Swift's representative said only some of the 170 flights can be attributed to the singer: "Taylor's jet is loaned out regularly to other individuals. To attribute most or all of these trips to her is blatantly incorrect."
Regardless, it is clear Swift's jet is racking up significant amounts of carbon emissions due to its inefficient use.
According to the Yard report, her average flight time is just 80 minutes, and her jet's shortest recorded flight flew between Missouri and Nashville for just 36 minutes.
Other significant celebrity polluters include boxer and domestic violence perpetrator Floyd Mayweather, whose shortest flight was just 10 minutes long but emitted one ton of carbon; Kim Kardashian, who has emitted 609 times more carbon than the average person; and director Steven Spielberg, who took an 18-minute flight between Rotterdam and Amsterdam – a route which, when taken by train, takes only an hour. 
The subject of celebrity carbon emissions has blown up ever since Kylie Jenner shared an out-of-touch photo of her and partner Travis Scott posing in front of their private jets with the caption, "you wanna take mine or yours?"
In the midst of the backlash, many began diving deeper into Jenner's private jet use by examining the Celebrity Jets Twitter account, which records celebrity private jet trips.
https://twitter.com/CelebJets/status/1547047653690822661?ref_src=twsrc%5Etfw
Many were horrified she was regularly taking flights as short as 12 minutes and reprimanded her for "her absolute disregard for the planet".
Many found it hypocritical that ordinary people were being asked by big companies to reduce their car trips and use paper straws when celebrities are constantly leaving huge carbon footprints with frivolous trips in their private jets.
Despite the wave of criticism, celebrities have continued to take private flights between short distances. 
————————————
Title: Taylor Swift's rep responds to reports the singer has the worst private jet carbon emissions
Sourced From: celebrity.nine.com.au/latest/taylor-swift-private-jet-co2-emissions-highest-celebrity-rep-statement/589119a2-fb57-48bc-9547-73c28db53d21
Published Date: Sun, 31 Jul 2022 03:07:00 GMT
Read More
Did you miss our previous article…
https://www.mansbrand.com/jodie-sweetin-marries-mescal-wasilewski-with-fuller-house-co-stars-in-attendance/
Jodie Sweetin Marries Mescal Wasilewski with 'Fuller House' Co-Stars in Attendance!
Jodie Sweetin is married!
The 40-year-old actress, best known for playing Stephanie Tanner on Full House and Fuller House, married social worker Mescal Wasilewski on Saturday (July 30) at a private home in Malibu, Calif. after five years together.
Click inside to read more…
Jodie and Mescal wed in an intimate backyard ceremony that included her two daughters – Zoie, 14, and Beatrix, 11 – and her Fuller House co-stars including John Stamos, Candace Cameron Bure, and Andrea Barber.
"I know I have the right partner for the rest of whatever life brings me," Jodie shared with People. "And I couldn't be more grateful."
Jodie and Mescal were first introduced through friends in 2017 and dated long-distanced before Mescal moved from New York City to Los Angeles in 2020. They got engaged in January 2022.
This is the fourth marriage for Jodie – she was first married to Shaun Holguin from 2002 to 2006, to Cody Herpin from 2007 until 2010, and to Morty Coyle from 2012 to 2016. She shares Zoie with Cody and Beatrix with Morty.
Congrats to the newlyweds!
————————————
By: Just Jared
Title: Jodie Sweetin Marries Mescal Wasilewski with 'Fuller House' Co-Stars in Attendance!
Sourced From: www.justjared.com/2022/07/31/jodie-sweetin-marries-mescal-wasilewski-with-fuller-house-co-stars-in-attendance/
Published Date: Sun, 31 Jul 2022 04:26:28 +0000
Read More
Did you miss our previous article…
https://www.mansbrand.com/how-to-make-sense-of-a-very-unpredictable-fall-movie-season/
How to Make Sense of a Very Unpredictable Fall Movie Season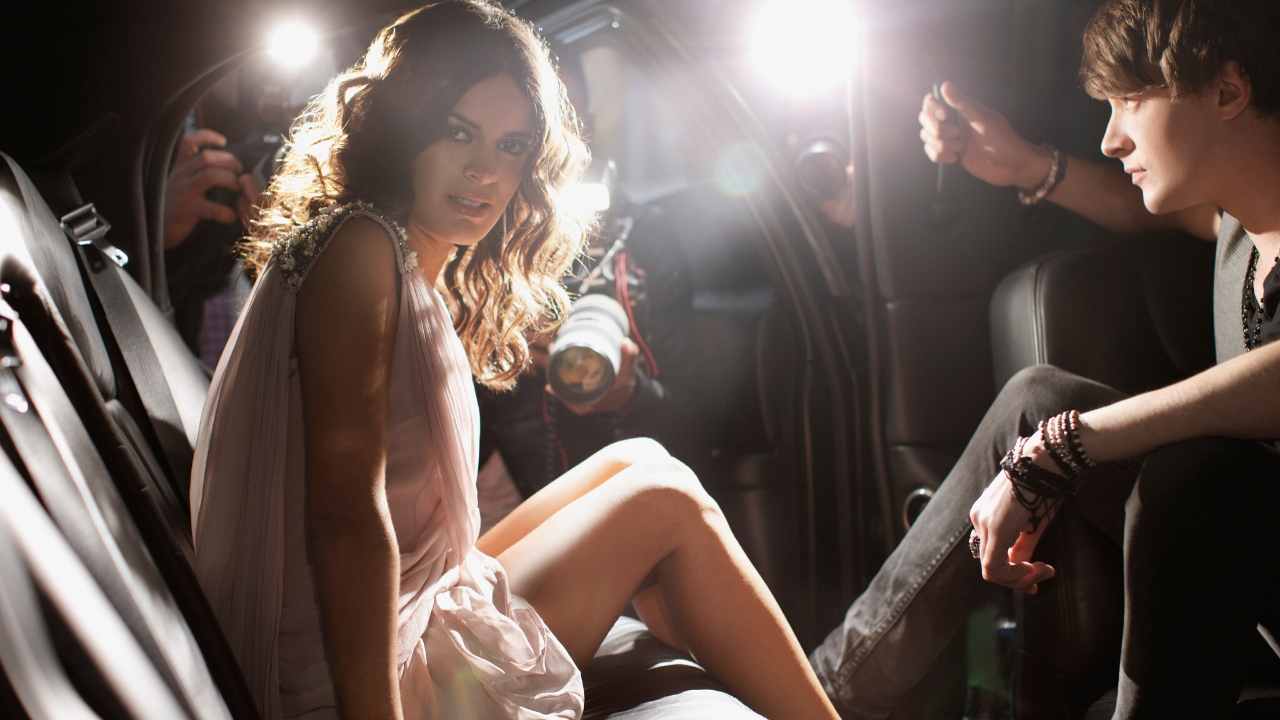 All of a sudden, the fall movie season looks very busy. This week brought two big festival announcements loaded with major films to come: First came Venice, with a lineup that includes everything from Darren Aronofsky's "The Whale" to "Bardo"; it was followed by TIFF, where Steven Spielberg's "The Fabelmans" will premiere alongside Sam Mendes' "Empire of Light" and Sarah Polley's "Women Talking," among many others. Meanwhile, Telluride continues to shroud its selections in secret, but the latest lineups help us get a sense of what to expect there as well.
In this week's episode of Screen Talk, Eric Kohn and Anne Thompson dig through both lineups to get a sense for which films could impact the coming awards season and why it's almost certain to be an unpredictable ride. They also address the return of competitiveness between festivals that seemed to subside earlier in the pandemic, and touch on the recent changes to the Oscar submission rules in France.
Watch the full episode above or listen it below. 

Screen Talk is produced by Azwan Badruzaman and available on Apple Podcasts, Stitcher, and Spotify, and hosted by Megaphone. Browse previous installments here, subscribe here, and be sure to let us know if you'd like to hear the hosts address specific issues in upcoming editions of Screen Talk. 
———————–
By: Anne Thompson
Title: How to Make Sense of a Very Unpredictable Fall Movie Season
Sourced From: www.indiewire.com/video/tiff-venice-2022-analysis-spielberg-screen-talk-391-1234746652/
Published Date: Fri, 29 Jul 2022 20:52:17 +0000
Read More