Zeina Ibrahim
The FIG has released the nominative roster for the world cup in Cairo, Egypt, the third of four world cups where gymnasts from 29 countries will compete for prize money as well as spots at this year's world championships.
Many of the gymnasts expected to attend are also on the roster for the world cups in Cottbus next week and then in Doha the following, as athletes will need to count three scores toward their world championships qualification rankings.
The field most notably includes 2020 Olympic floor champion Artem Dolgopyat of Israel, high bar silver medalist Tin Srbic of Croatia, and vault bronze medalist Artur Davtyan of Armenia, as well as 2021 world pommel horse champion Stephen Nedoroscik of the United States, rings bronze medalist Salvatore Maresca of Italy, vault bronze medalist Andrey Medvedev of Israel, and high bar bronze medalist Brody Malone of the United States.
Host nation Egypt is sending several strong competitors, including 2020 Olympians Omar Mohamed and Zeina Ibrahim, along with Nancy Taman, who had a history-making performance at last year's world championships, where she became the first Egyptian woman to make an individual final, finishing fourth on vault. The men's team also includes Ahmed Abdelrahman, Mohamed Afify, Abdelrahman Abdelhaleem, Zaid Khater, and 2020 Melbourne world cup rings bronze medalist Ali Zahran, while the women's team includes Jana Mahmoud and Jana Abdelsalam.
The Cairo world cup will be held from March 17 through March 20. The full nominative roster is below.
ALBANIA
Matvei Petrov
ALGERIA
Hmida Djaber
Hilal Metidji
Mohamed Amine Yousfi
Lahna Salem
Rihab Sidra Sedhane
Chama Temmami
ARMENIA
Artur Avetisyan
Artur Davtyan
Vahagn Davtyan
Gagik Khachikyan
Harutyun Merdinyan
AUSTRIA
Xheni Dyrmishi
Vinzenz Höck
AZERBAIJAN
Javidan Babayev
Nikita Simonov
Samira Gahramanova
Milana Minakovskaya
BELARUS
Sviataslau Dranitski
Dzmitry Hurynovich
Yahor Sharamkou
CANADA
Chris Kaji
Jayson Rampersad
Leandre Sauve
Laurie Denomée
Sophie Marois
CROATIA
Aurel Benovic
Tin Srbic
Filip Ude
Mateo Zugec
CYPRUS
Michalis Chari
Ilias Georgiou
Marios Georgiou
Sokratis Pilakouris
EGYPT
Abdelrahman Abdelhaleem
Ahmed Abdelrahman
Mohamed Afify
Zaid Khater
Omar Mohamed
Ali Zahran
Jana Abdelsalam
Zeina Ibrahim
Jana Mahmoud
Nancy Taman
FINLAND
Leo Lehtinen
Pavel Titov
GREECE
Stavros Gkinis
Nikolaos Iliopoulos
Christoforos Konstantinidis
Konstantinos Konstantinidis
Antonios Tantalidis
Stefanos Tsolakidis
Elvira Katsali
Areti Pagoni
HONG KONG
Ng Ka Ki
Shek Wai Hung
Charlie Chan Cheuk Lam
Angel Wong Hiu Ying
HUNGARY
Krisztian Balazs
Krisztofer Meszaros
Benedek Tomcsanyi
David Vecsernyes
Csenge Bacskay
Dorina Böczögö
Zsofia Kovacs
Bianka Schermann
ICELAND
Jon Gunnarsson
INDIA
Abhijeet Kumar
Ashish Kumar
Yogeshwar Singh
Aruna Budda Reddy
Pranati Das
Pranati Nayak
ISRAEL
Artem Dolgopyat
Andrey Medvedev
Alexander Myakinin
Ofir Netzer
Lihie Raz
ITALY
Carlo Macchini
Salvatore Maresca
KAZAKHSTAN
Ilyas Azizov
Nariman Kurbanov
Dmitriy Patanin
Aida Bauyrzhanova
Medina Kenenbay
Darya Yassinskaya
LITHUANIA
Robert Tvorogal
MALAYSIA
Muhammad Sharul Aimy
Tan Fu Jie
Tan Ing Yueh
Rachel Yeoh Li Wen
MOROCCO
Abderrazak Nasser
Achraf Quistas
Zakariae Setti
Mehdi Tougui
Nabil Zouhair
Nisrine Hassanaine
NORWAY
Mari Kanter
POLAND
Kacper Garnczarek
Sebastian Gawronski
Filip Sasnal
SLOVENIA
Luka Bojanc
Nikolaj Bozic
Luka Kisek
Lucija Hribar
Tjasa Kysselef
Zala Trtnik
SOUTH AFRICA
Naveen Daries
Caitlin Rooskrantz
UKRAINE
Vladyslav Hryko
Mykyta Melnykov
Anastasiia Bachynska
UNITED STATES
Riley Loos
Brody Malone
Stephen Nedoroscik
UZBEKISTAN
Rasuljon Abdurakhimov
Abdulla Azimov
Khabibullo Ergashev
Utkirbek Juraev
Dildora Aripova
Oksana Chusovitina
Ominakhon Khalilova
Article by Lauren Hopkins
———————–
By: Lauren
Title: Cairo World Cup Nominative Roster Released
Sourced From: thegymter.net/2022/02/21/cairo-world-cup-nominative-roster-released/
Published Date: Mon, 21 Feb 2022 06:35:35 +0000
Read More
Did you miss our previous article…
https://www.mansbrand.com/contest-predict-the-28th-annual-sag-awards/
Taylor Swift's rep responds to reports the singer has the worst private jet carbon emissions
A spokesperson for Taylor Swift has responded to a report that named the singer as the celebrity with the worst private jet CO2 emissions. 
Yesterday, a report released by Yard claimed the American singer was the biggest CO2 polluter of the year so far, having flown in her private jet 170 times since January and totalling 8,294.54 tonnes of CO2.
However, Swift's spokesperson told Buzzfeed News the statistics are inaccurate.
For context, the report claims the average person produces just seven tonnes of carbon emissions per year.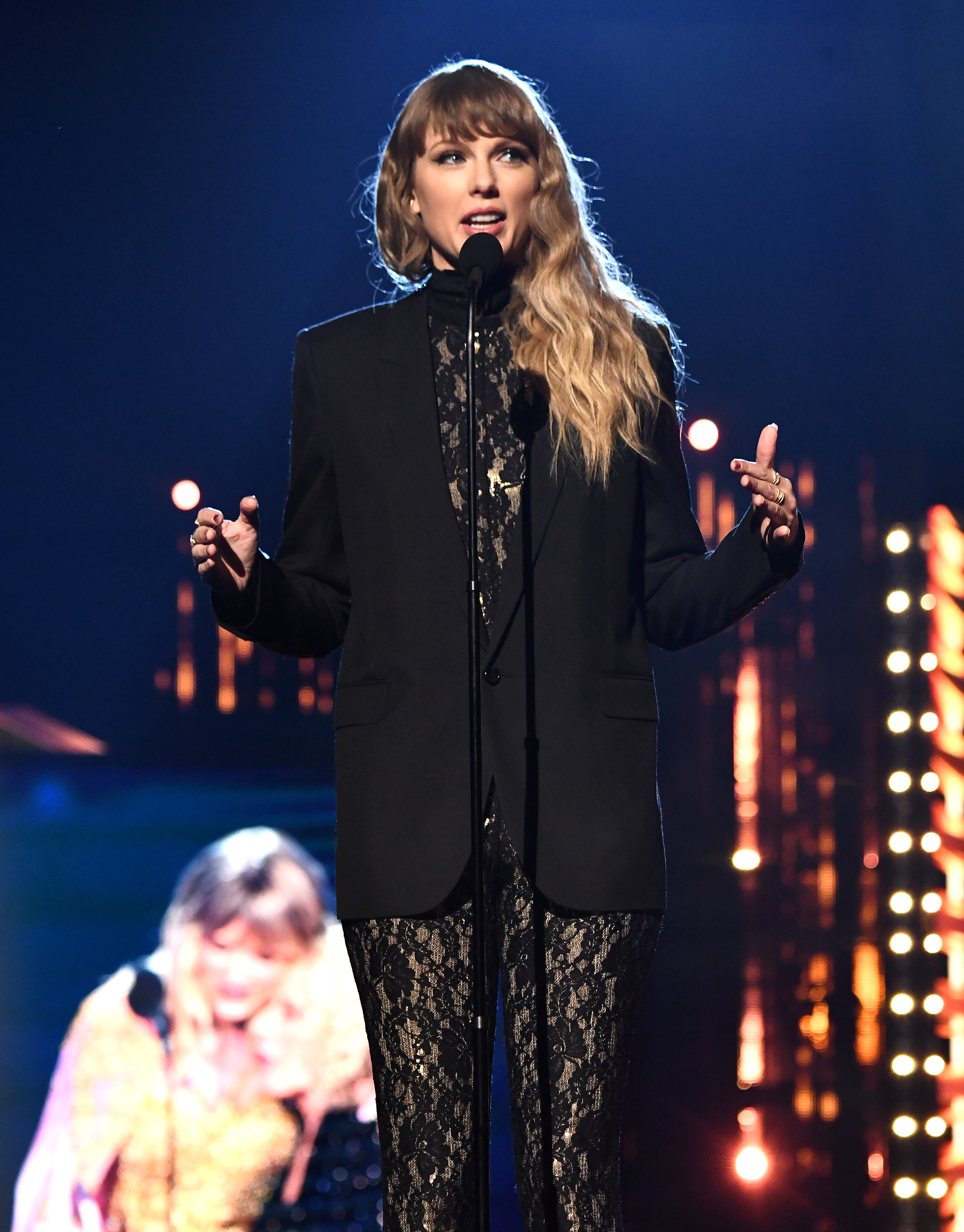 Swift's representative said only some of the 170 flights can be attributed to the singer: "Taylor's jet is loaned out regularly to other individuals. To attribute most or all of these trips to her is blatantly incorrect."
Regardless, it is clear Swift's jet is racking up significant amounts of carbon emissions due to its inefficient use.
According to the Yard report, her average flight time is just 80 minutes, and her jet's shortest recorded flight flew between Missouri and Nashville for just 36 minutes.
Other significant celebrity polluters include boxer and domestic violence perpetrator Floyd Mayweather, whose shortest flight was just 10 minutes long but emitted one ton of carbon; Kim Kardashian, who has emitted 609 times more carbon than the average person; and director Steven Spielberg, who took an 18-minute flight between Rotterdam and Amsterdam – a route which, when taken by train, takes only an hour. 
The subject of celebrity carbon emissions has blown up ever since Kylie Jenner shared an out-of-touch photo of her and partner Travis Scott posing in front of their private jets with the caption, "you wanna take mine or yours?"
In the midst of the backlash, many began diving deeper into Jenner's private jet use by examining the Celebrity Jets Twitter account, which records celebrity private jet trips.
https://twitter.com/CelebJets/status/1547047653690822661?ref_src=twsrc%5Etfw
Many were horrified she was regularly taking flights as short as 12 minutes and reprimanded her for "her absolute disregard for the planet".
Many found it hypocritical that ordinary people were being asked by big companies to reduce their car trips and use paper straws when celebrities are constantly leaving huge carbon footprints with frivolous trips in their private jets.
Despite the wave of criticism, celebrities have continued to take private flights between short distances. 
————————————
Title: Taylor Swift's rep responds to reports the singer has the worst private jet carbon emissions
Sourced From: celebrity.nine.com.au/latest/taylor-swift-private-jet-co2-emissions-highest-celebrity-rep-statement/589119a2-fb57-48bc-9547-73c28db53d21
Published Date: Sun, 31 Jul 2022 03:07:00 GMT
Read More
Did you miss our previous article…
https://www.mansbrand.com/jodie-sweetin-marries-mescal-wasilewski-with-fuller-house-co-stars-in-attendance/
Jodie Sweetin Marries Mescal Wasilewski with 'Fuller House' Co-Stars in Attendance!
Jodie Sweetin is married!
The 40-year-old actress, best known for playing Stephanie Tanner on Full House and Fuller House, married social worker Mescal Wasilewski on Saturday (July 30) at a private home in Malibu, Calif. after five years together.
Click inside to read more…
Jodie and Mescal wed in an intimate backyard ceremony that included her two daughters – Zoie, 14, and Beatrix, 11 – and her Fuller House co-stars including John Stamos, Candace Cameron Bure, and Andrea Barber.
"I know I have the right partner for the rest of whatever life brings me," Jodie shared with People. "And I couldn't be more grateful."
Jodie and Mescal were first introduced through friends in 2017 and dated long-distanced before Mescal moved from New York City to Los Angeles in 2020. They got engaged in January 2022.
This is the fourth marriage for Jodie – she was first married to Shaun Holguin from 2002 to 2006, to Cody Herpin from 2007 until 2010, and to Morty Coyle from 2012 to 2016. She shares Zoie with Cody and Beatrix with Morty.
Congrats to the newlyweds!
————————————
By: Just Jared
Title: Jodie Sweetin Marries Mescal Wasilewski with 'Fuller House' Co-Stars in Attendance!
Sourced From: www.justjared.com/2022/07/31/jodie-sweetin-marries-mescal-wasilewski-with-fuller-house-co-stars-in-attendance/
Published Date: Sun, 31 Jul 2022 04:26:28 +0000
Read More
Did you miss our previous article…
https://www.mansbrand.com/how-to-make-sense-of-a-very-unpredictable-fall-movie-season/
How to Make Sense of a Very Unpredictable Fall Movie Season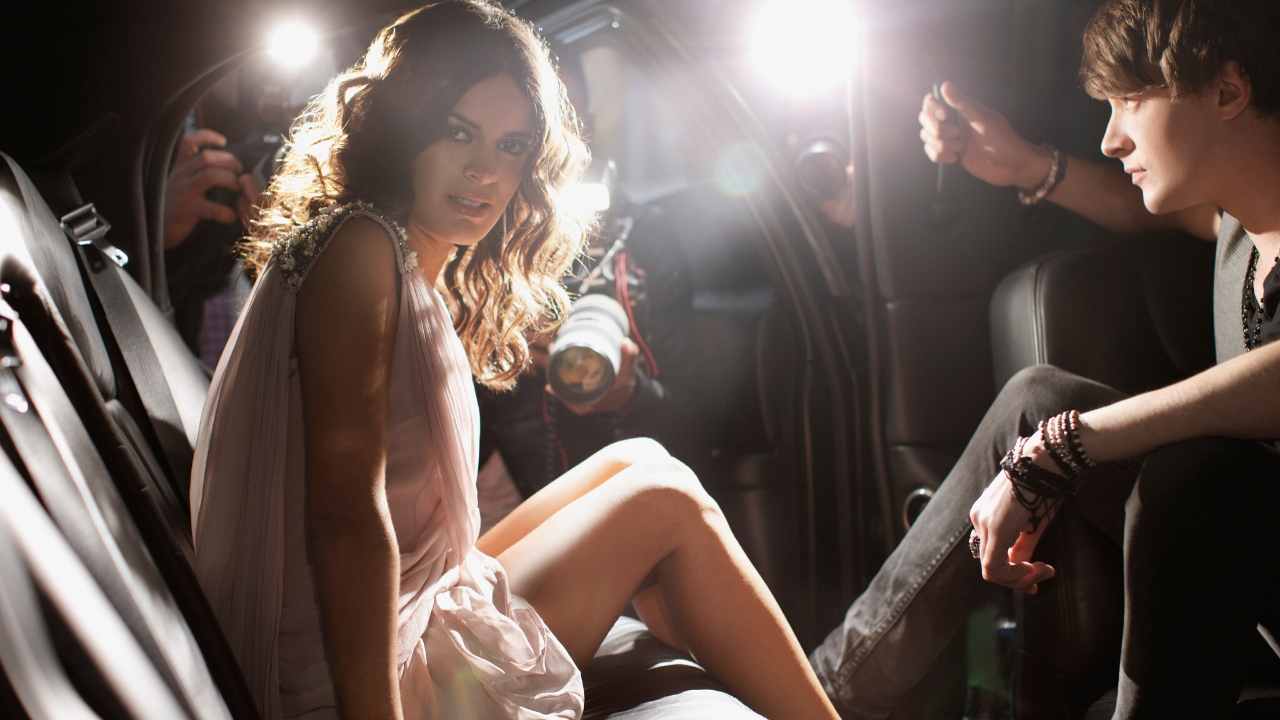 All of a sudden, the fall movie season looks very busy. This week brought two big festival announcements loaded with major films to come: First came Venice, with a lineup that includes everything from Darren Aronofsky's "The Whale" to "Bardo"; it was followed by TIFF, where Steven Spielberg's "The Fabelmans" will premiere alongside Sam Mendes' "Empire of Light" and Sarah Polley's "Women Talking," among many others. Meanwhile, Telluride continues to shroud its selections in secret, but the latest lineups help us get a sense of what to expect there as well.
In this week's episode of Screen Talk, Eric Kohn and Anne Thompson dig through both lineups to get a sense for which films could impact the coming awards season and why it's almost certain to be an unpredictable ride. They also address the return of competitiveness between festivals that seemed to subside earlier in the pandemic, and touch on the recent changes to the Oscar submission rules in France.
Watch the full episode above or listen it below. 

Screen Talk is produced by Azwan Badruzaman and available on Apple Podcasts, Stitcher, and Spotify, and hosted by Megaphone. Browse previous installments here, subscribe here, and be sure to let us know if you'd like to hear the hosts address specific issues in upcoming editions of Screen Talk. 
———————–
By: Anne Thompson
Title: How to Make Sense of a Very Unpredictable Fall Movie Season
Sourced From: www.indiewire.com/video/tiff-venice-2022-analysis-spielberg-screen-talk-391-1234746652/
Published Date: Fri, 29 Jul 2022 20:52:17 +0000
Read More