Father's Day looms large! Thank the heavens that there is a day set aside specifically to celebrate the feats of siring and selfless service and deep affection held for one's dearly beloved Pater. 
Captain Fawcett is delighted to announce 3 new gift sets for treating one's old man on 20th June. 
Captain Fawcett's Gentleman's Body Wash & Shampoo Gift Set
Inspired by the many aromatic oils collected upon Captain Fawcett's voyages around the globe, these delightful items are subtly scented with musky patchouli, warm cedar and infused with precious wood notes. 
Gift Set Includes:
Expedition Reserve Shampoo 250mlExpedition Reserve Body Wash 250ml 
Ricki Hall's 'Booze & Baccy' Signature Series Body Wash & Shampoo Gift Set 
What is more evocative of getting suited and booted for convivial nights out with one's chums, than this delectable bespoke shampoo & body wash gift set? With a hint of swagger, this scent is awash with memories of Ricki's own dear Dad, A self-assured luxuriously contemporary fragrance of refreshing zesty orange, honeyed wood smoke and exotic spices. Bosh by gosh!
Gift Set Includes: 
Ricki Hall's Booze & Baccy Shampoo 250mlRicki Hall Booze & Baccy Body Wash 250ml
https://www.captainfawcett.com/collections/shampoo/products/booze-baccy-gift-set
The Epicurean & Captain Fawcett's Father's Day Gift Set
For the man with the most discerning taste, nothing beats The Epicurean & Captain Fawcett's Father's Day Gift Set. A simply magnificent treat for the cherished chap. Douglas Laing's Epicurean and Captain Fawcett have been jolly good chums for many a year. Theirs is a friendship born out of a shared belief in always working harder than you did yesterday and in 'Keeping A Stiff Upper Lip, Regardless'. These two fellows are connoisseurs of the finer things in life, including award-winning small batch Scotch Whisky and simply 'First Class Gentleman's Grooming Requisites'. The Epicurean and Captain Fawcett are proud to co-present a simply delectable indulgence for a dashingly delightful Dad! I'll drink to that. 
Gift Set Includes: 
Two miniature 5cl bottles of The Epicurean Lowland Malt Scotch Whisky Two branded nosing glassesCaptain Fawcett's Expedition Reserve Shampoo 250ml The Gentleman's Soap

Read More
——————-
By: Hannah Heath
Title: CAPTAIN FAWCETT LAUNCHES 3 NEW GIFT SETS FOR FATHER'S DAY
Sourced From: www.mensfashionmagazine.com/captain-fawcett-launches-3-new-gift-sets-ideal-for-fathers-day
Published Date: Mon, 14 Jun 2021 10:49:14 +0000
Did you miss our previous article…
https://www.mansbrand.com/why-you-need-to-protect-your-eyes-from-the-sun/
Sean O'Pry channels Venus for Madame Figaro, China
Sean O'Pry is back in the spotlight with a new editorial after strolling the streets of New York for Schön! China. This time, the American model is Madame Figaro China's ethereal wonder. In the story "Venus," Sean evokes the essence of the goddess of love, beauty, desire, sex, fertility, wealth, and victory. Shxpir creates a modern interpretation of the goddess… [Read More]
——————-
By: Fashionisto
Title: Sean O'Pry Channels Venus for Madame Figaro China
Sourced From: www.thefashionisto.com/editorial/sean-opry-2022-madame-figaro-china/
Published Date: Sun, 31 Jul 2022 09:40:40 +0000
Did you miss our previous article…
https://www.mansbrand.com/killing-sunset-geron-mackinley-at-esquire-korea/
Killing Sunset: Geron MacKinley at Esquire Korea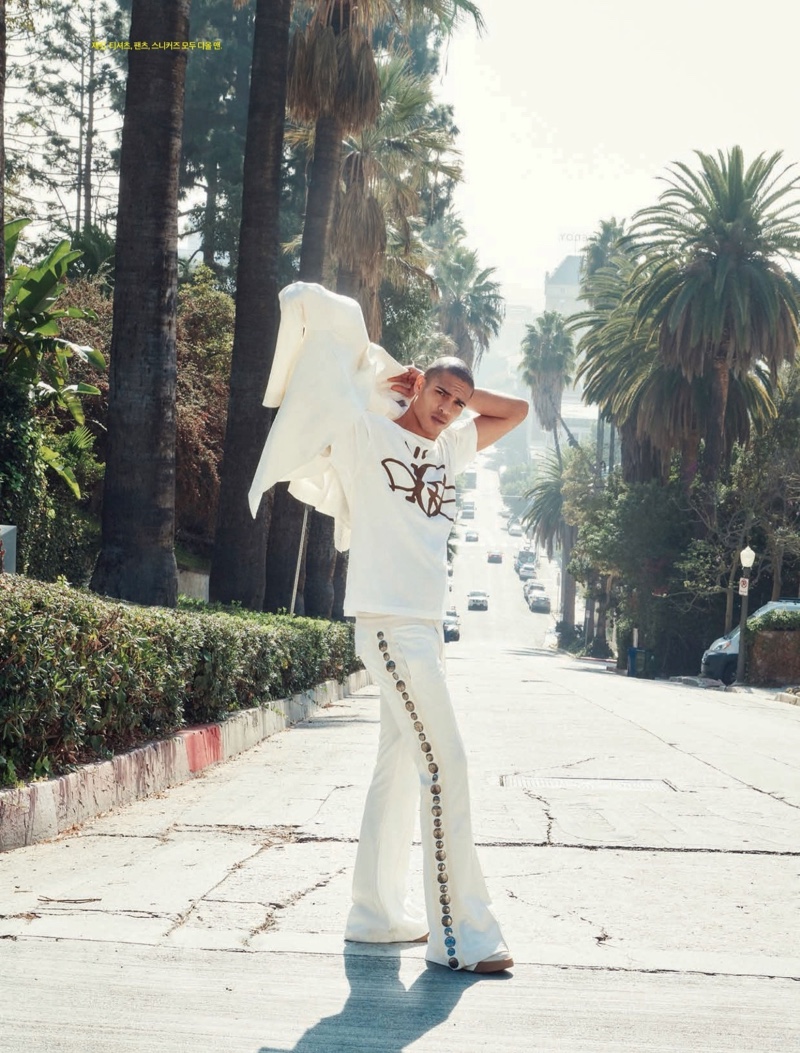 Geron McKinley goes Hollywood for the pages of Esquire Korea. The top model appears in the magazine's July 2022 issue with a story entitled "Killing Sunset." As Geron strolls the famous streets of Los Angeles in eye-catching outfits, flamboyant designer styles steal the show. Photography duo Sofia Sanchez & Mauro Mongiello capture Geron McKinley as he visits the Hollywood… [Read More]
——————-
By: Fashionisto
Title: Killing Sunset: Geron McKinley for Esquire Korea
Sourced From: www.thefashionisto.com/editorial/geron-mckinley-2022-esquire-korea/
Published Date: Fri, 29 Jul 2022 02:01:11 +0000
Did you miss our previous article…
https://www.mansbrand.com/julian-schneyder-relaxes-with-man-about-town/
Julian Schneyder Relaxes with Man About Town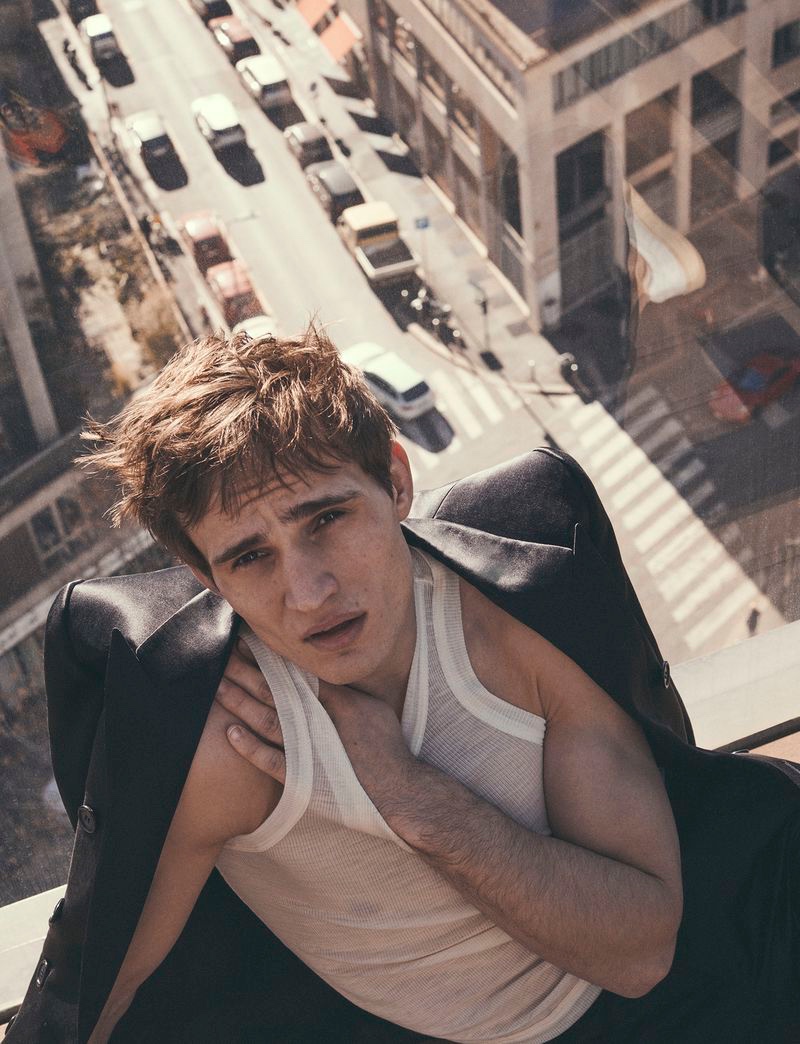 As Julian Schneyder recuperates from an injury, he heads to Milan for a fashion-focused staycation. The Austrian model makes a splash in a story for Man About Town. Julian has a varied wardrobe that can be dressed up for a night on the town or lounging around the house. Stefano Galuzzi links up with Julian Schneyder for Man About Town…. [Read More]
——————-
By: Fashionisto
Title: Julian Schneyder Takes It Easy with Man About Town
Sourced From: www.thefashionisto.com/editorial/julian-schneyder-2022-man-about-town/
Published Date: Fri, 29 Jul 2022 00:29:37 +0000
Did you miss our previous article…
https://www.mansbrand.com/erik-van-gils-travels-in-style-with-matchesfashion/