BMI (Broadcast Music, Inc.) paid tribute to the best in songwriting at the 70TH Annual BMI Pop Awards held at the Beverly Wilshire Hotel in Beverly Hills, California. Legendary music creators Carole Bayer Sager and Mike Stoller were named BMI Icons, celebrating their indelible and timeless contributions to the art of songwriting. In addition, BMI's Pop Song of the Year, Songwriter of the Year, Publisher of the Year and BMI's top 50 most-performed pop songs in the U.S. of the previous year were also announced. The private event was hosted by BMI President and CEO Mike O'Neill and Vice President Worldwide Creative Barbara Cane.
The celebration opened with students from USC Thornton School of Music performing a medley in honor of the night's BMI Icons, Carole Bayer Sager and Mike Stoller. The talented ensemble, led by program chair Patrice Rushen, performed selections of the Icons' biggest hits including, "Hound Dog," "Yakety Yak," "Poison Ivy" and "Stand By Me," written by Stoller and "Best That You Can Do (Arthur's Theme)," "The Prayer" and "That's What Friends Are For" by Sager.
GRAMMY Award-winning singer/songwriter Ledisi also paid tribute to the illustrious career of Carole Bayer Sager with a powerful performance of her 1977 hit, "Nobody Does It Better." Some of Sager's other incomparable songs include "On My Own," "A Groovy Kind of Love," "Don't Cry Out Loud," and more.  She's worked with the biggest stars in music including Neil Diamond, Michael Jackson, Carole King, Bette Midler, Dolly Parton, Carly Simon, Frank Sinatra and Barbra Streisand, among countless others. Her work has earned her many of the industry's top accolades such as a GRAMMY Award, an Oscar, a star on the Hollywood Walk of Fame, the Johnny Mercer Award from the Songwriters Hall of Fame, and 26 BMI Awards. After being named a BMI Icon, Sager said, "songwriting has rewarded me throughout my entire life…I wrote in my memoir that songwriting not only gave me my life but saved my life." She went on to say, "the greatest gift of all is the realization that we are all connected, and it's music that bridges people all over the world."
Americana music star Anderson East took to the stage to honor world-renowned songwriter Mike Stoller, with a moving rendition of his iconic hit "Stand By Me." As one half of the renowned songwriting team, Leiber & Stoller, Mike Stoller composed some of the most beloved selections from the American canon, including perennial classics like "Hound Dog," "Jailhouse Rock," "Love Potion No. 9," "On Broadway" and hundreds more that have helped shape the course of popular music. Stoller has been inducted into the Songwriters Hall of Fame and Rock & Roll Hall of Fame and shares a star with Leiber on the Hollywood Walk of Fame. He's won a GRAMMY Award, the Johnny Mercer Award from the Songwriters Hall of Fame, and an impressive 57 BMI Awards, among many others. On being honored as a BMI Icon, Stoller said, "I'm just delighted, honored and thrilled, and I only wish my late partner Jerry Leiber was here to accept such an award as well. He would have loved it."
Sager and Stoller join an elite group of songwriters who have been honored with BMI's highest accolade, including Mann & Weil, Sting, Barry Manilow, Willie Nelson, The Bee Gees, Brian Wilson, Carlos Santana, Carole King, Crosby, Stills & Nash, David Foster, Dolly Parton, the Jacksons, John Fogerty, Merle Haggard, Nile Rodgers, Paul Simon and Stevie Nicks, among others.
Throughout the ceremony, the 50 most-performed pop songs of the previous year in the U.S. were also revealed, leading up to BMI's Pop Song of the Year, which went to "Mood" by 24kGoldn, Iann Dior, Omer Fedi, KBeaZy and Blake Slatkin. The massive hit was certified 5x platinum by the RIAA and spent eight weeks at No. 1 on Billboard's Hot 100 chart and 35 weeks at the top of Billboard's Hot Rock and Alternative chart.
BMI's Pop Songwriter of the Year was a tie between Omer Fedi and Michael Pollack with each writing four of the most performed songs. In addition to the BMI Song of the Year "Mood," Fedi co-wrote "MONTERO (Call Me by Your Name)" (co-written with Denzel Baptiste and David Biral of "Take a Daytrip," Roy Lenzo and Lil Nas X), "Stay" (co-written with Cashmere Cat, Isaac "Zac" De Boni, Haan, The Kid LAROI, Michael "Finatik" Mulé, Charlie Puth and Blake Slatkin) and "WITHOUT YOU/WITHOUT YOU (Remix)" (co-written by The Kid LAROI and Blake Slatkin, with Miley Cyrus contributing to the remix). Pollack was honored for his hand in co-writing "Anyone" (co-written with Raul Cubina, Jordan K. Johnson and Andrew Watt), "Daisies" (co-written with Jordan K. Johnson), "Holy" (co-written with Chance the Rapper, Anthony M. Jones and Jorgen Odegard), and "Nobody's Love" (co-written with Nija Charles, Brandon "B HAM" Hamlin, Jordan K. Johnson and Ryan Ogren).
Both Sony Music Publishing and Universal Music Publishing Group tied for the honor of Publisher of the Year, each representing 28 of the previous year's most performed songs.
BMI also welcomed 60 first time Pop Award winners including D'Mile ("Leave the Door Open"), GIVĒON ("Peaches"), Megan Thee Stallion ("Beautiful Mistakes") and Tia Tia ("My Head & My Heart"), to name just a few. For a full list of the 2022 honorees, visit bmi.com/pop2022, and to join the conversation on social media, follow us @BMI and use #BMIPopAwards.
The post Carole Bayer Sager and Mike Stoller Honored at BMI Pop Awards appeared first on Music Connection Magazine.
———————————–
By: Music Connection
Title: Carole Bayer Sager and Mike Stoller Honored at BMI Pop Awards
Sourced From: www.musicconnection.com/carole-bayer-sager-and-mike-stoller-honored-at-bmi-pop-awards/
Published Date: Thu, 12 May 2022 00:00:54 +0000
Taylor Swift's rep responds to reports the singer has the worst private jet carbon emissions
A spokesperson for Taylor Swift has responded to a report that named the singer as the celebrity with the worst private jet CO2 emissions. 
Yesterday, a report released by Yard claimed the American singer was the biggest CO2 polluter of the year so far, having flown in her private jet 170 times since January and totalling 8,294.54 tonnes of CO2.
However, Swift's spokesperson told Buzzfeed News the statistics are inaccurate.
For context, the report claims the average person produces just seven tonnes of carbon emissions per year.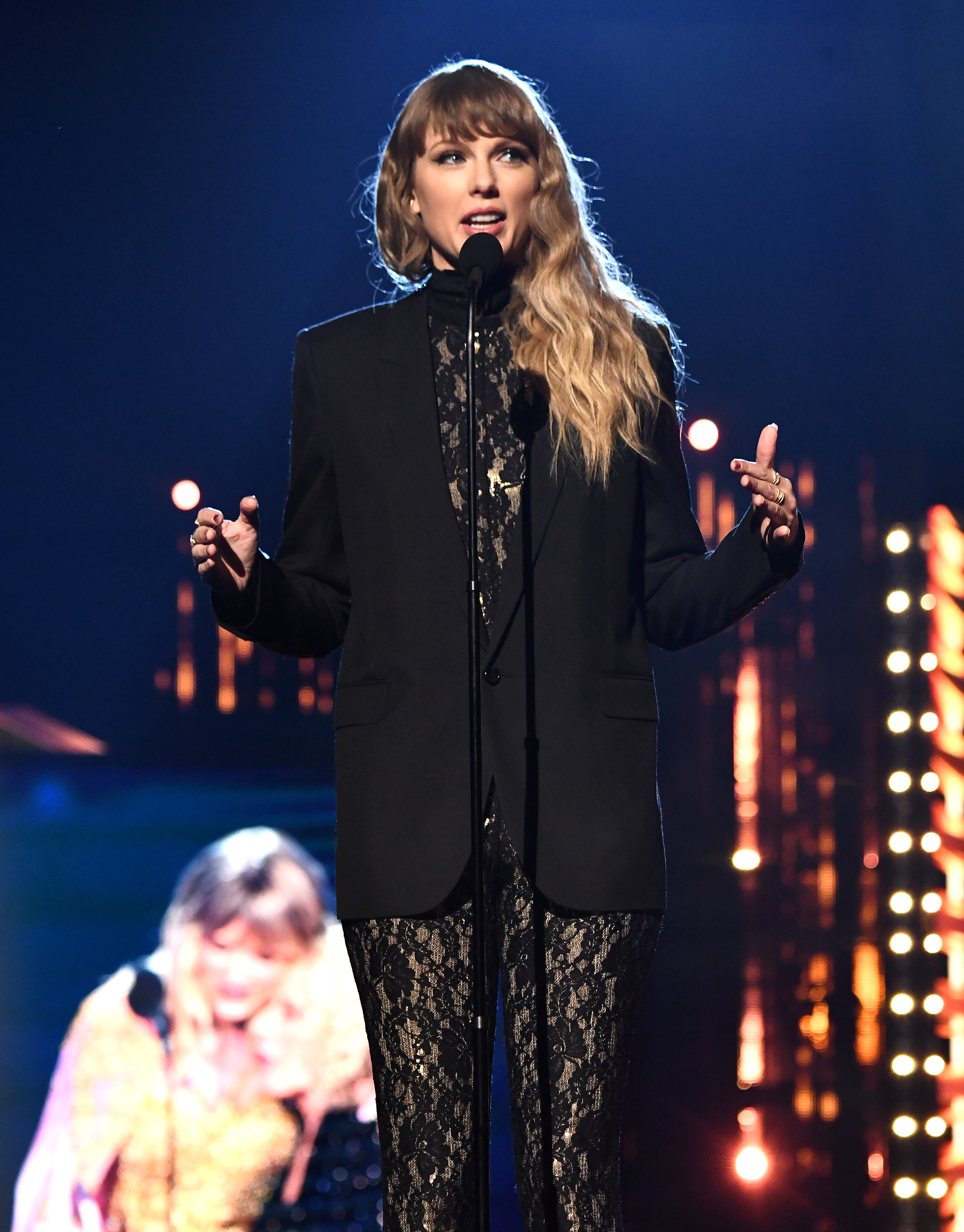 Swift's representative said only some of the 170 flights can be attributed to the singer: "Taylor's jet is loaned out regularly to other individuals. To attribute most or all of these trips to her is blatantly incorrect."
Regardless, it is clear Swift's jet is racking up significant amounts of carbon emissions due to its inefficient use.
According to the Yard report, her average flight time is just 80 minutes, and her jet's shortest recorded flight flew between Missouri and Nashville for just 36 minutes.
Other significant celebrity polluters include boxer and domestic violence perpetrator Floyd Mayweather, whose shortest flight was just 10 minutes long but emitted one ton of carbon; Kim Kardashian, who has emitted 609 times more carbon than the average person; and director Steven Spielberg, who took an 18-minute flight between Rotterdam and Amsterdam – a route which, when taken by train, takes only an hour. 
The subject of celebrity carbon emissions has blown up ever since Kylie Jenner shared an out-of-touch photo of her and partner Travis Scott posing in front of their private jets with the caption, "you wanna take mine or yours?"
In the midst of the backlash, many began diving deeper into Jenner's private jet use by examining the Celebrity Jets Twitter account, which records celebrity private jet trips.
https://twitter.com/CelebJets/status/1547047653690822661?ref_src=twsrc%5Etfw
Many were horrified she was regularly taking flights as short as 12 minutes and reprimanded her for "her absolute disregard for the planet".
Many found it hypocritical that ordinary people were being asked by big companies to reduce their car trips and use paper straws when celebrities are constantly leaving huge carbon footprints with frivolous trips in their private jets.
Despite the wave of criticism, celebrities have continued to take private flights between short distances. 
————————————
Title: Taylor Swift's rep responds to reports the singer has the worst private jet carbon emissions
Sourced From: celebrity.nine.com.au/latest/taylor-swift-private-jet-co2-emissions-highest-celebrity-rep-statement/589119a2-fb57-48bc-9547-73c28db53d21
Published Date: Sun, 31 Jul 2022 03:07:00 GMT
Read More
Did you miss our previous article…
https://www.mansbrand.com/jodie-sweetin-marries-mescal-wasilewski-with-fuller-house-co-stars-in-attendance/
Jodie Sweetin Marries Mescal Wasilewski with 'Fuller House' Co-Stars in Attendance!
Jodie Sweetin is married!
The 40-year-old actress, best known for playing Stephanie Tanner on Full House and Fuller House, married social worker Mescal Wasilewski on Saturday (July 30) at a private home in Malibu, Calif. after five years together.
Click inside to read more…
Jodie and Mescal wed in an intimate backyard ceremony that included her two daughters – Zoie, 14, and Beatrix, 11 – and her Fuller House co-stars including John Stamos, Candace Cameron Bure, and Andrea Barber.
"I know I have the right partner for the rest of whatever life brings me," Jodie shared with People. "And I couldn't be more grateful."
Jodie and Mescal were first introduced through friends in 2017 and dated long-distanced before Mescal moved from New York City to Los Angeles in 2020. They got engaged in January 2022.
This is the fourth marriage for Jodie – she was first married to Shaun Holguin from 2002 to 2006, to Cody Herpin from 2007 until 2010, and to Morty Coyle from 2012 to 2016. She shares Zoie with Cody and Beatrix with Morty.
Congrats to the newlyweds!
————————————
By: Just Jared
Title: Jodie Sweetin Marries Mescal Wasilewski with 'Fuller House' Co-Stars in Attendance!
Sourced From: www.justjared.com/2022/07/31/jodie-sweetin-marries-mescal-wasilewski-with-fuller-house-co-stars-in-attendance/
Published Date: Sun, 31 Jul 2022 04:26:28 +0000
Read More
Did you miss our previous article…
https://www.mansbrand.com/how-to-make-sense-of-a-very-unpredictable-fall-movie-season/
How to Make Sense of a Very Unpredictable Fall Movie Season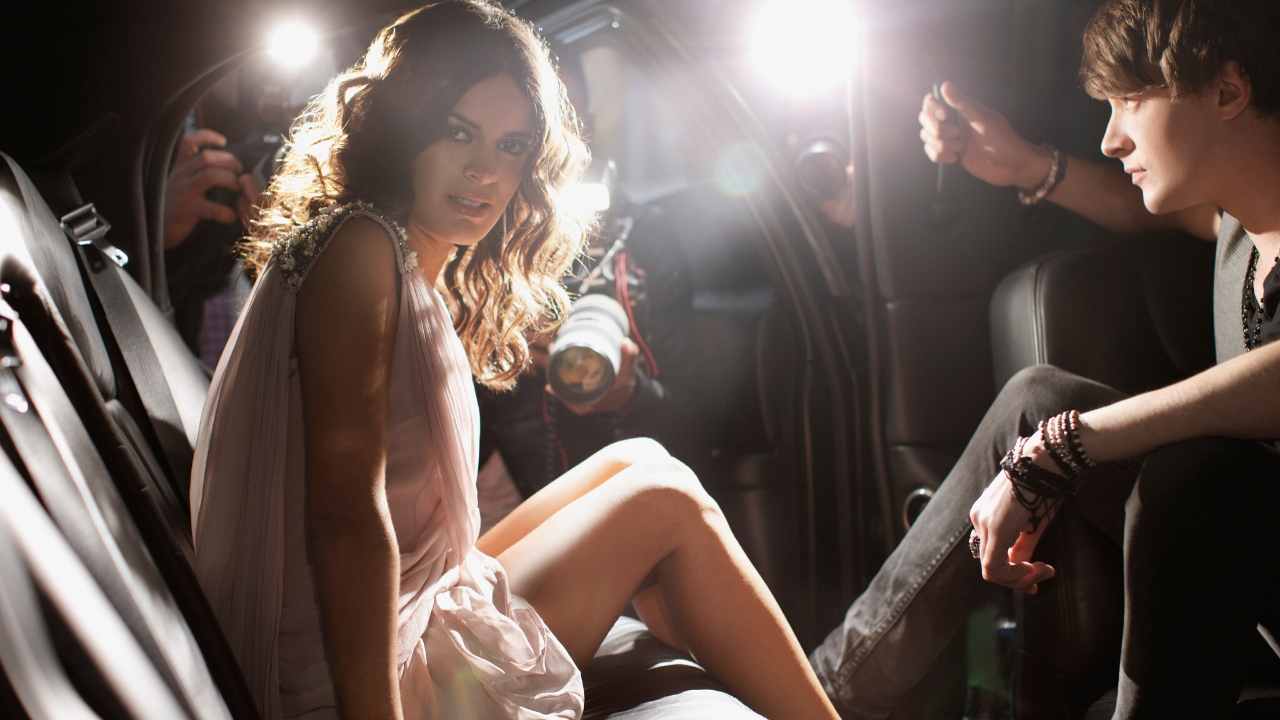 All of a sudden, the fall movie season looks very busy. This week brought two big festival announcements loaded with major films to come: First came Venice, with a lineup that includes everything from Darren Aronofsky's "The Whale" to "Bardo"; it was followed by TIFF, where Steven Spielberg's "The Fabelmans" will premiere alongside Sam Mendes' "Empire of Light" and Sarah Polley's "Women Talking," among many others. Meanwhile, Telluride continues to shroud its selections in secret, but the latest lineups help us get a sense of what to expect there as well.
In this week's episode of Screen Talk, Eric Kohn and Anne Thompson dig through both lineups to get a sense for which films could impact the coming awards season and why it's almost certain to be an unpredictable ride. They also address the return of competitiveness between festivals that seemed to subside earlier in the pandemic, and touch on the recent changes to the Oscar submission rules in France.
Watch the full episode above or listen it below. 

Screen Talk is produced by Azwan Badruzaman and available on Apple Podcasts, Stitcher, and Spotify, and hosted by Megaphone. Browse previous installments here, subscribe here, and be sure to let us know if you'd like to hear the hosts address specific issues in upcoming editions of Screen Talk. 
———————–
By: Anne Thompson
Title: How to Make Sense of a Very Unpredictable Fall Movie Season
Sourced From: www.indiewire.com/video/tiff-venice-2022-analysis-spielberg-screen-talk-391-1234746652/
Published Date: Fri, 29 Jul 2022 20:52:17 +0000
Read More