Oksana Chusovitina
The FIG released the nominative roster for the Doha world cup, the second of four apparatus world cups in the 2022 season, and included on the list of those expected to attend is eight-time Olympian Oksana Chusovitina, who originally announced her retirement in Tokyo last summer but later said she'd like to come back and make a run for an Asian Games medal in 2022.
We'll also see the Russians here, including 2020 Olympic champions Viktoria Listunova and Vladislava Urazova on the women's side, along with 2021 worlds team members Maria Minaeva and Yana Vorona, and the men's side will feature 2020 Olympic individual competitor Aleksandr Kartsev, 2016 Olympic silver medalist and 2019 world champion Ivan Stretovich, and young senior Ivan Gerget, a member of the silver medal-winning junior worlds team in 2019.
Other notable names on the roster making their 2022 season debuts include 2020 Olympians Ryu Sunghyun and Lee Junho, and three-time Olympian Igor Radivilov of Ukraine, who will be joined by 2021 world all-around bronze medalist Illia Kovtun, set to debut a week earlier in Cottbus along with a number of other world-class talents.
The competition will begin with qualifications on March 2, and should be available to watch on the Olympic Channel. A full list of all competitors who have registered is below.
ALBANIA
Matvei Petrov
ALGERIA
Mohamed Aouicha
Feth Allah Chalal
Ahmed Anis Maoudj
Sihem Hamidi
Lahna Salem
Chama Temmami
ARMENIA
Artur Avetisyan
Artur Davtyan
Vahagn Davtyan
Gagik Khachikyan
Harutyun Merdinyan
AUSTRALIA
James Bacueti
Mitchell Morgans
Michael Tone
Breanna Scott
AUSTRIA
Xheni Dyrmishi
Vinzenz Höck
AZERBAIJAN
Nikita Simonov
Ivan Tikhonov
BELARUS
Sviataslau Dranitski
Dzmitry Hurynovich
Yahor Sharamkou
Anastasiya Smantsar
BELGIUM
Maxime Gentges
COLOMBIA
Jossimar Calvo
CROATIA
Aurel Benovic
Tin Srbic
Filip Ude
Jakov Vlahek
CZECH REPUBLIC
Ondrej Kalny
GEORGIA
Saba Abesadze
Ioane Jimsheleishvili
Levan Skhiladze
Bidzina Sitchinava
GREAT BRITAIN
Hayden Skinner
Luke Whitehouse
HONG KONG
Ng Ka Ki
Shek Wai Hung
Charlie Chan Cheuk Lam
Angel Wong Hiu Ying
HUNGARY
Krisztian Balazs
David Vecsernyes
Csenge Bacskay
Dorina Böczögö
Bianka Schermann
ICELAND
Jon Gunnarsson
IRELAND
Daniel Fox
Rhys McClenaghan
Eamon Montgomery
Adam Steele
ISRAEL
Artem Dolgopyat
Andrey Medvedev
Alexander Myakinin
JORDAN
Ahmad Abu Al Soud
KAZAKHSTAN
Milad Karimi
Nariman Kurbanov
Farukh Nabiyev
Aida Bauyrzhanova
Alexandra Shametko
Korkem Yerbossynkyzy
LITHUANIA
Robert Tvorogal
MALTA
Ella Borg
Tara Vella Clark
NEW ZEALAND
Sam Dick
William Fu-Allen
Jorden O'Connell-Inns
Reece Cobb
Keira Rolston-Larking
QATAR
Ahmed Al Dyani
Abdulla Al Harith
Al Harith Rakan
Duha Al Habshi
RUSSIA
Ivan Gerget
Aleksandr Kartsev
Ivan Stretovich
Viktoria Listunova
Maria Minaeva
Vladislava Urazova
Yana Vorona
SLOVENIA
Luka Bojanc
Nikolaj Bozic
Luka Kisek
Lucija Hribar
Tjasa Kysselef
Zala Trtnik
SOUTH KOREA
Lee Junho
Ryu Sunghyun
SPAIN
Nestor Abad
Nicolau Mir
Joel Plata
Adria Vera
TURKEY
Ferhat Arican
Adem Asil
Hasan Bulut
Ibrahim Colak
Sercan Demir
Mehmet Ayberk Kosak
Cemre Kendirci
Nazli Savranbasi
Göksu Üctas Sanli
UKRAINE
Illia Kovtun
Igor Radivilov
Roman Vashchenko
Daniela Batrona
Yuliia Kasianenko
UZBEKISTAN
Rasuljon Abdurakhimov
Abdulla Azimov
Khabibullo Ergashev
Utkirbek Juraev
Abdulaziz Mirvaliev
Oksana Chusovitina
Gulnaz Jumabekova
Article by Lauren Hopkins
———————–
By: Lauren
Title: Chusovitina Expected to Return in Doha
Sourced From: thegymter.net/2022/02/10/chusovitina-expected-to-return-in-doha/
Published Date: Thu, 10 Feb 2022 08:07:57 +0000
Taylor Swift's rep responds to reports the singer has the worst private jet carbon emissions
A spokesperson for Taylor Swift has responded to a report that named the singer as the celebrity with the worst private jet CO2 emissions. 
Yesterday, a report released by Yard claimed the American singer was the biggest CO2 polluter of the year so far, having flown in her private jet 170 times since January and totalling 8,294.54 tonnes of CO2.
However, Swift's spokesperson told Buzzfeed News the statistics are inaccurate.
For context, the report claims the average person produces just seven tonnes of carbon emissions per year.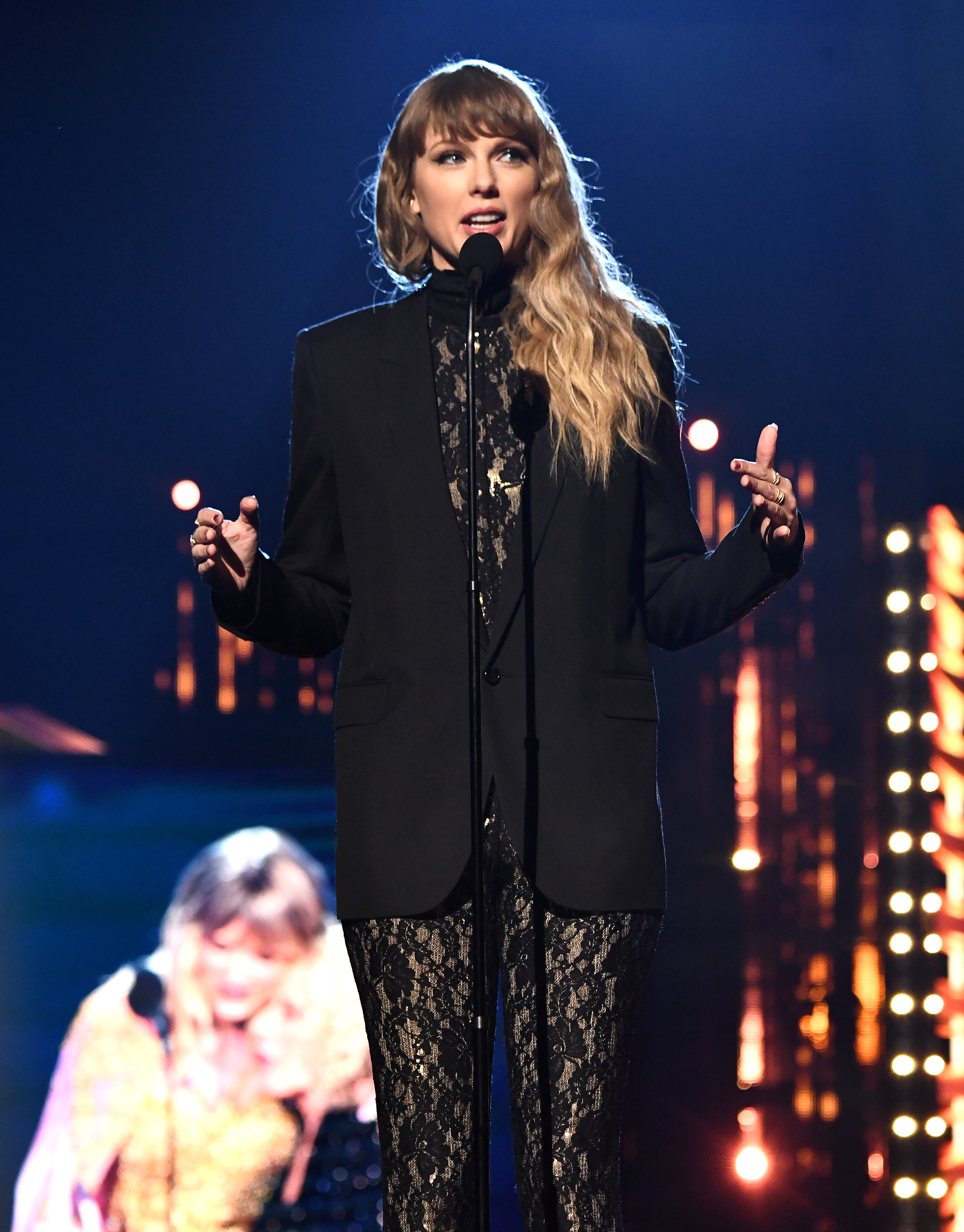 Swift's representative said only some of the 170 flights can be attributed to the singer: "Taylor's jet is loaned out regularly to other individuals. To attribute most or all of these trips to her is blatantly incorrect."
Regardless, it is clear Swift's jet is racking up significant amounts of carbon emissions due to its inefficient use.
According to the Yard report, her average flight time is just 80 minutes, and her jet's shortest recorded flight flew between Missouri and Nashville for just 36 minutes.
Other significant celebrity polluters include boxer and domestic violence perpetrator Floyd Mayweather, whose shortest flight was just 10 minutes long but emitted one ton of carbon; Kim Kardashian, who has emitted 609 times more carbon than the average person; and director Steven Spielberg, who took an 18-minute flight between Rotterdam and Amsterdam – a route which, when taken by train, takes only an hour. 
The subject of celebrity carbon emissions has blown up ever since Kylie Jenner shared an out-of-touch photo of her and partner Travis Scott posing in front of their private jets with the caption, "you wanna take mine or yours?"
In the midst of the backlash, many began diving deeper into Jenner's private jet use by examining the Celebrity Jets Twitter account, which records celebrity private jet trips.
https://twitter.com/CelebJets/status/1547047653690822661?ref_src=twsrc%5Etfw
Many were horrified she was regularly taking flights as short as 12 minutes and reprimanded her for "her absolute disregard for the planet".
Many found it hypocritical that ordinary people were being asked by big companies to reduce their car trips and use paper straws when celebrities are constantly leaving huge carbon footprints with frivolous trips in their private jets.
Despite the wave of criticism, celebrities have continued to take private flights between short distances. 
————————————
Title: Taylor Swift's rep responds to reports the singer has the worst private jet carbon emissions
Sourced From: celebrity.nine.com.au/latest/taylor-swift-private-jet-co2-emissions-highest-celebrity-rep-statement/589119a2-fb57-48bc-9547-73c28db53d21
Published Date: Sun, 31 Jul 2022 03:07:00 GMT
Read More
Did you miss our previous article…
https://www.mansbrand.com/jodie-sweetin-marries-mescal-wasilewski-with-fuller-house-co-stars-in-attendance/
Jodie Sweetin Marries Mescal Wasilewski with 'Fuller House' Co-Stars in Attendance!
Jodie Sweetin is married!
The 40-year-old actress, best known for playing Stephanie Tanner on Full House and Fuller House, married social worker Mescal Wasilewski on Saturday (July 30) at a private home in Malibu, Calif. after five years together.
Click inside to read more…
Jodie and Mescal wed in an intimate backyard ceremony that included her two daughters – Zoie, 14, and Beatrix, 11 – and her Fuller House co-stars including John Stamos, Candace Cameron Bure, and Andrea Barber.
"I know I have the right partner for the rest of whatever life brings me," Jodie shared with People. "And I couldn't be more grateful."
Jodie and Mescal were first introduced through friends in 2017 and dated long-distanced before Mescal moved from New York City to Los Angeles in 2020. They got engaged in January 2022.
This is the fourth marriage for Jodie – she was first married to Shaun Holguin from 2002 to 2006, to Cody Herpin from 2007 until 2010, and to Morty Coyle from 2012 to 2016. She shares Zoie with Cody and Beatrix with Morty.
Congrats to the newlyweds!
————————————
By: Just Jared
Title: Jodie Sweetin Marries Mescal Wasilewski with 'Fuller House' Co-Stars in Attendance!
Sourced From: www.justjared.com/2022/07/31/jodie-sweetin-marries-mescal-wasilewski-with-fuller-house-co-stars-in-attendance/
Published Date: Sun, 31 Jul 2022 04:26:28 +0000
Read More
Did you miss our previous article…
https://www.mansbrand.com/how-to-make-sense-of-a-very-unpredictable-fall-movie-season/
How to Make Sense of a Very Unpredictable Fall Movie Season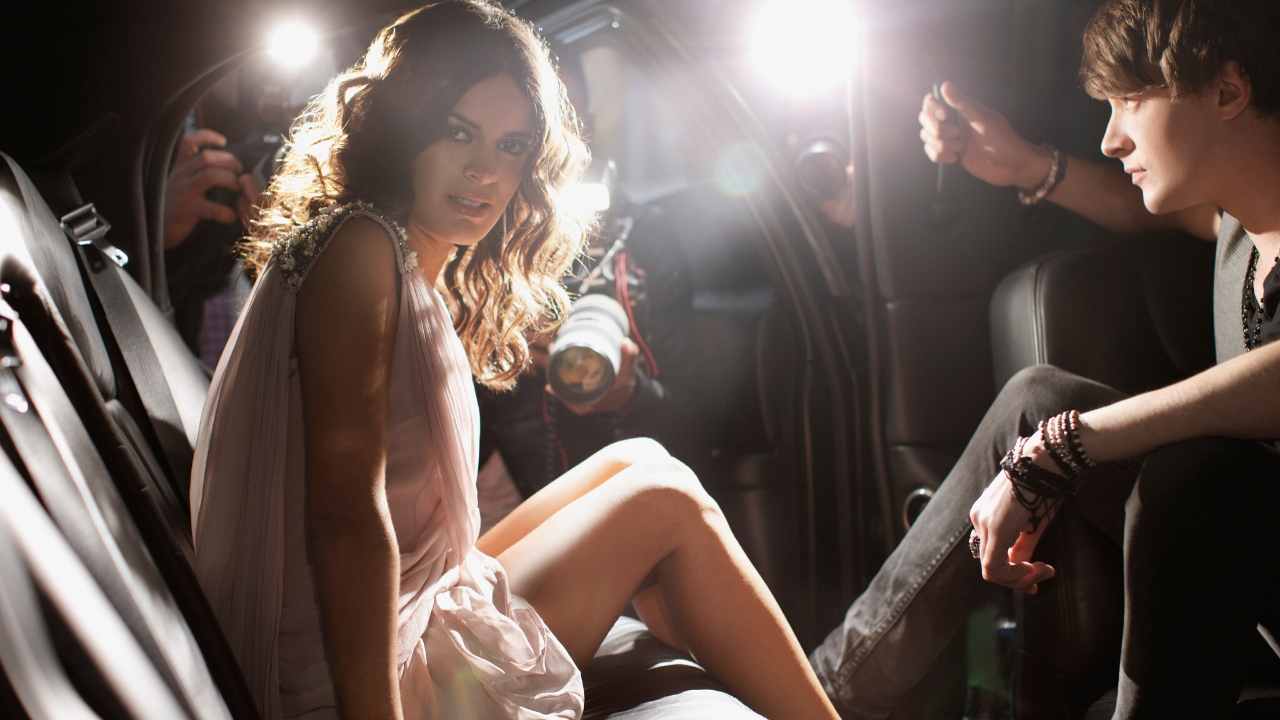 All of a sudden, the fall movie season looks very busy. This week brought two big festival announcements loaded with major films to come: First came Venice, with a lineup that includes everything from Darren Aronofsky's "The Whale" to "Bardo"; it was followed by TIFF, where Steven Spielberg's "The Fabelmans" will premiere alongside Sam Mendes' "Empire of Light" and Sarah Polley's "Women Talking," among many others. Meanwhile, Telluride continues to shroud its selections in secret, but the latest lineups help us get a sense of what to expect there as well.
In this week's episode of Screen Talk, Eric Kohn and Anne Thompson dig through both lineups to get a sense for which films could impact the coming awards season and why it's almost certain to be an unpredictable ride. They also address the return of competitiveness between festivals that seemed to subside earlier in the pandemic, and touch on the recent changes to the Oscar submission rules in France.
Watch the full episode above or listen it below. 

Screen Talk is produced by Azwan Badruzaman and available on Apple Podcasts, Stitcher, and Spotify, and hosted by Megaphone. Browse previous installments here, subscribe here, and be sure to let us know if you'd like to hear the hosts address specific issues in upcoming editions of Screen Talk. 
———————–
By: Anne Thompson
Title: How to Make Sense of a Very Unpredictable Fall Movie Season
Sourced From: www.indiewire.com/video/tiff-venice-2022-analysis-spielberg-screen-talk-391-1234746652/
Published Date: Fri, 29 Jul 2022 20:52:17 +0000
Read More