In those initial moments of agony in March after Nigeria was eliminated from qualification for this year's World Cup, the most immediate thoughts of Amaju Pinnick, the president of Nigeria's soccer federation, were of the disappointment being felt by his 200 million countrymen in Africa's most populous nation.
He needed only to look down on the scenes unfolding inside Moshood Abiola National Stadium in Abuja, Nigeria, to see what it meant. Thousands of angry supporters had poured onto the field after the final whistle to vent their anger, knocking over the advertising boards, chasing the players from the field and clashing with security officers. "My first thought," Pinnick said, "was to resign immediately."
But his mind quickly drifted elsewhere, too. In those first days after Nigeria's elimination in a home-and-home playoff against Ghana, Pinnick said he would wake up in the middle of the night thinking about another group feeling the sting of the team's failure.
"Oh what have we done," he said, "to Nike."
For any country accustomed to attending the World Cup, the consequences of missing the tournament are substantial. The United States Soccer Federation stumbled through just such a soccer catastrophe in 2017, and Italy has now done it in two World Cup cycles in a row.
For Nigeria, a leading light of African soccer that until this year had failed to qualify for the World Cup only once since 1994, the emotional and financial cost of elimination may be best told through the demise of a single deal: the carefully calibrated plan, worth millions of dollars and priceless publicity, linked to the release of a new national team jersey made by Nike.
Nigeria's jersey for the 2018 World Cup had been a breakout star, creating a frenzy and the type of buzz more expected from an appearance by one of the game's star players than the arrival of a piece of apparel. Brightly colored and featuring a design that set it apart from the more staid, conservative offerings of most of the other teams at the tournament in Russia, Nigeria's jersey became a must-have that summer, selling out almost immediately.
Nike received at least three million orders for the $90 shirt even before it went on sale. Lines formed at the company's flagship stores in London and other cities on the day of its release. When it was finally made available online, it sold out in three minutes.
Four years later, Nike and Nigeria — whose federation officials have sought to take full advantage of their brand through their relationship with the company — were hoping to build on that success with a new design this summer.
"Nike has been very religious about us," Pinnick said. "I feel very, very bad — I feel like crying when you mention Nike. They went all the way to bringing out what would have been the best jersey again in this tournament."
The World Cup is a major sales moment for Nike, which outfits some of the tournament's most prominent teams, including the current champion, France, but also the United States, England and Brazil, which has won more titles than any other nation.
Designing and manufacturing World Cup jerseys is not a short process, either; it typically takes about two years before the products appear in stores. Pinnick's reaction, then, was understandable: Nigeria's failure to qualify will mean a colossal loss in what the soccer federation could have expected to reap from its share of sales, he said.
Pinnick estimated that as many as five million jerseys might have been sold after qualification, though it is unclear how many jerseys Nike was planning to produce; the company declined multiple requests to comment for this article.
Through its contract with Nike, Nigeria was entitled to a royalty of about 8 percent of each sale, Pinnick suggested. It would also have received a further $1 million in bonus fees from the company for making the World Cup. Those payouts, as well as additional eight-figure paydays from FIFA just for playing in the tournament, most likely would have meant a doubling of the Nigerian federation's annual revenues of $20 million — a figure that was less than a tenth of what the biggest national soccer associations in South America and Europe generate.
Shehu Dikko, the vice president of the federation, said a significant amount of the money earned through qualification would have been allocated before the tournament, on items like player bonuses, tuneup matches and training camps. (The team is currently in North America: It lost to Mexico on Saturday in Texas and was set to play Ecuador at Red Bull Arena in New Jersey on Thursday night.) "It is a huge financial blow for us," he said, "and we have to recover."
There is another element of Nigeria's failure, though, that is much harder to quantify. Over the decades, the Nigeria men's soccer team, particularly when it is performing at major tournaments, has become a rallying point like no other for a population cleaved by social, ethnic and religious differences.
"Football in Nigeria is life — it's more than anybody can explain with words," Dikko said. "You have to feel it. Nigeria has over 500 tribes, so many traditions, but football is the only activity that breaks through all of our fault lines. Once there is a football, everybody is a Nigerian. Nobody cares who you are, what you do or what language you speak. So football is more than just a game for us. It's what binds this country together."
That level of interest and passion, though, means there also is a sharper focus on the performance of the federation.
Under Pinnick, who assumed the role in 2014 and is the longest-serving soccer president in Nigeria's history and who is also a member of FIFA's governing council, Nigeria has had a mixed record. While he claims credit for modernizing the federation and attracting new sponsors, his tenure has failed to yield any major titles. A round of 16 elimination in the most recent edition of the Africa Cup of Nations — months before the team's World Cup ouster — was its worst performance in that event since 1984. That came after a third-place finish in the previous edition and two consecutive catastrophic qualification campaigns in which Nigeria missed the competition in 2015 and 2017.
Despite his initial impulse to resign in March, Pinnick now says he will stay on through the end of his term later this year. Not everyone supports the decision.
Days after its World Cup exit, with Pinnick at his lowest, dozens of placard-holding protesters gathered outside the Nigerian headquarters in Abuja, calling for his ouster. Pinnick said the protest was not what it seemed; he suggested the crowd had been assembled — and paid — by opponents who have been trying to stymie his efforts since the day he first stepped into office.
"They are professional placard carriers — you employ them, you rent them," Pinnick said of the group that called for his ouster. "If you ask the guy why they are carrying the placards, they say they don't know. They rent them for as low as 10 cents, 20 cents. People are hungry."
A few days later, there was another demonstration, more placards. This time the messages were different. They called on Pinnick to stay on.
Taylor Swift's rep responds to reports the singer has the worst private jet carbon emissions
A spokesperson for Taylor Swift has responded to a report that named the singer as the celebrity with the worst private jet CO2 emissions. 
Yesterday, a report released by Yard claimed the American singer was the biggest CO2 polluter of the year so far, having flown in her private jet 170 times since January and totalling 8,294.54 tonnes of CO2.
However, Swift's spokesperson told Buzzfeed News the statistics are inaccurate.
For context, the report claims the average person produces just seven tonnes of carbon emissions per year.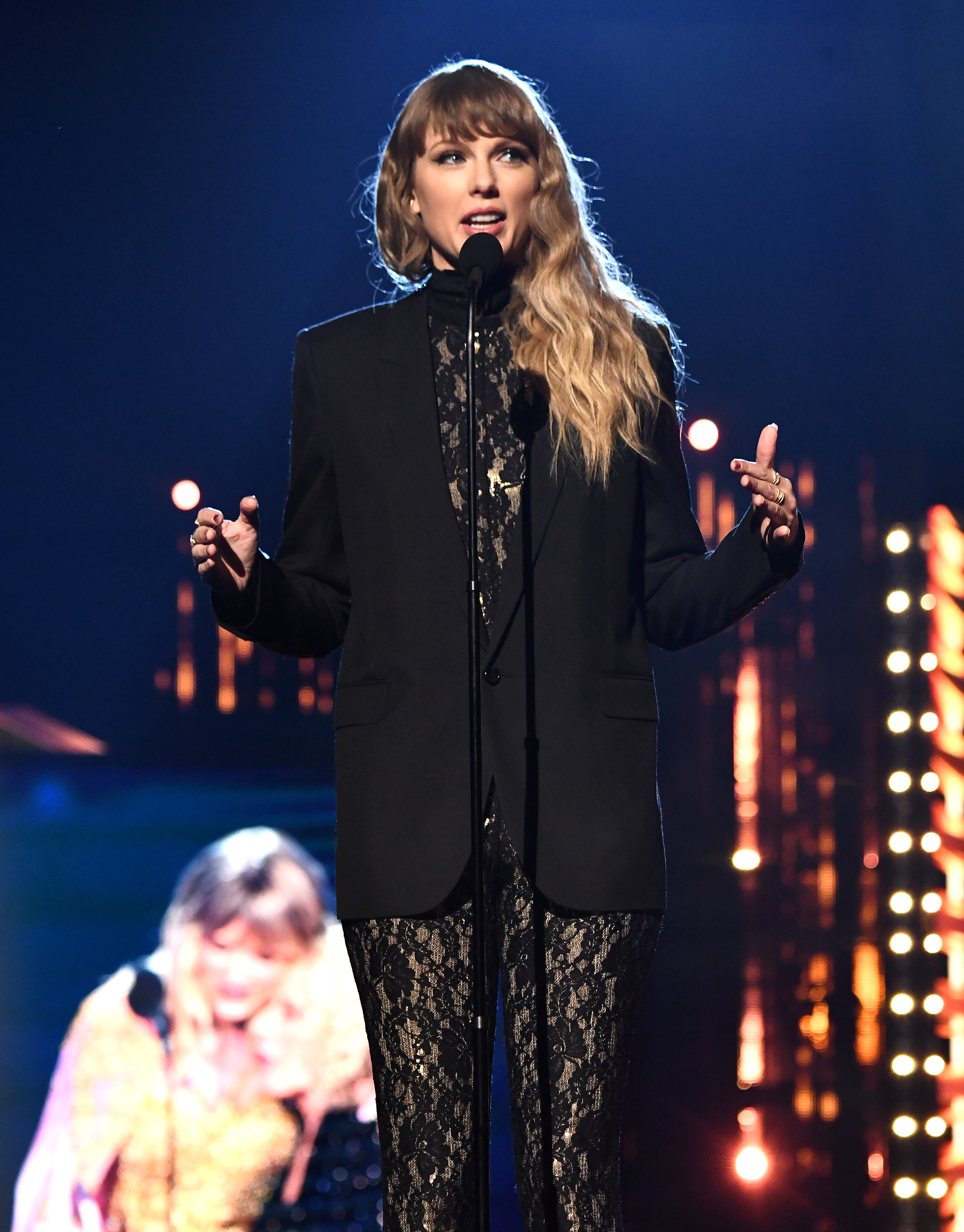 Swift's representative said only some of the 170 flights can be attributed to the singer: "Taylor's jet is loaned out regularly to other individuals. To attribute most or all of these trips to her is blatantly incorrect."
Regardless, it is clear Swift's jet is racking up significant amounts of carbon emissions due to its inefficient use.
According to the Yard report, her average flight time is just 80 minutes, and her jet's shortest recorded flight flew between Missouri and Nashville for just 36 minutes.
Other significant celebrity polluters include boxer and domestic violence perpetrator Floyd Mayweather, whose shortest flight was just 10 minutes long but emitted one ton of carbon; Kim Kardashian, who has emitted 609 times more carbon than the average person; and director Steven Spielberg, who took an 18-minute flight between Rotterdam and Amsterdam – a route which, when taken by train, takes only an hour. 
The subject of celebrity carbon emissions has blown up ever since Kylie Jenner shared an out-of-touch photo of her and partner Travis Scott posing in front of their private jets with the caption, "you wanna take mine or yours?"
In the midst of the backlash, many began diving deeper into Jenner's private jet use by examining the Celebrity Jets Twitter account, which records celebrity private jet trips.
https://twitter.com/CelebJets/status/1547047653690822661?ref_src=twsrc%5Etfw
Many were horrified she was regularly taking flights as short as 12 minutes and reprimanded her for "her absolute disregard for the planet".
Many found it hypocritical that ordinary people were being asked by big companies to reduce their car trips and use paper straws when celebrities are constantly leaving huge carbon footprints with frivolous trips in their private jets.
Despite the wave of criticism, celebrities have continued to take private flights between short distances. 
————————————
Title: Taylor Swift's rep responds to reports the singer has the worst private jet carbon emissions
Sourced From: celebrity.nine.com.au/latest/taylor-swift-private-jet-co2-emissions-highest-celebrity-rep-statement/589119a2-fb57-48bc-9547-73c28db53d21
Published Date: Sun, 31 Jul 2022 03:07:00 GMT
Read More
Did you miss our previous article…
https://www.mansbrand.com/jodie-sweetin-marries-mescal-wasilewski-with-fuller-house-co-stars-in-attendance/
Jodie Sweetin Marries Mescal Wasilewski with 'Fuller House' Co-Stars in Attendance!
Jodie Sweetin is married!
The 40-year-old actress, best known for playing Stephanie Tanner on Full House and Fuller House, married social worker Mescal Wasilewski on Saturday (July 30) at a private home in Malibu, Calif. after five years together.
Click inside to read more…
Jodie and Mescal wed in an intimate backyard ceremony that included her two daughters – Zoie, 14, and Beatrix, 11 – and her Fuller House co-stars including John Stamos, Candace Cameron Bure, and Andrea Barber.
"I know I have the right partner for the rest of whatever life brings me," Jodie shared with People. "And I couldn't be more grateful."
Jodie and Mescal were first introduced through friends in 2017 and dated long-distanced before Mescal moved from New York City to Los Angeles in 2020. They got engaged in January 2022.
This is the fourth marriage for Jodie – she was first married to Shaun Holguin from 2002 to 2006, to Cody Herpin from 2007 until 2010, and to Morty Coyle from 2012 to 2016. She shares Zoie with Cody and Beatrix with Morty.
Congrats to the newlyweds!
————————————
By: Just Jared
Title: Jodie Sweetin Marries Mescal Wasilewski with 'Fuller House' Co-Stars in Attendance!
Sourced From: www.justjared.com/2022/07/31/jodie-sweetin-marries-mescal-wasilewski-with-fuller-house-co-stars-in-attendance/
Published Date: Sun, 31 Jul 2022 04:26:28 +0000
Read More
Did you miss our previous article…
https://www.mansbrand.com/how-to-make-sense-of-a-very-unpredictable-fall-movie-season/
How to Make Sense of a Very Unpredictable Fall Movie Season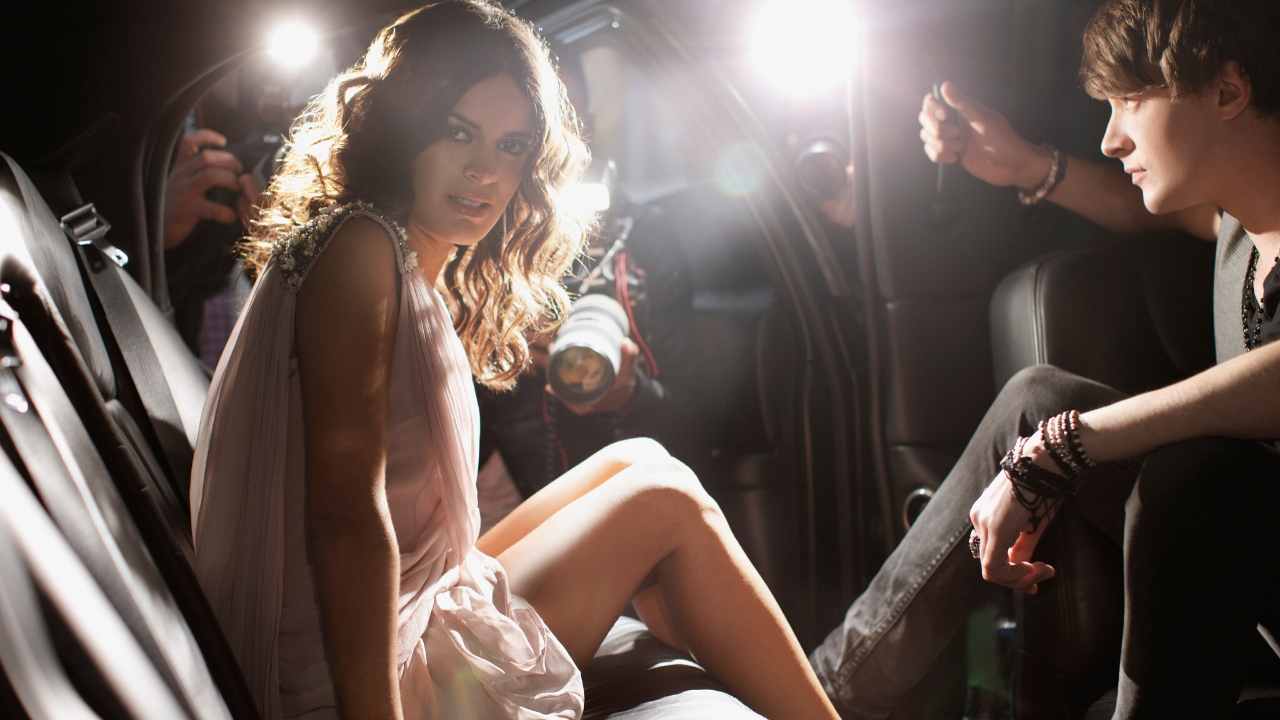 All of a sudden, the fall movie season looks very busy. This week brought two big festival announcements loaded with major films to come: First came Venice, with a lineup that includes everything from Darren Aronofsky's "The Whale" to "Bardo"; it was followed by TIFF, where Steven Spielberg's "The Fabelmans" will premiere alongside Sam Mendes' "Empire of Light" and Sarah Polley's "Women Talking," among many others. Meanwhile, Telluride continues to shroud its selections in secret, but the latest lineups help us get a sense of what to expect there as well.
In this week's episode of Screen Talk, Eric Kohn and Anne Thompson dig through both lineups to get a sense for which films could impact the coming awards season and why it's almost certain to be an unpredictable ride. They also address the return of competitiveness between festivals that seemed to subside earlier in the pandemic, and touch on the recent changes to the Oscar submission rules in France.
Watch the full episode above or listen it below. 

Screen Talk is produced by Azwan Badruzaman and available on Apple Podcasts, Stitcher, and Spotify, and hosted by Megaphone. Browse previous installments here, subscribe here, and be sure to let us know if you'd like to hear the hosts address specific issues in upcoming editions of Screen Talk. 
———————–
By: Anne Thompson
Title: How to Make Sense of a Very Unpredictable Fall Movie Season
Sourced From: www.indiewire.com/video/tiff-venice-2022-analysis-spielberg-screen-talk-391-1234746652/
Published Date: Fri, 29 Jul 2022 20:52:17 +0000
Read More