Don Denkinger was regarded as one of the finest major-league umpires of his time. Working in the American League from 1969 to 1998, he was assigned to four World Series and three All-Star Games.
But when Denkinger died Friday in Waterloo, Iowa, at 86, he was remembered mostly for his famously botched call on baseball's greatest stage.
In 1985, Denkinger was umpiring at first base in Game 6 of the World Series between the St. Louis Cardinals and the Kansas City Royals. The Cardinals were on the brink of capturing the championship, leading the Royals by three games to two and ahead by 1-0 with no one out in the bottom of the ninth inning. The Royals' Jorge Orta, who led off, hit a bounder to the Cardinals' first baseman, Jack Clark. He flipped the ball to the pitcher, Todd Worrell, who was covering the bag.
Denkinger called Orta safe though he was out by about a step. There was no television instant replay: Though the technology existed, Major League Baseball did not begin using it until 2008. So Denkinger's obvious missed call stood, infuriating the Cardinal manager, Whitey Herzog, his players and their fans.
After what became known as "the call," the Royals staged a rally that came to a head by the pinch-hitter Dane Iorg's single for a 2-1 victory that forced Game 7. Kansas City trounced the presumably dispirited Cardinals, 11-0, the next night to capture the World Series title.
During the off-season, Denkinger received death threats. His Iowa home was given police protection, and the F.B.I. investigated some of the most troubling notes he received.
Years later, in 2015, he told Sports Illustrated how he came to make the call that would define his career. "I was in good position, but Worrell is tall, the throw was high, and I couldn't watch his glove and his feet at the same time. It was a soft toss, and there was so much crowd noise, I couldn't hear the ball hit the glove."
Donald Anton Denkinger was born on Aug. 28, 1936, in Cedar Falls, Iowa. He attended Wartburg College in Waverly, Iowa, and joined its wrestling team. He served in the Army from 1957 to 1959, then began umpiring in the minor leagues in 1960. He worked the World Series in 1974, 1980, 1985 and 1991.
He was behind the plate for the 1978 Yankees-Boston Red Sox tiebreaking game for the A.L. pennant. He called balls and strikes for Game 7 of the 1991 World Series, when the Minnesota Twins' Jack Morris pitched a 10-inning shutout to best the Atlanta Braves, 1-0, and for Nolan Ryan's sixth no-hitter in 1990. His final game was in Kansas City's Kauffman Stadium on June 2, 1998. He retired after the season because of an ailing right knee.
Denkinger's daughter Denise Hanson announced his death. His survivors also include his wife, Gayle Price, and two other daughters.
He appeared at sports memorabilia shows, including one in St. Louis, and autographed photos of "the call" for fans. He kept a framed photo of "the call" at his home, and he displayed a painting depicting it at a restaurant he owned in Waterloo. Over the years Herzog reconciled with Denkinger, who spoke at a 2005 dinner for the Whitey Herzog Youth Foundation.
"Nobody wants to have the call that I did in the World Series," Denkinger told The Associated Press in 2014. "But I did. And now it's part of history."
"I'm not tired of talking about it," he added. "I mean, it happened. It's just that if the same thing happened now, they'd get it right on replay, and it'd be over with."
Denkinger reflected on the call before the 2014 World Series between the Royals and the San Francisco Giants, Kansas City's first such berth since 1985.
"It's life, and it goes on," MLB.com quoted him as saying. "I'm obviously reminded constantly that I made a mistake. You know what? I was an umpire for more than 30 years in the major leagues. I know I made a lot of mistakes. That one was just blown out of proportion."
Jack Black & Will Ferrell sing "Get Off the Stage" Oscars Acceptance Speech PSA
Jack Black & Will Ferrell sing "Get Off the Stage" Oscars Acceptance Speech Playoff Song at the 76th Academy Awards in 2004.
Jack Black & Will Ferrell sing "Get Off the Stage" Oscars Acceptance Speech PSA
Watch the full song here: https://youtu.be/NoXLu9Rz70g
Subscribe for more #Oscars videos ►► http://osca.rs/subscribeyt
#JackBlack #WillFerrell #GetOffTheStage #AcademyAwards #song #music #comedy #PSA #CatherineZetaJones #NicoleKidman #YouTubeShorts #Shorts #movies #filmmaking #filmmakers #celebrity #awards #academyaward #motivation #wordsofwisdom
————————
By: Oscars
Title: Jack Black & Will Ferrell sing "Get Off the Stage" Oscars Acceptance Speech PSA
Sourced From: www.youtube.com/watch?v=I7SXKWRUmNU
Ted Lasso's Jodi Balfour Reveals What Jack, Roy, and Jamie Might Have in Common As Keeley's Partners

Awards Daily talks to Jodi Balfour about romancing Keeley Jones (Juno Temple) in Season 3 of Ted Lasso. Like so many of us, Jodi Balfour loved the coziness of Ted Lasso seasons 1 and 2. So when she was cast as Jack, Keeley's new love interest, she was a little anxious about boarding an award-winning […]
———————–
By: Megan McLachlan
Title: Ted Lasso's Jodi Balfour Reveals What Jack, Roy, and Jamie Might Have in Common As Keeley's Partners
Sourced From: www.awardsdaily.com/2023/05/26/ted-lassos-jodi-balfour-reveals-what-jack-roy-and-jamie-might-have-in-common-as-keeleys-partners/
Published Date: Fri, 26 May 2023 14:43:14 +0000
Read More
Did you miss our previous article…
https://mansbrand.com/hugh-grants-lawsuit-alleging-illegal-snooping-by-british-tabloid-can-go-to-trial-court-says/
Hugh Grant's lawsuit alleging illegal snooping by British tabloid can go to trial, court says
A London court on Friday rejected an attempt by the publisher of The Sun tabloid to throw out a lawsuit by actor Hugh Grant alleging that journalists and investigators it hired illegally snooped on him.
Justice Timothy Fancourt said a trial in January will have to determine whether The Sun had carried out unlawful information gathering that included tapping his landline and bugging his car and breaking into his home.
News Group Newspapers (NGN), which owns The Sun, had argued that Grant didn't bring his claims within a six-year time limit.
READ MORE: Mel B teases return of Victoria Beckham to Spice Girls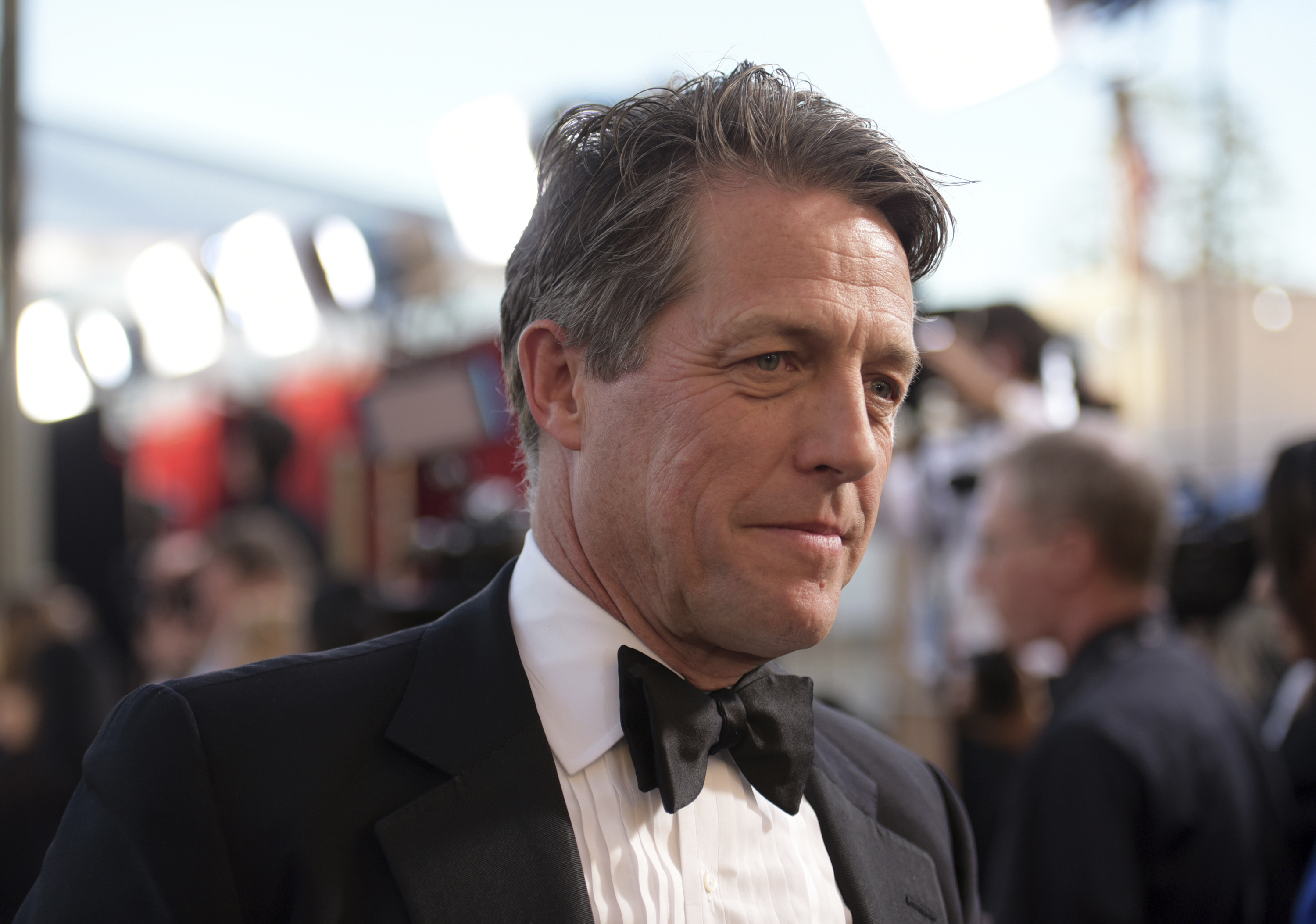 The judge dismissed Grant's phone hacking claims on time limitation grounds, but said the case could proceed on the other allegations.
"It was only on seeing invoices disclosed … in 2021 that Mr. Grant believed that private investigators (PIs) had been instructed by The Sun to target him in various ways, particularly in 2011," Fancourt wrote.
READ MORE: Cher reveals reality of friend Tina Turner's 'long illness'
The case was argued during a hearing last month that also included phone hacking allegations by Prince Harry against News Group, Rupert Murdoch's British newspapers.
Fancourt's ruling didn't address the Duke of Sussex's case because he wants to hear more about Harry's allegations that he was prevented from bringing his claims much sooner because of a "secret agreement" between Buckingham Palace and Murdoch's papers.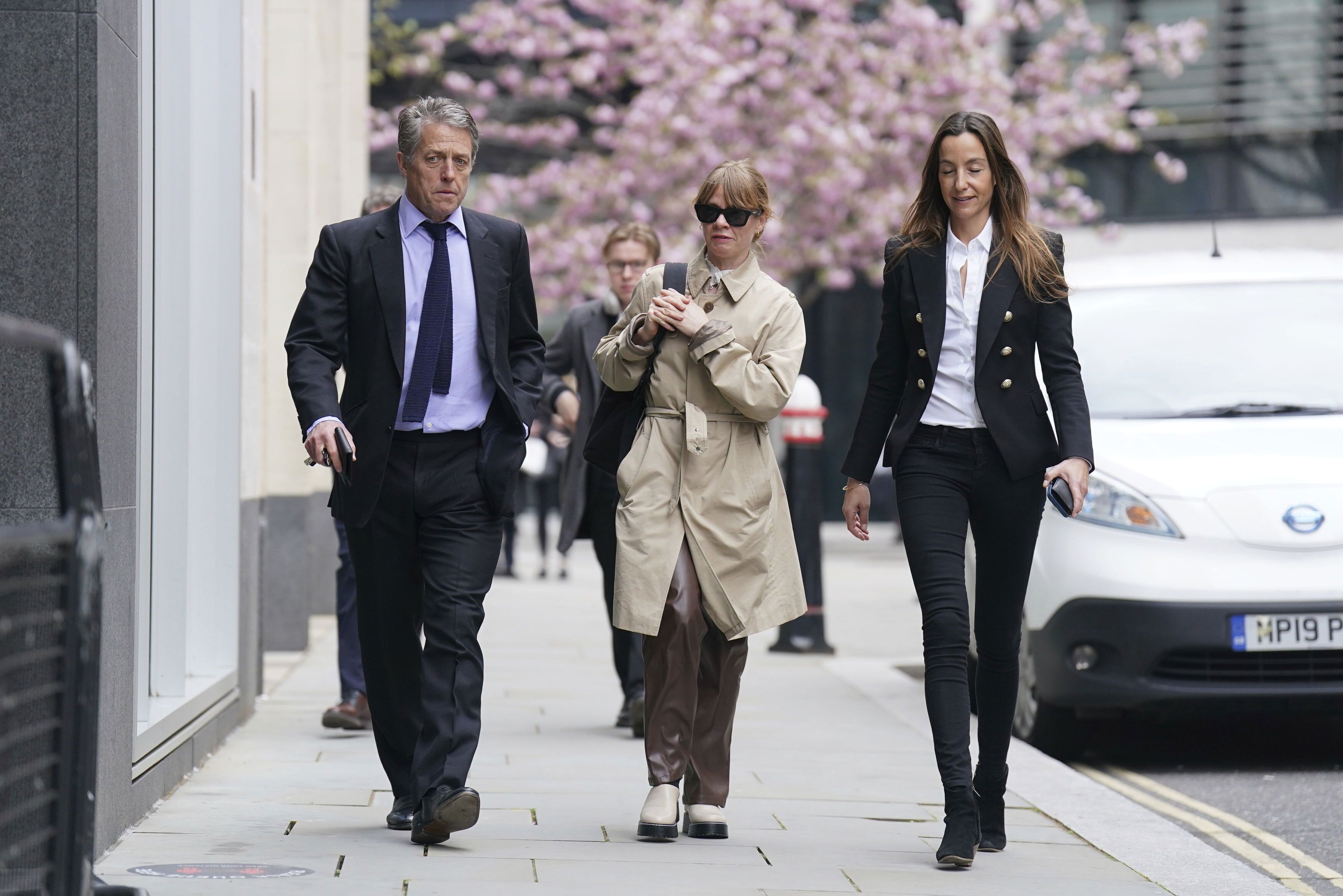 Harry alleged that the royal family had agreed to settle their cases with NGN, publisher of the defunct News of the World, out of court after related litigation died down.
He said the deal called for an apology from the newspapers. In court papers, Harry said that he only brought his lawsuit when efforts to expedite that settlement failed.
He said his brother, Prince William, heir to the throne, subsequently received a "huge" settlement over phone hacking allegations against News Group.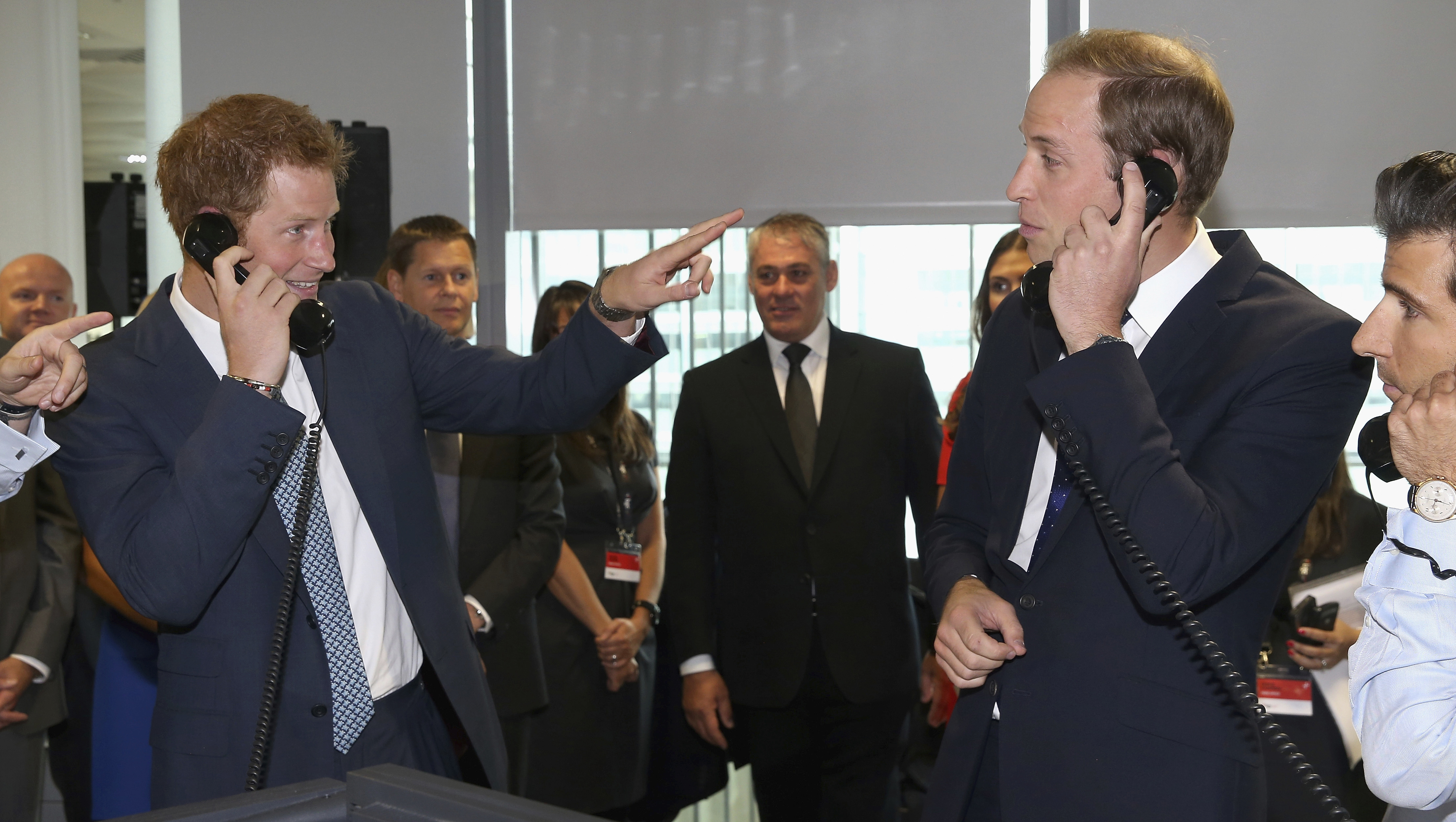 NGN has denied there was a "secret agreement." The palace hasn't responded to messages seeking comment on that or William's alleged settlement.
A spokesperson for News Group issued a statement on Friday saying that it was pleased that the court threw out Grant's phone hacking allegations.
"NGN strongly denies the various historical allegations of unlawful information-gathering contained in what remains of Mr. Grant's claim," the statement said.
For a daily dose of 9Honey, subscribe to our newsletter here.
————————————
Title: Hugh Grant's lawsuit alleging illegal snooping by British tabloid can go to trial, court says
Sourced From: celebrity.nine.com.au/latest/hugh-grants-lawsuit-alleging-illegal-snooping-by-the-sun-tabloid-allowed-to-go-to-trial-court-rules/fe413f79-f482-4d51-9350-59129fdcaa6b
Published Date: Fri, 26 May 2023 12:05:00 GMT
Read More
Did you miss our previous article…
https://mansbrand.com/being-mary-tyler-moore-director-james-adolphus-on-why-moore-never-saw-herself-as-a-feminist/