Drew Barrymore dropped as host of awards after resuming filming for talk show during strikes
Drew Barrymore has been dropped as the host of the 2023 National Book Awards after resuming filming for her self-titled daytime talk show amid the SAG-AFTRA strikes.
In a statement shared on X (formerly Twitter) on Wednesday by the American National Book Foundation, a representative said that Barrymore's invite to host the awards on November 15 had been 'rescinded'.
Last week, Barrymore announced on the show's official Instagram handle that production would begin on September 18th.
READ MORE: Selena hits back at backlash to VMAs moment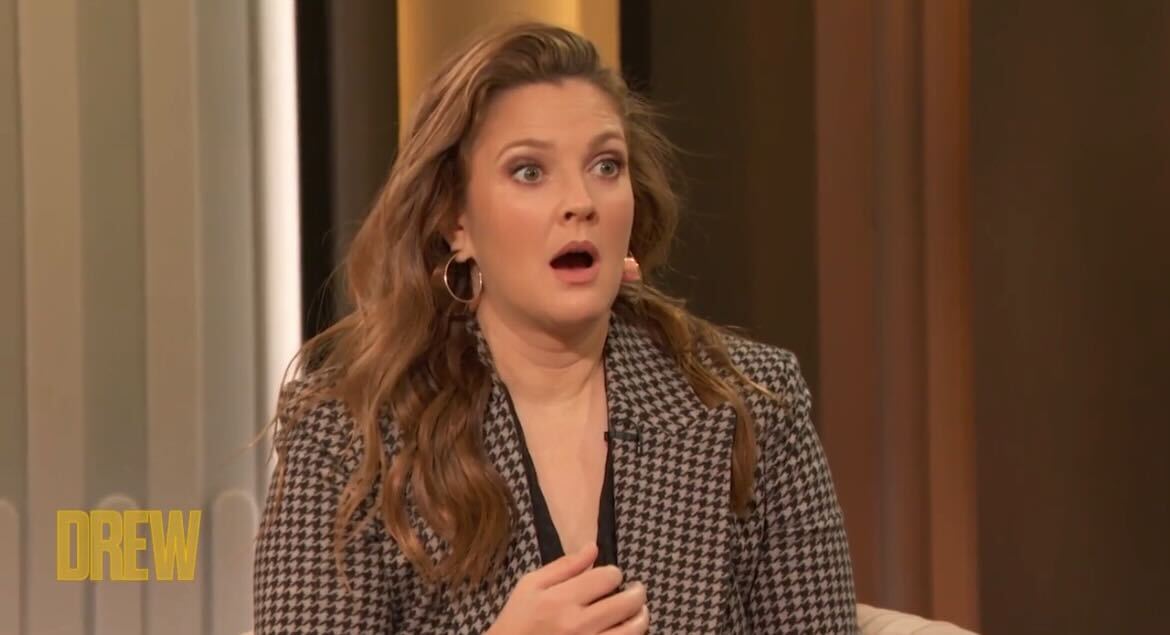 READ MORE: Nick Jonas' shock outburst after fans throw objects
"The National Book Award is an evening dedicated to celebrating the power of literature, and the incomparable contributions of writers to our culture," the statement read.
"In light of the announcement that The Drew Barrymore Show will resume production, the National Book Foundation has rescinded Ms. Barrymore's invitation to host the 74th National Book Awards Ceremony."
It concluded: "Our commitment is to ensure that the focus of the awards remains on celebrating writers and books, and we are grateful to Ms. Barrymore and her team for their understanding in this situation."
READ MORE: Music stars squash 'heated exchange' claims with one video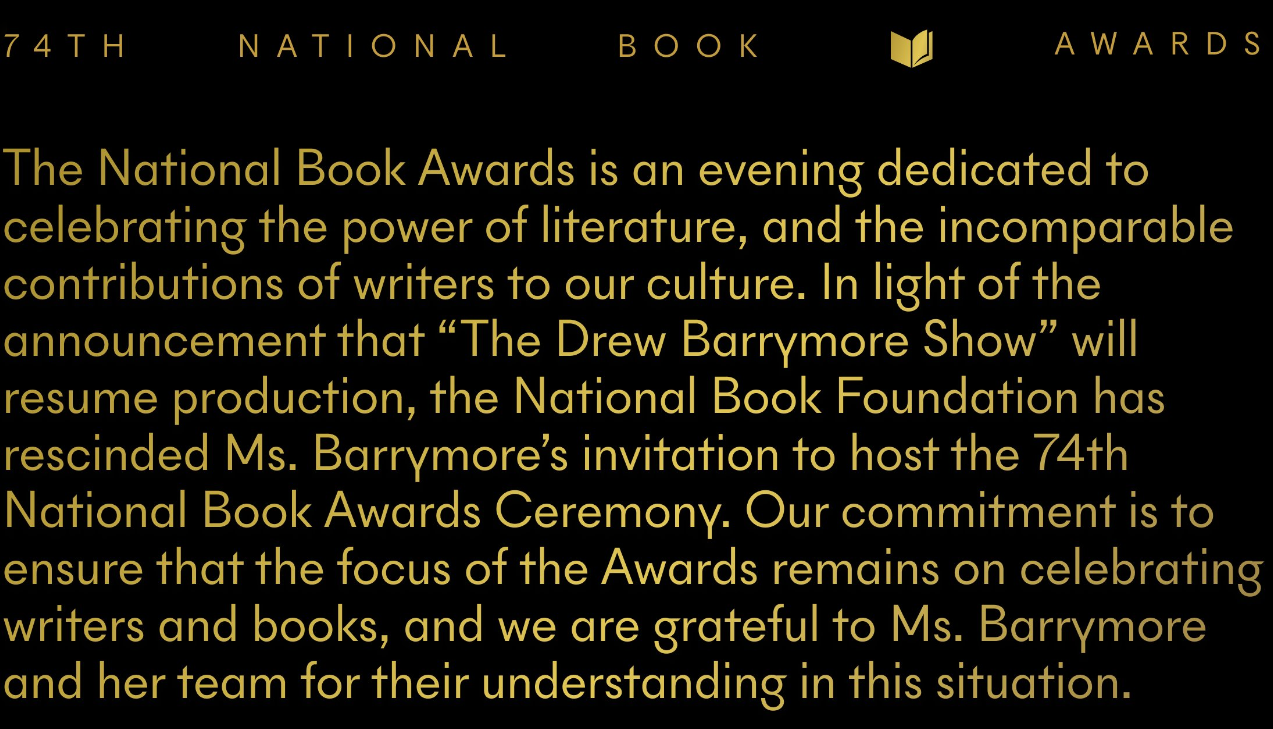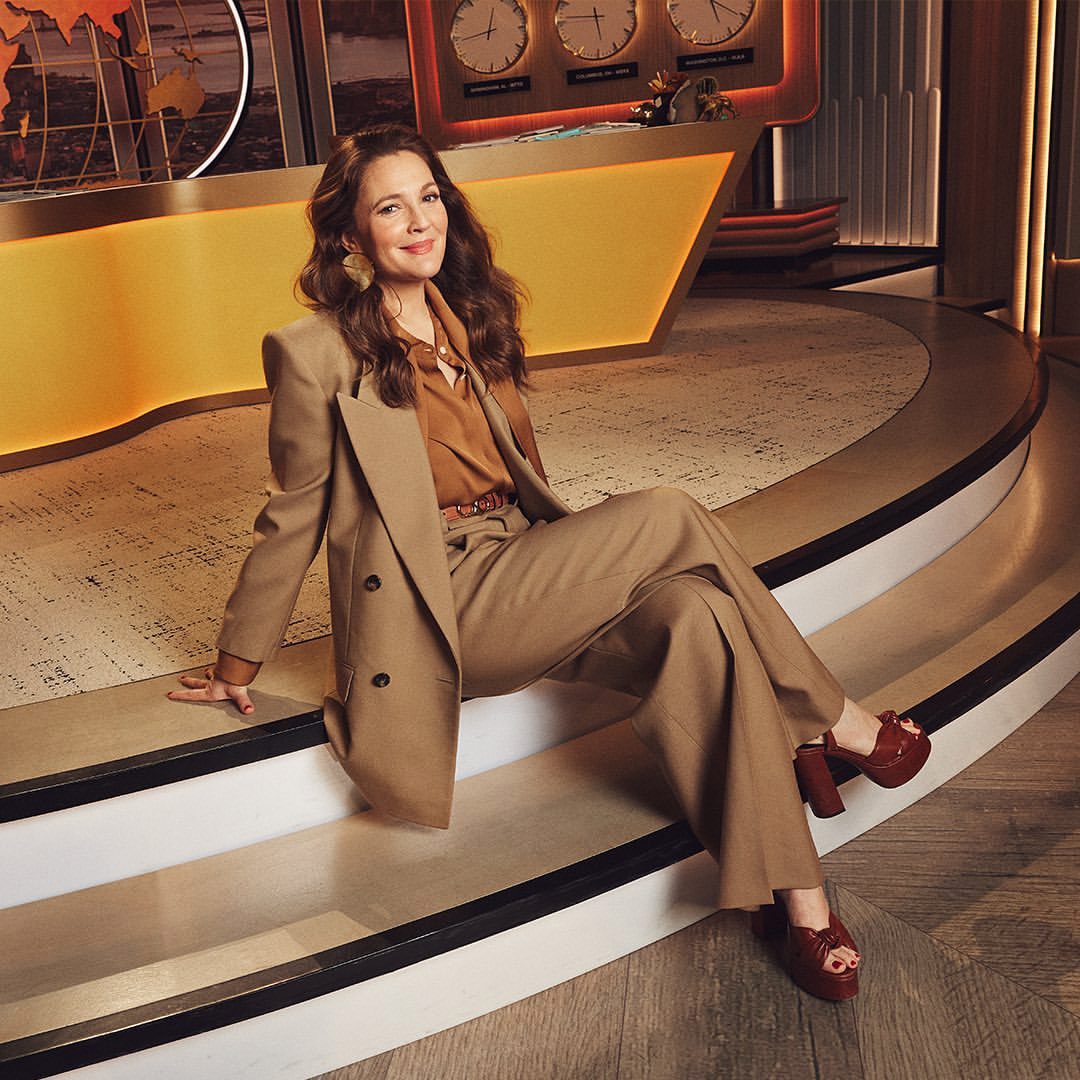 For a daily dose of 9Honey, subscribe to our newsletter here
Barrymore, who rose to fame as a child actor in E.T. the Extra-Terrestrial, films her talk show The Drew Barrymore Show in New York.
Earlier this week, she stood by her controversial move to resume her talk show amid the ongoing writer's strike.
The Blended actress, 48, posted a statement on Monday to Instagram addressing the show's return for season four after it wrapped in April.
"I own this choice," she told her 17.3 million followers. "We are in compliance with not discussing or promoting film and television that is struck of any kind."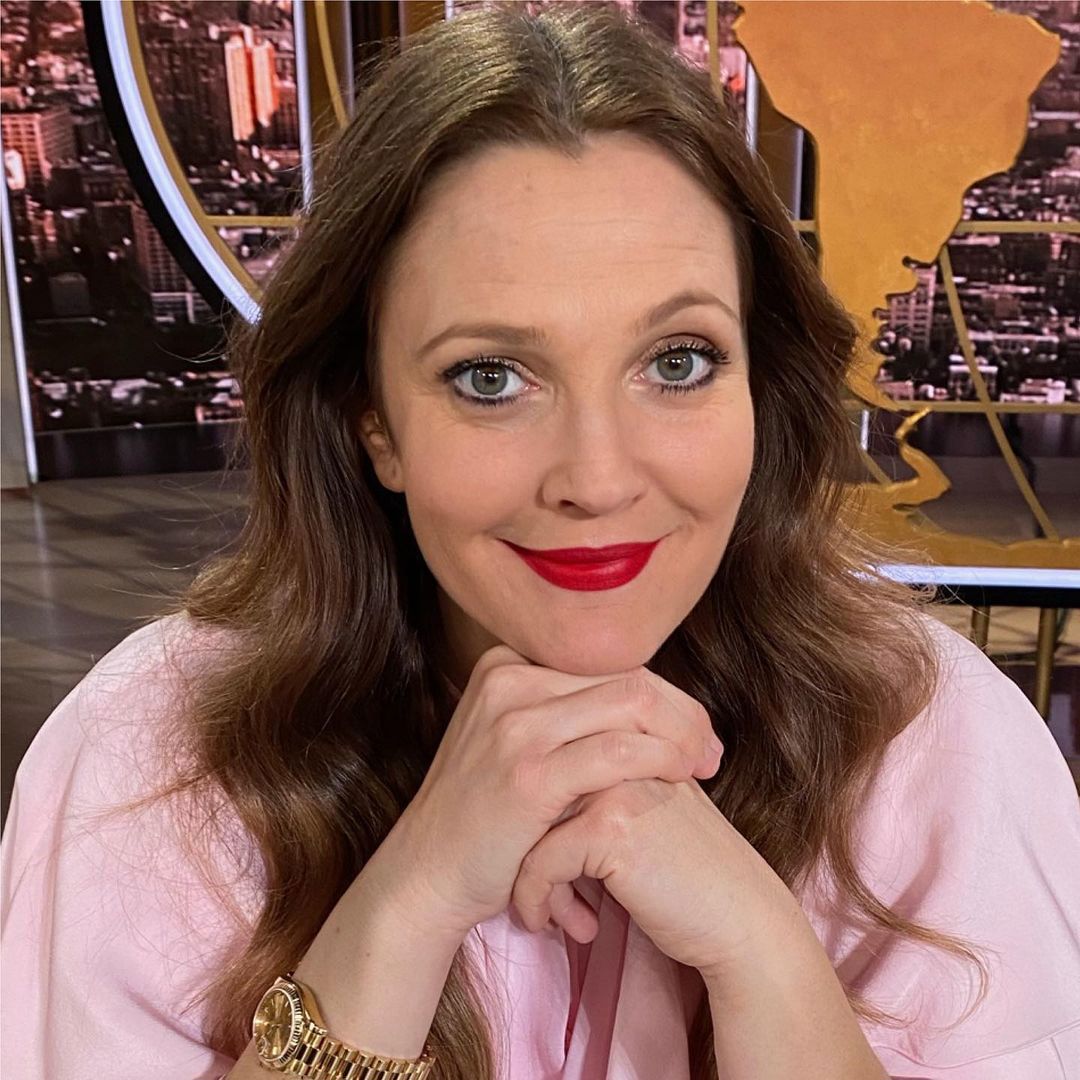 She initially announced the return of her show amid the strike by writing: "Big news! 🎉 We're kicking off our brand new season on Monday, September 18th. What do you want to see in Season 4?!"
It comes after it was reported earlier this week that an audience member accused crew working on the The Drew Barrymore Show of kicking them out over showing support for the writer's strike. 
Dominic Turiczek and Cassidy Carter were attending the show's Monday taping at the CBS Broadcast Center in New York when they were reportedly "kicked out" for wearing Writer's Guild of America (WGA) pins they accepted from picketers outside.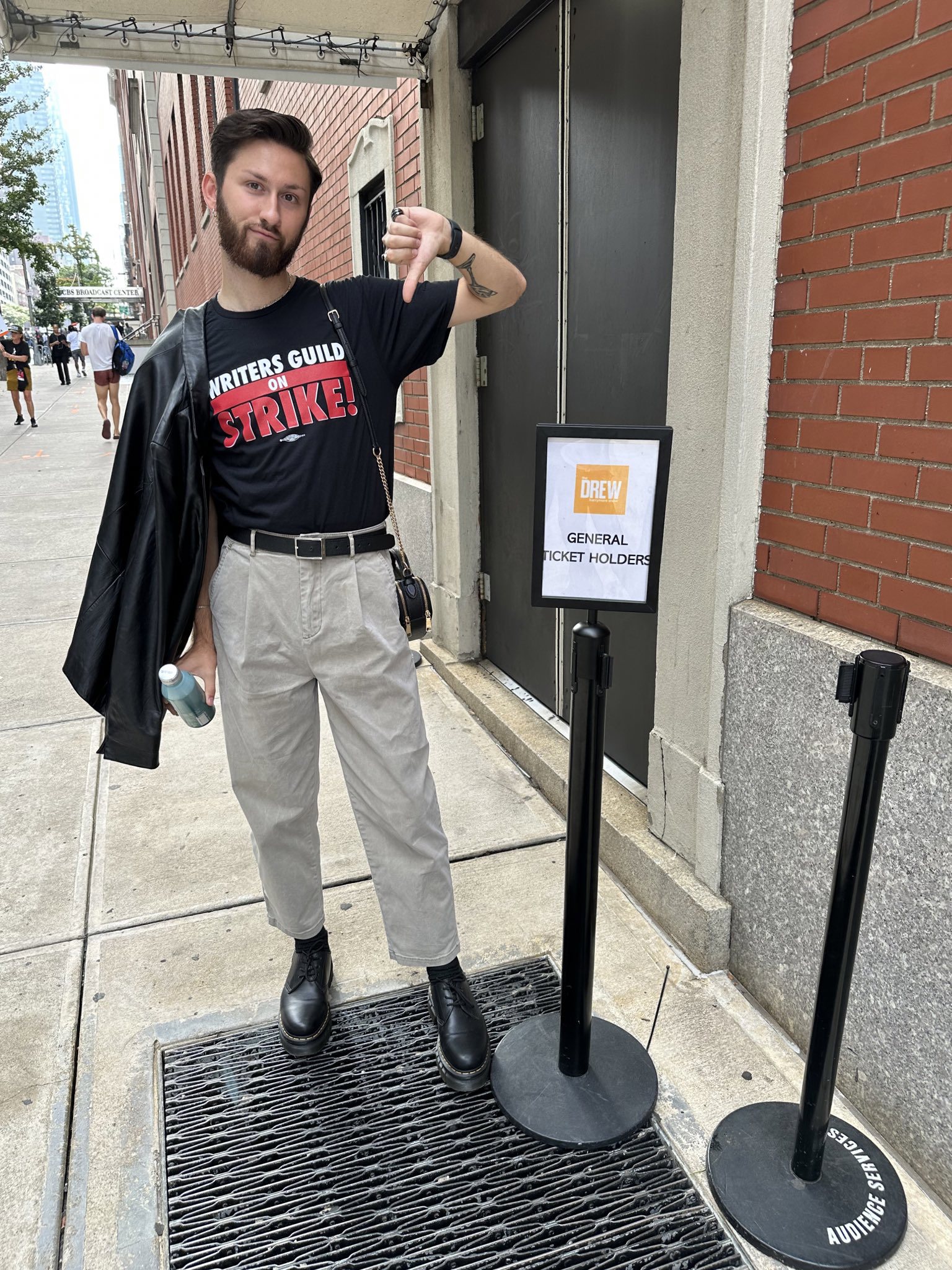 "Went to @DrewBarrymoreTV after winning tickets, unaware of the #WGA strike," Turiczek began his statement posted on X.
Turiczek later clarified they had been aware of the strike but only discovered Barrymore's show had WGA writers working once they were inside the studio. 
On Monday, WGA East confirmed on X that they would be picketing outside the taping after determining The Drew Barrymore Show was "in violation" of the strike.
In a statement secured by People, a spokesperson for The Drew Barrymore Show addressed the claims from the two audience members, revealing that Barrymore herself was "completely unaware of the incident."
"It is our policy to welcome everyone to our show tapings," they said.
"Due to heightened security concerns today, we regret that two audience members were not permitted to attend or were not allowed access."
They then shared that the show was reaching out to Turiczek and Carter to offer then new tickets.
————————————
Title: Drew Barrymore dropped as host of awards after resuming filming for talk show during strikes
Sourced From: celebrity.nine.com.au/latest/drew-barrymore-dropped-as-host-of-book-awards-after-resuming-filming-for-talk-show-during-strikes/be1a79b0-ed24-4f27-beef-981d876e9adb
Published Date: Thu, 14 Sep 2023 00:09:00 GMT
Read More
All the Daytime Makeup Looks to Copy From Kathryn Bernardo
Apart from being an award-winning actress, Kathryn Bernardo is also a true blue beauty girl. Need proof? Just take a closer look on how she has mastered the art of daytime makeup
It's Kathryn Bernardo who has rightfully earned the title of being a true icon. Mention her name once, and everyone can easily remember her as Mara from the popular remake of Mara Clara or as Philo from A Very Good Girl. But apart from her award-winning actress performances, she has also garnered admiration for her effortless makeup entries that command attention. And as for her signature? The coveted radiant daytime makeup look.
RELATED: New in Beauty: All the Standout September Releases From Filipino Brands
Think skin-focused makeup: soft matte base, barely-there eyeshadow, wispy lashes with just the right wash of color on the cheeks and lips. But is there more than one way to wear the coveted makeup look? According to Kathryn, there is. With her proficiency with the beauty format, she has shown how to wear her daytime signature in more ways than one. Ahead, we curated her best entries with some insider tips on how to achieve it.
The tint benefit
It's undeniable that every beauty girl has a perennial staple in their beauty library. And as for Bernardo? It's tints. It's a foolproof way to add the right flush of pigment on the cheeks and lips. Most formulas are also relatively lightweight and buildable, the kind that settles into a natural-looking finish. Pro tip: Achieve the same monochromatic daytime look by swiping the same shade of multi-tasking tint on the eyes, lips, and cheeks.
Pink lips, anyone?
The combination of a daytime makeup look and pink lips is nothing short of chic—just take a cue from Kath herself. Oscillating between tints and mattes, the actress often opts for a swipe of a rose-colored lipstick to achieve a more romantic look. Pro tip: Looking for the perfect eye-lip makeup pairing? Do it her way. Keep the eye look pared-down with a barely-there eyeshadow and a swish of mascara. Elsewhere, swipe on a more saturated pink on the lips for the right statement.
The bronze appeal
The sunkissed glow has always been omnipresent throughout the actress' beauty journey. But as years passed, she has found a way to upgrade her soft-glam signature into something that can be worn everyday. The secret to achieving the look? Underpainting method. Pro tip: Strategically place and blend the cream bronzer into your key points before applying foundation. Once accomplished, gently swish a powder bronzer format to the same areas.
Photos: KATHRYN BERNARDO (via Instagram)
The post All the Daytime Makeup Looks to Copy From Kathryn Bernardo appeared first on MEGA.
———————————–
By: Mara Go
Title: All the Daytime Makeup Looks to Copy From Kathryn Bernardo
Sourced From: mega-onemega.com/all-the-daytime-makeup-looks-to-copy-from-kathryn-bernardo/?utm_source=rss&utm_medium=rss&utm_campaign=all-the-daytime-makeup-looks-to-copy-from-kathryn-bernardo
Published Date: Wed, 27 Sep 2023 11:47:06 +0000
Read More
Did you miss our previous article…
https://mansbrand.com/did-the-golden-globes-finally-figure-out-how-to-award-best-popular-film/
Did the Golden Globes Finally Figure Out How to Award Best Popular Film?

It didn't work for the Oscars. But the Globes aren't the Oscars.
———————–
Title: Did the Golden Globes Finally Figure Out How to Award Best Popular Film?
Sourced From: www.indiewire.com/awards/industry/golden-globes-award-best-popular-film-analysis-1234909167/
Published Date: Tue, 26 Sep 2023 19:43:09 +0000
Read More
Did you miss our previous article…
https://mansbrand.com/gone-with-the-wind-star-hattie-mcdaniels-missing-oscar-to-be-replaced/
'Gone With the Wind' Star Hattie McDaniel's Missing Oscar to Be Replaced
Missing for decades, the first-ever Oscar won by a Black actor, Gone With the Wind's Hattie McDaniel, will be replaced. The Academy of Motion Picture Arts and Sciences will donate the replica award to Howard University. Deadline reports that the award will be donated to the Chadwick A. Boseman College of Fine Arts at the University. McDaniel won the original award in the Best Supporting Actress category for her performance as Mammy in 1939's Gone with the Wind.
———————–
By: Rob London
Title: 'Gone With the Wind' Star Hattie McDaniel's Missing Oscar to Be Replaced
Sourced From: collider.com/gone-with-the-wind-hattie-mcdaniel-missing-oscar-replacement/
Published Date: Tue, 26 Sep 2023 20:25:43 GMT
Read More
Did you miss our previous article…
https://mansbrand.com/nfl-mvp-odds-tua-tagovailoa-is-now-the-outright-leader-over-patrick-mahomes/