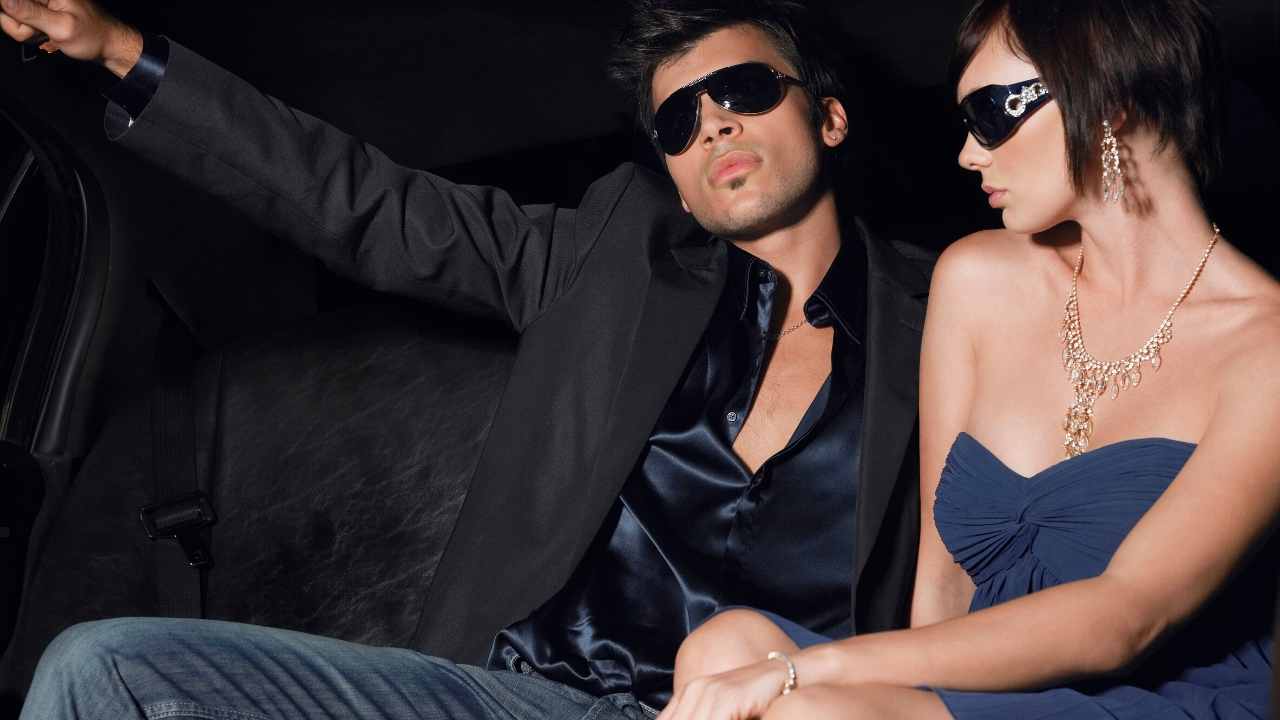 It's that time of year again. No, not awards season; it's always awards season in Hollywood. Now, it's Emmy season. Considering the handing-out of television's highest honor is still based around the all-but-extinct broadcast TV schedule, which sees Emmy nominations released in July and trophies handed out in September, industry veterans will argue the TV Academy's (outdated) timeline means it's always Emmy season as well… but Tuesday's nominees' list makes it official.
As with any attempt to turn the subjective appreciation of art into a popularity contest, there are snubs. There are surprises, as well. But before everyone gets on their high horse, shouting there's no such thing as a "snub" when there are 171 drama series competing for eight Best Drama Series slots, or asking what could possibly be considered a surprise from an awards body that voted "Emily in Paris" into the Best Comedy Series race — let's remember: "Snub" is just the accepted shorthand for a series or individual who was either expected to be nominated, thought deserving of a nomination, or both. "Surprise" is similar, except most professionals who keep up with the Emmys expected the series or individual to be left out of the race, usually because there simply isn't room for everyone.
Getting irked by the TV Academy's taste speaks to the passion we all have for our favorite programs; programs we would like to see elevated by a respected voting body so that more people can enjoy the shows as much as we did. Plus, understanding why certain shows were left off can help take the sting out of "snubs," just as appreciating how "surprises" broke through helps savor the moment.
With all that in mind, it's time to dig in. It's time for snubs and surprises. It's time for… Emmy season, baby!
———————–
By: Ben Travers
Title: Emmys Snubs and Surprises: 'Pachinko,' 'Reservation Dogs,' and More
Sourced From: www.indiewire.com/gallery/emmys-snubs-pachinko-atlanta-surprise-inventing-anna/
Published Date: Tue, 12 Jul 2022 18:47:12 +0000
Read More
Did you miss our previous article…
https://www.mansbrand.com/kelsey-plum-re-signs-with-the-aces-on-a-two-year-contract-extension/
Ben Stiller's Visual Effects Feat at the Oscars
Ben Stiller dazzles the audience with visual effects magic before presenting Joe Letteri, Brian Van't Hul, Christian Rivers and Richard Taylor with the Oscar for Visual Effects for 'King Kong' at the 78th Oscars.
Watch the full skit and acceptance speech ►► https://youtu.be/3j4lhe4Xeu0?si=YhVSvrk5X2M-Gsrj
Subscribe for more #Oscars videos ►► http://osca.rs/subscribeyt
Ben Stiller's Visual Effects Feat at the Oscars
#AcademyAwards #comedy #PSA #YouTubeShorts #Shorts #movies #filmmaking #filmmakers #celebrity #awards #academyaward #motivation #wordsofwisdom #BenStiller #VFX #skit #visualeffects #KingKong #StevenSpielberg
————————
By: Oscars
Title: Ben Stiller's Visual Effects Feat at the Oscars
Sourced From: www.youtube.com/watch?v=wGvRBuvF_rA
Did you miss our previous article…
https://mansbrand.com/the-2023-new-york-film-critics-circle-awards-voting-has-begun-updating-live/
The 2023 New York Film Critics Circle Awards Voting Has Begun (Updating Live)

Follow along as the prestigious awards body honors its picks for the best in cinema of 2023.
———————–
By: Christian Blauvelt
Title: The 2023 New York Film Critics Circle Awards Voting Has Begun (Updating Live)
Sourced From: www.indiewire.com/awards/results/2023-new-york-film-critics-circle-awards-nyfcc-winners-list-1234930653/
Published Date: Thu, 30 Nov 2023 15:05:00 +0000
Read More
UPDATING LIVE: 2023 New York Film Critics Circle Announcing Today

The first major critics group weighs in on the 2024 Oscar season starting today with the New York Film Critics Circle Awards. We will be updating throughout the day here at Awards Daily. They will announce their awards category by category via their Twitter feed. Here are this year's categories: Best Film Best Director Best […]
———————–
By: Clarence Moye
Title: UPDATING LIVE: 2023 New York Film Critics Circle Announcing Today
Sourced From: www.awardsdaily.com/2023/11/30/updating-live-2023-new-york-film-critics-circle-announcing-today/
Published Date: Thu, 30 Nov 2023 13:53:07 +0000
Read More