BEIJING — Erin Jackson ended a drought of U.S. speedskating medals by taking first place in the women's 500-meter race on Sunday, becoming the first African American woman to win a medal in the sport. It is also the first medal for an American speedskater in Beijing and the first individual speedskating medal won by an American since the 2010 Vancouver Games.
"I cried immediately, just like a big release of emotion," Jackson, 29, said after the race. "A lot of shock, a lot of relief and a lot of happiness."
Jackson, who is called Speedy or E.J. by her teammates, is an accomplished in-line skater who took her first unsteady steps onto the ice in 2016 in the Netherlands, where she was spending three months training for in-line skating. She qualified for the 2018 Pyeongchang Olympics after four months of training, finishing 24th in the 500 meters there.
Jackson became the most dominant 500-meter skater in the world in only the past few months. Most of the 2020-21 speedskating season was wiped out by the coronavirus pandemic, and she missed the few races that were held, like the world championships, after a bungee cord snapped and caused an eye injury that required surgery.
She had recovered by November, when she won three of the first 500-meter World Cup races held in Poland and Norway, taking second place in the other. "OK, that's strange," Jackson said she remembered thinking after the first victory. "Let's see where it goes, and then I won another one. And then I was like, 'OK, maybe I can do this.'"
She did it by skating her race in 37.04 at the National Speed Skating Oval in front of several hundred Chinese fans and journalists, and a small but rowdy section of U.S. skaters and staff members who cheered wildly before she took to the ice. It was the third-fastest 500 meters ever skated at a low-altitude oval.
The 500 meters is the shortest race in speedskating: just one straightaway, and then a lap around the 400-meter oval. Jackson's starts, which are crucial in such a short race, were inconsistent over the second half of the World Cup season. But she had the second-fastest start in the field on Sunday; she said she spent the past week in Beijing working on them.
Jackson's joy was not immediate. As part of the second-to-last pair to race, alongside Kaja Ziomek of Poland, Jackson knew when she crossed the line with the fastest time of the night that she was guaranteed a bronze medal. But she had to wait for Olga Fatkulina of Russia and Andzelika Wojcik of Poland to skate.
Jackson took a level-headed approach to the two-minute wait to see if she would win gold. "Well, there's nothing I can do," she said. "I'm a pretty calm person anyway. So I was just waiting and watching."
Explore the Games
A Shadow Over Skating: A Russian figure skater's positive test for a banned substance has exposed the flaws of antidoping measures in place at the Games and echoed another dark Olympic era.
Measuring the Medals: Which country is doing best might depend on who's counting — and how.
Embracing Mental Health: The echo from Simone Biles's public struggles in Tokyo is being felt by athletes in Beijing.
 The Sound of Curling: The sport and the bagpipe, a staple at curling tournaments, are bound by a shared history reaching back centuries to Scotland's lochs.
Shortly after her win, Ryan Shimabukuro, her coach, embraced her. "I said the same thing I said to Joey Cheek in 2006," Shimabukuro said. "You're an Olympic champion."
Miho Takagi of Japan won silver, and Angelina Golikova of Russia took the bronze.
Jackson's participation in Beijing almost ended before it began. During the Olympic trials in Milwaukee in January, she slipped in her race and finished third, with the United States having just two entries in the 500 meters at the Olympics. Her teammate Brittany Bowe, who is better at the 1,000 meters and 1,500 meters but finished first in the 500 meters at the trials, gave up her spot to Jackson.
Live Updates: Beijing Olympics
And now, an Olympic love story.
Canada overpowered Switzerland to reach the gold medal game in women's hockey.
Arbitrators rule that a Russian figure skater can continue to compete at the Games.
Bowe's sacrifice was ultimately unnecessary: The United States was later awarded a third Olympic entry in the event after a complicated process of reallocating spots. She finished 16th. Having spoken about that moment a lot in the past month, Bowe deflected the attention back to Jackson after the race.
"I was part of the puzzle, but I want this moment to be all about her," Bowe said. "She's done this. She went to the start line on her own, and she skated the best 500 of her life."
Jackson is the only Black athlete competing for the United States in speedskating at the Olympics — another Black woman, Maame Biney, is competing in her second Olympics for the United States in short-track speedskating — and one of the few competing in any event in speedskating, a sport that is dominated by athletes from Europe and East Asia.
"Hopefully, it has an effect," Jackson said. "Hopefully we can see, you know, more minorities, especially in the U.S.A., getting out and trying some of these winter sports. And I just always hope to be a good example."
In 2006, Shani Davis's victory in the men's 1,000 meters made him the first Black athlete to win any individual Olympic gold medal in a Winter Games.
Jackson, a University of Florida graduate with a degree in mechanical engineering and materials science, said she also hoped to demonstrate that academic and athletic success were not mutually exclusive.
Speedskating has historically produced the most medals at the Winter Olympics for the United States, but they have been hard to come by recently. Americans did not win any medals in the sport at the 2014 Sochi Games, a debacle that devolved into arguments about the skin suits worn by athletes and a high-altitude training camp before the low-altitude Games. The only speedskating medal that the United States won in 2018 was a bronze in the women's team pursuit.
Jackson is the first American woman to win an individual medal in speedskating since the 2002 Games, when Chris Witty won the 1,000 meters and Jennifer Rodriguez won bronze medals in the 1,000 meters and 1,500 meters. Other American medal contenders, like Bowe and Joey Mantia, have not skated well in Beijing. Mantia's sixth-place finish in the men's 1,500-meter race was the best American performance before Jackson's.
"We needed that bad," Bowe said when asked what Jackson's victory meant for U.S. speedskating.
If there is a scary thought for her opponents, it is that Jackson is still getting used to the ice.
"I still have a bit of fear when it comes to skating on the ice," she said in December. "I don't have a lot of trust in myself and the blades, the ice and definitely the people around me."
Even after a gold-medal performance, she said on Sunday that she was still getting comfortable with it. Shimabukuro had previously said that Jackson was still in her infancy in the sport, but he upgraded the metaphor after her victory. "She graduated to first grade today," he said, "or maybe she skipped the elementary school and jumped to college."
Any discomfort is masked by her explosive speed.
"She has really good technique. She has really, really strong hips, and she keeps them stable and steady when she skates," said Kimi Goetz, an American who finished 18th in the race.
Goetz added, "She is putting so much power into the ice, and she is just super fast."
Jackson is part of a stable of American skaters, including Bowe and Mantia, who are from the surprising speedskating hotbed of Ocala, Fla. Renee Hildebrand coached them all in in-line skating before they moved to the ice. It is a well-worn path for American skaters, like the Olympic medalists Chad Hedrick and Derek Parra, because in-line is not an Olympic sport.
From winning her first World Cup races to slipping at the trials and then winning Olympic gold, it has been a challenging three months for Jackson.
"Yeah, it's been a wild ride," she said, "but I think that makes it even sweeter."
Taylor Swift's rep responds to reports the singer has the worst private jet carbon emissions
A spokesperson for Taylor Swift has responded to a report that named the singer as the celebrity with the worst private jet CO2 emissions. 
Yesterday, a report released by Yard claimed the American singer was the biggest CO2 polluter of the year so far, having flown in her private jet 170 times since January and totalling 8,294.54 tonnes of CO2.
However, Swift's spokesperson told Buzzfeed News the statistics are inaccurate.
For context, the report claims the average person produces just seven tonnes of carbon emissions per year.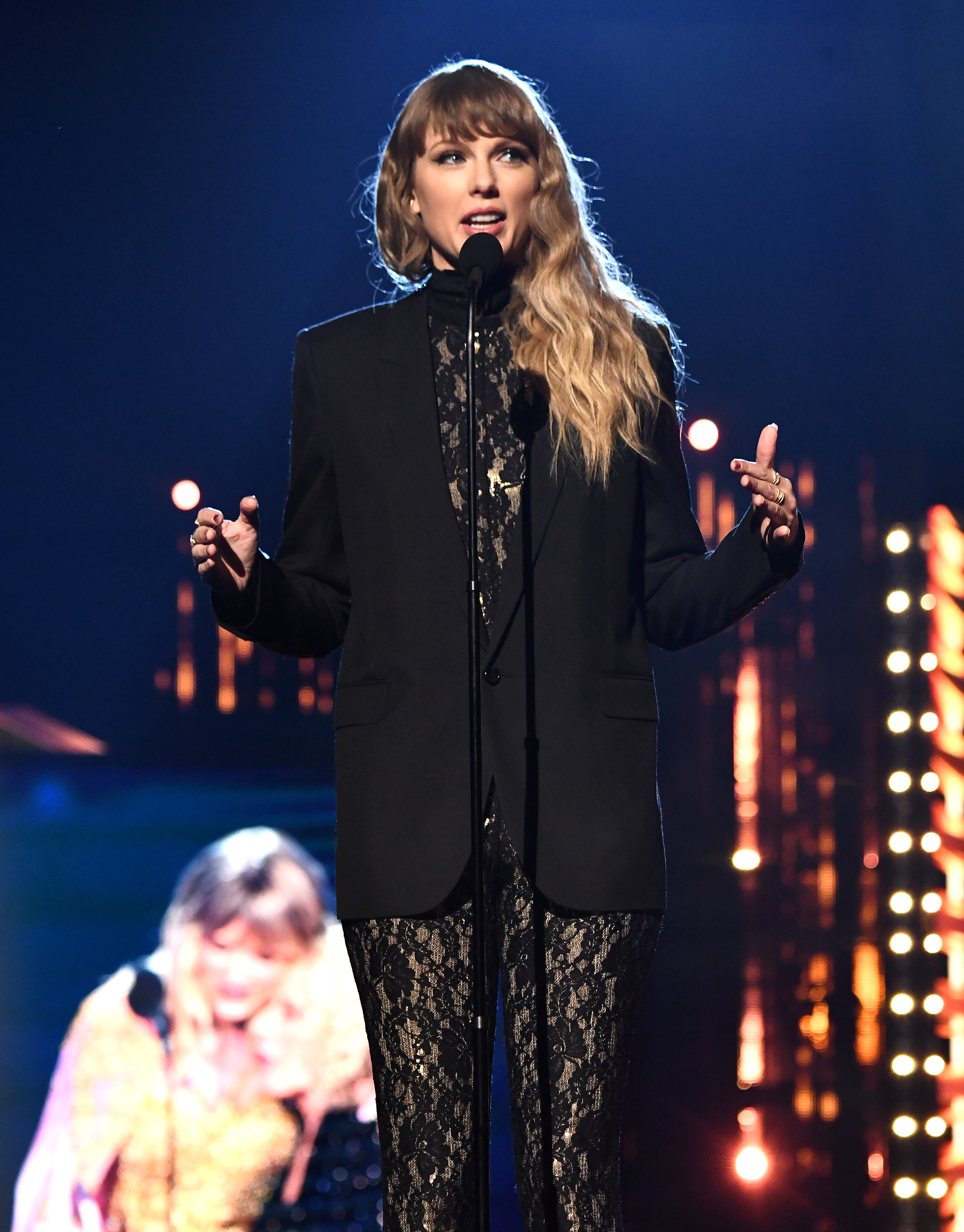 Swift's representative said only some of the 170 flights can be attributed to the singer: "Taylor's jet is loaned out regularly to other individuals. To attribute most or all of these trips to her is blatantly incorrect."
Regardless, it is clear Swift's jet is racking up significant amounts of carbon emissions due to its inefficient use.
According to the Yard report, her average flight time is just 80 minutes, and her jet's shortest recorded flight flew between Missouri and Nashville for just 36 minutes.
Other significant celebrity polluters include boxer and domestic violence perpetrator Floyd Mayweather, whose shortest flight was just 10 minutes long but emitted one ton of carbon; Kim Kardashian, who has emitted 609 times more carbon than the average person; and director Steven Spielberg, who took an 18-minute flight between Rotterdam and Amsterdam – a route which, when taken by train, takes only an hour. 
The subject of celebrity carbon emissions has blown up ever since Kylie Jenner shared an out-of-touch photo of her and partner Travis Scott posing in front of their private jets with the caption, "you wanna take mine or yours?"
In the midst of the backlash, many began diving deeper into Jenner's private jet use by examining the Celebrity Jets Twitter account, which records celebrity private jet trips.
https://twitter.com/CelebJets/status/1547047653690822661?ref_src=twsrc%5Etfw
Many were horrified she was regularly taking flights as short as 12 minutes and reprimanded her for "her absolute disregard for the planet".
Many found it hypocritical that ordinary people were being asked by big companies to reduce their car trips and use paper straws when celebrities are constantly leaving huge carbon footprints with frivolous trips in their private jets.
Despite the wave of criticism, celebrities have continued to take private flights between short distances. 
————————————
Title: Taylor Swift's rep responds to reports the singer has the worst private jet carbon emissions
Sourced From: celebrity.nine.com.au/latest/taylor-swift-private-jet-co2-emissions-highest-celebrity-rep-statement/589119a2-fb57-48bc-9547-73c28db53d21
Published Date: Sun, 31 Jul 2022 03:07:00 GMT
Read More
Did you miss our previous article…
https://www.mansbrand.com/jodie-sweetin-marries-mescal-wasilewski-with-fuller-house-co-stars-in-attendance/
Jodie Sweetin Marries Mescal Wasilewski with 'Fuller House' Co-Stars in Attendance!
Jodie Sweetin is married!
The 40-year-old actress, best known for playing Stephanie Tanner on Full House and Fuller House, married social worker Mescal Wasilewski on Saturday (July 30) at a private home in Malibu, Calif. after five years together.
Click inside to read more…
Jodie and Mescal wed in an intimate backyard ceremony that included her two daughters – Zoie, 14, and Beatrix, 11 – and her Fuller House co-stars including John Stamos, Candace Cameron Bure, and Andrea Barber.
"I know I have the right partner for the rest of whatever life brings me," Jodie shared with People. "And I couldn't be more grateful."
Jodie and Mescal were first introduced through friends in 2017 and dated long-distanced before Mescal moved from New York City to Los Angeles in 2020. They got engaged in January 2022.
This is the fourth marriage for Jodie – she was first married to Shaun Holguin from 2002 to 2006, to Cody Herpin from 2007 until 2010, and to Morty Coyle from 2012 to 2016. She shares Zoie with Cody and Beatrix with Morty.
Congrats to the newlyweds!
————————————
By: Just Jared
Title: Jodie Sweetin Marries Mescal Wasilewski with 'Fuller House' Co-Stars in Attendance!
Sourced From: www.justjared.com/2022/07/31/jodie-sweetin-marries-mescal-wasilewski-with-fuller-house-co-stars-in-attendance/
Published Date: Sun, 31 Jul 2022 04:26:28 +0000
Read More
Did you miss our previous article…
https://www.mansbrand.com/how-to-make-sense-of-a-very-unpredictable-fall-movie-season/
How to Make Sense of a Very Unpredictable Fall Movie Season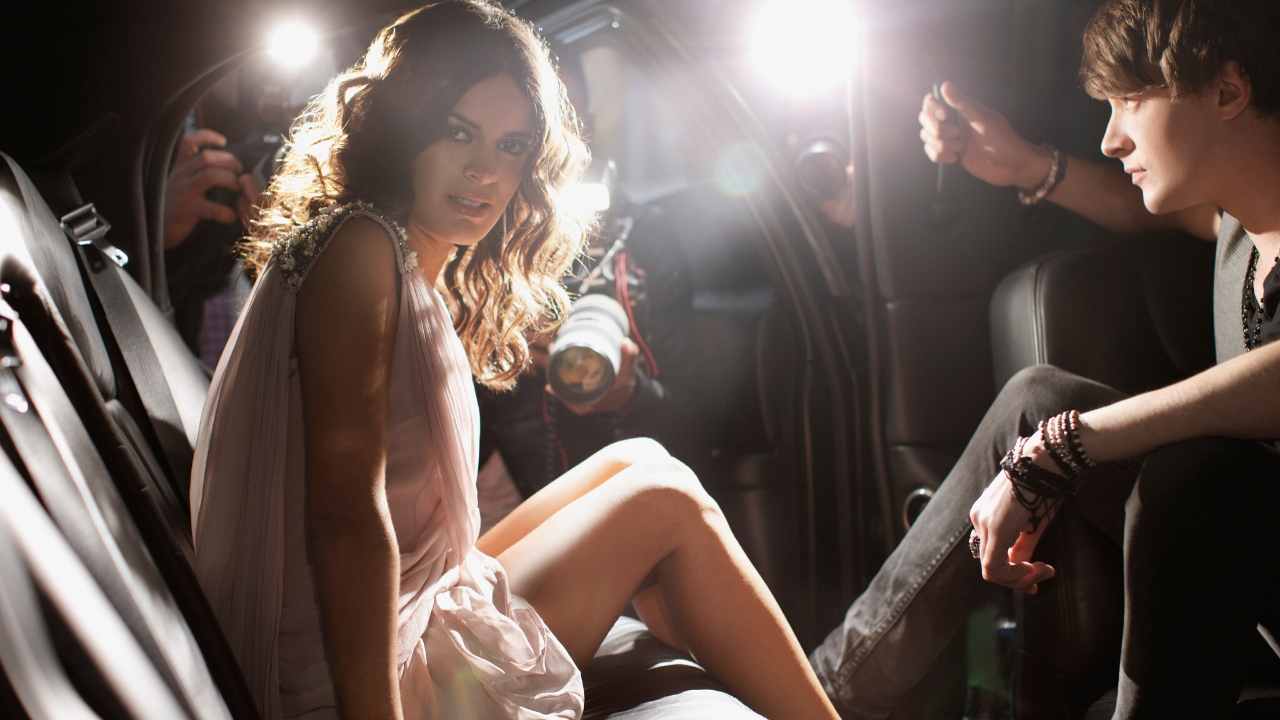 All of a sudden, the fall movie season looks very busy. This week brought two big festival announcements loaded with major films to come: First came Venice, with a lineup that includes everything from Darren Aronofsky's "The Whale" to "Bardo"; it was followed by TIFF, where Steven Spielberg's "The Fabelmans" will premiere alongside Sam Mendes' "Empire of Light" and Sarah Polley's "Women Talking," among many others. Meanwhile, Telluride continues to shroud its selections in secret, but the latest lineups help us get a sense of what to expect there as well.
In this week's episode of Screen Talk, Eric Kohn and Anne Thompson dig through both lineups to get a sense for which films could impact the coming awards season and why it's almost certain to be an unpredictable ride. They also address the return of competitiveness between festivals that seemed to subside earlier in the pandemic, and touch on the recent changes to the Oscar submission rules in France.
Watch the full episode above or listen it below. 

Screen Talk is produced by Azwan Badruzaman and available on Apple Podcasts, Stitcher, and Spotify, and hosted by Megaphone. Browse previous installments here, subscribe here, and be sure to let us know if you'd like to hear the hosts address specific issues in upcoming editions of Screen Talk. 
———————–
By: Anne Thompson
Title: How to Make Sense of a Very Unpredictable Fall Movie Season
Sourced From: www.indiewire.com/video/tiff-venice-2022-analysis-spielberg-screen-talk-391-1234746652/
Published Date: Fri, 29 Jul 2022 20:52:17 +0000
Read More