Eleftherios Petrounias
The final of four apparatus world cups wraps up in Cairo this weekend, but while the finale will determine the overall series champions on each event, athletes hoping to qualify to world championships as specialists will have to wait until all continental championships are complete before they'll find out if they're getting a ticket to Antwerp.
Six athletes currently leading in the series are expected to compete in Cairo, including Oksana Chusovitina of Uzbekistan (vault) and Anna Lashchevska of Ukraine (beam) on the women's side, and Milad Karimi of Kazakhstan (floor), Nariman Kurbanov of Kazakhstan (pommel horse), Artur Davtyan of Armenia (vault), and Illia Kovtun of Ukraine (parallel bars) on the men's, and there are a number of athletes poised to take over the top spots on several events, especially in the men's competition.
One of the most crucial performances here will come from Eleftherios Petrounias of Greece, who has only attended one world cup so far, and while he could be pretty well-positioned to stay within the top eight with his current total of 30 points, another win here boosting him to 60 points will guarantee him a spot at worlds. After missing the entirety of the world cup season in 2022, Petrounias wasn't eligible to compete in Liverpool despite winning the rings title at Euros, so I'm glad he's back on track for world domination once again…and as an added adorable bonus, he'll get to compete in Cairo alongside his wife, the legendary Vasiliki Millousi, who make her return to international competition at Euros after nearly five years – and two children! – away.
Also exciting here will be the world cup debut of Joscelyn Roberson of the United States. Roberson finally made her international debut at the DTB Pokal Team Challenge in March, where she posted the top all-around score in addition to winning the gold medal on vault and the silver on floor. Roberson will compete all four events in Cairo, and while she won't need this meet to make it to worlds the way others competing here will, a strong showing could make an impression on the national team staff and will be great experience as she works toward earning a spot on the U.S. worlds team.
Qualifications begin tomorrow, April 27, and continue on Friday the 28th, with finals taking place over the weekend. Start lists and live scoring links are available here, and any potential streams will likely show up on Sport Lens TV, though nothing is confirmed as of right now.
A full list of competitors expected is below.
ALGERIA
Ahmed Riadh Aliouat
Houssem Eddine Hamadouche
Hillal Metidji
Sihem Hamidi
Malek Rezagui
Rihab Sidra Sedhane
ARMENIA
Artur Avetisyan
Artur Davtyan
Gagik Khachikyan
Harutyun Merdinyan
AUSTRIA
Ricardo Rudy
Jasmin Mader
Charlize Mörz
AZERBAIJAN
Nikita Simonov
Ivan Tikhonov
Samira Gahramanova
Nazanin Teymurova
BELGIUM
Glen Cuyle
Nicola Cuyle
Maxime Gentges
Luka van den Keybus
Noah Kuavita
Margaux Dandois
Alice Francoy
Erika Pinxten
CANADA
Jessica Dowling
Ava Stewart
CROATIA
Aurel Benovic
Marko Jovicic
Marko Sambolec
Filip Ude
CYPRUS
Michalis Chari
Marios Georgiou
Neofytos Kyriakou
Sokratis Pilakouris
CZECHIA
Ondrej Kalny
Radomir Sliz
Sabina Halova
Patricie Makovickova
Lucie Trnkova
DENMARK
Camille Rasmussen
EGYPT
Abdelrahman Abdelhaleem
Ahmed Abdelrahman
Mohamed Afify
Ahmed El Maraghy
Zaid Khater
Omar Mohamed
Ali Zahran
Jana Abdelsalam
Nada Awad
Farida Dabour
Jasmin Salama
Nancy Taman
FINLAND
Viivi Nieminen
GERMANY
Carlo Hörr
Dario Sissakis
GREAT BRITAIN
Sam Mostowfi
Hayden Skinner
GREECE
Konstantinos Konstantinidis
Eleftherios Petrounias
Antonios Tantalidis
Vasiliki Kyrlidou
Athanasia Mesiri
Vasiliki Millousi
INDONESIA
Ameera Hariadi
Rifda Irfanaluthfi
IRELAND
Dominick Cunningham
Eamon Montgomery
ITALY
Ares Federici
Mario Macchiati
Salvatore Maresca
Nicolo Mozzato
Alice D'Amato
Asia D'Amato
Giorgia Villa
JORDAN
Ruba Al Daoud
KAZAKHSTAN
Ilyas Azizov
Milad Karimi
Nariman Kurbanov
Diyas Toishybek
Aida Bauyrzhanova
Ayazhan Shamshitdinova
Darya Yassinskaya
LATVIA
Dmitrijs Mickevics
Ricards Plate
Katrina Jurevica
Valerija Ratobilska
LITHUANIA
Gytis Charazyrovas
Tomas Kuzmickas
Robert Tvorogal
MALAYSIA
Zarith Imaan Khalid
Rachel Yeoh Li Wen
MEXICO
Fabian de Luna
Isaac Nuñez
Javier Rojo
Louise López
NETHERLANDS
Loran de Munck
Casimir Schmidt
NORWAY
Julie Erichsen
Marie Rønbeck
Maria Tronrud
PANAMA
Hillary Heron
Lana Herrera
POLAND
Sebastian Gawronski
Filip Sasnal
PORTUGAL
Guilherme Campos
Jose Nogueira
QATAR
Al Harith Rakan
SERBIA
Ivan Dejanovic
Dusan Djordjevic
Petar Vefic
SLOVENIA
Luka Bojanc
Kevin Buckley
Anze Hribar
Lucija Hribar
Zala Trtnik
TAIWAN
Lee Chih-Kai
Lin Guan-Yi
Shiao Yu-Jan
Tseng Wei-Sheng
Lai Pin-Ju
TÜRKIYE
Hasan Bulut
Mert Efe Kilicer
UKRAINE
Nazar Chepurnyi
Illia Kovtun
Yelizaveta Hubareva
Anna Lashchevska
UNITED STATES
Kameron Nelson
Ian Skirkey
Donnell Whittenburg
Joscelyn Roberson
UZBEKISTAN
Khabibullo Ergashev
Utkirbek Juraev
Abdulaziz Mirvaliev
Dildora Aripova
Oksana Chusovitina
VIETNAM
Dang Ngoc Xuan Thien
Nguyen Van Khanh Phong
Trinh Hai Khang
Pham Nhu Phuong
Tran Doan Quynh Nam
Article by Lauren Hopkins
———————–
By: Lauren
Title: Final World Cup in 2023 Series Kicks Off in Cairo
Sourced From: thegymter.net/2023/04/26/final-world-cup-in-2023-series-kicks-off-in-cairo/
Published Date: Thu, 27 Apr 2023 03:04:06 +0000
Read More
Did you miss our previous article…
https://mansbrand.com/grammys-on-the-hill-2023-speeches-performances-pharrell-williams-chuck-schumer-nile-rodgers/
Jack Black & Will Ferrell sing "Get Off the Stage" Oscars Acceptance Speech PSA
Jack Black & Will Ferrell sing "Get Off the Stage" Oscars Acceptance Speech Playoff Song at the 76th Academy Awards in 2004.
Jack Black & Will Ferrell sing "Get Off the Stage" Oscars Acceptance Speech PSA
Watch the full song here: https://youtu.be/NoXLu9Rz70g
Subscribe for more #Oscars videos ►► http://osca.rs/subscribeyt
#JackBlack #WillFerrell #GetOffTheStage #AcademyAwards #song #music #comedy #PSA #CatherineZetaJones #NicoleKidman #YouTubeShorts #Shorts #movies #filmmaking #filmmakers #celebrity #awards #academyaward #motivation #wordsofwisdom
————————
By: Oscars
Title: Jack Black & Will Ferrell sing "Get Off the Stage" Oscars Acceptance Speech PSA
Sourced From: www.youtube.com/watch?v=I7SXKWRUmNU
Ted Lasso's Jodi Balfour Reveals What Jack, Roy, and Jamie Might Have in Common As Keeley's Partners

Awards Daily talks to Jodi Balfour about romancing Keeley Jones (Juno Temple) in Season 3 of Ted Lasso. Like so many of us, Jodi Balfour loved the coziness of Ted Lasso seasons 1 and 2. So when she was cast as Jack, Keeley's new love interest, she was a little anxious about boarding an award-winning […]
———————–
By: Megan McLachlan
Title: Ted Lasso's Jodi Balfour Reveals What Jack, Roy, and Jamie Might Have in Common As Keeley's Partners
Sourced From: www.awardsdaily.com/2023/05/26/ted-lassos-jodi-balfour-reveals-what-jack-roy-and-jamie-might-have-in-common-as-keeleys-partners/
Published Date: Fri, 26 May 2023 14:43:14 +0000
Read More
Did you miss our previous article…
https://mansbrand.com/hugh-grants-lawsuit-alleging-illegal-snooping-by-british-tabloid-can-go-to-trial-court-says/
Hugh Grant's lawsuit alleging illegal snooping by British tabloid can go to trial, court says
A London court on Friday rejected an attempt by the publisher of The Sun tabloid to throw out a lawsuit by actor Hugh Grant alleging that journalists and investigators it hired illegally snooped on him.
Justice Timothy Fancourt said a trial in January will have to determine whether The Sun had carried out unlawful information gathering that included tapping his landline and bugging his car and breaking into his home.
News Group Newspapers (NGN), which owns The Sun, had argued that Grant didn't bring his claims within a six-year time limit.
READ MORE: Mel B teases return of Victoria Beckham to Spice Girls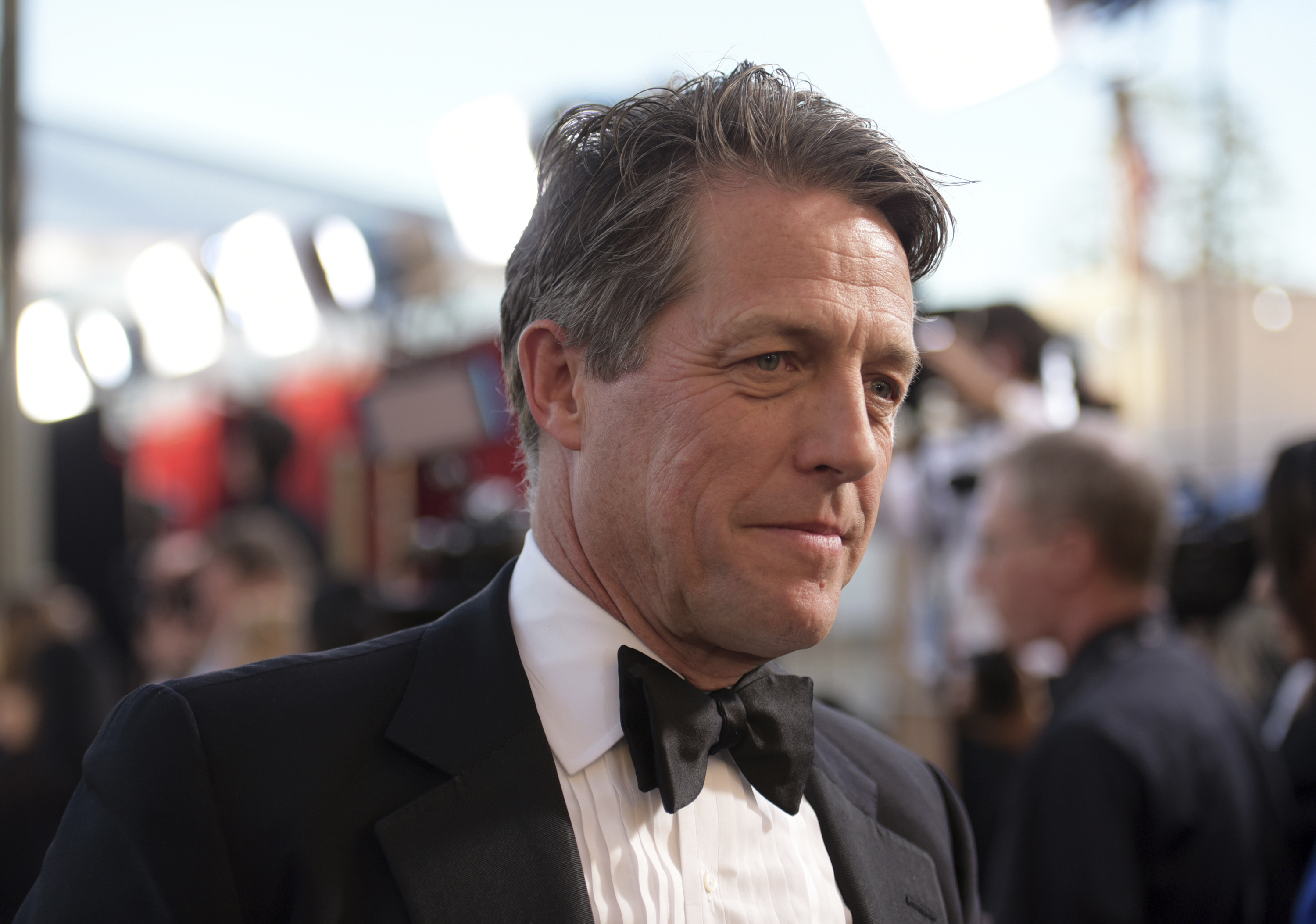 The judge dismissed Grant's phone hacking claims on time limitation grounds, but said the case could proceed on the other allegations.
"It was only on seeing invoices disclosed … in 2021 that Mr. Grant believed that private investigators (PIs) had been instructed by The Sun to target him in various ways, particularly in 2011," Fancourt wrote.
READ MORE: Cher reveals reality of friend Tina Turner's 'long illness'
The case was argued during a hearing last month that also included phone hacking allegations by Prince Harry against News Group, Rupert Murdoch's British newspapers.
Fancourt's ruling didn't address the Duke of Sussex's case because he wants to hear more about Harry's allegations that he was prevented from bringing his claims much sooner because of a "secret agreement" between Buckingham Palace and Murdoch's papers.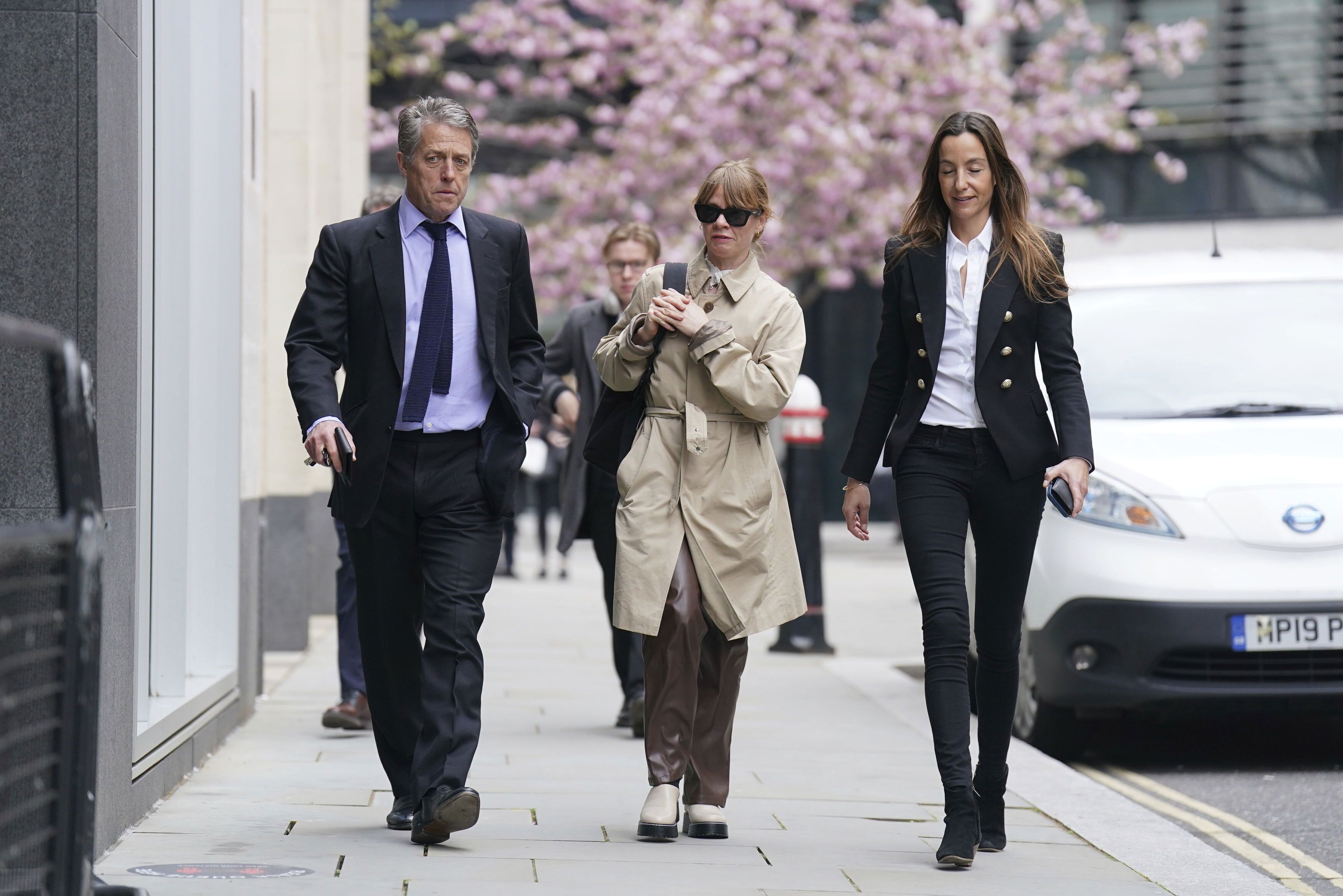 Harry alleged that the royal family had agreed to settle their cases with NGN, publisher of the defunct News of the World, out of court after related litigation died down.
He said the deal called for an apology from the newspapers. In court papers, Harry said that he only brought his lawsuit when efforts to expedite that settlement failed.
He said his brother, Prince William, heir to the throne, subsequently received a "huge" settlement over phone hacking allegations against News Group.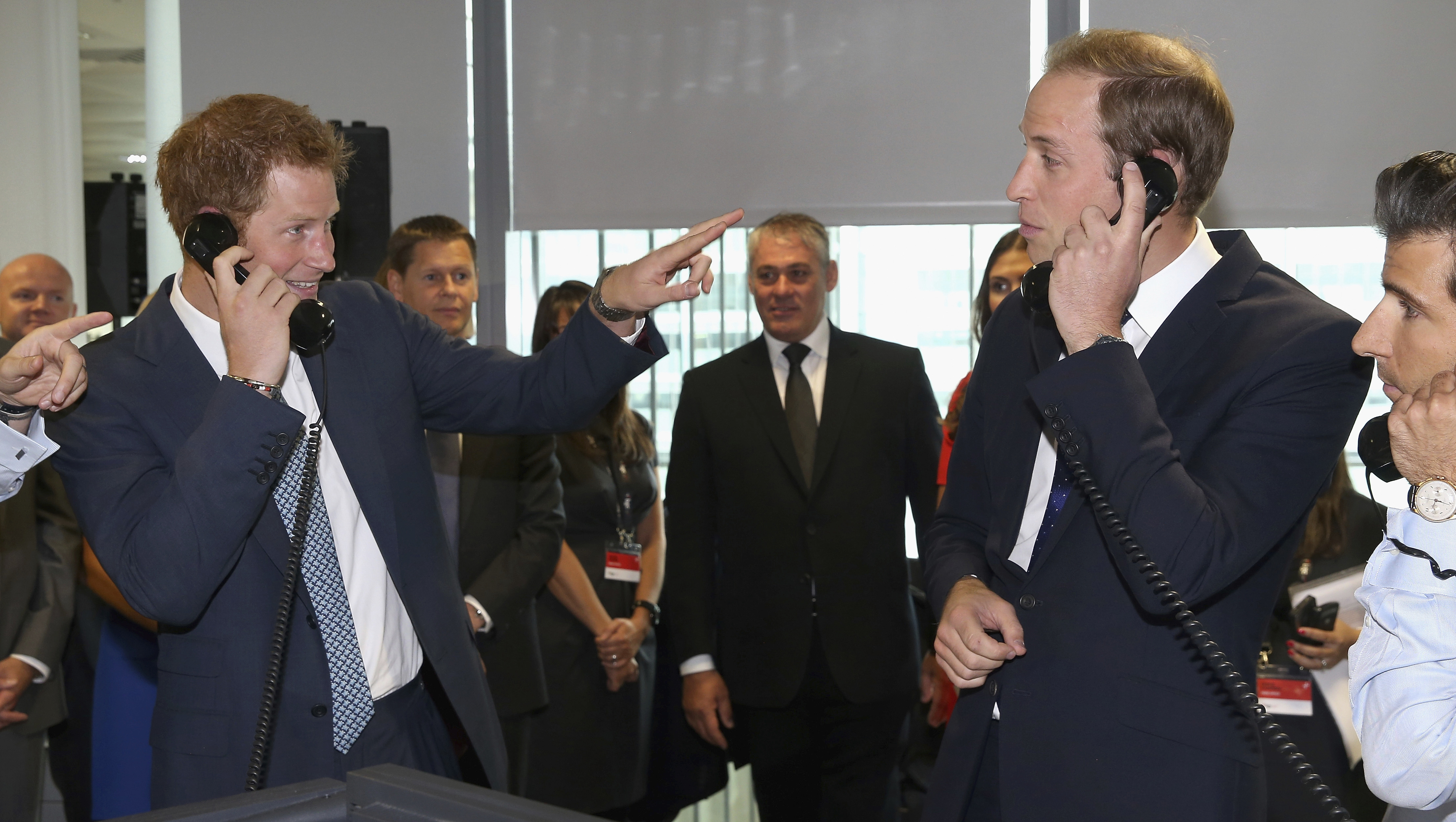 NGN has denied there was a "secret agreement." The palace hasn't responded to messages seeking comment on that or William's alleged settlement.
A spokesperson for News Group issued a statement on Friday saying that it was pleased that the court threw out Grant's phone hacking allegations.
"NGN strongly denies the various historical allegations of unlawful information-gathering contained in what remains of Mr. Grant's claim," the statement said.
For a daily dose of 9Honey, subscribe to our newsletter here.
————————————
Title: Hugh Grant's lawsuit alleging illegal snooping by British tabloid can go to trial, court says
Sourced From: celebrity.nine.com.au/latest/hugh-grants-lawsuit-alleging-illegal-snooping-by-the-sun-tabloid-allowed-to-go-to-trial-court-rules/fe413f79-f482-4d51-9350-59129fdcaa6b
Published Date: Fri, 26 May 2023 12:05:00 GMT
Read More
Did you miss our previous article…
https://mansbrand.com/being-mary-tyler-moore-director-james-adolphus-on-why-moore-never-saw-herself-as-a-feminist/