How an HBCU created a college coaching path for Cynthia Cooper-Dyke The Texas Southern women's basketball coach uses her life experiences as a constant lesson for her players
Texas Southern women's basketball coach Cynthia Cooper-Dyke's list of accomplishments should have qualified her for any job in the basketball world. She's won a championship in high school, two collegiately, four in the WNBA and two Olympic medals. Individually, she's a four-time WNBA Finals MVP, two-time WNBA MVP, three-time All-Star and a four-time All-WNBA first-team selection.
Once her playing career ended in 2003 and she was pondering her next career steps, the only flaw on Cooper-Dyke's résumé complicated her job search: She didn't complete her bachelor's degree. When it was time for Cooper-Dyke to find a college coaching opportunity, it was a historically Black college and university (HBCU) that gave her the shot and a path to finish her degree.
"You can say I should have been given the coaching job anyway because I'm a Hall of Famer or because I won four championships in a row, but there are rules and regulations," Cooper-Dyke told Andscape. "Even if you've won championships, or you've played on the highest levels in the Olympics, you need to follow the rules [and] you have to go finish your degree. That's why I encourage my players today to finish their degree … every single player I want to graduate."
For Cooper-Dyke, the combination of academic struggles, the death of her brother and the time-sensitive nature of a pro career all were contributing factors to her not finishing her degree at USC. Cooper-Dyke dropped out of USC briefly after the 1984 season before returning to play her senior year in 1985-86. Afterward, she started her overseas career in Spain.
When she ended her playing career, the school willing to take a chance on Cooper-Dyke was Prairie View A&M, an HBCU 50 miles north in Houston, where she spent her WNBA career with the Houston Comets. Then-Prairie View athletic director and current commissioner of the Southwestern Athletic Conference (SWAC) Charles McClelland said his hiring of Cooper-Dyke in 2005 followed the tradition of HBCUs.
"That's the history of HBCUs, taking chances on individuals that have not necessarily been given the opportunity. That's the mission of our schools: We historically served the underserved. It's in our DNA, our creed, and it's who we are," McClelland said. "I think that we are very good at identifying talent, nurturing that talent and having that talent to excel. We do that from students to student-athletes to coaches.
"When we hired her, she did not have a bachelor's degree and that was one of the requirements that I laid out. 'I'm gonna take a chance on you, I'm gonna take the heat for hiring you, but you have to promise me that you're going to finish your degree.' It was a nonnegotiable, not necessarily for her to coach, but I understood her potential and for her to grow, she needed that degree. So we worked together."
McClelland gave Cooper-Dyke two years. The 23-year gap between her freshman year at USC in 1982 and her first year at Prairie View A&M in 2005 was an adjustment.
"I'm so old that when I was in school there were certain classes that weren't mandatory [or] they weren't in the general education area," Cooper-Dyke said with a laugh. "When I went back to school, I actually had to go back and take other classes like computer and speech."
Her educational experiences between the two universities also differed. While at USC, basketball and maintaining her grades were Cooper-Dyke's primary focuses with little time left for extracurriculars. At Prairie View, she was introduced to Black Greek-letter organizations and their culture, something she had never experienced growing up in the Watts neighborhood of Los Angeles.
"I was pretty much isolated, in a sense that I took [basketball] very seriously. I came from the inner city. So I already had an issue academically [and] I had to study harder [and] catch up. So I really have very little time for extracurricular activities other than basketball and academics," Cooper-Dyke said of her experience at USC. "Also, [HBCU culture] wasn't something that I grew up around. I didn't grow up around fraternities and sororities, so I didn't really have a history there. I learned so much by being at a historically Black university."
At the start of her coaching career with Prairie View, Cooper-Dyke managed schoolwork and coaching. She received academic credit after sending in videos of speeches she had given over the course of her career. She graduated in 2005.
In her second season, she led Prairie View to its first SWAC title and an automatic NCAA tournament bid. In her five-year tenure from 2005 to 2010, the Lady Panthers would go on to win two SWAC tournament titles, three SWAC regular-season championships and two postseason bids to the Women's National Invitation Tournament. In 2007, Cooper-Dyke was named the SWAC Coach of the Year, the first of three coach of the year honors from three different conferences.
When analyzing the current HBCU coaching ranks and seeing the increase in former professional athletes, including Jackson State's Deion Sanders and Tennessee State's Eddie George in football, and Fisk's Kenny Anderson in men's basketball, McClelland is quick to say Prairie View was the first to do it.
"Now when you look at all of the professional athletes that are entering into the space, we were the first to do it with Cynthia and that was back in the early 2000s," McClelland said. "Cynthia's name still was ringing as the best female athlete, regardless of what sport that was out there. So to bring her in, from my perspective, it was a no-brainer. There was nobody that I have ever talked to, man, woman or child, who knew more basketball than Cynthia Cooper.
"When you look at where Prairie View has come from, fast-forward now to all of the facilities that they have, all of the championships that they won quite frankly, it started with the hiring of Cynthia Cooper. She was definitely the catalyst to bring the recognition and the notoriety and ultimately the resources to Prairie View for it to be enjoying the basketball and overall athletic success that it enjoys today."
Cooper-Dyke is now in her second stint as head coach of Texas Southern after coaching the Tigers for one season in 2012-13 before leaving for USC. She has also coached UNC Wilmington and the WNBA's Phoenix Mercury. With nearly 20 years of head-coaching experience, Cooper-Dyke says she's softened her approach to adapt to the needs of the new generation of students she's coaching, but one thing she hasn't let up on is her student-athletes graduating.
"​​Not getting my degree initially helped me really focus these kids on getting their degree immediately so that they don't have to come back to school. If they're coming back to school, they should be coming back for their master's," Cooper-Dyke said. "Education is No. 1, even if you have already graduated, and you're working on your master's. Let's get it done. Let's get it done while we're paying for it [and] let's get it done in a timely fashion. And getting good grades in that class, not just skating by."
After coaching at two HBCUs, Cooper-Dyke loves the culture. She happily recalls the first time she saw a probate from a Greek-letter organization and how she excitedly recorded the entire step show on her phone. When Texas Southern nearly upset Jackson State this season, she likened her team's effort to how the Comets beat a far more talented Los Angeles Sparks team spearheaded by Lisa Leslie and how SWAC competition has improved over the years.
"When you look at the heart, passion and the hard work that players put into the sport, it balances the tables. I think we're doing a fantastic job right now of playing both sides of the ball. So we're a little closer to figuring out who we are as a team offensively and defensively. I think now we're playing with a lot more confidence and winning does that," Cooper-Dyke said of her team this season.
"The talent pool is bigger, the talent level is higher, and therefore every game [in the SWAC] is a competitive game. So you've got to bring it every single game. I like the fact that we're more competitive so that when we go out and play other teams outside of the SWAC, that those games become more competitive as well."
She also etched her name into HBCU history and was a 2021 inductee into the SWAC Hall of Fame, which includes legends Walter Payton, Eddie G. Robinson and Steve McNair.
Cooper-Dyke has found a passion for coaching at an HBCU and is proud of the experiences she's had along the way.
"I thought it was a great opportunity to really give back and give to a historically Black university with hopefully some great coaching and the passion I have for women's basketball. It turned out that the HBCUs gave me more than I think I gave," Cooper-Dyke said. "I was all prepared to give and the HBCU experience gave me so much more. It's just so much bigger than the university, it's when you are coaching people who look like you, you're around students and faculty and you feel at home almost immediately.
"The fact that I've been at UNC Wilmington, Prairie View, USC and now I'm at Texas Southern, there aren't a lot of differences between some of the BCS-level schools and the SWAC schools," she continued. "It's just some discipline, some commitment and some drive, and you get those things together and you could compete with anyone. I love being at an HBCU."
———————–
By: Mia Berry
Title: How an HBCU created a college coaching path for Cynthia Cooper-Dyke The Texas Southern women's basketball coach uses her life experiences as a constant lesson for her players
Sourced From: andscape.com/features/how-an-hbcu-created-a-college-coaching-path-for-cynthia-cooper-dyke/
Published Date: Thu, 10 Mar 2022 17:32:58 +0000
Taylor Swift's rep responds to reports the singer has the worst private jet carbon emissions
A spokesperson for Taylor Swift has responded to a report that named the singer as the celebrity with the worst private jet CO2 emissions. 
Yesterday, a report released by Yard claimed the American singer was the biggest CO2 polluter of the year so far, having flown in her private jet 170 times since January and totalling 8,294.54 tonnes of CO2.
However, Swift's spokesperson told Buzzfeed News the statistics are inaccurate.
For context, the report claims the average person produces just seven tonnes of carbon emissions per year.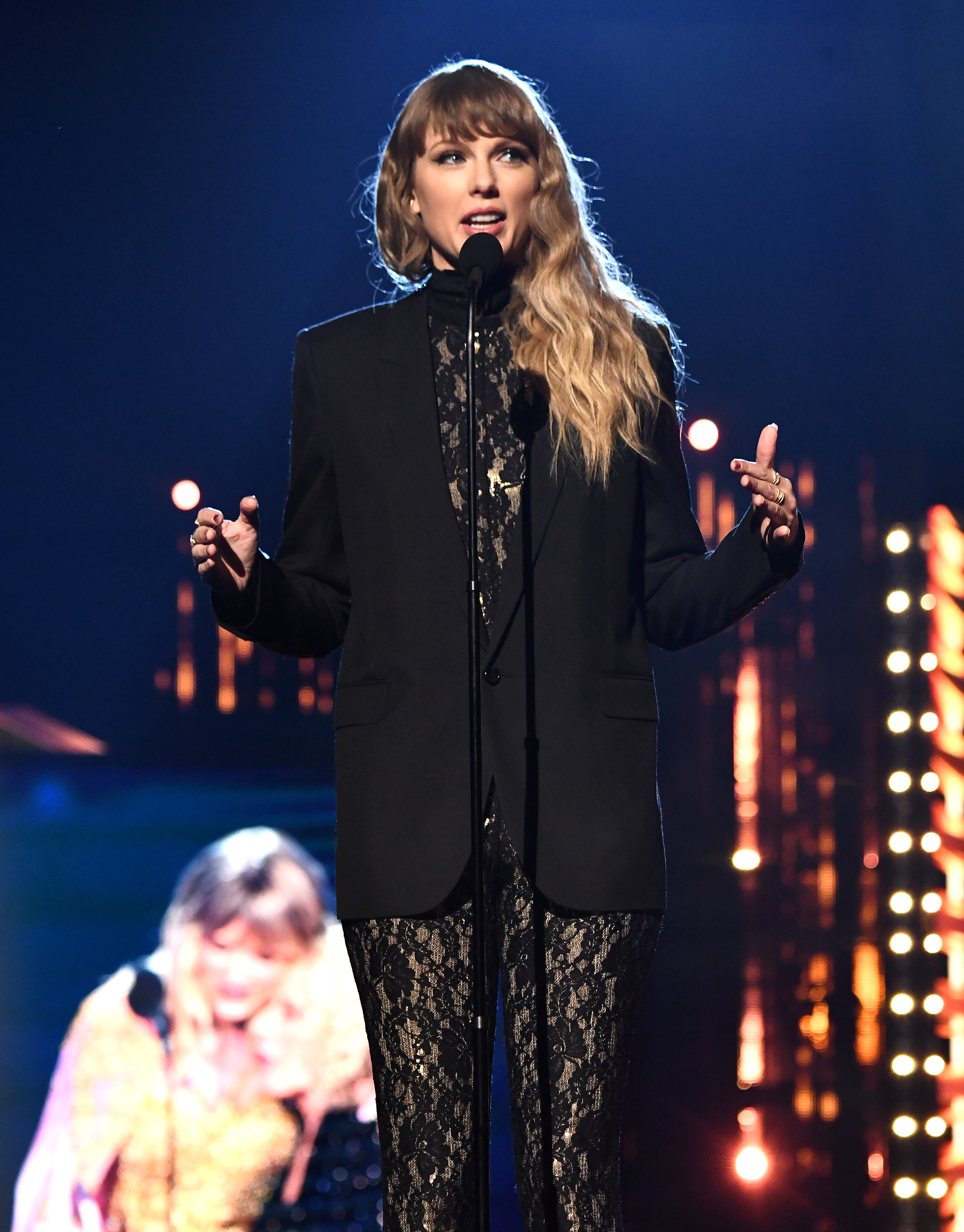 Swift's representative said only some of the 170 flights can be attributed to the singer: "Taylor's jet is loaned out regularly to other individuals. To attribute most or all of these trips to her is blatantly incorrect."
Regardless, it is clear Swift's jet is racking up significant amounts of carbon emissions due to its inefficient use.
According to the Yard report, her average flight time is just 80 minutes, and her jet's shortest recorded flight flew between Missouri and Nashville for just 36 minutes.
Other significant celebrity polluters include boxer and domestic violence perpetrator Floyd Mayweather, whose shortest flight was just 10 minutes long but emitted one ton of carbon; Kim Kardashian, who has emitted 609 times more carbon than the average person; and director Steven Spielberg, who took an 18-minute flight between Rotterdam and Amsterdam – a route which, when taken by train, takes only an hour. 
The subject of celebrity carbon emissions has blown up ever since Kylie Jenner shared an out-of-touch photo of her and partner Travis Scott posing in front of their private jets with the caption, "you wanna take mine or yours?"
In the midst of the backlash, many began diving deeper into Jenner's private jet use by examining the Celebrity Jets Twitter account, which records celebrity private jet trips.
https://twitter.com/CelebJets/status/1547047653690822661?ref_src=twsrc%5Etfw
Many were horrified she was regularly taking flights as short as 12 minutes and reprimanded her for "her absolute disregard for the planet".
Many found it hypocritical that ordinary people were being asked by big companies to reduce their car trips and use paper straws when celebrities are constantly leaving huge carbon footprints with frivolous trips in their private jets.
Despite the wave of criticism, celebrities have continued to take private flights between short distances. 
————————————
Title: Taylor Swift's rep responds to reports the singer has the worst private jet carbon emissions
Sourced From: celebrity.nine.com.au/latest/taylor-swift-private-jet-co2-emissions-highest-celebrity-rep-statement/589119a2-fb57-48bc-9547-73c28db53d21
Published Date: Sun, 31 Jul 2022 03:07:00 GMT
Read More
Did you miss our previous article…
https://www.mansbrand.com/jodie-sweetin-marries-mescal-wasilewski-with-fuller-house-co-stars-in-attendance/
Jodie Sweetin Marries Mescal Wasilewski with 'Fuller House' Co-Stars in Attendance!
Jodie Sweetin is married!
The 40-year-old actress, best known for playing Stephanie Tanner on Full House and Fuller House, married social worker Mescal Wasilewski on Saturday (July 30) at a private home in Malibu, Calif. after five years together.
Click inside to read more…
Jodie and Mescal wed in an intimate backyard ceremony that included her two daughters – Zoie, 14, and Beatrix, 11 – and her Fuller House co-stars including John Stamos, Candace Cameron Bure, and Andrea Barber.
"I know I have the right partner for the rest of whatever life brings me," Jodie shared with People. "And I couldn't be more grateful."
Jodie and Mescal were first introduced through friends in 2017 and dated long-distanced before Mescal moved from New York City to Los Angeles in 2020. They got engaged in January 2022.
This is the fourth marriage for Jodie – she was first married to Shaun Holguin from 2002 to 2006, to Cody Herpin from 2007 until 2010, and to Morty Coyle from 2012 to 2016. She shares Zoie with Cody and Beatrix with Morty.
Congrats to the newlyweds!
————————————
By: Just Jared
Title: Jodie Sweetin Marries Mescal Wasilewski with 'Fuller House' Co-Stars in Attendance!
Sourced From: www.justjared.com/2022/07/31/jodie-sweetin-marries-mescal-wasilewski-with-fuller-house-co-stars-in-attendance/
Published Date: Sun, 31 Jul 2022 04:26:28 +0000
Read More
Did you miss our previous article…
https://www.mansbrand.com/how-to-make-sense-of-a-very-unpredictable-fall-movie-season/
How to Make Sense of a Very Unpredictable Fall Movie Season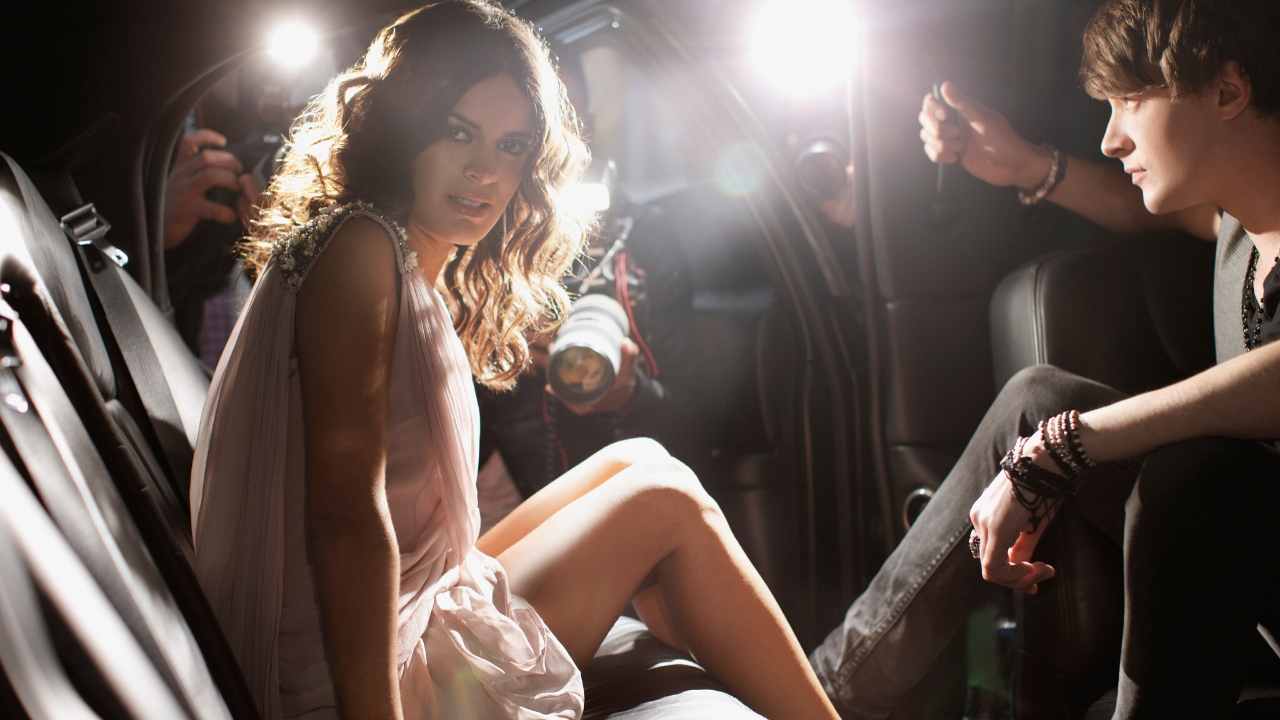 All of a sudden, the fall movie season looks very busy. This week brought two big festival announcements loaded with major films to come: First came Venice, with a lineup that includes everything from Darren Aronofsky's "The Whale" to "Bardo"; it was followed by TIFF, where Steven Spielberg's "The Fabelmans" will premiere alongside Sam Mendes' "Empire of Light" and Sarah Polley's "Women Talking," among many others. Meanwhile, Telluride continues to shroud its selections in secret, but the latest lineups help us get a sense of what to expect there as well.
In this week's episode of Screen Talk, Eric Kohn and Anne Thompson dig through both lineups to get a sense for which films could impact the coming awards season and why it's almost certain to be an unpredictable ride. They also address the return of competitiveness between festivals that seemed to subside earlier in the pandemic, and touch on the recent changes to the Oscar submission rules in France.
Watch the full episode above or listen it below. 

Screen Talk is produced by Azwan Badruzaman and available on Apple Podcasts, Stitcher, and Spotify, and hosted by Megaphone. Browse previous installments here, subscribe here, and be sure to let us know if you'd like to hear the hosts address specific issues in upcoming editions of Screen Talk. 
———————–
By: Anne Thompson
Title: How to Make Sense of a Very Unpredictable Fall Movie Season
Sourced From: www.indiewire.com/video/tiff-venice-2022-analysis-spielberg-screen-talk-391-1234746652/
Published Date: Fri, 29 Jul 2022 20:52:17 +0000
Read More