How the Pistons embraced Black Detroit Although the team may be struggling on the court, the Pistons' marketing executives have a clear direction of their target audience
DETROIT — Some of Detroit's most recognizable faces were dressed to impress on the evening of Nov. 14 at the Detroit Pistons Performance Center.
Mommy-to-be Kash Doll arrived around 6 p.m., sporting a stunning gold dress to cover her baby bump at the Pistons' practice facility, which would be the site of the rapper and actor's baby shower. (The team was off following a road game at Toronto.)
Nearly 100 or so of her close family and friends, including legendary lyricist Lil' Kim, gathered for a basketball-themed event.
It was decked out in red and blue Pistons colors with a five-layer basketball cake and carriages that overlooked the practice courts, all to celebrate her unborn son, "Baby Kash," who is due on Jan. 9.
"That's a boss move right there," Kash Doll said, laughing.
"It was real intimate for my real close people in the city," she added. "I had a good time."
The celebration was only supposed to last until 9 p.m. but they had such a good time that Aaron Michael Johnson, who works on brand strategy for the Pistons, allowed them to stay an extra hour.
And that's just how the organization likes it as it is going out of its way to connect with the city, particularly Black Detroit — which has a population that is approximately 77.2% Black, according to the 2020 U.S. census.
Although the team may be struggling to find an identity on the court, the Pistons' marketing executives have a clear direction of where they're headed and the target audience.
Alicia Jeffreys, the Pistons' senior vice president of marketing, and Tyrel Kirkham, the Pistons' vice president of brand and marketing strategy, both African Americans, are spearheading the charge.
"I actually have a sticky note that's pinned up on my board, in my office, in my handwriting and it says: 'Imagine Black culture w/o Detroit,' " Jeffreys said. "And I leave it up there as my reminder of the incredible greatness that has always been in the city, and Tyrel and I talk about it on a daily basis: How do we use our platform on the greatness that's always been here?
"I think there's this misnomer that like all of a sudden Detroit is something different. There's been talent in Detroit for years and there's history that we literally are just leaning into. We don't have to create it, it's already here."
---
Those long hours of plotting, planning and strategizing with local creatives and influencers, such as designers Ty Mopkins and Rick Williams, spoken word artist Mama Sol and even multiplatinum-selling rapper Big Sean, who was hired as the Pistons' creative director of innovation in 2020, were on display for the season opener against Chicago on Oct. 20.
Among the 20,088 fans at Little Caesars Arena on that Wednesday night were Kash Doll, rapper Sada Baby, boxers Tony Harrison and Tommy Hearns, former NBA player Jalen Rose, plus Pistons legends Rip Hamilton, Isiah Thomas and Ben Wallace.
"I felt like the connection was there and I'm so happy for that because it's like, don't be leaving us out," Kash Doll said.
At halftime, rising Detroit rapper Babyface Ray performed some of his street anthems such as "Gallery Dept," "Paperwork Party" and "What the Business Is," with a guest appearance by Big Sean, which generated a strong reaction from the Motown crowd.
"Detroit is internationally known for its Black excellence contribution to the world of music, cars, arts, politics, education and sports," Thomas told ESPN. "I am honored to be a part of this everlasting story." 
Although Pistons No. 1 pick Cade Cunningham's NBA debut was delayed that night by a sprained ankle, he quickly won over Detroit fans months earlier on draft night when he broke out a pair of Cartier sunglasses, known around town as "Buffs," which is an iconic fashion piece in the city.
Throughout the season, he's also exchanging text messages with Sada Baby and Babyface Ray, and continues to learn about the city through some of the Pistons collaborations, community events and teammate Josh Jackson, also a Detroit native.
"I learned about [Detroit culture] from a while back because I used to watch the McGraw Ave [TV show] and all the Detroit movies and stuff like that," Cunningham said. "So, I kind of peeped game a while back, and once they got the first pick, it just all lined up for me. Me and my cousin are tuned in, we've been tuned in."
Although the Pistons have their pulse on the Black culture, through game-day experiences such as the popular Swag Cam, which spotlights fans in flashy gear, and halftime musical acts such as Icewear Vezzo, Jeffreys and Kirkham have also not lost sight that they can actually be an asset to the community.
So, they partnered with Shopify to launch SHOP313, a program that provides Detroit's local entrepreneurs complimentary access to Shopify and to Pistons advertising inventory, including social media posts. Healthy Roots Dolls, a doll company that empowers young girls and represents the beauty of diversity, and Detroit is the New Black are some of the local Black-owned businesses that have benefited from this resource.
"From an impact standpoint, though, we've really leaned into Black-owned business," Jeffreys said. "We can lean into the culture, we can create a really good entertainment experience, we can have fun with the fans, we can do things we enjoy, but how do you actually make community impact? So, one of the ways is highlighting Black-owned businesses, women-owned businesses."
Pistons star Jerami Grant is aware of the game-day experience, collaborations, community and philanthropic efforts that cater to the Black audience. The opportunity to play for a Black head coach, Dwane Casey, and Black general manager, Troy Weaver, is what attracted him to the Pistons.
"The energy of the city is different. It's more a homie vibe for me being from D.C.," Grant said. "For me, it's extremely important. Me and Troy, we grew up in the same area, so I know Troy and he knows the culture. Just being Black doesn't mean you understand, but when you have somebody that has been through similar stuff that you've been through and that they can understand or relate to you in a certain way, makes you more comfortable and makes you want to give more to the city."
On any given night, it's not uncommon to spot Kash Doll, 42 Dugg, Big Sean or Sada Baby in the crowd of Little Caesars Arena, much like the Atlanta Hawks welcome their entertainers such as Quavo, Future, 21 Savage, Killer Mike, Big Boi, Gucci Mane, T.I., Lil Yachty and many others to games at State Farm Arena. But they're trying to build their own identity.
"I love Atlanta, but want to be Detroit," Jeffreys said.
And now is the perfect time to capitalize on the heels of 50 Cent's popular BMF television series, which was based in the Motor City, coupled with the success of the ever-growing rap scene.
The only thing missing is for the Pistons to match that energy.
"Detroit is on the rise like never before. We've had our time. I felt like people would have their time, but I feel like it would be one person, but it's like the Detroit culture is on the rise. People are copying what we've been doing. People are copying our sound, they're taking our beats," Kash Doll said. "We've finally got that time to where New York people had their time. Atlanta people still have their time because they have their sound and always come up together, but it's finally a time where it's not just one person. It's like a whole culture is coming up [in Detroit]."
———————–
By: Eric Woodyard
Title: How the Pistons embraced Black Detroit Although the team may be struggling on the court, the Pistons' marketing executives have a clear direction of their target audience
Sourced From: theundefeated.com/features/how-the-pistons-embraced-black-detroit/
Published Date: Mon, 27 Dec 2021 15:01:17 +0000
Read More
Did you miss our previous article…
https://www.mansbrand.com/marlon-wayans-reveals-why-his-characters-first-scene-is-enchanting-in-respect/
Taylor Swift's rep responds to reports the singer has the worst private jet carbon emissions
A spokesperson for Taylor Swift has responded to a report that named the singer as the celebrity with the worst private jet CO2 emissions. 
Yesterday, a report released by Yard claimed the American singer was the biggest CO2 polluter of the year so far, having flown in her private jet 170 times since January and totalling 8,294.54 tonnes of CO2.
However, Swift's spokesperson told Buzzfeed News the statistics are inaccurate.
For context, the report claims the average person produces just seven tonnes of carbon emissions per year.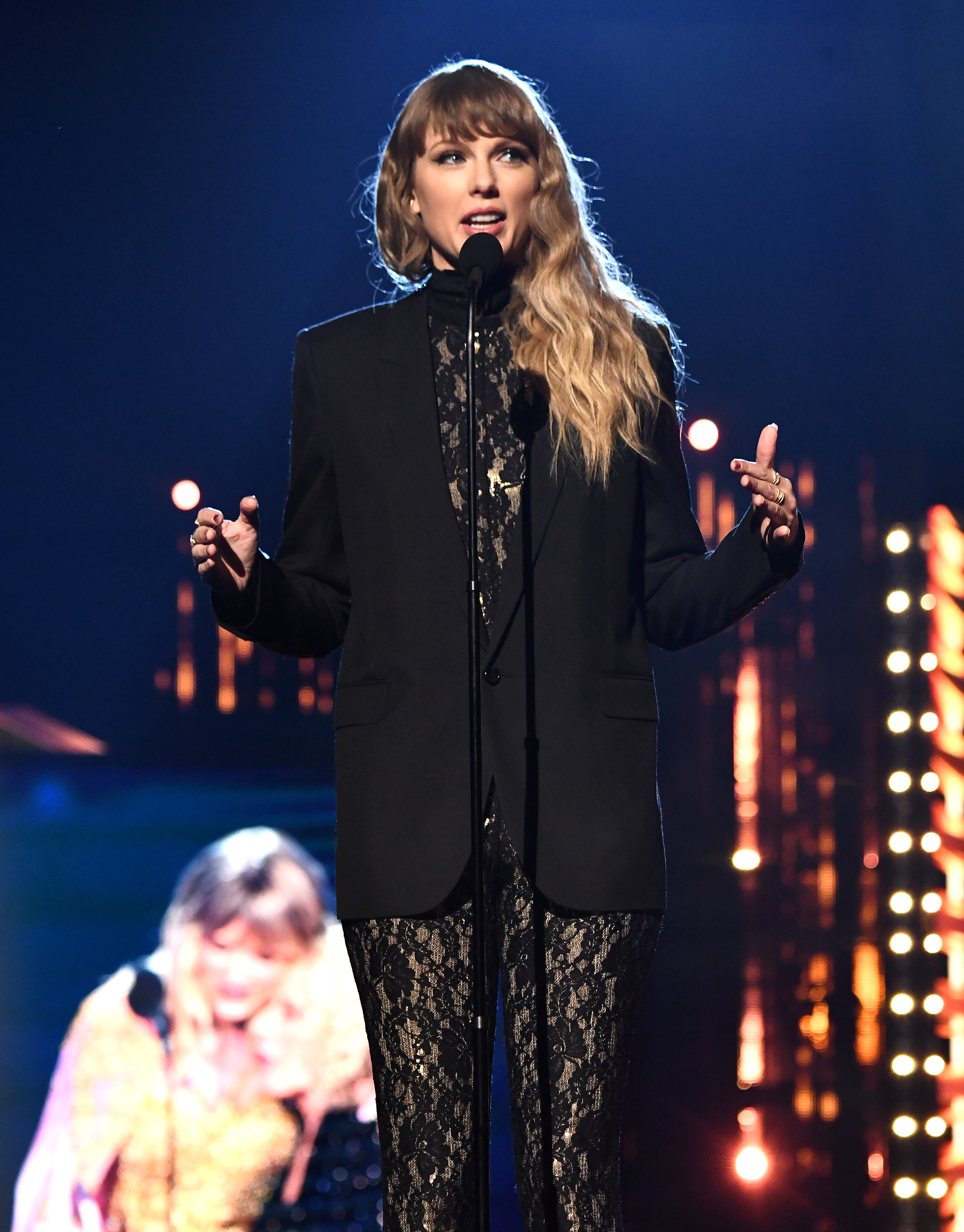 Swift's representative said only some of the 170 flights can be attributed to the singer: "Taylor's jet is loaned out regularly to other individuals. To attribute most or all of these trips to her is blatantly incorrect."
Regardless, it is clear Swift's jet is racking up significant amounts of carbon emissions due to its inefficient use.
According to the Yard report, her average flight time is just 80 minutes, and her jet's shortest recorded flight flew between Missouri and Nashville for just 36 minutes.
Other significant celebrity polluters include boxer and domestic violence perpetrator Floyd Mayweather, whose shortest flight was just 10 minutes long but emitted one ton of carbon; Kim Kardashian, who has emitted 609 times more carbon than the average person; and director Steven Spielberg, who took an 18-minute flight between Rotterdam and Amsterdam – a route which, when taken by train, takes only an hour. 
The subject of celebrity carbon emissions has blown up ever since Kylie Jenner shared an out-of-touch photo of her and partner Travis Scott posing in front of their private jets with the caption, "you wanna take mine or yours?"
In the midst of the backlash, many began diving deeper into Jenner's private jet use by examining the Celebrity Jets Twitter account, which records celebrity private jet trips.
https://twitter.com/CelebJets/status/1547047653690822661?ref_src=twsrc%5Etfw
Many were horrified she was regularly taking flights as short as 12 minutes and reprimanded her for "her absolute disregard for the planet".
Many found it hypocritical that ordinary people were being asked by big companies to reduce their car trips and use paper straws when celebrities are constantly leaving huge carbon footprints with frivolous trips in their private jets.
Despite the wave of criticism, celebrities have continued to take private flights between short distances. 
————————————
Title: Taylor Swift's rep responds to reports the singer has the worst private jet carbon emissions
Sourced From: celebrity.nine.com.au/latest/taylor-swift-private-jet-co2-emissions-highest-celebrity-rep-statement/589119a2-fb57-48bc-9547-73c28db53d21
Published Date: Sun, 31 Jul 2022 03:07:00 GMT
Read More
Did you miss our previous article…
https://www.mansbrand.com/jodie-sweetin-marries-mescal-wasilewski-with-fuller-house-co-stars-in-attendance/
Jodie Sweetin Marries Mescal Wasilewski with 'Fuller House' Co-Stars in Attendance!
Jodie Sweetin is married!
The 40-year-old actress, best known for playing Stephanie Tanner on Full House and Fuller House, married social worker Mescal Wasilewski on Saturday (July 30) at a private home in Malibu, Calif. after five years together.
Click inside to read more…
Jodie and Mescal wed in an intimate backyard ceremony that included her two daughters – Zoie, 14, and Beatrix, 11 – and her Fuller House co-stars including John Stamos, Candace Cameron Bure, and Andrea Barber.
"I know I have the right partner for the rest of whatever life brings me," Jodie shared with People. "And I couldn't be more grateful."
Jodie and Mescal were first introduced through friends in 2017 and dated long-distanced before Mescal moved from New York City to Los Angeles in 2020. They got engaged in January 2022.
This is the fourth marriage for Jodie – she was first married to Shaun Holguin from 2002 to 2006, to Cody Herpin from 2007 until 2010, and to Morty Coyle from 2012 to 2016. She shares Zoie with Cody and Beatrix with Morty.
Congrats to the newlyweds!
————————————
By: Just Jared
Title: Jodie Sweetin Marries Mescal Wasilewski with 'Fuller House' Co-Stars in Attendance!
Sourced From: www.justjared.com/2022/07/31/jodie-sweetin-marries-mescal-wasilewski-with-fuller-house-co-stars-in-attendance/
Published Date: Sun, 31 Jul 2022 04:26:28 +0000
Read More
Did you miss our previous article…
https://www.mansbrand.com/how-to-make-sense-of-a-very-unpredictable-fall-movie-season/
How to Make Sense of a Very Unpredictable Fall Movie Season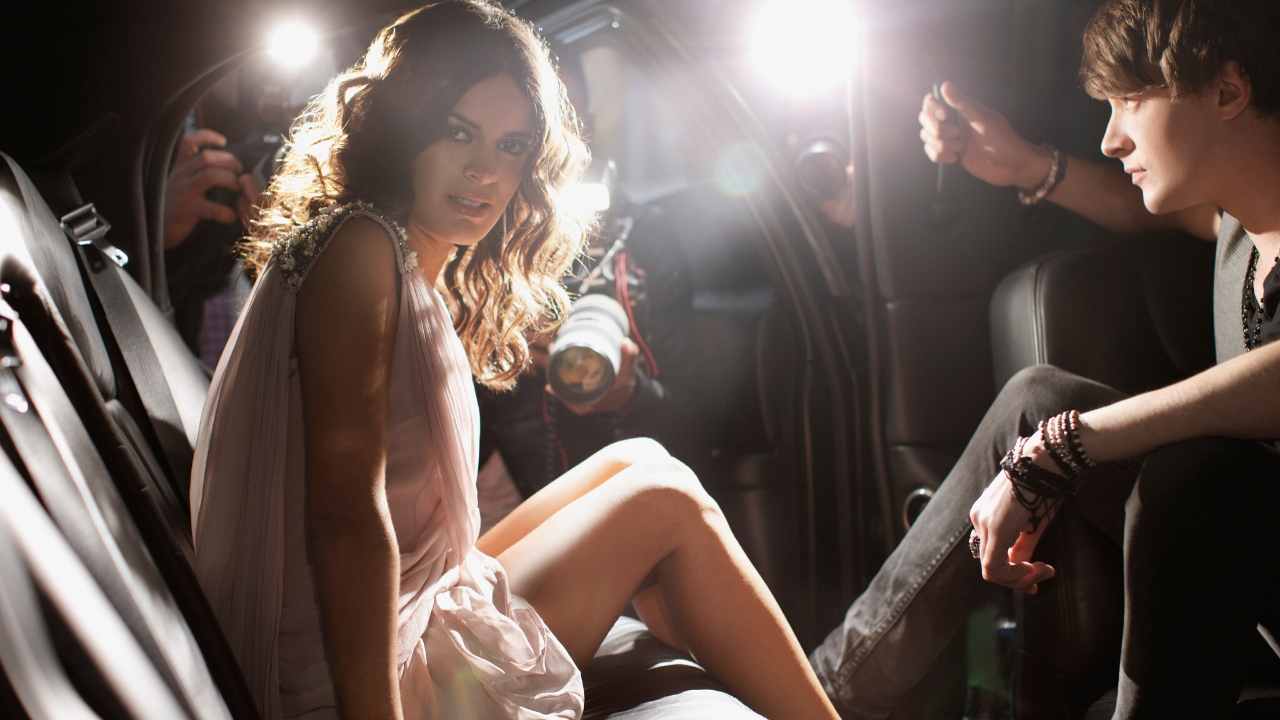 All of a sudden, the fall movie season looks very busy. This week brought two big festival announcements loaded with major films to come: First came Venice, with a lineup that includes everything from Darren Aronofsky's "The Whale" to "Bardo"; it was followed by TIFF, where Steven Spielberg's "The Fabelmans" will premiere alongside Sam Mendes' "Empire of Light" and Sarah Polley's "Women Talking," among many others. Meanwhile, Telluride continues to shroud its selections in secret, but the latest lineups help us get a sense of what to expect there as well.
In this week's episode of Screen Talk, Eric Kohn and Anne Thompson dig through both lineups to get a sense for which films could impact the coming awards season and why it's almost certain to be an unpredictable ride. They also address the return of competitiveness between festivals that seemed to subside earlier in the pandemic, and touch on the recent changes to the Oscar submission rules in France.
Watch the full episode above or listen it below. 

Screen Talk is produced by Azwan Badruzaman and available on Apple Podcasts, Stitcher, and Spotify, and hosted by Megaphone. Browse previous installments here, subscribe here, and be sure to let us know if you'd like to hear the hosts address specific issues in upcoming editions of Screen Talk. 
———————–
By: Anne Thompson
Title: How to Make Sense of a Very Unpredictable Fall Movie Season
Sourced From: www.indiewire.com/video/tiff-venice-2022-analysis-spielberg-screen-talk-391-1234746652/
Published Date: Fri, 29 Jul 2022 20:52:17 +0000
Read More