Hugh Grant's lawsuit alleging illegal snooping by British tabloid can go to trial, court says
A London court on Friday rejected an attempt by the publisher of The Sun tabloid to throw out a lawsuit by actor Hugh Grant alleging that journalists and investigators it hired illegally snooped on him.
Justice Timothy Fancourt said a trial in January will have to determine whether The Sun had carried out unlawful information gathering that included tapping his landline and bugging his car and breaking into his home.
News Group Newspapers (NGN), which owns The Sun, had argued that Grant didn't bring his claims within a six-year time limit.
READ MORE: Mel B teases return of Victoria Beckham to Spice Girls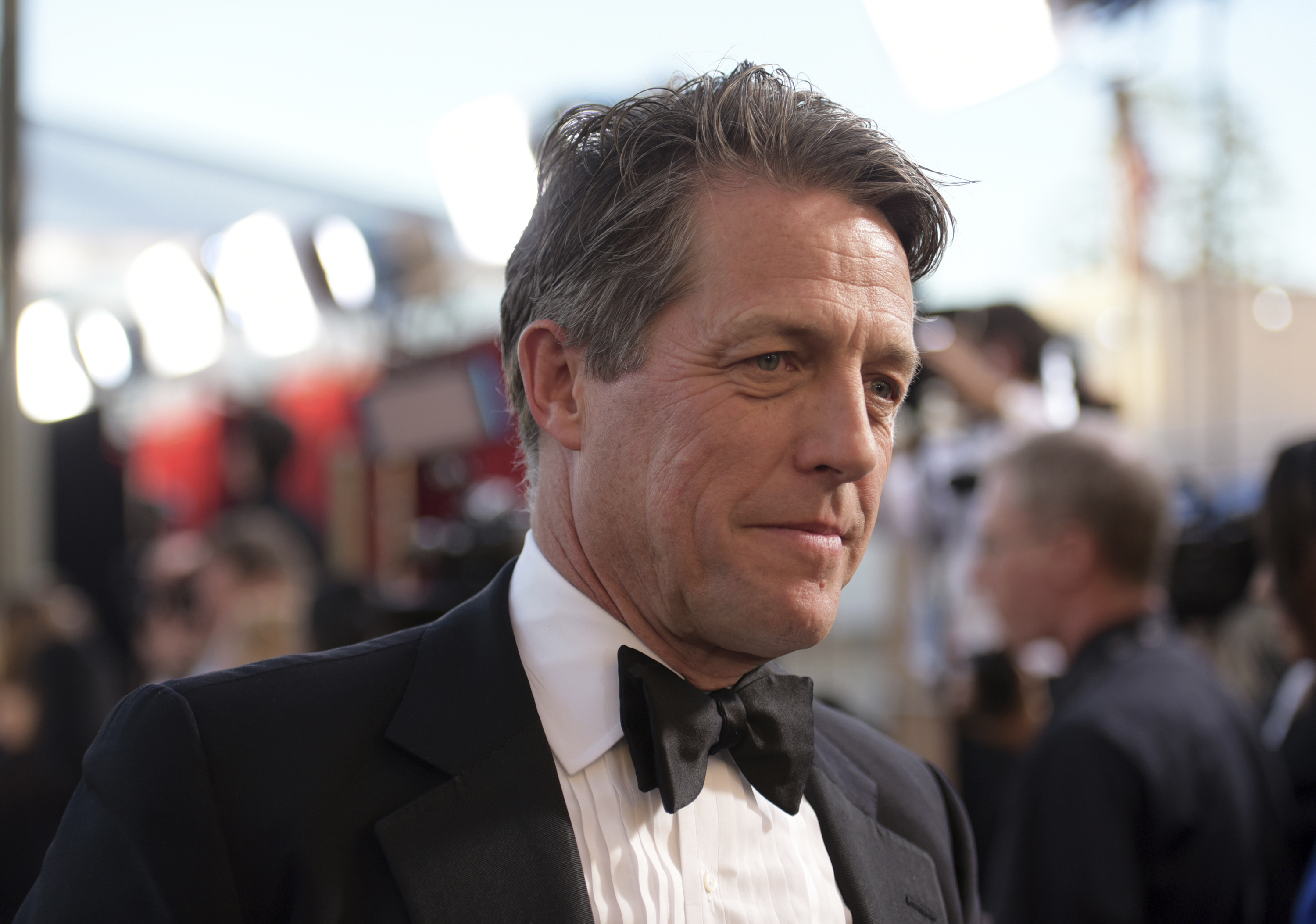 The judge dismissed Grant's phone hacking claims on time limitation grounds, but said the case could proceed on the other allegations.
"It was only on seeing invoices disclosed … in 2021 that Mr. Grant believed that private investigators (PIs) had been instructed by The Sun to target him in various ways, particularly in 2011," Fancourt wrote.
READ MORE: Cher reveals reality of friend Tina Turner's 'long illness'
The case was argued during a hearing last month that also included phone hacking allegations by Prince Harry against News Group, Rupert Murdoch's British newspapers.
Fancourt's ruling didn't address the Duke of Sussex's case because he wants to hear more about Harry's allegations that he was prevented from bringing his claims much sooner because of a "secret agreement" between Buckingham Palace and Murdoch's papers.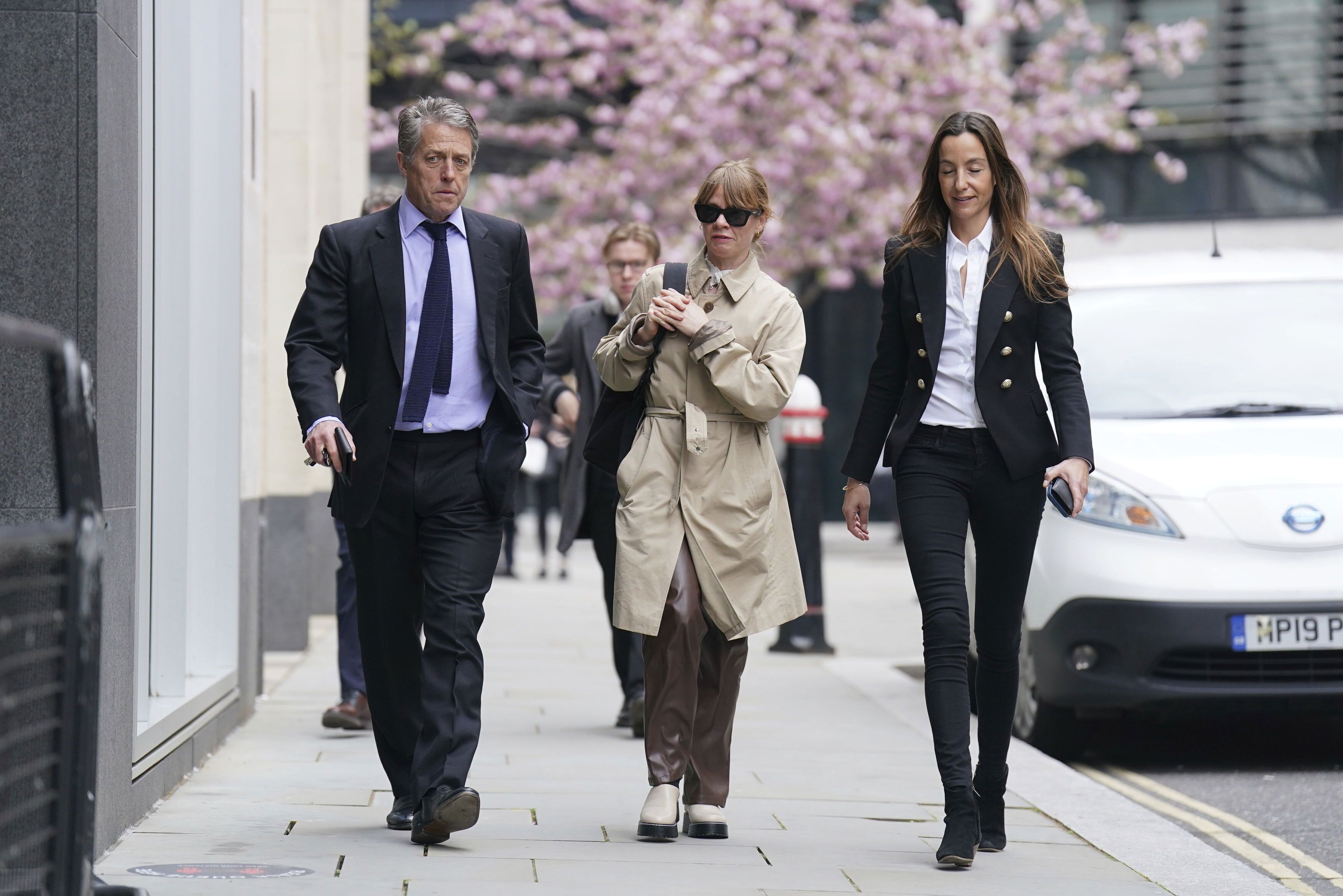 Harry alleged that the royal family had agreed to settle their cases with NGN, publisher of the defunct News of the World, out of court after related litigation died down.
He said the deal called for an apology from the newspapers. In court papers, Harry said that he only brought his lawsuit when efforts to expedite that settlement failed.
He said his brother, Prince William, heir to the throne, subsequently received a "huge" settlement over phone hacking allegations against News Group.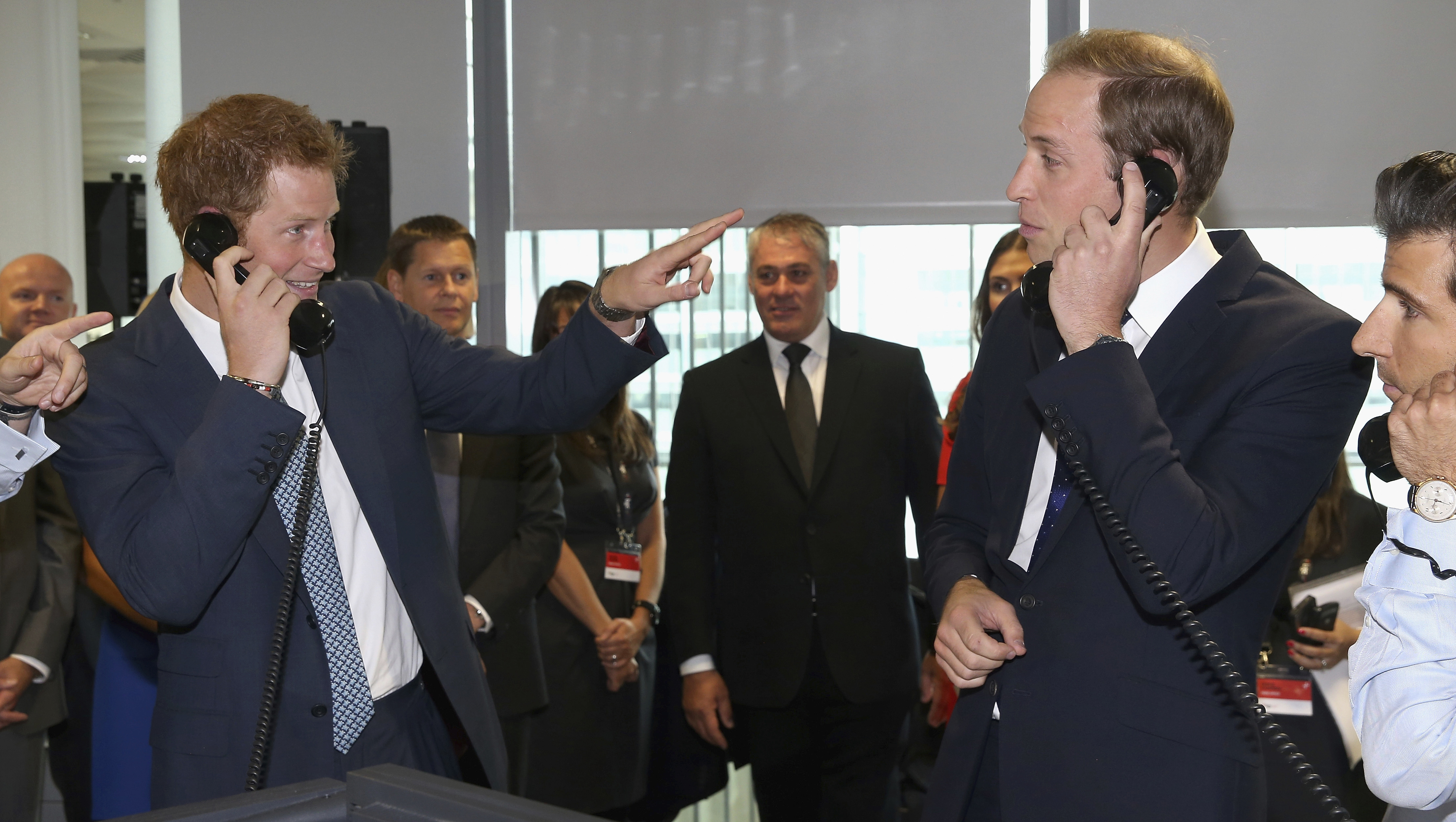 NGN has denied there was a "secret agreement." The palace hasn't responded to messages seeking comment on that or William's alleged settlement.
A spokesperson for News Group issued a statement on Friday saying that it was pleased that the court threw out Grant's phone hacking allegations.
"NGN strongly denies the various historical allegations of unlawful information-gathering contained in what remains of Mr. Grant's claim," the statement said.
For a daily dose of 9Honey, subscribe to our newsletter here.
————————————
Title: Hugh Grant's lawsuit alleging illegal snooping by British tabloid can go to trial, court says
Sourced From: celebrity.nine.com.au/latest/hugh-grants-lawsuit-alleging-illegal-snooping-by-the-sun-tabloid-allowed-to-go-to-trial-court-rules/fe413f79-f482-4d51-9350-59129fdcaa6b
Published Date: Fri, 26 May 2023 12:05:00 GMT
Read More
Did you miss our previous article…
https://mansbrand.com/being-mary-tyler-moore-director-james-adolphus-on-why-moore-never-saw-herself-as-a-feminist/
Roger Craig, Teacher of an Era-Defining Pitch, Is Dead at 93
Roger Craig, who pitched or managed in five World Series and changed the face of pitching in the 1980s as the guru of the split-fingered fastball, died Sunday. He was 93.
The San Francisco Giants, a team Craig managed for eight seasons, leading them to the National League pennant in 1989, announced his death on its website on Sunday. His family said Craig had a short illness, a Giants spokesman said.
For some, Craig was a figure in baseball trivia: He was the starting pitcher for the Dodgers in their final game before moving from Brooklyn to Los Angeles, and five years later, in 1962, he threw the first pitch in the Mets' history. He was the loser both times. He lost 24 games and then 22 for the dreadful Mets in their first two seasons, including 18 in a row in 1963. But he had his moments when backed by good-hitting lineups.
A lanky 6-foot-4 right-hander who, it was often noted, bore a remarkable resemblance to President Lyndon B. Johnson, Craig pitched in three World Series for the Dodgers in the 1950s and another with the St. Louis Cardinals in 1964. In managing the Giants to the 1989 N.L. pennant, he implored his players to hustle with the mantra "Humm baby" and taught his pitchers to throw the split-fingered fastball.
Craig spread the gospel of the split, thrown with the same motion as a traditional fastball but able to confound batters because the pitcher gripped the baseball with his index and middle finger spread widely apart, and parallel to the seams instead of across them.
"The split finger is, simply, a fastball that you put an extra spin on so that it drops down in front of the batter so fast that he don't know where it's goin'," Craig explained in a 1988 interview with Playboy. "Every pitcher with brains who wants to stick around wants to learn it."
As the pitching coach for the Detroit Tigers, Craig taught the delivery to the right-hander Jack Morris, who helped propel the team to the 1984 World Series championship and was inducted into the Baseball Hall of Fame in 2018.
After leaving the Tigers when his salary demands were unmet, Craig taught the split-fingered fastball to the Houston Astros' right-hander Mike Scott, who had sought his advice. Scott went on to win the 1986 N.L. Cy Young Award. As Scott once put it, "God bless Roger Craig."
"Everyone was throwing that pitch," Mike Scioscia, who caught for the Dodgers in the 1980s and later managed the Angels, told The Associated Press in 2011. "It was the pitch of the '80s just like the pitch of the '60s was a slider."
Roger Lee Craig was born on Feb. 17, 1930, in Durham, N.C., one of 10 children of John and Mamie Craig. His father was a shoe salesman. He was spotted by a part-time scout for the Dodgers while pitching in high school, then signed by the team out of North Carolina State University in 1950. After pitching in the Dodgers' minor league system and serving in the Army, Craig made his debut with Brooklyn in July 1955.
He had a 5-3 record over 21 games, 10 of them starts, then beat the Yankees in Game 5 of what became the only World Series a Brooklyn team would win. He pitched for the Dodgers again in the 1956 World Series, taking the loss in Game 3 of the seven-game series win for the Yankees.
A fastball pitcher early in his career, Craig developed arm problems that he attributed to throwing in cold and damp weather as the starter on Sept. 29, 1957, at the Philadelphia Phillies' Connie Mack Stadium, in the final game the Dodgers played before moving to Los Angeles.
Craig was back in the minors for much of 1958 and for part of the 1959 season while rehabilitating from his injury. He never regained the speed on his fastball but when he returned to the Dodgers for good in 1959 he concentrated on getting ahead of batters in the count. That year, he revived his career as a control pitcher and had his best major league season, posting an 11-5 record while leading the N.L. in shutouts, with four, as the Dodgers won their first pennant in Los Angeles. He started twice in the World Series against the Chicago White Sox, with one loss and one no-decision in a game won by the Dodgers, who took the Series in six games.
Craig pitched mostly in relief before he was chosen by the Mets as their No. 3 selection in the October 1961 expansion draft, after catcher Hobie Landrith and infielder Elio Chacon. He was the sixth pick overall since the Mets alternated with Houston, the other new team, in the draft order.
The Mets traded Craig to the Cardinals before the 1964 season, and he won Game 4 of the World Series in relief as St. Louis beat the Yankees in seven games. He later pitched for the Cincinnati Reds and the Phillies and finished his career with a record of 74-98.
Craig began teaching the split-fingered fastball, a variation on a lower-velocity delivery called the forkball, when he managed the San Diego Padres in 1978 and '79. The future Hall of Fame reliever Bruce Sutter had been using the pitch for several years with the Chicago Cubs, having learned it from their roving instructor, Fred Martin, when he was in the minors. While Craig did not "discover" the split finger, he proved especially adept at teaching it.
After five years as a Tigers coach, Craig became the Giants' manager with 18 games left in the 1985 season and remained with the team for seven more years. The highlight of his tenure came in was 1989, when the Giants won an N.L. pennant for the first time since 1962, although they were swept by the Oakland Athletics in an earthquake-delayed World Series. He retired after the 1992 season and had spent time on his Southern California ranch in Borrego Springs in his later years.
The split-fingered fastball remained a part of pitchers' arsenals in the years that followed Craig's retirement, but it gradually declined in popularity over concerns that it can put undue stress on a pitcher's arm.
"We have lost a legendary member of our Giants family," Larry Baer, the Giants' chief executive, said in a statement. "Roger was beloved by players, coaches, front office staff and fans. He was a father figure to many and his optimism and wisdom resulted in some of the most memorable seasons in our history."
He is survived by his wife, Carolyn; three daughters, Sherri Paschelke, Teresa Hanvey and Vikki Dancan; a son, Roger Jr.; seven grandchildren; and 14 great-grandchildren, the Giants said.
In looking back on his career, Craig shared wry memories of pitching for Casey Stengel's Mets.
As he related it to CBS Sports in 2013, Stengel would tell him more or less the following: "Mr. Craig, I know you pitched nine innings today and won't pitch again for four days, but don't throw between starts just in case we're ahead. I may need you to pitch an inning or two."
———————–
By: Richard Goldstein
Title: Roger Craig, Teacher of an Era-Defining Pitch, Is Dead at 93
Sourced From: www.nytimes.com/2023/06/04/sports/baseball/roger-craig-teacher-of-an-era-defining-pitch-is-dead-at-93.html
Published Date: Mon, 05 Jun 2023 03:04:55 +0000
Read More
FIA GT World Cup Returns to Macau
The FIA GT World Cup will return to Macau for the first time in four years, having been confirmed as part of the Macau Grand Prix weekend on Nov. 16-19.
Announced on Monday, the event, featuring professional GT3 drivers, will have World Cup status after several years of the event being run as a national GT Cup race due to COVID-19 restrictions.
Macau, and neighboring mainland China, lifted all COVID-19 restrictions in February, resulting in no mandatory hotel quarantine for foreign travelers, which severely impacted the international participation of the event.
Two 30-minute practice sessions will be on tap followed by a single qualifying session and two races, consisting of 12 and 16 laps, respectively.
A total of 17 GT3 cars took part in the last Macau event under world cup status in 2019, including factory-supported entries from Audi, BMW, Mercedes-AMG and Porsche.
Entries will open on July 1 with the deadlines set for Aug. 31.
"The return of the FIA GT World Cup is great news," said FIA circuit sport department director Marek Nawarecki.
"The volume of manufacturers involved and homologated cars make the GT3 platform the FIA's most successful customer racing category.
"It is therefore important that it has its own pinnacle in the form of a standalone sprint format event awarding an FIA World Cup title.
"The importance of the GT3 class will further grow, therefore having FIA racing back at the streets of Macau is an extremely positive development for all involved, including the fans as this circuit has always produced great racing.
"I'm expecting a strong entry with wide range of GT3 models and with some of the world's best GT drivers on the grid."
———————–
By: John Dagys
Title: FIA GT World Cup Returns to Macau
Sourced From: sportscar365.com/other-series/gt-world-cup/fia-gt-world-cup-returns-to-macau/
Published Date: Mon, 05 Jun 2023 08:00:40 +0000
Read More
'Barry' Cinematographer Carl Herse On Lensing Some of Season 4's Most Talked-About Moments

If you're reading this article, then you're likely missing Barry right now. Before Barry debuted its series finale last Sunday, Carl Herse sat down with Awards Daily to discuss his work across the entire season, a change from his partial lensing on Season Three. I'm sharing this information with you because, as I hadn't seen the finale when I […]
———————–
By: Clarence Moye
Title: 'Barry' Cinematographer Carl Herse On Lensing Some of Season 4's Most Talked-About Moments
Sourced From: www.awardsdaily.com/2023/06/04/barry-cinematographer-carl-herse-on-lensing-some-of-season-4s-most-talked-about-moments/
Published Date: Mon, 05 Jun 2023 00:00:46 +0000
Read More
Did you miss our previous article…
https://mansbrand.com/yellowjackets-production-designer-margot-ready-on-the-sacred-space-of-the-meat-shack-how-they-pulled-off-that-fiery-finale-video/