Hugh Grant was one of the biggest rom-com stars of the '90s with box office hits like Four Weddings and a Funeral and Notting Hill.
Then in 2001, he played the lovable lothario Daniel Cleaver in Bridget Jones's Diary, signalling a move away from his good guy characters.
More recently, he's earned multiple award nominations for his role in thriller mini-series The Undoing, opposite Nicole Kidman, and now plays a comedic villain in Guy Ritchie's new movie, Operation Fortune: Ruse de guerre – something he tells 9Honey Celebrity he relished in.
Watch video above.
READ MORE: Josh Hartnett jokes about bromance with Hugh Grant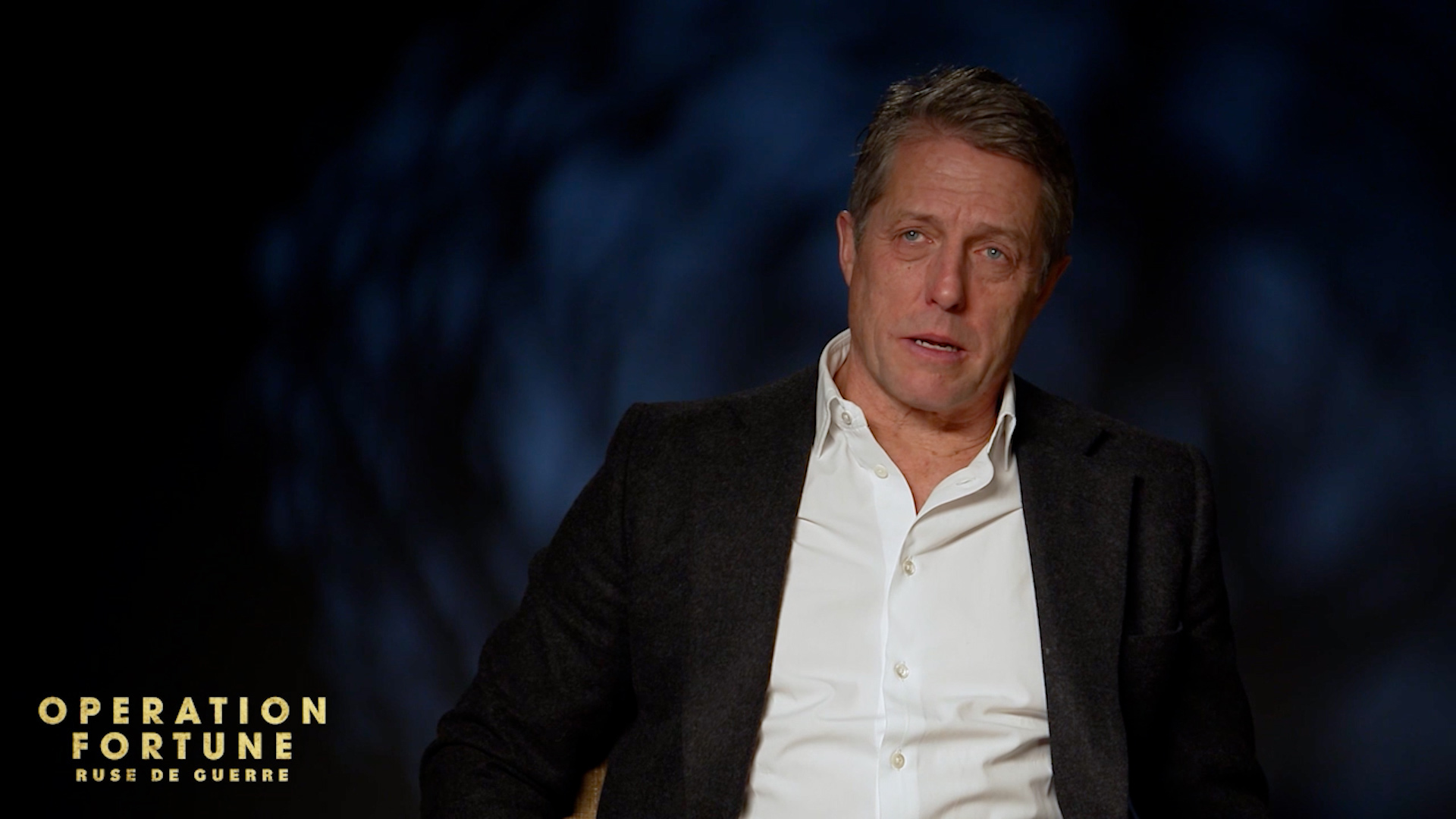 "I did actually, yes," the 61-year-old says over Zoom, about playing billionaire arms dealer Greg Simmonds in the action movie.
"Yes, in that same way that really in the last six or seven years I've been allowed to play more kind of off-beat, character roles.
READ MORE: Has the Christmas classic Love Actually aged well?
"I could almost say I enjoy my job now. It's been fun," he admits, hinting he didn't enjoy being pigeonholed before that.
In a previous interview Grant admitted "Mr Nice Guy's never been me", telling Daily Mail's Weekend magazine: "I do find that as I grow older I'm increasingly drawn to, and more comfortable in, revolting roles".
Grant doesn't expressly rule out a return to the Bridget Jones franchise either, when talking to 9Honey Celebrity, despite skipping the third film.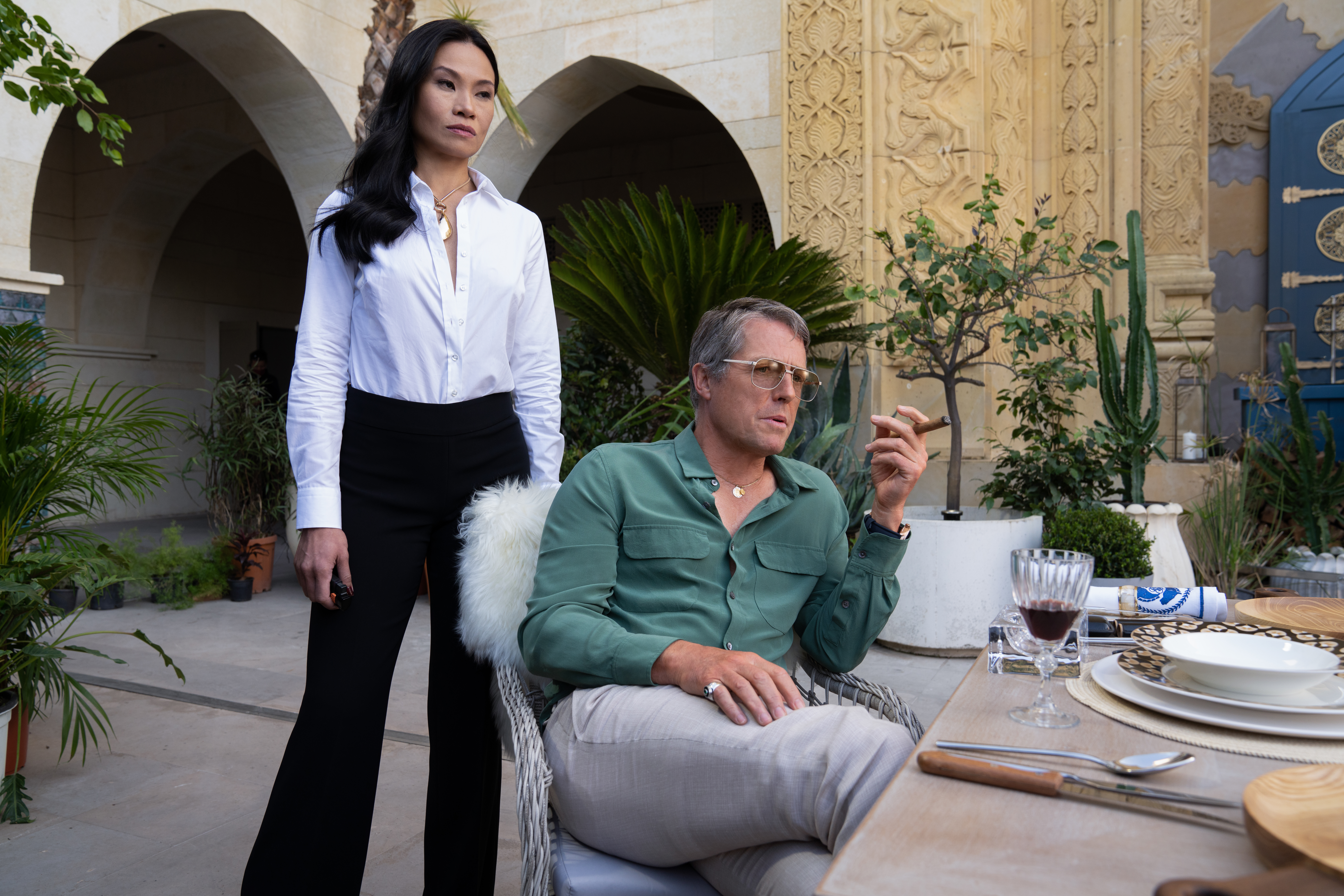 The ending of 2016's Bridget Jones's Baby left the door open for the actor, and his character Daniel Cleaver, to make a comeback if a fourth film was ever made.
And recently author Helen Fielding confirmed in an interview with Radio Times that she was writing the next instalment of the movie franchise.
READ MORE: Aussie viewers vote Bridget Jones's Diary as the best romantic comedy, exclusive Nine poll reveals
Grant caused a stir among fans at the BAFTA Awards in 2020, when he quoted one of Cleaver's famous lines to Bridget Jones co-star Renee Zellweger as she walked off-stage after her BAFTA win.
But the actor wasn't giving much away, telling 9Honey Celebrity: "If there is [a fourth movie], I don't know about it."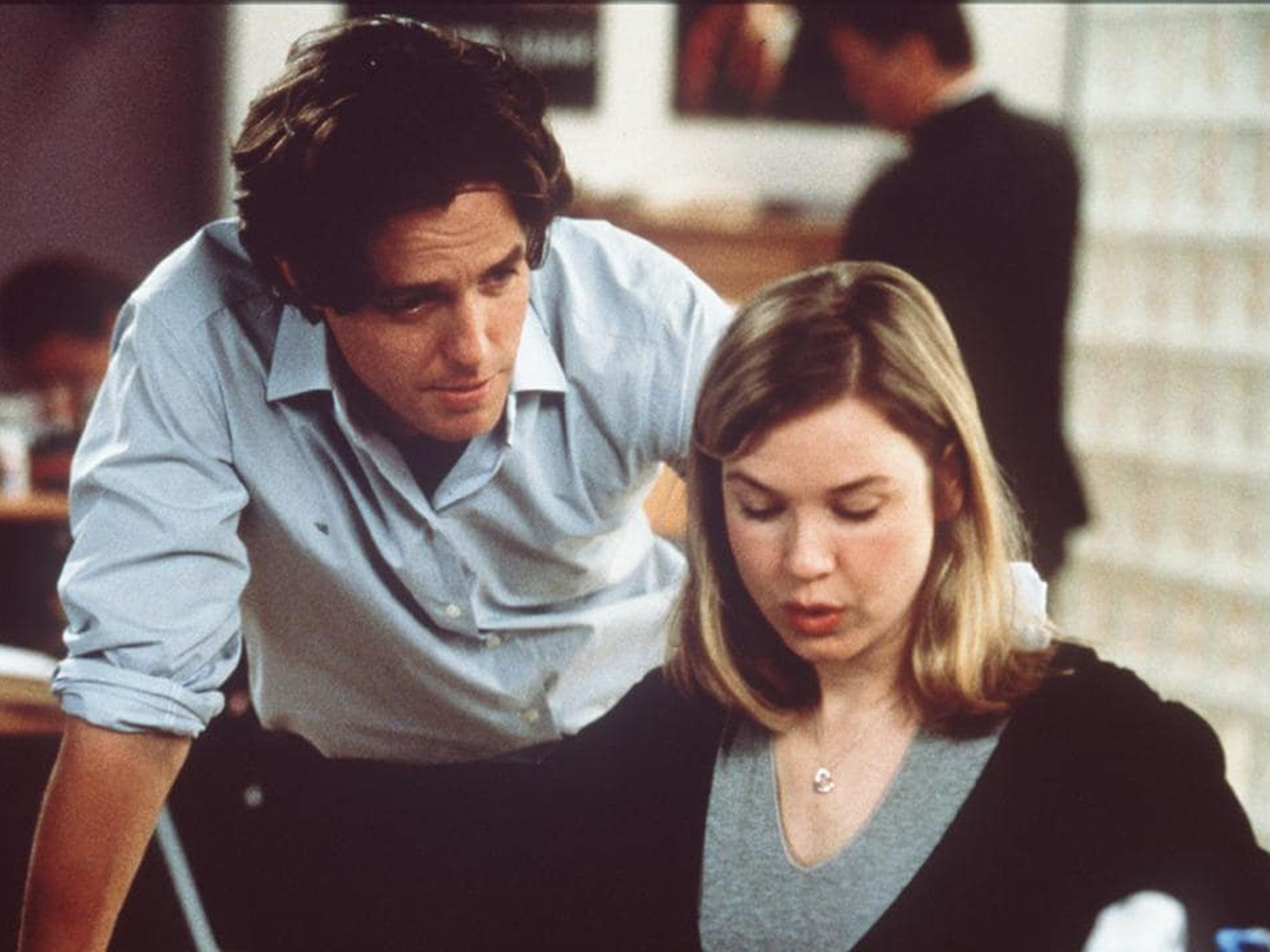 For now, fans can catch him back on the big screen in Operation Fortune: Ruse de guerre — the action-packed dramedy (drama-comedy) also staring Jason Statham as special agent Orson Fortune and Aubrey Plaza as agent Sarah Fidel.
The spies recruit one of Hollywood's biggest movie stars, Danny Francesco (played by Josh Hartnett), to go undercover and get information from Simmonds, to help Fortune thwart a deadly weapons deal.
Grant's last flick, in 2019, was also a Guy Ritchie movie – The Gentleman.
He's spent the last few years doing TV, including drama The Undoing and the satirical Netflix documentaries Death to 2020 and Death to 2021.
Operation Fortune: Ruse de guerre is in cinemas around Australia on January 12.
For a daily dose of 9Honey, subscribe to our newsletter here.
————————————
Title: Hugh Grant's surprising admission about his career: 'I could almost say I enjoy my job now'
Sourced From: celebrity.nine.com.au/movies/hugh-grant-career-admission-enjoys-job-villain-operation-fortune-ruse-de-guerre-bridget-jones-interview/ff23b4dd-203e-4341-a18d-8d08665d1d57
Published Date: Mon, 02 Jan 2023 20:01:00 GMT
Read More
Did you miss our previous article…
https://mansbrand.com/jeremy-renners-neighbour-saved-his-life-after-snow-accident/
SpaceX is targeting Monday, June 12 for Falcon 9's launch of the Transporter-8 mission to low-Earth orbit from Space Launch Complex 4E (SLC-4E) at Vandenberg Space Force Base in California. The 57-minute launch window opens at 2:19 p.m. PT (21:19 UTC). If needed, there is a backup opportunity Tuesday, June 13 with the same window.
The first stage booster supporting this mission previously launched NROL-87, NROL-85, SARah-1, SWOT, and four Starlink missions. Following stage separation, Falcon 9 will land on Landing Zone 4 (LZ-4) at Vandenberg Space Force Base.
Transporter-8 is SpaceX's eighth dedicated smallsat rideshare mission. There will be 72 payloads on this flight, including CubeSats, MicroSats, a re-entry capsule, and orbital transfer vehicles carrying spacecraft to be deployed at a later time.
A live webcast of this mission will begin about 15 minutes prior to liftoff.
Did you miss our previous article…
https://mansbrand.com/triggered-star-birth-in-the-nessie-nebula/
Gothic Style for Men: Goth Aesthetic Fashion Guide

In a world where fashion trends often come and go in the blink of an eye, the Gothic style has …
——————-
By: The Fashionisto
Title: Gothic Style for Men: Goth Aesthetic Fashion Guide
Sourced From: www.thefashionisto.com/gothic-style-men/
Published Date: Sat, 10 Jun 2023 21:06:11 +0000
&ME And Black Coffee Join Forces For 'The Rapture Pt.III'
The long-awaited ID is finally out there for everyone to enjoy and close their eyes to.
This one is among the sweetest pieces of Electronic music you'll find this year. It's nothing new, though: that's the style of the talented &ME. To my understanding, no one does the pianos quite like him. It's that blend of soft, emotional piano melodies, and the minimalist Melodic Techno base under it, with just enough elements to make the piano stand out as much as it can. That blend can melt a soul. That very blend can make peace in the world.
It's that very feeling of peace and unity that comes to me whenever I listen to the song that's just come out: 'The Rapture Pt.III', by &ME and Black Coffee.
The very eagerly awaited track has been spun by the Keinemusik DJs for a while now, making this piece one of the most requested IDs out there. 'Pt.III' marks the end of the The Rapture series, started by &ME around five years ago with 'The Rapture', a defining track for many. Then came 'Pt.II', which also made waves in the industry. This recent 'Pt.III' is the first — and allegedly, the only — time &ME has joined forces for the completion of the track. And who better to collaborate with than South African maestro Black Coffee.
The Rapture Pt.III
As is a staple in the series, 'Pt.III' is driven by a very subtle kick, evolving white-noise shakers, groovy percussion, a marching synth, and, of course, PIANO, tons of piano. That's all there is to it. The elements are few, but don't be deceived, for masters at work know their craft very well and will make the most out of each and every element. The track as is works flawlessly, giving the piano the starring role of defining this song as unique and separating it from the rest of Melodic Techno.
The track really powers itself on and on when listening, even resorting to some teary eyes if you really feel the melody. It truly is an iconic track, and fans and critics alike know it. Just watch it in action!
Ver esta publicación en Instagram
Go ahead and listen to the full version of &ME and Black Coffee's 'The Rapture Pt.III' by heading below for your beloved Spotify play, or rather, click here to be redirected to YouTube. Also, you may click here to support the song any other way you like.
The post &ME And Black Coffee Join Forces For 'The Rapture Pt.III' appeared first on EDMTunes.
—————————–
By: Felipe Latorre Cabello
Title: &ME And Black Coffee Join Forces For 'The Rapture Pt.III'
Sourced From: www.edmtunes.com/2023/06/ame-and-black-coffee-join-forces-for-the-rapture-pt-iii/?utm_source=rss&utm_medium=rss&utm_campaign=ame-and-black-coffee-join-forces-for-the-rapture-pt-iii
Published Date: Sat, 10 Jun 2023 19:17:39 +0000
Did you miss our previous article…
https://mansbrand.com/tistos-all-time-classic-traffic-gets-two-smashing-remixes/