Kyle Sandilands' dating history: Everything we know about his past and current relationships
Kyle Sandilands is now a happily married man and a father after marrying Tegan Kynaston in April in a lavish ceremony estimated to have cost $1 million.
But now the KIIS FM radio star, 52, has reflected on his first marriage to ex-wife Tamara Jaber, admitting on The Kyle and Jackie O radio show on Tuesday morning he was "damaged forever" during their time together.
"I never recovered emotionally," Sandilands said on air, alluding to an incident that occurred during his first marriage – though he refused to outright name Jaber.
READ MORE: Rebecca Loos breaks silence over David Beckham affair backlash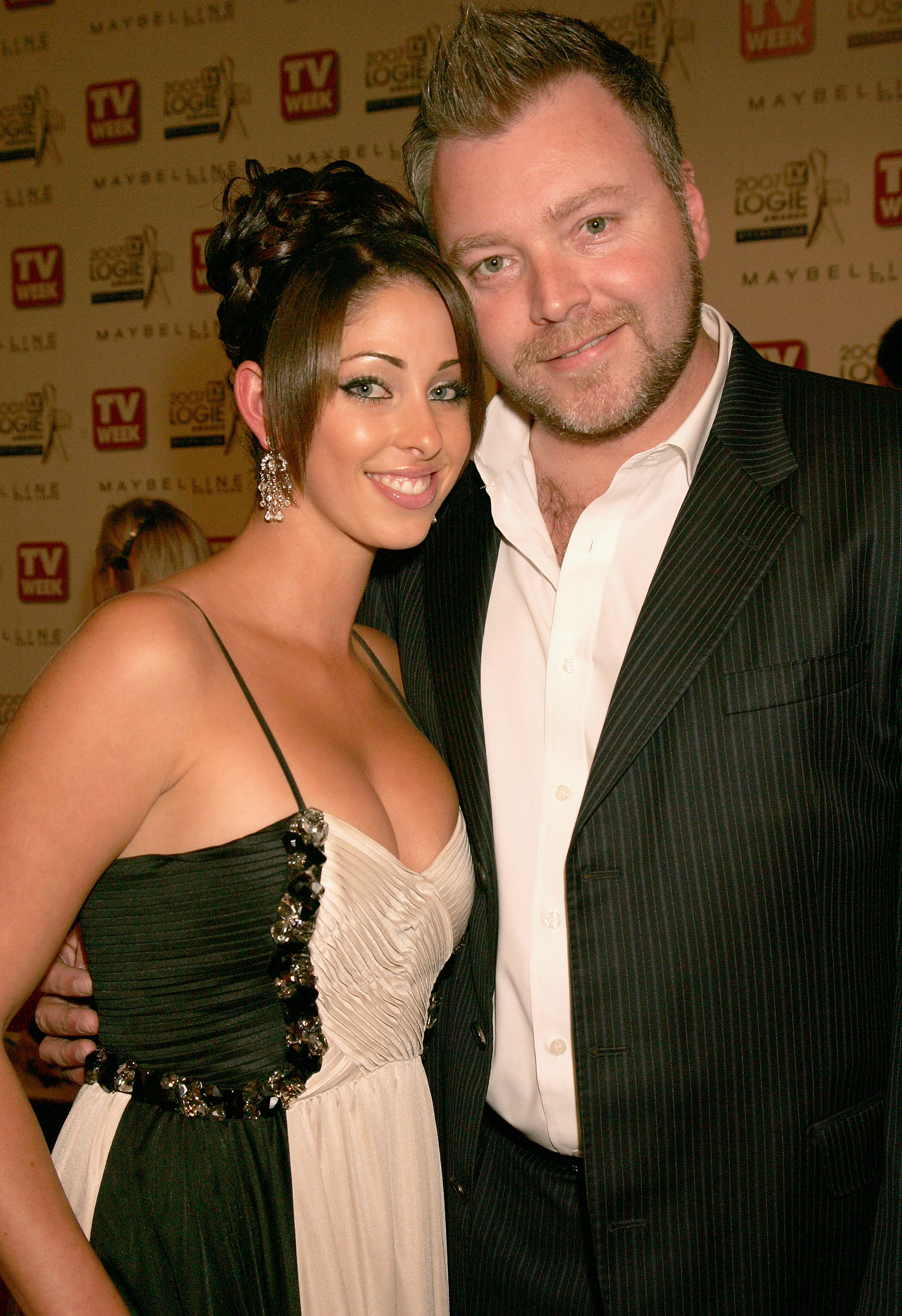 READ MORE: The Rock promises to 'be better' after $15m scandal
Sandilands said his first wife's offence was awkwardly rating their intimate life a "two out of 10", from which he apparently "never recovered emotionally".
Following his split from Jaber, Sandilands' next long-term relationship was with model Imogen Anthony, but the pair failed to make it to the altar despite almost a decade together.
Sandilands, however, eventually did say 'I do' to Kynaston, with the couple tying the knot eight months after their son Otto Sandilands was born.
Here's what we know about Kyle Sandilands' past and current relationships.
READ MORE: Mischa Barton's 'trauma' years after being catapulted to fame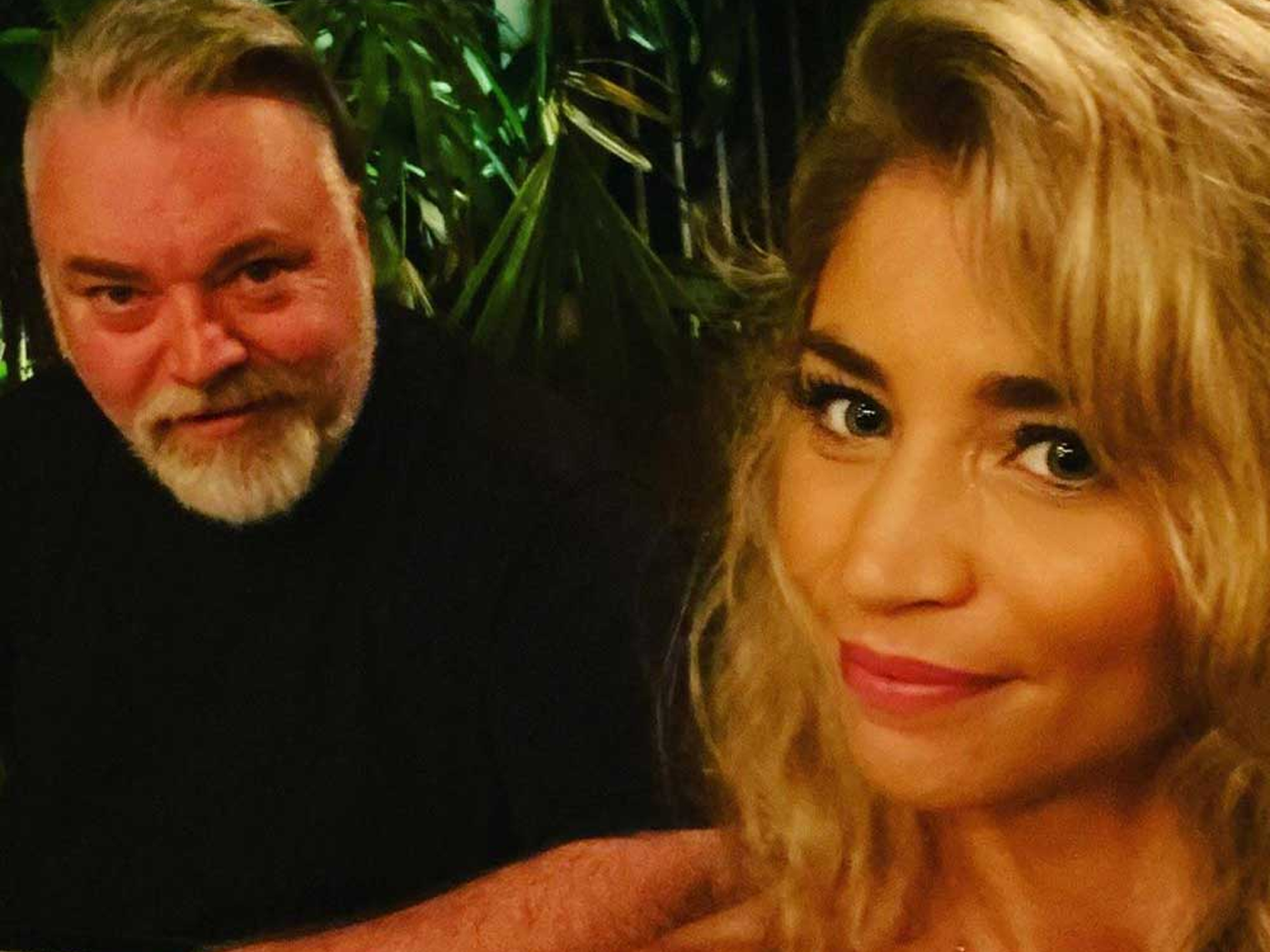 Tegan Kynaston
The timeline is a bit fuzzy on this relationship, but by the time Sandilands announced the end of his long-term relationship with Anthony back in November 2019, he was already linked to Kynaston after they were spotted dining together. They denied their relationship was romantic at the time.
"I know that's kind of been said, but it's completely not true. We just work together," Kynaston told the Daily Mail when their relationship hit the news.
"Nothing to report on. I even thought there might be speculation because I travel with him and stuff as well, but no."

In January 2022, after approximately two years of dating, Sandilands proposed while on vacation in Port Douglas over the Christmas holidays.
The radio host asked Kynaston, now 37, to marry him during a lavish, candle-lit proposal and the moment was captured by hidden cameramen.
"We went to Port Douglas, went to the reef… and got engaged," Sandilands revealed on his KIIS radio show at the time.
"I'm very happy. I cried. I'm just an emotional type of guy these days. I have a fiancée. Can you believe it?"
READ MORE: Man's horror over wife's money demand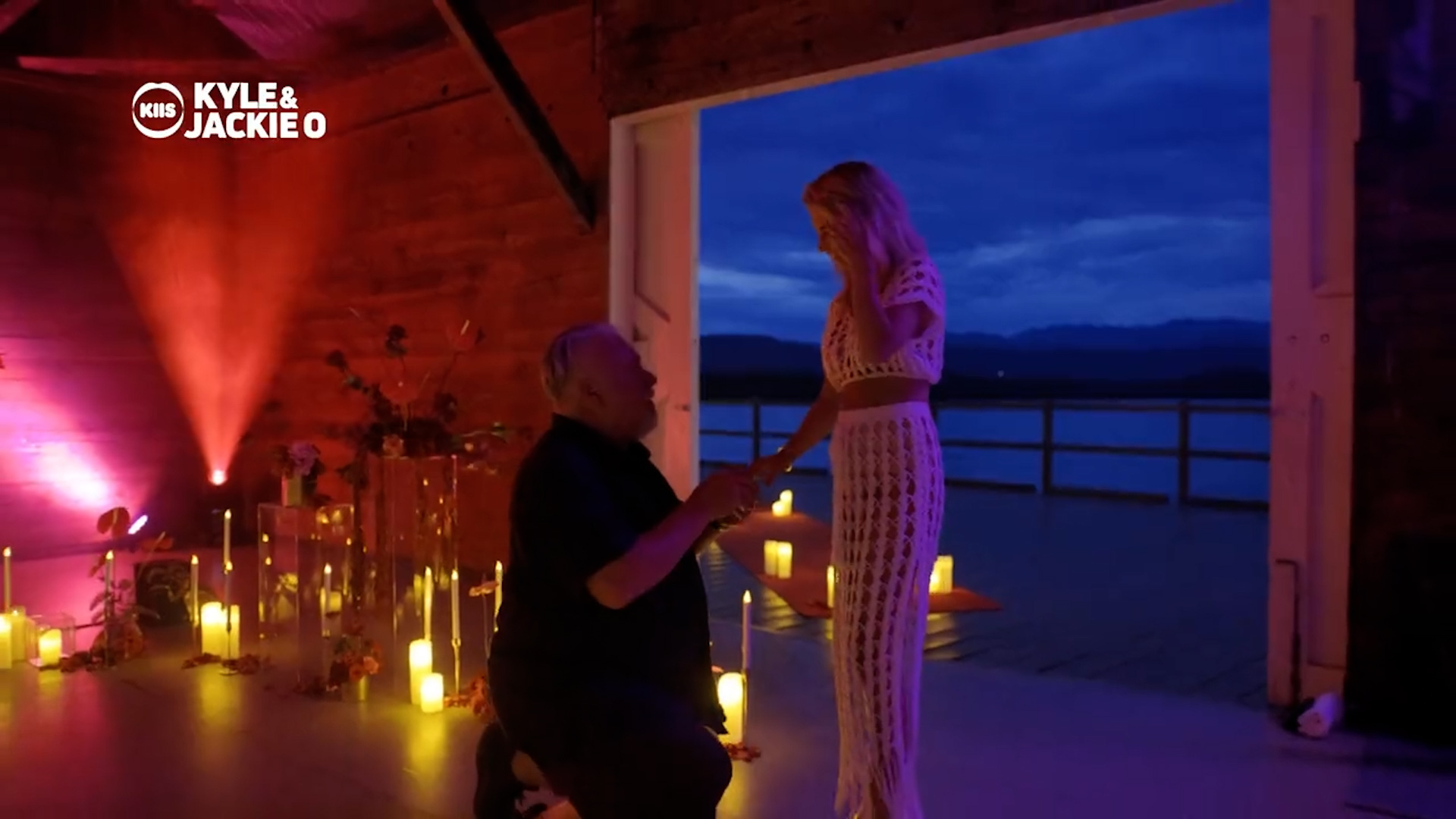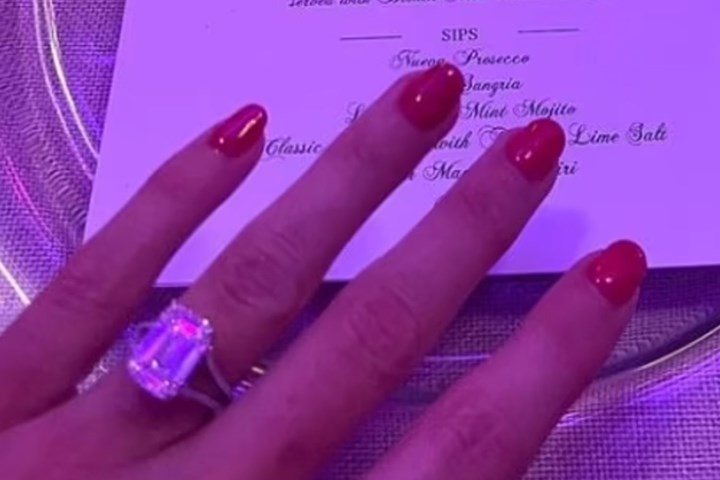 READ MORE: Comedian's health battle after discovery while shaving
Sandilands continued: "[We're] very happy. [Kynaston] cried and cried and it's quite the ring."
"I told her to put some weight on those little fingers."
In April, they tied the knot at Swifts, a late-Victorian Gothic revival mansion in Sydney, with a star-studded ceremony to celebrate.
Guests included his co-host Jackie 'O' Henderson and Today co-host Karl Stefanovic.
For a daily dose of 9Honey, subscribe to our newsletter here.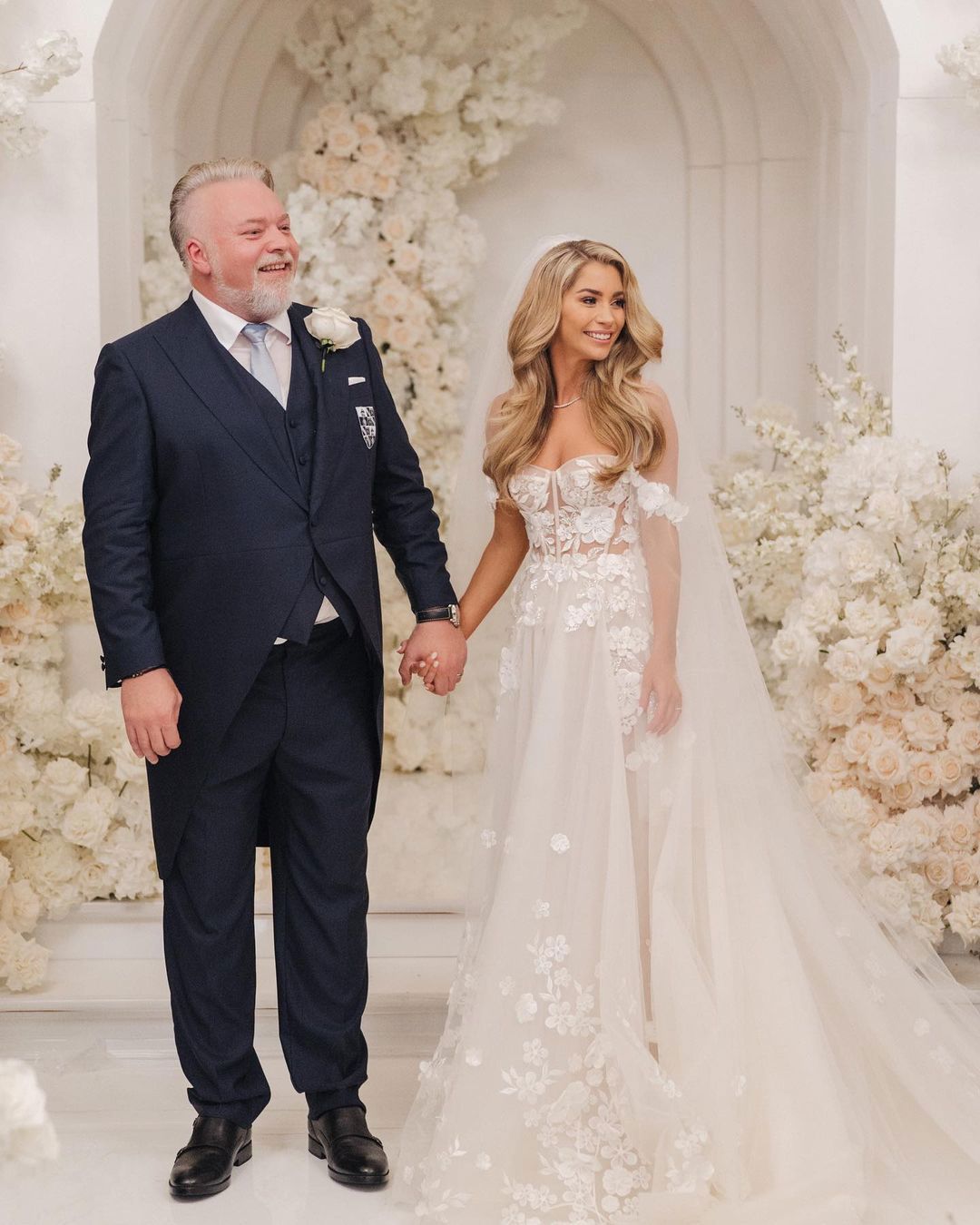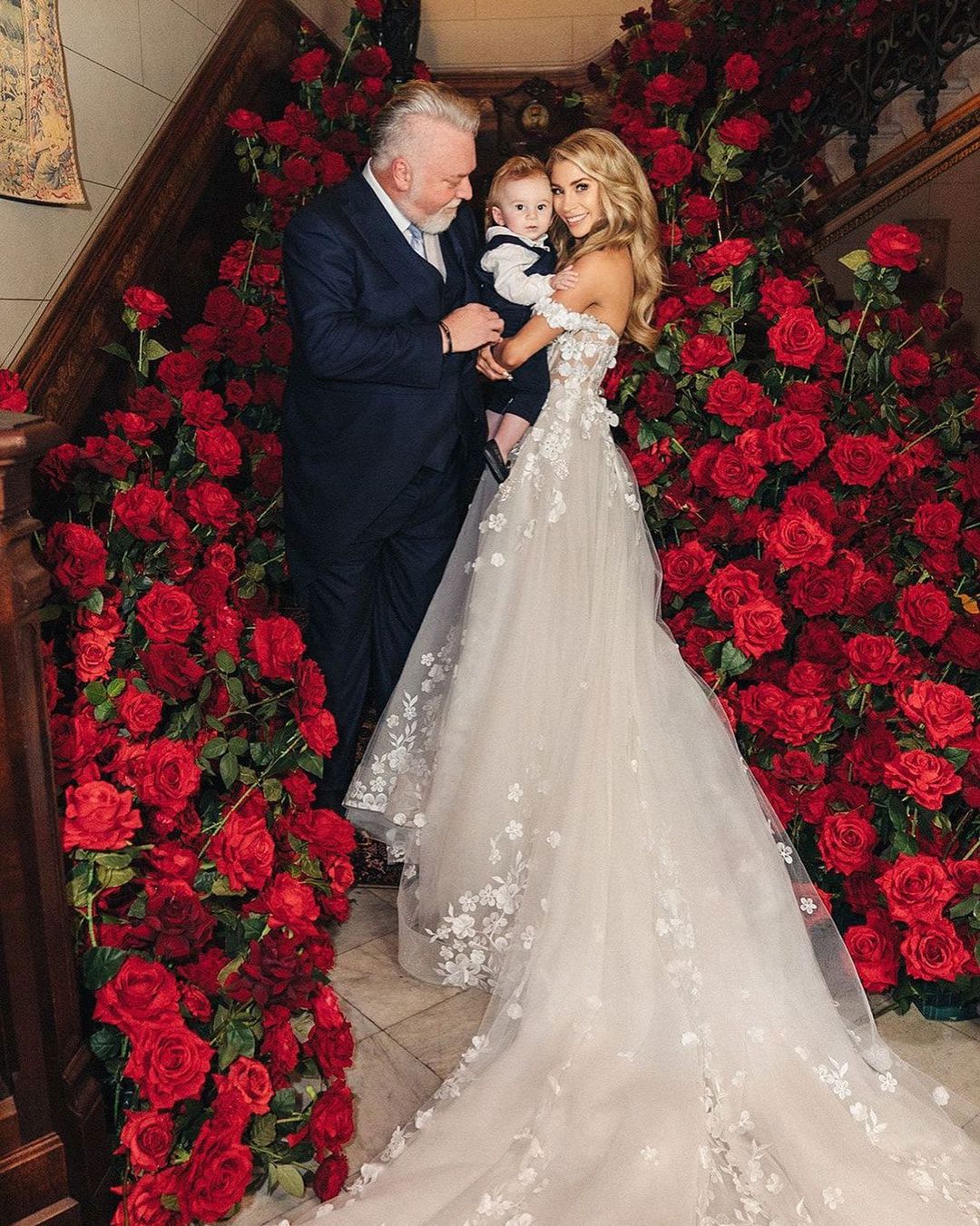 Their son Otto, who they welcomed in August 2022, wore an adorable navy suit that matched his father's, while Kynaston stunned in a white floral wedding dress which featured a bustier top.
On their wedding day, Sandilands praised his new wife in his speech, reportedly telling her: "You've changed my life and made me a better man. I love you, baby."
Months after the ceremony, Sandilands revealed Otto's first word while on air.
READ MORE: Dog owner April's alarming experience with an off-leash dog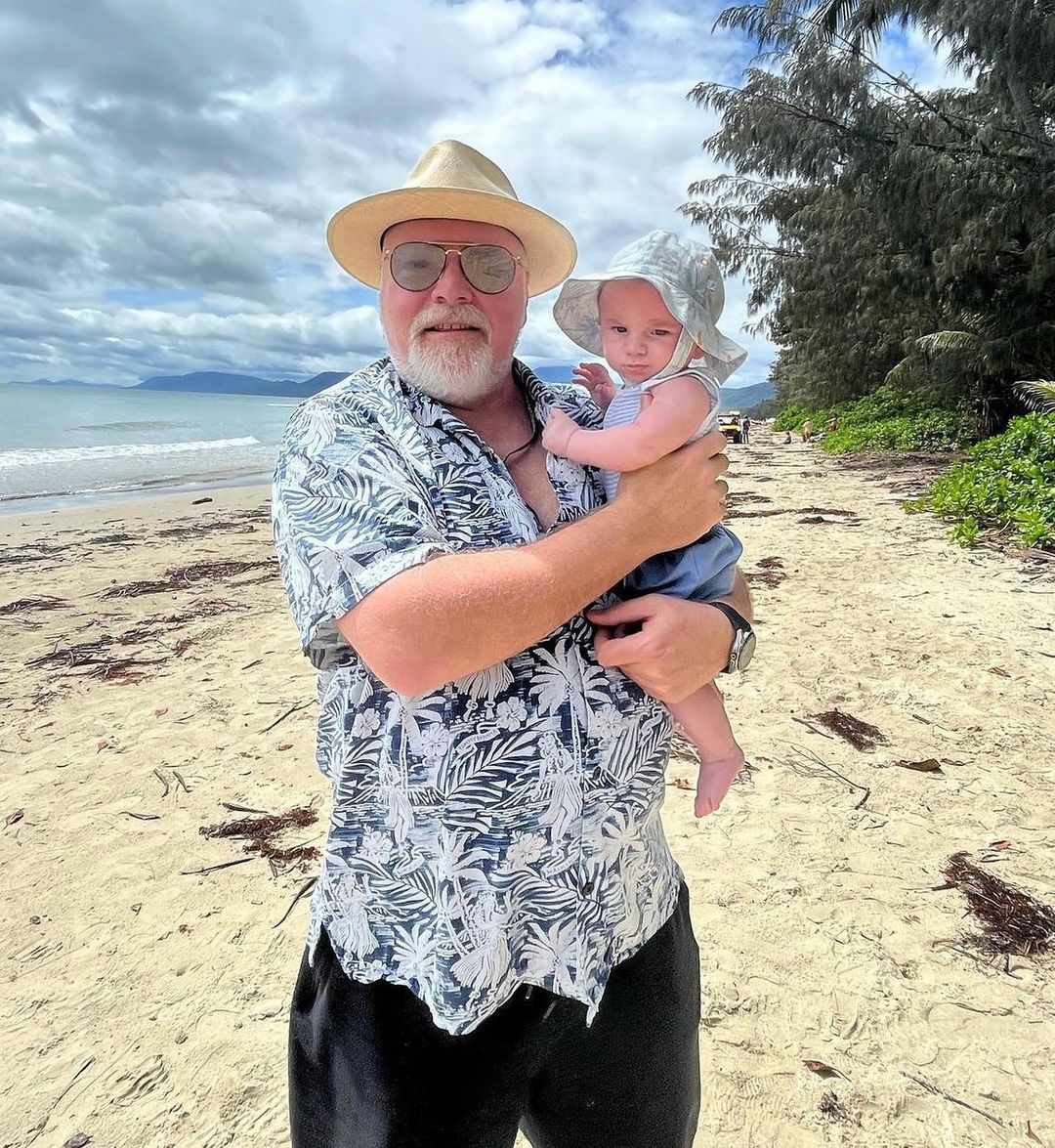 "Otto's walking now. He says 'Dada' only, much to his mum's horror because every time I walk into the room he says 'Dada', but he says no other words," the radio giant revealed.
While Henderson explained the 'D' sound is actually easier for young kids to say, Kyle shut it down. "They say who they love the most, I think, first," he quipped.
Baby Otto has both his parents wrapped around his little fingers. In August, the couple threw Otto a "watered down" jungle-themed birthday bash amounting to a casual $25,000.
Kynaston was Sandilands' personal assistant before becoming the director of communications at his company, King Kyle.
Sandilands first appeared on Kynaston's Instagram on December 6, 2019, when they were photographed having a drink together.
They seemingly went public with their relationship on New Year's Eve that year when Kynaston shared a photo kissing Sandilands' cheek in front of the Sydney Harbour Bridge.
Imogen Anthony
Before dating Tynaston, Sandilands was with Anthony for almost a decade. They fell in love a year after his split from ex-wife Jaber.
The pair met at Sandilands' 40th birthday party in 2011, when Anthony was 21. Despite their 20-year age gap, the pair always felt they had a lot in common.
Though there were often rumours of an engagement, it never happened, and Sandilands announced their split on November 5, 2019, telling his radio audience that he and Anthony had been broken up for a while.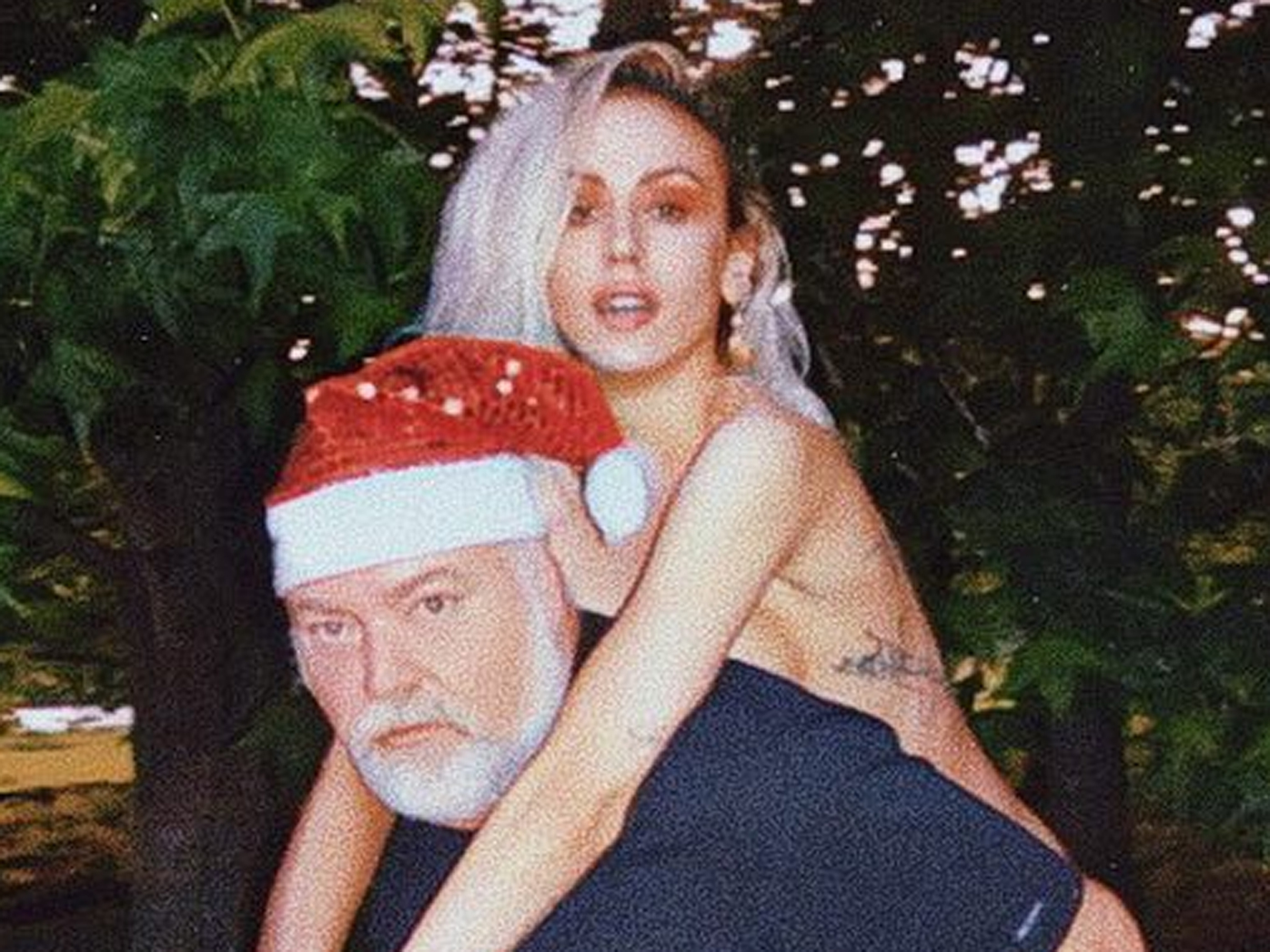 "A lot people have been hitting us up on social media, a few media enquiries, about my relationship status. We haven't been with each other for quite a few months now. Unfortunately it's run its course," he announced on The Kyle and Jackie O Show.
Kyle recently said on the No Filter podcast that the age gap between the pair played a part in their breakup.
"It's not as if we couldn't get on. It's just I was going into my twilight years and she was just becoming a woman," he said.
"It was just one of those things that it was fun while it lasted and it was great, we enjoyed a lot of things about each other, but some of these things they come to an end sometimes," he added.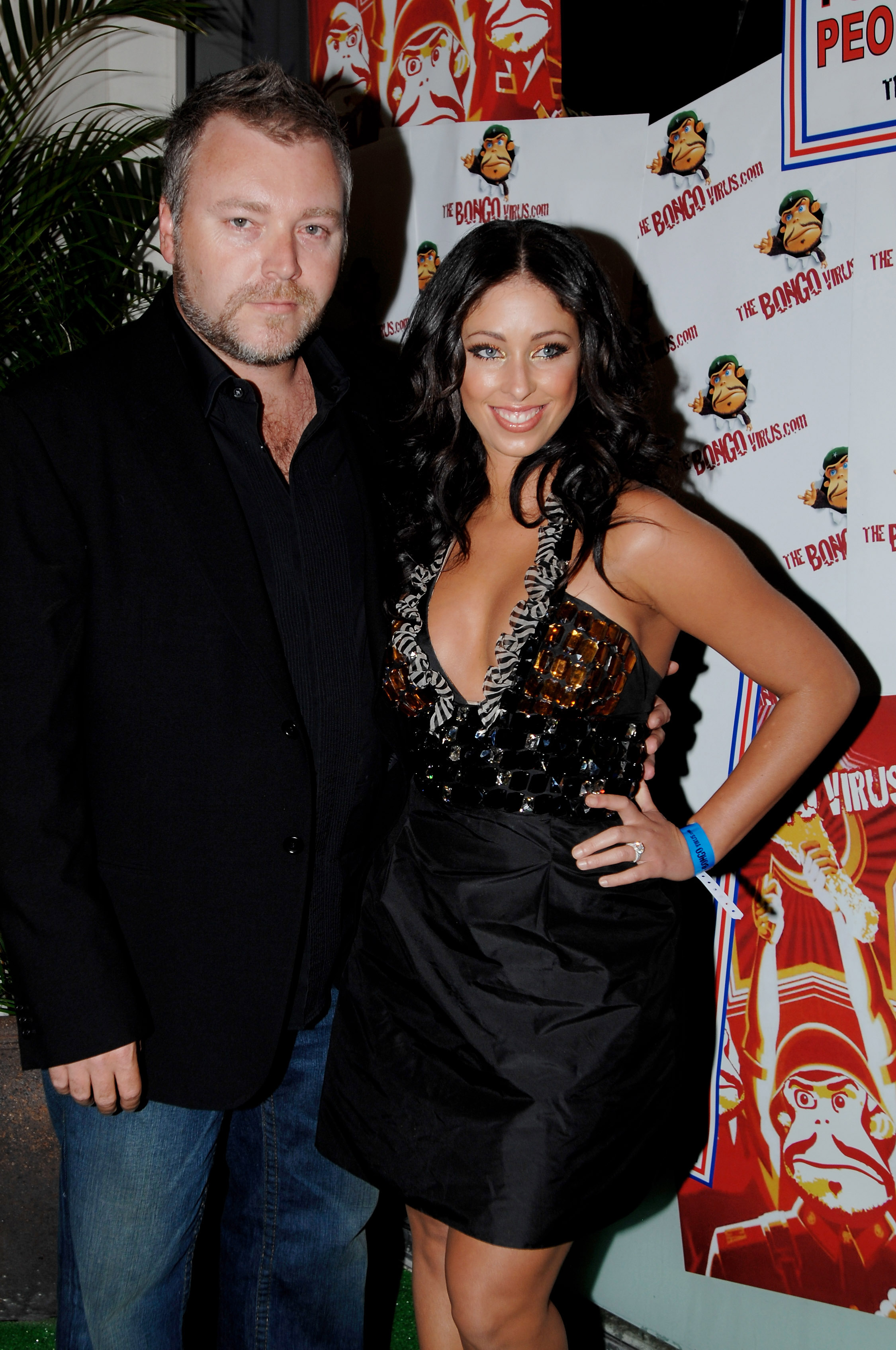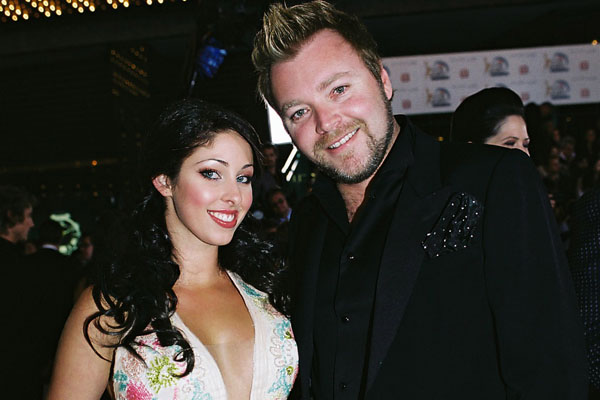 Tamara Jaber
You may remember Jaber from her days on Popstars, which she won with her band Scandal'Us in 2001. Sandilands began dating the 19-year-old not long after the show was filmed.
The pair married on September 26, 2008, and shared a home together in Sydney's Upper North Shore. Less than two years later, on July 12, 2010, it was reported that they had split up. Their divorce was finalised a few years later, by which stage Sandilands was already dating Anthony.
Jaber is now is expecting her first child with her fiancé, personal trainer Billy Kokkinis.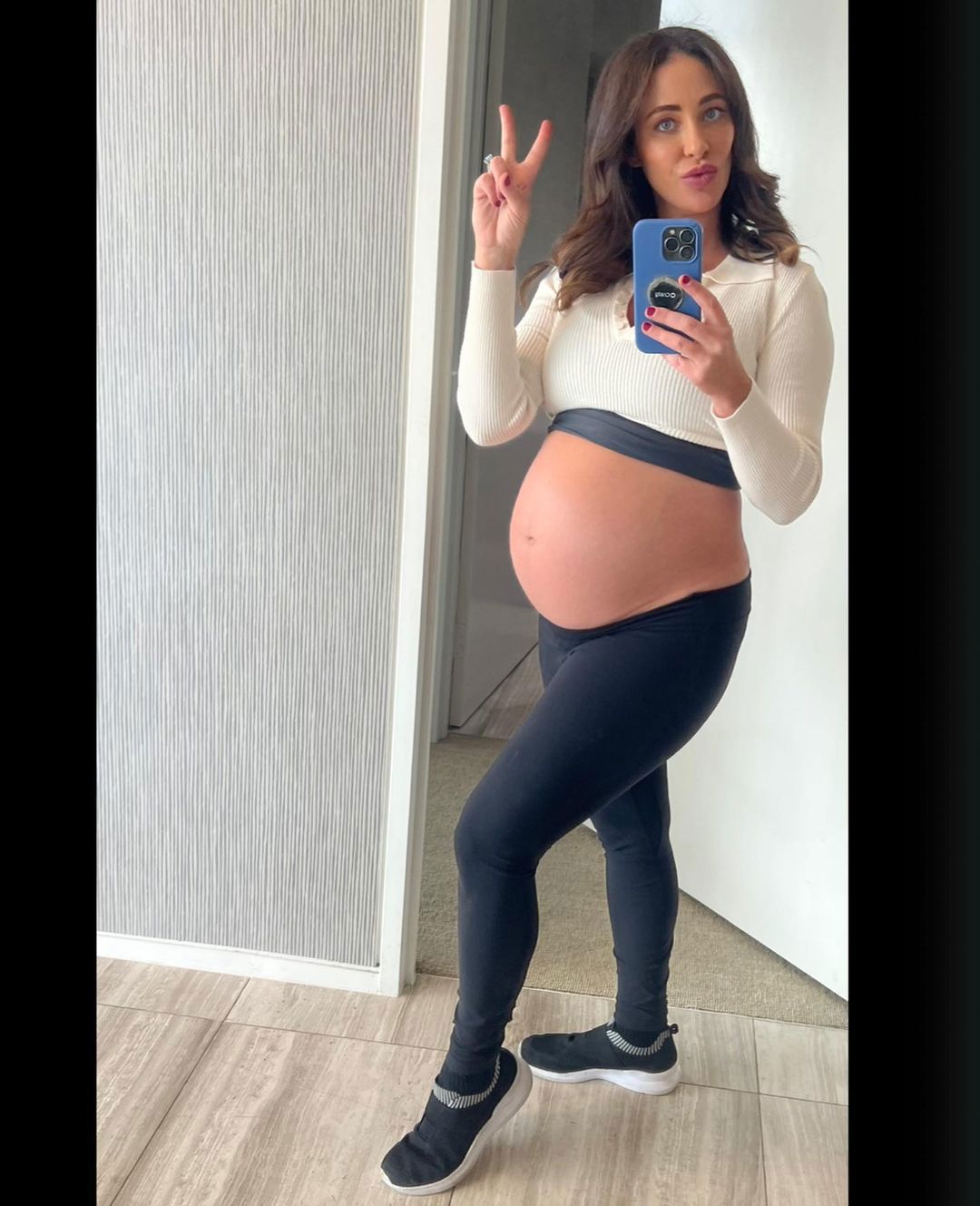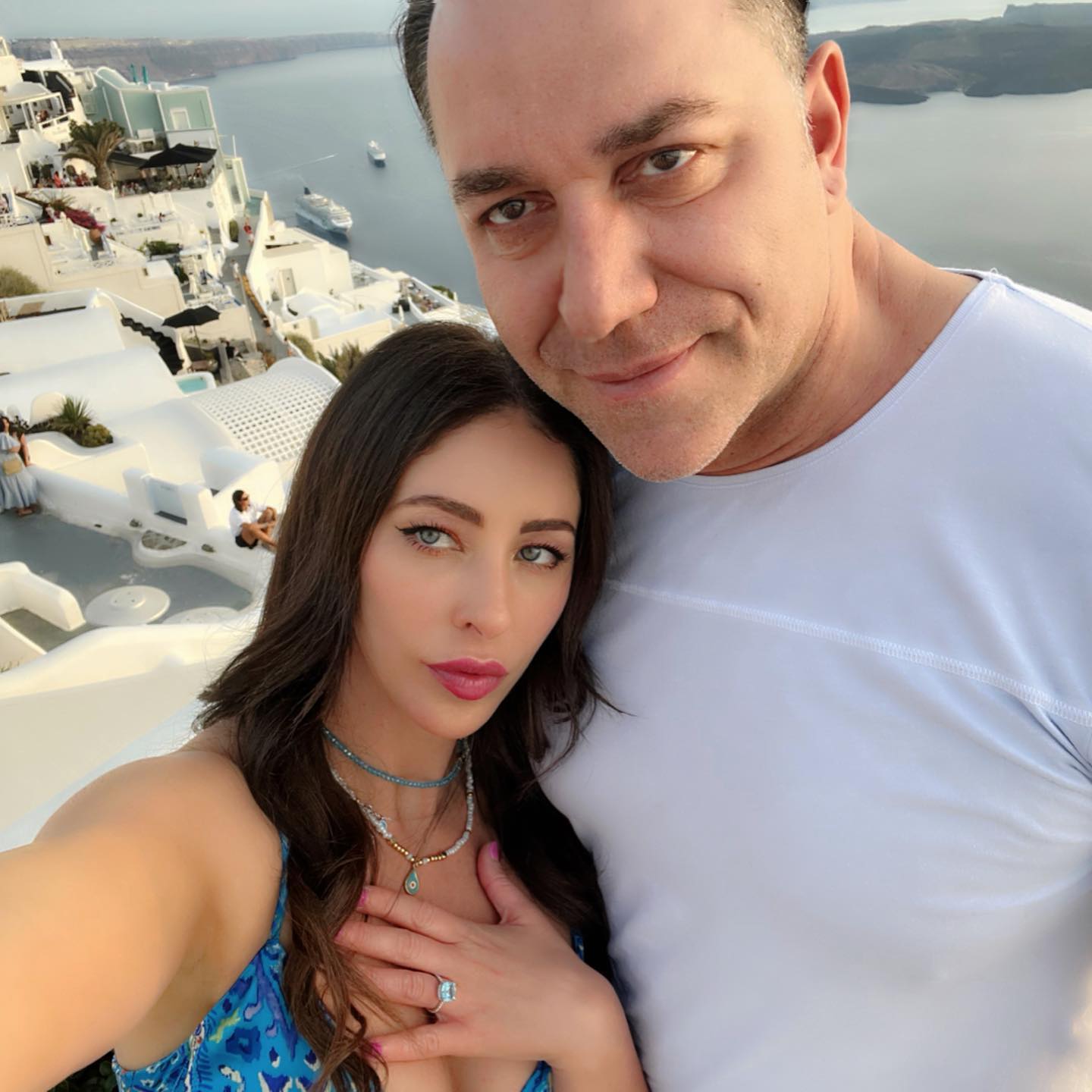 The Australian singer, 40, first announced her pregnancy on Instagram on August 15, 2023, and has been sharing updates on her pregnancy ever since.
Her most recent series of snaps were posted on September 27, alongside a caption hinting at her due date.
"4?More?weeks??????‍?," Jaber wrote alongside photos of her growing baby bump.
Jaber and Kokkinis revealed their engagement in August 2022, with Kokkinis popping the question during a holiday to Kalamata in Greece.
"Yesssssssss a million times," Jaber wrote when announcing the happy news.
It's believed the couple have been together since late 2021.
————————————
Title: Kyle Sandilands' dating history: Everything we know about his past and current relationships
Sourced From: celebrity.nine.com.au/latest/kyle-sandilands-dating-history-everything-we-know-about-past-relationships/208e7a90-f09e-4216-a2ae-c8e04f7480ff
Published Date: Tue, 10 Oct 2023 02:10:00 GMT
Read More
2024 Oscar Predictions — Killers of the Flower Moon Becomes the Best Picture Frontrunner

Predicting the Oscars is not about finding the best — it is about finding the consensus. If you can predict the consensus, you can predict the Oscars. This is especially true now in the era of the preferential ballot, which implements a ranked choice method to count Best Picture. That excludes things like vote splitting […]
———————–
By: Sasha Stone
Title: 2024 Oscar Predictions — Killers of the Flower Moon Becomes the Best Picture Frontrunner
Sourced From: www.awardsdaily.com/2023/12/08/2024-oscar-predictions-killers-of-the-flower-moon-becomes-the-best-picture-frontrunner/
Published Date: Fri, 08 Dec 2023 21:50:50 +0000
Read More
Did you miss our previous article…
https://mansbrand.com/television-publicity-executives-committee-tpec-announces-the-2nd-annual-tpec-awards/
Television Publicity Executives Committee (TPEC) Announces the 2nd Annual TPEC Awards

The Television Publicity Executive Committee (TPEC) announced today that the Second Annual TPEC AWARDS, a television publicity campaign competition, will open on December 11. The announcement was made by Dustin Smith, Founder, SMITHHOUSE and Wendy Zocks, Founder, Wendy Zocks PR, Co-Chairs of TPEC, the professional organization for Entertainment Public Relations executives, founded in 1992, has […]
———————–
By: Clarence Moye
Title: Television Publicity Executives Committee (TPEC) Announces the 2nd Annual TPEC Awards
Sourced From: www.awardsdaily.com/2023/12/08/television-publicity-executives-committee-tpec-announces-the-2nd-annual-tpec-awards/
Published Date: Fri, 08 Dec 2023 21:01:20 +0000
Read More
Did you miss our previous article…
https://mansbrand.com/archie-creative-team-on-exploring-cary-grant-as-father-son-husband-and-actor/
'Archie' Creative Team On Exploring Cary Grant As Father, Son, Husband, and Actor

BritBox's Archie is a deeply personal project for executive producers Dyan Cannon and Jennifer Grant. Cannon, 3-time Academy Award nominee, met and married famed actor Cary Grant in the mid-1960s. Theirs was a tumultuous relationship plagued by their age differences, career trajectories, and Grant's personal demons likely stemming from his troubled childhood. They had one daughter […]
———————–
By: Clarence Moye
Title: 'Archie' Creative Team On Exploring Cary Grant As Father, Son, Husband, and Actor
Sourced From: www.awardsdaily.com/2023/12/07/archie-creative-team-on-exploring-cary-grant-as-father-son-husband-and-actor/
Published Date: Fri, 08 Dec 2023 02:07:18 +0000
Read More
Did you miss our previous article…
https://mansbrand.com/twisted-metal-renewed-for-season-2/