Lindsey Jacobellis had the finish line in sight, again. Long the most dominant athlete in the racing sport of snowboard cross, she had been this way many times at the Olympics.
She had never gotten there first, though, not even back in 2006, when she had the lead to herself yards from the line and lost the gold in one of the best-known Olympics blunders in history.
On Wednesday, on her fifth Olympic try, at the age of 36, she would not let gold slip away again. Jacobellis finally captured her storybook ending while delivering the United States its first gold medal at the Beijing Games.
Hers is a tale of a gold medal, lost and then found, 16 years later.
Jacobellis led the four-woman final from the start, her blonde hair spilling out of her helmet as the riders spent 90 seconds navigating the winding course of banked corners, washing-board rollers and big jumps.
This time, when the finish was in sight, Jacobellis kept her crouch low. As she crossed the line, she beamed a huge smile and put her hands to her heart, as if to hold it in.
"It kind of just seemed like an unbelievable moment," she said afterward. "It didn't seem real at the time."
It is a story of quiet perseverance, though it will be painted as redemption for Jacobellis. She never saw it that way. She never viewed her fall at the 2006 Turin Olympics — when a premature celebration cost her a sure victory — as something to redeem. It was a momentary lapse, a bit of youthful whimsy. It cost her in ways that she will never know. She would like to think now that it helped her, spurred her on.
Back then, Jacobellis was 20, a young star in the making, endorsements waiting, the gold medal in sight. But over her last jump, with no competitors around, she added a bit of flair in the air — a grab of her board. She landed on her heels and fell on her backside, spinning three times in a dust of snow.
Switzerland's Tanja Frieden zipped past before Jacobellis could gather herself and ride to the finish for second place, one of the more unforgettable silver medals in Olympics history.
Explore the Games
Measuring the Medals: Which country is doing best might depend on who's counting — and how.
Nathan Chen's Journey: After his crushing defeat in 2018, the U.S. figure skater is winning by not trying so hard to win.
Olympians and Fear: What scares the most daring Winter Olympians? Three dozen athletes opened up about their fears.
Embracing Mental Health: The echo from Simone Biles's public struggles in Tokyo is being felt by athletes in Beijing.
"The saddest snow angel in the Alps," The New York Times called her that day.
The moment, at its simplest and cruelest, was a hinge in a long saga. As a girl, Jacobellis was known as Lucky Lindsey. As a woman, at least at the Olympics, she was anything but.
At the 2010 Winter Games in Vancouver, British Columbia, Jacobellis swerved off course in a semifinal heat and missed the final. And in 2014, in Sochi, Russia, she was leading a semifinal heat when she stumbled on a set of late-race rollers and missed the final again. In 2018, she returned to the final, another chance to grab a gold medal. She finished fourth.
It gnawed at her more than she allowed on Wednesday, or maybe more than she remembered. In an interview ahead of the 2018 Games, she admitted as much.
Live Updates: Beijing Olympics
A Japanese ski jumper apologizes after her uniform is deemed noncompliant.
Lindsey Jacobellis claims gold, but was it really redemption?
See some of the best photos from the competition in Beijing.
"Wouldn't it just be nice if the media didn't harangue me for something that happened 12 years ago?" she said then. "I'm sure we can go into everyone's past 12 years ago and pick out something that they coulda, shoulda, woulda done. It's just mine was on a world stage that people have a hard time forgetting, or they just think that's the only thing that's happened or that it defined me as an athlete."
By then she had hired a mental coach, to help her perform better under pressure. The U.S. snowboarding team's coach, Peter Foley, said at the time that the quadrennial public disappointments were in Jacobellis's head.
"She's had a bad experience with the Olympics, and in a lot of ways she dreads the Olympics now," Foley said at the time. "It would be nice if she could feel better about it."
Between the Olympics disappointments, Jacobellis spent years winning World Cup trophies, X Games titles and world championships. She became a role model in her sport, revered for her work ethic and her consistency. Outside the sport's bubble, though, the questions about the Olympics kept coming, relentlessly, every four years.
She persistently downplayed their importance. When asked about 2006, she never felt the need to explain. It happened. What could she do?
It was why she smiled through the aftermath of her victory on Wednesday, and waved as she stepped to the top of the podium for the post-race flower ceremony, but never released the unbridled emotion that others might have expected, having been bottled for 16 years.
After spending her adult life downplaying the moment, it would have been incongruent to treat the gold medal as an exorcism. She was not comfortable validating anyone's notion of redemption.
"I never thought of it that way — that was not in my mind," she said. "I wanted to just come here and compete. It would have been a nice sweet thing, but I think if I had tried to spin the thought of redemption then it's kind of taking away focus on what's the task at hand."
But the 2006 spill may have altered her life, she acknowledged, maybe more than a gold medal then or now.
"It really shaped me into the individual that I am and kept me hungry, and really helped me keep fighting in the sport," Jacobellis said. Had she won gold then, she said, "I probably would have quit the sport at that point, because I wasn't really having fun with it."
As the sun fell on her fifth Olympics, Jacobellis let others fill in the emotional gaps. Belle Brockhoff of Australia, a longtime friend and rival, was among the swarms of admirers congratulating her.
"She's like, 'I'm so happy that this happened for you, because I was little when I watched you in 2006,'" Jacobellis said.
Her teammate Stacy Gaskill, 21, said it meant everything to see Jacobellis finally win their sport's biggest prize. As Gaskill talked about her victory, she began to cry.
"I don't think there's any words that can capture that moment," Gaskill said. "For Lindsey to win in her fifth Games and be at the pinnacle of this sport so long and inspire so many young girls like me — she is the face of this sport."
Latest

Medal

Count
 ›

Total

Russian Olympic Committee

2
3
6
11

Norway

4
2
4
10

Austria

2
4
4
10

Germany

5
3
0
8

Canada

1
2
5
8

Sweden

4
1
2
7

Netherlands

3
3
1
7

Italy

2
4
1
7

United States

1
5
1
7

France

1
5
0
6

China

3
2
0
5

Slovenia

2
1
2
5

Japan

1
1
2
4

Switzerland

1
0
3
4

Australia

1
0
1
2

South Korea

1
0
1
2

Hungary

0
0
2
2

Czech Republic

1
0
0
1

New Zealand

1
0
0
1

Slovakia

1
0
0
1

Belarus

0
1
0
1

Finland

0
0
1
1

Poland

0
0
1
1
Taylor Swift's rep responds to reports the singer has the worst private jet carbon emissions
A spokesperson for Taylor Swift has responded to a report that named the singer as the celebrity with the worst private jet CO2 emissions. 
Yesterday, a report released by Yard claimed the American singer was the biggest CO2 polluter of the year so far, having flown in her private jet 170 times since January and totalling 8,294.54 tonnes of CO2.
However, Swift's spokesperson told Buzzfeed News the statistics are inaccurate.
For context, the report claims the average person produces just seven tonnes of carbon emissions per year.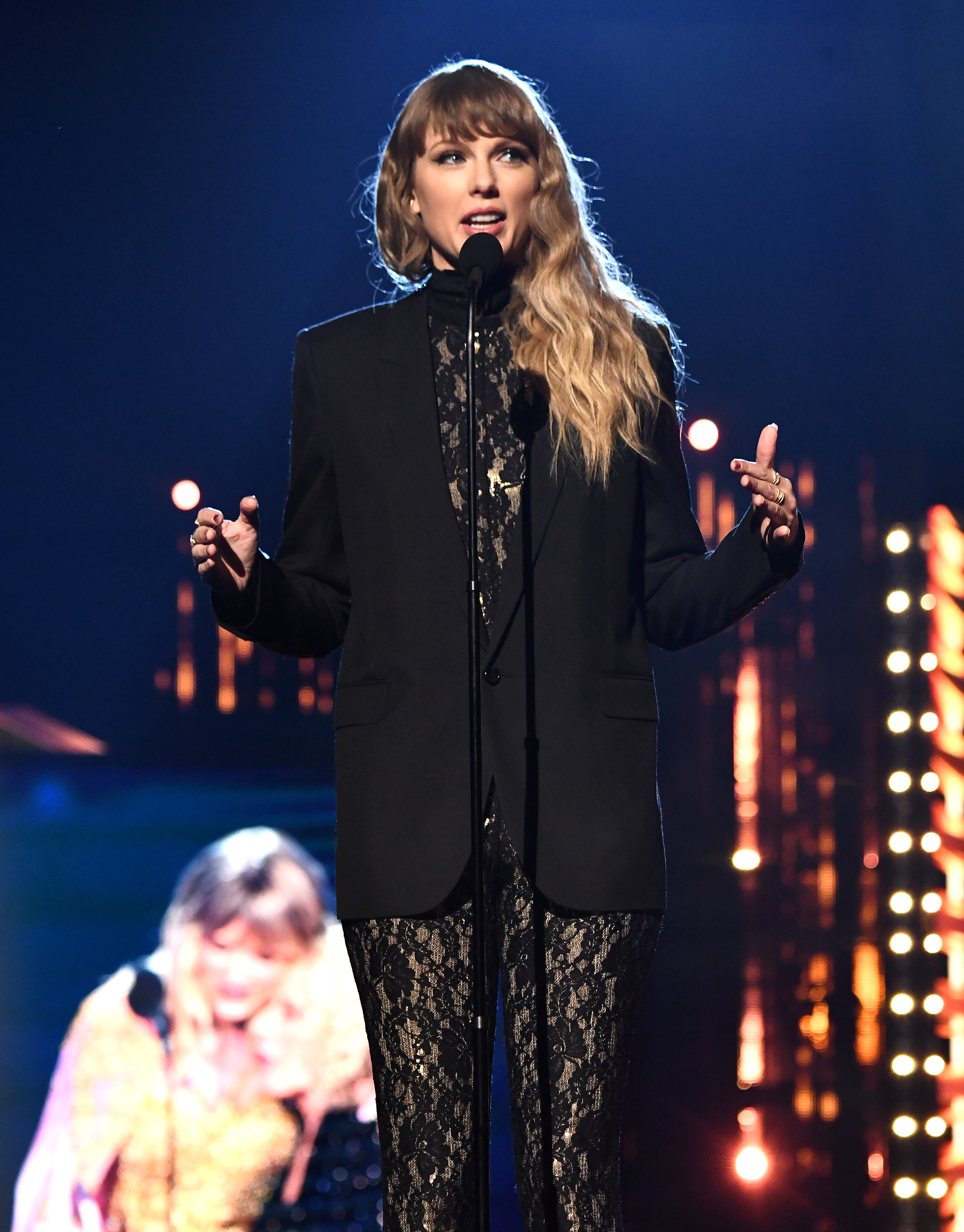 Swift's representative said only some of the 170 flights can be attributed to the singer: "Taylor's jet is loaned out regularly to other individuals. To attribute most or all of these trips to her is blatantly incorrect."
Regardless, it is clear Swift's jet is racking up significant amounts of carbon emissions due to its inefficient use.
According to the Yard report, her average flight time is just 80 minutes, and her jet's shortest recorded flight flew between Missouri and Nashville for just 36 minutes.
Other significant celebrity polluters include boxer and domestic violence perpetrator Floyd Mayweather, whose shortest flight was just 10 minutes long but emitted one ton of carbon; Kim Kardashian, who has emitted 609 times more carbon than the average person; and director Steven Spielberg, who took an 18-minute flight between Rotterdam and Amsterdam – a route which, when taken by train, takes only an hour. 
The subject of celebrity carbon emissions has blown up ever since Kylie Jenner shared an out-of-touch photo of her and partner Travis Scott posing in front of their private jets with the caption, "you wanna take mine or yours?"
In the midst of the backlash, many began diving deeper into Jenner's private jet use by examining the Celebrity Jets Twitter account, which records celebrity private jet trips.
https://twitter.com/CelebJets/status/1547047653690822661?ref_src=twsrc%5Etfw
Many were horrified she was regularly taking flights as short as 12 minutes and reprimanded her for "her absolute disregard for the planet".
Many found it hypocritical that ordinary people were being asked by big companies to reduce their car trips and use paper straws when celebrities are constantly leaving huge carbon footprints with frivolous trips in their private jets.
Despite the wave of criticism, celebrities have continued to take private flights between short distances. 
————————————
Title: Taylor Swift's rep responds to reports the singer has the worst private jet carbon emissions
Sourced From: celebrity.nine.com.au/latest/taylor-swift-private-jet-co2-emissions-highest-celebrity-rep-statement/589119a2-fb57-48bc-9547-73c28db53d21
Published Date: Sun, 31 Jul 2022 03:07:00 GMT
Read More
Did you miss our previous article…
https://www.mansbrand.com/jodie-sweetin-marries-mescal-wasilewski-with-fuller-house-co-stars-in-attendance/
Jodie Sweetin Marries Mescal Wasilewski with 'Fuller House' Co-Stars in Attendance!
Jodie Sweetin is married!
The 40-year-old actress, best known for playing Stephanie Tanner on Full House and Fuller House, married social worker Mescal Wasilewski on Saturday (July 30) at a private home in Malibu, Calif. after five years together.
Click inside to read more…
Jodie and Mescal wed in an intimate backyard ceremony that included her two daughters – Zoie, 14, and Beatrix, 11 – and her Fuller House co-stars including John Stamos, Candace Cameron Bure, and Andrea Barber.
"I know I have the right partner for the rest of whatever life brings me," Jodie shared with People. "And I couldn't be more grateful."
Jodie and Mescal were first introduced through friends in 2017 and dated long-distanced before Mescal moved from New York City to Los Angeles in 2020. They got engaged in January 2022.
This is the fourth marriage for Jodie – she was first married to Shaun Holguin from 2002 to 2006, to Cody Herpin from 2007 until 2010, and to Morty Coyle from 2012 to 2016. She shares Zoie with Cody and Beatrix with Morty.
Congrats to the newlyweds!
————————————
By: Just Jared
Title: Jodie Sweetin Marries Mescal Wasilewski with 'Fuller House' Co-Stars in Attendance!
Sourced From: www.justjared.com/2022/07/31/jodie-sweetin-marries-mescal-wasilewski-with-fuller-house-co-stars-in-attendance/
Published Date: Sun, 31 Jul 2022 04:26:28 +0000
Read More
Did you miss our previous article…
https://www.mansbrand.com/how-to-make-sense-of-a-very-unpredictable-fall-movie-season/
How to Make Sense of a Very Unpredictable Fall Movie Season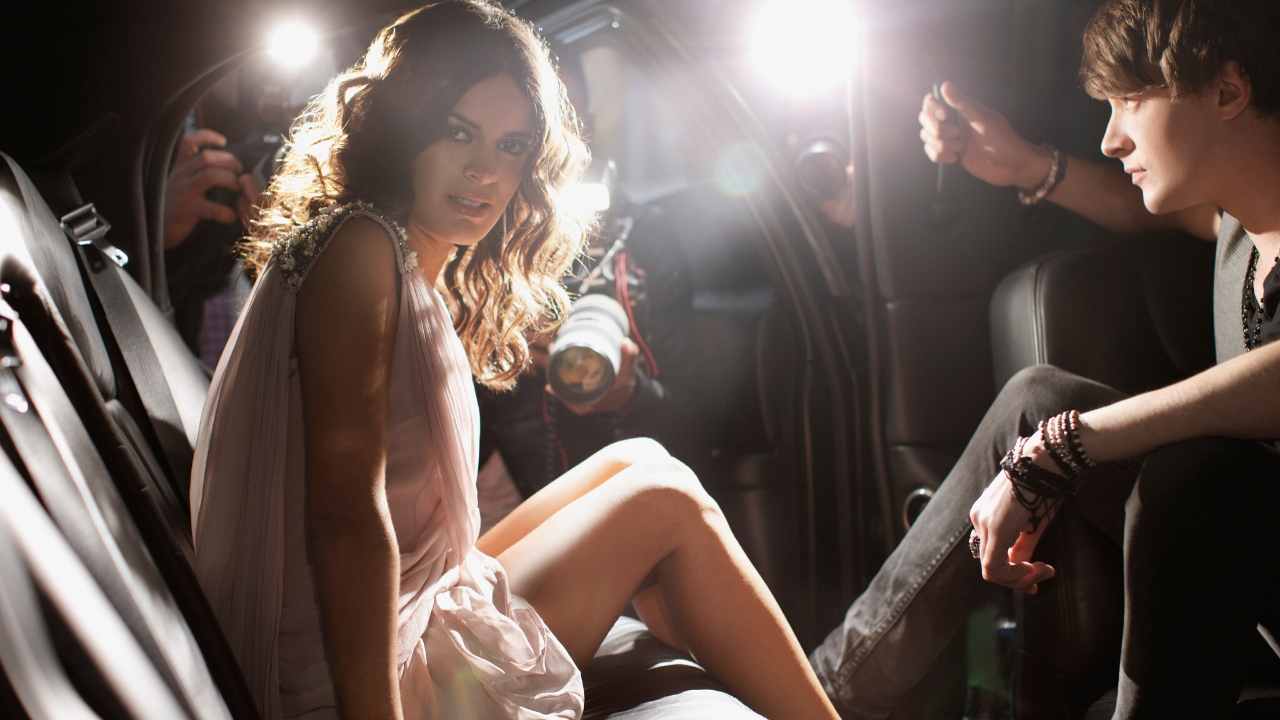 All of a sudden, the fall movie season looks very busy. This week brought two big festival announcements loaded with major films to come: First came Venice, with a lineup that includes everything from Darren Aronofsky's "The Whale" to "Bardo"; it was followed by TIFF, where Steven Spielberg's "The Fabelmans" will premiere alongside Sam Mendes' "Empire of Light" and Sarah Polley's "Women Talking," among many others. Meanwhile, Telluride continues to shroud its selections in secret, but the latest lineups help us get a sense of what to expect there as well.
In this week's episode of Screen Talk, Eric Kohn and Anne Thompson dig through both lineups to get a sense for which films could impact the coming awards season and why it's almost certain to be an unpredictable ride. They also address the return of competitiveness between festivals that seemed to subside earlier in the pandemic, and touch on the recent changes to the Oscar submission rules in France.
Watch the full episode above or listen it below. 

Screen Talk is produced by Azwan Badruzaman and available on Apple Podcasts, Stitcher, and Spotify, and hosted by Megaphone. Browse previous installments here, subscribe here, and be sure to let us know if you'd like to hear the hosts address specific issues in upcoming editions of Screen Talk. 
———————–
By: Anne Thompson
Title: How to Make Sense of a Very Unpredictable Fall Movie Season
Sourced From: www.indiewire.com/video/tiff-venice-2022-analysis-spielberg-screen-talk-391-1234746652/
Published Date: Fri, 29 Jul 2022 20:52:17 +0000
Read More