Weddings Should Be Fun For All –
That time of year is fast approaching when suddenly it will feel like the whole world has gone wedding crazy, as social media explodes with pictures of freshly engaged couples and the world looks on as they plan their dream wedding with much anticipation.
How to tie a Windsor tie knot – Step by Step
The world of wedding planning has grown exponentially over the past few years with the arrival of services such as Pinterest and the entire wedding blog industry, which dedicates so much space to advising brides on everything from the wedding dress, to the rings, to the wedding invitations, down to the tiny details on the reception tables.
But is all of this fun for women? Surely not! After all, it takes two to set the wheels for a wedding in motion. While so much of the wedding industry is designed around grabbing the attention of the bride and is in competition for her wedding dollar, there are many areas of the wedding planning and preparation which require thoughtful and committed decisions from the groom. Marriage only works with great communication and strong partnership, and planning a wedding together is an ideal training ground for making sure the relationship has what it needs to go the distance.
There's so much to be done for a wedding and so many choices to be made… let's take a look at them!
The Dress
Ok, men, we'll be honest. While your suits are classy and there's definitely some pressure on you to look great for the big day, nothing comes close when it comes to the importance of picking the right wedding dress. For some women, this is a shopping excursion they may have been dreaming about since they were a little girl, and they might already have a clear idea of exactly the kind of look and style they're aiming for.
For others, shopping for a wedding dress is a daunting process. There's a huge range of styles to choose from, taking into account shape, cut, colors, fabric, and silhouette.
A great way to begin is by taking a look online at the current wedding dress trends and saving pictures that stand out to you as dresses you'd like to try on. This will help you to begin to narrow down the styles that immediately catch your eye and the kinds of dresses you'd never wear down the aisle in a million years. Once you've spent some time researching like this, it's time to begin shopping.
Book an appointment with the wedding dress specialists in your area (the boutique stores require appointments so you have enough time and space to examine their dresses without being too crowded). By booking an appointment early in the morning, it's likely to be less crowded, and the bridal store staff will be fresh and energetic when it comes to helping you try on their
——————-
By: Gentleman Joe
Title: Make Your Wedding Exciting for the Bride and the Groom…
Sourced From: gentlemanjoe.com/blogs/mens-fashion-news/how-to-make-your-wedding-exciting-for-the-bride-and-the-groom-in-2017
Published Date: Tue, 07 Mar 2017 03:12:00 +0000
Did you miss our previous article…
https://www.mansbrand.com/non-generic-gift-ideas-for-all-of-the-men-on-your-holiday-shopping-list/
Sean O'Pry channels Venus for Madame Figaro, China
Sean O'Pry is back in the spotlight with a new editorial after strolling the streets of New York for Schön! China. This time, the American model is Madame Figaro China's ethereal wonder. In the story "Venus," Sean evokes the essence of the goddess of love, beauty, desire, sex, fertility, wealth, and victory. Shxpir creates a modern interpretation of the goddess… [Read More]
——————-
By: Fashionisto
Title: Sean O'Pry Channels Venus for Madame Figaro China
Sourced From: www.thefashionisto.com/editorial/sean-opry-2022-madame-figaro-china/
Published Date: Sun, 31 Jul 2022 09:40:40 +0000
Did you miss our previous article…
https://www.mansbrand.com/killing-sunset-geron-mackinley-at-esquire-korea/
Killing Sunset: Geron MacKinley at Esquire Korea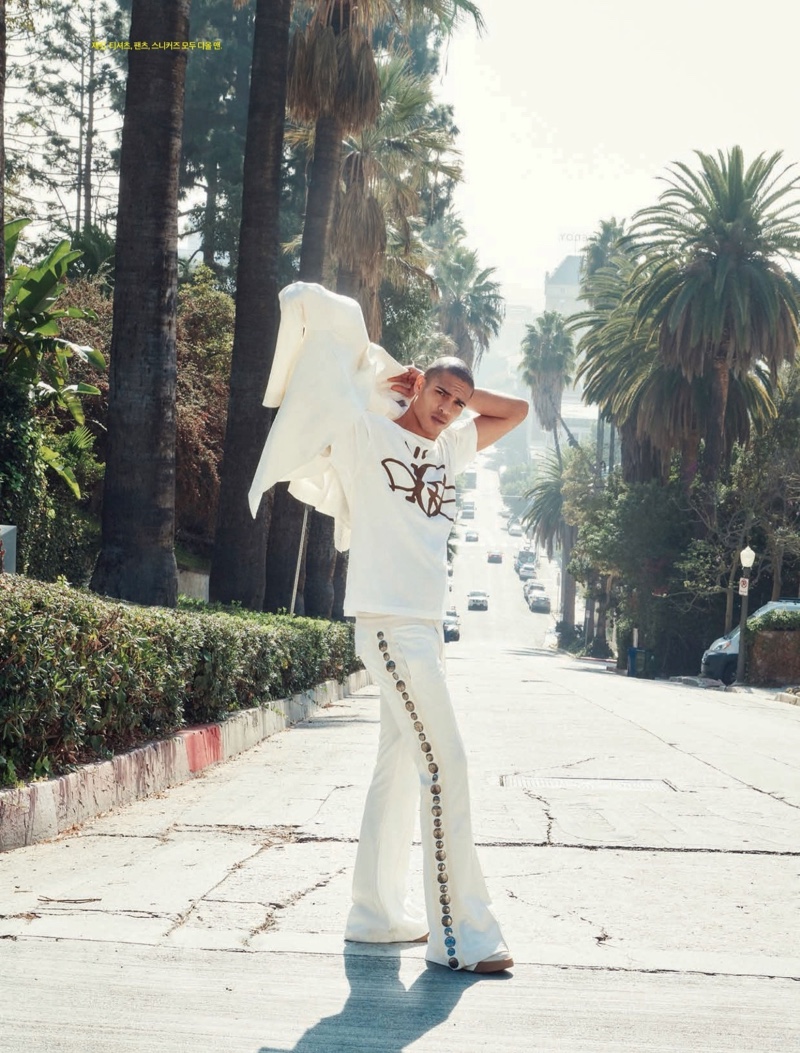 Geron McKinley goes Hollywood for the pages of Esquire Korea. The top model appears in the magazine's July 2022 issue with a story entitled "Killing Sunset." As Geron strolls the famous streets of Los Angeles in eye-catching outfits, flamboyant designer styles steal the show. Photography duo Sofia Sanchez & Mauro Mongiello capture Geron McKinley as he visits the Hollywood… [Read More]
——————-
By: Fashionisto
Title: Killing Sunset: Geron McKinley for Esquire Korea
Sourced From: www.thefashionisto.com/editorial/geron-mckinley-2022-esquire-korea/
Published Date: Fri, 29 Jul 2022 02:01:11 +0000
Did you miss our previous article…
https://www.mansbrand.com/julian-schneyder-relaxes-with-man-about-town/
Julian Schneyder Relaxes with Man About Town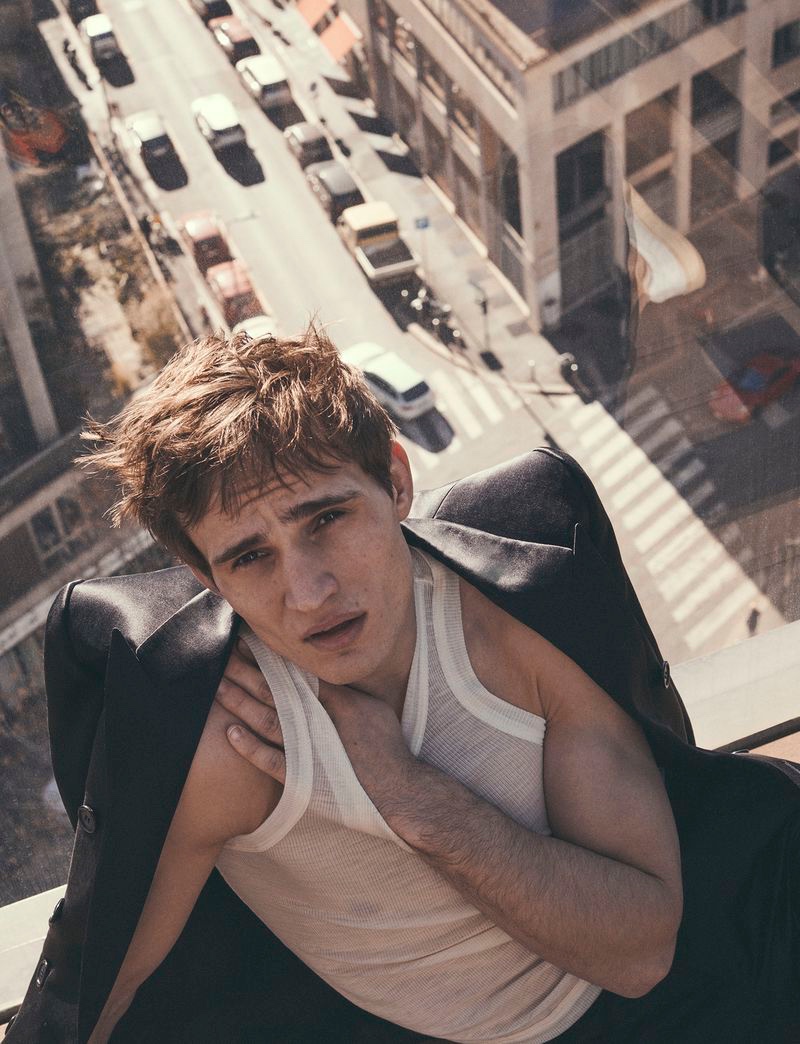 As Julian Schneyder recuperates from an injury, he heads to Milan for a fashion-focused staycation. The Austrian model makes a splash in a story for Man About Town. Julian has a varied wardrobe that can be dressed up for a night on the town or lounging around the house. Stefano Galuzzi links up with Julian Schneyder for Man About Town…. [Read More]
——————-
By: Fashionisto
Title: Julian Schneyder Takes It Easy with Man About Town
Sourced From: www.thefashionisto.com/editorial/julian-schneyder-2022-man-about-town/
Published Date: Fri, 29 Jul 2022 00:29:37 +0000
Did you miss our previous article…
https://www.mansbrand.com/erik-van-gils-travels-in-style-with-matchesfashion/