LOS ANGELES — The basketball game was postponed in the morning, meaning Joe Davis would not be on the air in the afternoon. This was in January in Ann Arbor, Mich., not far from his childhood home, but Davis kept his evening flight and headed early to the airport. If he could not call a game, why pass up a free day to study?
In two months, Davis would get the job of his dreams: the lead play-by-play voice for baseball on Fox, replacing Joe Buck, who left for ESPN. Buck has called the last 20 All-Star Games, but on Tuesday at Dodger Stadium, Davis gets the assignment. He'll be the lead voice for the World Series, too.
Davis, 34, has never been to an All-Star Game and has never worked the World Series. But it is safe to assume that nobody, at any age, has prepared more diligently for the chance. That afternoon at the airport lounge in Detroit, Davis watched four baseball broadcasts on his iPad — regular season and World Series, Buck and Vin Scully and Al Michaels.
He took notes, longhand on lined paper, as if he were still a student at Beloit College in Wisconsin preparing for a test:
"Never oversells — good to remember."
"He was masterful, but he was masterful in ordinary ways, ways that I know how to execute: preparation, energy, curiosity, command."
"Botched it! In Game 7! Great reminder not to be too hard on myself on mistakes."
Davis has not made many on his path to filling the chairs of industry titans. He has been the full-time television voice of the Dodgers since Scully retired after the 2016 season, his 67th with the team. Now he takes over at Fox for Buck, who called the World Series 24 times, more than twice as many as any other television play-by-play man.
"I don't think there will ever be another scenario where you replace someone like Vin Scully, and then you replace someone like Joe Buck," said the Hall of Fame pitcher John Smoltz, Fox's lead baseball analyst. "So that's not going to bother or scare him."
Buck prepared for a broadcasting job all his life, tagging along at work with his father, Jack Buck, the Hall of Fame voice of the St. Louis Cardinals. Davis is the son of a high school football coach and, naturally, played quarterback through college. But he knew by eight years old that his future would be in the booth.
That was in 1996, when Gary Thorne enthralled Davis with a commanding voice that seemed to elevate the majesty of the Stanley Cup finals on ESPN. It was also Buck's first year calling the World Series, and Davis can readily recite some of his memorable calls through the years.
"It's just amazing, the little wrinkles he's always ready for, and it never feels scripted from him," Davis said of Buck. "When the moment happens, he captions it and captures it and gets out of the way."
3 Announcers, 3 Dodgers Walk-Offs
3 Announcers, 3 Dodgers Walk-Offs
Joe Davis joined the Dodgers' broadcast team in 2015 and took over the lead job in 2017 after Vin Scully retired.
The best broadcasters make their mark with both words and silence; Scully said nothing for more than three minutes after Ray Knight rumbled home on Bill Buckner's error to end Game 6 of the 1986 World Series. When the Fox Sports executive Brad Zager first heard Davis's work, about a decade ago, he noticed Davis's nuanced understanding of the craft.
"There were two things: the actual tone of his voice, the cadence and all that, but also I was caught off guard by a young broadcaster who actually wasn't over-talking," Zager said. "He wasn't being over-descriptive. With the college basketball reel I was watching, he was laying out on a big 3-pointer and letting the crowd be part of the broadcast. That's stuff you usually teach to people as they grow in this business and do bigger events — let the moment breathe, don't try to be the star — and he had it naturally. He was a student of the game."
If Davis sounded like a natural, those studies had a lot to do with it. By knowing precisely what he wanted to be at a young age, he could plan a route to get there. Recruited for football by schools like Harvard, Brown and Amherst College, he chose Beloit largely for the broadcasting reps; after the fall season, he was free to do all the play-by-play he wanted, right away, for the basketball and baseball teams.
In the classroom, Davis took an independent-study course on voice with a theater instructor. In the dorm, he applied the lessons.
"We'd go out on a Friday night, have a good time, a couple of beers, and there was Joe up in his room, watching baseball on YouTube, recording himself calling the game," said Rick Krajewski, a college friend who now works in the booth with Davis. "We'd be like, 'Hey, Joe, come on, let's do something fun.' And it was: 'Nope, sorry guys, gotta do this.'"
Before his senior year, Davis landed a summer job at the microphone of the independent Schaumburg Flyers in Illinois. After graduating in 2010, he worked three seasons as the voice of the Montgomery Biscuits, the Class AA affiliate of the Tampa Bay Rays. After games, he would listen to his broadcasts and transcribe some parts; studying his words made him more concise.
By then, Davis had a network of colleagues to advise him — if only they could think of something to say. Joe Block, now a broadcaster for the Pittsburgh Pirates, was working in the minors and running a website for job postings when he first heard Davis's work. The kid was a can't-miss prospect.
"It was ridiculous, just so polished and so good," Block said. "The résumé said he was 19 years old, and we were astonished. We got in touch and I said, 'I've got nothing for you, please remember me,' something like that."
Davis moved to ESPN in 2012 and to Fox two years later, adding a role with the Dodgers in 2015 and developing a rapport with the former pitcher Orel Hershiser, his regular partner on their telecasts. Along the way, Davis met Buck, who offered perspective on their profession: "If you get hit by a bus on your way to the stadium, they're not going to hold a moment of silence for you." Take the job seriously, in other words, but don't carry yourself that way.
"You've done all that work and your chest is puffed up and you've got your best suit on and your best tie knot — and nobody cares," Buck said. "They're there to watch the game. So be able to laugh at yourself, be willing to not try to cram 30 pounds of stuff into a 10-pound bag. You have to be your own best editor and your own harshest editor."
Calling the All-Star Game, Buck said, was always his most challenging night of the year. Frequent substitutions are tricky enough, but now players wear All-Star uniforms instead of their team's colors, removing a big visual clue. The pacing of the game is also quicker than usual, with hitters more eager to swing than to work the count. That leaves less time to fit individual narratives into the broadcast.
Davis likes weaving in stories, partly because Scully did it so well and he knew his Dodger audience would expect it, but also because it just makes for good television. Davis read books last winter on story structure, sharpening his delivery of the copious notes and nuggets he sorts into files on his phone and tablet.
"I'm interested to kind of see how it feels telling some of these stories in the World Series and in these huge games because you never want to get in the way of the next pitch," Davis said. "Every next pitch can be the pitch."
Davis, who is married with three young children, leans on Krajewski for statistics, mainly to spot trends and give context to the data. On a recent telecast in Cincinnati, Davis pointed out that the Reds' Donovan Solano goes by "Donnie Barrels" because he hits line drives at a very high rate. No need to cite the specific figure and compare it to the norm.
"I have never given a barrel percentage," Davis said. "I don't want to turn it into math class."
On Tuesday, before he inks the first box in the All-Star score book Buck passed down to him, Davis will introduce each of the players over the public-address system at Dodger Stadium. That will make Davis the master of ceremonies, of sorts, for baseball's summer showcase and affirm his rise to the heady position Zager gave him four months ago.
"I'm here," Zager said then, "to offer you a chance to be the voice of baseball."
———————–
By: Tyler Kepner
Title: Meet the New Voice of Baseball
Sourced From: www.nytimes.com/2022/07/17/sports/baseball/joe-davis-all-star.html
Published Date: Sun, 17 Jul 2022 09:00:16 +0000
Read More
Taylor Swift's rep responds to reports the singer has the worst private jet carbon emissions
A spokesperson for Taylor Swift has responded to a report that named the singer as the celebrity with the worst private jet CO2 emissions. 
Yesterday, a report released by Yard claimed the American singer was the biggest CO2 polluter of the year so far, having flown in her private jet 170 times since January and totalling 8,294.54 tonnes of CO2.
However, Swift's spokesperson told Buzzfeed News the statistics are inaccurate.
For context, the report claims the average person produces just seven tonnes of carbon emissions per year.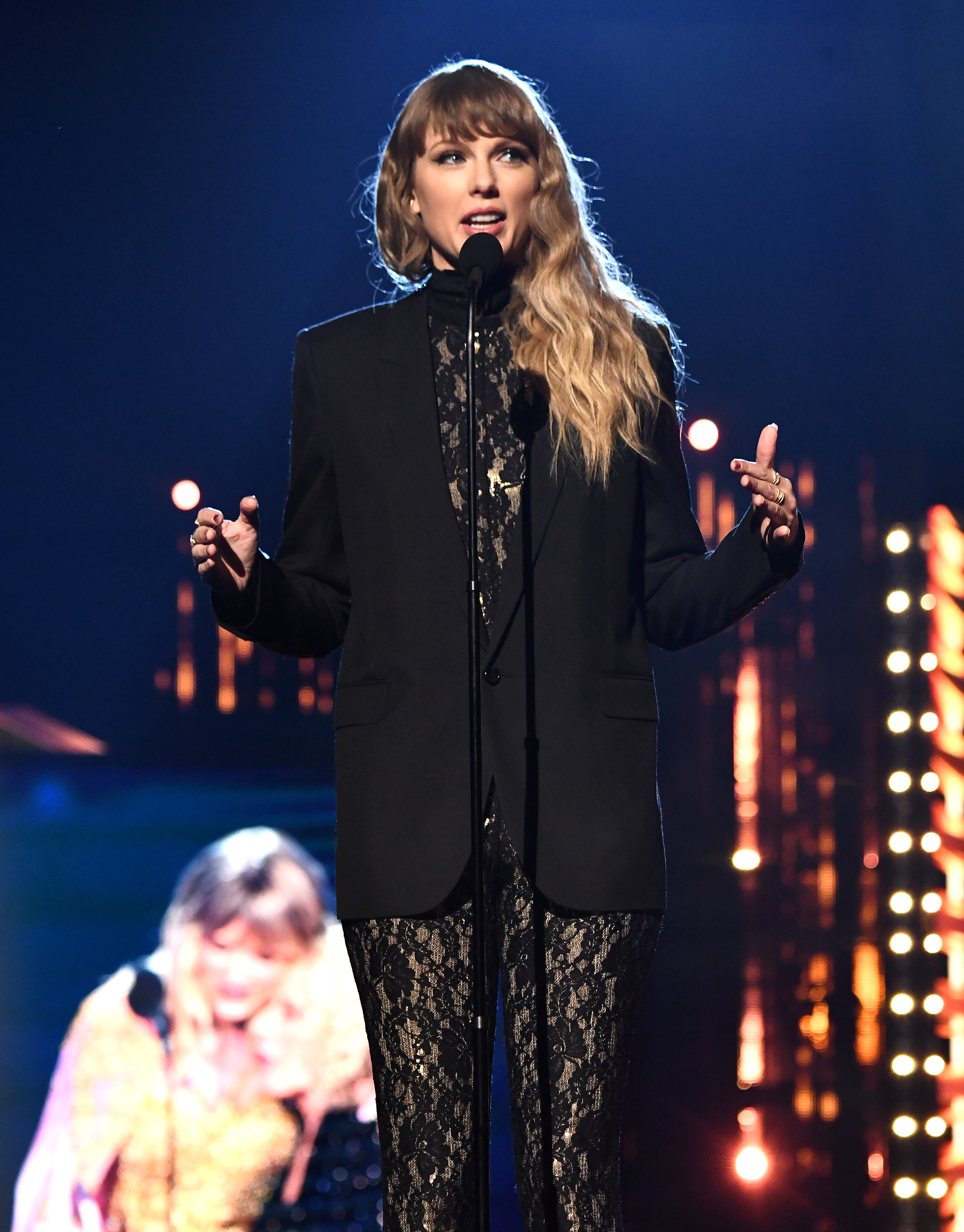 Swift's representative said only some of the 170 flights can be attributed to the singer: "Taylor's jet is loaned out regularly to other individuals. To attribute most or all of these trips to her is blatantly incorrect."
Regardless, it is clear Swift's jet is racking up significant amounts of carbon emissions due to its inefficient use.
According to the Yard report, her average flight time is just 80 minutes, and her jet's shortest recorded flight flew between Missouri and Nashville for just 36 minutes.
Other significant celebrity polluters include boxer and domestic violence perpetrator Floyd Mayweather, whose shortest flight was just 10 minutes long but emitted one ton of carbon; Kim Kardashian, who has emitted 609 times more carbon than the average person; and director Steven Spielberg, who took an 18-minute flight between Rotterdam and Amsterdam – a route which, when taken by train, takes only an hour. 
The subject of celebrity carbon emissions has blown up ever since Kylie Jenner shared an out-of-touch photo of her and partner Travis Scott posing in front of their private jets with the caption, "you wanna take mine or yours?"
In the midst of the backlash, many began diving deeper into Jenner's private jet use by examining the Celebrity Jets Twitter account, which records celebrity private jet trips.
https://twitter.com/CelebJets/status/1547047653690822661?ref_src=twsrc%5Etfw
Many were horrified she was regularly taking flights as short as 12 minutes and reprimanded her for "her absolute disregard for the planet".
Many found it hypocritical that ordinary people were being asked by big companies to reduce their car trips and use paper straws when celebrities are constantly leaving huge carbon footprints with frivolous trips in their private jets.
Despite the wave of criticism, celebrities have continued to take private flights between short distances. 
————————————
Title: Taylor Swift's rep responds to reports the singer has the worst private jet carbon emissions
Sourced From: celebrity.nine.com.au/latest/taylor-swift-private-jet-co2-emissions-highest-celebrity-rep-statement/589119a2-fb57-48bc-9547-73c28db53d21
Published Date: Sun, 31 Jul 2022 03:07:00 GMT
Read More
Did you miss our previous article…
https://www.mansbrand.com/jodie-sweetin-marries-mescal-wasilewski-with-fuller-house-co-stars-in-attendance/
Jodie Sweetin Marries Mescal Wasilewski with 'Fuller House' Co-Stars in Attendance!
Jodie Sweetin is married!
The 40-year-old actress, best known for playing Stephanie Tanner on Full House and Fuller House, married social worker Mescal Wasilewski on Saturday (July 30) at a private home in Malibu, Calif. after five years together.
Click inside to read more…
Jodie and Mescal wed in an intimate backyard ceremony that included her two daughters – Zoie, 14, and Beatrix, 11 – and her Fuller House co-stars including John Stamos, Candace Cameron Bure, and Andrea Barber.
"I know I have the right partner for the rest of whatever life brings me," Jodie shared with People. "And I couldn't be more grateful."
Jodie and Mescal were first introduced through friends in 2017 and dated long-distanced before Mescal moved from New York City to Los Angeles in 2020. They got engaged in January 2022.
This is the fourth marriage for Jodie – she was first married to Shaun Holguin from 2002 to 2006, to Cody Herpin from 2007 until 2010, and to Morty Coyle from 2012 to 2016. She shares Zoie with Cody and Beatrix with Morty.
Congrats to the newlyweds!
————————————
By: Just Jared
Title: Jodie Sweetin Marries Mescal Wasilewski with 'Fuller House' Co-Stars in Attendance!
Sourced From: www.justjared.com/2022/07/31/jodie-sweetin-marries-mescal-wasilewski-with-fuller-house-co-stars-in-attendance/
Published Date: Sun, 31 Jul 2022 04:26:28 +0000
Read More
Did you miss our previous article…
https://www.mansbrand.com/how-to-make-sense-of-a-very-unpredictable-fall-movie-season/
How to Make Sense of a Very Unpredictable Fall Movie Season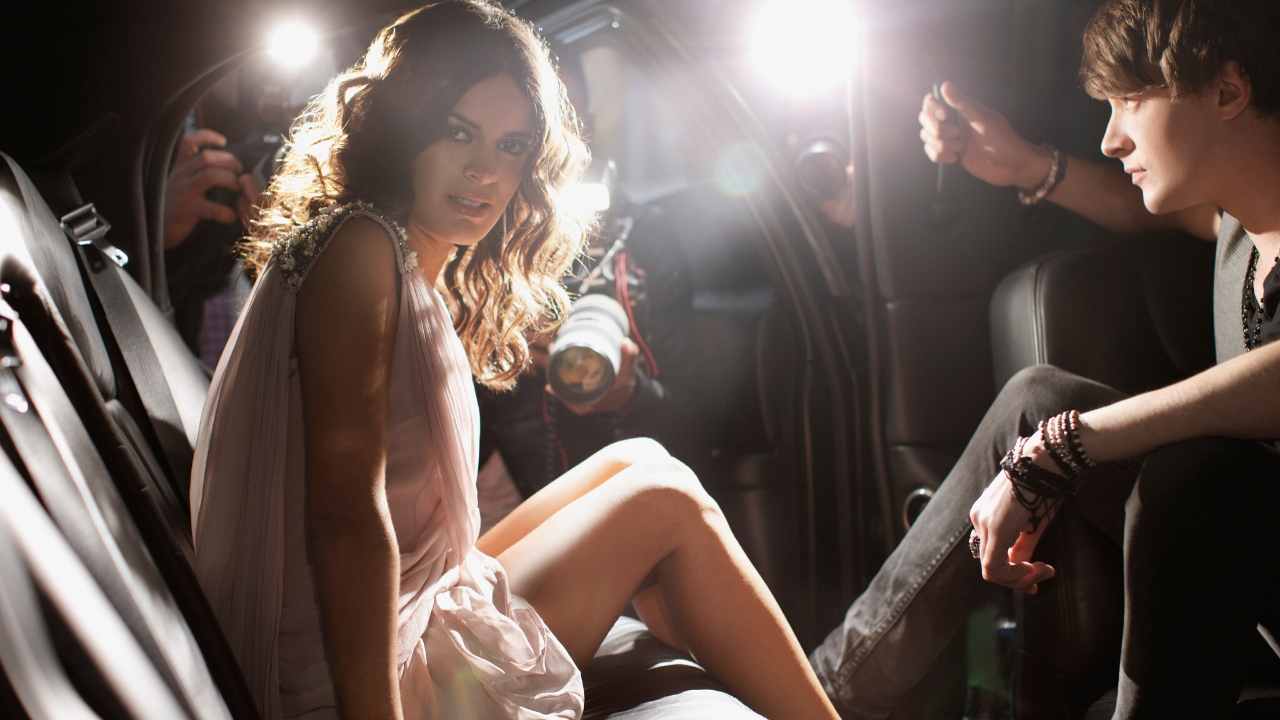 All of a sudden, the fall movie season looks very busy. This week brought two big festival announcements loaded with major films to come: First came Venice, with a lineup that includes everything from Darren Aronofsky's "The Whale" to "Bardo"; it was followed by TIFF, where Steven Spielberg's "The Fabelmans" will premiere alongside Sam Mendes' "Empire of Light" and Sarah Polley's "Women Talking," among many others. Meanwhile, Telluride continues to shroud its selections in secret, but the latest lineups help us get a sense of what to expect there as well.
In this week's episode of Screen Talk, Eric Kohn and Anne Thompson dig through both lineups to get a sense for which films could impact the coming awards season and why it's almost certain to be an unpredictable ride. They also address the return of competitiveness between festivals that seemed to subside earlier in the pandemic, and touch on the recent changes to the Oscar submission rules in France.
Watch the full episode above or listen it below. 

Screen Talk is produced by Azwan Badruzaman and available on Apple Podcasts, Stitcher, and Spotify, and hosted by Megaphone. Browse previous installments here, subscribe here, and be sure to let us know if you'd like to hear the hosts address specific issues in upcoming editions of Screen Talk. 
———————–
By: Anne Thompson
Title: How to Make Sense of a Very Unpredictable Fall Movie Season
Sourced From: www.indiewire.com/video/tiff-venice-2022-analysis-spielberg-screen-talk-391-1234746652/
Published Date: Fri, 29 Jul 2022 20:52:17 +0000
Read More