Men's Festival Fashion Trends 2022 – A Definitive Guide on what to wear to a music festival for guys
The long-awaited, proper return of summer festival season is building like the far-off speakers– and when you finally get back to your favorite one, you'll hopefully be rocking some of the best men's fashion festival trends of 2022. 
We got a sneak peek of the top 2022 festival fashion trends for men within the sunny confines of Coachella this past April, but with each weekend, more festivals return—with more chances to go bigger, better and bolder with your menswear looks. 
Sure, some festivals returned last fall, but summer is the best time to show off expressive fashion trends aplenty—styles that have made their way from the runway to your wardrobe, no less. To upgrade you to headliner-worthy status, check out our picks for the best 2022 festival men's fashion trends, from statement shades to workwear and more. 
Mesh Tops 
Mesh tops take staying cool to the max at summer festivals, and they also add some runway-ready flair to more subtle looks (the mesh top will undoubtedly be the most eye-catching part of your ensemble). Team yours with black canvas shorts and black skate sneakers to let the top do the breezy talking. 

Source: Instagram



Source: Instagram
Zara Textured Knit Mesh Top

Image: Courtesy of Zara.
Zara Textured Knit Mesh Top $39Buy NowZara's textured knit mesh top is like a trendier, cooler version of the tank top. 
Statement Shades
Statement shades have never really gone away, but this year's crop are even more bold and visually intriguing than you might have expected. Anyone looks great in aviator sunglasses, but when those shades are amped up to the max with colorful lenses? You'll stand out in a festival crowd with ease. 

Source: Instagram
Ray-Ban Standard Icons Polarized Aviators

Image: Courtesy of Nordstrom.
Ray-Ban Standard Icons Polarized… $213Buy NowSay good-bye to your classic Aviators and take color to the next level with this fresh pair. 
Workwear
You might associate workwear with the cold climes of fall and winter, but there's a way to make it work for you at a summer festival, too. Nod to both the past and the present with a graphic tee that shows you're in the know. Plus, a tee keeps you cooler than a canvas jacket when the mercury climbs. 

Source: Instagram
Carhartt Work In Progress Organic Cotton Graphic Tee
Read More
——————-
By: Beau Hayhoe
Title: Men's Festival Fashion Trends 2022: A Definitive Guide on What to Wear to a Music Festival For Guys
Sourced From: stylecaster.com/mens-festival-fashion/
Published Date: Tue, 31 May 2022 16:05:42 +0000
Did you miss our previous article…
https://www.mansbrand.com/gmaro-holden-lowerdons-blue-red-style/
Sean O'Pry channels Venus for Madame Figaro, China
Sean O'Pry is back in the spotlight with a new editorial after strolling the streets of New York for Schön! China. This time, the American model is Madame Figaro China's ethereal wonder. In the story "Venus," Sean evokes the essence of the goddess of love, beauty, desire, sex, fertility, wealth, and victory. Shxpir creates a modern interpretation of the goddess… [Read More]
——————-
By: Fashionisto
Title: Sean O'Pry Channels Venus for Madame Figaro China
Sourced From: www.thefashionisto.com/editorial/sean-opry-2022-madame-figaro-china/
Published Date: Sun, 31 Jul 2022 09:40:40 +0000
Did you miss our previous article…
https://www.mansbrand.com/killing-sunset-geron-mackinley-at-esquire-korea/
Killing Sunset: Geron MacKinley at Esquire Korea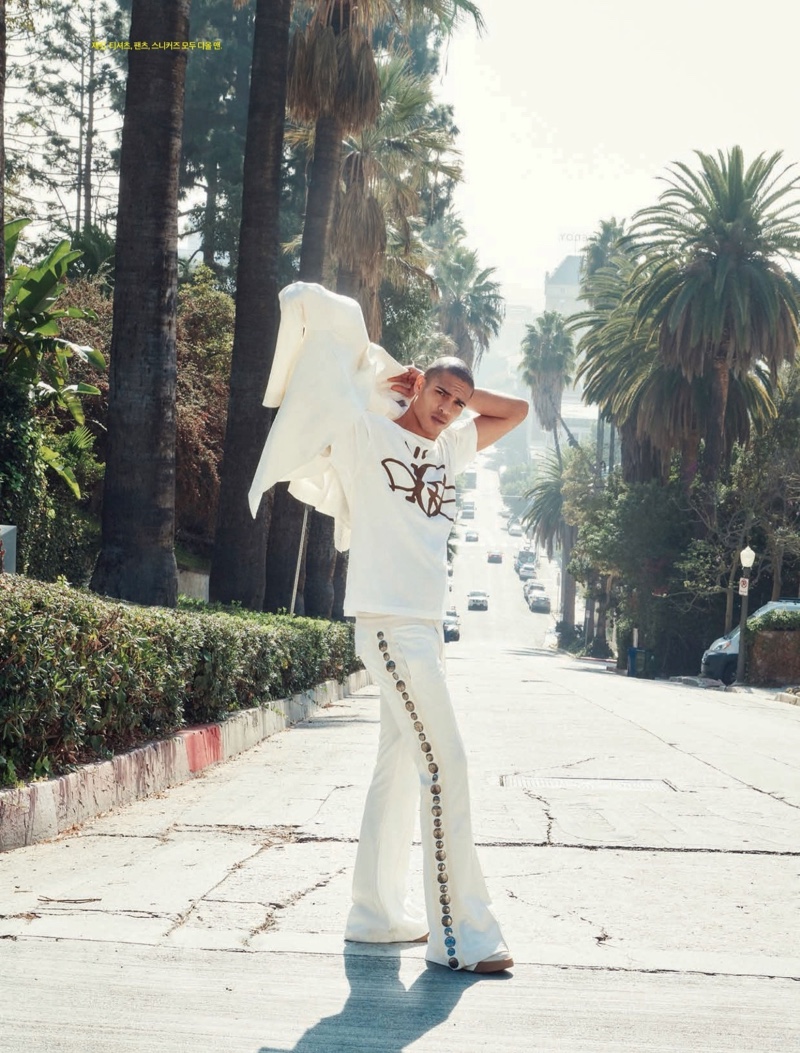 Geron McKinley goes Hollywood for the pages of Esquire Korea. The top model appears in the magazine's July 2022 issue with a story entitled "Killing Sunset." As Geron strolls the famous streets of Los Angeles in eye-catching outfits, flamboyant designer styles steal the show. Photography duo Sofia Sanchez & Mauro Mongiello capture Geron McKinley as he visits the Hollywood… [Read More]
——————-
By: Fashionisto
Title: Killing Sunset: Geron McKinley for Esquire Korea
Sourced From: www.thefashionisto.com/editorial/geron-mckinley-2022-esquire-korea/
Published Date: Fri, 29 Jul 2022 02:01:11 +0000
Did you miss our previous article…
https://www.mansbrand.com/julian-schneyder-relaxes-with-man-about-town/
Julian Schneyder Relaxes with Man About Town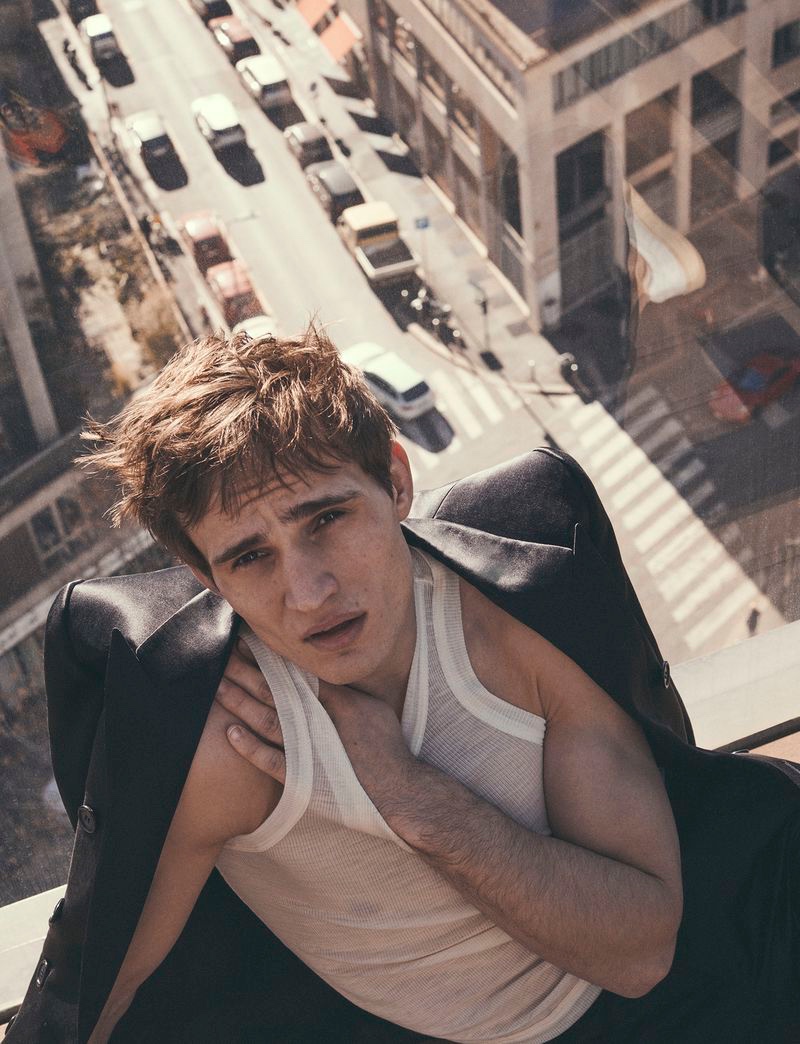 As Julian Schneyder recuperates from an injury, he heads to Milan for a fashion-focused staycation. The Austrian model makes a splash in a story for Man About Town. Julian has a varied wardrobe that can be dressed up for a night on the town or lounging around the house. Stefano Galuzzi links up with Julian Schneyder for Man About Town…. [Read More]
——————-
By: Fashionisto
Title: Julian Schneyder Takes It Easy with Man About Town
Sourced From: www.thefashionisto.com/editorial/julian-schneyder-2022-man-about-town/
Published Date: Fri, 29 Jul 2022 00:29:37 +0000
Did you miss our previous article…
https://www.mansbrand.com/erik-van-gils-travels-in-style-with-matchesfashion/