YANQING, China — Ever since Mikaela Shiffrin burst onto the international skiing scene a decade ago as a teenage phenom, her extraordinary balance has separated her from nearly all of her competitors.
As she whizzed around gates, winning some races by nearly three seconds and capturing two Olympic gold medals, Shiffrin always appeared perfectly settled on the steep, icy slopes where the best skiers in the world battle both one another and the mountain. She made a reckless and dangerous sport look like ballet. Even when she did not win, it was rarely because she had gotten so out of sorts that she skied off course and failed to cross the finish line.
For now, at the worst possible moment and for the second time in three days, that preternatural balance has disappeared. Shiffrin could not even pass through the first section of a race. A favorite at the start of Wednesday's slalom, she was out after fewer than a half-dozen turns, a victim of some unknowable mix of Olympic pressure, expectations, and bad luck.
"I maybe felt how much I cared," said Shiffrin, a tightly wound, deep thinker who has spent much of her career finding tools to help her relax in the biggest moments. She has tried everything from meditation, music and visualization to doing word searches to clear her mind in the mountaintop warming tents right before a race.
"My whole intention building up this whole season since the summer was to ski these races aggressively," she said, fighting back tears repeatedly. "That is what I was doing. The problem is you have to finish, and that is my main issue right now apparently, and that has never been an issue my entire career."
Indeed, before Wednesday, Shiffrin had skied out of just 14 of the 229 Olympic, World Cup and world championship races she has entered.
Explore the Games
Measuring the Medals: Which country is doing best might depend on who's counting — and how.
Nathan Chen's Journey: After his crushing defeat in 2018, the U.S. figure skater is winning by not trying so hard to win.
Embracing Mental Health: The echo from Simone Biles's public struggles in Tokyo is being felt by athletes in Beijing.
Shaun White Q&A: The veteran snowboarder shares what he has learned in a lifetime of star turns and hard landings.
Unsteady on her skis, with her arms and legs out of sync almost immediately after she pushed through the gate, Shiffrin nearly tumbled to the snow on her fourth turn and made it around just one more gate before skidding off the course, a sequence that was eerily similar to her performance in the giant slalom on Monday.
Her performance was the polar opposite of Shiffrin's chief slalom rival, Petra Vhlova of Slovakia. After a shaky first run, Vhlova stormed back to take the gold medal, the first of her career, in 1 minute 44.98 seconds. Vhlova bested Katharina Liensberger of Austria by .08 seconds. Wendy Holdener of Switzerland won the bronze medal.
"Skiing free," Vhlova said, describing her effort.
Shiffrin's skiing has been anything but. She is an international celebrity, with millions of dollars in sponsorships, and one of the biggest stars on her country's Olympic team, a weight that has felled other star athletes recently, including the Japanese tennis player Naomi Osaka and the American gymnast Simone Biles.
After Wednesday, Shiffrin, 26, could barely commit to another race, as she faces the first real athletic crisis of what has been an extraordinary competitive career. She has won more slalom races than any other skier and is on track to break the Swedish great Ingemar Stenmark's record of 86 career World Cup victories.
Two years ago, though, trauma invaded Shiffrin's life. Her father, Jeff, died suddenly in an accident at the family home in Colorado. Shiffrin and her mother, Eileen, who has also been one of her coaches and often travels with her, were in Europe competing at the time and hurried back to the United States. Shiffrin did not ski again for nine months and struggled to find the motivation to compete last season.
Live Updates: Beijing Olympics
Nathan Chen wins gold at the men's individual event.
U.S. overnight broadcast coverage includes snowboard cross and speedskating.
A 'legal issue' raises questions about the medals for team figure skating.
Jeff Shiffrin, an anesthesiologist and a competitive skier in college, had long served as a calming and irreverent presence for Shiffrin, one step removed from her harried life on the World Cup circuit.
Having gone through the trauma of losing him, Shiffrin knew that two terrible ski races were not the end of the world, but not being able to talk to her father in this moment brought its own kind of pain.
"Right now I would really like to call him," she said. "He would probably tell me to just get over it, but he is not here to say that so on top of everything else I am pretty angry at him, too."
This is the third Olympic Games for Shiffrin, and the expectations, self-imposed and external, have grown each time. In Sochi, Russia, in 2014, she was already the best slalom skier in the world but she was also the 18-year-old Olympic rookie, with a long career ahead of her.
Four years later in Pyeongchang, South Korea, she had begun to contend in the speed events. She tried, fruitlessly, to quiet chatter about her winning medals in every event. Ultimately, bad weather and a shifting schedule limited her racing, but she won the giant slalom, just missed the podium in slalom, then returned to win the silver in combined, which is one run of downhill and one run of slalom, offering a chance for her versatility to shine.
What she does next at these Games is anyone's guess.
Though she has won a world championship in Super G and was set to train on the hill Thursday, the speed events are not her specialty. She took years to "learn to fly" — a term skiers use to describe the adjustment to high-speed, jump-infused speed events — and the treachery and danger of those races are not a natural fit with her personality. At this point, though, merely finishing a race could be seen as a triumph.
Paula Moltzan, Shiffrin's teammate, who finished eighth Wednesday, said she was certain Shiffrin would soon be back "skiing stronger than ever and faster than ever." Shiffrin texted Moltzan a note of support before her second run.
"It's a brutal sport, with major injuries and major disappointments," said Moltzan, who added that the tentative plan was for Shiffrin to ski in a team event with her at the end of the Games.
Part of what makes Shiffrin so appealing to so many is that she holds little back. Through her highs and her lows, she lets the world see her emotions and does not hide her fears and insecurities. Wednesday, at arguably the lowest moment of her career, was no different.
She questioned whether a teammate might be more deserving of a spot in the upcoming speed races. What's the point if she can't make it 50 yards down the mountain, she wondered?
She spoke of the expectations that always trail her onto the mountain, expectations that are now accompanied by the question of whether she can rediscover that magical balance and return to the podium, or at least cross the finish line.
"When there is pressure and there is some nerves and the feeling that I want to do well, I always just go back to that feeling and fundamental idea that good skiing will be there for me," she said, unable to explain its absence at these Olympic Games.
Mostly she talked of how badly she had wanted to ski well, how disappointed she was, and how she felt as though she had let herself and everyone around her down after the complicated journey to China during a pandemic.
"They came all this way," she said. "It really feels like a lot of work for nothing."
Taylor Swift's rep responds to reports the singer has the worst private jet carbon emissions
A spokesperson for Taylor Swift has responded to a report that named the singer as the celebrity with the worst private jet CO2 emissions. 
Yesterday, a report released by Yard claimed the American singer was the biggest CO2 polluter of the year so far, having flown in her private jet 170 times since January and totalling 8,294.54 tonnes of CO2.
However, Swift's spokesperson told Buzzfeed News the statistics are inaccurate.
For context, the report claims the average person produces just seven tonnes of carbon emissions per year.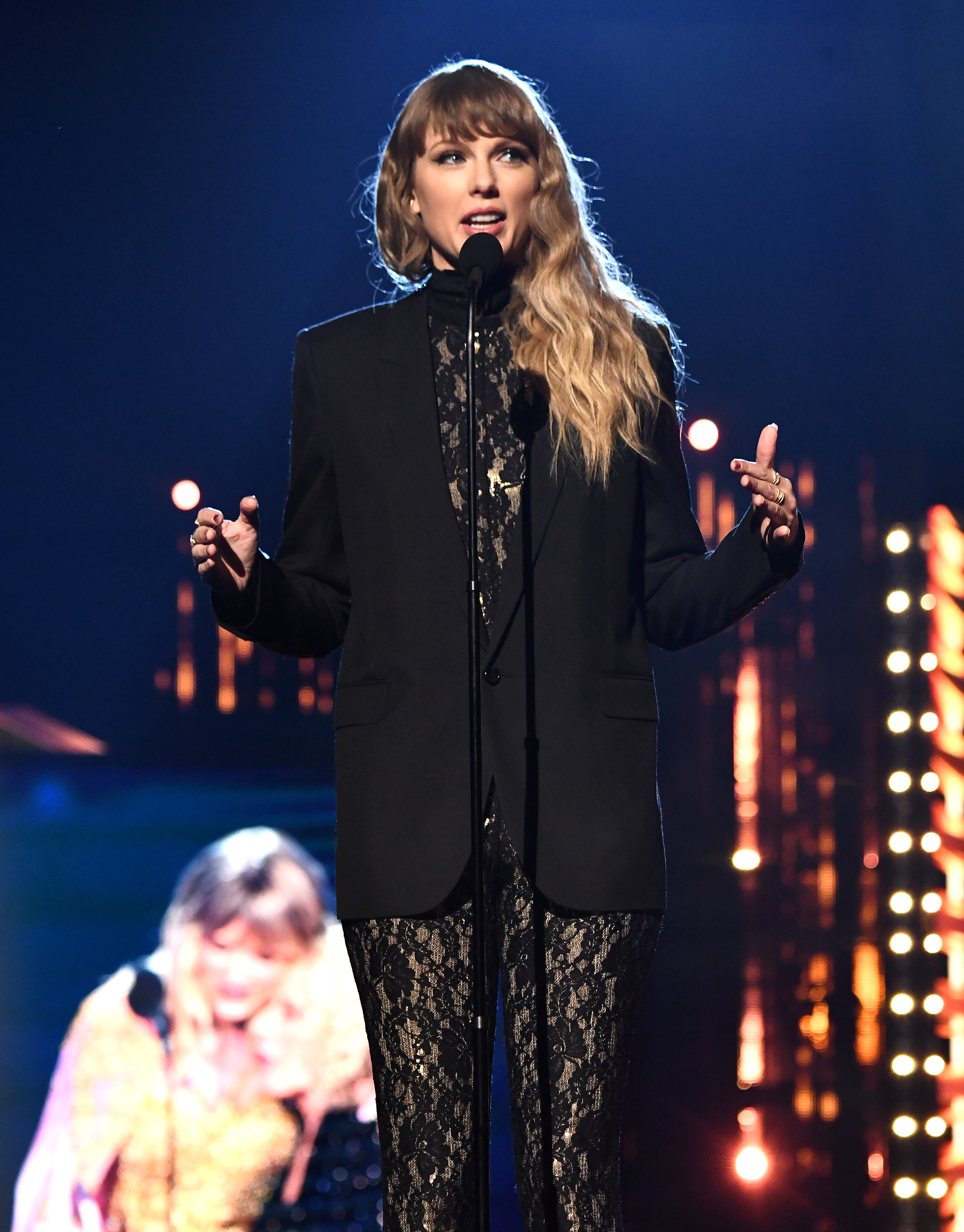 Swift's representative said only some of the 170 flights can be attributed to the singer: "Taylor's jet is loaned out regularly to other individuals. To attribute most or all of these trips to her is blatantly incorrect."
Regardless, it is clear Swift's jet is racking up significant amounts of carbon emissions due to its inefficient use.
According to the Yard report, her average flight time is just 80 minutes, and her jet's shortest recorded flight flew between Missouri and Nashville for just 36 minutes.
Other significant celebrity polluters include boxer and domestic violence perpetrator Floyd Mayweather, whose shortest flight was just 10 minutes long but emitted one ton of carbon; Kim Kardashian, who has emitted 609 times more carbon than the average person; and director Steven Spielberg, who took an 18-minute flight between Rotterdam and Amsterdam – a route which, when taken by train, takes only an hour. 
The subject of celebrity carbon emissions has blown up ever since Kylie Jenner shared an out-of-touch photo of her and partner Travis Scott posing in front of their private jets with the caption, "you wanna take mine or yours?"
In the midst of the backlash, many began diving deeper into Jenner's private jet use by examining the Celebrity Jets Twitter account, which records celebrity private jet trips.
https://twitter.com/CelebJets/status/1547047653690822661?ref_src=twsrc%5Etfw
Many were horrified she was regularly taking flights as short as 12 minutes and reprimanded her for "her absolute disregard for the planet".
Many found it hypocritical that ordinary people were being asked by big companies to reduce their car trips and use paper straws when celebrities are constantly leaving huge carbon footprints with frivolous trips in their private jets.
Despite the wave of criticism, celebrities have continued to take private flights between short distances. 
————————————
Title: Taylor Swift's rep responds to reports the singer has the worst private jet carbon emissions
Sourced From: celebrity.nine.com.au/latest/taylor-swift-private-jet-co2-emissions-highest-celebrity-rep-statement/589119a2-fb57-48bc-9547-73c28db53d21
Published Date: Sun, 31 Jul 2022 03:07:00 GMT
Read More
Did you miss our previous article…
https://www.mansbrand.com/jodie-sweetin-marries-mescal-wasilewski-with-fuller-house-co-stars-in-attendance/
Jodie Sweetin Marries Mescal Wasilewski with 'Fuller House' Co-Stars in Attendance!
Jodie Sweetin is married!
The 40-year-old actress, best known for playing Stephanie Tanner on Full House and Fuller House, married social worker Mescal Wasilewski on Saturday (July 30) at a private home in Malibu, Calif. after five years together.
Click inside to read more…
Jodie and Mescal wed in an intimate backyard ceremony that included her two daughters – Zoie, 14, and Beatrix, 11 – and her Fuller House co-stars including John Stamos, Candace Cameron Bure, and Andrea Barber.
"I know I have the right partner for the rest of whatever life brings me," Jodie shared with People. "And I couldn't be more grateful."
Jodie and Mescal were first introduced through friends in 2017 and dated long-distanced before Mescal moved from New York City to Los Angeles in 2020. They got engaged in January 2022.
This is the fourth marriage for Jodie – she was first married to Shaun Holguin from 2002 to 2006, to Cody Herpin from 2007 until 2010, and to Morty Coyle from 2012 to 2016. She shares Zoie with Cody and Beatrix with Morty.
Congrats to the newlyweds!
————————————
By: Just Jared
Title: Jodie Sweetin Marries Mescal Wasilewski with 'Fuller House' Co-Stars in Attendance!
Sourced From: www.justjared.com/2022/07/31/jodie-sweetin-marries-mescal-wasilewski-with-fuller-house-co-stars-in-attendance/
Published Date: Sun, 31 Jul 2022 04:26:28 +0000
Read More
Did you miss our previous article…
https://www.mansbrand.com/how-to-make-sense-of-a-very-unpredictable-fall-movie-season/
How to Make Sense of a Very Unpredictable Fall Movie Season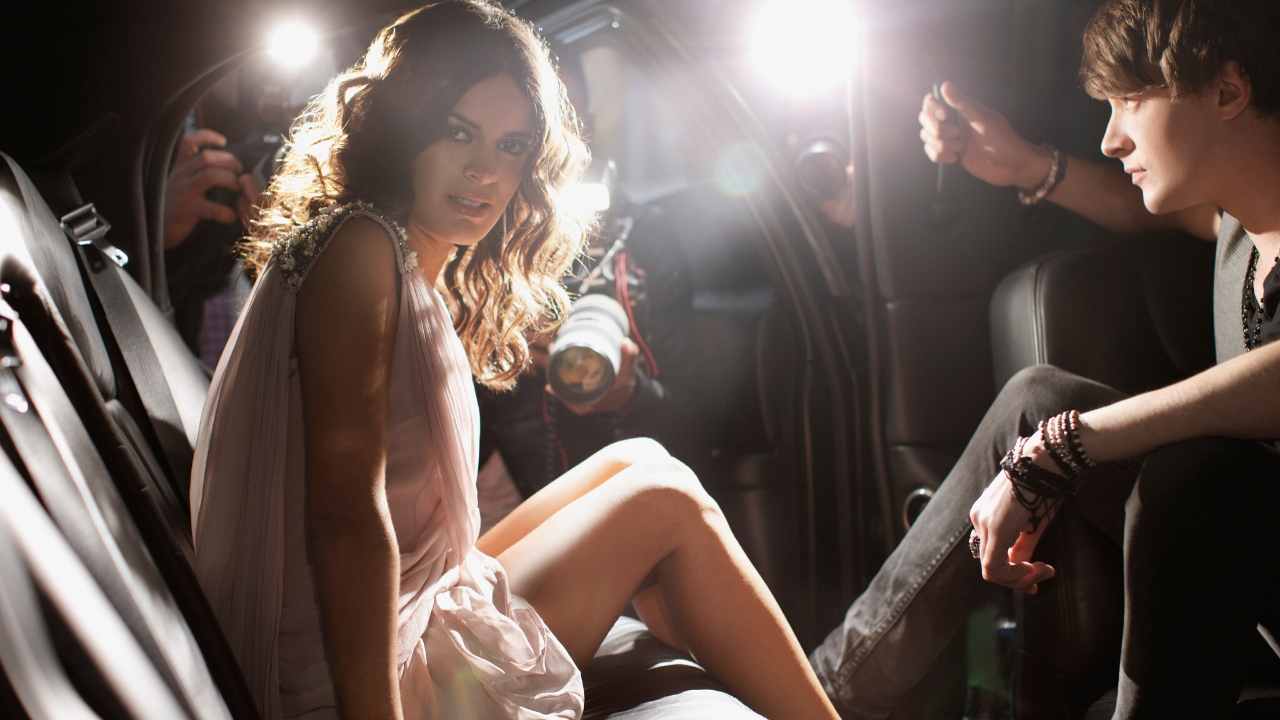 All of a sudden, the fall movie season looks very busy. This week brought two big festival announcements loaded with major films to come: First came Venice, with a lineup that includes everything from Darren Aronofsky's "The Whale" to "Bardo"; it was followed by TIFF, where Steven Spielberg's "The Fabelmans" will premiere alongside Sam Mendes' "Empire of Light" and Sarah Polley's "Women Talking," among many others. Meanwhile, Telluride continues to shroud its selections in secret, but the latest lineups help us get a sense of what to expect there as well.
In this week's episode of Screen Talk, Eric Kohn and Anne Thompson dig through both lineups to get a sense for which films could impact the coming awards season and why it's almost certain to be an unpredictable ride. They also address the return of competitiveness between festivals that seemed to subside earlier in the pandemic, and touch on the recent changes to the Oscar submission rules in France.
Watch the full episode above or listen it below. 

Screen Talk is produced by Azwan Badruzaman and available on Apple Podcasts, Stitcher, and Spotify, and hosted by Megaphone. Browse previous installments here, subscribe here, and be sure to let us know if you'd like to hear the hosts address specific issues in upcoming editions of Screen Talk. 
———————–
By: Anne Thompson
Title: How to Make Sense of a Very Unpredictable Fall Movie Season
Sourced From: www.indiewire.com/video/tiff-venice-2022-analysis-spielberg-screen-talk-391-1234746652/
Published Date: Fri, 29 Jul 2022 20:52:17 +0000
Read More