Music icon Bruce Springsteen 'broke hearts' after missing an awards show fundraiser for his own charity
Out of all the days to be sick, unfortunately for Bruce Springsteen and his wife, Patti Scialfa, the day landed on the date of the inaugural American Music Honours awards show.
The show happened to be a fundraiser for the Bruce Springsteen Archives and Center for American Music at Monmouth University.
Shortly after the show kicked off, the Archives' executive director Bob Santelli announced to an audience of approximately 700 people that the couple would not be attending due to a COVID-19 diagnosis.
READ MORE: Keanu Reaves in rare PDA moment with longtime partner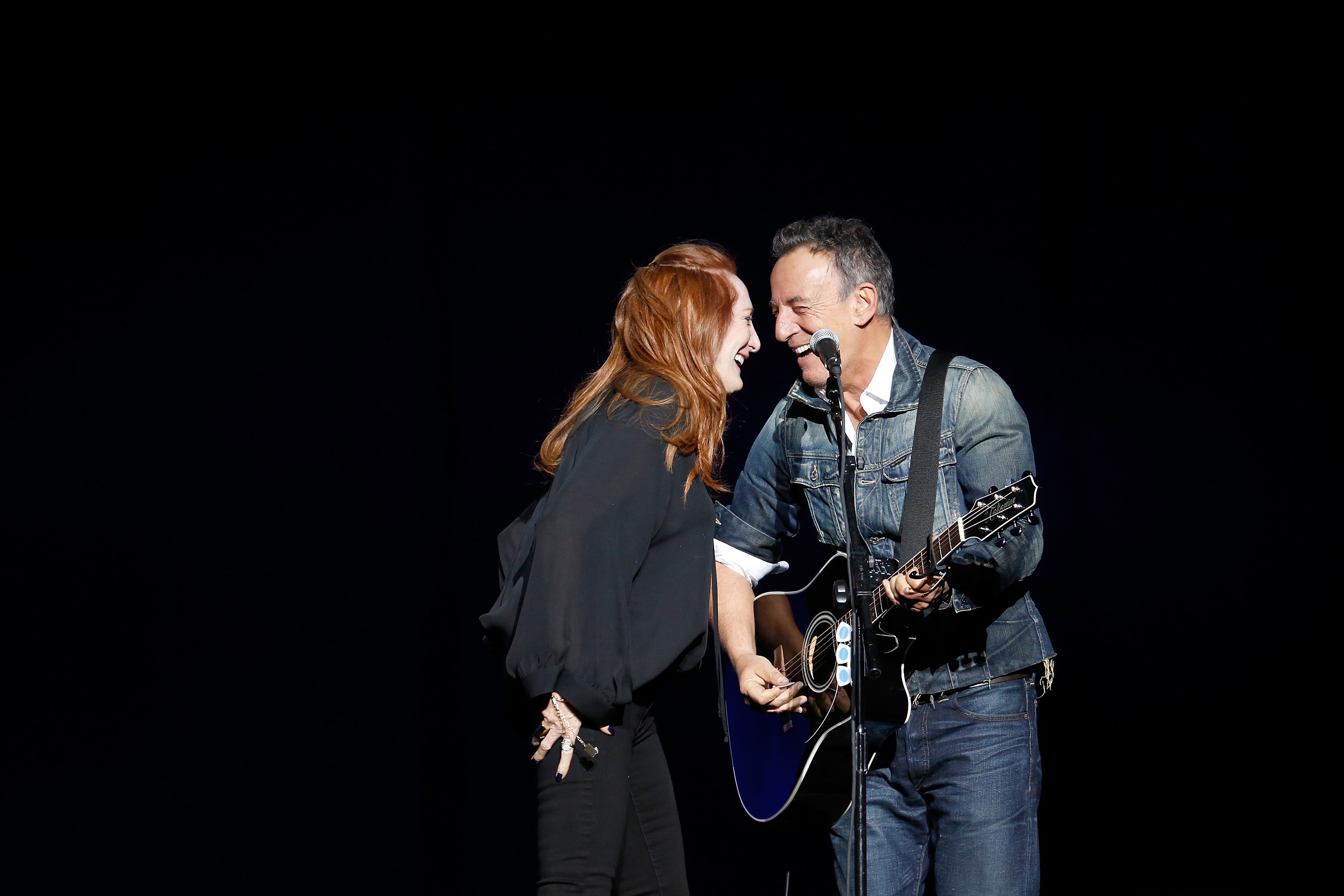 "It broke our hearts around six a.m. this morning when I got a call that two of the most important people who were supposed to be here, Bruce Springsteen and Patti Scialfa, unfortunately came down with COVID," he said
"They're alive. Don't overreact," added the show's host, Jon Stewart. "You can still see them in concert. They're home sitting by the fire eating French onion soup."
Despite not being able to attend physically, Springsteen made sure to make his presence known, taping two videos to present awards to Darlene Love and fellow E Street Band member Steven Van Zandt.
Stewart joked that Springsteen "with COVID looks better than me," adding that he appeared "eerily healthy."
"Aren't you supposed to have sniffles or something?" he said. "We shut down the world for a year and a half."
READ MORE: Taylor Swift breaks social media silence after shock split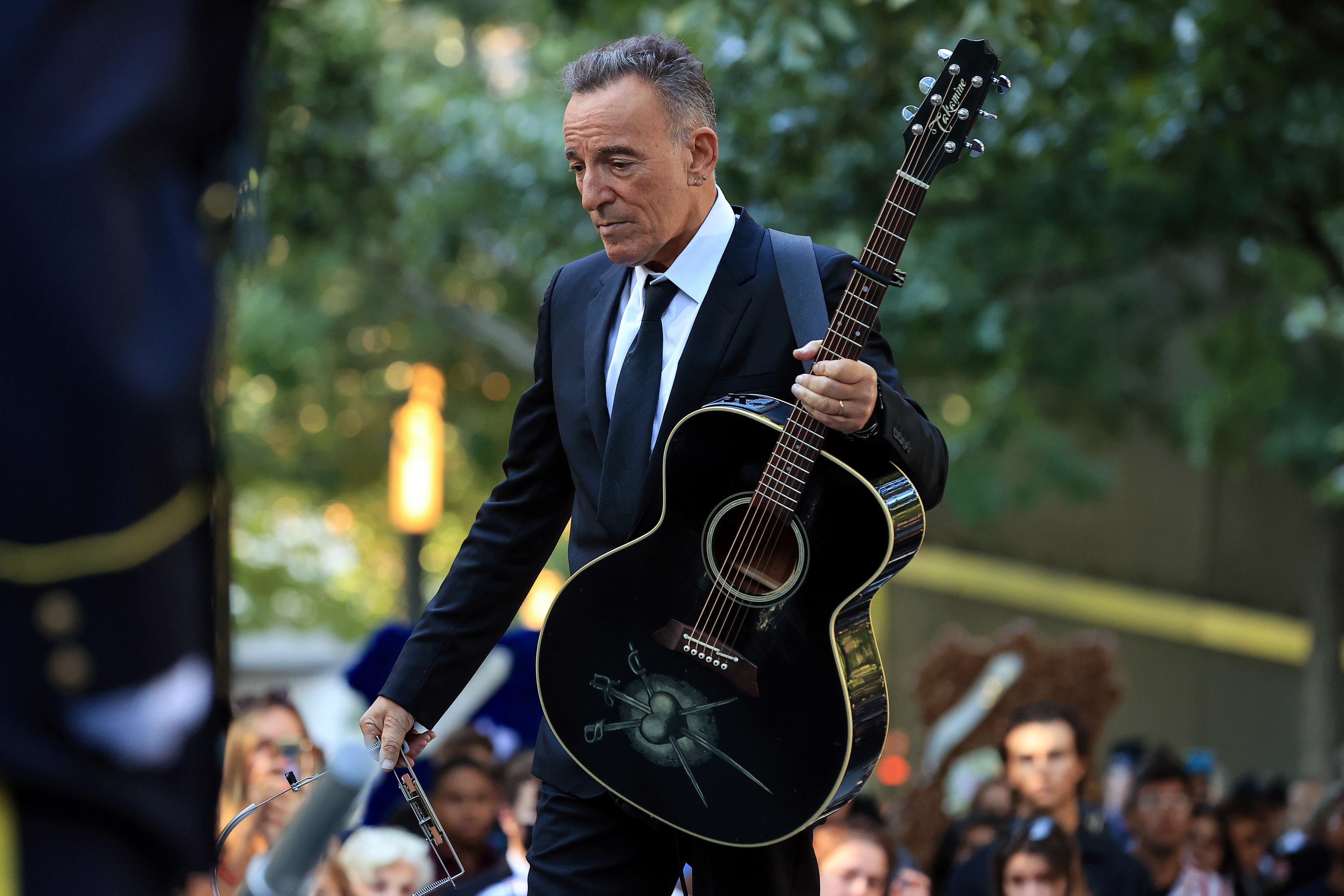 Governor Phil Murphy issued a proclamation at the inaugural American Music Honours event declaring September 23, Springsteen's birthday, "Bruce Springsteen Day" in the Garden State.
"There's been 14 administrations in New Jersey since Springsteen started performing," Murphy said. "I can't believe it's taken this long."
Springsteen fans around the world have celebrated the date for years. The honour was bestowed partly because Springsteen of Freehold created "the soundtrack to our glory days," reads the proclamation.
"It's not a rest area, but it's nice," quipped Stewart, an obvious reference to the Jon Bon Jovi rest stop and others in New Jersey. "It's not like taking a whiz to 'Livin' on a Prayer,' but it'll do."
The evening was a celebration of rock and soul music, honouring Van Zandt, Love, Steve Earle and Sam Moore of Sam and Dave for their musical contributions and career.
READ MORE: Jeremy Renner visits medical staff who saved his life
https://twitter.com/GovMurphy/status/1647414785439420417?ref_src=twsrc%5Etfw
This isn't the first time abrupt illness has gotten in the way for Springsteen with three shows on the current tour postponed due to "illness," although who was ill, and the type of illness, was not disclosed.
COVID itself has also caused disruption for the tour with E Street Band members Steven Van Zandt, Nils Lofgren, Jake Clemons and Soozie Tyrell missing shows after testing positive.
The next show on the map for the band will be performed in Spain on April 28.
READ MORE: Katy Perry stops mid-concert for famous audience member
For a daily dose of 9Honey, subscribe to our newsletter here.
————————————
Title: Music icon Bruce Springsteen 'broke hearts' after missing an awards show fundraiser for his own charity
Sourced From: celebrity.nine.com.au/latest/bruce-springsteen-no-show-awards-show/a0bf68c9-bd02-4b58-b7a0-6d7d25b9bc4f
Published Date: Mon, 17 Apr 2023 00:04:00 GMT
Read More
South African Women Upset Egypt to Earn Worlds Berth While Egyptian Men Stay On Top
This year's African Championships got off to an exciting start on Friday evening, where the South African women upset the long-running champions from Egypt to earn the continent's sole team berth for world championships while 16-year-old Kaylia Nemour, who was very recently (and finally!) released by the French federation in order to represent Algeria, put on a show-stopping display to win the all-around title and snag the first of four individual worlds spots. In the men's competition on Saturday, the men from Egypt once again claimed gold.
It's been nearly two decades since South Africa last stood atop the podium at African Championships, with the program seeing tons of individual successes in recent years, but they've typically come up short against the Egyptians, who won the gold by 3.5 points to qualify a full team to worlds in 2022. But competing at home in Pretoria, the South Africans put on an incredible performance, led by last year's continental champion and 2020 Olympian Caitlin Rooskrantz, who earned a 50.632 to win silver in the all-around, while her teammate and fellow Olympian Naveen Daries was just off the podium in fourth with a 49.533.
Egypt also had some strong individual performances here, including from Jana Abdelsalam, who won bronze in the all-around for the second year in a row, and Sandra Elsadek, who just wrapped up her NCAA career following four standout years at Ball State before transferring to Georgia for a fifth year, where she contributed regularly on vault and floor. The team lacked some of the experience we're used to seeing, with both Elsadek and Nada Awad new to international competition, while veterans like Nancy Taman and Jana Mahmoud were limited to a couple of events apiece. Overall, their strength was comparable to last year's, but with a few key routines missing here and there, they were unable to hold fight off the South Africans, who looked better than ever.
It was also a "better than ever" year for Algeria, led by newcomer Nemour, who was able to single-handedly add close to 10 points more than any other gymnasts in the country's roster. Last year, the team notched a 30.733 on bars, with an 11.0 the highest, but this year they made it up to 34.765, thanks in very large part to Nemour's 15.066. The routine earned a 6.9 D score, down two tenths from the intended 7.1 with Nemour not getting credit for the Derwael-Fenton, but it was stunning from start to finish, and with hits on vault (12.966), beam (13.533), and floor (12.166), she was easily able to take the all-around title with a 53.731.
Nemour and her teammate Lahna Salem, who finished eighth all-around with a 45.399, earned two of the four individual spots for worlds, while Abdelsalam and Elsadek of Egypt picked up the other two.
The Egyptian men had absolutely no problem repeating as champions here, winning the team gold with a 241.028, more than 10 points ahead of Algeria in the silver medal position, while Morocco took the bronze.
2020 Olympian Omar Mohamed led the team and won the all-around gold with an 82.131, ahead of teammate Mohamed Afify with a 77.030 for silver, while Hillal Metidji of Algeria won the bronze with a 77.030. Only two all-around spots were available for the men in the African continent, which went to Metidji and Hamza Hossaini of Morocco, fourth with a 76.765.
Other nations competing at this year's African Championships included Cameroon, Mali, Senegal, and Angola.
Article by Lauren Hopkins
———————–
By: Lauren
Title: South African Women Upset Egypt to Earn Worlds Berth While Egyptian Men Stay On Top
Sourced From: thegymter.net/2023/05/28/south-african-women-upset-egypt-to-earn-worlds-berth-while-egyptian-men-stay-on-top/
Published Date: Sun, 28 May 2023 04:52:14 +0000
Read More
Did you miss our previous article…
https://mansbrand.com/jack-black-will-ferrell-sing-at-the-oscars/
Jack Black & Will Ferrell Sing at the Oscars
Jack Black & Will Ferrell sing at the 79th Academy Awards in 2007.
Jack Black & Will Ferrell Sing at the Oscars
Watch the full song here: https://youtu.be/o5JAPkvnyso
Subscribe for more #Oscars videos ►► http://osca.rs/subscribeyt
#JackBlack #WillFerrell #AcademyAwards #song #music #comedy #PSA #YouTubeShorts #Shorts #movies #filmmaking #filmmakers #celebrity #awards #academyaward #motivation #wordsofwisdom #RyanGosling
#PeterOToole
#JeremyIrons
#LeonardoDicaprio
#MarkWahlberg
————————
By: Oscars
Title: Jack Black & Will Ferrell Sing at the Oscars
Sourced From: www.youtube.com/watch?v=Uen3LoNl9AQ
Jack Black & Will Ferrell sing "Get Off the Stage" Oscars Acceptance Speech PSA
Jack Black & Will Ferrell sing "Get Off the Stage" Oscars Acceptance Speech Playoff Song at the 76th Academy Awards in 2004.
Jack Black & Will Ferrell sing "Get Off the Stage" Oscars Acceptance Speech PSA
Watch the full song here: https://youtu.be/NoXLu9Rz70g
Subscribe for more #Oscars videos ►► http://osca.rs/subscribeyt
#JackBlack #WillFerrell #GetOffTheStage #AcademyAwards #song #music #comedy #PSA #CatherineZetaJones #NicoleKidman #YouTubeShorts #Shorts #movies #filmmaking #filmmakers #celebrity #awards #academyaward #motivation #wordsofwisdom
————————
By: Oscars
Title: Jack Black & Will Ferrell sing "Get Off the Stage" Oscars Acceptance Speech PSA
Sourced From: www.youtube.com/watch?v=I7SXKWRUmNU