The N.C.A.A. said Wednesday that it was uncertain whether a new U.S.A. Swimming policy for transgender athletes, which increases the burden of proof for transgender women to show that they do not have a competitive advantage against cisgender women, would be adopted ahead of next month's N.C.A.A. swimming championships.
The N.C.A.A. had revised its own policies with regard to transgender athletes last month, requiring transgender women to submit to testosterone testing and, pending reviews, deferring to the policy of each sport's governing body, or, if no such guidance exists, the International Olympic Committee.
But that eagerness to align with governing bodies is being put to an early test by U.S.A. Swimming's more stringent policies, which halve the permissible limit for testosterone in transgender women and call for an extensive review of other physical characteristics before they can compete at the elite level.
Questions over how to balance fair play and inclusion with opportunities for transgender athletes have come to the fore recently with the emergence of Lia Thomas, a transgender swimmer at the University of Pennsylvania.
Thomas, who was a top Ivy League swimmer for the men's team as a sophomore in 2019, began transitioning shortly after that season and has competed against women this winter for the first time. Her times are considerably slower than when she raced in the men's division, but she has turned in the top times in the country in the 200 and 500 women's freestyle.
Those times have made Thomas the presumptive favorite for the Division I N.C.A.A. championships in March, as well as for the Ivy League championships later this month.
Still, the new U.S.A. Swimming policies may stir debate — and raise questions among college policymakers — about whether she will be able to participate.
The N.C.A.A.'s Committee on Competitive Safeguards and Medical Aspects of Sports will meet at the end of February to review the new U.S.A. Swimming policy, said Gail Dent, an N.C.A.A. spokeswoman, who would not specify when the meeting would take place. Any recommendations the committee has will be passed on to the N.C.A.A. Board of Governors for consideration.
Though the N.C.A.A. moves notoriously slowly on legislative matters and is not scheduled to meet until April, Dent said the board could meet earlier in a remote format, possibly in advance of the N.C.A.A. swimming championships, which begin in Atlanta on March 16.
Robin Harris, the executive director of the Ivy League, said the N.C.A.A.'s willingness to change eligibility standards in the middle of a season was unprecedented and ill-considered.
"It's wrong. It's unfair," Harris said. "This is a perfect example of the risks and the uncertainty that is created when the N.C.A.A. chose to implement a policy immediately without any specificity. This is reactionary and it creates uncertainty, and the impact it creates on our transgender athletes is something I'm concerned about."
What has caught the eye of experts about the U.S.A. Swimming guidelines is the requirement that a transgender woman maintain a testosterone level below 5 nanomoles per liter, down from 10 nanomoles per liter, for 36 months before being able to compete in women's events. Most sports require their benchmarks to be met for 12 months, though some require as much as 24 months. (The N.C.A.A. requires transgender women to be on hormone therapy for 12 months before they are eligible to compete in women's divisions.)
"There is just no justification for three years," said Joanna Harper, a visiting fellow for transgender athletic performance at Loughborough University in the United Kingdom. While Harper generally supports testosterone requirements for transgender athletes, she said a 36-month requirement was unprecedented and not based on any science to date.
Suppressing testosterone in transgender women decreases hemoglobin levels within the first few months of hormone therapy, affecting how much oxygen can be carried in red blood cells. It also decreases muscle mass. Though such changes typically occur more slowly, the largest changes in strength occur over the first year, Harper said. In her own experience as a transgender woman and as a long-distance runner, Harper said she saw her competitive advantage decline after nine months of hormone therapy.
Katrina Karkazis, an author of the book "Testosterone: An Unauthorized Biography," said the focus on testosterone testing for transgender athletes is misplaced given how murky the science is. "You cannot single out the effect of any one biovariable on a complex athletic performance," she said.
Though the new policy includes welcoming talk of inclusion, several experts pointed to how ill-defined the guidelines are for assessing physical development, leaving them open to a troubling degree of subjectivity.
Some experts also found it worrisome that nominees for the three-person panel of medical experts that would review transgender swimmer applications could be vetoed by an athletes' advisory council.
"The concern I have about many of these policies is they're very onerous to the athletes to prove their gender, which have involved some pretty invasive questions and physical exams," said Carol Ewing Garber, a professor of movement sciences at Teachers College, Columbia University who studies transgender athletes. "There's lots of hoops for the athlete to go through, but they haven't considered the inherent bias we have in our culture against them."
———————–
By: Billy Witz and Azeen Ghorayshi
Title: N.C.A.A. to Review U.S.A. Swimming's New Policy for Transgender Athletes
Sourced From: www.nytimes.com/2022/02/02/sports/usa-swimming-transgender-athletes-ncaa-lia-thomas.html
Published Date: Wed, 02 Feb 2022 23:37:37 +0000
Read More
Did you miss our previous article…
https://www.mansbrand.com/2022-bafta-nominees/
Taylor Swift's rep responds to reports the singer has the worst private jet carbon emissions
A spokesperson for Taylor Swift has responded to a report that named the singer as the celebrity with the worst private jet CO2 emissions. 
Yesterday, a report released by Yard claimed the American singer was the biggest CO2 polluter of the year so far, having flown in her private jet 170 times since January and totalling 8,294.54 tonnes of CO2.
However, Swift's spokesperson told Buzzfeed News the statistics are inaccurate.
For context, the report claims the average person produces just seven tonnes of carbon emissions per year.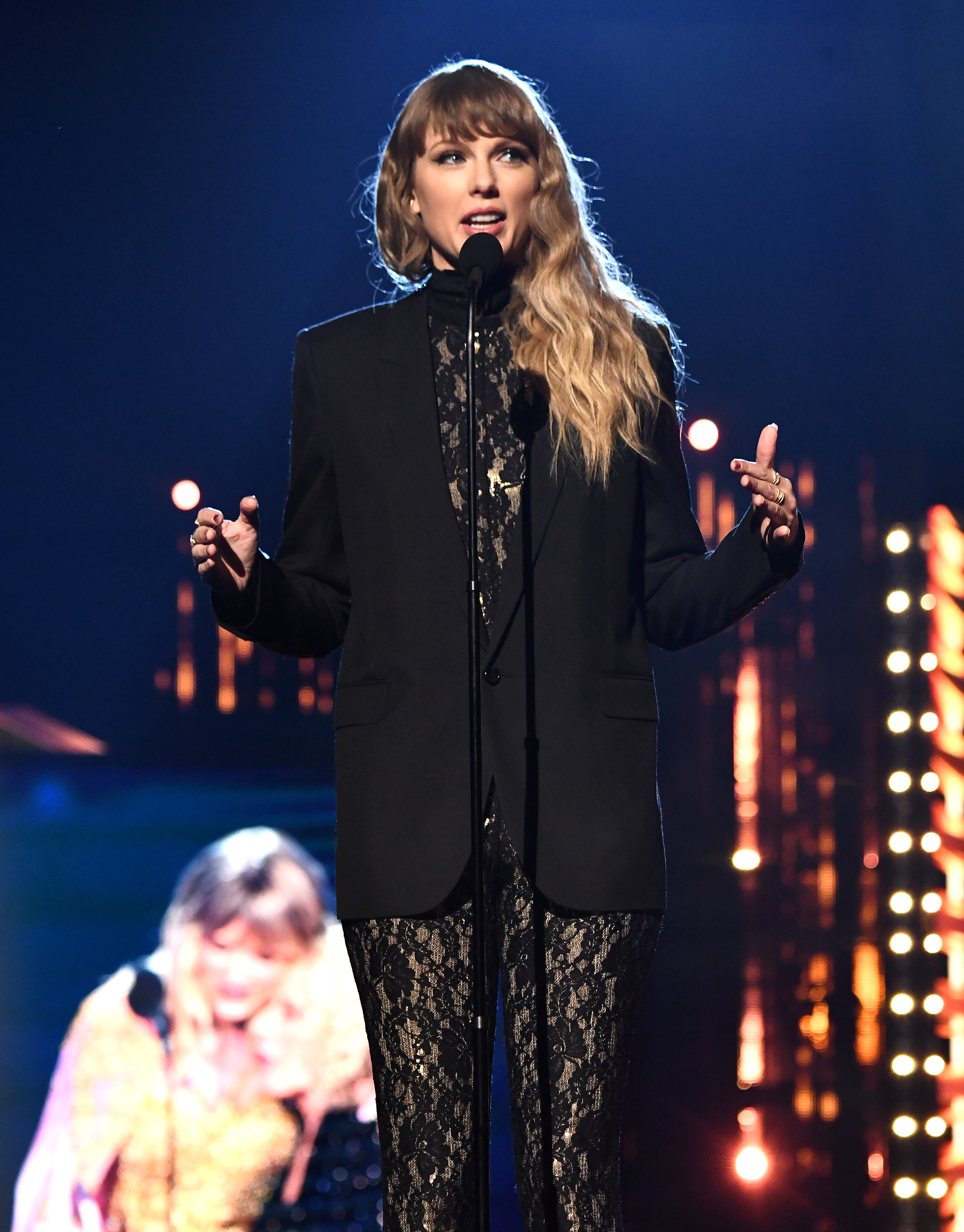 Swift's representative said only some of the 170 flights can be attributed to the singer: "Taylor's jet is loaned out regularly to other individuals. To attribute most or all of these trips to her is blatantly incorrect."
Regardless, it is clear Swift's jet is racking up significant amounts of carbon emissions due to its inefficient use.
According to the Yard report, her average flight time is just 80 minutes, and her jet's shortest recorded flight flew between Missouri and Nashville for just 36 minutes.
Other significant celebrity polluters include boxer and domestic violence perpetrator Floyd Mayweather, whose shortest flight was just 10 minutes long but emitted one ton of carbon; Kim Kardashian, who has emitted 609 times more carbon than the average person; and director Steven Spielberg, who took an 18-minute flight between Rotterdam and Amsterdam – a route which, when taken by train, takes only an hour. 
The subject of celebrity carbon emissions has blown up ever since Kylie Jenner shared an out-of-touch photo of her and partner Travis Scott posing in front of their private jets with the caption, "you wanna take mine or yours?"
In the midst of the backlash, many began diving deeper into Jenner's private jet use by examining the Celebrity Jets Twitter account, which records celebrity private jet trips.
https://twitter.com/CelebJets/status/1547047653690822661?ref_src=twsrc%5Etfw
Many were horrified she was regularly taking flights as short as 12 minutes and reprimanded her for "her absolute disregard for the planet".
Many found it hypocritical that ordinary people were being asked by big companies to reduce their car trips and use paper straws when celebrities are constantly leaving huge carbon footprints with frivolous trips in their private jets.
Despite the wave of criticism, celebrities have continued to take private flights between short distances. 
————————————
Title: Taylor Swift's rep responds to reports the singer has the worst private jet carbon emissions
Sourced From: celebrity.nine.com.au/latest/taylor-swift-private-jet-co2-emissions-highest-celebrity-rep-statement/589119a2-fb57-48bc-9547-73c28db53d21
Published Date: Sun, 31 Jul 2022 03:07:00 GMT
Read More
Did you miss our previous article…
https://www.mansbrand.com/jodie-sweetin-marries-mescal-wasilewski-with-fuller-house-co-stars-in-attendance/
Jodie Sweetin Marries Mescal Wasilewski with 'Fuller House' Co-Stars in Attendance!
Jodie Sweetin is married!
The 40-year-old actress, best known for playing Stephanie Tanner on Full House and Fuller House, married social worker Mescal Wasilewski on Saturday (July 30) at a private home in Malibu, Calif. after five years together.
Click inside to read more…
Jodie and Mescal wed in an intimate backyard ceremony that included her two daughters – Zoie, 14, and Beatrix, 11 – and her Fuller House co-stars including John Stamos, Candace Cameron Bure, and Andrea Barber.
"I know I have the right partner for the rest of whatever life brings me," Jodie shared with People. "And I couldn't be more grateful."
Jodie and Mescal were first introduced through friends in 2017 and dated long-distanced before Mescal moved from New York City to Los Angeles in 2020. They got engaged in January 2022.
This is the fourth marriage for Jodie – she was first married to Shaun Holguin from 2002 to 2006, to Cody Herpin from 2007 until 2010, and to Morty Coyle from 2012 to 2016. She shares Zoie with Cody and Beatrix with Morty.
Congrats to the newlyweds!
————————————
By: Just Jared
Title: Jodie Sweetin Marries Mescal Wasilewski with 'Fuller House' Co-Stars in Attendance!
Sourced From: www.justjared.com/2022/07/31/jodie-sweetin-marries-mescal-wasilewski-with-fuller-house-co-stars-in-attendance/
Published Date: Sun, 31 Jul 2022 04:26:28 +0000
Read More
Did you miss our previous article…
https://www.mansbrand.com/how-to-make-sense-of-a-very-unpredictable-fall-movie-season/
How to Make Sense of a Very Unpredictable Fall Movie Season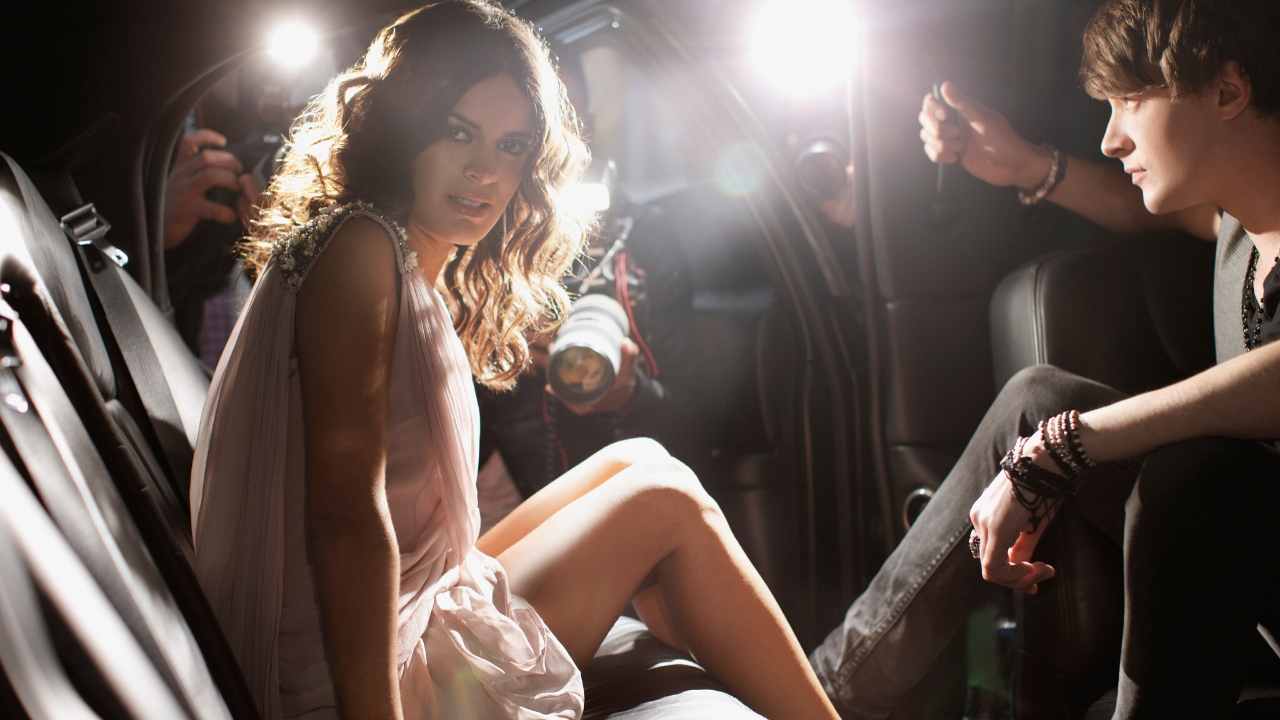 All of a sudden, the fall movie season looks very busy. This week brought two big festival announcements loaded with major films to come: First came Venice, with a lineup that includes everything from Darren Aronofsky's "The Whale" to "Bardo"; it was followed by TIFF, where Steven Spielberg's "The Fabelmans" will premiere alongside Sam Mendes' "Empire of Light" and Sarah Polley's "Women Talking," among many others. Meanwhile, Telluride continues to shroud its selections in secret, but the latest lineups help us get a sense of what to expect there as well.
In this week's episode of Screen Talk, Eric Kohn and Anne Thompson dig through both lineups to get a sense for which films could impact the coming awards season and why it's almost certain to be an unpredictable ride. They also address the return of competitiveness between festivals that seemed to subside earlier in the pandemic, and touch on the recent changes to the Oscar submission rules in France.
Watch the full episode above or listen it below. 

Screen Talk is produced by Azwan Badruzaman and available on Apple Podcasts, Stitcher, and Spotify, and hosted by Megaphone. Browse previous installments here, subscribe here, and be sure to let us know if you'd like to hear the hosts address specific issues in upcoming editions of Screen Talk. 
———————–
By: Anne Thompson
Title: How to Make Sense of a Very Unpredictable Fall Movie Season
Sourced From: www.indiewire.com/video/tiff-venice-2022-analysis-spielberg-screen-talk-391-1234746652/
Published Date: Fri, 29 Jul 2022 20:52:17 +0000
Read More