NBA Odds: Tatum Favorite For Finals MVP, But Money Is On Booker – originally posted on Sportslens.com
The 2023 NBA Playoffs have been whittled down to the final eight teams. After an entertaining first round full of drama and upsets, the conference semi-finals are set to get underway this week.
Now that the Milwaukee Bucks have been eliminated from contention, the Boston Celtics are now the title favorites. Milwaukee finished the regular season with the best record in the league, and were predicted to win the championship by essentially every sports book in the country.
Jayson Tatum Is The Favorite To Win Finals MVP
Devin Booker (+1400) is the most-bet on player to win NBA Finals MVP @BetMGM

He has 13.7% of tickets and 15.1% of the handle to win the award. pic.twitter.com/Im2z2SlMrv

— Action Network (@ActionNetworkHQ) May 1, 2023
But due to the Miami Heat pulling off the Round 1 upset, the field is open again. And while the Celtics are listed as heavy favorites (+140) to be crowned NBA Champions, the next four teams listed are all of the remaining Western Conference franchises.
But there is also a proposition bet available, a future wager regarding which player will win NBA Finals MVP. And judging by the public's tendencies, there is some value to be had with certain players on the list.
Jayson Tatum is the outright leader in the clubhouse and far and away favorite to win Finals MVP. The odds listings are of course directly related to which team is favored to win the championship, making Tatum (+175) the perfect candidate to be favored. His Celtics are the odds on favorite to win it all, and he is their leading scorer along with Jaylen Brown. Brown himself is in the running and could provide solid value at +700.
| Finals MVP | Odds | Play |
| --- | --- | --- |
| Jayson Tatum | +175 | |
| Steph Curry | +600 | |
| Nikola Jokić | +650 | |
| Jaylen Brown | +700 | |
| Kevin Durant | +800 | |
But the betting public apparently already has their darling and potential moneymaker. Depending on which sports book you choose, the Phoenix Suns have the third-best odds of winning the NBA Championship, despite losing Game 1 against the Nuggets. Their best player is of course Kevin Durant, who is listed at +800 to win Finals MVP.
But what if the Suns are victorious and Durant either slightly underperforms or misses a game or two for whatever reason? It is a plausable scenario, and one that some bettors are banking on. According to BetMGM, Devin Booker is the most bet-on player to win Finals MVP.
Of all the possible candidates, Booker has received 13.7% of all of the tickets, and 15.1% of the handle.
There are more Western Conference behemoths sandwiched in between. Step Curry (+600) is the player listed directly after Tatum, with Nikola Jokić coming in slightly behind at +650. LeBron James is of course present in the Top-6, coming in with a +800 designation, the same as Durant.
---
NBA Betting Guides You May Like
Top-rated NBA Betting Sites 2023 – Discover the Best NBA Sportsbooks Ranked & Reviewed.
NBA Live Betting Guide 2023 – Compare The Best NBA Live Betting Sites.
Best NBA Betting Apps in USA 2023 – Compare Top-rated Basketball Mobile Sportsbooks.
Best Offshore Betting Sites Review – Compare Best Offshore Sports Betting Sites.
Best Online Gambling Sites 2023 – Best Gambling Sites in USA Ranked & Reviewed.
Best Bitcoin Betting Sites – Compare Top Sportsbooks that Accept Bitcoin.
---
From Sportslens.com – NFL, NBA, NHL, MLB News, Rumors & Betting Picks
———————–
By: Anthony R. Cardenas
Title: NBA Odds: Tatum Favorite For Finals MVP, But Money Is On Booker
Sourced From: sportslens.com/news/nba-odds-tatum-favorite-for-finals-mvp-but-money-is-on-booker/
Published Date: Mon, 01 May 2023 15:44:39 +0000
Read More
Did you miss our previous article…
https://mansbrand.com/prince-williams-role-in-king-charles-iiis-coronation-revealed/
Jack Black & Will Ferrell sing "Get Off the Stage" Oscars Acceptance Speech PSA
Jack Black & Will Ferrell sing "Get Off the Stage" Oscars Acceptance Speech Playoff Song at the 76th Academy Awards in 2004.
Jack Black & Will Ferrell sing "Get Off the Stage" Oscars Acceptance Speech PSA
Watch the full song here: https://youtu.be/NoXLu9Rz70g
Subscribe for more #Oscars videos ►► http://osca.rs/subscribeyt
#JackBlack #WillFerrell #GetOffTheStage #AcademyAwards #song #music #comedy #PSA #CatherineZetaJones #NicoleKidman #YouTubeShorts #Shorts #movies #filmmaking #filmmakers #celebrity #awards #academyaward #motivation #wordsofwisdom
————————
By: Oscars
Title: Jack Black & Will Ferrell sing "Get Off the Stage" Oscars Acceptance Speech PSA
Sourced From: www.youtube.com/watch?v=I7SXKWRUmNU
Ted Lasso's Jodi Balfour Reveals What Jack, Roy, and Jamie Might Have in Common As Keeley's Partners

Awards Daily talks to Jodi Balfour about romancing Keeley Jones (Juno Temple) in Season 3 of Ted Lasso. Like so many of us, Jodi Balfour loved the coziness of Ted Lasso seasons 1 and 2. So when she was cast as Jack, Keeley's new love interest, she was a little anxious about boarding an award-winning […]
———————–
By: Megan McLachlan
Title: Ted Lasso's Jodi Balfour Reveals What Jack, Roy, and Jamie Might Have in Common As Keeley's Partners
Sourced From: www.awardsdaily.com/2023/05/26/ted-lassos-jodi-balfour-reveals-what-jack-roy-and-jamie-might-have-in-common-as-keeleys-partners/
Published Date: Fri, 26 May 2023 14:43:14 +0000
Read More
Did you miss our previous article…
https://mansbrand.com/hugh-grants-lawsuit-alleging-illegal-snooping-by-british-tabloid-can-go-to-trial-court-says/
Hugh Grant's lawsuit alleging illegal snooping by British tabloid can go to trial, court says
A London court on Friday rejected an attempt by the publisher of The Sun tabloid to throw out a lawsuit by actor Hugh Grant alleging that journalists and investigators it hired illegally snooped on him.
Justice Timothy Fancourt said a trial in January will have to determine whether The Sun had carried out unlawful information gathering that included tapping his landline and bugging his car and breaking into his home.
News Group Newspapers (NGN), which owns The Sun, had argued that Grant didn't bring his claims within a six-year time limit.
READ MORE: Mel B teases return of Victoria Beckham to Spice Girls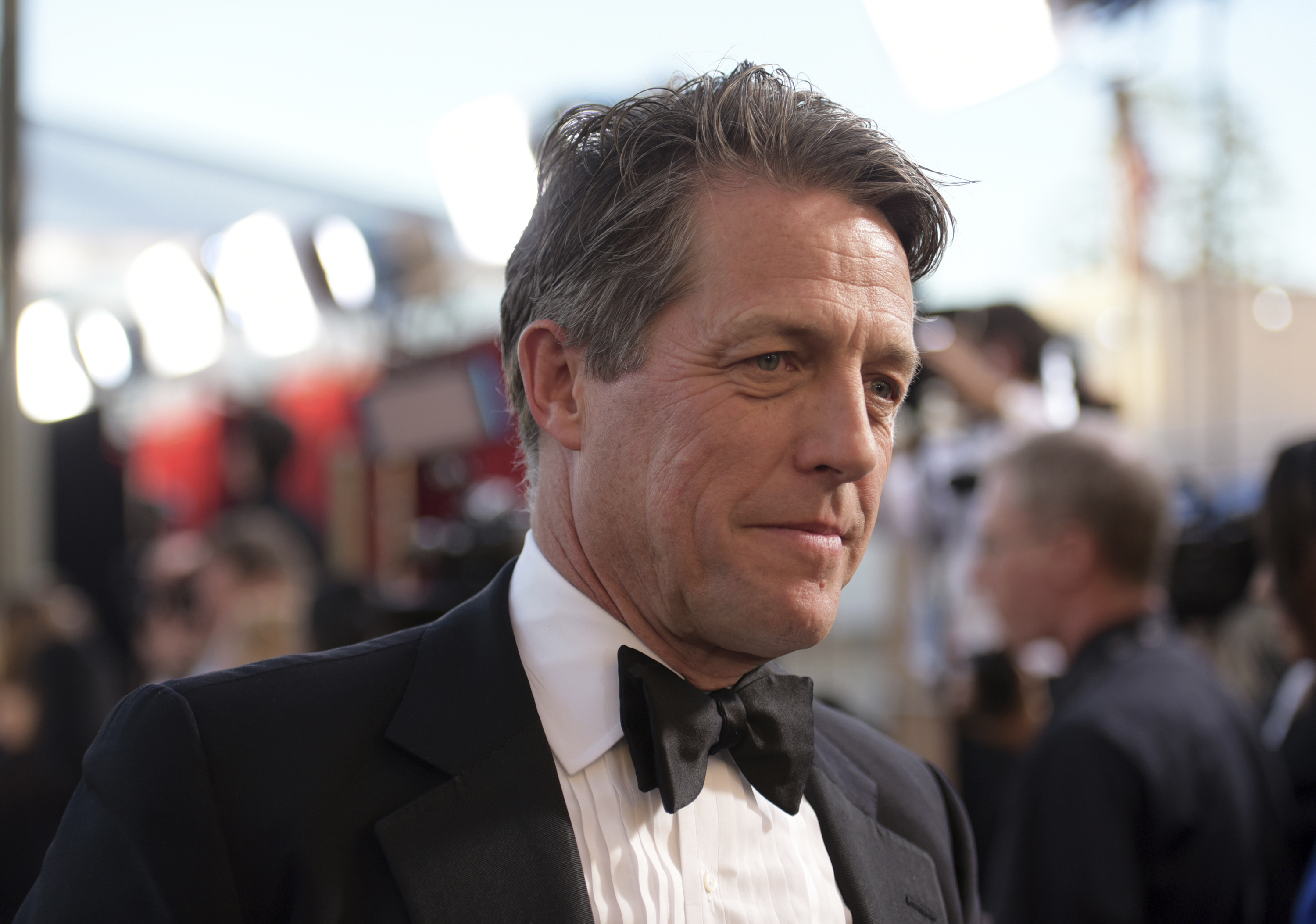 The judge dismissed Grant's phone hacking claims on time limitation grounds, but said the case could proceed on the other allegations.
"It was only on seeing invoices disclosed … in 2021 that Mr. Grant believed that private investigators (PIs) had been instructed by The Sun to target him in various ways, particularly in 2011," Fancourt wrote.
READ MORE: Cher reveals reality of friend Tina Turner's 'long illness'
The case was argued during a hearing last month that also included phone hacking allegations by Prince Harry against News Group, Rupert Murdoch's British newspapers.
Fancourt's ruling didn't address the Duke of Sussex's case because he wants to hear more about Harry's allegations that he was prevented from bringing his claims much sooner because of a "secret agreement" between Buckingham Palace and Murdoch's papers.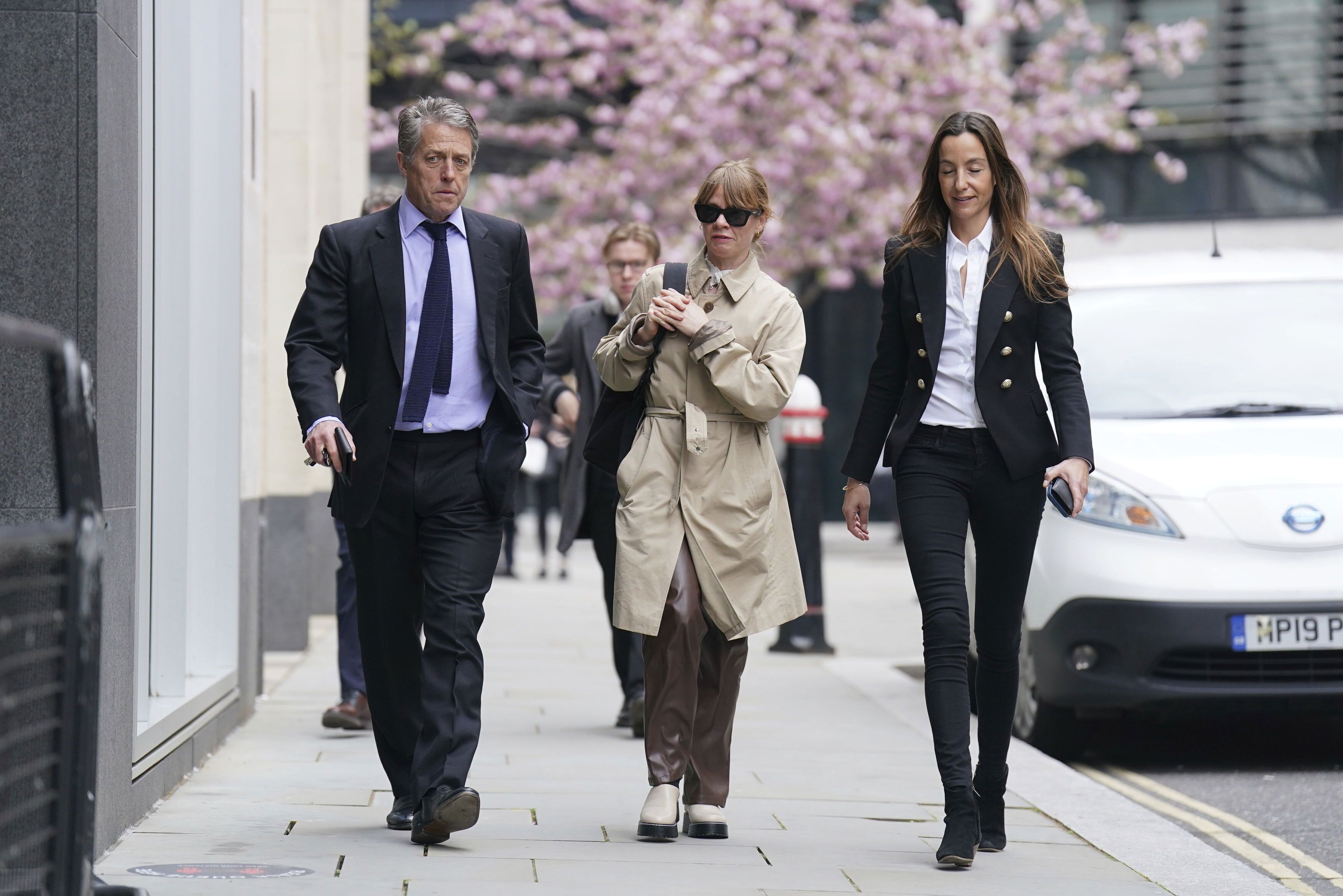 Harry alleged that the royal family had agreed to settle their cases with NGN, publisher of the defunct News of the World, out of court after related litigation died down.
He said the deal called for an apology from the newspapers. In court papers, Harry said that he only brought his lawsuit when efforts to expedite that settlement failed.
He said his brother, Prince William, heir to the throne, subsequently received a "huge" settlement over phone hacking allegations against News Group.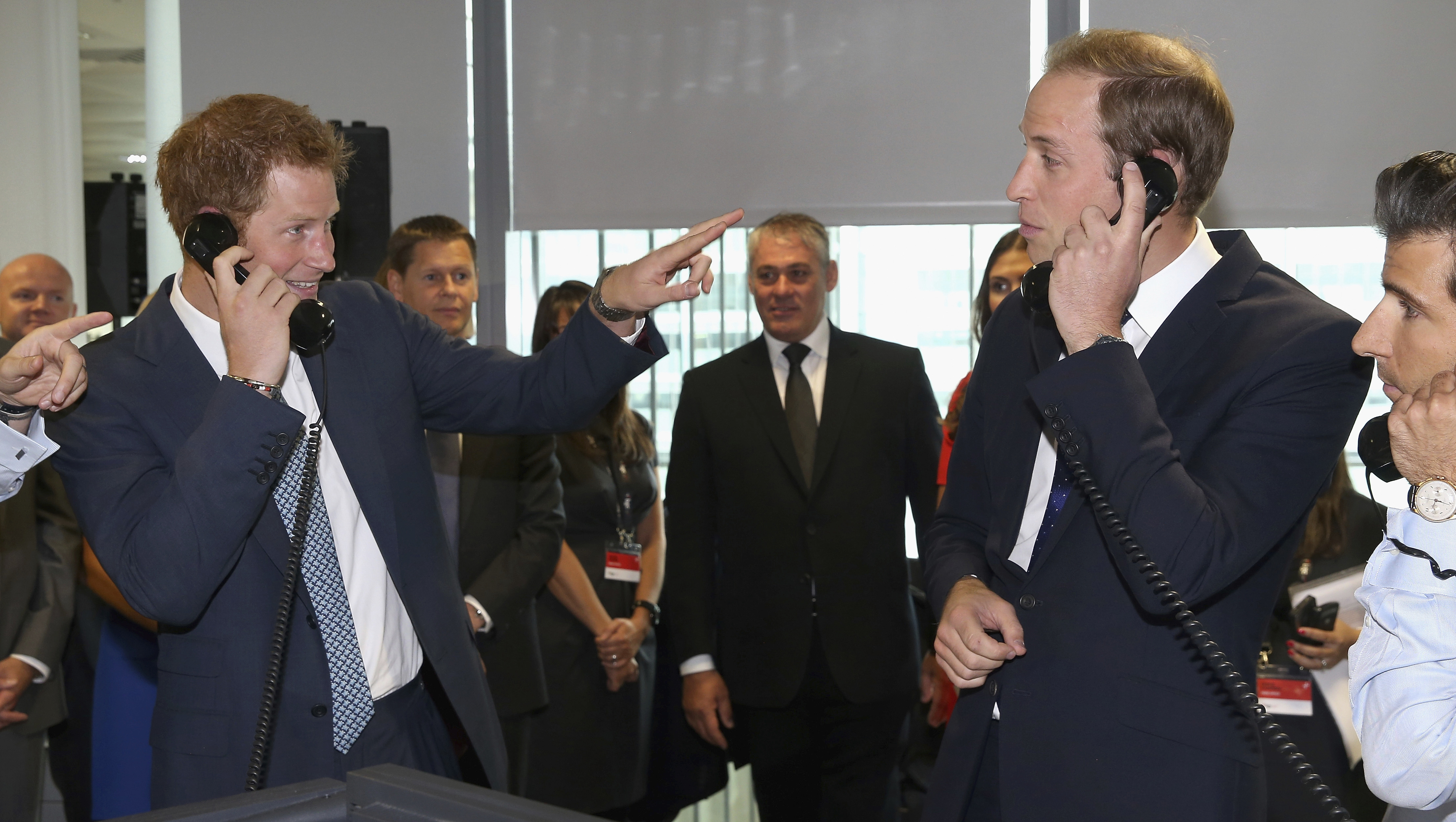 NGN has denied there was a "secret agreement." The palace hasn't responded to messages seeking comment on that or William's alleged settlement.
A spokesperson for News Group issued a statement on Friday saying that it was pleased that the court threw out Grant's phone hacking allegations.
"NGN strongly denies the various historical allegations of unlawful information-gathering contained in what remains of Mr. Grant's claim," the statement said.
For a daily dose of 9Honey, subscribe to our newsletter here.
————————————
Title: Hugh Grant's lawsuit alleging illegal snooping by British tabloid can go to trial, court says
Sourced From: celebrity.nine.com.au/latest/hugh-grants-lawsuit-alleging-illegal-snooping-by-the-sun-tabloid-allowed-to-go-to-trial-court-rules/fe413f79-f482-4d51-9350-59129fdcaa6b
Published Date: Fri, 26 May 2023 12:05:00 GMT
Read More
Did you miss our previous article…
https://mansbrand.com/being-mary-tyler-moore-director-james-adolphus-on-why-moore-never-saw-herself-as-a-feminist/