NBA Trade Deadline: Joel Embiid's MVP-Level Run Doesn't Fix the Philadelphia 76ers Ben Simmons Issue
Now in his sixth NBA season, Joel Embiid is better than ever. Since returning from a bout with coronavirus (COVID-19) in late November, the 27-year-old is on a tear. Does that lessen the urgency for the Philadelphia 76ers to end the Ben Simmons standoff before the Feb. 10 NBA trade deadline?
Embiid thinks so. He likes where the team is. Why wouldn't he? Without a three-time All-Star in Simmons, the Sixers are 2.5 games off the lead in the Eastern Conference in what looks like a six-teams-in-the-ring free-for-all.
The superstar center is having perhaps the best year of his stellar career. But are the 76ers good enough to stand pat at the NBA trade deadline? That's a more complicated question.
Joel Embiid is scorching hot for the Philadelphia 76ers
Joel Embiid has played 24 of 25 games for the Philadelphia 76ers since his Nov. 27 return. In that span, the team is 16–9. Since Christmas, the Sixers are a sizzling 10–2.
In his last 24 games, Embiid averaged 30.5 points, 11.0 rebounds, 4.2 assists, 1.4 steals, and 1.1 blocks in 33.4 minutes. His shooting splits are 51.2%/36.7%/82.8%. That's MVP-level production.
Over the last 12 games, the three-time All-NBA center doubled down. Since Dec. 26, Embiid averages 33.3 points on 56.8% shooting overall and 37.5% behind the arc.
Ask the Orlando Magic how well he's playing. On Jan. 19, Embiid scored 50 points in 27 minutes. According to ESPN News Services, it's the second-fewest minutes played in a 50-point game in the shot-clock era (1954–55). Klay Thompson scored 52 points in 26:33 in October 2018. Embiid logged 27:03 against the Magic.
The four-time All-Star is a difference-maker for Philadelphia. The Sixers are 23–10 when Embiid plays, 3-8 when he doesn't.
It's the second part of that equation that complicates things.
Joel Embiid is why the 76ers can't stand pat
As great as Joel Embiid is, he's just as fragile. The superstar's current streak of 16 consecutive games is the third-longest of his career. That's not even 20% of a season. However, it's like A.C. Green iron-man territory for Embiid.
His only longer streaks were 19 straight games from Feb. 22-March 28, 2018, and a career-long 26 consecutive contests to start the 2018–19 season.
The No. 3 overall pick in the 2014 NBA Draft played 293 games so far in his career. The Philadelphia 76ers have played 517 in that span. Knee problems are the primary concern since he sat out his first two seasons with a broken foot. He's never missed fewer than 18 games in a season, and he is at 13 this season.
The native of Cameroon doesn't think Philadelphia needs to make any moves. After a win over the Boston Celtics on Jan. 14, Embiid said as much, per Tim Bontemps of ESPN.
"When I look at where we are when we got most of the team in the lineup, especially me in the lineup, then we are 21–9 (now 23–10)," Embiid said. "That's not bad. … There's really no urgency to change anything. I think we got everything we need."
He's right to a degree. The 76ers are OK but with an enormous caveat: They're fine if nothing goes wrong with Embiid. History says that's not a bet in which to invest heavily.
It's a long drop off for the Philadelphia 76ers after Embiid
The Philadelphia 76ers have three players on maximum contracts. Besides Joel Embiid and Simmons, Tobias Harris is at the top of the pay scale.
In the third season of a five-year contract signed in 2019, Harris is missing Simmons much more than is Embiid.
The 11-year pro is scoring 18.2 points per game, down from last season's 19.5 mark despite playing 2.3 minutes more per game. Harris's 3-point shot has all but disappeared. He's hitting 31.3%, down from 39.4%. It's his lowest mark since 2013–14 and well off his career 36.4% pace.
Spacing isn't a problem for the Sixers. Seth Curry shoots 41.7% from 3-point range, Tyrese Maxey is at 40.2%, reserve Georges Niang drops 39.5% of his attempts, and veteran Danny Green hits 38.1%.
However, none of those players fits the profile of a top option. The way he's played this season neither does Harris.
Playmaking by committee is working for coach Doc Rivers' team. Maxey leads the club with 4.3 assists per game, but three players (including Embiid) average at least four a night, with Harris at 3.8. Still, without Simmons, the team lacks a full-time facilitator.
Joel Embiid is the leader of the Philadelphia 76ers. Ultimately, they will go as far as he takes them. But it's wrong to think there is no urgency to resolve the Simmons situation. Given the superstar big man's injury history, standing pat at the NBA trade deadline is an enormous risk.
Statistics courtesy of Basketball Reference. Contract information courtesy of Spotrac.
Like Sportscasting on Facebook. Follow us on Twitter @sportscasting19.
RELATED: 76ers Stumbled Across Something Special With Bully-Ball Lineup Featuring 'Bigs' Joel Embiid and Andre Drummond
The post NBA Trade Deadline: Joel Embiid's MVP-Level Run Doesn't Fix the Philadelphia 76ers Ben Simmons Issue appeared first on Sportscasting | Pure Sports.
———————–
By: Phil Watson
Title: NBA Trade Deadline: Joel Embiid's MVP-Level Run Doesn't Fix the Philadelphia 76ers Ben Simmons Issue
Sourced From: www.sportscasting.com/nba-trade-deadline-joel-embiids-mvp-level-run-doesnt-fix-the-philadelphia-76ers-ben-simmons-issue/
Published Date: Fri, 21 Jan 2022 02:53:25 +0000
Read More
Did you miss our previous article…
https://www.mansbrand.com/the-state-of-the-race-the-movies-are-big-its-the-oscars-that-got-small/
Taylor Swift's rep responds to reports the singer has the worst private jet carbon emissions
A spokesperson for Taylor Swift has responded to a report that named the singer as the celebrity with the worst private jet CO2 emissions. 
Yesterday, a report released by Yard claimed the American singer was the biggest CO2 polluter of the year so far, having flown in her private jet 170 times since January and totalling 8,294.54 tonnes of CO2.
However, Swift's spokesperson told Buzzfeed News the statistics are inaccurate.
For context, the report claims the average person produces just seven tonnes of carbon emissions per year.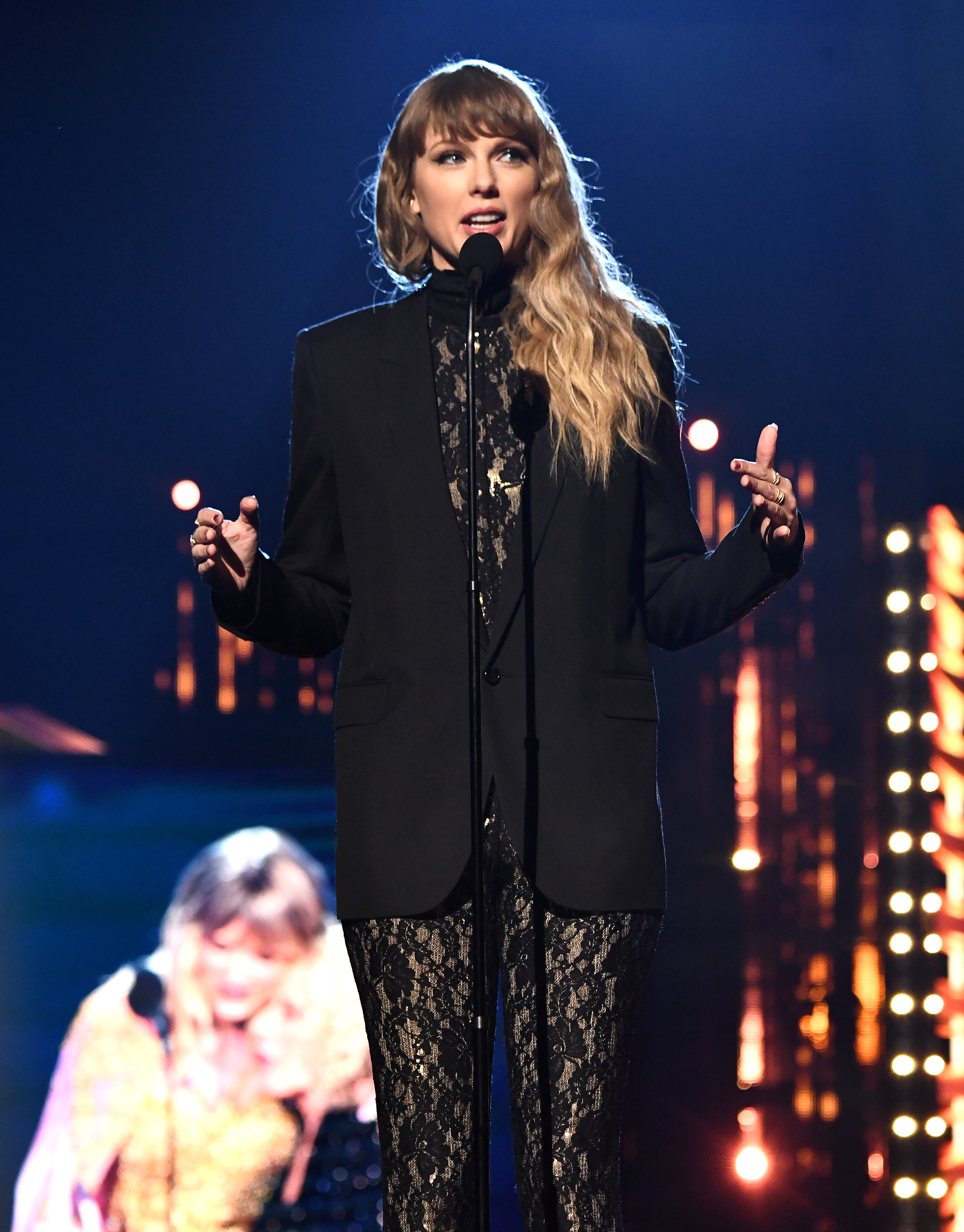 Swift's representative said only some of the 170 flights can be attributed to the singer: "Taylor's jet is loaned out regularly to other individuals. To attribute most or all of these trips to her is blatantly incorrect."
Regardless, it is clear Swift's jet is racking up significant amounts of carbon emissions due to its inefficient use.
According to the Yard report, her average flight time is just 80 minutes, and her jet's shortest recorded flight flew between Missouri and Nashville for just 36 minutes.
Other significant celebrity polluters include boxer and domestic violence perpetrator Floyd Mayweather, whose shortest flight was just 10 minutes long but emitted one ton of carbon; Kim Kardashian, who has emitted 609 times more carbon than the average person; and director Steven Spielberg, who took an 18-minute flight between Rotterdam and Amsterdam – a route which, when taken by train, takes only an hour. 
The subject of celebrity carbon emissions has blown up ever since Kylie Jenner shared an out-of-touch photo of her and partner Travis Scott posing in front of their private jets with the caption, "you wanna take mine or yours?"
In the midst of the backlash, many began diving deeper into Jenner's private jet use by examining the Celebrity Jets Twitter account, which records celebrity private jet trips.
https://twitter.com/CelebJets/status/1547047653690822661?ref_src=twsrc%5Etfw
Many were horrified she was regularly taking flights as short as 12 minutes and reprimanded her for "her absolute disregard for the planet".
Many found it hypocritical that ordinary people were being asked by big companies to reduce their car trips and use paper straws when celebrities are constantly leaving huge carbon footprints with frivolous trips in their private jets.
Despite the wave of criticism, celebrities have continued to take private flights between short distances. 
————————————
Title: Taylor Swift's rep responds to reports the singer has the worst private jet carbon emissions
Sourced From: celebrity.nine.com.au/latest/taylor-swift-private-jet-co2-emissions-highest-celebrity-rep-statement/589119a2-fb57-48bc-9547-73c28db53d21
Published Date: Sun, 31 Jul 2022 03:07:00 GMT
Read More
Did you miss our previous article…
https://www.mansbrand.com/jodie-sweetin-marries-mescal-wasilewski-with-fuller-house-co-stars-in-attendance/
Jodie Sweetin Marries Mescal Wasilewski with 'Fuller House' Co-Stars in Attendance!
Jodie Sweetin is married!
The 40-year-old actress, best known for playing Stephanie Tanner on Full House and Fuller House, married social worker Mescal Wasilewski on Saturday (July 30) at a private home in Malibu, Calif. after five years together.
Click inside to read more…
Jodie and Mescal wed in an intimate backyard ceremony that included her two daughters – Zoie, 14, and Beatrix, 11 – and her Fuller House co-stars including John Stamos, Candace Cameron Bure, and Andrea Barber.
"I know I have the right partner for the rest of whatever life brings me," Jodie shared with People. "And I couldn't be more grateful."
Jodie and Mescal were first introduced through friends in 2017 and dated long-distanced before Mescal moved from New York City to Los Angeles in 2020. They got engaged in January 2022.
This is the fourth marriage for Jodie – she was first married to Shaun Holguin from 2002 to 2006, to Cody Herpin from 2007 until 2010, and to Morty Coyle from 2012 to 2016. She shares Zoie with Cody and Beatrix with Morty.
Congrats to the newlyweds!
————————————
By: Just Jared
Title: Jodie Sweetin Marries Mescal Wasilewski with 'Fuller House' Co-Stars in Attendance!
Sourced From: www.justjared.com/2022/07/31/jodie-sweetin-marries-mescal-wasilewski-with-fuller-house-co-stars-in-attendance/
Published Date: Sun, 31 Jul 2022 04:26:28 +0000
Read More
Did you miss our previous article…
https://www.mansbrand.com/how-to-make-sense-of-a-very-unpredictable-fall-movie-season/
How to Make Sense of a Very Unpredictable Fall Movie Season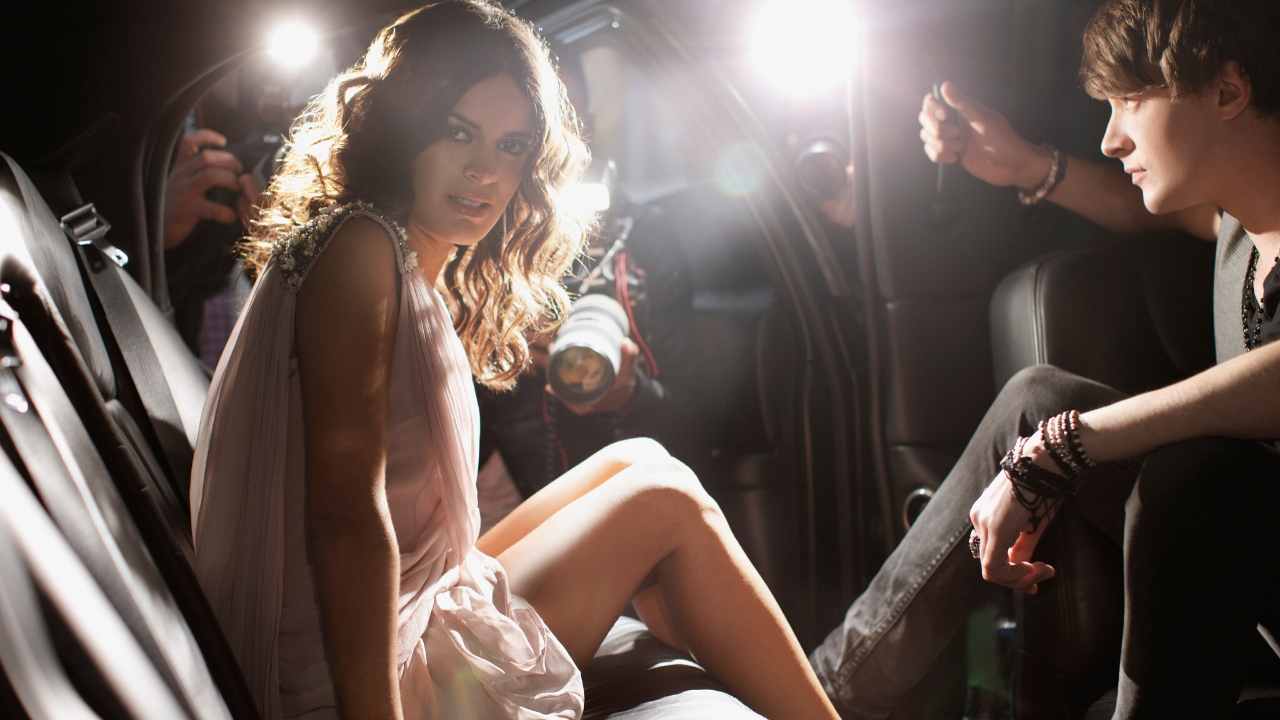 All of a sudden, the fall movie season looks very busy. This week brought two big festival announcements loaded with major films to come: First came Venice, with a lineup that includes everything from Darren Aronofsky's "The Whale" to "Bardo"; it was followed by TIFF, where Steven Spielberg's "The Fabelmans" will premiere alongside Sam Mendes' "Empire of Light" and Sarah Polley's "Women Talking," among many others. Meanwhile, Telluride continues to shroud its selections in secret, but the latest lineups help us get a sense of what to expect there as well.
In this week's episode of Screen Talk, Eric Kohn and Anne Thompson dig through both lineups to get a sense for which films could impact the coming awards season and why it's almost certain to be an unpredictable ride. They also address the return of competitiveness between festivals that seemed to subside earlier in the pandemic, and touch on the recent changes to the Oscar submission rules in France.
Watch the full episode above or listen it below. 

Screen Talk is produced by Azwan Badruzaman and available on Apple Podcasts, Stitcher, and Spotify, and hosted by Megaphone. Browse previous installments here, subscribe here, and be sure to let us know if you'd like to hear the hosts address specific issues in upcoming editions of Screen Talk. 
———————–
By: Anne Thompson
Title: How to Make Sense of a Very Unpredictable Fall Movie Season
Sourced From: www.indiewire.com/video/tiff-venice-2022-analysis-spielberg-screen-talk-391-1234746652/
Published Date: Fri, 29 Jul 2022 20:52:17 +0000
Read More