Notre Dame coach Niele Ivey paved the way for her son Jaden's basketball stardom Ivey and her son, a star guard at Purdue, will lead their respective teams in the men's and women's NCAA tournaments
The two-hour drive from South Bend to West Lafayette, Indiana, is therapeutic for Niele Ivey. During the car ride, her coach's cap comes off, as does the Notre Dame navy and gold apparel, which is exchanged for Purdue black and gold. At Mackey Arena, she's not leading Notre Dame's storied women's basketball program. She's simply a mom cheering on her son, Jaden Ivey, the leading scorer for one of the nation's top teams.
"It means a lot because I know she has a hectic schedule herself having to have practice and games as well. It can be tough on her because after she's done with work, she [has] to drive to come see me," Purdue guard Jaden Ivey told Andscape. "I'm blessed that she's able to come see me play most of my games this year. Down the road, wherever my path may lead me, I'm just hoping she can be able to come watch me play."
It's no coincidence that Jaden Ivey has a passion for basketball, his mother said. He was on the court before even leaving the womb. Niele Ivey found out she was pregnant with him during her rookie year in the WNBA, all while starting in 26 of the 32 games she played that season. The 19th overall selection by the Indiana Fever in the 2001 draft, she spent five years in the league and also played for the Detroit Shock and Phoenix Mercury.
Jaden Ivey spent his childhood following her around the gym for whichever team Niele played or coached for, and when she accepted the head-coaching job at Notre Dame, her alma mater, he accompanied his mother to the introductory news conference wearing her college jersey.
The mother and son have bonded over their love for the game and have withstood the journeys the sport has taken them on.
"We both have been surrounded by [basketball]. It's opened so many doors for both of us," Niele Ivey said. "He's having the opportunity to live out his dreams playing basketball and I've had the opportunity to live out my dream playing basketball, winning a title in college, going to the pros and now coaching."
Niele Ivey spent a combined 17 seasons with Notre Dame as a player and assistant coach under Muffet McGraw before joining the Memphis Grizzlies' staff in 2019-20 as an assistant under head coach Taylor Jenkins. She took over Notre Dame's women's program in April 2020, becoming the school's first African American female head coach.
She'll be making her first NCAA tournament appearance as a head coach this season, as the Fighting Irish are the No. 5 seed in the Bridgeport Region and will face No. 12 seed UMass in the women's first round on Saturday.
Jaden, a 6-foot-4 sophomore, was instrumental in the Boilermakers receiving their first No. 1 ranking in the Associated Press poll this season. They wound up a 3-seed in the men's NCAA tournament and will take on 14th-seeded Yale on Friday. He was named first-team All-Big Ten and is a finalist for the Jerry West Award, given to the nation's top shooting guard. A projected top-5 pick, according to ESPN's latest mock draft, Jaden Ivey is averaging 17.4 points, 4.9 rebounds and 3.2 assists this season.
But the journey to reach this point didn't go without sacrifices on both ends. Over the years, Niele Ivey missed many of her son's basketball games due to work commitments, and the two were separated during his senior year of high school when she took the Grizzlies job.
"I think we kind of make it look easy but it's not, because I missed a lot of things. I've missed so many of his [middle school] championships because of work," his mother said. "So those types of moments I feel like are the hardest because I always want to be there. I want to be present to support him and sometimes my work doesn't allow, but when it does, it's just so much joy when I get a chance to be there because I know how much that means to him. … That support and love we have for each other trumps all the hard times."
Now that they live within a shorter distance from one another, Niele Ivey has been able to witness her son's growth from his freshman year to sophomore year at Purdue. She watched her son earn his coaches' trust from the first player off the bench to starter to team leader capable of hitting big shots with the game on the line, as he's done multiple times throughout his two-year college career.
"Every time I go up there I just see a different Jaden, a more mature Jaden. I have watched this progression from his freshman year having to deal with injuries … until he really came alive in the Ohio State game [his freshman year]," Niele Ivey said. "He had his moment and made the [game-winning] shot that I think really propelled his confidence.
"He's worked so hard, he stayed the course. It wasn't easy, but he persevered. The emotion that he kind of showed after the game … that was probably my proudest moment of him."
Niele Ivey tries her best to never miss a game. But if she can't be there in the stands, the digital video recorder on her television is always set to record, ready to break down film over a call with her son.
"He asks a lot of questions [and] I gave him a lot of feedback," Niele Ivey said. "I'm putting on my coach's hat and I'm like, 'This is how people are playing you, this is the scouting report. This is the area that you need to grow [and] this is how they're guarding you,' and he receives it and he works on it or he applies it."
Niele Ivey's success has paved the way for her son to build relationships with some of the game's biggest names. Jaden Ivey has no shortage of basketball influences, from WNBA players Arike Ogunbowale, Skylar Diggins-Smith and Jewell Loyd to Grizzlies superstar guard Ja Morant, whom he was able to work out with during his mom's time with Memphis.
"[Working with the Grizzlies] gave [Jaden] an opportunity to see [the NBA] up close and personal. He was always motivated, but it just gave him a little more motivation to see it, to feel it," Niele Ivey said. "When you're on the outside idolizing some of these players and dreaming to play on the next level is one thing, but then being able to meet them, watch them, talk to them, get their numbers and hang with them is a whole different thing."
The Iveys' relationship with the Grizzlies didn't fizzle out when she returned to Notre Dame. Whether it's the Fighting Irish upsetting then-No. 3-ranked NC State or Jaden Ivey posterizing two Rutgers defenders, Morant doesn't hesitate to congratulate the two on social media. The Grizzlies All-Star has tremendous respect for them both.
"That's family. It's [exciting] to see both of them succeed in what they do," Morant said. "Who would have thought [when] she was our coach [and] he was coming around to the games. Now just seeing her lead her team and him lead his team is big-time. They always got a fan in me and I'm always rooting for them and letting the world know about both of them.
"[Jaden's] big-time," he continued. "I feel like he took on the challenge of coming back for another year and leading the team, and he's doing a real good job doing whatever the team needs from him. I wouldn't be surprised if he went No. 1 in the draft with just his play. [He's] got his team in a great position [and] can do a lot on the floor from all three levels. Just his energy, effort and all those things make him such a special player."
Already a gifted scorer, Jaden Ivey has improved his shooting and court vision this season and has drawn comparisons with the No. 2 overall pick out of Murray State in 2019.
"It means a lot that a player like him notices my game and notices how talented I am. It means a lot coming from him," Jaden Ivey said after hearing Morant's praises. "It just really comes with the work that I put in, the hours that I've sacrificed to just work on my game. I can only thank God for all the blessings that I have and that I still have yet to receive." 
He hasn't announced his plans. While he could declare for the NBA draft following this season, right now, his focus is on the NCAA tournament. Jaden and the Boilermakers have spent much of the season as favorites to make a Final Four run. They are looking to avenge a first-round exit in last year's tournament at the hands of North Texas.
"The biggest thing for me is just taking all the lessons that they've taught me, all the experiences that I've been in to get better," he said. "Just gradually working towards my goal, which is to be in the NBA. Just day by day, just trying to get better, staying patient with God's plan. Whatever happens, I'm OK with it. Just taking it one day at a time — I think that's the biggest thing for me."
Niele Ivey saw her son score 26 points in his tournament debut in 2021. Her Fighting Irish team, however, finished the season 22-8 and will also pursue a national title this year, making it more challenging to watch her son in person.
But as the Purdue men and Notre Dame women journey through their respective tournaments, there's no doubt the mother and son duo will be rooting each other on, even if it has to be from a distance.
"It's a blessing to have a person that knows the game and loves the game just as much as you," Jaden Ivey said. "I try to utilize it every day I can, because she's still in the game today."
———————–
By: Mia Berry
Title: Notre Dame coach Niele Ivey paved the way for her son Jaden's basketball stardom Ivey and her son, a star guard at Purdue, will lead their respective teams in the men's and women's NCAA tournaments
Sourced From: andscape.com/features/notre-dame-coach-niele-ivey-paved-the-way-for-her-son-jadens-basketball-stardom/
Published Date: Thu, 17 Mar 2022 13:13:29 +0000
Read More
Did you miss our previous article…
https://www.mansbrand.com/cmt-announces-nominations-for-the-2022-cmt-music-awards/
Taylor Swift's rep responds to reports the singer has the worst private jet carbon emissions
A spokesperson for Taylor Swift has responded to a report that named the singer as the celebrity with the worst private jet CO2 emissions. 
Yesterday, a report released by Yard claimed the American singer was the biggest CO2 polluter of the year so far, having flown in her private jet 170 times since January and totalling 8,294.54 tonnes of CO2.
However, Swift's spokesperson told Buzzfeed News the statistics are inaccurate.
For context, the report claims the average person produces just seven tonnes of carbon emissions per year.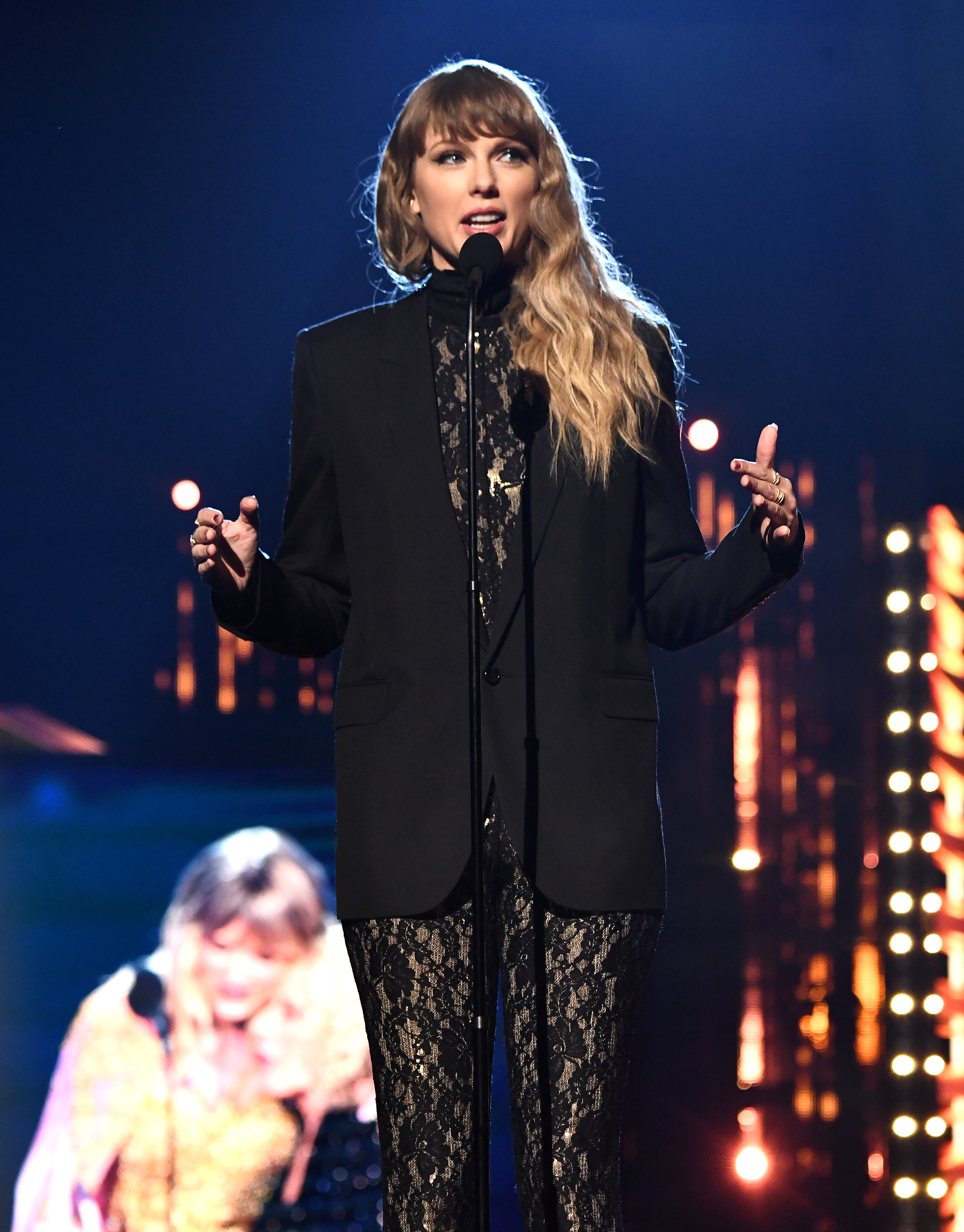 Swift's representative said only some of the 170 flights can be attributed to the singer: "Taylor's jet is loaned out regularly to other individuals. To attribute most or all of these trips to her is blatantly incorrect."
Regardless, it is clear Swift's jet is racking up significant amounts of carbon emissions due to its inefficient use.
According to the Yard report, her average flight time is just 80 minutes, and her jet's shortest recorded flight flew between Missouri and Nashville for just 36 minutes.
Other significant celebrity polluters include boxer and domestic violence perpetrator Floyd Mayweather, whose shortest flight was just 10 minutes long but emitted one ton of carbon; Kim Kardashian, who has emitted 609 times more carbon than the average person; and director Steven Spielberg, who took an 18-minute flight between Rotterdam and Amsterdam – a route which, when taken by train, takes only an hour. 
The subject of celebrity carbon emissions has blown up ever since Kylie Jenner shared an out-of-touch photo of her and partner Travis Scott posing in front of their private jets with the caption, "you wanna take mine or yours?"
In the midst of the backlash, many began diving deeper into Jenner's private jet use by examining the Celebrity Jets Twitter account, which records celebrity private jet trips.
https://twitter.com/CelebJets/status/1547047653690822661?ref_src=twsrc%5Etfw
Many were horrified she was regularly taking flights as short as 12 minutes and reprimanded her for "her absolute disregard for the planet".
Many found it hypocritical that ordinary people were being asked by big companies to reduce their car trips and use paper straws when celebrities are constantly leaving huge carbon footprints with frivolous trips in their private jets.
Despite the wave of criticism, celebrities have continued to take private flights between short distances. 
————————————
Title: Taylor Swift's rep responds to reports the singer has the worst private jet carbon emissions
Sourced From: celebrity.nine.com.au/latest/taylor-swift-private-jet-co2-emissions-highest-celebrity-rep-statement/589119a2-fb57-48bc-9547-73c28db53d21
Published Date: Sun, 31 Jul 2022 03:07:00 GMT
Read More
Did you miss our previous article…
https://www.mansbrand.com/jodie-sweetin-marries-mescal-wasilewski-with-fuller-house-co-stars-in-attendance/
Jodie Sweetin Marries Mescal Wasilewski with 'Fuller House' Co-Stars in Attendance!
Jodie Sweetin is married!
The 40-year-old actress, best known for playing Stephanie Tanner on Full House and Fuller House, married social worker Mescal Wasilewski on Saturday (July 30) at a private home in Malibu, Calif. after five years together.
Click inside to read more…
Jodie and Mescal wed in an intimate backyard ceremony that included her two daughters – Zoie, 14, and Beatrix, 11 – and her Fuller House co-stars including John Stamos, Candace Cameron Bure, and Andrea Barber.
"I know I have the right partner for the rest of whatever life brings me," Jodie shared with People. "And I couldn't be more grateful."
Jodie and Mescal were first introduced through friends in 2017 and dated long-distanced before Mescal moved from New York City to Los Angeles in 2020. They got engaged in January 2022.
This is the fourth marriage for Jodie – she was first married to Shaun Holguin from 2002 to 2006, to Cody Herpin from 2007 until 2010, and to Morty Coyle from 2012 to 2016. She shares Zoie with Cody and Beatrix with Morty.
Congrats to the newlyweds!
————————————
By: Just Jared
Title: Jodie Sweetin Marries Mescal Wasilewski with 'Fuller House' Co-Stars in Attendance!
Sourced From: www.justjared.com/2022/07/31/jodie-sweetin-marries-mescal-wasilewski-with-fuller-house-co-stars-in-attendance/
Published Date: Sun, 31 Jul 2022 04:26:28 +0000
Read More
Did you miss our previous article…
https://www.mansbrand.com/how-to-make-sense-of-a-very-unpredictable-fall-movie-season/
How to Make Sense of a Very Unpredictable Fall Movie Season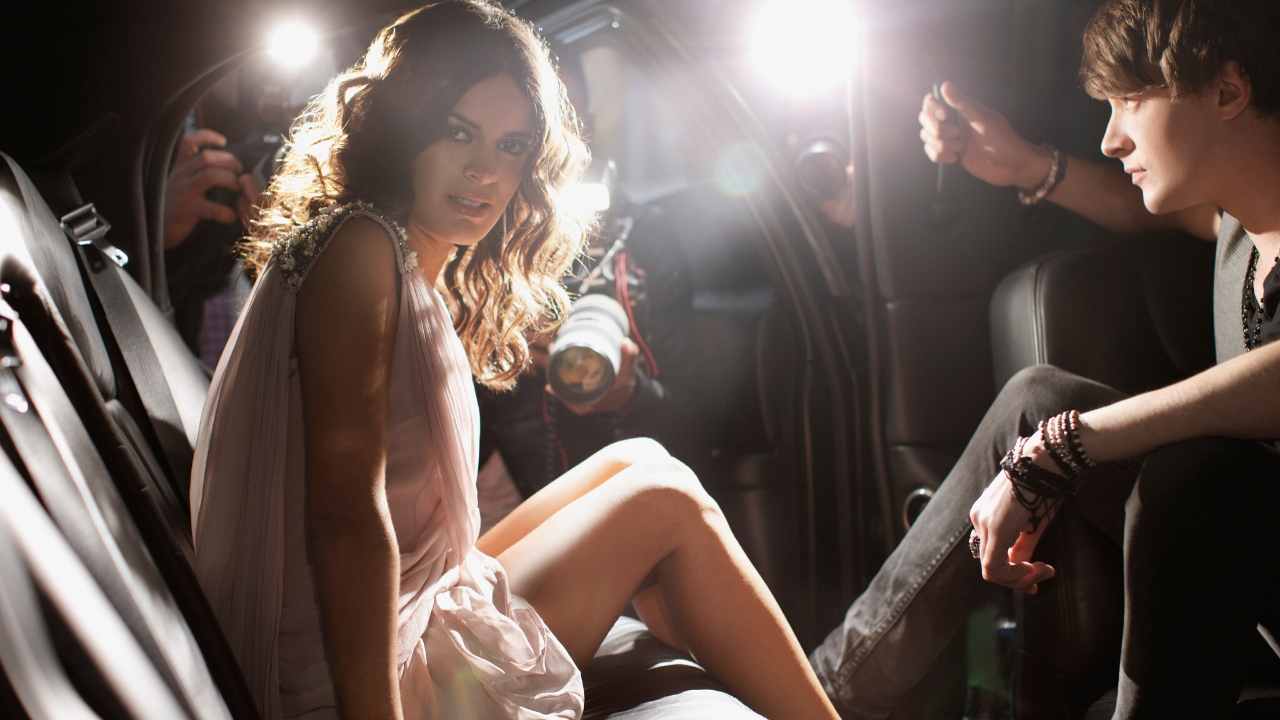 All of a sudden, the fall movie season looks very busy. This week brought two big festival announcements loaded with major films to come: First came Venice, with a lineup that includes everything from Darren Aronofsky's "The Whale" to "Bardo"; it was followed by TIFF, where Steven Spielberg's "The Fabelmans" will premiere alongside Sam Mendes' "Empire of Light" and Sarah Polley's "Women Talking," among many others. Meanwhile, Telluride continues to shroud its selections in secret, but the latest lineups help us get a sense of what to expect there as well.
In this week's episode of Screen Talk, Eric Kohn and Anne Thompson dig through both lineups to get a sense for which films could impact the coming awards season and why it's almost certain to be an unpredictable ride. They also address the return of competitiveness between festivals that seemed to subside earlier in the pandemic, and touch on the recent changes to the Oscar submission rules in France.
Watch the full episode above or listen it below. 

Screen Talk is produced by Azwan Badruzaman and available on Apple Podcasts, Stitcher, and Spotify, and hosted by Megaphone. Browse previous installments here, subscribe here, and be sure to let us know if you'd like to hear the hosts address specific issues in upcoming editions of Screen Talk. 
———————–
By: Anne Thompson
Title: How to Make Sense of a Very Unpredictable Fall Movie Season
Sourced From: www.indiewire.com/video/tiff-venice-2022-analysis-spielberg-screen-talk-391-1234746652/
Published Date: Fri, 29 Jul 2022 20:52:17 +0000
Read More