Why do some people who look can't-miss high-achievers on paper end up floundering in life, while those who can seem like underdogs end up flourishing?
When my guest noticed this phenomenon while being involved in the selection process of veteran SEALs for a specialized command, it led him to the discovery that beneath more obvious skills are hidden drivers of performance, which he calls attributes. His name is Rich Diviney, and he's a retired Navy SEAL commander and the author of The Attributes: 25 Hidden Drivers of Optimal Performance. Today on the show, Rich discusses the difference between skills and attributes and how the latter can't be taught, but can be developed. We then talk about the difference between peak and optimal performance, before turning to the attributes which drive the latter. We get into a discussion of the components of grit, the difference between discipline and self-discipline, why you should become something of a humble narcissist, and much more. We end our conversation with how to figure out the attributes you are and aren't strong in, and which you need for getting where you want to go.
Resources Related to the Podcast
AoM Article: The 6 Types of Grit (And How to Develop Them)AoM Podcast: The Hell-Raising Leader of WWII's Filthy ThirteenAoM Podcast #675: The Humble, Narcissistic LeaderAoM Article: How to Develop Situational AwarenessAoM Article: Being DecisiveSunday Firesides: Self-Discipline for What?
Connect With Rich Diviney
The Attributes Website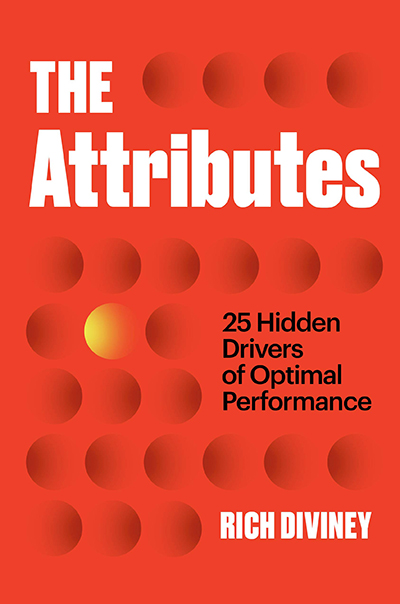 Listen to the Podcast! (And don't forget to leave us a review!)
Listen to the episode on a separate page.
Download this episode.
Subscribe to the podcast in the media player of your choice.
Listen ad-free on Stitcher Premium; get a free month when you use code "manliness" at checkout.
Podcast Sponsors
Click here to see a full list of our podcast sponsors.
The post Podcast #738: The Character Traits That Drive Optimal Performance appeared first on The Art of Manliness.
This Revolutionary Helmet Was Designed Specifically For Modern E-Bikes
Sony Unveils New PlayStation Streaming Handheld Dubbed 'Project Q'
The Leica Q3 Camera Introduces an Improved Autofocus System