One by one, late on a Friday evening, Robert Lewandowski called his Poland teammates. They were scattered across Europe, and most of them were busily preparing for club games that weekend, but his question could not wait.
They had all seen the footage emerging from Ukraine: Russian tanks rolling across the border, Russian artillery bombarding cities and towns, Ukrainian refugees flooding out of the country, hundreds of thousands of them seeking shelter in Poland.
In a matter of weeks, Poland was scheduled to face Russia in a crucial World Cup qualifier. Lewandowski had known immediately, once the invasion of Ukraine had begun, that he did not want the game in late March to go ahead. He had already called the president of the Polish soccer federation and made that clear. Now he wanted to know how his teammates felt.
Without exception, the answer was emphatic. Lewandowski did not, he said in an interview, "have to convince anyone." The conversation he had with Wojciech Szczesny, the Juventus goalkeeper who has been one of Lewandowski's Poland teammates for more than a decade, was typical. "I just said, 'I'm not playing the game,'" Szczesny said. "That was how he felt, too. We all said the same thing."
After finishing his calls late on that February night, Lewandowski — the Poland captain and, by some distance, his country's most high-profile athlete — relayed his conversations to executives at the federation. The players, he said, were unanimous: They would not take the field against Russia. It did not matter if the game was held on neutral territory or if Russia played it under a neutral flag.
It did not even matter to them if Poland was thrown out of the World Cup as a result. "We didn't think about the consequences or whether we might be punished," Szczesny said. "We only cared about the outcome. We were prepared to forfeit the game. We were not going to play."
The federation readily acceded to the players' decision. They told Lewandowski they would relay a message to FIFA, world soccer's governing body, the next morning to inform the organization of the Polish position. "We said that on Saturday we would announce there would be no games at all with Russia," Jakub Kwiatkowski, the general manager of the Polish men's national team, told the BBC.
The move seemed to force FIFA's hand. The organization had, for much of the first week of the invasion, been studiously quiet on the subject of whether Russia — or any of its club teams — would be allowed to continue to play either in World Cup qualifying or in competitions under the auspices of UEFA, European soccer's governing body.
Live Updates: Russia-Ukraine War
Videos show civilian casualties in missile strike on the separatist capital of Donetsk.
Zelensky will address Congress in a virtual speech on Wednesday.
Hundreds escape besieged Mariupol. Tens of thousands remain trapped.
The Polish authorities had been trying for several days to force FIFA to commit to a position. They had already sent the governing body two letters: one in which it confirmed that Poland would refuse to play games in Russia, and one in which Sweden and the Czech Republic — the two other teams that stand in Poland's way of a place at the World Cup this winter — joined its boycott. "There was no reaction," Kwiatkowski said.
It took several more days for FIFA to respond at all, and when it did so it "did not go far enough," Szczesny said. FIFA's initial punishment prevented Russia only from playing on home soil, and under its own flag. Other than that, it would be free to compete. "It didn't go down very well with the players," Szczesny said. "It was not enough."
FIFA's position changed quickly once the vehemence of the Polish players' opposition became clear. "We sent them a statement that was very clear," Kwiatkowski said. "We will not play Russia at all, regardless of the name they play under or where the venue might be." By the next Monday, Feb. 28, FIFA had reversed course completely. Russia and Russian clubs, it declared, would no longer be able to play in its competitions, or in UEFA events. A subsequent ruling would decree that foreign players on Russian teams would be allowed to break their contracts and complete the season elsewhere.
Russia-Ukraine War: Key Things to Know
---
Card 1 of 3
Looking for a way out. Negotiators from both sides met again, as Russia expanded the targets of its military offensive and the humanitarian crisis deepened in Mariupol and other cities. But even the most basic progress towards diplomacy has proved elusive.
That it was the intervention of the players that broke the bureaucratic deadlock was significant, particularly as Russia prepares to contest its sporting isolation at the Court of Arbitration for Sport, the secretive, unelected judicial body that serves as a sort of voluntary high court for sporting matters.
Traditionally, for all their fame, soccer's leading stars have proved reluctant to involve themselves in anything that might be considered a political issue. That has started to change, though, in the aftermath of both the coronavirus pandemic and the broader Black Lives Matter movement. Players in the Premier League in England continue to take the knee before games, a gesture that was first adopted, in European soccer, by players in the Bundesliga in Germany.
Jordan Henderson, the Liverpool captain, spearheaded a campaign to help raise donations for the National Health Service at the height of the pandemic, after crude attempts by lawmakers in Britain to decry soccer players as greedy mercenaries. Marcus Rashford, the Manchester United striker, managed to force the country's Conservative government into a series of humiliating climb-downs on the issue of child food poverty.
While soccer has staged various initiatives to demonstrate its solidarity with Ukraine in the days and weeks after the Russian invasion, a number of players have done so individually, too. To Szczesny — whose partner is of Ukrainian heritage — that is a duty that comes with their profile and platform. "Social media helps us a lot, of course, but that means you have to be prepared to speak up about these things," he said. "We have to be among the first to stand up and speak out."
Lewandowski, too, is adamant that the sport and the people that play it have a "responsibility" to make their voices heard. "That is important," he said in an email. "Football is the most popular sport in the world. It is more than just entertainment. But it is more than part of our job. It is primarily a matter of decency."
That sense of duty, that conviction, is unlikely to wane, regardless of whether Russia's appeal succeeds at CAS. Poland's players were happy to sacrifice a place in the World Cup to do the right thing once. There is no reason to believe they would not do so again.
Taylor Swift's rep responds to reports the singer has the worst private jet carbon emissions
A spokesperson for Taylor Swift has responded to a report that named the singer as the celebrity with the worst private jet CO2 emissions. 
Yesterday, a report released by Yard claimed the American singer was the biggest CO2 polluter of the year so far, having flown in her private jet 170 times since January and totalling 8,294.54 tonnes of CO2.
However, Swift's spokesperson told Buzzfeed News the statistics are inaccurate.
For context, the report claims the average person produces just seven tonnes of carbon emissions per year.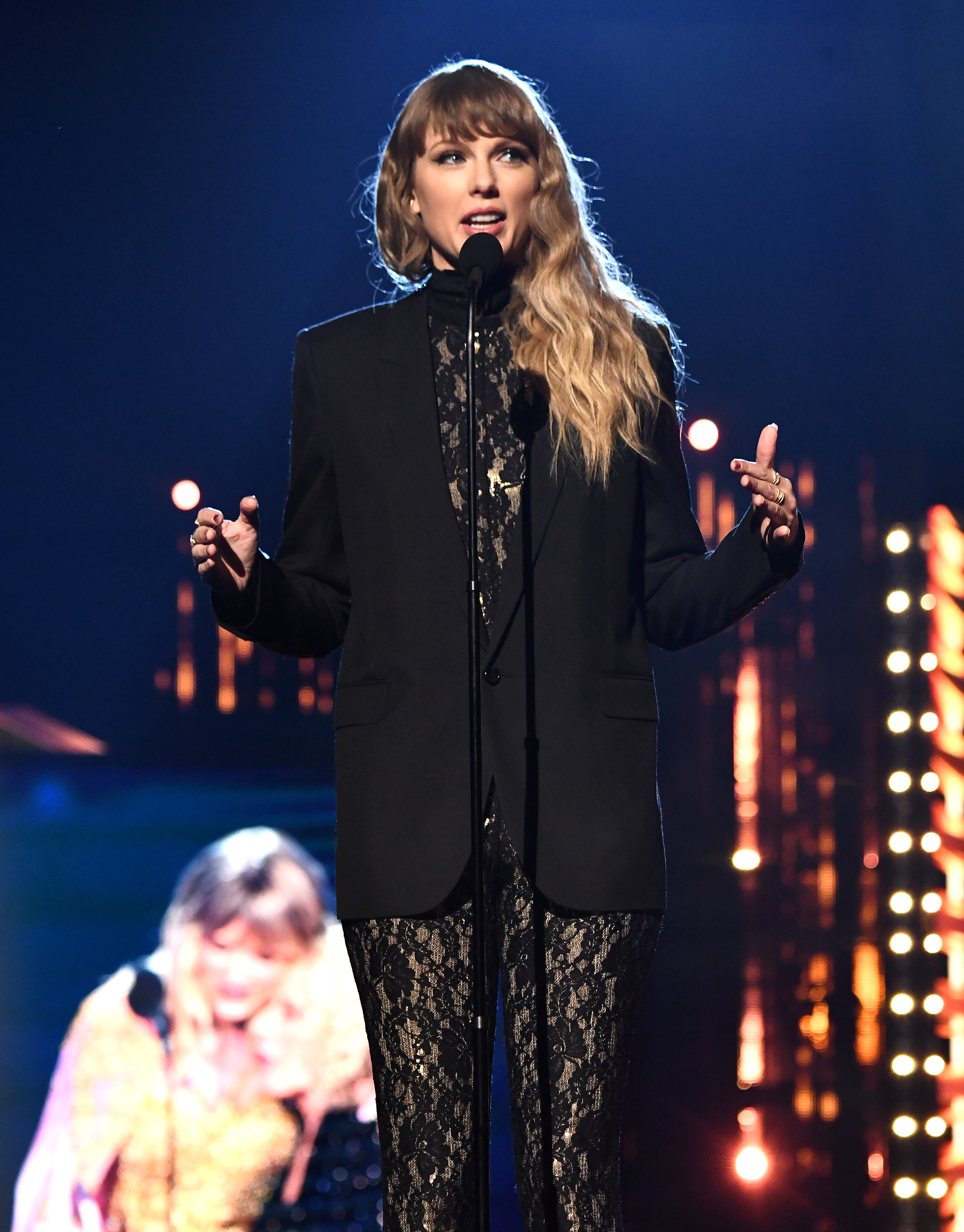 Swift's representative said only some of the 170 flights can be attributed to the singer: "Taylor's jet is loaned out regularly to other individuals. To attribute most or all of these trips to her is blatantly incorrect."
Regardless, it is clear Swift's jet is racking up significant amounts of carbon emissions due to its inefficient use.
According to the Yard report, her average flight time is just 80 minutes, and her jet's shortest recorded flight flew between Missouri and Nashville for just 36 minutes.
Other significant celebrity polluters include boxer and domestic violence perpetrator Floyd Mayweather, whose shortest flight was just 10 minutes long but emitted one ton of carbon; Kim Kardashian, who has emitted 609 times more carbon than the average person; and director Steven Spielberg, who took an 18-minute flight between Rotterdam and Amsterdam – a route which, when taken by train, takes only an hour. 
The subject of celebrity carbon emissions has blown up ever since Kylie Jenner shared an out-of-touch photo of her and partner Travis Scott posing in front of their private jets with the caption, "you wanna take mine or yours?"
In the midst of the backlash, many began diving deeper into Jenner's private jet use by examining the Celebrity Jets Twitter account, which records celebrity private jet trips.
https://twitter.com/CelebJets/status/1547047653690822661?ref_src=twsrc%5Etfw
Many were horrified she was regularly taking flights as short as 12 minutes and reprimanded her for "her absolute disregard for the planet".
Many found it hypocritical that ordinary people were being asked by big companies to reduce their car trips and use paper straws when celebrities are constantly leaving huge carbon footprints with frivolous trips in their private jets.
Despite the wave of criticism, celebrities have continued to take private flights between short distances. 
————————————
Title: Taylor Swift's rep responds to reports the singer has the worst private jet carbon emissions
Sourced From: celebrity.nine.com.au/latest/taylor-swift-private-jet-co2-emissions-highest-celebrity-rep-statement/589119a2-fb57-48bc-9547-73c28db53d21
Published Date: Sun, 31 Jul 2022 03:07:00 GMT
Read More
Did you miss our previous article…
https://www.mansbrand.com/jodie-sweetin-marries-mescal-wasilewski-with-fuller-house-co-stars-in-attendance/
Jodie Sweetin Marries Mescal Wasilewski with 'Fuller House' Co-Stars in Attendance!
Jodie Sweetin is married!
The 40-year-old actress, best known for playing Stephanie Tanner on Full House and Fuller House, married social worker Mescal Wasilewski on Saturday (July 30) at a private home in Malibu, Calif. after five years together.
Click inside to read more…
Jodie and Mescal wed in an intimate backyard ceremony that included her two daughters – Zoie, 14, and Beatrix, 11 – and her Fuller House co-stars including John Stamos, Candace Cameron Bure, and Andrea Barber.
"I know I have the right partner for the rest of whatever life brings me," Jodie shared with People. "And I couldn't be more grateful."
Jodie and Mescal were first introduced through friends in 2017 and dated long-distanced before Mescal moved from New York City to Los Angeles in 2020. They got engaged in January 2022.
This is the fourth marriage for Jodie – she was first married to Shaun Holguin from 2002 to 2006, to Cody Herpin from 2007 until 2010, and to Morty Coyle from 2012 to 2016. She shares Zoie with Cody and Beatrix with Morty.
Congrats to the newlyweds!
————————————
By: Just Jared
Title: Jodie Sweetin Marries Mescal Wasilewski with 'Fuller House' Co-Stars in Attendance!
Sourced From: www.justjared.com/2022/07/31/jodie-sweetin-marries-mescal-wasilewski-with-fuller-house-co-stars-in-attendance/
Published Date: Sun, 31 Jul 2022 04:26:28 +0000
Read More
Did you miss our previous article…
https://www.mansbrand.com/how-to-make-sense-of-a-very-unpredictable-fall-movie-season/
How to Make Sense of a Very Unpredictable Fall Movie Season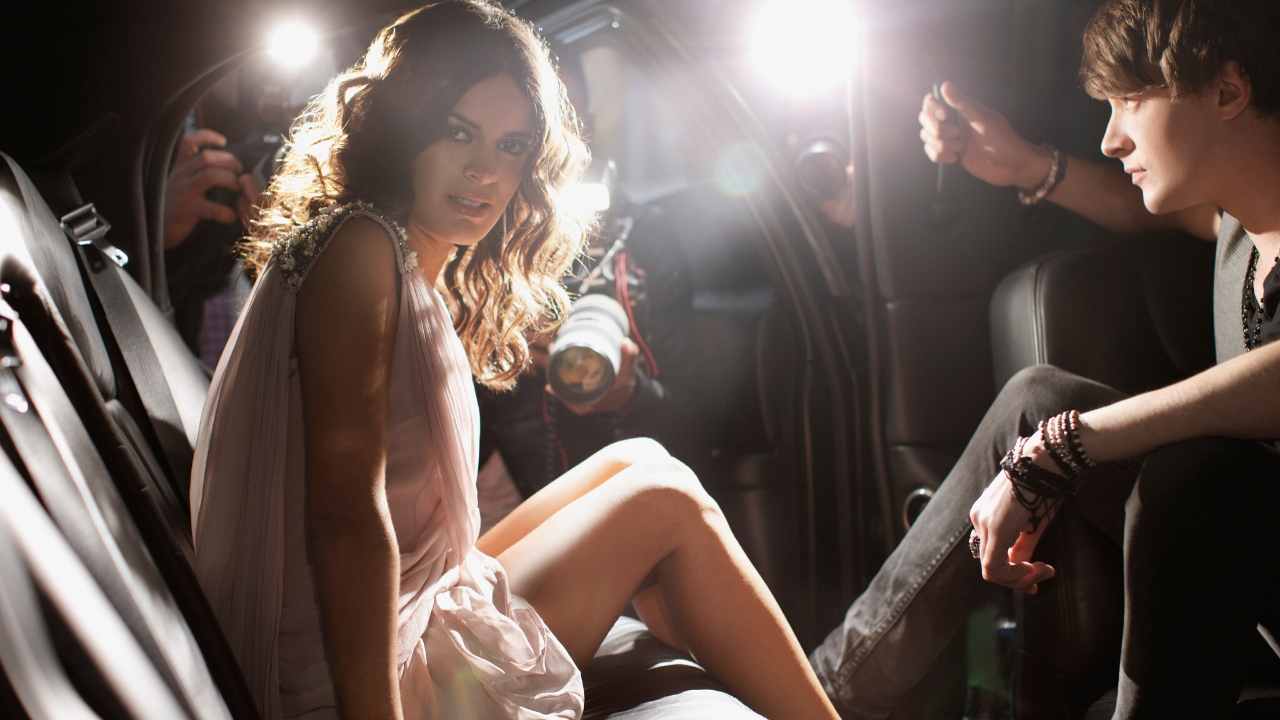 All of a sudden, the fall movie season looks very busy. This week brought two big festival announcements loaded with major films to come: First came Venice, with a lineup that includes everything from Darren Aronofsky's "The Whale" to "Bardo"; it was followed by TIFF, where Steven Spielberg's "The Fabelmans" will premiere alongside Sam Mendes' "Empire of Light" and Sarah Polley's "Women Talking," among many others. Meanwhile, Telluride continues to shroud its selections in secret, but the latest lineups help us get a sense of what to expect there as well.
In this week's episode of Screen Talk, Eric Kohn and Anne Thompson dig through both lineups to get a sense for which films could impact the coming awards season and why it's almost certain to be an unpredictable ride. They also address the return of competitiveness between festivals that seemed to subside earlier in the pandemic, and touch on the recent changes to the Oscar submission rules in France.
Watch the full episode above or listen it below. 

Screen Talk is produced by Azwan Badruzaman and available on Apple Podcasts, Stitcher, and Spotify, and hosted by Megaphone. Browse previous installments here, subscribe here, and be sure to let us know if you'd like to hear the hosts address specific issues in upcoming editions of Screen Talk. 
———————–
By: Anne Thompson
Title: How to Make Sense of a Very Unpredictable Fall Movie Season
Sourced From: www.indiewire.com/video/tiff-venice-2022-analysis-spielberg-screen-talk-391-1234746652/
Published Date: Fri, 29 Jul 2022 20:52:17 +0000
Read More