The Pulitzer Prizes were awarded on Monday to an array of news organizations for investigations that uncovered the tragic toll of the United States' air war in the Middle East, exposed the dangers of a Tampa lead smelter and pieced together the full picture of the Jan. 6 riot at the U.S. Capitol.
The New York Times won the most Pulitzer Prizes this year of any outlet, including in the international reporting, national reporting and criticism categories. A Times reporter, Andrea Elliott, also won the award for nonfiction book.
The Washington Post won the public service category, considered the most prestigious of the prizes, for "The Attack," a sprawling chronological examination of what led to the siege on the Capitol building and what transpired during the riot and its aftermath. The Pulitzer Prizes are presented annually by Columbia University for excellence in journalism, books, music and drama.
The staff of The Times won in the international category for a deeply reported look at the failures of America's air war across the Middle East, including its tragic civilian toll. The Times drew on a trove of Pentagon documents to show how the breakdowns in military intelligence contrasted with the image of the war that the United States was presenting.
An investigation by the staff of The Times into deadly police encounters was recognized for national reporting. The reporters combed through court documents, prosecutor statements and audio and video recordings to find out why many police stops escalate into fatal encounters and how police are sometimes given cover after deaths in custody.
Salamishah Tillet, a contributing critic at large for The Times, won the criticism category for her writing on race in popular culture that examined Black experiences, including how the art inspired by the murder of George Floyd resonated with her.
Another Times reporter, Andrea Elliott, won the Pulitzer Prize in the general nonfiction category for her book "Invisible Child: Poverty, Survival and Hope in an American City," which was published by Random House and originated with a 2013 series she did at The Times.
During the tenure of Dean Baquet, the executive editor, The Times has been awarded 22 Pulitzer Prizes, the most of any top editor in decades. Mr. Baquet will step down from his role in June and will be succeeded by Joseph Kahn, the paper's managing editor.
The staff of the Miami Herald won for breaking news reporting for their coverage of the partial collapse of the Champlain Towers South condo tower in the town of Surfside, which killed nearly 100 people.
Corey G. Johnson, Rebecca Woolington and Eli Murray of The Tampa Bay Times were awarded the prize for investigative reporting for "Poisoned," in which they exposed the dangers of a lead smelter in Tampa, Fla., and the serious consequences it had on workers.
Madison Hopkins of the Better Government Association, a Chicago journalism nonprofit, and Cecilia Reyes of the Chicago Tribune won for local reporting after their yearlong reporting project revealed that Chicago officials had been warned about safety issues in buildings where tenants were killed by fires.
The staff of Quanta Magazine, a science and mathematics publication, including the reporter Natalie Wolchover, were awarded the explanatory reporting award for coverage of NASA's James Webb Space Telescope.
Jennifer Senior of The Atlantic won the features writing award for her article on a family grappling with loss in the 20 years since the 9/11 terrorist attacks.
Melinda Henneberger, a columnist at The Kansas City Star, was awarded the prize for commentary for her work demanding justice for the alleged victims of a retired police detective, who is accused of raping and exploiting Black women.
For the editorial writing category, Lisa Falkenberg, Michael Lindenberger, Joe Holley and Luis Carrasco of the Houston Chronicle were awarded for "The Big Lie," a series on voter suppression that examined claims of voter fraud.
Insider, the website formerly known as Business Insider, won its first Pulitzer Prize. Fahmida Azim, Anthony Del Col, Josh Adams and Walt Hickey won the illustrated reporting and commentary prize for using comics to tell the story of China's oppression of the Uyghur ethnic minority.
The breaking news photography award was given jointly to Marcus Yam of the Los Angeles Times, for his work in Afghanistan, and staff from Getty Images for their images of the Jan. 6 insurrection. The features photography award was given to Adnan Abidi, Sanna Irshad Mattoo, Amit Dave and Danish Siddiqui of Reuters for their coverage of the pandemic's toll in India.
The award for audio reporting, a category that was introduced in 2020, was given to the staffs of Futuro Media and PRX for their podcast "Suave," which follows a man's life after he is released from prison after more 30 years.
The Pulitzer board also announced a special citation awarded to journalists of Ukraine for their reporting during the Russian invasion and President Vladimir V. Putin's attempts to mislead the public on its realities.
"These are challenging and dangerous days for journalists around the world," John Daniszewski, co-chair of the Pulitzer Prizes board, said in a livestream on Monday, citing the 12 journalists who have died in the war on Ukraine and eight Mexican journalists who have been murdered this year.
He said the threat to independent journalism meant it was "essential that journalists at every level keep doing the difficult and sometimes courageous work to bring the public true and revelatory stories."
The fiction prize was given to "The Netanyahus," by Joshua Cohen, which reimagines a visit to a university campus by the father of Benjamin Netanyahu, the former prime minister of Israel.
The history prize was jointly awarded to two books. "Covered With Night," by Nicole Eustace, looks at the murder of a Native American man by two white fur traders in 1772 and its impact on the definition of justice. "Cuba: An American History," by Ada Ferrer, chronicles the evolution of the country and its relationship with the United States.
The biography award went to "Chasing Me to My Grave: An Artist's Memoir of the Jim Crow South," by Winfred Rembert as told to Erin I. Kelly. Mr. Rembert, the late Black artist, remembers his life in rural Georgia and surviving an attempted lynching to turning to art in his 50s.
Diane Seuss's "frank: sonnets," a collection of more than 100 sonnets, won the poetry category. "Fat Ham," by James Ijames, which places the Shakespearean classic "Hamlet" at a Southern barbecue, was awarded the prize for drama. "Voiceless Mass," a composition by Raven Chacon for organ and ensemble, won in the music category.
"I love that people who write for a living saw something that I wrote and they saw something of beauty in it," Mr. Ijames said after learning that he won a Pulitzer.
Taylor Swift's rep responds to reports the singer has the worst private jet carbon emissions
A spokesperson for Taylor Swift has responded to a report that named the singer as the celebrity with the worst private jet CO2 emissions. 
Yesterday, a report released by Yard claimed the American singer was the biggest CO2 polluter of the year so far, having flown in her private jet 170 times since January and totalling 8,294.54 tonnes of CO2.
However, Swift's spokesperson told Buzzfeed News the statistics are inaccurate.
For context, the report claims the average person produces just seven tonnes of carbon emissions per year.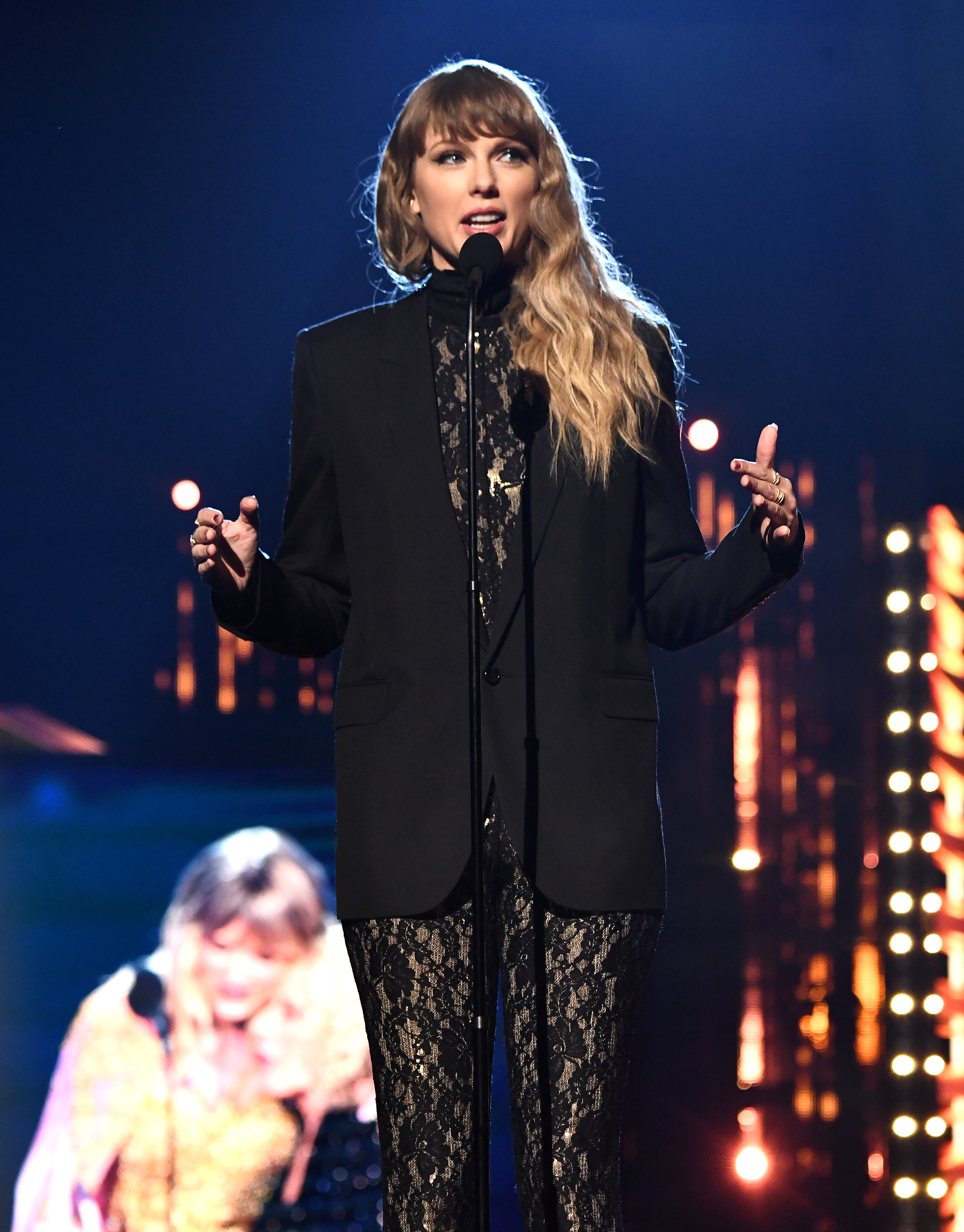 Swift's representative said only some of the 170 flights can be attributed to the singer: "Taylor's jet is loaned out regularly to other individuals. To attribute most or all of these trips to her is blatantly incorrect."
Regardless, it is clear Swift's jet is racking up significant amounts of carbon emissions due to its inefficient use.
According to the Yard report, her average flight time is just 80 minutes, and her jet's shortest recorded flight flew between Missouri and Nashville for just 36 minutes.
Other significant celebrity polluters include boxer and domestic violence perpetrator Floyd Mayweather, whose shortest flight was just 10 minutes long but emitted one ton of carbon; Kim Kardashian, who has emitted 609 times more carbon than the average person; and director Steven Spielberg, who took an 18-minute flight between Rotterdam and Amsterdam – a route which, when taken by train, takes only an hour. 
The subject of celebrity carbon emissions has blown up ever since Kylie Jenner shared an out-of-touch photo of her and partner Travis Scott posing in front of their private jets with the caption, "you wanna take mine or yours?"
In the midst of the backlash, many began diving deeper into Jenner's private jet use by examining the Celebrity Jets Twitter account, which records celebrity private jet trips.
https://twitter.com/CelebJets/status/1547047653690822661?ref_src=twsrc%5Etfw
Many were horrified she was regularly taking flights as short as 12 minutes and reprimanded her for "her absolute disregard for the planet".
Many found it hypocritical that ordinary people were being asked by big companies to reduce their car trips and use paper straws when celebrities are constantly leaving huge carbon footprints with frivolous trips in their private jets.
Despite the wave of criticism, celebrities have continued to take private flights between short distances. 
————————————
Title: Taylor Swift's rep responds to reports the singer has the worst private jet carbon emissions
Sourced From: celebrity.nine.com.au/latest/taylor-swift-private-jet-co2-emissions-highest-celebrity-rep-statement/589119a2-fb57-48bc-9547-73c28db53d21
Published Date: Sun, 31 Jul 2022 03:07:00 GMT
Read More
Did you miss our previous article…
https://www.mansbrand.com/jodie-sweetin-marries-mescal-wasilewski-with-fuller-house-co-stars-in-attendance/
Jodie Sweetin Marries Mescal Wasilewski with 'Fuller House' Co-Stars in Attendance!
Jodie Sweetin is married!
The 40-year-old actress, best known for playing Stephanie Tanner on Full House and Fuller House, married social worker Mescal Wasilewski on Saturday (July 30) at a private home in Malibu, Calif. after five years together.
Click inside to read more…
Jodie and Mescal wed in an intimate backyard ceremony that included her two daughters – Zoie, 14, and Beatrix, 11 – and her Fuller House co-stars including John Stamos, Candace Cameron Bure, and Andrea Barber.
"I know I have the right partner for the rest of whatever life brings me," Jodie shared with People. "And I couldn't be more grateful."
Jodie and Mescal were first introduced through friends in 2017 and dated long-distanced before Mescal moved from New York City to Los Angeles in 2020. They got engaged in January 2022.
This is the fourth marriage for Jodie – she was first married to Shaun Holguin from 2002 to 2006, to Cody Herpin from 2007 until 2010, and to Morty Coyle from 2012 to 2016. She shares Zoie with Cody and Beatrix with Morty.
Congrats to the newlyweds!
————————————
By: Just Jared
Title: Jodie Sweetin Marries Mescal Wasilewski with 'Fuller House' Co-Stars in Attendance!
Sourced From: www.justjared.com/2022/07/31/jodie-sweetin-marries-mescal-wasilewski-with-fuller-house-co-stars-in-attendance/
Published Date: Sun, 31 Jul 2022 04:26:28 +0000
Read More
Did you miss our previous article…
https://www.mansbrand.com/how-to-make-sense-of-a-very-unpredictable-fall-movie-season/
How to Make Sense of a Very Unpredictable Fall Movie Season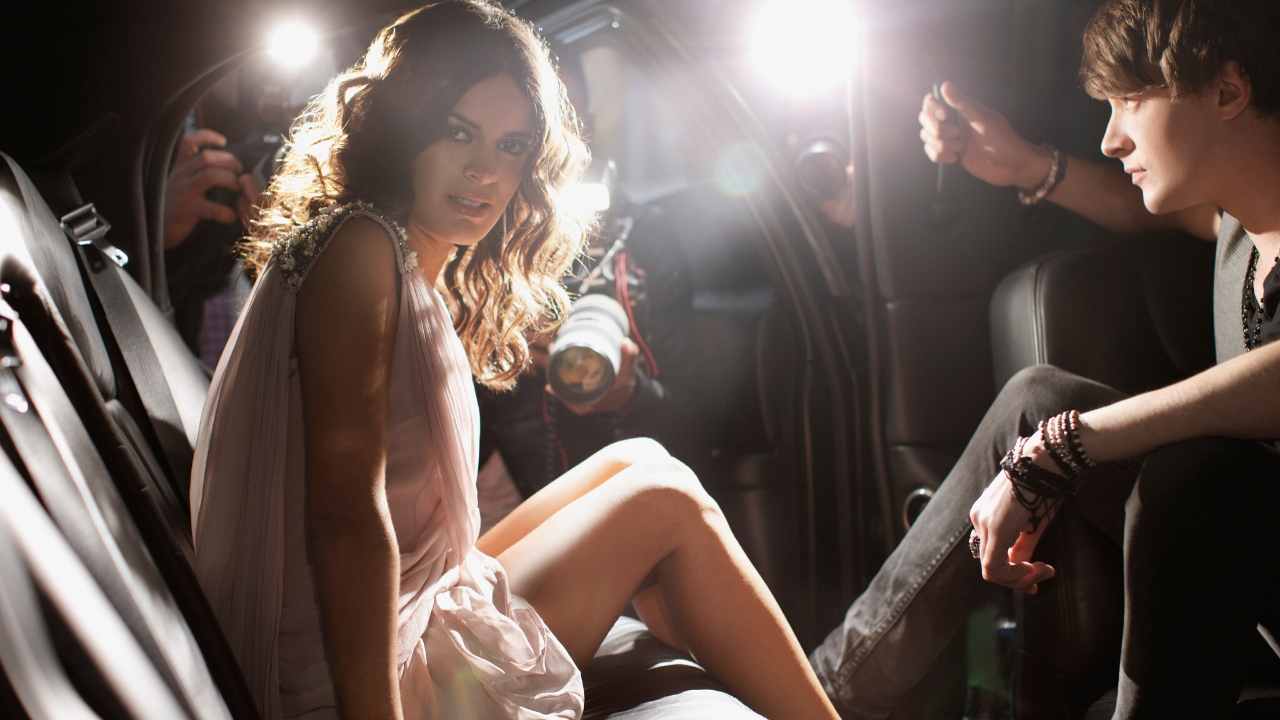 All of a sudden, the fall movie season looks very busy. This week brought two big festival announcements loaded with major films to come: First came Venice, with a lineup that includes everything from Darren Aronofsky's "The Whale" to "Bardo"; it was followed by TIFF, where Steven Spielberg's "The Fabelmans" will premiere alongside Sam Mendes' "Empire of Light" and Sarah Polley's "Women Talking," among many others. Meanwhile, Telluride continues to shroud its selections in secret, but the latest lineups help us get a sense of what to expect there as well.
In this week's episode of Screen Talk, Eric Kohn and Anne Thompson dig through both lineups to get a sense for which films could impact the coming awards season and why it's almost certain to be an unpredictable ride. They also address the return of competitiveness between festivals that seemed to subside earlier in the pandemic, and touch on the recent changes to the Oscar submission rules in France.
Watch the full episode above or listen it below. 

Screen Talk is produced by Azwan Badruzaman and available on Apple Podcasts, Stitcher, and Spotify, and hosted by Megaphone. Browse previous installments here, subscribe here, and be sure to let us know if you'd like to hear the hosts address specific issues in upcoming editions of Screen Talk. 
———————–
By: Anne Thompson
Title: How to Make Sense of a Very Unpredictable Fall Movie Season
Sourced From: www.indiewire.com/video/tiff-venice-2022-analysis-spielberg-screen-talk-391-1234746652/
Published Date: Fri, 29 Jul 2022 20:52:17 +0000
Read More