No matter the sport, winning back-to-back championships titles is rare because it's so hard. Injuries, egos, contract demands and the salary cap often derail second title runs.
The Tampa Bay Lightning, though, are one step away from something even harder: winning three Stanley Cups in a row, something that hasn't been accomplished in the N.H.L. in nearly four decades.
On Saturday, the two-time champion Lightning beat the New York Rangers, 2-1, to win the Eastern Conference finals and return to the Stanley Cup Finals, where they will face the Colorado Avalanche starting Wednesday in Denver. Tampa's longtime captain Steven Stamkos scored both Lightning goals, with the game-winner coming late in the third period.
The Lightning won the series in convincing fashion, dominating the Rangers in the clinching game, overcoming a two-game deficit and winning the last four games of the series outscoring the Rangers 12-5. The Lightning and their seasoned veterans committed few errors, which kept the Rangers' top-ranked power play off the ice. The young Rangers, in the playoffs for the first time in five seasons, failed to score at even strength in the last four games of the series. "We know we didn't play our best the first two," Stamkos said after the game as his teammates celebrated around him on home ice. "They were executing, we weren't."
But, he said, "there's no panic with this team. The hardest thing to do is to win a championship. We know what it takes."
The score and the shots on goal were deceivingly close, and the statistics would have been more lopsided if not for the brilliant play of Rangers' goalie Igor Shesterkin. The Lightning had far more quality scoring chances, and the Rangers, who had won all five elimination games during the playoffs, looked deflated after a disheartening loss in Game 5 in New York on Thursday.
While Shesterkin desperately tried to keep the Rangers in the game, his counterpart, Tampa goalie Andrei Vasilevskiy, was hardly tested. He won his eighth consecutive clinching game, including six shutouts.
Tampa has now won 11 straight playoff series.
The Rangers had not lost four games in a row all season, so after three straight losses to the Lightning in the series, Rangers coach Gerard Gallant tried to jump start the Rangers' offense, which had not scored an even-strength goal since the second game of the series.
He moved Alexis Lafrenière to the top line with Mika Zibanejad and Frank Vatrano and moved Chris Kreider to the second line with Barclay Goodrow and Filip Chytil. After the Rangers failed to muster much offense in the first period, he moved Kreider back to the top line.
It did little good. The Lightning were the far sharper team from start the game to the finish. They skated quickly, made sharp passes and scooped up errant passes by the Rangers. They peppered Shesterkin and attempted 25 shots in the first period while the Rangers made only 12.
Shesterkin held Tampa at bay, even cleaning up his own mess. After an attempt to clear the puck was intercepted by Riley Nash of the Lightning, he stopped a tip-in by his teammate Patrick Maroon. He used his right pad to stop a tip-in attempt by Pierre-Édouard Bellemare and denied Anthony Cirelli on a breakaway.
The Rangers came alive toward the end of the first period. But it was a brief flourish in an otherwise lethargic effort. The Rangers were not helped by center Ryan Strome, who played injured and was a liability.
The second period started the same as the first, with Tampa on the offensive and Shesterkin keeping the puck out of the net. He robbed Nikita Kucherov, Tampa's top scorer, when he tried to backhand the puck past him.
The Rangers came alive when defenseman Jacob Trouba leveled Corey Perry of the Lightning on the open ice as the puck flew past. No penalty for interference was called.
Kevin Rooney of the Rangers and Mikhail Sergachev of the Lightning were sent off with minor penalties after a scrum in front of Vasilevskiy.
After all the great stops by Shesterkin, Tampa finally scored when Stamkos raced past an injured Strome and fired a wrist shot from the top of the circle. It was Stamkos's eighth goal of the playoffs.
The Rangers finally had a power play chance in the third period when Corey Perry hit Chytil in the face with a stick. The Rangers mustered several shots, but they were all blocked.
The Rangers finally scored on another power play when Stamkos was called for holding and Vatrano fired a shot off a face-off that skidded past Vasilevskiy. It was his second of the series and fifth of the playoffs.
Whatever momentum the Rangers mustered vanished 21 seconds later. Stamkos, coming out of the penalty box, raced toward the net, took a pass from Kucherov and shot the puck. Shesterkin grabbed it with his glove, but the puck ricocheted out and Stamkos's leg bumped it into the net. After a review, the goal stood.
Now Tampa will face the Avalanche, who have had plenty of time to contemplate their next opponent. They finished off the Edmonton Oilers in the Western Conference finals nearly a week ago. They were the best team in the West the regular season with 119 points, and they're 12-2 so far in the playoffs, including sweeps of the Nashville Predators and the Oilers.
They won their two games against Tampa this season.
The Rangers no doubt will spend the summer thinking about how they blew a two-game lead in the Eastern Conference finals against the defending back-to-back Stanley Cup champions. But they have many reasons for optimism. With 110 points during the regular season, the Rangers had their best point total in seven years.
The Rangers also have one of the youngest teams in the league and a solid core of emerging stars, including Lafrenière, Chytil and defenseman Adam Fox, as well as seasoned veterans like Kreider, who had a career-high 52 goals, and his linemate, Zibanejad.
Taylor Swift's rep responds to reports the singer has the worst private jet carbon emissions
A spokesperson for Taylor Swift has responded to a report that named the singer as the celebrity with the worst private jet CO2 emissions. 
Yesterday, a report released by Yard claimed the American singer was the biggest CO2 polluter of the year so far, having flown in her private jet 170 times since January and totalling 8,294.54 tonnes of CO2.
However, Swift's spokesperson told Buzzfeed News the statistics are inaccurate.
For context, the report claims the average person produces just seven tonnes of carbon emissions per year.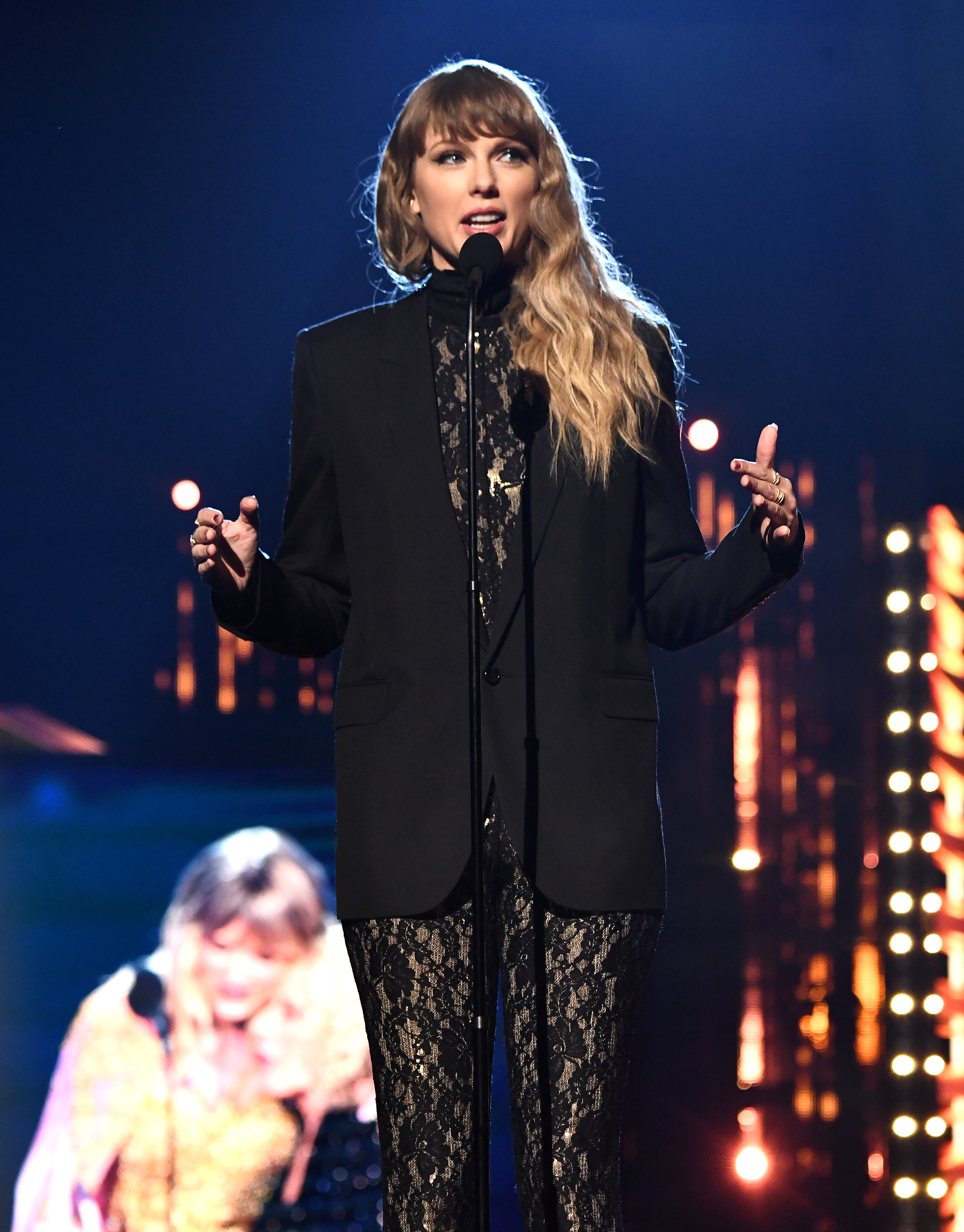 Swift's representative said only some of the 170 flights can be attributed to the singer: "Taylor's jet is loaned out regularly to other individuals. To attribute most or all of these trips to her is blatantly incorrect."
Regardless, it is clear Swift's jet is racking up significant amounts of carbon emissions due to its inefficient use.
According to the Yard report, her average flight time is just 80 minutes, and her jet's shortest recorded flight flew between Missouri and Nashville for just 36 minutes.
Other significant celebrity polluters include boxer and domestic violence perpetrator Floyd Mayweather, whose shortest flight was just 10 minutes long but emitted one ton of carbon; Kim Kardashian, who has emitted 609 times more carbon than the average person; and director Steven Spielberg, who took an 18-minute flight between Rotterdam and Amsterdam – a route which, when taken by train, takes only an hour. 
The subject of celebrity carbon emissions has blown up ever since Kylie Jenner shared an out-of-touch photo of her and partner Travis Scott posing in front of their private jets with the caption, "you wanna take mine or yours?"
In the midst of the backlash, many began diving deeper into Jenner's private jet use by examining the Celebrity Jets Twitter account, which records celebrity private jet trips.
https://twitter.com/CelebJets/status/1547047653690822661?ref_src=twsrc%5Etfw
Many were horrified she was regularly taking flights as short as 12 minutes and reprimanded her for "her absolute disregard for the planet".
Many found it hypocritical that ordinary people were being asked by big companies to reduce their car trips and use paper straws when celebrities are constantly leaving huge carbon footprints with frivolous trips in their private jets.
Despite the wave of criticism, celebrities have continued to take private flights between short distances. 
————————————
Title: Taylor Swift's rep responds to reports the singer has the worst private jet carbon emissions
Sourced From: celebrity.nine.com.au/latest/taylor-swift-private-jet-co2-emissions-highest-celebrity-rep-statement/589119a2-fb57-48bc-9547-73c28db53d21
Published Date: Sun, 31 Jul 2022 03:07:00 GMT
Read More
Did you miss our previous article…
https://www.mansbrand.com/jodie-sweetin-marries-mescal-wasilewski-with-fuller-house-co-stars-in-attendance/
Jodie Sweetin Marries Mescal Wasilewski with 'Fuller House' Co-Stars in Attendance!
Jodie Sweetin is married!
The 40-year-old actress, best known for playing Stephanie Tanner on Full House and Fuller House, married social worker Mescal Wasilewski on Saturday (July 30) at a private home in Malibu, Calif. after five years together.
Click inside to read more…
Jodie and Mescal wed in an intimate backyard ceremony that included her two daughters – Zoie, 14, and Beatrix, 11 – and her Fuller House co-stars including John Stamos, Candace Cameron Bure, and Andrea Barber.
"I know I have the right partner for the rest of whatever life brings me," Jodie shared with People. "And I couldn't be more grateful."
Jodie and Mescal were first introduced through friends in 2017 and dated long-distanced before Mescal moved from New York City to Los Angeles in 2020. They got engaged in January 2022.
This is the fourth marriage for Jodie – she was first married to Shaun Holguin from 2002 to 2006, to Cody Herpin from 2007 until 2010, and to Morty Coyle from 2012 to 2016. She shares Zoie with Cody and Beatrix with Morty.
Congrats to the newlyweds!
————————————
By: Just Jared
Title: Jodie Sweetin Marries Mescal Wasilewski with 'Fuller House' Co-Stars in Attendance!
Sourced From: www.justjared.com/2022/07/31/jodie-sweetin-marries-mescal-wasilewski-with-fuller-house-co-stars-in-attendance/
Published Date: Sun, 31 Jul 2022 04:26:28 +0000
Read More
Did you miss our previous article…
https://www.mansbrand.com/how-to-make-sense-of-a-very-unpredictable-fall-movie-season/
How to Make Sense of a Very Unpredictable Fall Movie Season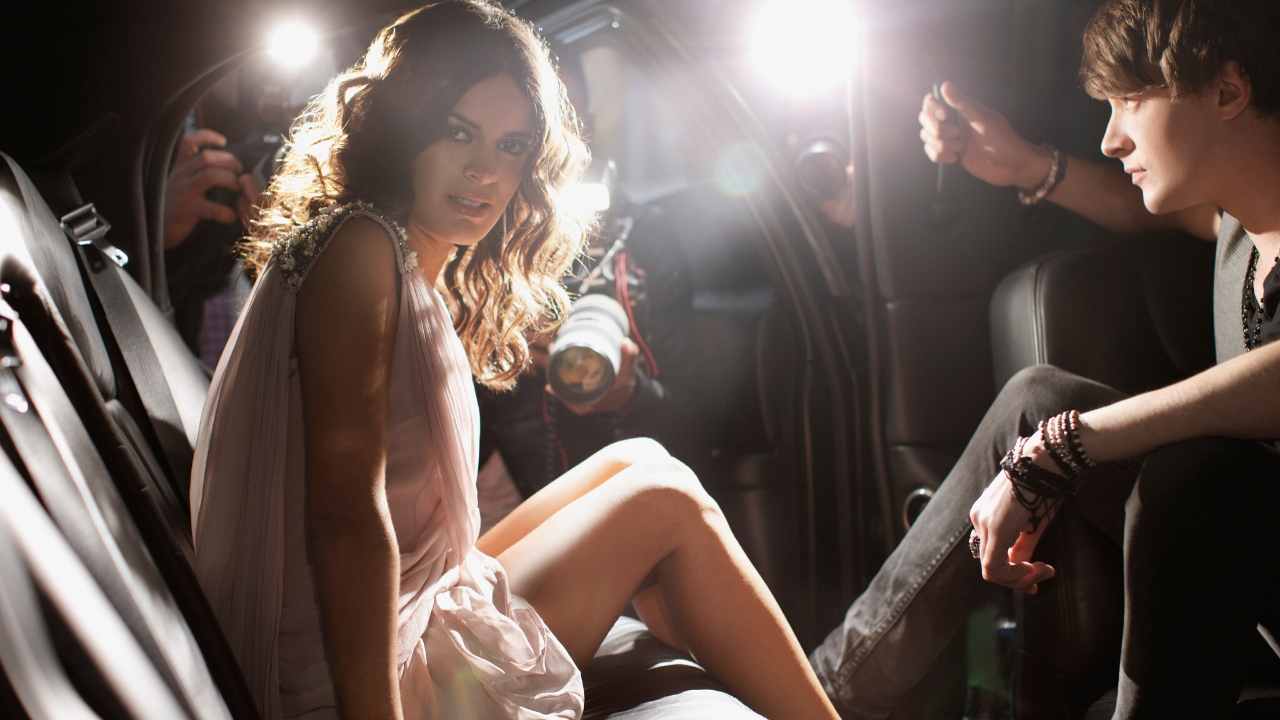 All of a sudden, the fall movie season looks very busy. This week brought two big festival announcements loaded with major films to come: First came Venice, with a lineup that includes everything from Darren Aronofsky's "The Whale" to "Bardo"; it was followed by TIFF, where Steven Spielberg's "The Fabelmans" will premiere alongside Sam Mendes' "Empire of Light" and Sarah Polley's "Women Talking," among many others. Meanwhile, Telluride continues to shroud its selections in secret, but the latest lineups help us get a sense of what to expect there as well.
In this week's episode of Screen Talk, Eric Kohn and Anne Thompson dig through both lineups to get a sense for which films could impact the coming awards season and why it's almost certain to be an unpredictable ride. They also address the return of competitiveness between festivals that seemed to subside earlier in the pandemic, and touch on the recent changes to the Oscar submission rules in France.
Watch the full episode above or listen it below. 

Screen Talk is produced by Azwan Badruzaman and available on Apple Podcasts, Stitcher, and Spotify, and hosted by Megaphone. Browse previous installments here, subscribe here, and be sure to let us know if you'd like to hear the hosts address specific issues in upcoming editions of Screen Talk. 
———————–
By: Anne Thompson
Title: How to Make Sense of a Very Unpredictable Fall Movie Season
Sourced From: www.indiewire.com/video/tiff-venice-2022-analysis-spielberg-screen-talk-391-1234746652/
Published Date: Fri, 29 Jul 2022 20:52:17 +0000
Read More