For our entire collective journey from swinging ape to well-shod gentleman, we've been dabbling with perfume. Since 7000 BC, in fact (or thereabouts). The Ancient Egyptians used resins and incense for rites and rituals, and the word perfume comes from the latin per fume, meaning 'through smoke'.
Eau de Cologne – the style and type of concentration – was invented by Johann Maria Farina in 1709, while synthetic ingredients have been commonly used since the late 18th Century. And designer scents? "The men's fashion market was born in the late 1950s, with the iconic launch of Monsieur de Givenchy," says perfumer Azzi Glasser, founder of The Perfumer's Story. "Brut by Fabergé (1968) brought in the famous fougère accord, which established the character for men's fragrances and the start of many others," says Glasser, who has created fragrances for Topman, Agent Provocateur and Bella Freud, and bespoke scents for many Hollywood actors.
As a concept, designer fragrance really took off in the 1980s and 1990s. "The eighties was the celebratory decade where the fragrances were characterised by power, money and the 'greed is good' mantra, where fragrance itself had no boundaries," says Glasser.
"The phenomenal launches of Drakkar Noir by Guy Laroche (1982) and Davidoff Cool Water (1988) were trailblazing winners. Calvin Klein's Obsession for Men (1986) and Dior's Fahrenheit (1988) both walked through the door before you did and made huge success through its molecular power. In contrast, the nineties was the decade in search of identity, and all about the mind, body and soul."
It's not hard to pinpoint why the latter half of the 20th Century produced so many distinctive scents; the ingredients lists were longer, retailers were less hungry for newness, perfumers had more time and the creative freedom to make a statement, and with less independents in the mix, they had a captive market. Global campaigns, first with chiselled models, then celebrity faces, helped turn the designer scent into a status symbol, and an entry point to a club with a prohibitive price tag. Off the back of this, designer brands began experimenting with 'prestige' collections in the late 2000s, competing against new luxury fragrance houses like Byredo and Le Labo, and to offer a sense of exclusivity that couldn't be picked up in duty free.
There are plenty of men's scents that stand the test of time – even if they've been reformulated over the years. Glasser reels off a list of solid hits: "Dunhill Edition (1984) with its fresh spicy woody notes, Jean Paul Gaultier's Le Male (1995) was a lovely surprise with its gourmand note of overdosed vanilla. The fabulous Jazz by Yves Saint Laurent (1988) was my favourite teenage men's fragrance that I remember buying my first boyfriend, and Égoïste by Chanel (1993) is an all time classic – sophisticated, sexy and suave."
So which designer scents deserve a spot in your collection? Here we rundown the most iconic names in the business and the fragrances worth a sniff from each.
Chanel
On the hunt for new designer scent? Chanel is always a good a place to start. Jacques Polge gifted the world a strong suit of spritzes during his rein from 1978-2015 as Head Perfumer at the French label: Platinum Égoïste has a smell of flash uncles in fast cars, Allure Homme Sport – a fine 'sport' edition – and the last big crowdpleaser, Bleu de Chanel, all make solid choices.
Less well known and all the better for it, Sycomore is a very smoky blend of vetiver, cypress and juniper that's distinctive without being overpowering.
Buy now at John Lewis
Dior Homme
In Christian Dior's substantial portfolio, Eau Sauvage is the cornerstone of great men's scents. Created by Edmond Roudnitska in 1966, it's a bold yet refined citrus. Fahrenheit is also truly unique.
Dior Homme has several iterations – our preference is for François Demachy's 2011 version, currently listed as Dior Homme Original. Powdery iris, cacao and leather combine for a perfect signature scent.
Buy now at Allbeauty
Hermès
Known for craftsmanship and quality, French luxury brand Hermès had many hits with Jean Claude Ellena during his time as in-house perfumer between 2004 and 2016.
Eau d'Orange Verte, Voyage d'Hermès and Eau de Poivre Samarcande are some of his best creations for men, but the ultimate is Terre D'Hermès. This modern classic feels older than its 15 years because of its iconic, instantly recognisable notes of grapefruit, pepper and vetiver.
Buy now at Amazon
Calvin Klein
Chief exporter of American cool, Calvin Klein had a hugely successful time in the eighties and nineties pushing heavily logo'd underwear and a flurry of famous scents including Eternity, Obsession and gender-fluid front runner, CK One. The label has had a harder time capturing the zeitgeist ever since, with Encounter, CkIn2u and Calvin Klein Man falling by the wayside.
Hopes will be pinned on Richard Madden, the face of imminent launch Calvin Klein Defy, to turn that around. At the moment, we're sticking with the nineties and spritzing the original, and still the best: the herbaceous Eternity for Men.
Buy now at Lookfantastic
Giorgio Armani
The Armani designer suit has long been a Wall Street/Hollywood status symbol. The Italian label has also made notable contributions to the world of men's fragrance since 1975. Acqua Di Gio was one of the iconic marine scents of the nineties, while Oud Royal is one of the best from the Armani Privé Collection.
Two of the greats – Armani Mania and Attitude – were discontinued, but you can still hunt down the latter on eBay. So, let's doff our cap to the smoothest of vanilla-tonka operators, Armani Code. This recent Eau de Parfum captures the evocative aroma of the mid 2000s.
Buy now at Amazon
Prada
From a small Milanese luggage store founded in 1913, Miuccia Prada took over the family business in 1978 and began creating the nylon backpacks and tote bags that would make the brand a global name in 1979.
Daniela Andrier, one of Prada's long standing perfumers, is behind the standout men's fragrances: one of our favourites, Prada D'Infusion Homme, a powdery iris that conjures a shower fresh, luxury soap vibe seems to have been discontinued, but Infusion d'Iris is a close equivalent. The original, Prada Amber Pour Homme, smells relevant and timeless.
Buy now at Lookfantastic
Gucci
Since Alessandro Michele took the helm as Creative Director, the Gucci fragrance line has taken more risks in step with the catwalk collections. Daring can mean polarising, but you don't create a following by sitting on the fence.
Green and bookish, Memoire D'Une Odeur, leathery Gucci Guilty Absolute and the latest Gucci Guilty Eau de Parfum all have something to say. The latter is a rich scent with top notes of rose, balsamic vinegar, red chilli and salt. Sounds like it won't work, right? Oh, it does.
Buy now at John Lewis
Tom Ford
Launched in 2007, Tom Ford's cologne collection set the trend for other houses to follow suit. Grey Vetiver and Tom Ford Noir Extreme are the best loved signatures, but our go-to scents all come from the Private Blend collection: Tobacco Vanille, Oud Wood and Neroli Portofino. For right now, Neroli Portofino reins supreme as the perfect summer citrus scent.
Buy now at SPACE NK
Louis Vuitton
Unlike Chanel and Dior, Louis Vuitton shelved its early forays into fragrance. The absence of a fragrance line always felt like a missed opportunity for the leather goods behemoth, so Les Parfums Louis Vuitton was hotly anticipated when it launched in 2016.
With 28 fragrances by master perfumer, Jacques Cavallier Belletrud, this well-crafted collection has something for everyone. Admittedly LV is pricey, but the unboxing is an event in itself.
When it comes to picking our favourite scents: L'Immensité is super easy to wear, Ombre Nomade ticks the sultry oud box and then there's the feel-good citrus of Afternoon Swim. The latest release, Imagination, is another really pleasing number with good staying power which opens with an uplifting, fresh citron, giving way to a warm dry down of cinnamon, black tea and ambroxan.
Buy now at Louis Vuitton
Dunhill
Azzi Glasser already gave a shout out to the eighties classic, but we will happily douse ourselves in the more recent efforts of Dunhill Icon and Dunhill Century.
Driven takes inspiration from the brand's motoring heritage, and in a nod to the fashion house, the gear-style cap and abstract print comes from the current spring/summer collection by Mark Weston. The nose, Dave Apel, has taken red apple, bergamot, cardamom, rose and cedar wood to create a fragrant, fruity aroma.
Buy now at John Lewis
Valentino
Valentino has a much shorter archive of men's scents to plunder. Under Pierpaulo Piccioli and Maria Grazia Chiuiri the high-fashion house had a major comeback that began in 2008.
As part of the renaissance, it brought out a new signature for men, Valentino Uomo, created by Olivier Polge (son of Jacques). It has a fresh opening of bergamot and myrtle, but it's the edible notes of hazelnut, chocolate and roasted coffee beans that will keep you coming back for more.
Buy now at Allbeauty
Givenchy
Another long-standing fragrance maker, Givenchy's classic scent, Monsieur de Givenchy, sits alongside the other big citrus fragrances of the era; Eau Sauvage and Chanel Pour Monsieur. I
t's rare to find a flanker that brings something to the table, but the 2018 Boisée edition of Givenchy Gentleman has a softer, woodier edge, with a touch of pepper and cacao. Meanwhile, the big hit of the late nineties, Givenchy Pi has a very memorable sweet vanilla note that will continue to charm new fans.
Buy now at Amazon
Yves Saint Laurent
YSL is home to some great scents, including Spicy oriental, YSL, and the dirty musk of Kouros and M7, which has the fingerprints of Tom Ford's time at the house.
Y was created in 2018 by perfumer Dominique Ropion. Described as an intense woody fougere, it's composed of bergamot, primofiore lemon, ginger, elemi with Clara sage and cocoa blossom, balsam and grey amber accord. It's a crowd pleaser – give it a spritz and bask in the compliments.
Buy now at Amazon
Dolce & Gabbana
As a relatively young fashion house that began in the mid eighties, Dolce & Gabbana have secured a handful of hits over the years. The men's journey began with the typically titled Dolce & Gabbana Pour Homme in 1994, which was relaunched in 2012.
There's no doubt that David Gandy and his white Speedos have done a lot for the Dolce & Gabbana Light Blue cause, but we'd always lean towards solid all-rounder, Dolce & Gabbana The One For Men. With a fresh opening of grapefruit and basil, and a warm spicy base of amber, tobacco and cedar, it lends itself to all seasons.
Buy now at Lookfantastic
Jean Paul Gaultier
It's over a quarter of a century old and we're onto the 46th instalment of Jean Paul Gaultier's hugely successful men's fragrance, Le Male. With a streamlined list of ingredients – bergamot, geranium, tonka bean and amber – the latest flanker, On Board, ups the citrus and downplays the signature vanilla. Green, fresh and ideal for hot weather.
Buy now at John Lewis
Versace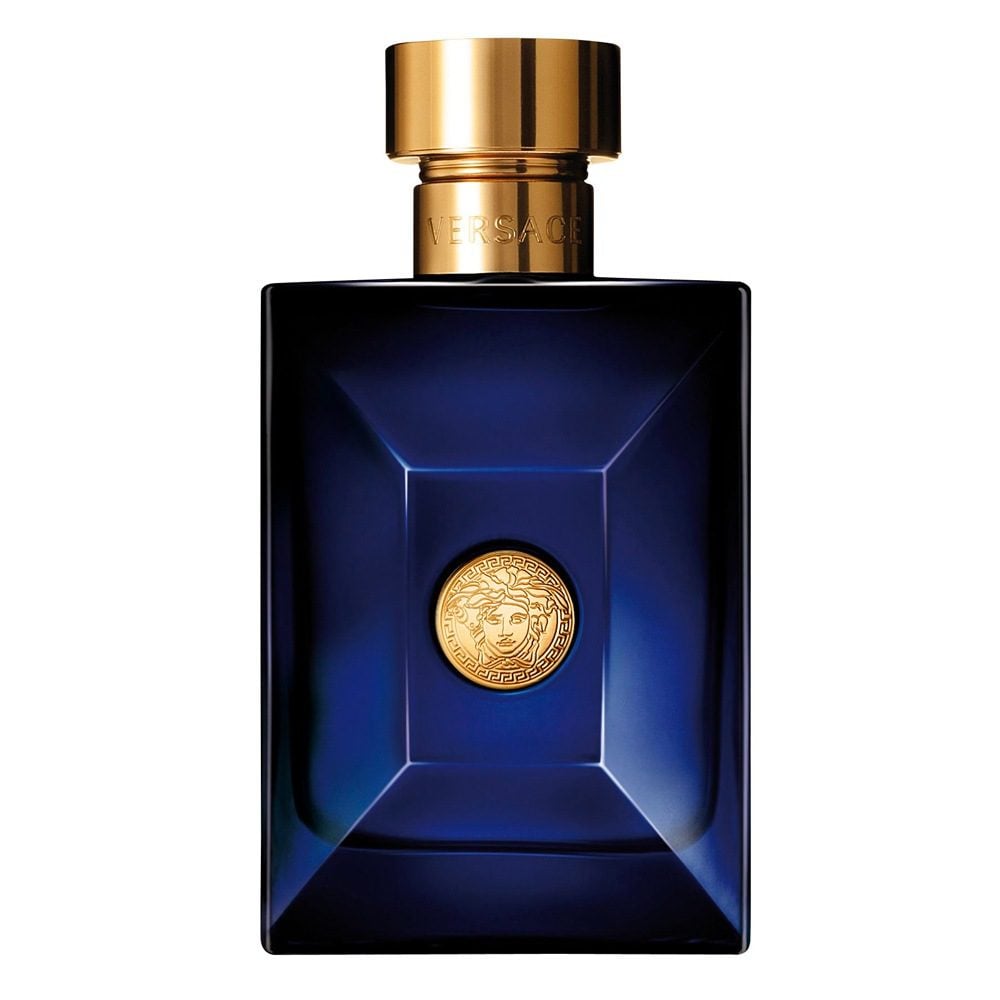 The popularity of a scent is often pegged to the peaks and troughs of a label's fortunes. Versace has been trending upwards for a while now, and Dylan Blue, launched five years ago, is riding the wave to becoming a modern classic. This fougerè fragrance type contains fig leaves, papyrus, violet, black pepper, saffron and incense. It has a fresh sensation with water notes and very good longevity.
Buy now at John Lewis
The post The Greatest Designer Fragrances & Colognes Of All Time appeared first on Ape to Gentleman.
——————–
By: Jessica Punter
Title: The Greatest Designer Fragrances & Colognes Of All Time
Sourced From: www.apetogentleman.com/best-designer-fragrances-men/?utm_source=rss&utm_medium=rss&utm_campaign=best-designer-fragrances-men
Published Date: Thu, 08 Jul 2021 08:00:40 +0000
Did you miss our previous article…
https://www.mansbrand.com/11-mistakes-to-avoid-while-brushing-your-teeth/
How to wear your watch correctly
As much as you won't like hearing this, you're probably wearing your watch wrong.
It's not your fault; you may have never been taught how to wear a watch properly. After all, there is more than one way to wear a watch.
But how do you know which way is the right way?
Don't worry, gents; as always, I've got you covered. I'm here with the best way to wear your favorite timepiece properly and look as stylish as ever.
In today's article, I'll be covering:
Origins Of The Wrist Watch
What Wrist Do You Wear A Watch On?
Should You Wear Your Watch Facing Inward Or Outward?
The Stylish Way To Wear A Watch
#1 Origins Of The Wrist Watch
When it comes to wearing a watch correctly, it's important to note why the wristwatch came about in the first place.
Dating back to the 1800s, the first watches modified to be worn on the wrist were primarily worn by women as accessories. One of the earliest was created by Patek Philippe as a fashion accessory.
At the start of the 20th century, watchmakers became intrigued about using a wrist-worn timepiece for men in the military. They believed it would help them tell time quickly while on the battlefield.
Watchmakers started modifying pocket watches to fit on a bracelet worn on the wrist. Men would not wear the first iteration of the modern wristwatch until well into the 20th century.
Then developed as a 'trench watch' for military use, the earliest wrist watches offered something the pocket watch didn't have – convenience.
After the wristwatch became less of a fashion accessory and more of a functional tool, watchmakers would spend the next century modifying them into the modern wristwatches we enjoy today.
#2 What Wrist Do You Wear A Watch On?
The age-old question: what wrist to wear a watch on? The answer – it depends.
The reason it depends is that since the creation of the wristwatch, men have mostly worn their watch on their non-dominant wrist. And since most people are right-handed, you would wear your watch on your left wrist.
But this isn't always the correct answer. You may want to wear your watch on the right wrist if you are left-handed. But you may also want to wear it on your dominant hand.
So how do you know for sure?
The most significant benefit of wearing your watch on your non-dominant hand is that you can quickly put the watch on and navigate the dial more efficiently than with your non-dominant hand.
Wearing your watch on your non-dominant hand is less likely to damage the watch as you tend to do more with your dominant hand. If you were to wear it on your dominant hand, you're more likely to scratch or ding the watch than on your non-dominant hand.
So the rule of thumb here is to wear your watch on your non-dominant hand for the best way to navigate and protect your watch.
#3 Should You Wear Your Watch Facing Inward Or Outward?
The next question is, why would a man wear his watch facing inward on his wrist instead of outward?
This trend is seen primarily in individuals who need to check their watch frequently and in the most efficient way possible. Among the many reasons you should wear a watch, one of the most common is to support you in your profession.
You will see men in the military do this, as it's easier and prevents sun glare better than when it's on the outside of the wrist. It also offers faster convenience to other tools on the watch in addition to the time.
Another reason you may want to wear your watch facing inward is that it can help protect your watch from scratches and dings. Again, this is just a preference.
But you're a stylish guy looking for the best way to wear his watch. What should you do?
The answer here is to wear it facing outward, as that is the most common way to wear a wristwatch. It shows off your timepiece that you love while also still being functional.
Unless you're in a profession where you need to check your watch quickly while managing other tasks, the best way is to have your watch facing outward. After all, you probably didn't spend money on that beautiful timepiece to hide its character.
#4 The Stylish Way To Wear A Watch
Now it's time to find out exactly how to wear a watch in the most stylish way a guy can.
Assuming you've selected the right size watch for your wrist, the first thing you want to do is figure out if you'll be wearing your watch on your right or left wrist.
As mentioned above, traditionally, the watch is worn on your non-dominant wrist. So if you're right-handed, this means wearing your watch on your left wrist. For left-handed guys, this means your right wrist.
After you figure that out, it's quite easy. The first thing you want to do is locate your wrist bone.
You want to wear your watch face up just above your wrist bone. If done correctly, your watch should slightly peek out from under the cuffs of your shirt when wearing long sleeves.
Next, you want to tighten the strap so it's loose enough to be comfortable. You don't want it so loose it can spin freely around your wrist. You also don't want it too tight, or it will feel uncomfortable, especially when you bend your wrist.
After doing this correctly, you'll be wearing a watch in the most stylish way possible.
There you have it, gents.
Now you no longer have to worry about wearing your watch incorrectly.
There is more than one way to wear a watch, so find what's most comfortable for you personally, and rock your favorite timepiece accordingly.
If you want to take your watch knowledge to the next level, check out this article I wrote about the difference between quartz and mechanical watches.
The post How To Wear A Watch The Right Way appeared first on Real Men Real Style.
——————–
By: Antonio
Title: How To Wear A Watch The Right Way
Sourced From: www.realmenrealstyle.com/wear-watch-right-way/
Published Date: Sat, 30 Jul 2022 10:19:42 +0000
Did you miss our previous article…
https://www.mansbrand.com/fall-capsule-wardrobe-preparation-buy-now-and-get/
Fall Capsule Wardrobe Preparation (Buy Now and Get $$$)
We've all been there – fall comes around, and you open your closet only to find you have nothing but polos and shorts.
So what's a stylish guy to do? Pay a premium to build an entire fall wardrobe last minute? Sure, if you're loaded. But not every guy is that lucky!
Don't worry; as ever, I've got you covered. In today's article, I'll show you how to get the best bang for your buck when building your fall capsule wardrobe.
We'll be covering:
What Are The Advantages Of A Capsule Wardrobe?
How Do You Build A Fall Capsule Wardrobe?
Where Can You Find Deals On Fall Clothing?
What Are The Best Fall Capsule Wardrobe Essentials?
#1 What Are The Advantages Of A Capsule Wardrobe?
One of the most common headaches guys run into in their closet is having too many clothing options to choose from but not enough of the right options.
While more options aren't bad, they can be overwhelming, especially when you rarely wear most items. This is where building a capsule wardrobe comes into play.
A capsule wardrobe is a limited selection of clothing items that complement each other. This means you can buy a smaller selection of items and create a larger number of outfits.
This is crucial to understand because most guys don't have an unlimited budget for buying clothes. A capsule wardrobe allows you to purchase and use items frequently with little redundancy.
But where do you start in building your fall capsule wardrobe?
#2 How Do You Build A Fall Capsule Wardrobe?
After you have put together the perfect capsule wardrobe, you can start to add a few fall-specific items. This is done by adding a few staple pieces that complement what you already have.
For most, fall offers mild temperatures mixed with slightly warmer temperatures.
This means that layering will be of the utmost importance because you may leave the house needing a jacket, but it might be warm enough by midday to sport only the t-shirt underneath.
Start with the basics when building your fall capsule wardrobe and add pieces accordingly.
Keep It Simple
Fall is primetime for layering, so you only need a few outer layers and should focus more on the innermost layers.
You want to make sure that interchangeability is at the top of your list when it comes to your wardrobe. Everything should complement each other for ease of use.
With that said, having a few staples and adding additional items as you change seasons is essential.
For this reason, ensure you have the following items in your fall capsule wardrobe:
A dark three-piece suit
A light-colored tweed blazer
A leather bomber or biker jacket
An overcoat (dark or light)
A formal button-up shirt (white)
2 casual button-up shirts (flannel or chambray, you choose)
2 sweaters (1 shawl, 1 crew neck)
2 t-shirts (1 white, 1 black,)
2 pairs of Jeans (1 dark, 1 light)
2 pairs of slacks/chinos (1 dark, 1 light)
2 belts (1 black, 1 brown)
1 pair of black dress shoes
1 pair of brown oxfords (leather or suede, you decide)
1 pair of sneakers (plain white or brown)
1 pair of military boots (black or brown)
When it comes to accessories like watches, scarves, or gloves, you can use what you have as most men won't need all of them, so I won't count them in.
#3 Where Can You Find Deals On Fall Clothing?
As it is the middle of summer, fall will be approaching quickly.
Now is a great time to snag up some of last year's sale items at department stores as they usually have sales on previous season items. By now, most men aren't thinking about what to wear in the fall.
While you still might be able to find good deals on last year's fall items, it's usually the most optimal time to purchase these items after the season has ended. This is when retailers try hard to clear space and make room for the next season's clothing.
When they do this, it is a great time to get excellent deals on items that have just gone out of season.
Another great option to buy men's clothing is online at your favorite retailers, as they will often have sales and discounts on items they have in their online inventory but are not yet in prime season.
The most expensive items in your fall capsule wardrobe are the ones you want to focus on, as you can often save a significant amount of money out of season for them.
These big ticket items include:
Your dark three-piece suit and blazer
Overcoats and jackets
Dress shoes and sneakers
Boots
These items will be some of the most expensive items and can be found discounted out of season. Put these at the forefront of your fall capsule wardrobe search.
#4 What Are The Best Fall Capsule Wardrobe Essentials?
You want to adhere to a few staples when building your fall capsule wardrobe.
Since fall weather can vary, layering will be essential. These few items are crucial as mainstays that can be layered with other items within your wardrobe.
For example, if you experience a rather chilly day in fall and need to wear a suit, an overcoat is essential as that outermost layer because you can simply remove it when you no longer need it.
When it comes to the concept of layering within your fall capsule wardrobe, you want to make sure you nail these following items.
Overcoats
Having a good overcoat to complement your fall capsule wardrobe is crucial.
The overcoat acts as the outermost layer and will be removed whenever you go indoors. This makes for a great option as you can wear it with anything as it offers excellent versatility.
When searching for the perfect overcoat, it's essential to know your size as they usually come in sizes of suit jackets, not regular sizing. After you've nailed the size, focus on color.
Dark-colored overcoats tend to be the most versatile. However, a light camel color can work as well. Stay away from patterns with overcoats as the goal is to be as versatile as possible.
Leather Jackets
A good leather jacket goes a long way. You can choose a leather biker jacket or a leather bomber; it's your call.
Biker jackets can be slightly harder to pull off as most of the time, they will have a larger and more aggressive collar, but they still look great.
A leather bomber jacket is an excellent option because it looks great on all body types and often has more options than biker jackets.
For color, opt for black or dark brown, as that gives you the most versatility with other items in your fall capsule wardrobe.
Sweaters
Sweaters are to fall, what t-shirts are for summer. This means they are a critical piece as they are season specific and offer great versatility when it comes to layering.
So how do you find the perfect sweater?
You want options, so have a couple of different collar choices to give yourself the most bang for your buck.
Having a shawl neck sweater and a crew neck sweater ensures you have all your bases covered.
Make sure you choose neutral tones such as greys, creams, and tans for color. This ensures maximum versatility with other items within your wardrobe and gives you the most options.
That's it, gents.
To learn more about how versatile this concept of capsule wardrobes can be, check out how I turned 16 pieces of clothing into 256 outfits.
The post Preparing Your Fall Capsule Wardrobe (Buy Now And Save $$$) appeared first on Real Men Real Style.
——————–
By: Antonio
Title: Preparing Your Fall Capsule Wardrobe (Buy Now And Save $$$)
Sourced From: www.realmenrealstyle.com/fall-capsule-wardrobe/
Published Date: Thu, 28 Jul 2022 23:59:00 +0000
We all know of Zara and I'm pretty sure the majority of us own at least one piece from them, but I'm not here to talk about their reasonably priced clothing, I'm here for their fragrance.
Not quite a hidden gem but I don't feel that they vast range and high quality fragrance that they create is given enough air time, I'm about to change that. The fragrance game is massive at the moment, everyone from the big fashion houses all the way to footballers have a scent on the market and they all carry a hefty price tag, with some of the bigger hitters asking in excess of
£100 for 50ml.
Zara clearly understand the need for a great fragrance but also appreciate not everything has to be overly expensive. I've been lucky enough to sample my fair share over the years and wanted to share with you what I feel are some of their strongest.
Tobacco Collective 100ml – £16.99
This is one of my absolute favourites, it works perfectly as an everyday scent. The initial smell is strong and masculine but with undertones of vanilla bourbon help to soften it slightly.
For Him 100ml – £22.99
My current daily spray, its warm, modern and intense. It just so happens to be the perfect blend of three of my favourite scents, bergamot, cardamom and sandalwood. It's strong yet light, never over powering and leaves a wonderful trail.
Florence 100ml – £16.24
Summer calls for a fresh fragrance and I cannot recommend this highly enough, its light, fresh and citrus scent is perfectly for those warmer days. Notes of black pepper, strawberry and guaiac wood allow this scent to sit gently on the skin with offending the noses of those around you.
Written by Tom Loughran
The post The Best Of Zara Fragrances first appeared on Mens Fashion Magazine.
——————–
By: MFM
Title: The Best Of Zara Fragrances
Sourced From: www.mensfashionmagazine.com/the-best-of-zara-fragrances
Published Date: Fri, 22 Jul 2022 09:57:00 +0000
Did you miss our previous article…
https://www.mansbrand.com/how-to-teach-a-child-to-shave-a-guide-to-men/