Dan Benthall designs new Hype Sneakers – LazerDans
A native of Raleigh, North Carolina, Dan Benthall has recently launched a new business that designs, manufactures, and sells Hype Sneakers under the tradename "LazerDans". These kicks are "fire" and were literally conceived because of that very word.
For the past 10 years, Dan Benthall has been majoring in the wine and beer business with a minor in shoe design. He had completed the Sommelier program at the nationally known Angus Barn finishing his 1st level Sommelier degree from the International Court of Sommeliers.
"Lazer Dans" was first conceived on May 7th, 2011. Here is the story behind the inception and raw beginnings of one of the most Hype Sneaker Designs of 2021.
There I was, there I was, there I was…gazing into the fire again pondering my place in the cosmos. The wind was angry that night my friends, and I tossed another log into the pit. With tepid fervor, I welcomed my neighbors onto the deck to join the fire-gazing fun. While the conversation sparkled, the fire crackled. I'd bought a new pair of slip-on shoes that day and had them lazily propped on the fire pit. "Hey Dan…your shoe is on fire!" were the next words I heard. So I looked down to see a giant ember nestled upon my new shoe. I got up dancing around like Vanilla Ice and finally got the ornery ember off my foot.  
​At work the next day, I noticed that my boss had bought some puff paints for his 5-year-old son to doodle with. I asked if I could use them and he said, "Be my guest… Oliver has outgrown them. They're yours." 
​I pulled out the Fire Engine Red, since a fiery ember had caused this mishap, and painted over the burn mark. Well, the other unscorched shoe got jealous and I had to dab some red on it just to be fair.  Sharing is caring. Then the blue came out, the purple, and the pink. In 15 minutes the first pair of Lazerdans was birthed.  From the fire came the flame and to this day the designs continue to kindle. 
Dan Benthall, an avid thrift store excavator has dabbled a little in painting different types of vintage clothing, hats, boots, and coats..and some vintage furniture but shoes had always been his passion.
Recently, Dan started bringing everything together with the help of his family and friends he began manufacturing the LazerDan line of Hype Sneakers, built his website, and has now begun shipping LazerDans all over the USA.
When asked about the direction of the line this is what Dan had to say:-
LazerDans can go in many different directions. I'm having a blast just walking up to people on the street and saying "what do you think of these savory kicks?" the response is always one of positive energy. I see the brand appealing to every age group because kids love them, millennials, middle age, and even seniors. I'd like to start shipping overseas but right now I'm shipping all over the U.S.I am starting a glow-in-the-dark line which I am super lit up about! The EDM crowd likes these and I'm also starting a metallic line which I just did my first pair of gold and black! The running shoes or Cruisers which feature two different colors are going to be extremely popular.
Recently, we did an online interview with Dan to talk with him about this line and get a little inside scoop on what has inspired him to realize his dreams.
If you are interested in purchasing a pair of Hype Sneaker LazerDans check out his website here: https://www.lazerdans.com/ or contact Dan through his Instagram Page
Sean O'Pry channels Venus for Madame Figaro, China
Sean O'Pry is back in the spotlight with a new editorial after strolling the streets of New York for Schön! China. This time, the American model is Madame Figaro China's ethereal wonder. In the story "Venus," Sean evokes the essence of the goddess of love, beauty, desire, sex, fertility, wealth, and victory. Shxpir creates a modern interpretation of the goddess… [Read More]
——————-
By: Fashionisto
Title: Sean O'Pry Channels Venus for Madame Figaro China
Sourced From: www.thefashionisto.com/editorial/sean-opry-2022-madame-figaro-china/
Published Date: Sun, 31 Jul 2022 09:40:40 +0000
Did you miss our previous article…
https://www.mansbrand.com/killing-sunset-geron-mackinley-at-esquire-korea/
Killing Sunset: Geron MacKinley at Esquire Korea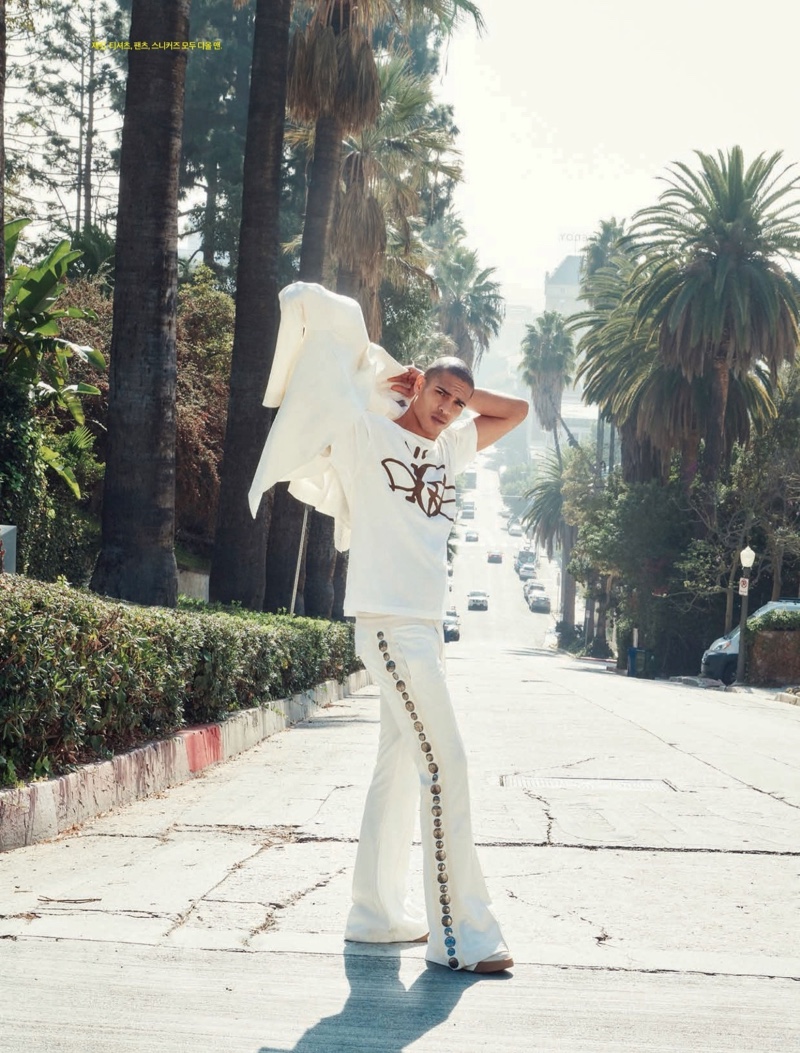 Geron McKinley goes Hollywood for the pages of Esquire Korea. The top model appears in the magazine's July 2022 issue with a story entitled "Killing Sunset." As Geron strolls the famous streets of Los Angeles in eye-catching outfits, flamboyant designer styles steal the show. Photography duo Sofia Sanchez & Mauro Mongiello capture Geron McKinley as he visits the Hollywood… [Read More]
——————-
By: Fashionisto
Title: Killing Sunset: Geron McKinley for Esquire Korea
Sourced From: www.thefashionisto.com/editorial/geron-mckinley-2022-esquire-korea/
Published Date: Fri, 29 Jul 2022 02:01:11 +0000
Did you miss our previous article…
https://www.mansbrand.com/julian-schneyder-relaxes-with-man-about-town/
Julian Schneyder Relaxes with Man About Town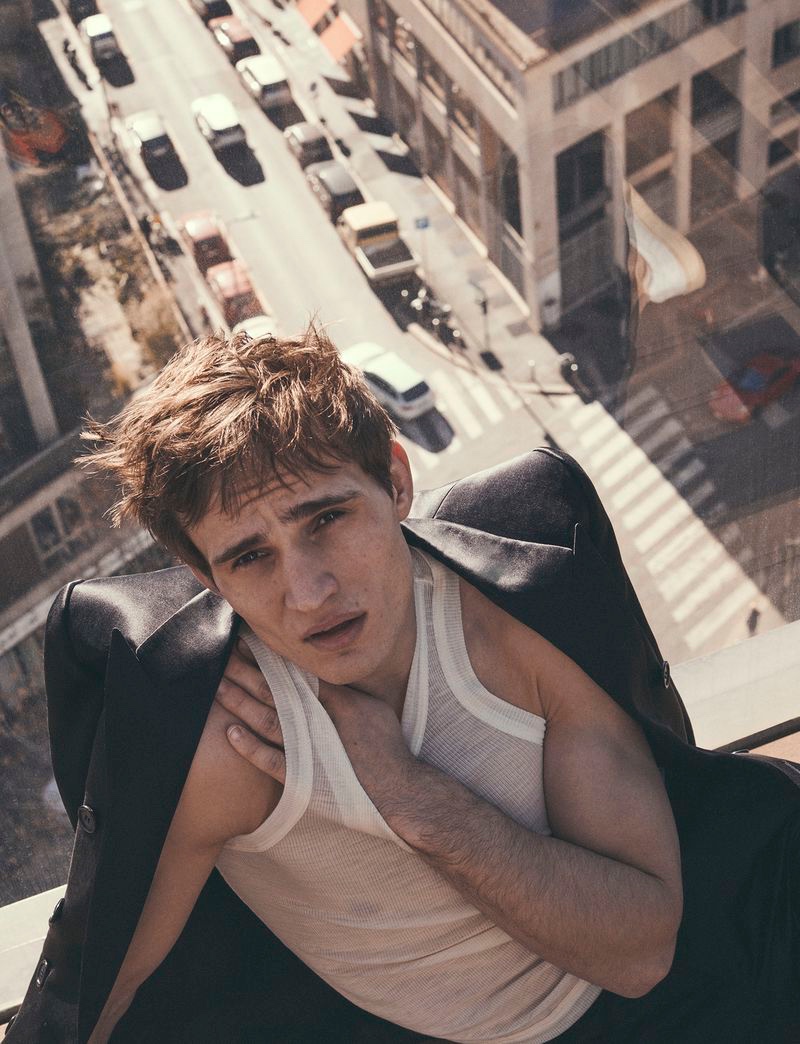 As Julian Schneyder recuperates from an injury, he heads to Milan for a fashion-focused staycation. The Austrian model makes a splash in a story for Man About Town. Julian has a varied wardrobe that can be dressed up for a night on the town or lounging around the house. Stefano Galuzzi links up with Julian Schneyder for Man About Town…. [Read More]
——————-
By: Fashionisto
Title: Julian Schneyder Takes It Easy with Man About Town
Sourced From: www.thefashionisto.com/editorial/julian-schneyder-2022-man-about-town/
Published Date: Fri, 29 Jul 2022 00:29:37 +0000
Did you miss our previous article…
https://www.mansbrand.com/erik-van-gils-travels-in-style-with-matchesfashion/