Cunnilingus, also known as oral sex performed on a woman, is an intimate act that can be a source of pleasure and connection for couples. It involves the use of the mouth, lips, and tongue to stimulate the genitals of a female partner. While it is important to prioritize open communication and consent when engaging in any sexual activity, exploring different techniques for cunnilingus can greatly enhance the experience for both partners. Whether you are new to performing oral sex or looking to add some variety to your repertoire, this article will delve into various techniques that can help elevate this intimate act to new heights. From teasing and building anticipation to using different rhythms and pressures, let's explore the world of cunnilingus techniques and discover ways to create shared pleasure and intimate connection with your partner.
The importance of communication: Emphasizing the significance of open communication with your partner to ensure a pleasurable experience for both parties.
Effective communication is key when engaging in any intimate activity with your partner. When it comes to cunnilingus, open and honest communication becomes even more crucial. Discussing desires, boundaries, and preferences is not only a respectful way to ensure a pleasurable experience for both parties, but it also builds trust and intimacy in your relationship.
By engaging in open communication, you can learn about what your partner enjoys and dislikes, allowing you to tailor your techniques to their specific preferences. Remember that everyone is unique, and what may have worked for a previous partner may not necessarily bring the same pleasure to your current one. Each person's body is different, and their desires and reactions may vary as well.
Start by creating a safe and comfortable space for open dialogue. Encourage your partner to express their desires, fantasies, and boundaries without fear of judgment or criticism. Similarly, share your own preferences and find a way to express what makes you feel good. Be attentive to non-verbal cues as well, as they can provide valuable guidance during the act itself.
During the act of cunnilingus, maintain an ongoing conversation, asking your partner for feedback and guidance. This can be as simple as asking if they like a particular technique or increasing or decreasing the intensity of your actions. By actively engaging in this verbal exchange, you can tailor your approach to their comfort level and pleasure.
Remember that communication is not just limited to talking; it also involves active listening. Pay attention to the verbal and non-verbal cues your partner is giving you. Notice their body language and the sounds they make, as these can provide valuable insights into what they truly enjoy. Be receptive to their requests or guidance, adjusting your techniques accordingly.
By prioritizing open communication during cunnilingus, you create an environment that fosters trust, exploration, and pleasure. Both you and your partner deserve to have an enjoyable experience, and this can only be achieved by understanding each other's needs and desires. So, start the conversation and let it guide you to a more fulfilling and pleasurable intimate connection.
Building anticipation: The art of foreplay and the different ways to create anticipation and excitement before engaging in cunnilingus.
Building anticipation is an integral part of any intimate experience, including cunnilingus. It not only helps heighten pleasure but also showcases a thoughtful and attentive approach to intimacy. When it comes to building anticipation before engaging in cunnilingus, there are countless techniques and strategies that can enhance the experience for both partners.
One technique to build anticipation is through communication and verbal seduction. Expressing desire and intentions with words can create a sense of anticipation and excitement. Whispering sensual compliments or fantasies in your partner's ear can send shivers down their spine and make them eagerly anticipate what's to come. Engage in open and honest conversations about desires, preferences, and boundaries to establish a strong foundation for a memorable experience.
Another way to build anticipation is by incorporating sensual touch. Teasing your partner with gentle caresses and exploring erogenous zones can create a heightened state of arousal. Kissing and nibbling their neck, ears, and inner thighs can ignite anticipation as their senses awaken to the pleasure awaiting them. Gradually build up intensity, alternating between feather-light touches and slightly firmer strokes, to keep the anticipation building.
Utilizing props and accessories can also add an element of surprise and anticipation. Incorporating blindfolds or restraints can heighten sensations and intensify the experience. By limiting one sense, such as sight, the anticipation for what's to come can skyrocket. Experimenting with different textures, temperatures, or even incorporating flavored lubricants can further enhance anticipation and create a more tantalizing experience.
Don't underestimate the power of ambiance. Setting the mood with soft lighting, scented candles, and relaxing music can create a sensual atmosphere that heightens anticipation and encourages relaxation. Consider creating a comfortable and inviting space where both partners feel at ease and ready to indulge in pleasure.
Lastly, take your time. Rushing through foreplay can hinder the buildup of anticipation. Instead, savor every moment, allowing the anticipation to intensify with each passing second. Explore your partner's body with patience and a sense of curiosity, focusing on their unique responses and desires.
Building anticipation before engaging in cunnilingus is an art that requires attention to detail and a genuine desire to please. By incorporating techniques such as communication, sensual touch, props, ambiance, and taking your time, you can create an experience that leaves both partners eagerly anticipating the pleasure that awaits. Remember, the journey is just as important as the destination.
Slow and sensual technique: Exploring the power of gentle and slow movements to build arousal and pleasure during oral sex.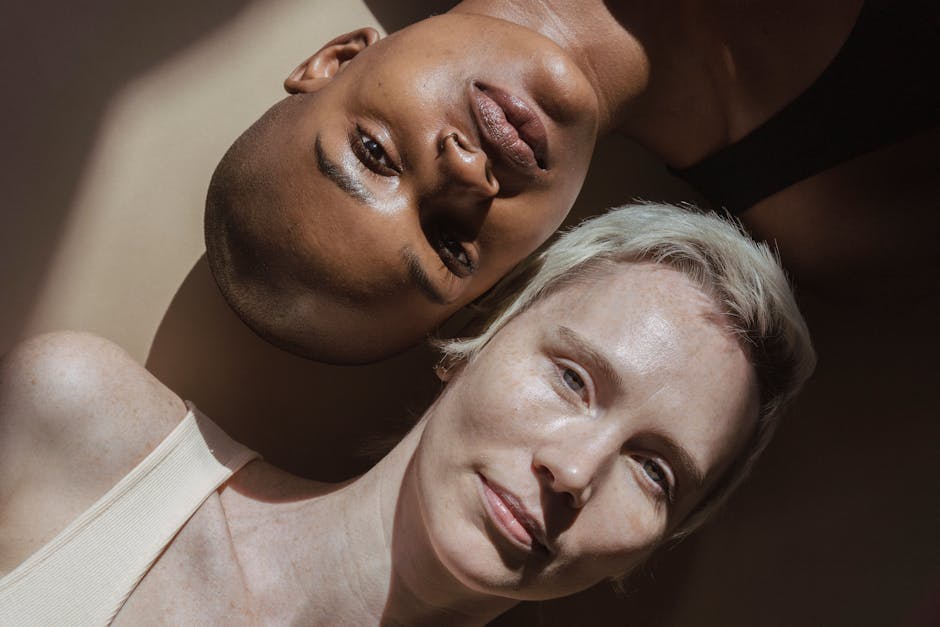 When it comes to the art of cunnilingus, one technique that deserves special attention is the slow and sensual approach. This technique emphasizes the power of gentle and slow movements to build arousal and pleasure during oral sex. By taking your time and focusing on every sensation, you can create an intimate and euphoric experience for your partner.
The slow and sensual technique involves using deliberate and unhurried movements with your tongue, lips, and even your hands. Begin by softly kissing and nibbling your partner's inner thighs, building anticipation and teasing her erogenous zones. As you move closer to her clitoral area, maintain a slow and gentle touch, allowing her to fully feel each sensation.
When you finally reach the clitoris, start by using the tip of your tongue to explore its sensitive folds and crevices. Use slow circular motions or gentle flicks to stimulate her pleasure spot. Remember, the key here is to take your time and pay attention to her responses. Every woman is different, so watch for cues and adjust your technique accordingly.
Incorporating your hands into the equation can also enhance the slow and sensual experience. Gently caressing her breasts or stroking her body can intensify the pleasure and build a deeper connection. Experiment with different pressures and movements to find what resonates with her the most.
To heighten the sensations further, consider using your lips and mouth in rhythmic patterns. Softly sucking or nibbling on the clitoris can provide an additional level of stimulation. However, always check in with your partner to ensure she is comfortable with these techniques and adjust accordingly.
The slow and sensual technique for cunnilingus is not simply about technique, but about creating a space of trust, intimacy, and pleasure. By devoting your time and attention to every sensation and reaction, you can help your partner reach heightened levels of arousal and experience mind-blowing orgasms.
Remember, communication is key. Keep an open dialogue with your partner throughout the experience to ensure their comfort and to understand what feels best for them. With patience, practice, and a genuine desire to please your partner, the slow and sensual technique can become an unforgettable part of your sexual repertoire.
The alphabet technique: The popular technique of using the letters of the alphabet with the tongue to stimulate different areas and sensations.
One popular technique for cunnilingus that has gained attention is the alphabet technique. This technique involves using the tongue to trace the letters of the alphabet on the clitoris, labia, and surrounding areas, creating a varied and exciting experience for your partner.
The idea behind the alphabet technique is to stimulate different areas and sensations by changing your tongue's movement and pressure. By using a combination of slow and gentle strokes, as well as more intense and focused movements, you can experiment with your partner's pleasure responses.
Start by teasing your partner's clitoris with light, circular motions using the tip of your tongue. Once you have built up some anticipation, you can begin to trace the outline of the letters of the alphabet. Take your time as you slowly move from one letter to the next, paying attention to your partner's reactions. Some letters may feel more pleasurable than others, so it's essential to communicate with your partner throughout the experience.
Remember to vary the speed and pressure of your movements to enhance the sensations. You can try using shorter, quicker strokes for some letters and slower, more deliberate strokes for others. This diversity will keep your partner guessing and heighten their pleasure.
It's important to note that every individual is different, and what works for one person may not necessarily work for another. So, while the alphabet technique can be a fun and adventurous way to explore oral stimulation, it's crucial to pay attention to your partner's feedback and adapt accordingly.
Communication, trust, and respect are vital in any sexual experience, including cunnilingus. Before trying any new technique, ensure that you have open and honest conversations with your partner about their desires, boundaries, and consent.
Remember, the alphabet technique is just one of many techniques you can explore to make oral sex an enjoyable and intimate experience for both you and your partner. Experiment, communicate, and above all, prioritize the comfort and satisfaction of your partner.
Flicking and teasing: The technique of using quick flicks of the tongue and gentle teasing to enhance pleasure and anticipation.
One popular technique for enhancing pleasure and building anticipation during cunnilingus is the use of flicking and teasing motions with the tongue. This technique involves using quick, light flicks of the tongue and gentle teasing movements to stimulate the clitoris and surrounding areas.
To perform this technique, start by lightly teasing the outer lips and thighs with soft kisses, nibbles, or gentle licks. This teasing can create a buildup of anticipation and arousal, heightening sensitivity and creating a more pleasurable experience for your partner.
Once the teasing has built anticipation, transition to using quick flicks of the tongue on and around the clitoris. Keep the flicks light and rapid, varying the intensity and speed to find what works best for your partner. The quick flicking motion can provide intense stimulation, leading to heightened pleasure.
While performing this technique, it's essential to pay close attention to your partner's reactions. Every person's preferences and sensitivities can vary, so it's crucial to communicate and adjust your technique accordingly. Some individuals may prefer gentle flicking, while others may enjoy a slightly more assertive approach. Remember, open communication and feedback are key to ensuring a pleasurable experience for both you and your partner.
By incorporating flicking and teasing into your repertoire, you can add an element of excitement, pleasure, and anticipation to your cunnilingus sessions. Remember to prioritize the comfort and pleasure of your partner, and have an open dialogue about desires and boundaries to foster a more intimate and fulfilling experience.
Sucking and nibbling: The delicate balance of suction and gentle biting to provide varied sensations and intensify pleasure.
Sucking and nibbling is a technique that adds an extra layer of pleasure and excitement to cunnilingus. By combining the delicate balance of suction and gentle biting, this technique offers a range of sensations that can intensify pleasure for both partners.
Suction plays a significant role in this technique. Gently sucking on the clitoris or labia can create a subtle vacuum-like sensation, enhancing the blood flow to the area and increasing sensitivity. It's important to start slowly and gradually increase the intensity, paying close attention to your partner's responses. Using your lips to create a soft seal around the clitoris and applying gentle suction can heighten pleasure and create a unique sensation that will leave your partner yearning for more.
However, it's crucial to remember that every person's sensitivity levels are different, so communication and responsiveness are essential when exploring this technique. While some may enjoy a stronger suction, others may prefer a more subtle touch. Paying attention to your partner's cues, such as moans, body language, or verbal feedback, will help you adjust the amount of suction accordingly.
Incorporating gentle biting into the mix can further enhance the pleasurable experience. Lightly nibbling on the inner thighs, labia, or even the clitoral hood can add an element of playful excitement. The key is to be gentle and cautious with your nibbles to avoid causing any discomfort or pain. It's recommended to explore different levels of pressure and pay attention to your partner's reactions to find the right balance.
As with any sexual technique, it's essential to maintain open and honest communication with your partner. Discussing preferences, boundaries, and desires before engaging in any sexual activity ensures a safe and pleasurable experience for both individuals involved.
Sucking and nibbling can be an exciting addition to your cunnilingus repertoire. Remember to be attentive to your partner's responses, adjust the intensity accordingly, and always prioritize their comfort and pleasure. With practice and communication, you can master this technique and create unforgettable moments of intense pleasure for both you and your partner.
Utilizing fingers: The benefits of combining finger stimulation with oral sex to enhance pleasure and provide varied sensations.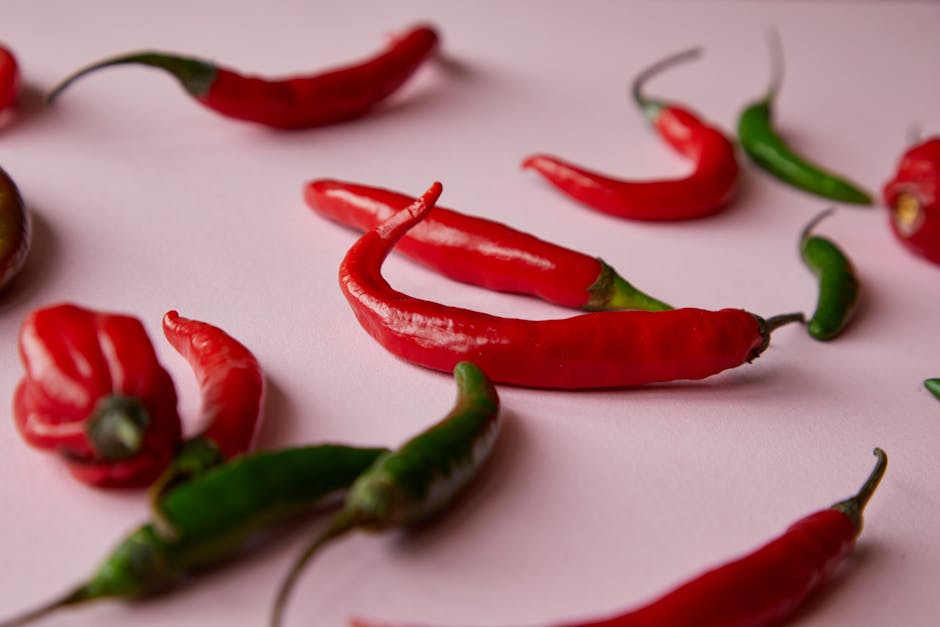 Utilizing fingers: Enhancing Pleasure and Providing Varied Sensations
When it comes to exploring the art of cunnilingus, there are various techniques that can take the experience to new heights. One powerful technique that can intensify pleasure and provide a delightful array of sensations is utilizing fingers in conjunction with oral sex.
Combining finger stimulation with oral sex allows for a deeper connection with your partner's pleasure zones. The fingers can offer precise and targeted movements, adding an extra layer of stimulation. From gentle caresses to rhythmic movements, the possibilities are endless.
One of the key benefits of incorporating fingers is the ability to explore different erogenous zones around the vulva. Each person's preferences may vary, but by gently exploring the clitoral hood, inner and outer labia, and the entrance of the vagina, you can discover what feels best for your partner. Experimenting with different pressure, speed, and patterns can result in heightened pleasure and exciting sensations.
In addition to the physical stimulation, the use of fingers can also enhance the emotional connection during intimate moments. It allows for a more hands-on approach, creating a sense of intimacy and closeness between partners. The beauty of utilizing fingers is that it adds a personal touch to the experience, allowing you to adapt and respond to your partner's desires in real-time.
For added pleasure and sensation, consider incorporating lubrication into the mix. This can reduce any potential discomfort and make the experience even more enjoyable for both parties involved. Remember, communication is key. Check in with your partner to ensure that they are comfortable with the level of stimulation and adjust accordingly.
As with any sexual activity, consent, comfort, and mutual respect should always be the foundation. It is important to have open and honest communication with your partner to ensure that both of you are on the same page and that boundaries are respected.
The circular motion: Exploring the technique of using circular motions with the tongue to stimulate the clitoris and surrounding areas.
When it comes to mastering the art of cunnilingus, one technique that deserves attention is the circular motion. This highly effective technique involves using circular motions with the tongue to stimulate the clitoris and the surrounding areas.
To perform this technique, start by gently parting the labia with your hands, allowing you better access to the clitoral area. Using a flat, relaxed tongue, begin by gently caressing the clitoral hood in a circular motion. Vary the speed and pressure based on your partner's response, ensuring that you maintain a rhythm that brings pleasure and comfort.
As you continue the circular motion, make sure to explore the entire clitoral area. The clitoris is not just a small button but a highly sensitive organ with extensive nerve endings. Slowly move your tongue clockwise or counterclockwise, gradually expanding the circle to stimulate different areas.
It's important to be attentive and responsive throughout this technique. Pay attention to your partner's cues, such as increased moans, body movements, or changes in breathing, to gauge what they find pleasurable. Communication is key, so don't hesitate to ask for feedback and adjust your technique accordingly.
Remember, everyone is unique, and what works for one person may not work for another. Experimentation and open communication are essential in creating a pleasurable experience for both partners. So, keep exploring different variations of the circular motion, combining it with other techniques, and most importantly, listen to your partner's preferences.
Mastering the circular motion technique requires practice, patience, and a genuine desire to pleasure your partner. By dedicating time and attention to understanding their needs, you can take your cunnilingus skills to the next level and ensure a mutually enjoyable experience.
Understand The Massive Growth In EDM Electronic Dance Music Industry
In recent years, the EDM Electronic Dance Music industry has experienced an unprecedented surge in popularity and growth. Originating in underground nightclubs, EDM has now become a global phenomenon, captivating millions of music lovers across the world. With its infectious beats, energetic performances, and innovative production techniques, EDM has managed to carve a prominent niche in the music industry. This transformative journey of EDM from a niche genre to a mainstream cultural movement is a testament to the power of innovation and the evolving tastes of listeners.
One of the key factors driving the growth of the EDM industry is the advent of technology. As advancements in music production software and hardware continue to lower barriers to entry, aspiring artists now have access to affordable and user-friendly tools to create their own music. This democratization of music production has led to an influx of talented individuals who are able to explore their creativity and experiment with different sounds, resulting in a vibrant and diverse EDM landscape.
Additionally, the widespread availability of the internet and online streaming platforms has facilitated the discovery and consumption of EDM music. Fans can easily access tracks from established producers as well as emerging artists, truly enabling a global audience to connect and appreciate this genre. Social media platforms like Instagram and Twitter have further amplified the reach of EDM artists, allowing them to engage directly with their fans and build dedicated communities around their music.
Moreover, the live events and festivals associated with EDM have become major attractions for both fans and artists. From iconic music festivals such as Tomorrowland and Ultra Music Festival to underground raves in warehouses, these events provide a unique atmosphere and sense of collective experience. The immersive visuals, elaborate stage setups, and synchronized light shows enhance the overall sensory experience, creating an unforgettable journey for attendees. These events also act as a platform for artists to showcase their talent and connect with fans on a deeper level, fostering a sense of shared passion and camaraderie.
The growth of the EDM industry has not only impacted artists and music lovers, but it has also presented various opportunities for businesses. From event production companies to audio equipment manufacturers, the demand for products and services related to EDM has surged. Brands now recognize the potential of aligning themselves with this vibrant culture, sponsoring events and partnering with artists to promote their products.
As we delve deeper into the world of EDM, it becomes evident that the growth of this industry is fueled by a perfect blend of technology, cultural shifts, and artistic innovation. With its global appeal and ability to bring people together through music, EDM continues to evolve, captivating new audiences and pushing the boundaries of what is possible in the realm of electronic dance music. In the following sections, we will explore the key trends, challenges, and opportunities that characterize the ever-expanding EDM industry.
Historical background of EDM and its origins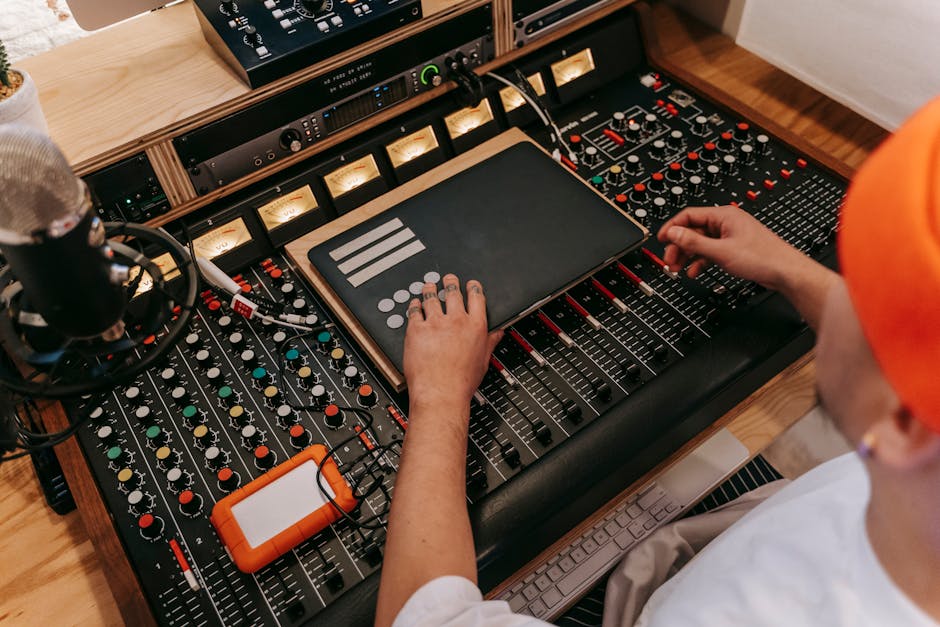 Electronic Dance Music (EDM) has come a long way since its humble beginnings. To understand the growth and impact of this booming industry, it is essential to explore the historical background and origins of EDM.
The roots of EDM can be traced back to the late 1970s and early 1980s, with the emergence of electronic music pioneers. Influenced by various genres like disco, funk, and rock, artists began experimenting with synthesizers, drum machines, and other electronic instruments to create a distinct sound. This marked the beginning of electronic dance music and its distinct subgenres.
One of the earliest and most prominent subgenres to emerge was Chicago house music. Originating in the city's underground clubs, DJs like Frankie Knuckles and Marshall Jefferson combined pulsating drum beats, soulful vocals, and synthesized sounds to create an energetic and infectious musical experience. This new form of music quickly gained popularity, and by the late 1980s, it had spread across the United States, Europe, and beyond.
Another significant development in the history of EDM was the rise of techno music in Detroit, Michigan. Influenced by the sounds of European synth-pop and electronic pioneers like Kraftwerk, artists like Juan Atkins, Derrick May, and Kevin Saunderson created a unique genre characterized by its futuristic sounds, relentless rhythms, and minimalistic approach. Techno music played a vital role in shaping the global electronic music scene and continues to be a prominent subgenre today.
As technology advanced, so did the possibilities within the EDM industry. The introduction of affordable electronic music production tools, such as MIDI controllers and digital audio workstations, democratized music production, allowing anyone with a computer and creativity to create their own electronic tracks. This accessibility contributed to the exponential growth of EDM, as a new generation of artists began experimenting with different styles and pushing the boundaries of the genre.
In recent years, EDM has experienced an unprecedented surge in popularity, reaching mainstream success and dominating festivals and club scenes worldwide. With its infectious beats, uplifting melodies, and energetic performances, EDM has become a global phenomenon, uniting people from all walks of life under one shared love for electronic music.
The historical background and origins of EDM have played a vital role in shaping the industry we see today. From its humble beginnings in underground clubs to its current position as a mainstream powerhouse, electronic dance music continues to evolve and captivate audiences worldwide.
Analysis of the growth of EDM festivals worldwide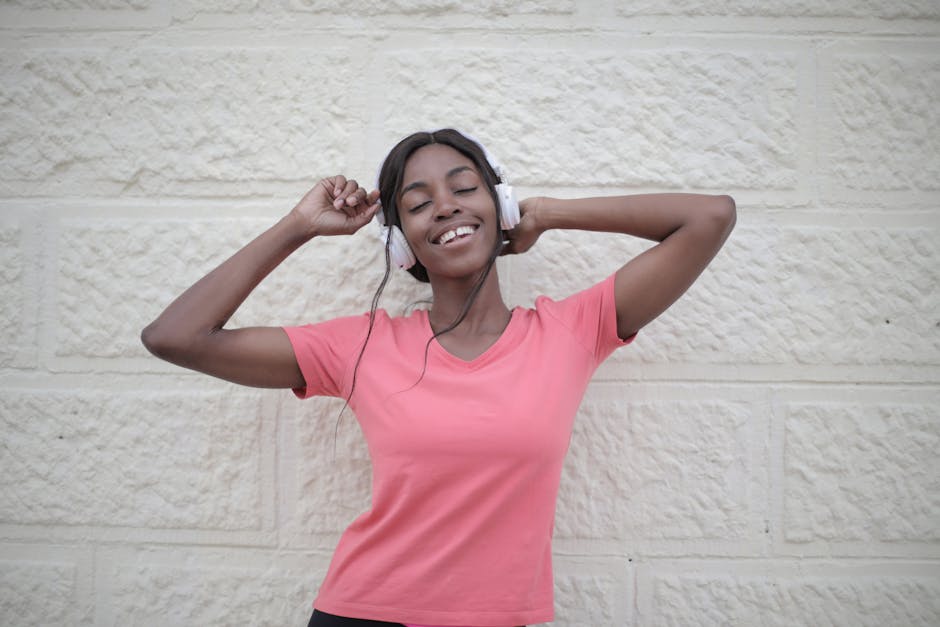 The electronic dance music (EDM) industry has experienced exponential growth over the past decade, with EDM festivals becoming increasingly popular worldwide. In this section, we will analyze the significant growth of EDM festivals and explore the reasons behind their widespread success.
1. Global Expansion of EDM Festivals:
One of the most apparent signs of the industry's growth is the increasing number of EDM festivals taking place around the globe. Traditionally held in countries like the United States and the United Kingdom, these events have now expanded to diverse locations, attracting massive crowds from all corners of the world. Countries such as Germany, Spain, Belgium, and the Netherlands have emerged as prominent destinations for EDM festivals, showcasing the international appeal and demand for this genre of music.
2. Rising Popularity and Growing Fanbase:
The undeniable popularity of EDM festivals can be attributed to the growing fanbase of electronic dance music. The youth demographic, in particular, has been drawn to the infectious beats and high-energy performances that have become synonymous with EDM festivals. With their emphasis on immersive experiences, pulsating music, and visual spectacles, these events have managed to capture the imaginations of music lovers worldwide.
3. Technological Advancements and Social Media Impact:
The advancement of technology has played a significant role in the growth of EDM festivals. With the rise of online streaming platforms, it has become easier for fans to discover new EDM artists and tracks. Additionally, social media has played a pivotal role in connecting audiences and creating a sense of community within the EDM industry. Platforms like Facebook, Instagram, and Twitter have allowed fans to share their experiences, build anticipation, and spread the word about upcoming festivals, further fueling their popularity.
With the continual expansion of EDM festivals globally, the industry shows no signs of slowing down. As the fanbase grows, and technology continues to advance, these events provide a platform for both established and emerging EDM artists to showcase their talents to a diverse and enthusiastic audience. The future of EDM festivals holds exciting possibilities, with new destinations, collaborations, and innovations paving the way for the continued growth and success of the industry.
The impact of technology and social media on the rise of EDM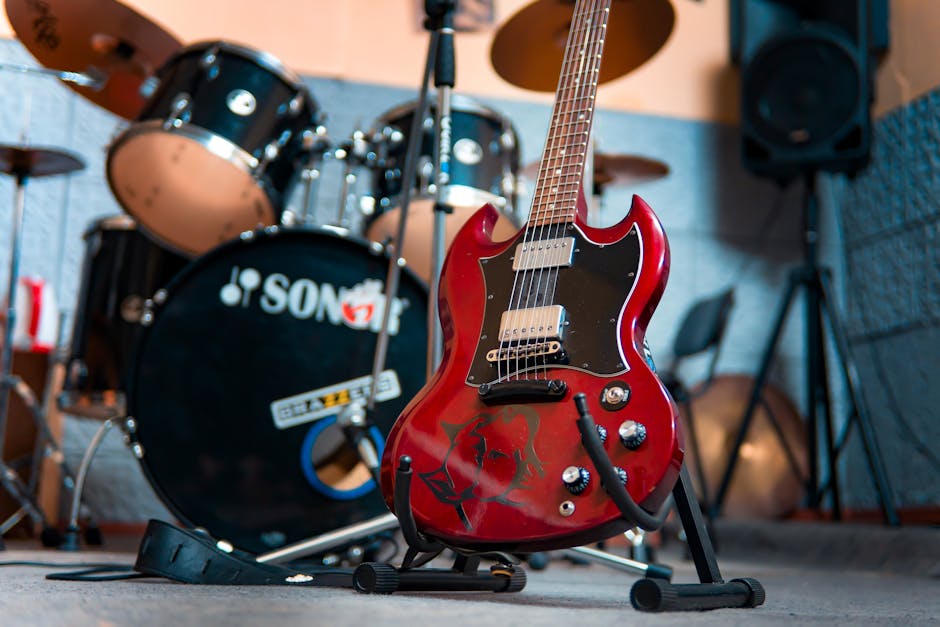 With the constant evolution of technology and the rise of social media platforms, the EDM Electronic Dance Music industry has witnessed unprecedented growth over the past decade. These advancements have acted as catalysts, transforming the way artists produce and distribute their music, as well as how fans consume and engage with EDM.
One significant impact of technology on the rise of EDM is the accessibility and affordability of music production tools. In the past, creating electronic music required expensive and complex equipment. Today, aspiring producers can access a wide range of software and hardware options that are relatively affordable yet still deliver professional-grade results. This accessibility has encouraged more artists to enter the industry, leading to an explosion of talent and creativity.
Furthermore, the advent of social media platforms has revolutionized the way artists connect with their audience. Through platforms like Instagram, Facebook, and Twitter, artists can cultivate a strong online presence, engage with fans directly, and build a loyal following. Social media allows artists to share their music, updates, and behind-the-scenes content in real-time, effectively breaking down the barrier between the artist and the fan.
Alongside social media, streaming platforms like Spotify, Apple Music, and SoundCloud have become instrumental in promoting and distributing EDM music. These platforms have revolutionized the way music is consumed, shifting the industry from physical album sales to online streaming. Artists can now reach a global audience instantly, allowing their music to spread rapidly and fostering a global EDM community.
Collaborations and partnerships have also become integral to the growth of EDM, thanks to technology and social media. Artists from different parts of the world can effortlessly collaborate on tracks, exchanging ideas and creating unique soundscapes. This cross-pollination of talent has resulted in innovative and diverse electronic music, pushing the boundaries of the genre.
Exploration of the EDM sub-genres and their individual growth
Electronic Dance Music (EDM) has witnessed exponential growth in recent years, not only in terms of its overall popularity but also in the diversification of its sub-genres. EDM lovers now have a wide range of options to choose from, each offering its own unique blend of sounds and vibes. In this section, we will explore five fascinating EDM sub-genres and highlight their individual growth in the industry.
1. Future Bass: Future Bass emerged in the early 2010s, combining elements of trap, pop, and bass music. With its uplifting melodies, heavy basslines, and catchy vocals, this genre quickly gained a loyal following. Artists like Flume, Marshmello, and Illenium have played a significant role in popularizing Future Bass, leading to its steady growth on streaming platforms and festival lineups.
2. Tropical House: Originating from the sandy beaches of tropical destinations, Tropical House is characterized by its laid-back and sunny vibes. Artists like Kygo, Thomas Jack, and Klingande are pioneers of this sub-genre, crafting tracks that evoke images of palm trees, warm sunsets, and ocean waves. Thanks to its popularity in beach clubs and mainstream radio, the Tropical House genre has seen significant growth, attracting a dedicated fanbase worldwide.
3. Tech House: Combining the grooves of house music with the energy of techno, Tech House has established itself as a dominant force in the EDM scene. This sub-genre often features infectious basslines, captivating percussions, and hypnotic melodies. Artists like Solardo, Fisher, and CamelPhat have been at the forefront of the Tech House movement, leading to its rapid rise in clubs and festivals globally.
4. Dubstep: Dubstep gained its foothold in the late 2000s, characterized by its heavy bass drops and intense electronic sounds. Artists like Skrillex, Zeds Dead, and Excision pioneered this genre, captivating listeners with their experimental and dynamic tracks. While Dubstep has seen a slight decline in mainstream popularity, it continues to thrive within its dedicated community and remains a vital part of the EDM landscape.
5. Melodic Techno: Combining the atmospheric sounds of techno with melodic elements, Melodic Techno offers a unique blend of deep, hypnotic grooves and emotive melodies. Artists like Tale Of Us, Stephan Bodzin, and Adriatique have pushed the boundaries of this sub-genre, attracting a devoted fanbase that seeks a more introspective and atmospheric listening experience. As the demand for deeper and more soulful electronic music grows, Melodic Techno has carved its place as one of the fastest-growing EDM sub-genres.
Each of these sub-genres represents the evolution and expansion of the EDM industry, offering listeners a diverse range of musical experiences. As artists continue to innovate and experiment, new sub-genres are likely to emerge, further enriching the ever-growing world of EDM Electronic Dance Music.
The role of DJs and producers in shaping the EDM industry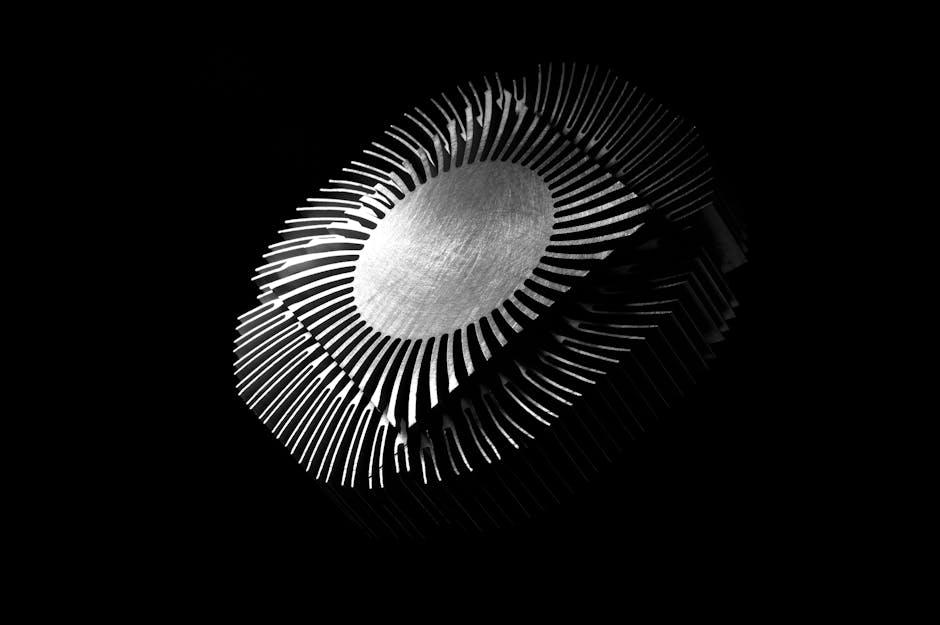 The EDM electronic dance music industry has experienced significant growth over the past decade, with the rise in popularity of festivals, clubs, and streaming platforms. At the core of this booming industry are the DJs and producers who play a vital role in shaping and defining the EDM genre.
DJs are the face of the EDM industry, constantly adapting their skills and techniques to keep up with the ever-evolving scene. They are not just music selectors but also perform live, creating an immersive experience for the audience. DJs have the power to energize a crowd with their carefully curated playlists, seamlessly transitioning between tracks and igniting a wave of euphoria.
Producers, on the other hand, are the masterminds behind the scenes. They are responsible for creating the infectious beats, melodies, and rhythms that drive EDM tracks. These talented individuals tirelessly experiment with different sounds, software, and instruments to push the boundaries of electronic music. Through their production skills, they can shape the overall sound and feel of a track, elevating it to new heights.
But the role of DJs and producers goes beyond just creating and performing music. They are influential trendsetters who have a significant impact on fashion, branding, and overall industry trends. Their unique styles and personas help create an immersive experience for fans, fostering loyalty and building a strong fan base.
Moreover, DJs and producers are not just confined to the studio or the stage. They actively collaborate with other artists, lending their expertise to reshape and reimagine established tracks. Remixes and collaborations have become a staple in the EDM industry, providing artists with a platform to showcase their skills and expand their reach.
The success and growth of the EDM industry can largely be attributed to the dedication and creativity of DJs and producers. Their ability to innovate and push boundaries has allowed the genre to transcend borders and become a global phenomenon. With their relentless passion for music, DJs and producers continue to shape the EDM industry, ensuring its vibrant and ever-evolving future.
Collaboration between EDM artists and mainstream musicians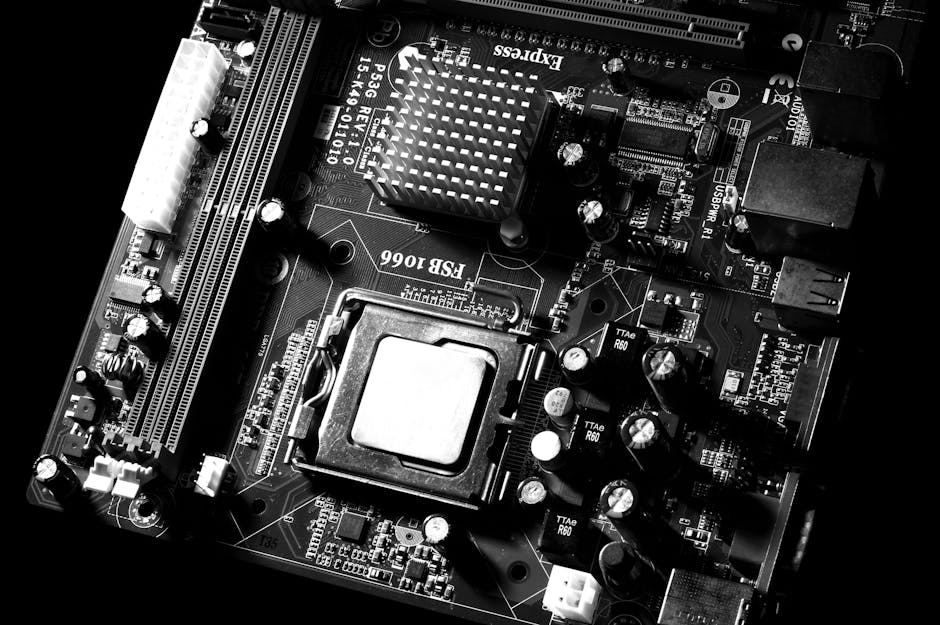 The EDM electronic dance music industry has witnessed a remarkable rise in popularity over the years. One of the significant factors contributing to this growth is the increased collaboration between EDM artists and mainstream musicians. This collaboration not only helps in diversifying the sound and style of EDM music but also plays a crucial role in expanding its reach to wider audiences.
EDM artists have started to join forces with mainstream musicians from various genres, including pop, hip-hop, and rock, to create innovative and captivating music that fuses their distinctive styles. This trend has led to the creation of unique and exciting tracks that attract both EDM enthusiasts and fans of mainstream music. These collaborations serve as a bridge between different genres, allowing artists to experiment with new sounds and break conventional boundaries.
Through these collaborations, EDM artists have gained access to a broader fan base that might not have been initially exposed to electronic music. Mainstream musicians bring their established fan following, which helps EDM artists in gaining visibility and introducing their music to a wider audience. This cross-pollination of fan bases creates a win-win situation for both parties involved, resulting in increased exposure and commercial success.
Moreover, collaborations between EDM artists and mainstream musicians often carry a certain level of prestige and credibility in the music industry. Mainstream musicians collaborating with well-known EDM artists recognize the influence and impact of the genre, and embrace the opportunity to explore a different style of music. This mutual respect for each other's artistry strengthens the reputation of EDM music and elevates its position in the mainstream music landscape.
The rise in collaboration between EDM artists and mainstream musicians has also contributed to the growth of live EDM performances and festivals. By featuring both EDM and mainstream artists on the same stage, these events attract a diverse audience, bringing together fans from various music backgrounds. The energy and excitement generated by these performances further solidify the position of EDM in mainstream entertainment and provide a platform for showcasing the genre's immense talent.
As the EDM industry continues to flourish, collaboration with mainstream musicians will remain a prominent feature. These partnerships not only bring fresh perspectives and new sounds to the table but also contribute to the growth and evolution of both EDM and mainstream music. By breaking down genre barriers and reaching broader audiences, such collaborations create a dynamic and vibrant music landscape that ensures the continued success of the EDM industry.
The influence of EDM on fashion, art, and popular culture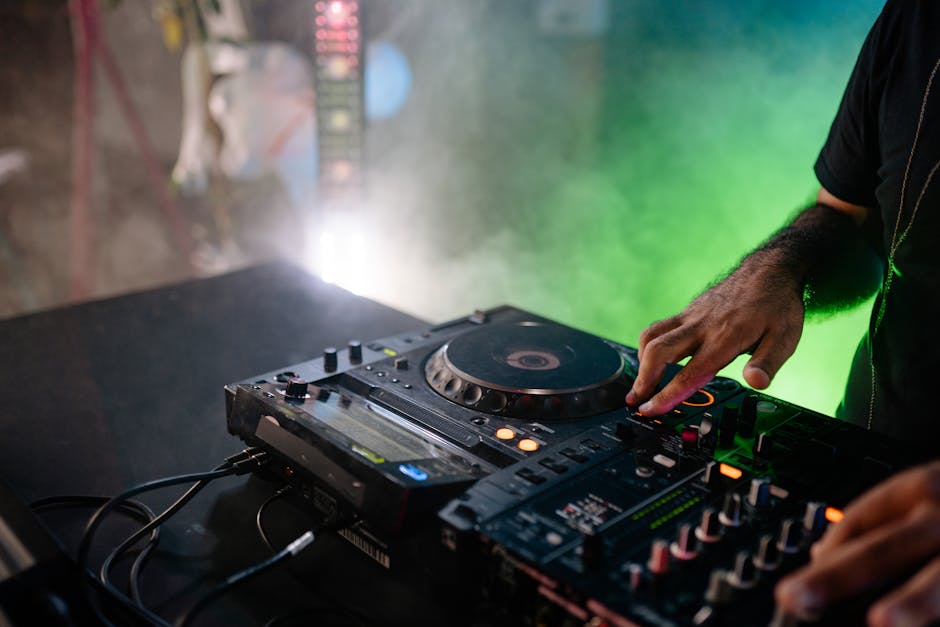 EDM Electronic Dance Music, commonly known as EDM, has grown exponentially over the past decade, not only in terms of its popularity but also in its influence on various aspects of our lives. One area where the impact of EDM is particularly evident is in fashion, art, and popular culture.
The vibrant and energetic nature of EDM has revolutionized the fashion industry, giving rise to a distinct style that is now associated with the genre. Festival fashion, characterized by vibrant colors, flashy accessories, and daring outfits, has become a popular trend inspired by the EDM scene. From neon bodysuits and kaleidoscopic leggings to glittery face paint and futuristic accessories, festival-goers now embrace these fashion trends as a way to express their love for EDM.
Moreover, EDM has not only influenced fashion but has also become a source of inspiration for various forms of art. Visual artists have found new ways to capture the dynamic and euphoric essence of EDM through their creations. From colorful and abstract paintings to immersive light installations and digital art, the visual representation of EDM has become synonymous with its pulsating beats and electrifying energy.
Furthermore, the influence of EDM extends beyond fashion and art, permeating popular culture in numerous ways. EDM festivals have become a hotspot for celebrities, influencers, and artists alike, with many using these events as a platform to connect with their fans and promote their work. It is not uncommon to see collaborations between EDM artists and mainstream musicians, resulting in chart-topping hits that blend different genres and appeal to a wider audience.
EDM has also made its way into movies and television shows, with its infectious soundtracks often setting the mood for exhilarating dance sequences or high-energy moments. The genre's popularity has even inspired the creation of EDM-themed video games and virtual reality experiences, providing fans with an immersive and interactive way to engage with their favorite music.
The economic aspects of the EDM industry, including record sales and streaming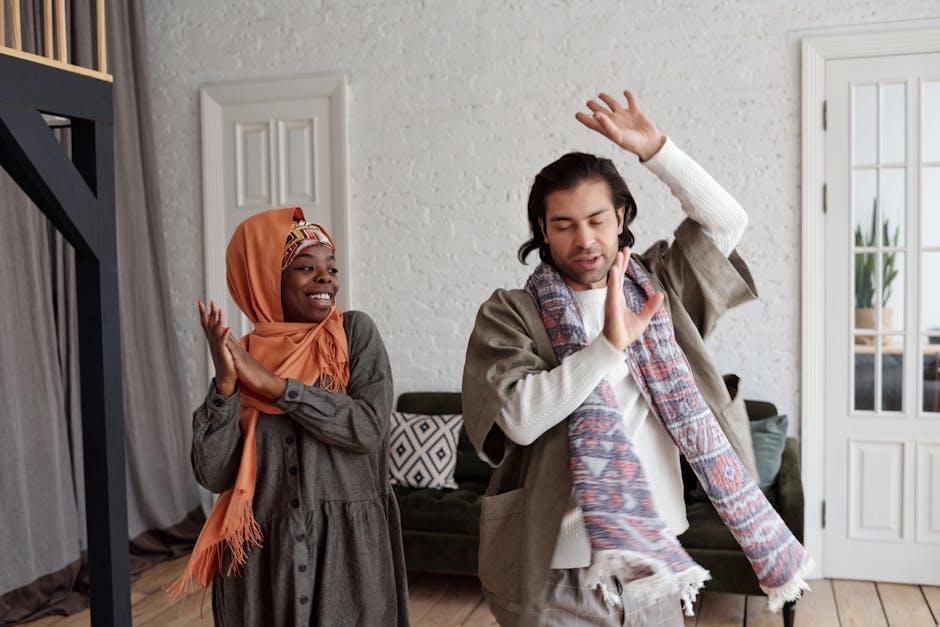 The EDM electronic dance music industry has not only captured the hearts of music lovers worldwide but has also experienced substantial growth in terms of its economic impact. One of the key indicators of this growth is the record sales and streaming revenue generated by EDM artists and labels.
In recent years, EDM has gained significant popularity, leading to an increase in album sales and digital downloads. This surge in demand has been driven by the genre's catchy beats, infectious melodies, and high-energy performances that resonate with a wide range of audiences. EDM artists, such as Avicii, Calvin Harris, and Martin Garrix, have achieved remarkable success, topping charts and accumulating millions of album sales.
However, the consumption of music has shifted predominantly towards streaming platforms in recent years. This shift has allowed EDM to reach an even broader audience, enabling fans from all corners of the world to access and enjoy their favorite tracks at any time. Streaming platforms like Spotify, Apple Music, and SoundCloud have become essential partners for EDM artists and labels, as the revenue generated from these platforms contributes substantially to their overall income.
Additionally, the rise of live streaming events and virtual concerts has further boosted the economic potential of the EDM industry. With the advent of technology and the current global pandemic, artists and promoters have found innovative ways to bring the live music experience directly to fans' homes. Virtual concerts and livestreamed DJ sets have not only provided a source of entertainment for audiences but have also presented fresh opportunities for artists to generate revenue through ticket sales and sponsorships.
Furthermore, the EDM industry has proven to be a catalyst for various businesses and sectors, including event production, marketing, and merchandise. EDM festivals and events, such as Tomorrowland, Electric Daisy Carnival, and Ultra Music Festival, attract millions of attendees, generating substantial revenue for local economies and businesses. These events serve as a platform not only for artists but also for brands and sponsors, who are eager to tap into the immense reach and influence of the EDM audience.
In conclusion, the economic aspects of the EDM industry are thriving due to a combination of record sales, streaming revenue, virtual concerts, and the positive impact on associated businesses. As the genre continues to evolve and captivate audiences worldwide, it is expected to further fuel economic growth, providing new opportunities for artists, labels, and businesses alike.
Odds & Ends: October 27, 2023
Why Note-Taking Applications Don't Make us Smarter. I like the concept of creating a super-powered cloud-based brain by capturing my thoughts and readings in a central note-taking application. My note-taking application will unleash an untapped torrent of creativity, I dream. Every time I try to put the idea into action, the results are always disappointing. This article will explain what could be causing the lack of enthusiasm. You can't really outsource the old-fashioned way of thinking to a machine. Not yet, at least.
Clive Barker's The Thief Of Always We have just finished reading it aloud to our family and everyone enjoyed it. Clive Barker is a prolific horror writer for adults. He also wrote this book aimed towards children. The story revolves around young Harvey Swick whose boredom drives him to the Holiday House where he spends each day experiencing all four seasons and major holidays. What could be more fun than celebrating Halloween and Christmas each day? There is a price to pay for all the fun. The second half is weaker than the beginning, but it's still a good book for a pre-Halloween quick read.
Peak Refuel Backpacking Meals. Last week, the McKays backpacked in AR and ate these freeze-dried foods during our trip. These are the meals we like to take with us when backpacking. These meals are delicious and contain more calories (and protein) than most other backpacking foods. Beef Stroganoff, Chicken Pesto Pasta and Beef Stroganoff are two of the best.
WoodWick Candles Hygge is in order as the weather gets colder. Hygge, a Danish concept, is the idea of creating an atmosphere of coziness and relaxation in your home, especially during the darker and colder seasons of winter and fall. Hygge is a Danish concept that emphasizes the importance of candles. WoodWick makes one of our favourite candles. The wick, as the name suggests, is made of wood. When lit, it looks like a fireplace fire. It's soothing. It's great for meditations with fire.
Quote of the week
In a certain sense, a person who looks at the present through the lens of the future and takes into consideration his entire being, can be satisfied with his lot. . . If a person reaches the point of being so satisfied that they say, "I don't want to learn any more or do anything more or be any further," then he should be turned into a mummy. A mummy, of all things hideous, is the most hideous. And the most hideous mummies are the ones that run around the streets talking.
–H.W. Beecher
The Art of Manliness published Odds & Ends – October 27, 2023 first.
Did you miss our previous article…
https://mansbrand.com/gifting-ideas-for-the-upcoming-season-thanksgiving-edition/
Gifting Ideas for The Upcoming Season – Thanksgiving Edition
This article originally appeared here: Gifting ideas for the Upcoming Season, Thanksgiving Edition
Thanksgiving is not just about turkeys, pies and parades. It's also a time to celebrate the warmth and joy of family and the expression of gratitude. The hearty meal may be the highlight of the day, but it is the thoughtfulness and care that goes into the gifts that we give to our loved ones that really embody this special occasion. The festive season is fast approaching, and there's never been a better time to think about thoughtful gifts to show our loved ones how much we care.
Host/Hostess gifts

What do you give to the person who does all the work in the kitchen, if anything?
When in doubt, choose the classics. The combination of a fine bottle of wine and artisanal cheeses is always a winner. It's the ideal gift to express your appreciation to your Thanksgiving host, offering a sophisticated touch to the festive celebrations.Customized Serving Trays: If you want to add that extra personal touch, consider gifting a customized serving tray. It can be engraved with a family name or special message. This keepsake will make their Thanksgiving spread a memorable one.
Gifts for Family

The best family gifts involve sharing experiences, making memories and cherishing our time together.
Board Games and puzzles: There's nothing that brings families together more than a friendly competition. These gifts are sure to bring hours of enjoyment and engagement, whether it is a strategy game that tests the mind or a picture puzzle with a scenic view. They're also a great way to bridge generation gaps, so everyone, from the grandma down to the youngest relative, can have a good time. DIY Craft Kits: Let your creative juices flow! These kits aren't only for children; they can be used by the whole family. These kits are great for anyone who wants to get their hands dirty. They can be used to create Thanksgiving decorations, paint, or do any other crafty project. Who knows? Who knows?
Fashionable Gifts

Dressing up is a part of the holiday spirit. Why not give a gift that will add a little style to your celebration?
Varsity jackets are cool. It could be the nostalgia that they bring back, or their effortless style. These jackets are versatile and trendy, making them a wardrobe staple. These jackets are versatile and can be worn with anything. They're a wardrobe essential. These unique designs are not only beautiful but tell a tale. These pieces make the recipient feel valued and remembered. They are a great choice for the holiday season.
Tech and Gadgets

Tech gifts today are not just flashy gadgets. They're also tools that can enhance our everyday experiences.
Smart Home Devices – The future is intelligent, so what better way to enter it than by using smart home devices. These devices, whether they're voice-controlled assistants or smart lighting or thermostats that can be controlled by a smartphone, not only make your life easier, but also modernize any home. These are the perfect gifts for those who want to stay on top of their game. They'll elevate your living space. What's a good party without some tunes? Portable Bluetooth speakers allow you to take your music with you wherever you go. Compact, powerful and boasting impressive

Did you miss our previous article…
https://mansbrand.com/reviewing-the-black-label-trading-co-royalty-cigar/