The UK is in the midst of a heatwave and as lovely as that is, this country is not built for it and surprisingly enough, neither are most of our wardrobes. The UK isn't known for its long, hot summers and constant 30 degrees, so when it does come around, it's a shock – and the first thing we all wonder is: what do I wear in this unrelenting heat?
Now, we all know that inspiration can be taken from anywhere. Just open Instagram and you're bound to see an outfit or two you'd like to try, but let's be realistic, we can't all dress like Kanye West (thankfully). What we can do however, is turn our attention to the medium of film, and see how these cool, line-learning folk dress when shooting in the middle of Italy. That is why my outfit inspiration for Summer 2021 comes from the heavily talked about film, Call Me By Your Name.
Band T-shirts are always a good idea
You can thank the 1960's for the explosion of the band t-shirt, and I for one am very thankful they stuck around. The beauty of Elio's here is the fact that it's not only a fantastic band choice but  also slides excellently into the super-wearable piece we should all be adopting in the warmer months. Don't just rely on bands though, every brand will do a logo or graphic tee, all great choices. If you do pick up a band tee, however, make sure you actually like the band, it's easier.
Stripes are the only pattern you'll need
Summer is all about pattern and print, and if you can't wear it when it's warm, then when can you? The beauty of the humble stripe is that it comes in a hundred different colour ways and in Elio's case, without sleeves. Keeping it subtle on the pattern allows the rest of the outfit to follow suit and the whole thing ends up looking cool and considered. Do love a floral print though.
Short shorts should be embraced
I'm not talking skin tight, I'm also not talking middle-aged man in the park wearing the same shorts he bought in the 70's. I'm talking light, floaty numbers in simple tones. Oliver works this perfectly here, allowing it to act as an under layer for his long sleeved, oversized Oxford shirt and paired with a pair of white trainers. Shirt or t-shirt, I'm not too precious about, but as long it's oversized and airy, you're away. Promise me you'll attempt this.
Earthy Tones
Oliver's outfits during the whole film scream understated, but don't be
——————-
By: developer
Title: Why Your Summer Wardrobe Should Be Taking Notes from Call Me By Your Name
Sourced From: www.mensfashionmagazine.com/why-your-summer-wardrobe-should-be-taking-notes-from-call-me-by-your-name
Published Date: Tue, 20 Jul 2021 09:16:37 +0000
Did you miss our previous article…
https://www.mansbrand.com/hugo-sauzay-jeenu-mahadevan-welcome-fall-in-new-massimo-dutti-editorial/
Sean O'Pry channels Venus for Madame Figaro, China
Sean O'Pry is back in the spotlight with a new editorial after strolling the streets of New York for Schön! China. This time, the American model is Madame Figaro China's ethereal wonder. In the story "Venus," Sean evokes the essence of the goddess of love, beauty, desire, sex, fertility, wealth, and victory. Shxpir creates a modern interpretation of the goddess… [Read More]
——————-
By: Fashionisto
Title: Sean O'Pry Channels Venus for Madame Figaro China
Sourced From: www.thefashionisto.com/editorial/sean-opry-2022-madame-figaro-china/
Published Date: Sun, 31 Jul 2022 09:40:40 +0000
Did you miss our previous article…
https://www.mansbrand.com/killing-sunset-geron-mackinley-at-esquire-korea/
Killing Sunset: Geron MacKinley at Esquire Korea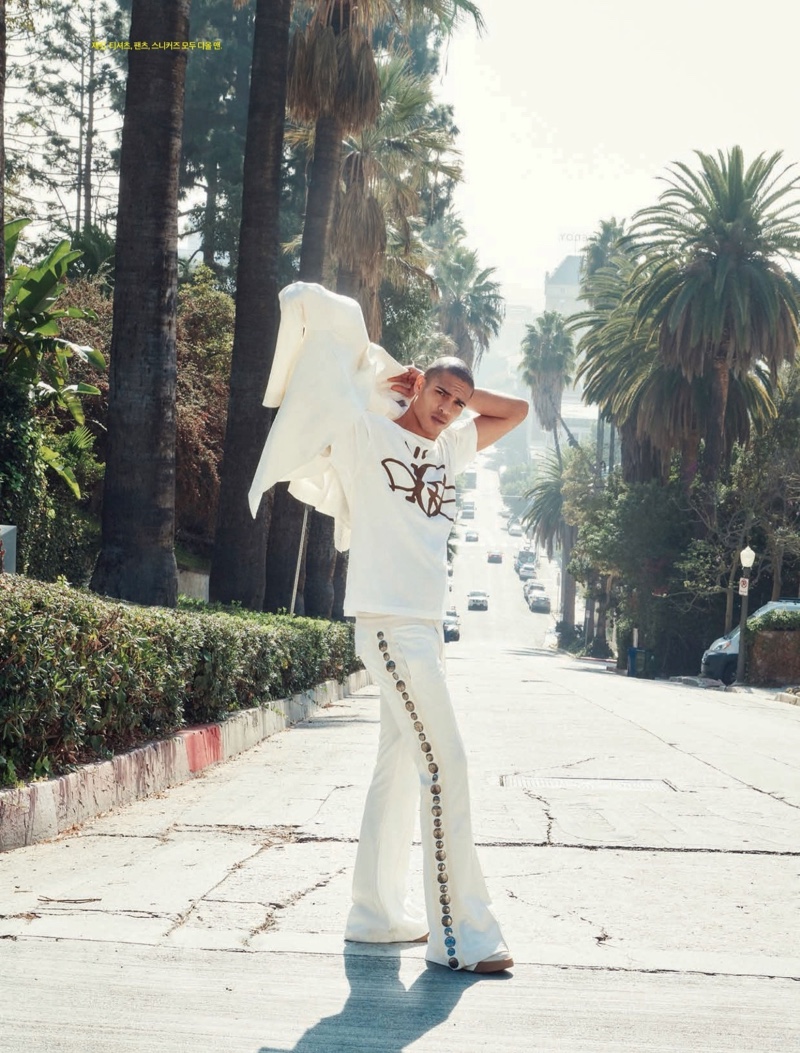 Geron McKinley goes Hollywood for the pages of Esquire Korea. The top model appears in the magazine's July 2022 issue with a story entitled "Killing Sunset." As Geron strolls the famous streets of Los Angeles in eye-catching outfits, flamboyant designer styles steal the show. Photography duo Sofia Sanchez & Mauro Mongiello capture Geron McKinley as he visits the Hollywood… [Read More]
——————-
By: Fashionisto
Title: Killing Sunset: Geron McKinley for Esquire Korea
Sourced From: www.thefashionisto.com/editorial/geron-mckinley-2022-esquire-korea/
Published Date: Fri, 29 Jul 2022 02:01:11 +0000
Did you miss our previous article…
https://www.mansbrand.com/julian-schneyder-relaxes-with-man-about-town/
Julian Schneyder Relaxes with Man About Town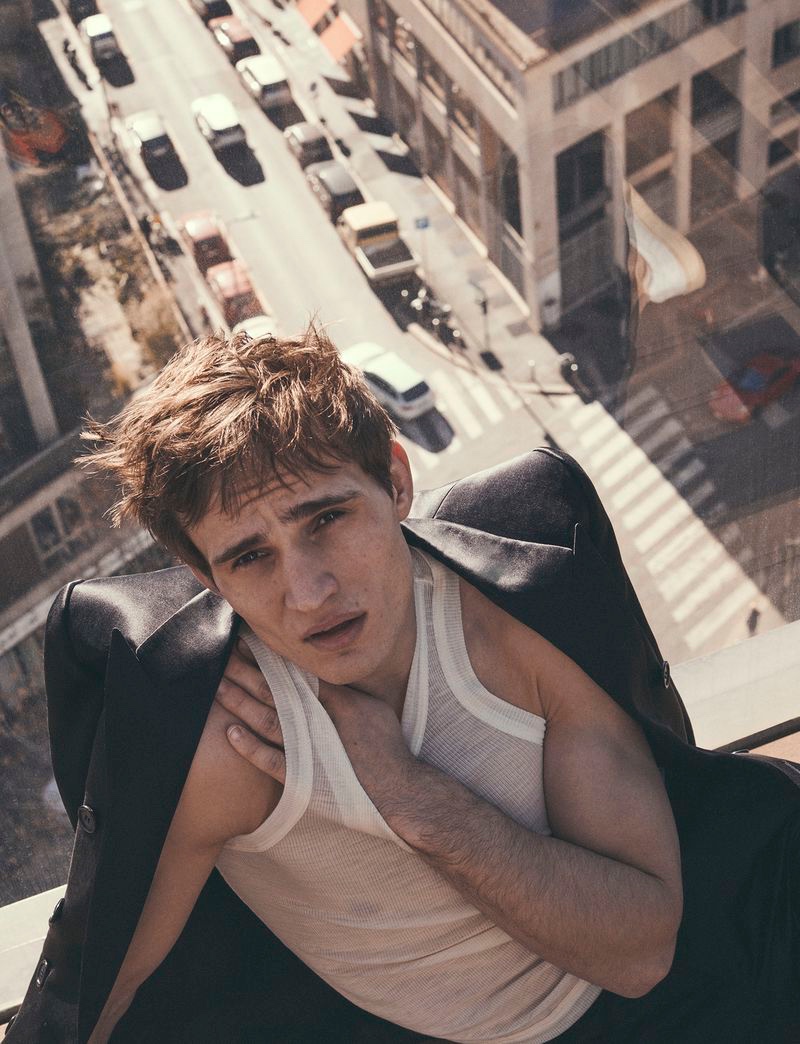 As Julian Schneyder recuperates from an injury, he heads to Milan for a fashion-focused staycation. The Austrian model makes a splash in a story for Man About Town. Julian has a varied wardrobe that can be dressed up for a night on the town or lounging around the house. Stefano Galuzzi links up with Julian Schneyder for Man About Town…. [Read More]
——————-
By: Fashionisto
Title: Julian Schneyder Takes It Easy with Man About Town
Sourced From: www.thefashionisto.com/editorial/julian-schneyder-2022-man-about-town/
Published Date: Fri, 29 Jul 2022 00:29:37 +0000
Did you miss our previous article…
https://www.mansbrand.com/erik-van-gils-travels-in-style-with-matchesfashion/