The David Ortiz Bridge, on Brookline Ave., above the Mass Pike, connects the Fenway Park neighborhood to Kenmore Square in Boston. From there it's about four hours to Cooperstown, N.Y., soon to be home to another lasting marker of Ortiz's outsize legacy.
Ortiz, whose slugging and swagger helped the Boston Red Sox become the most successful franchise of the new century, was elected to the Baseball Hall of Fame on Tuesday. In his first year on the ballot, Ortiz was the only candidate to clear the 75 percent threshold needed for election, collecting 77.9 percent of votes from the Baseball Writers' Association of America.
The election was the 10th and final verdict by the writers on the candidacies of Barry Bonds and Roger Clemens, longtime superstars whose records have been tainted by connections to performance-enhancing drugs. Bonds, whose 762 home runs are the most in Major League Baseball history, received 66 percent of the vote, while Clemens, who won a record seven Cy Young Awards, got 65.2.
Two other prominent names also dropped off the ballot: Curt Schilling, who had more than 3,000 strikeouts, and Sammy Sosa, who hit more than 600 homers. Schilling, who has joked online about lynching journalists, collected 58.6 percent of the vote, and Sosa, who has strong ties to steroid use, got only 18.5 percent. Like Bonds and Clemens, they could still be elected in future years by small committees.
Ortiz will be honored at a ceremony in Cooperstown in late July with Jim Kaat and Tony Oliva, who were chosen by committees in December. Four others were also elected then and will be inducted posthumously: Bud Fowler, Gil Hodges, Minnie Miñoso and Buck O'Neil.
Ortiz received 307 of 405 writers' votes to become the second Hall of Famer from the curse-breaking Red Sox. He joins Pedro Martinez, also a native of the Dominican Republic, who was inducted in 2015. Their 2004 team won the franchise's first title in more than eight decades — a cosmic penalty, perhaps, for the infamous sale of Babe Ruth to the Yankees.
As a burly, affable, left-handed power hitter, Ortiz cut a Ruthian figure, with a similar appetite for big moments. In three World Series — all victories — he hit .455 with a 1.372 on-base plus slugging percentage, both records among hitters with at least 50 plate appearances. Ortiz was named most valuable player of the World Series in 2013, when he went 11 for 16 with two homers and eight walks against St. Louis.
In electing Ortiz on the first try, most voters chose not to penalize him for his link to the steroid era: a positive test for performance-enhancing drugs in 2003, which was first reported by The Times in 2009. The positive test came when baseball conducted survey testing (without penalties) that was supposed to have remained anonymous.
In 2016, just before Ortiz retired, Commissioner Rob Manfred cited "legitimate scientific questions about whether or not those were truly positives," and Ortiz has maintained that he never knowingly cheated.
In any case, Ortiz achieved almost all of his success during the testing era, which began with penalties in 2004. Traded by Seattle as a minor leaguer in 1996 and released by Minnesota six years later, Ortiz found stardom in Boston, making 10 All-Star teams and winning seven Silver Slugger Awards as a designated hitter. He had 541 career home runs, 1,768 runs batted in and a .286 batting average, with a .380 on-base percentage and a .552 slugging percentage.
Manny Ramirez, who teamed with Ortiz in the middle of Boston's lineup for much of the 2000s, had better overall statistics but failed again to reach Cooperstown. In his sixth appearance on the ballot, Ramirez collected only 28.9 percent of the vote, reflecting many writers' stance on players who served suspensions for steroid use.
The Hall of Fame has never given specific guidance on how to evaluate the so-called steroid era, but the institution instructs writers to consider not only players' on-field records, but also their "integrity, character and sportsmanship." It is up to individual voters to interpret what that means, and some have distinguished between drug use in the eras before and after testing. (The New York Times does not permit writers to vote.)
Ramirez was suspended twice, and Alex Rodriguez once. Rodriguez, who hit 696 career homers, has crafted a surprising public comeback, becoming ubiquitous on television and social media. But he has not persuaded the writers to ignore his misdeeds, and received 34.3 percent of the vote in his first appearance on the ballot.
As a Yankee in 2009, Rodriguez admitted to past steroid use and asked people to "judge me from this day forward" at a news conference. But he soon returned to banned drugs, admitting to investigators that he used performance-enhancing drugs from 2010 to 2012, leading to a suspension for the 2014 season.
Among other candidates on the ballot, Scott Rolen, a third baseman, continued to gain momentum toward eventual election. Rolen, who spent most of his career with Philadelphia and St. Louis, got 63.2 percent of the votes, up from 52.9 percent last year and 35.3 percent in 2020. There are only 17 Hall of Fame third basemen — the fewest for any position — and Rolen won eight Gold Gloves.
Todd Helton is on a similar trajectory, reaching 52 percent, up from 44.9 last year and 29.2 in 2020. While Helton played his home games in the hitters' paradise of Colorado, his .316 average, .414 on-base percentage and .539 slugging percentage were extraordinary; the only players to top all three figures (with at least 3,000 plate appearances) are Jimmie Foxx, Lou Gehrig, Stan Musial, Babe Ruth and Ted Williams.
Schilling had been trending toward election, gathering 71.1 percent of the votes last year, more than any other candidate. Known for being one of baseball's premier October performers, Schilling has since amplified his rhetoric on social media, and asked the Hall of Fame to remove his name from the ballot because he did not respect the writers. The Hall denied the request, but another also-ran finish did it for him.
Taylor Swift's rep responds to reports the singer has the worst private jet carbon emissions
A spokesperson for Taylor Swift has responded to a report that named the singer as the celebrity with the worst private jet CO2 emissions. 
Yesterday, a report released by Yard claimed the American singer was the biggest CO2 polluter of the year so far, having flown in her private jet 170 times since January and totalling 8,294.54 tonnes of CO2.
However, Swift's spokesperson told Buzzfeed News the statistics are inaccurate.
For context, the report claims the average person produces just seven tonnes of carbon emissions per year.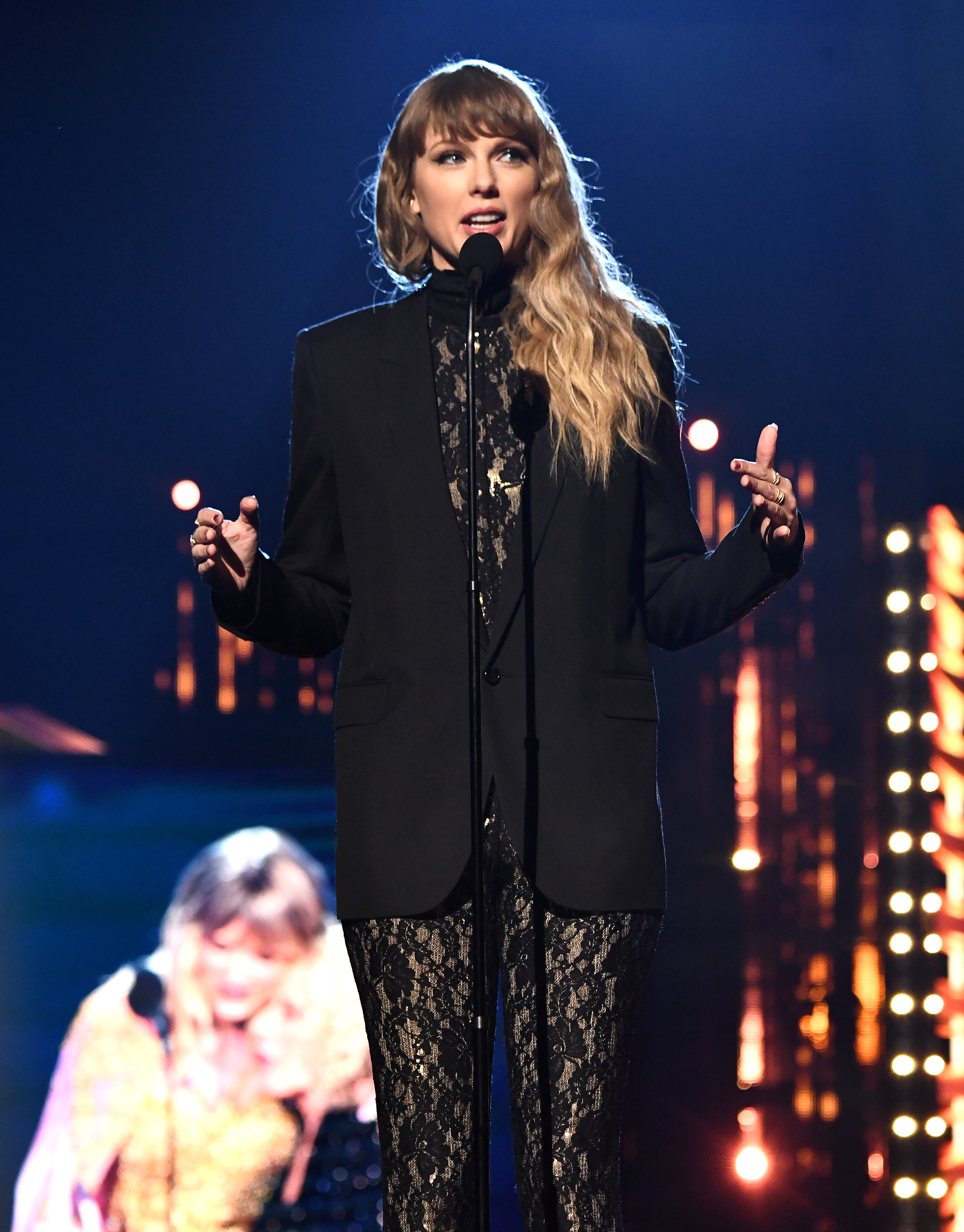 Swift's representative said only some of the 170 flights can be attributed to the singer: "Taylor's jet is loaned out regularly to other individuals. To attribute most or all of these trips to her is blatantly incorrect."
Regardless, it is clear Swift's jet is racking up significant amounts of carbon emissions due to its inefficient use.
According to the Yard report, her average flight time is just 80 minutes, and her jet's shortest recorded flight flew between Missouri and Nashville for just 36 minutes.
Other significant celebrity polluters include boxer and domestic violence perpetrator Floyd Mayweather, whose shortest flight was just 10 minutes long but emitted one ton of carbon; Kim Kardashian, who has emitted 609 times more carbon than the average person; and director Steven Spielberg, who took an 18-minute flight between Rotterdam and Amsterdam – a route which, when taken by train, takes only an hour. 
The subject of celebrity carbon emissions has blown up ever since Kylie Jenner shared an out-of-touch photo of her and partner Travis Scott posing in front of their private jets with the caption, "you wanna take mine or yours?"
In the midst of the backlash, many began diving deeper into Jenner's private jet use by examining the Celebrity Jets Twitter account, which records celebrity private jet trips.
https://twitter.com/CelebJets/status/1547047653690822661?ref_src=twsrc%5Etfw
Many were horrified she was regularly taking flights as short as 12 minutes and reprimanded her for "her absolute disregard for the planet".
Many found it hypocritical that ordinary people were being asked by big companies to reduce their car trips and use paper straws when celebrities are constantly leaving huge carbon footprints with frivolous trips in their private jets.
Despite the wave of criticism, celebrities have continued to take private flights between short distances. 
————————————
Title: Taylor Swift's rep responds to reports the singer has the worst private jet carbon emissions
Sourced From: celebrity.nine.com.au/latest/taylor-swift-private-jet-co2-emissions-highest-celebrity-rep-statement/589119a2-fb57-48bc-9547-73c28db53d21
Published Date: Sun, 31 Jul 2022 03:07:00 GMT
Read More
Did you miss our previous article…
https://www.mansbrand.com/jodie-sweetin-marries-mescal-wasilewski-with-fuller-house-co-stars-in-attendance/
Jodie Sweetin Marries Mescal Wasilewski with 'Fuller House' Co-Stars in Attendance!
Jodie Sweetin is married!
The 40-year-old actress, best known for playing Stephanie Tanner on Full House and Fuller House, married social worker Mescal Wasilewski on Saturday (July 30) at a private home in Malibu, Calif. after five years together.
Click inside to read more…
Jodie and Mescal wed in an intimate backyard ceremony that included her two daughters – Zoie, 14, and Beatrix, 11 – and her Fuller House co-stars including John Stamos, Candace Cameron Bure, and Andrea Barber.
"I know I have the right partner for the rest of whatever life brings me," Jodie shared with People. "And I couldn't be more grateful."
Jodie and Mescal were first introduced through friends in 2017 and dated long-distanced before Mescal moved from New York City to Los Angeles in 2020. They got engaged in January 2022.
This is the fourth marriage for Jodie – she was first married to Shaun Holguin from 2002 to 2006, to Cody Herpin from 2007 until 2010, and to Morty Coyle from 2012 to 2016. She shares Zoie with Cody and Beatrix with Morty.
Congrats to the newlyweds!
————————————
By: Just Jared
Title: Jodie Sweetin Marries Mescal Wasilewski with 'Fuller House' Co-Stars in Attendance!
Sourced From: www.justjared.com/2022/07/31/jodie-sweetin-marries-mescal-wasilewski-with-fuller-house-co-stars-in-attendance/
Published Date: Sun, 31 Jul 2022 04:26:28 +0000
Read More
Did you miss our previous article…
https://www.mansbrand.com/how-to-make-sense-of-a-very-unpredictable-fall-movie-season/
How to Make Sense of a Very Unpredictable Fall Movie Season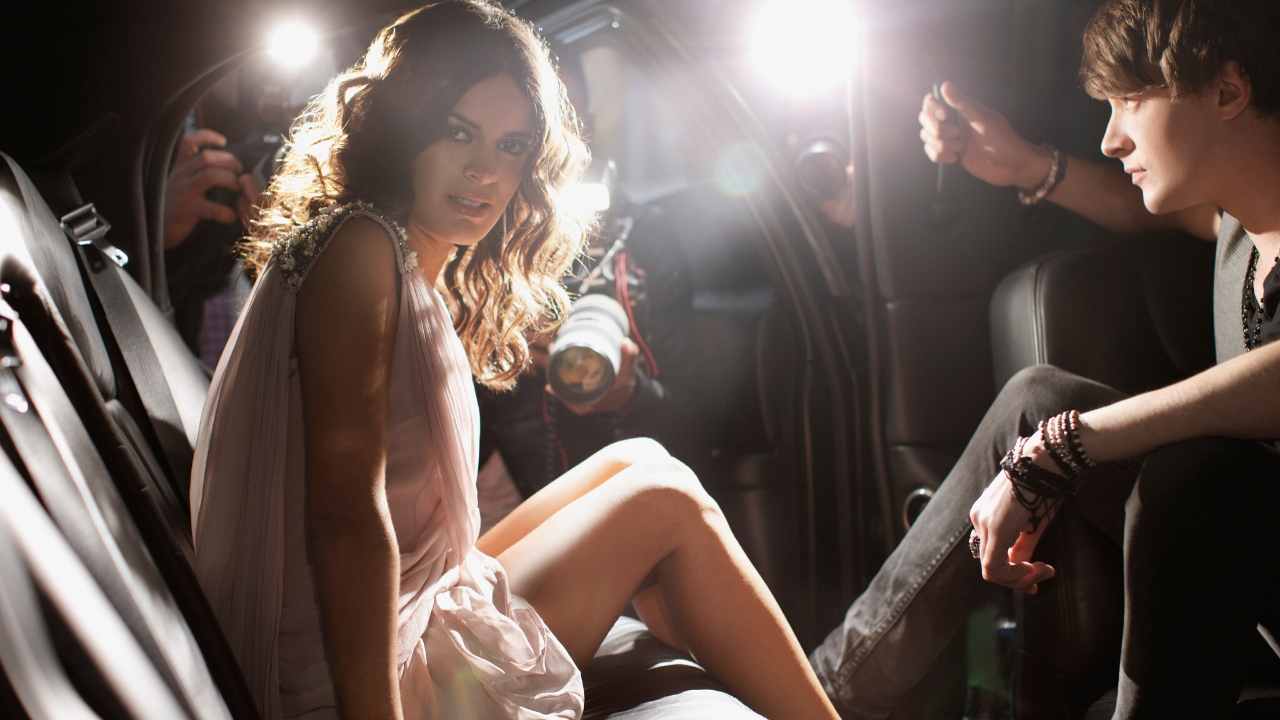 All of a sudden, the fall movie season looks very busy. This week brought two big festival announcements loaded with major films to come: First came Venice, with a lineup that includes everything from Darren Aronofsky's "The Whale" to "Bardo"; it was followed by TIFF, where Steven Spielberg's "The Fabelmans" will premiere alongside Sam Mendes' "Empire of Light" and Sarah Polley's "Women Talking," among many others. Meanwhile, Telluride continues to shroud its selections in secret, but the latest lineups help us get a sense of what to expect there as well.
In this week's episode of Screen Talk, Eric Kohn and Anne Thompson dig through both lineups to get a sense for which films could impact the coming awards season and why it's almost certain to be an unpredictable ride. They also address the return of competitiveness between festivals that seemed to subside earlier in the pandemic, and touch on the recent changes to the Oscar submission rules in France.
Watch the full episode above or listen it below. 

Screen Talk is produced by Azwan Badruzaman and available on Apple Podcasts, Stitcher, and Spotify, and hosted by Megaphone. Browse previous installments here, subscribe here, and be sure to let us know if you'd like to hear the hosts address specific issues in upcoming editions of Screen Talk. 
———————–
By: Anne Thompson
Title: How to Make Sense of a Very Unpredictable Fall Movie Season
Sourced From: www.indiewire.com/video/tiff-venice-2022-analysis-spielberg-screen-talk-391-1234746652/
Published Date: Fri, 29 Jul 2022 20:52:17 +0000
Read More